Paid Promotion
Whether you're giving your home a complete revamp, or simply upgrading the rooms that are slightly worse for wear, one thing's for certain: choosing the perfect bathroom is always a struggle. It seems there's never the right shade or design, and that one Pinterest image you've been clinging onto is a far cry from what's actually out there. Well, not for long. Enter: 34 St John.
Imagine being able to choose any (and we mean any) colour for your bathroom fixtures? Forget about having to choose from 10 basic shade ranges - when it comes to your home, there's no room for settling. 34 St John offers a bespoke bathroom experience unlike any other, allowing you to choose from a curated palette or, to take it one step further, allowing you to create a unique shade, specifically suited to you. A game-changer.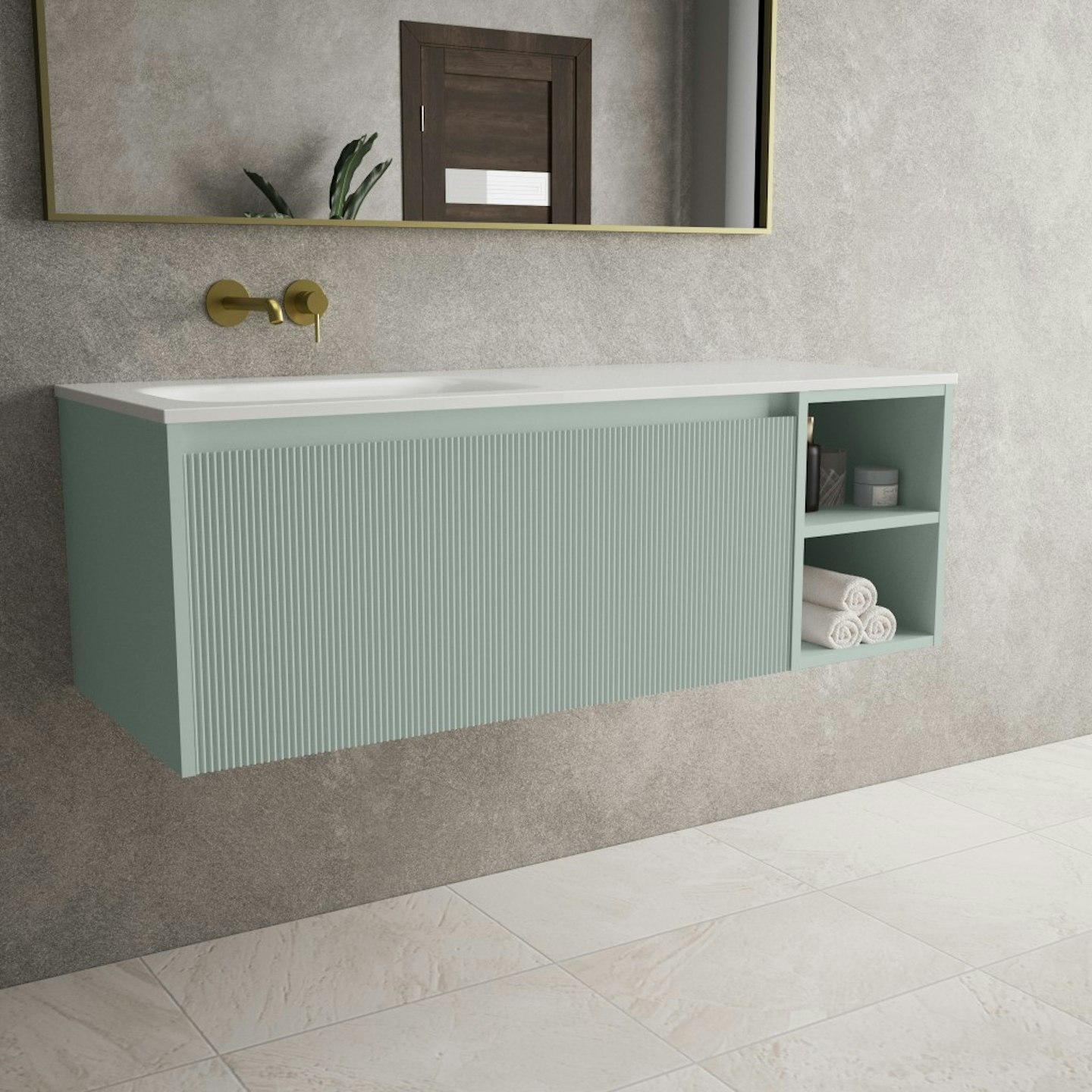 The brand offers a range of free-standing baths and vanity units, all created by world-class crafters striking the perfect balance between elegant, contemporary design and great quality that lasts. With over 200 years of experience, passed down six generations, 34 St John's expertise and rich heritage is one to be reckoned with. Ready to create your dream bathroom? Shop 34 St John below.
SHOP: 34 St John
Description
Featuring one large drawer and an open two-tiered storage unit, the Scanalato is a versatile
Description
A free-standing bath is a statement in itself. This one features a pristine matt white finish, and
Description
Renovating your little WC? This single door vanity unit crafted from solid wood is the perfect fit.
Description
A shower set can make or break your entire bathroom. This three-way shower set is available in
Description
Where innovative design meets practicality, this mirror cabinet is a chic addition to your bathroom.
Description
If your preference is a more traditional design, opt for this two-drawer vanity, available in 22