Ada Hegerberg is a football legend. A prolific goal scorer, she has averaged more than a goal a game at every level of club competition. Consistently delivering award-winning performances across seasons, she has represented Norway internationally since 2011. Her club statistics are like no other, and last year she became the first ever recipient of the Ballon d'Or Féminin.
Why then, you may ask, is she not appearing in the line-up for tonight's World Cup game against England? As their star player, she could be the difference between England being knocked out or not – and as we enter the quarter finals of this World Cup the stakes are higher than ever.
The reason is simple: Ada wants the basic respect and reward her male colleagues receive for doing the exact same job. 'It's been a while that I've had the same feeling, that I was an object in a big piece where we weren't considered as professional as we should've been,' she told news agency France 24, '[there was] a lot of talking without the action that you need.'
It's not about money for Ada, it's about attitudes. It's the fact that women's football is looked over while men's is prioritised, and that despite all of the talk about increasing the profile of women's sport from FIFA - that brings positive press to their organisations - women are still treated unfairly across the board.
You only have to look to how she was treated during the most memorable moment of her career, becoming the first woman in history to win the Ballon d'Or Féminin, when she was asked to twerk on stage by the host of the show, just to see how brazen many are with their lack of respect towards women in the sport.
The moment Ada Hegerberg was asked to twerk for the audience after receiving the women's Ballon d'Or award for best player of the year.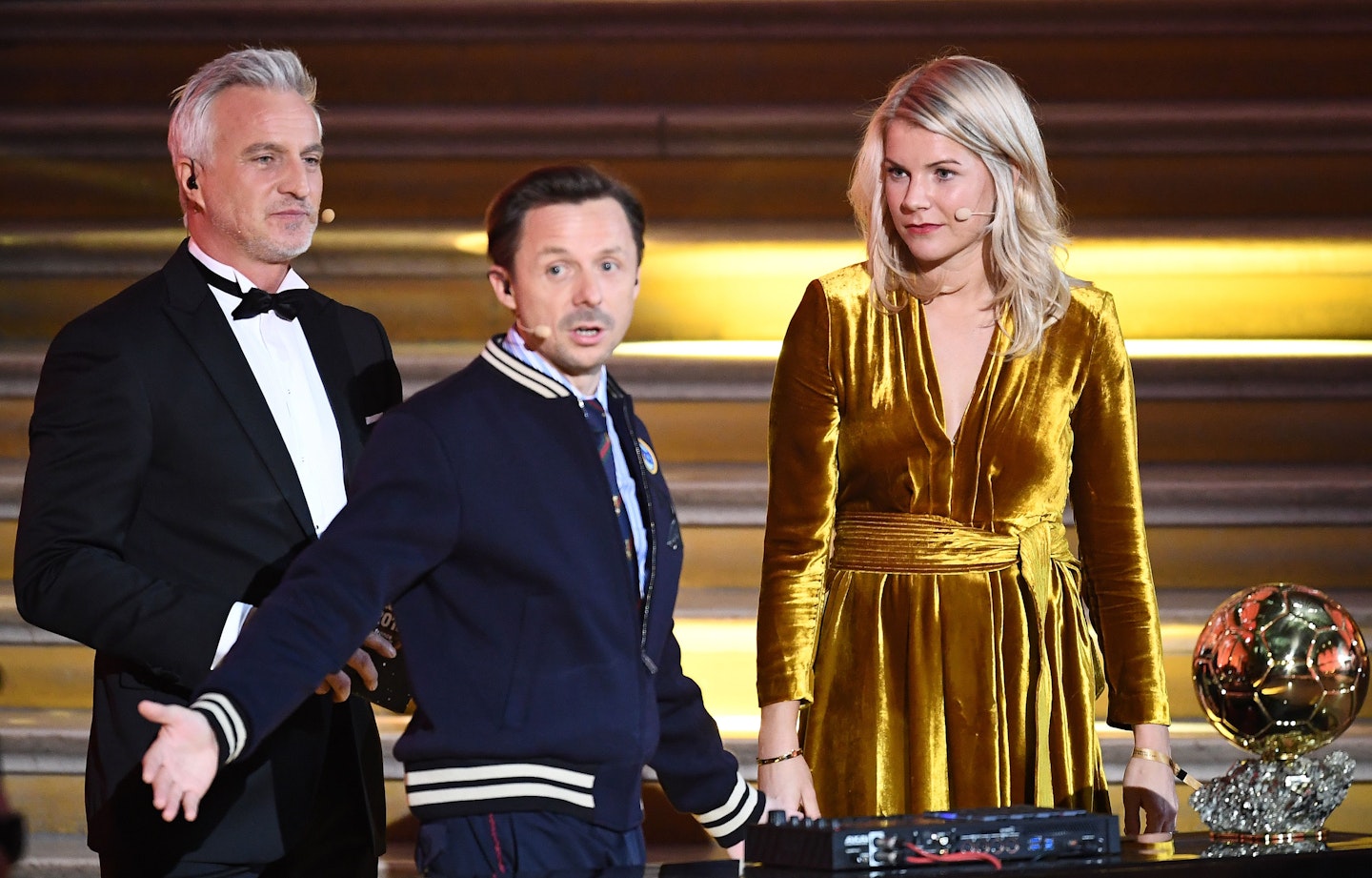 1 of 1
CREDIT: Getty Images
The moment Ada Hegerberg was asked to twerk for the audience after receiving the women's Ballon d'Or award for best player of the year.
'It's funny because I've never thought about money in this sport,' she said, 'there is no money in women's football so that's not what you dream of first of all… it's all about attitude. Are you putting women in the position they deserve? In that case, I didn't feel it was good enough.'
Ada's frustration makes sense when you look at all that she's achieved. To climb and struggle to be at the top of your career, finally considered the most talented player in the world by many, and yet the governing body that you work for - Norwegian FA - still treats you with less respect than you're (less successful) male colleagues, purely because you're a woman? That would give anyone a cause for boycotting. Why would she put herself through the gruelling training and performing to win a trophy for an organisation of which the president, Terje Svendsen, voted against increasing funding in the women's game? No less, at the same time that he heralded her in particular as the 'poster-girl' for sport in Norway.
Ada has long been considered a world-class football player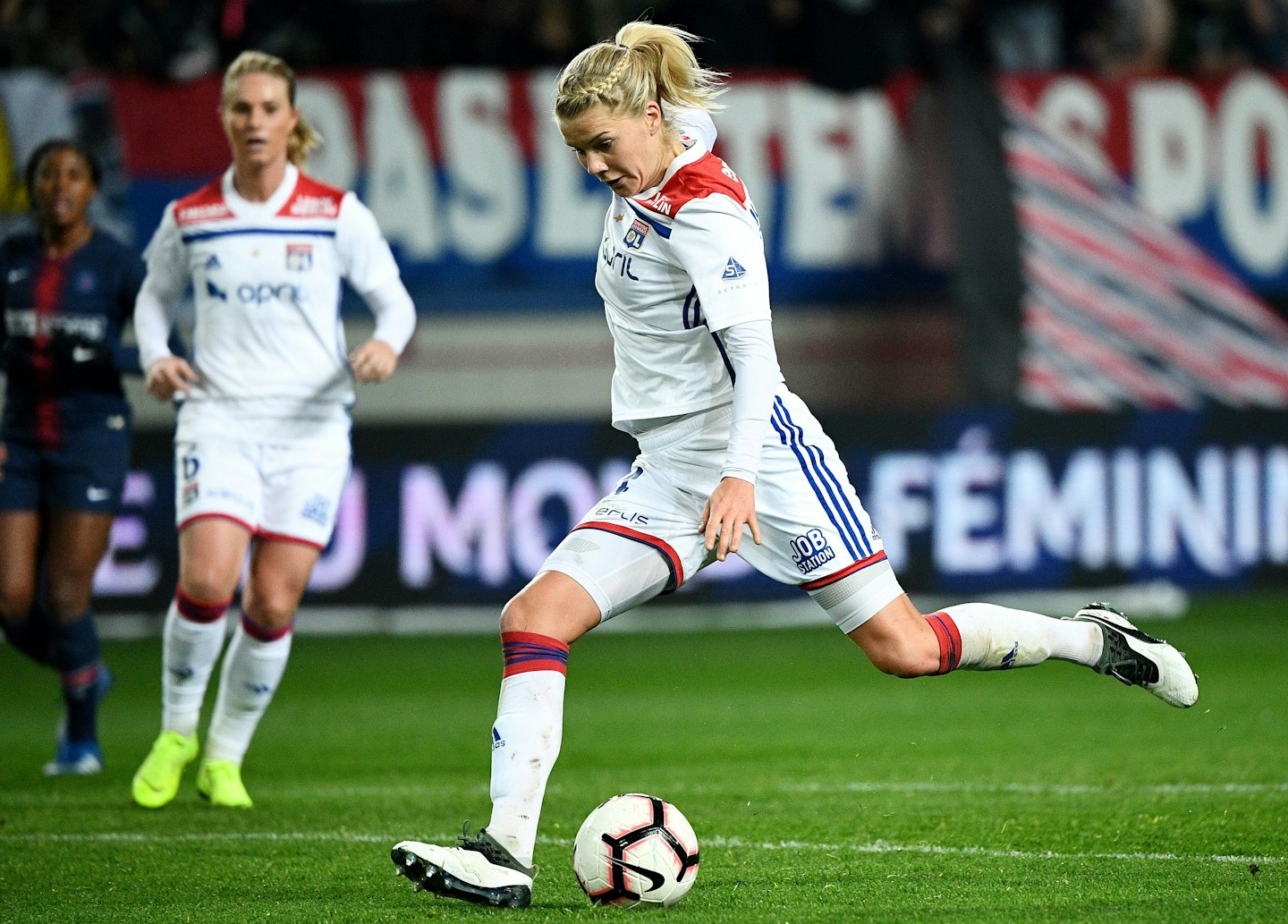 1 of 1
CREDIT: Getty Images
Ada has long been considered a world-class football player
Her position is not unique either. Currently, the US women's team is suing their football association for gender parity in pay and working conditions. The team are quantifiably much more successful than the men's, winning three World Cups (where the men didn't even qualify last year) and still the men's sport is prioritised over theirs when it comes to pay, training conditions and coaching.
And in Argentina, key striker Macarena Sanchez just sued the Argentine Football Association for gender discrimination in a landmark case that forced the body to recognise women as professional players. Still, their fight for equal treatment rages on, with men's football in Argentina heavily compensated in comparison to women's.
It's why the game between Argentina and England last week was so important, because both teams were playing for more than just a point in the competition. For female footballers in England, whom were only allowed to gain professional contracts last year, succeeding in this tournament means creating a legacy – off of which they can leverage for equal treatment across the sport.
Then there's Australia's women's team, who are similarly campaigning for FIFA to close to £292million gap in prize money between the men's and women's World Cups. Literally, all over the world women in the sport are screaming into the void about gender parity in their profession.
We watch them play games, we're entertained by their talent, and we root for their success – but beneath the surface these women are facing a fight much larger than winning the World Cup trophy. And with such a successfull leading player as Ada is now boycotting the tournament – in a move that will no doubt put the success of the team, and so the governing body, at risk - hopefully the organisations supressing the women's rights to equal treatment (and too their potential as players) will begin to sit up and listen
Click through to see the Women's World Cup kits created by Nike..
Nike Women's World Cup Kits - Grazia
1 of 3
CREDIT: Nike
The 14 National Team Collections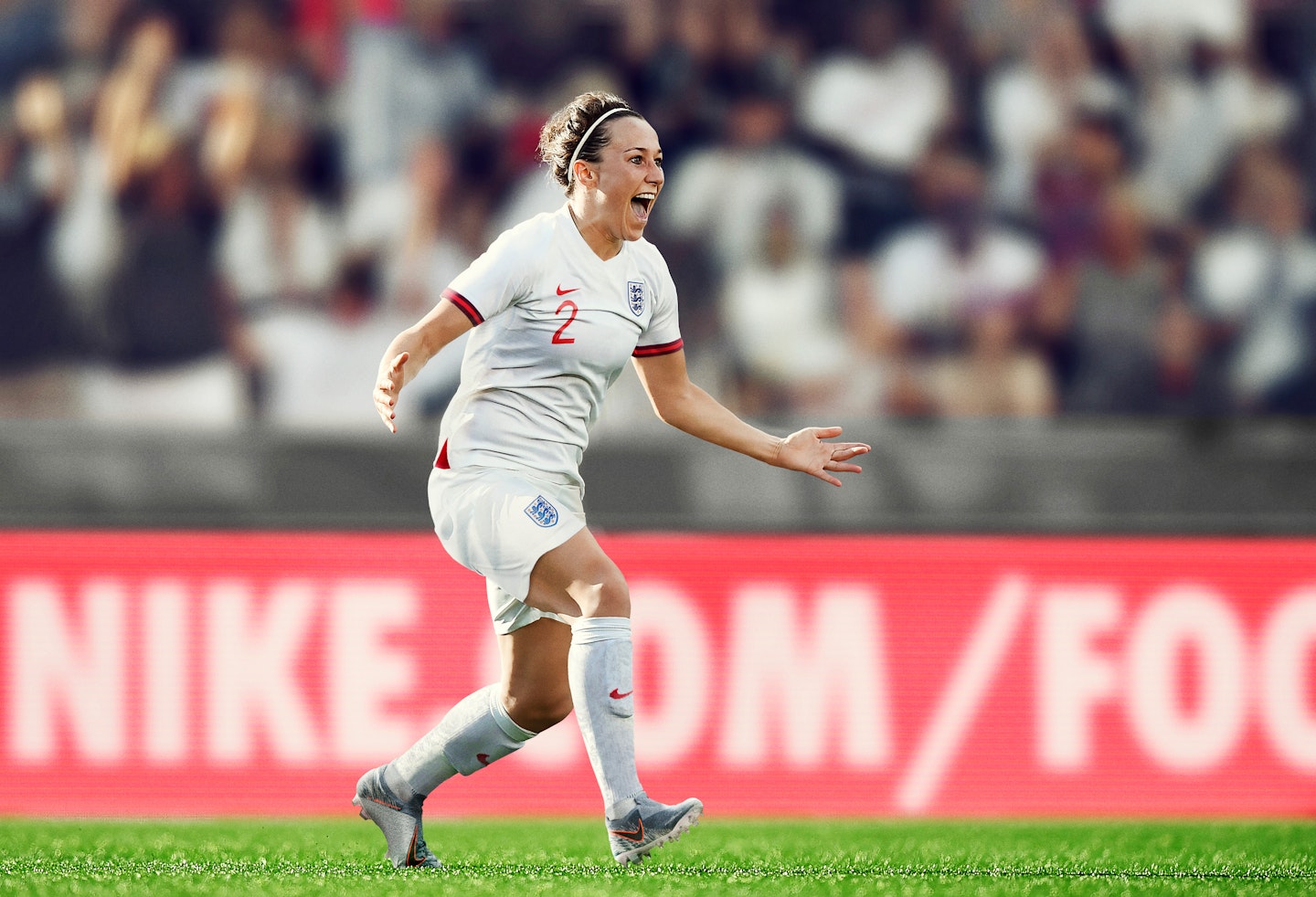 2 of 3
CREDIT: Nike
The England women's home kit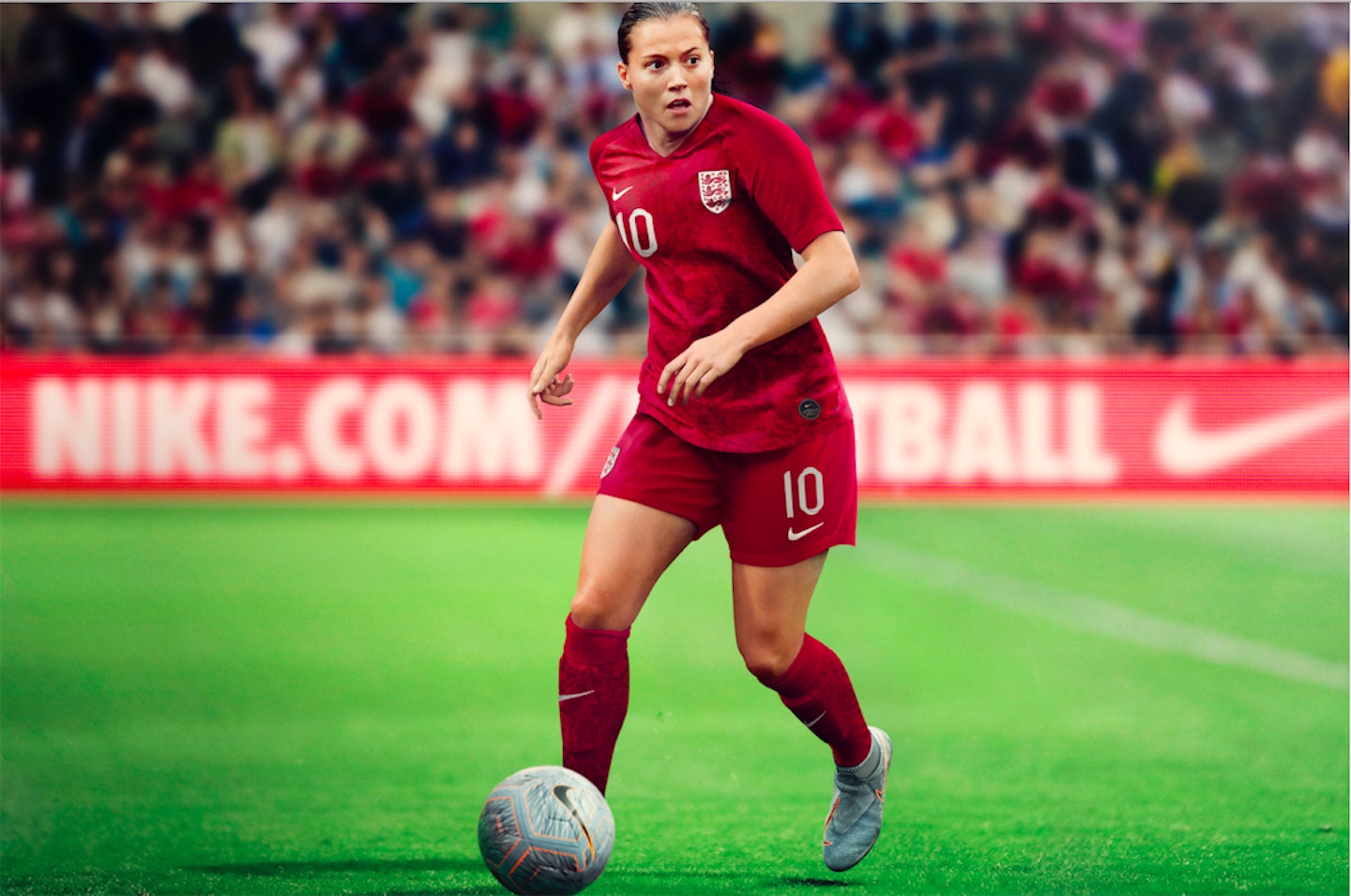 3 of 3
CREDIT: Nike
The England women's away kit