Everyone has a chore they absolutely despise. For some, it's doing laundry, for others, loading the dishwasher. Mine on the other hand? Cooking.
I can't pinpoint when, precisely, my aversion to cooking began but between the (almost) daily pesto pasta as a student and the utter chaos that ensued anytime I tried to attempt anything a little more complicated, the situation was dire. Uber Eats was my BFF, and I was one more ramen delivery away from bankruptcy. So, when the time came to set my new year goals, I knew getting my act together in the kitchen was one of them. Little did I know, there was one subscription that would completely change the game. Enter: HelloFresh.
When I first discovered HelloFresh, I was confused. The ease of it all was perplexing because how - on earth - hadn't I discovered it sooner? Hundreds of recipes, a box of fresh ingredients, and all starting at as little as £3.15 per person? Safe to say, I was more than ready to put it to the test.
Night 1
The first recipe I was eager to try was the Chorizo and Roasted Aubergine Spaghetti. I'm a carb lover, so I jumped at the idea of making a pasta dish that didn't involve pesto...or plain tomato sauce (dire wasn't an exaggeration).
This recipe was so easy to make. All the ingredients were already measured, and the instructions were simple to follow. There was no running around, not knowing left from right. For the first time ever, cooking a meal felt...relaxing. I even blasted some tunes in the background and made the most of my newfound love for preparing dinner.
The results? The pasta was delicious. It was simple but flavourful and, most importantly of all, 0% stress-inducing.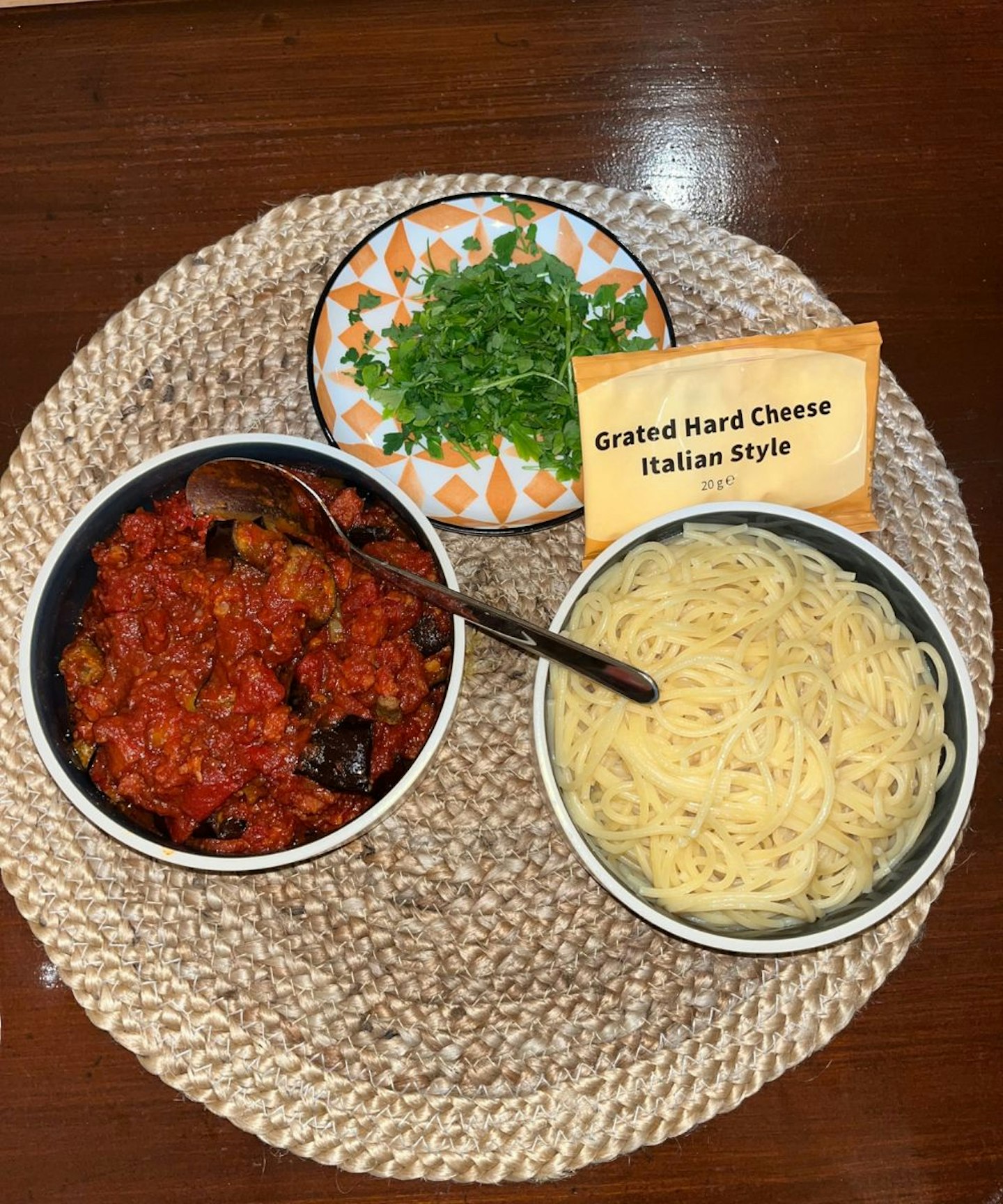 Night 2
Next: risotto. The HelloFresh Rosemary Chicken on Pea Risotto was the next recipe to pique my interest. As I mentioned, I'm a big carb lover.
Unlike other risotto recipes where you tediously sit and stir in the stock for about 40 minutes, I was surprised when the recipe instructed me to pour in the stock and place the risotto in the oven. I definitely raised my eyebrows at this bit, triple-checked to make sure it was correct (I've been known to make errors in the past) and finally popped it in the oven.
30 minutes and some questionable chicken battering later, I had made the most scrumptious, moreish risotto. I genuinely could not believe I had cooked it myself - and neither could any of my friends.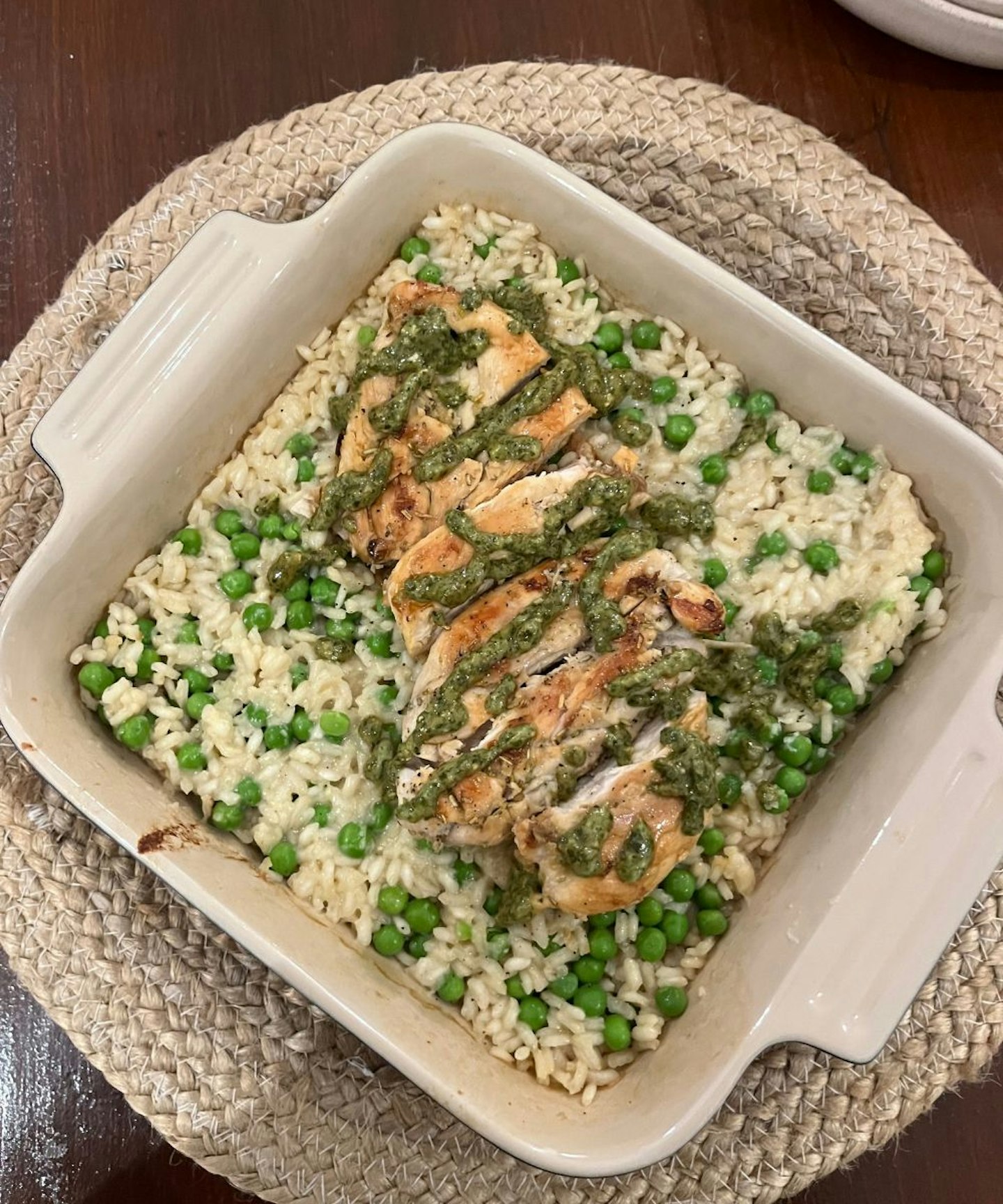 Night 3
The final recipe was one I wouldn't usually attempt at home, so I was keen to try something different.
The Thai Style Beef Bowl was a tiny bit trickier to make compared to the other two, but it definitely paid off in the end. It was fragrant, nutritious and tasted even better than anything I've ordered on UberEats.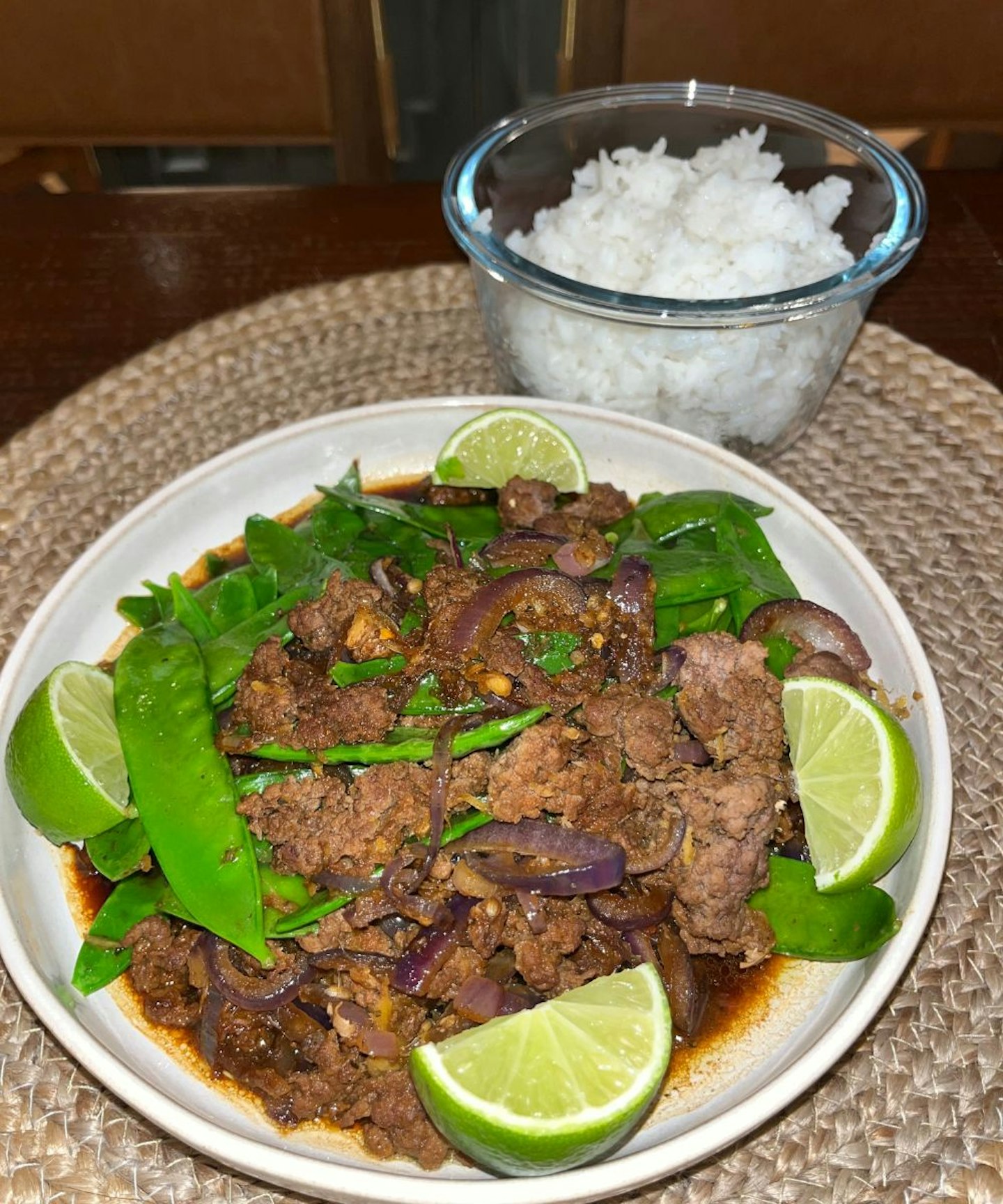 Verdict:
All in all, HelloFresh is nothing short of genius. You don't have to worry about going to the supermarket after a long day at work or come up with a brand-new, delicious recipe. You don't need to Google how long to cook a chicken breast (just me?). Everything comes to your doorstep, with crystal-clear instructions. I've recommended it to basically everyone I know because it is truly that good.
So, if, like me, you're eager to sharpen your culinary skills and make cooking less nightmarish, HelloFresh is the answer. The current January offer gives you 60% off your first box, 25% off the next two months, as well as three free gifts. Happy cooking. And it really will be happy.