'Tis the season to eat crisps, Fa la la la la, la la la la. Yes that's right, Christmas is just round the corner, which means so are the Christmas nibbles – mixed fruit and nuts, a box of Celebrations and the all important Christmas crisp selection.
We're talking pigs in blanket crisps, truffle crisps, turkey crisps... and a LOT of cheesy crisps.
From Co-op to Aldi, we've searched high and low for the ultimate Christmas crisps you can buy this year. And, because it's Christmas, we've even rated them for you, so you don't have to play the guessing game, and risk disappointing the family.
Take a look through the selection of Christmas crisps - given there were seven very hungry team members taking part - and find the perfect pack for yourself this festive season!
SHOP: The Best Christmas Crisps To Buy This Year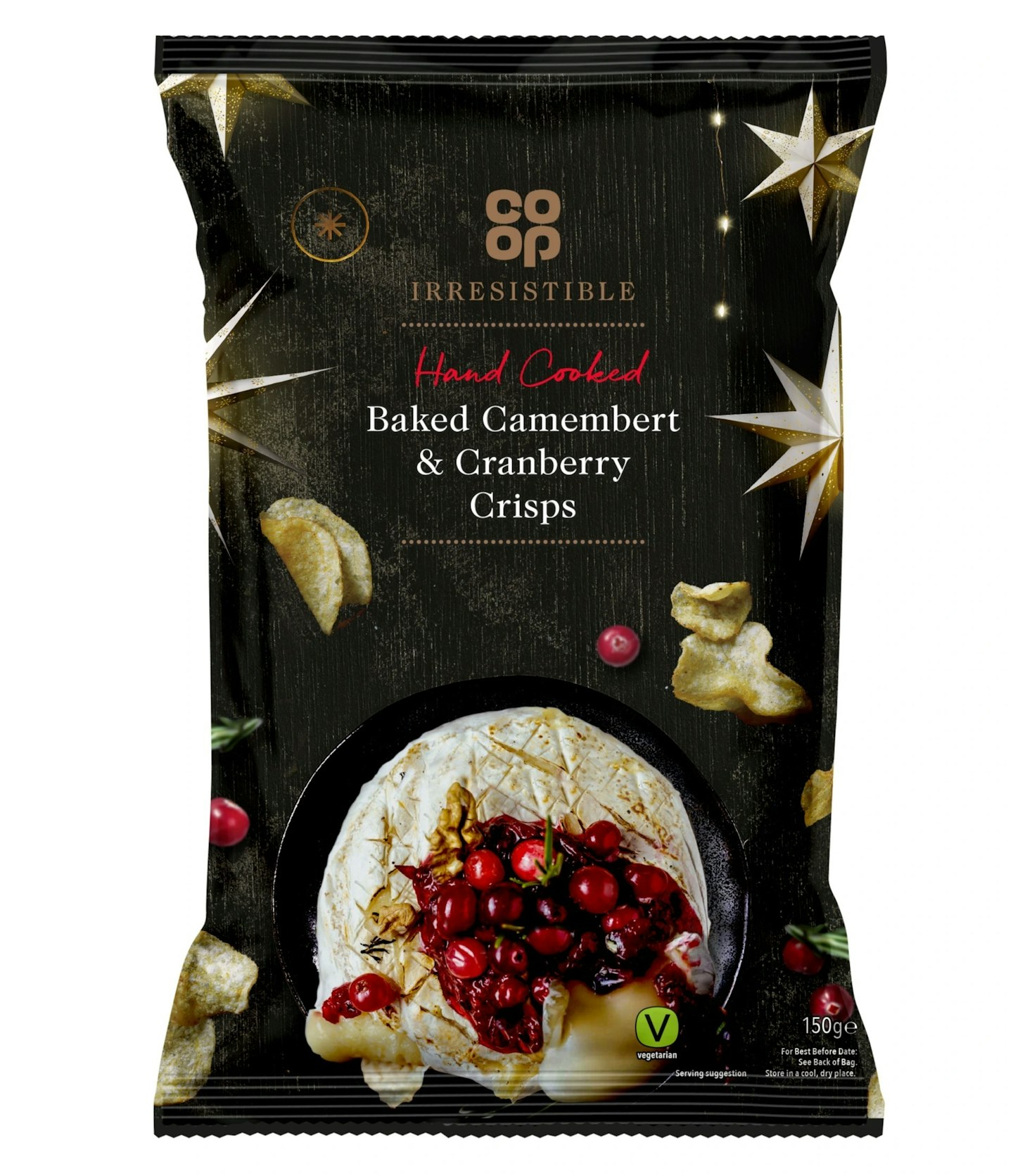 1 of 14
Co-op, Irresistible Camembert & Cranberry Hand Cooked Crisps, £1.35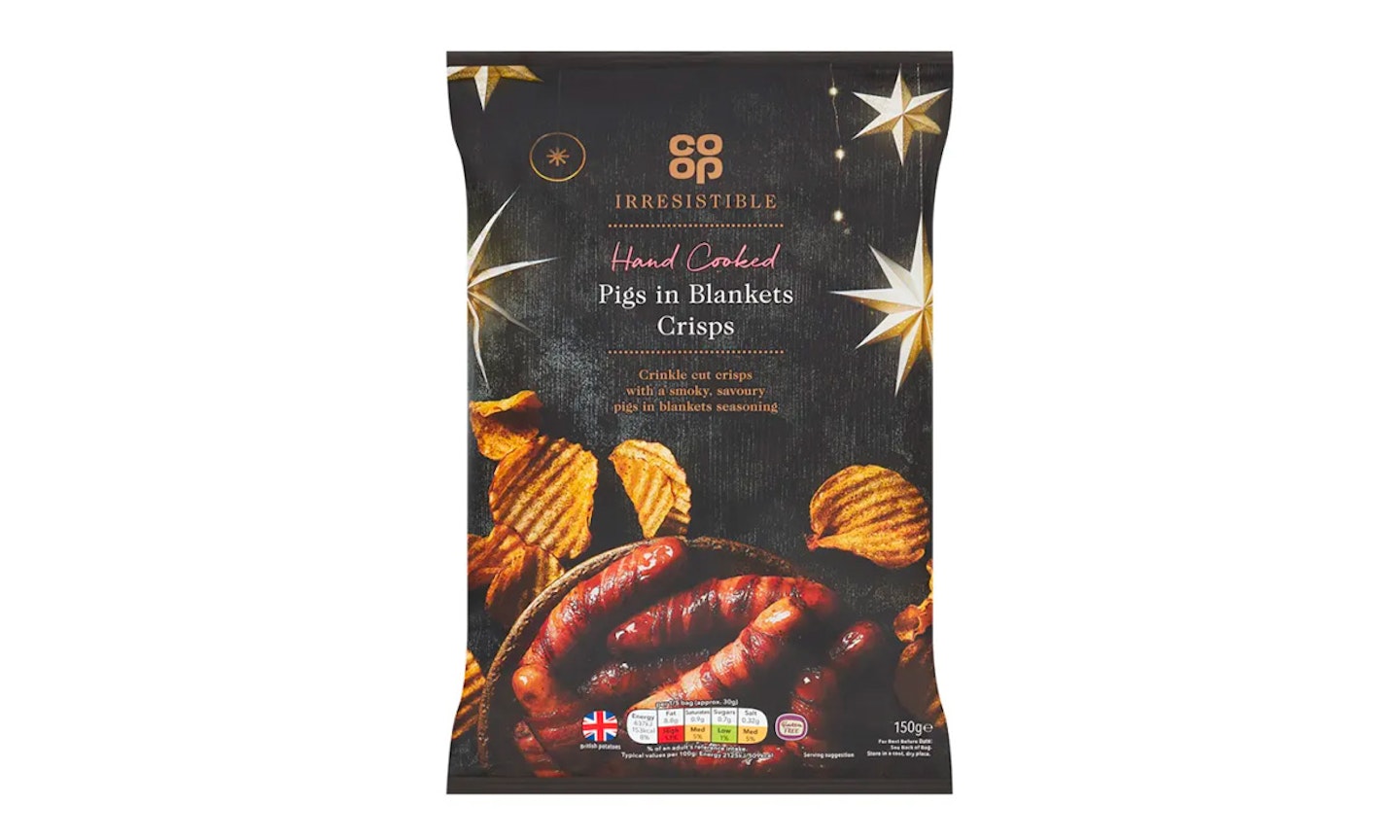 2 of 14
Co-op, Irresistible Pigs in Blankets Hand Cooked Crisps, £1.35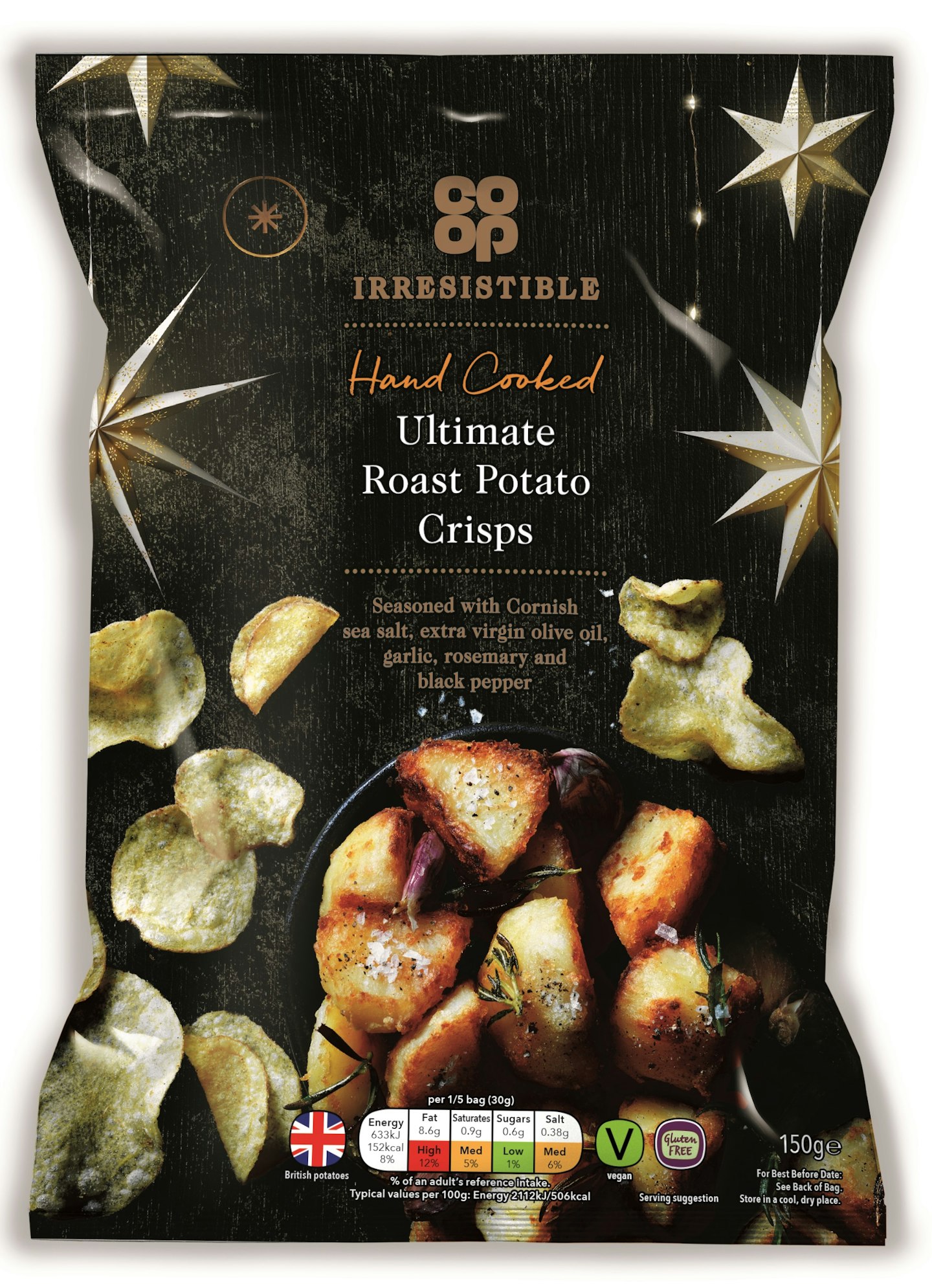 3 of 14
Co-op Irresistible Ultimate Roast Potato Hand Cooked Crisps, £1.35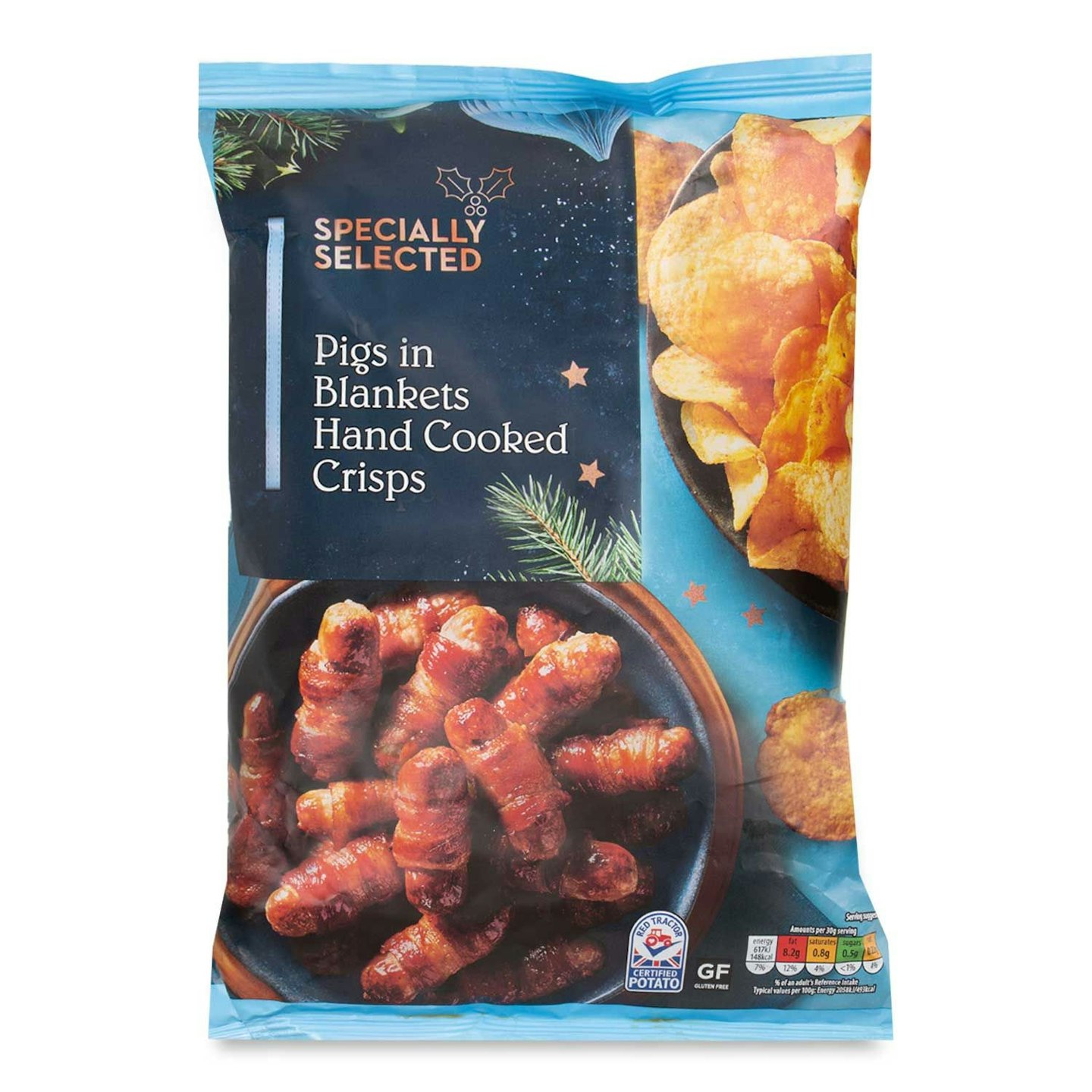 4 of 14
Aldi, Specially Selected Pigs In Blankets Hand Cooked Crisps, £1.05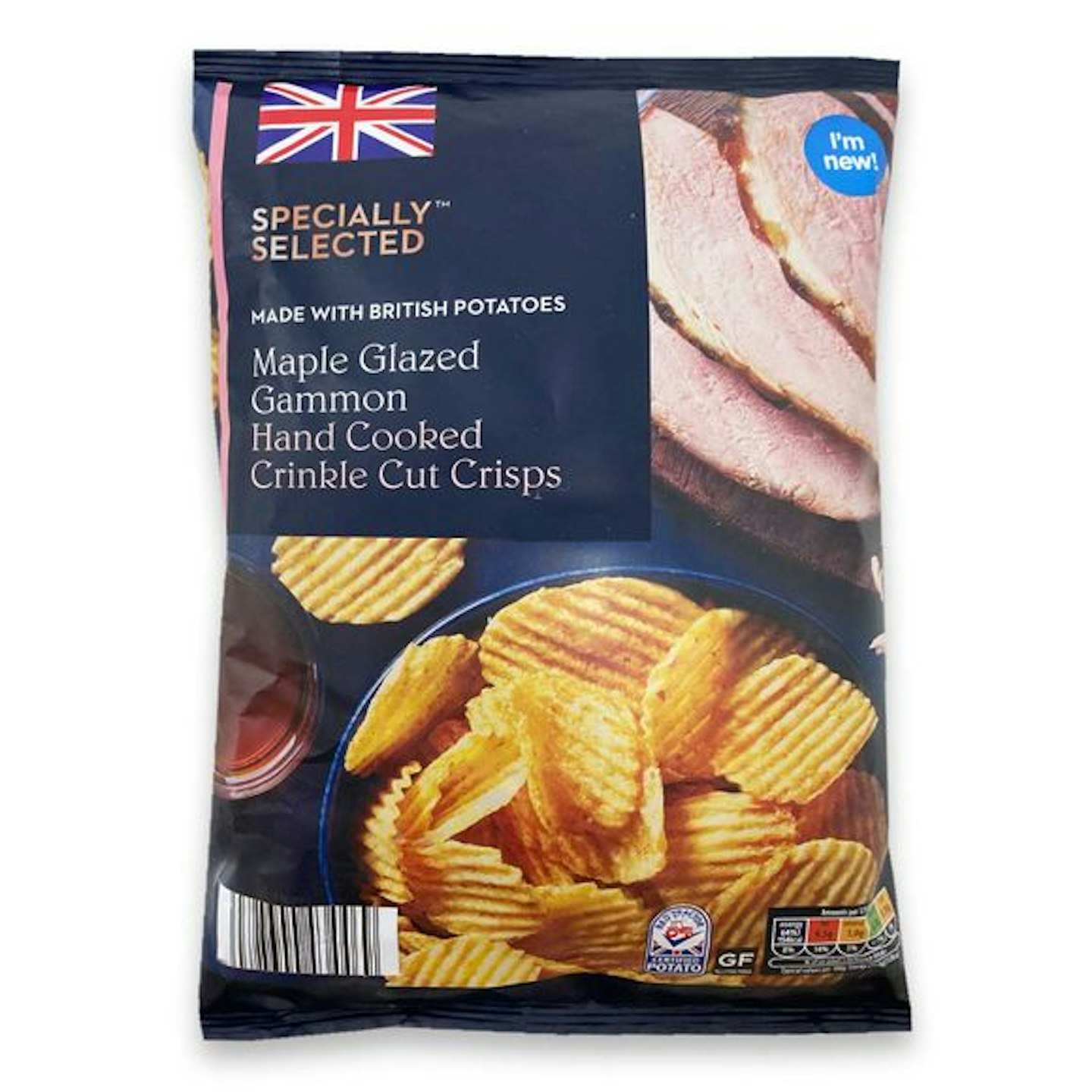 5 of 14
Aldi, Specially Selected Maple Glazed Gammon Crinkle Cut Crisps, £1.05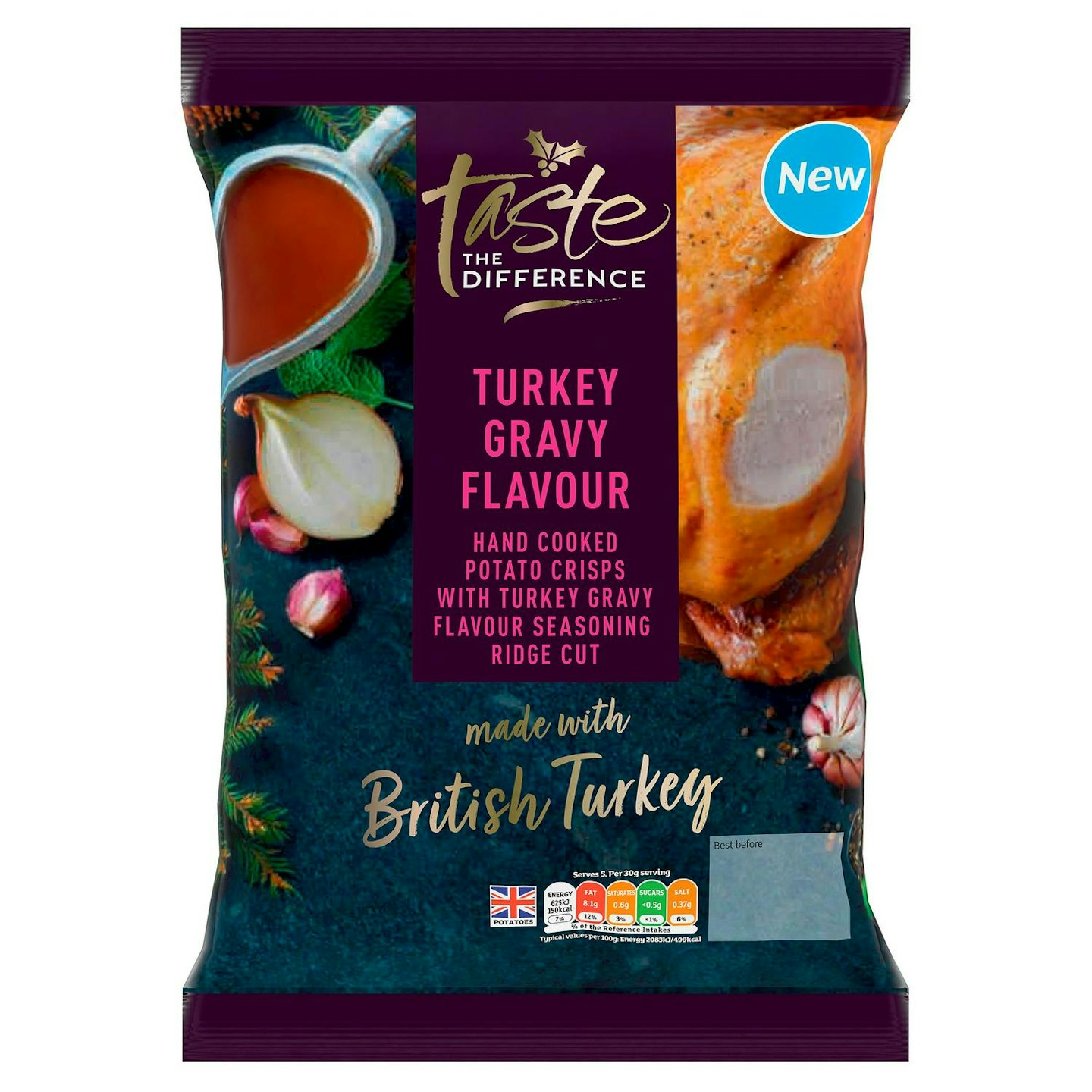 6 of 14
Sainsbury's Turkey Gravy Flavour, Taste the Difference, £1.25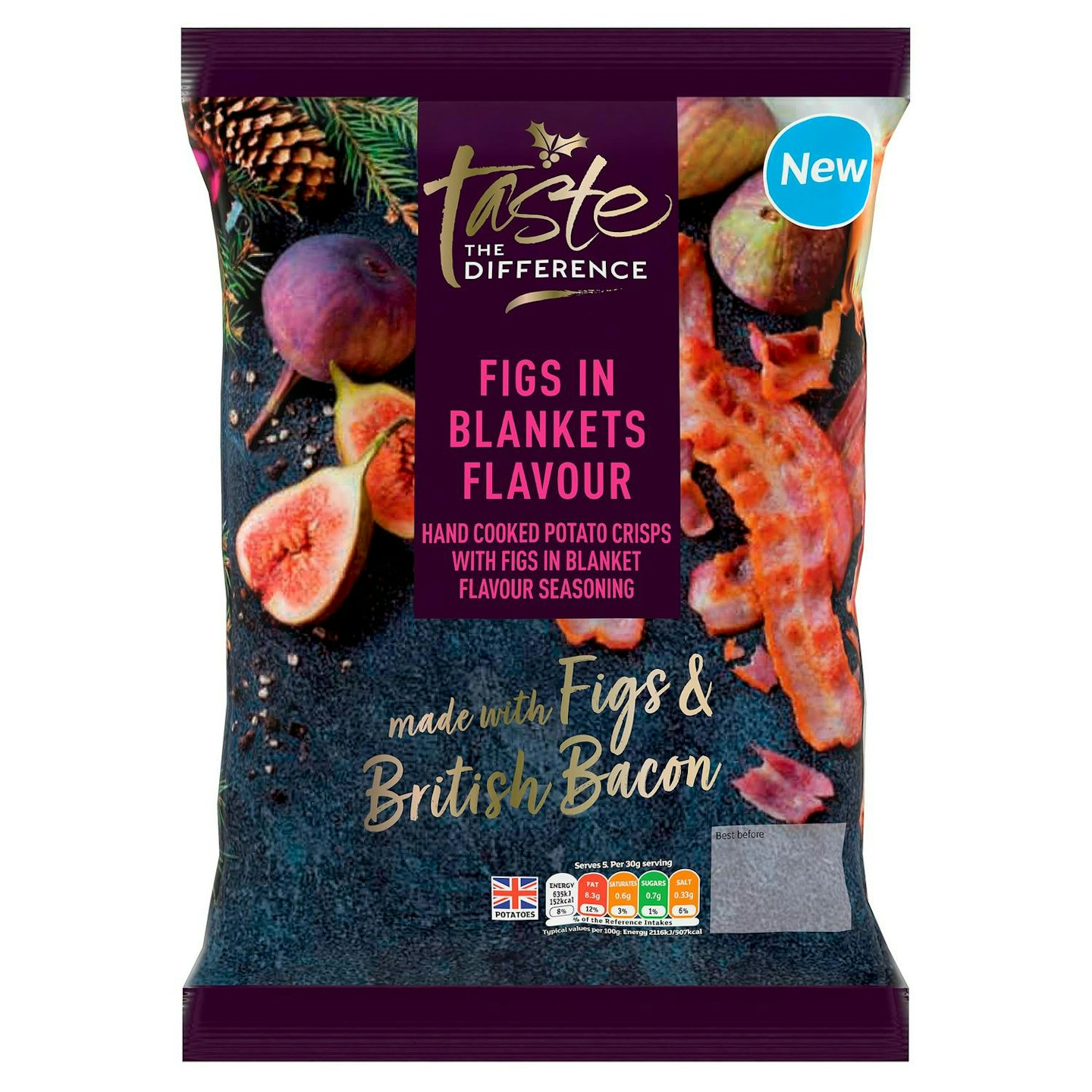 7 of 14
Sainsbury's Figs in Blankets Flavour, Taste the Difference, £1.35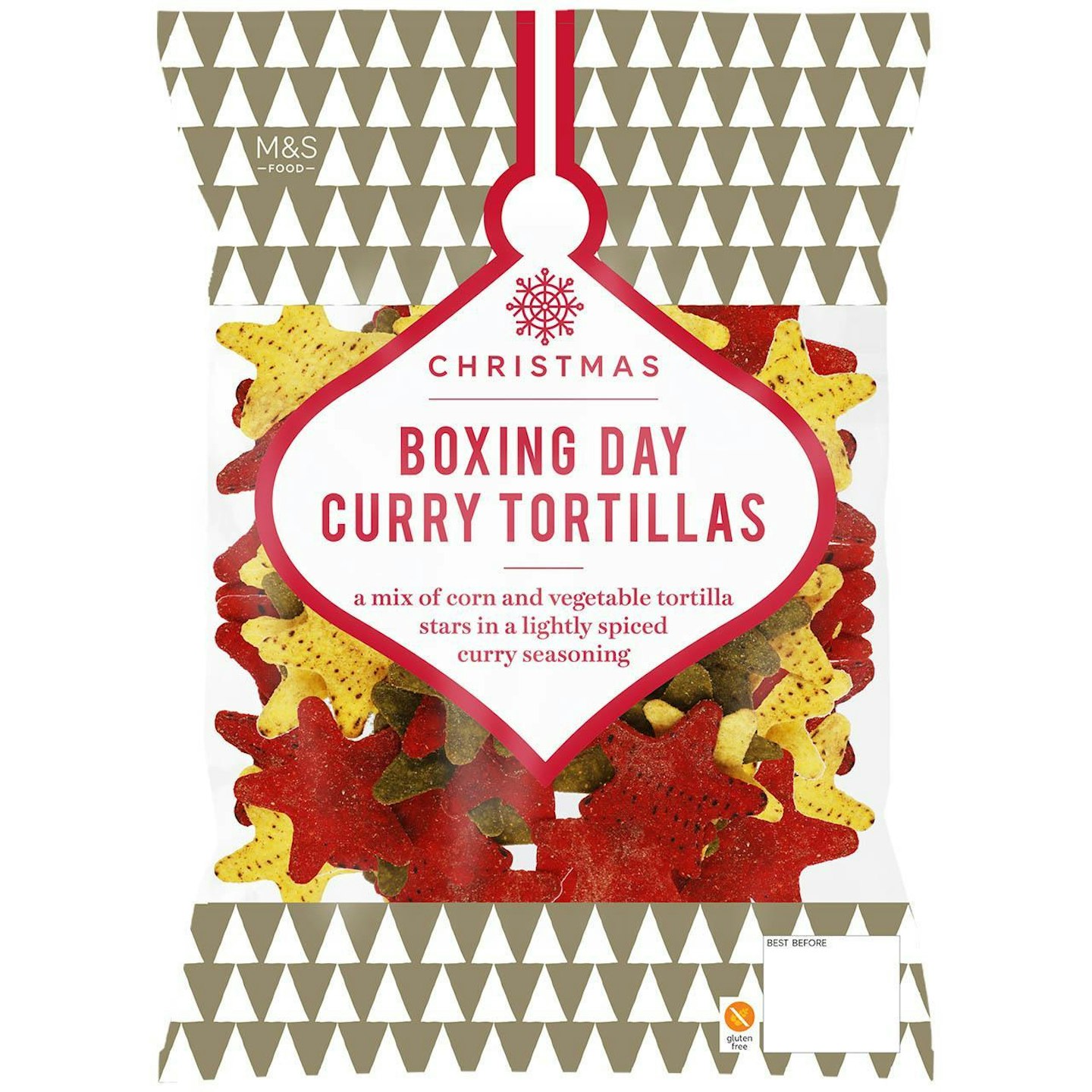 8 of 14
M&S Boxing Day Curry Tortillas, £1.75
9 of 14
M&S Christmas Pigs in Blankets Snack Combo Mix, £1.75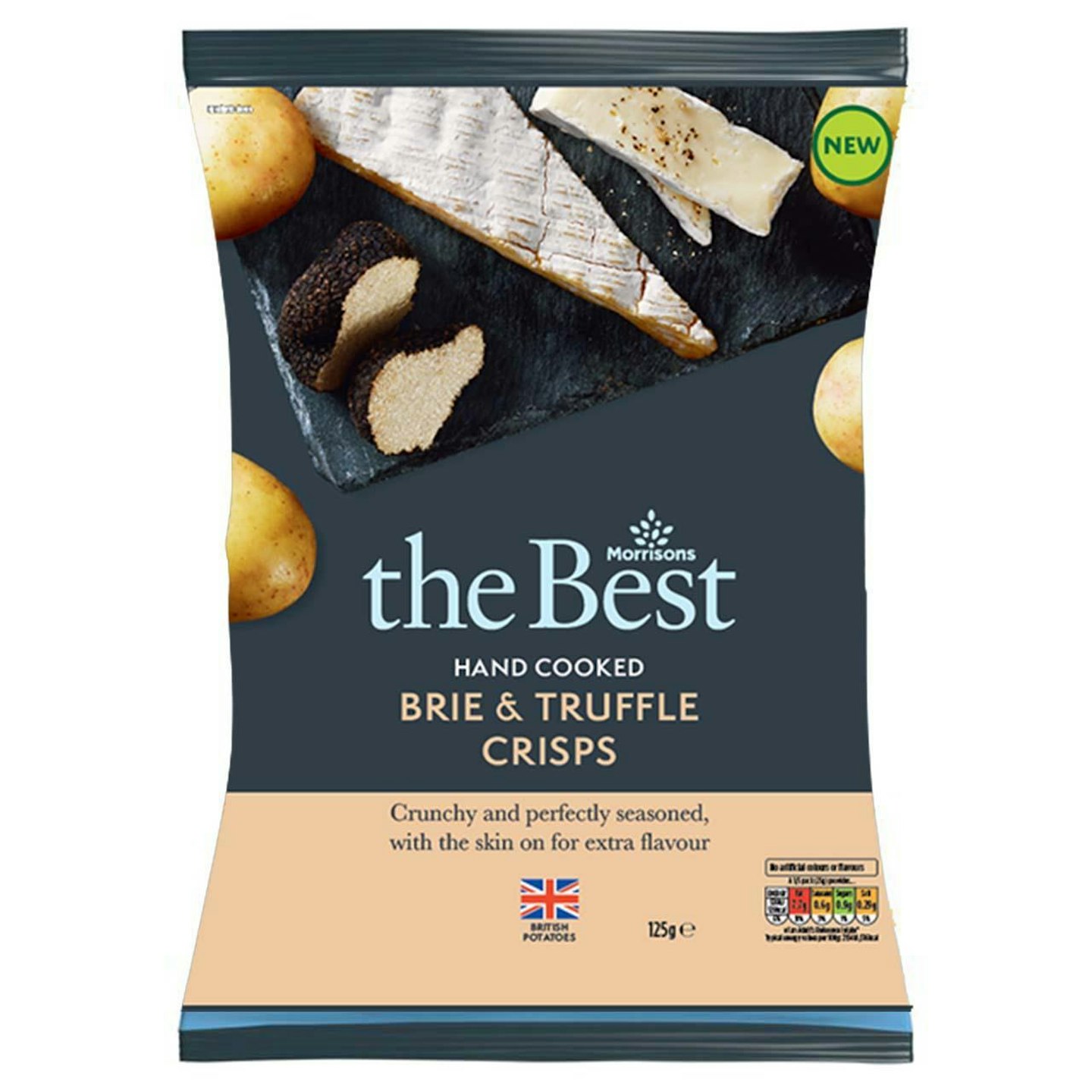 10 of 14
Morrisons The Best Brie And Truffle Crisps, £1.09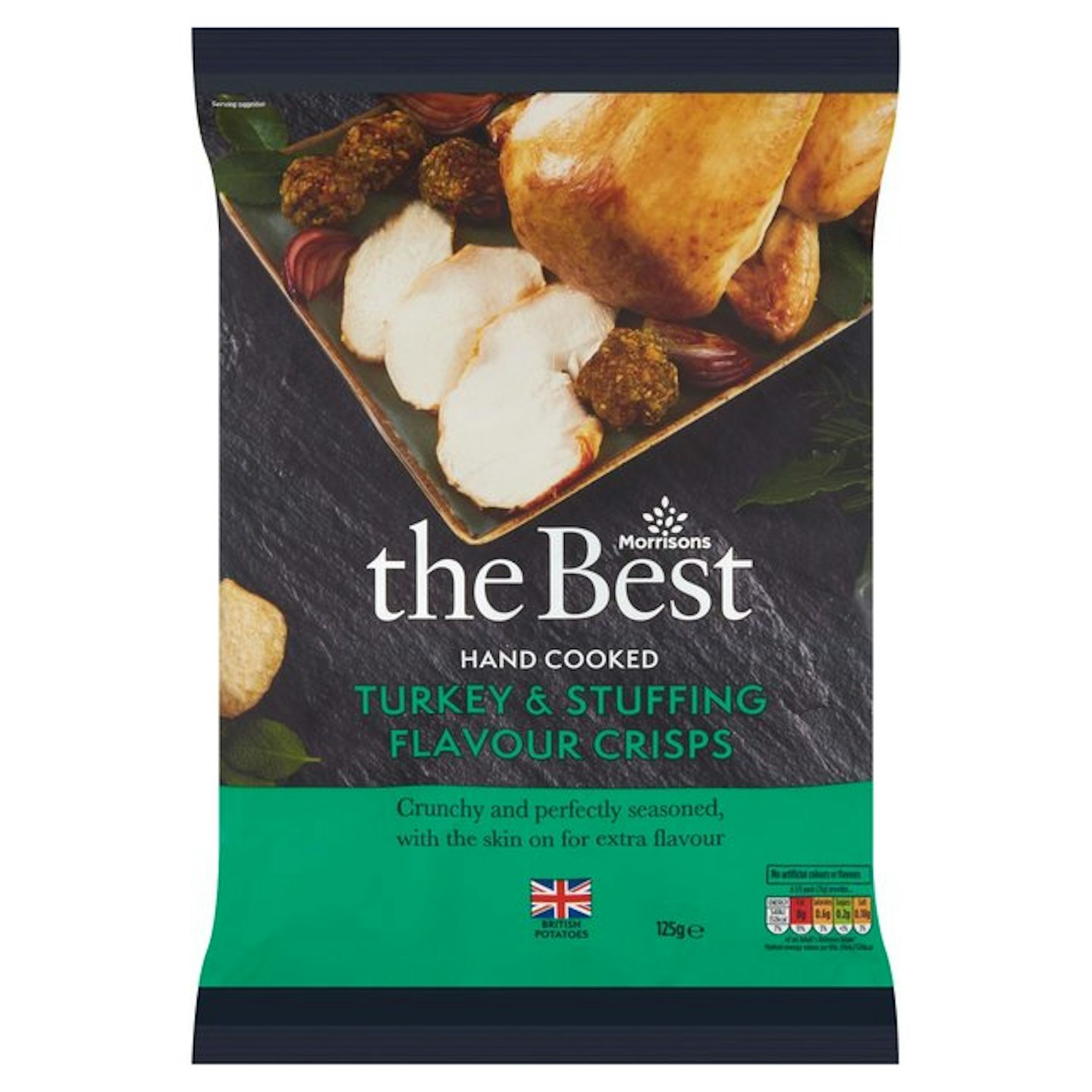 11 of 14
Morrisons The Best Turkey & Stuffing Crisps, £1.09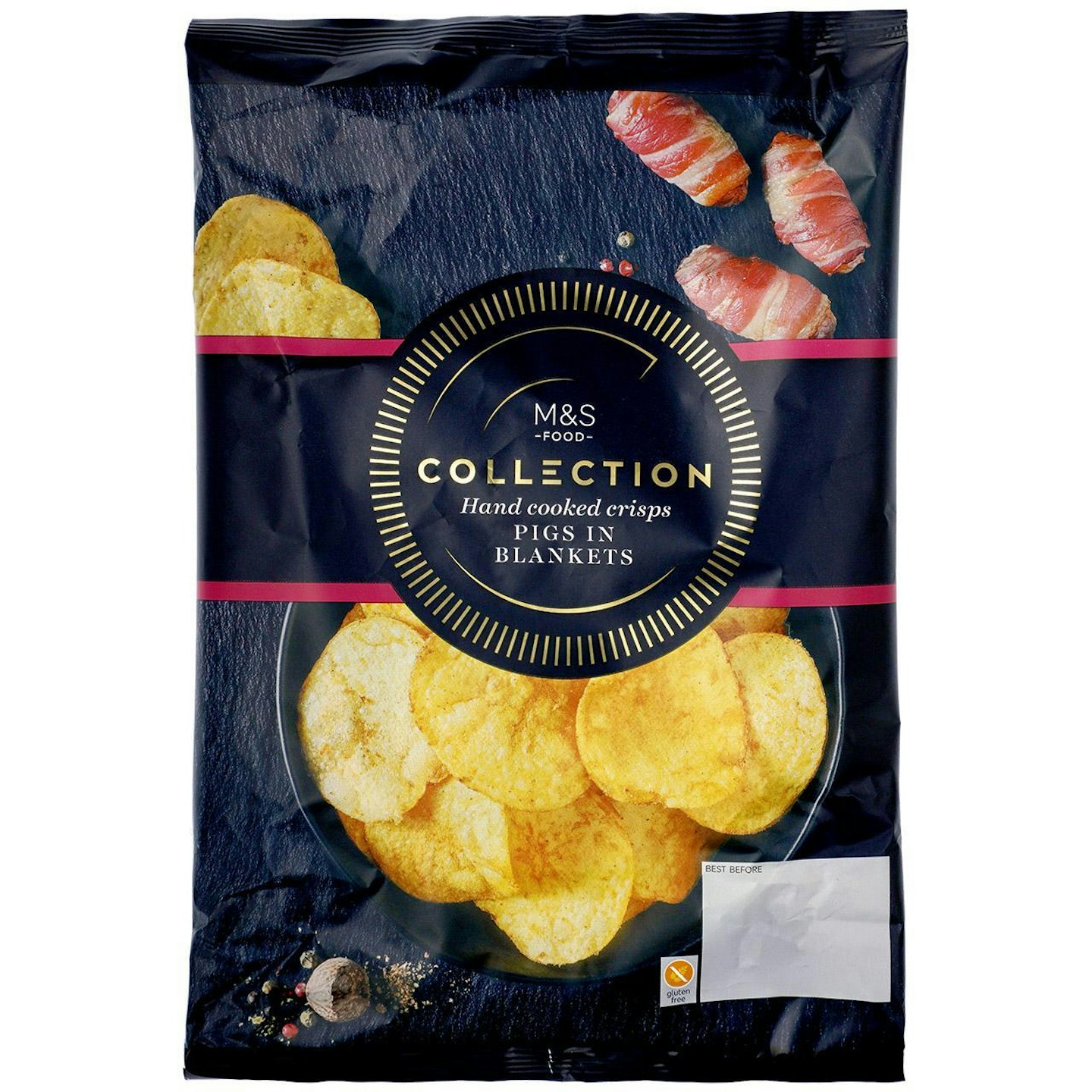 12 of 14
M&S Collection Pigs in Blankets Hand Cooked Crisps, £1.75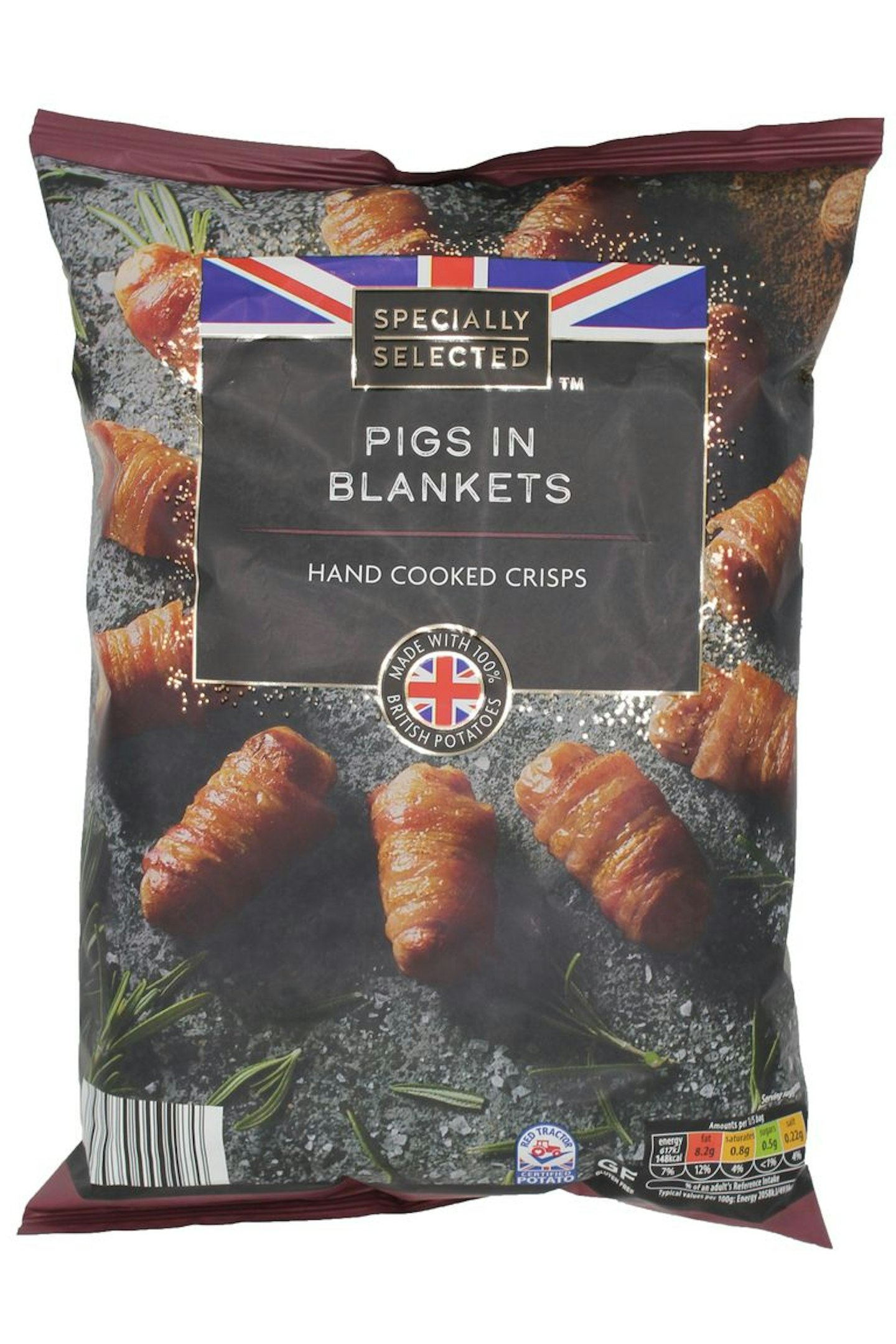 13 of 14
Aldi Specially Selected Pigs In Blankets Hand Cooked Crisps, 75p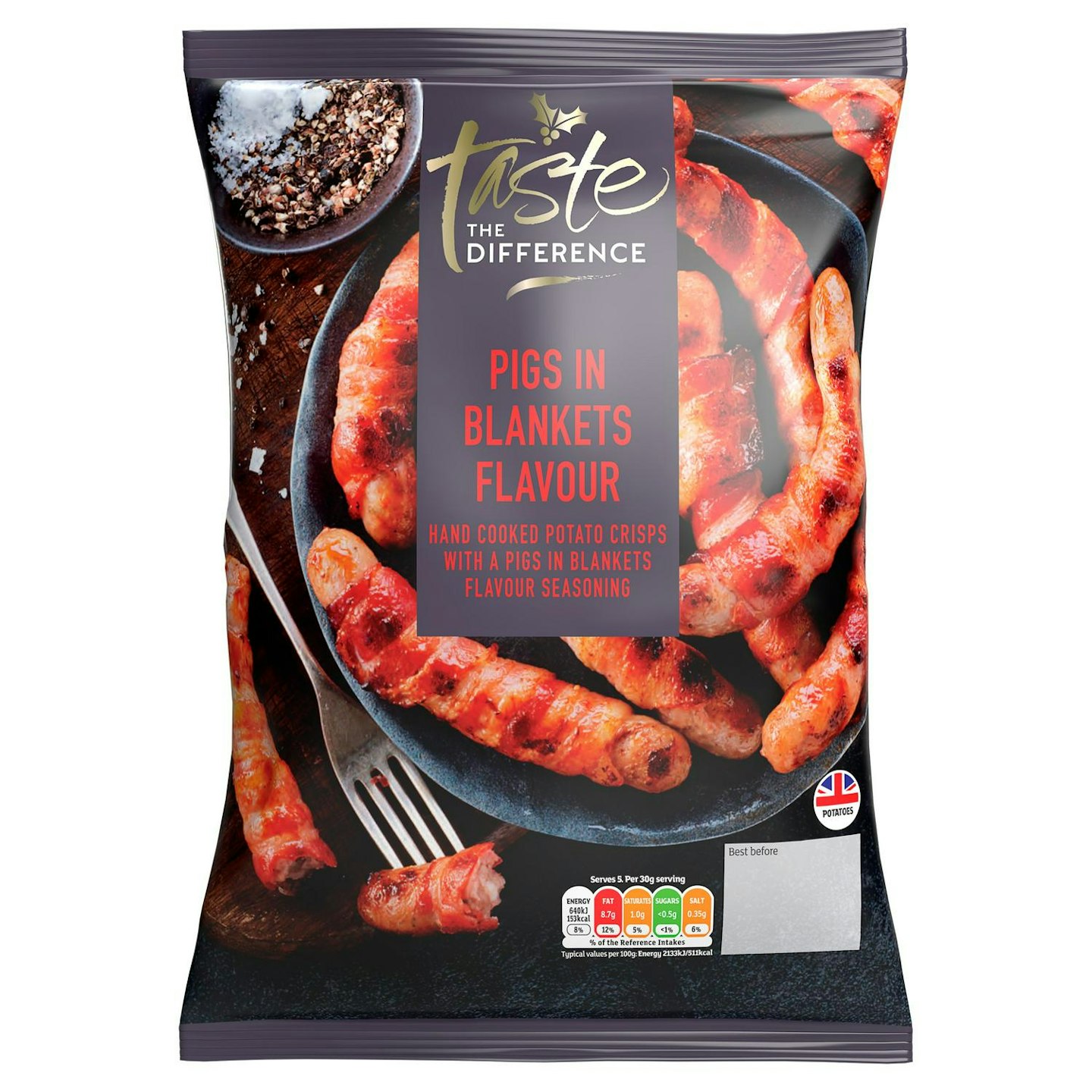 14 of 14
Sainsbury's Pigs In Blankets Crisp, Taste the Difference, £1