Candles have always been an instant mood setter; a transformer of even the worst accommodation into something glowy and (almost) magical. But in recent years, they've taken on new levels of expense as more and more luxury brands bank on candles as their top earners.
Don't get us wrong, you're definitely going to want to go ahead and pop that Diptique one on your wish list pretty quickly, but if you're looking for multiple candles to fill your home, you might want to consider some slightly more inexpensive versions that will last.
With that in mind, we've rounded up some of the loveliest, purse-friendly candles out there that you'll be proud to have on your mantle piece. You know, so you don't jeopardise being able to pay next month's gas bill for the sake of a few whiffs of vanilla and sandalwood.
SHOP: 21 Affordable Candles That Actually Look Nice
SHOP: Best Candles For Your Home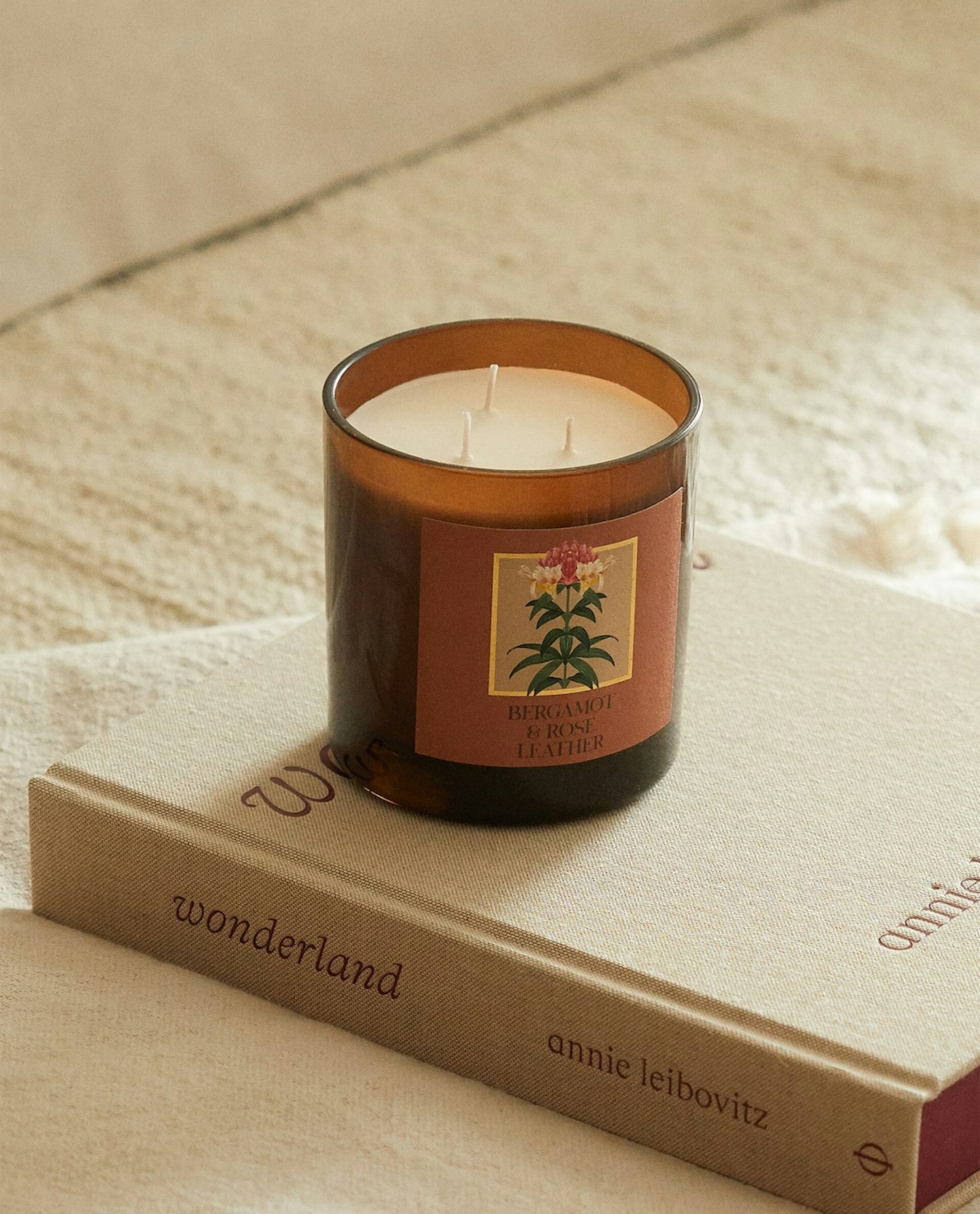 1 of 21
Zara Home, Bergamot Rose and Leather candle, £22.99
A fragrance that combines the warmth of leather and the woody notes with the freshness of the floral and citrus hints of the bergamot. For a high street candle, this has a super long burn time of 55 hours.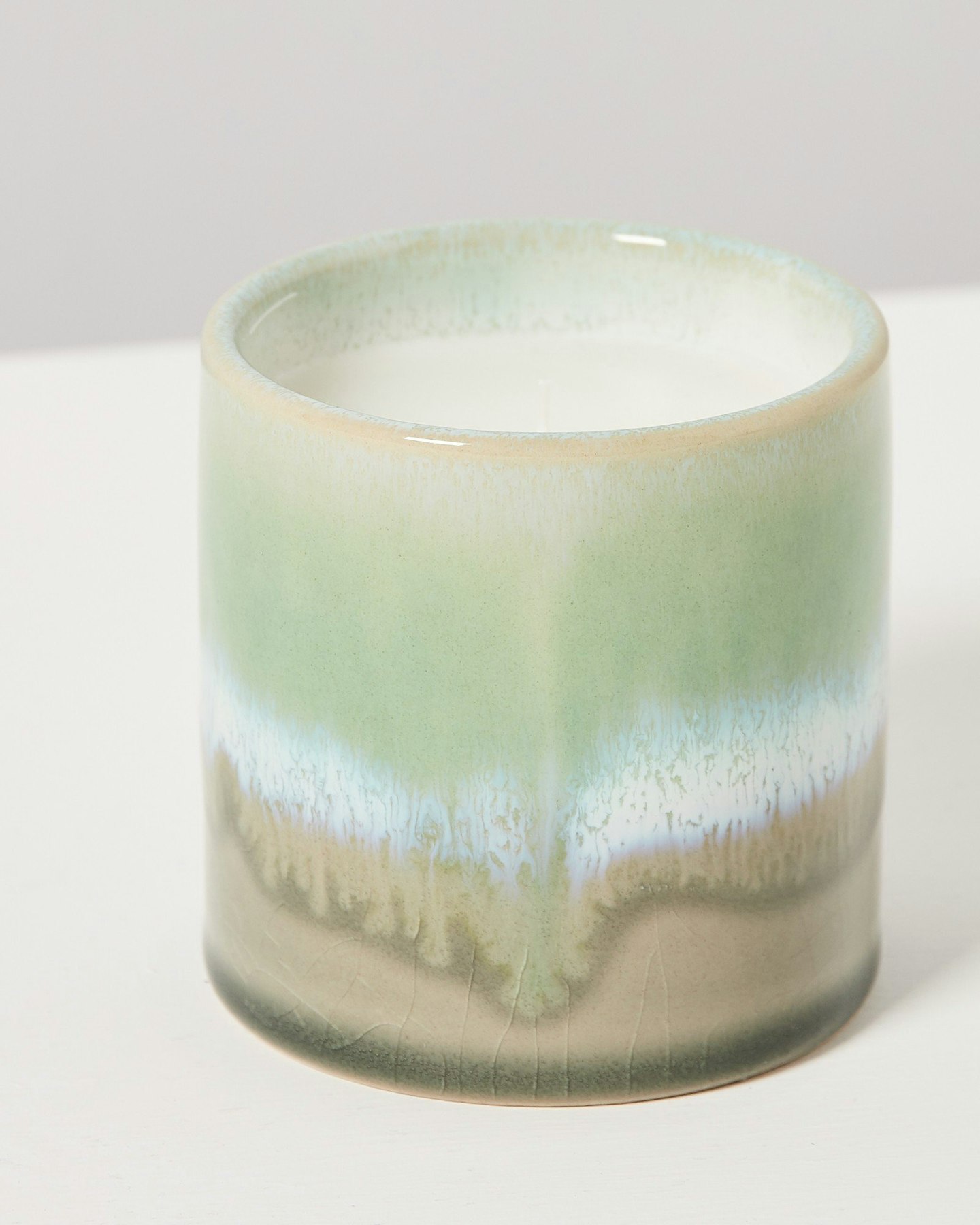 2 of 21
Oliver Bonas, Paradise White Lilac Scented Candle, £14.50
The White Lilac Scented Candle is a warm and refreshing scent to elevate your living space. With top notes of red fruits and peach, tempered with jasmine, neroli and clean musks, this candle is poured into a green dipped ceramic votive.
3 of 21
The White Company, Seychelles Signature Candle, £20
This candle combines bergamot, bright orange and fresh coconut, with a hint of green jasmine, warming amber and buttery vanilla.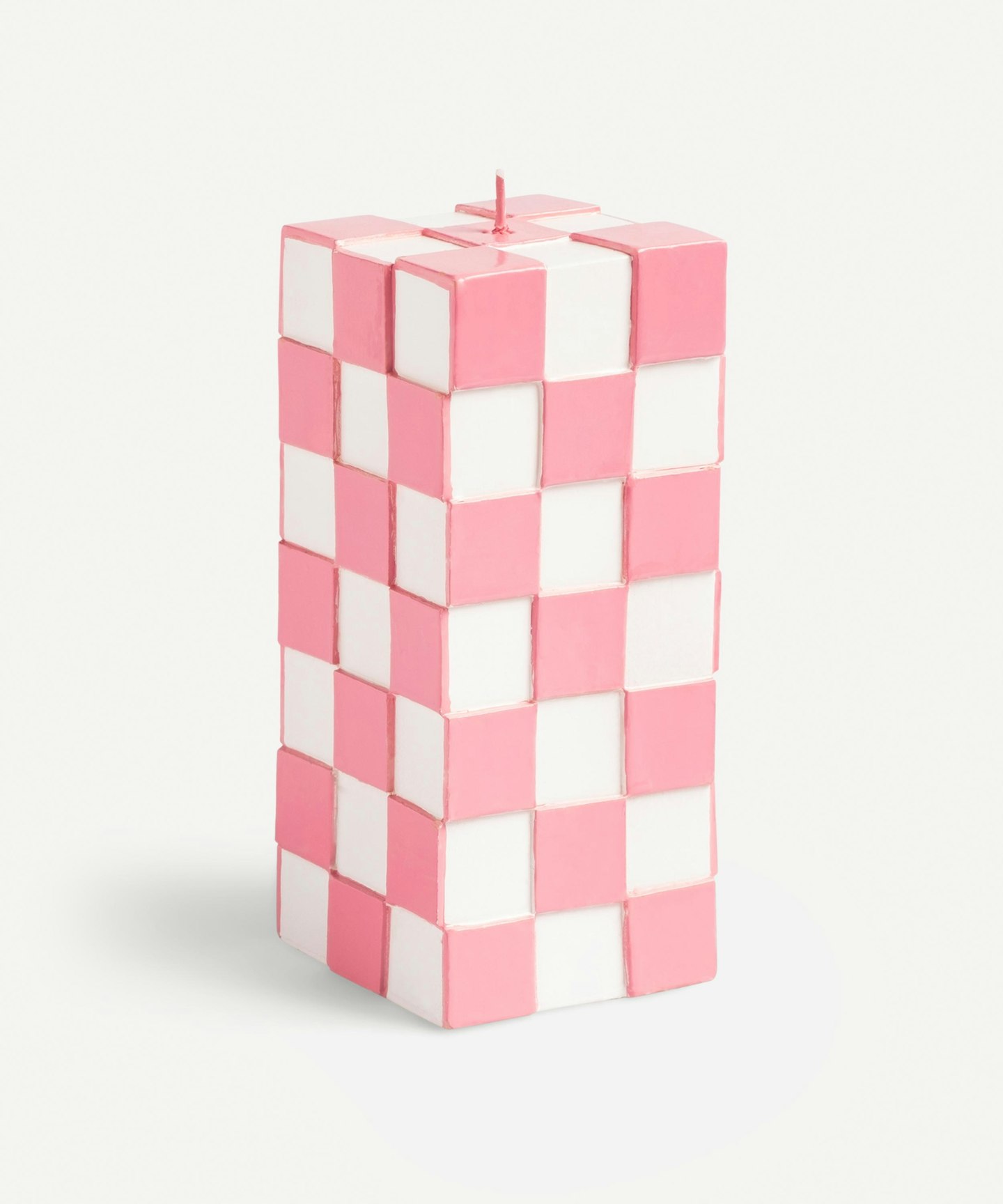 4 of 21
Klevering, Pink Check Large Candle, WAS £22 NOW £19.80
This large checkerboard design candle is perfect for adding a bold touch to your interiors.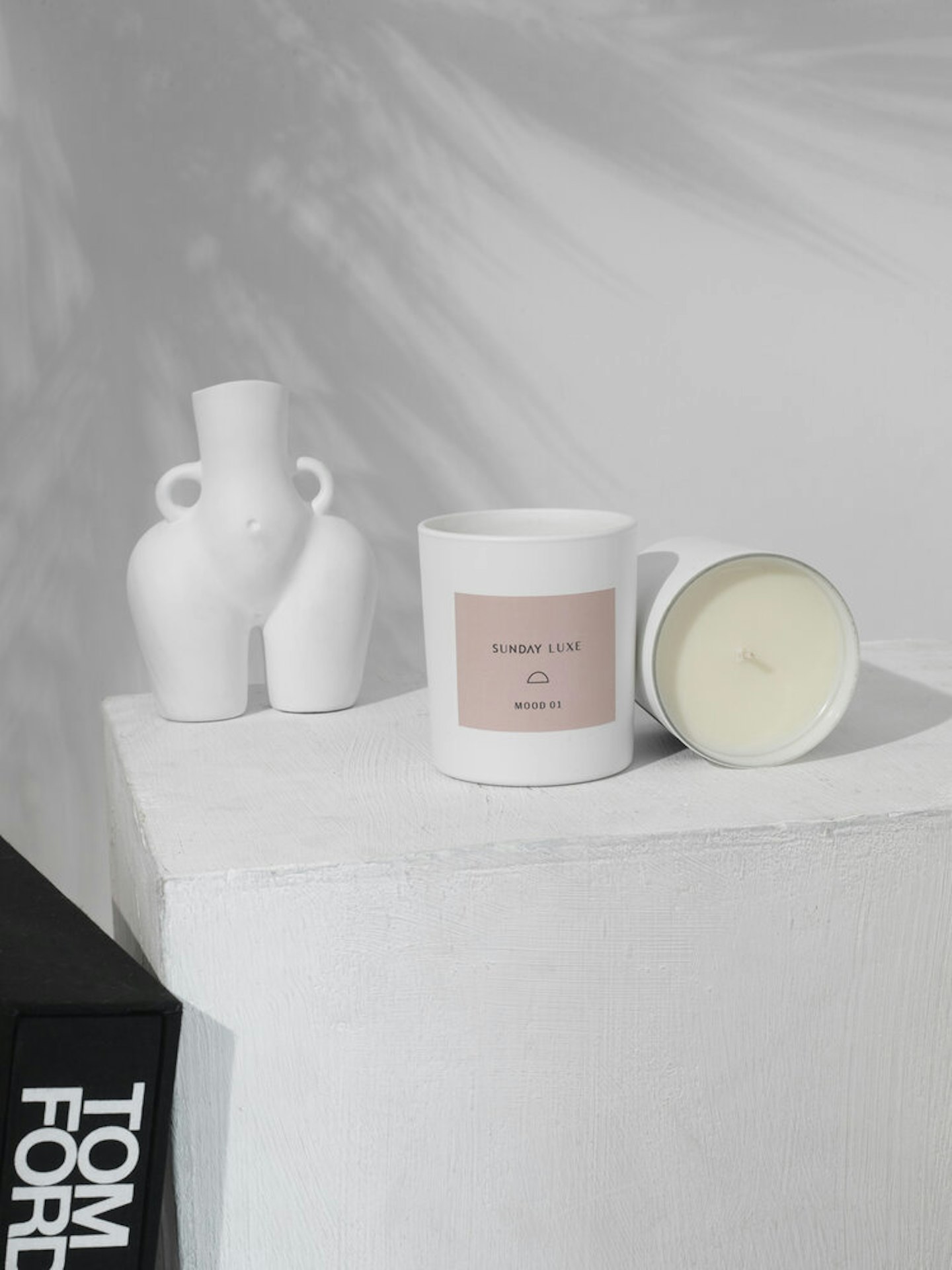 5 of 21
Sunday Luxe, Mood 01. Candle, £28
Powdery soft, modern floral top notes lead into cotton flower, subtle musk and vanilla hints. Base notes of iris wood, parma violets and smooth, calm amber.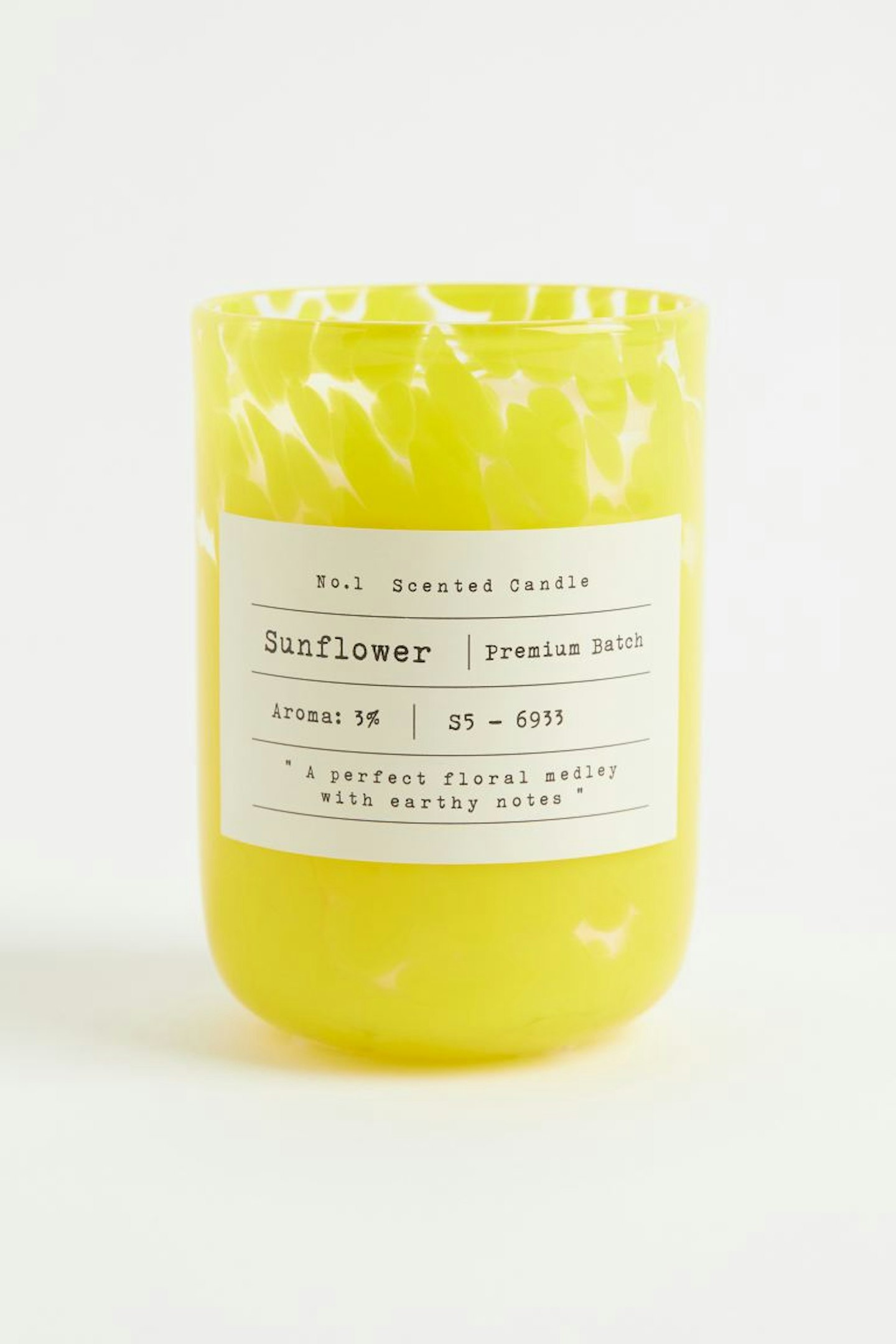 6 of 21
H&M, Scented candle in glass holder, £12.99
The high street do some of the best cheap candles - this H&M glass candle brings a much needed pop of sunshine.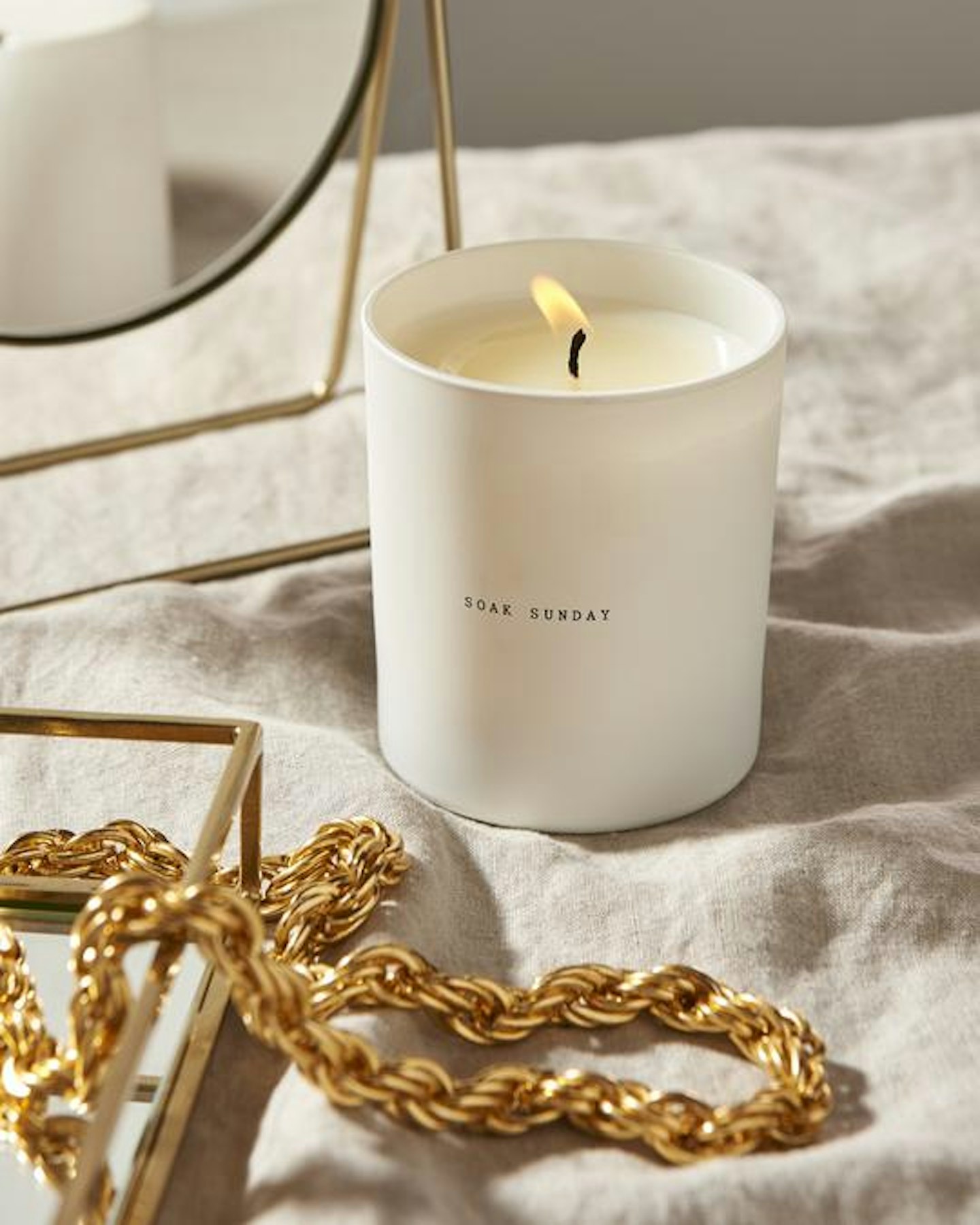 7 of 21
Soak Sunday, Cleo's Paradise Honey & Oat Scented Candle, £21
A harmonious marriage of spring flower honey and soothing oatmeal, intricately woven with hints of vanilla, golden-hued honeycomb and gently roasted oats.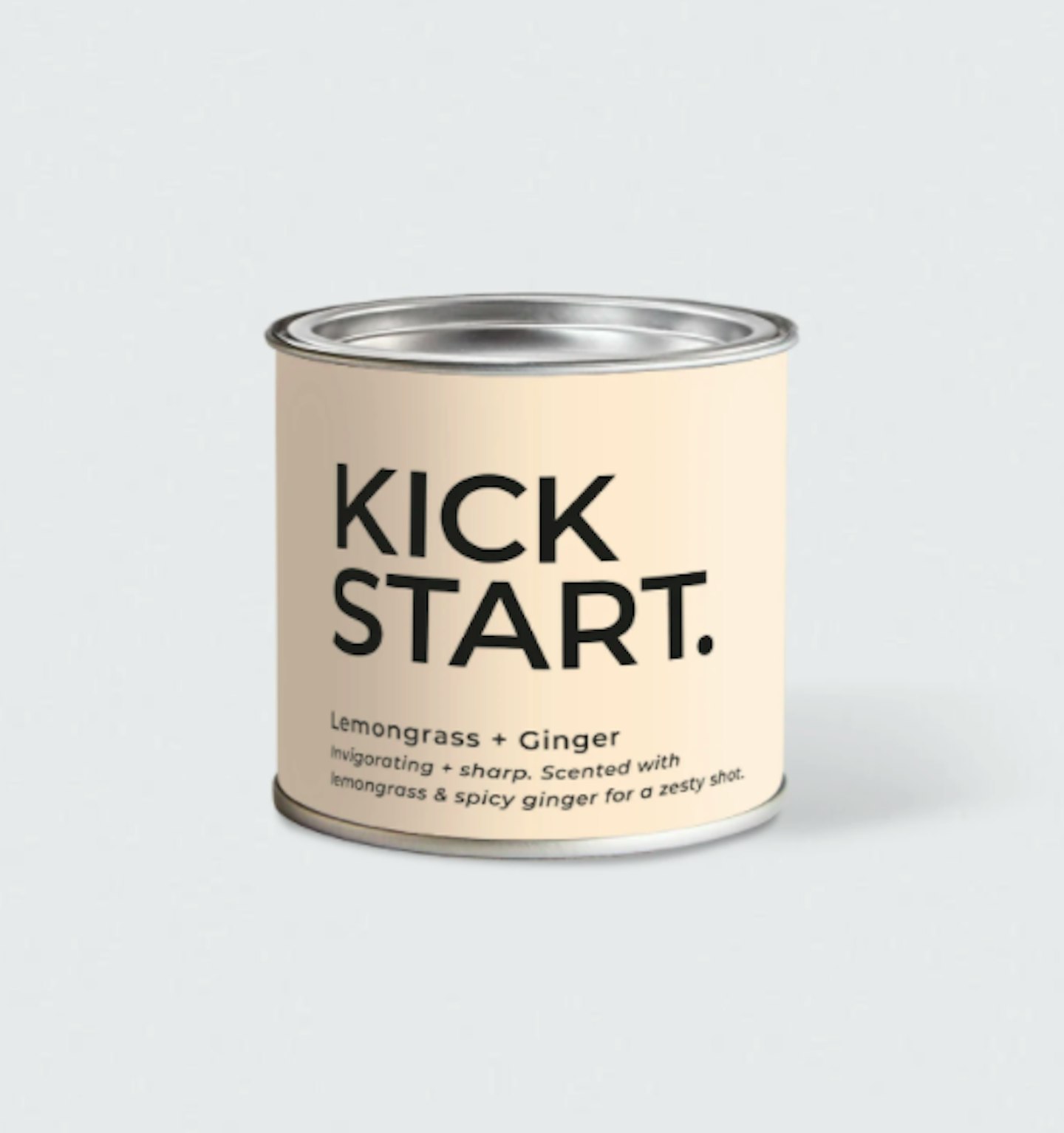 8 of 21
Nuddy, Lemongrass & Ginger Candle, WAS £20 NOW £17
Created to enhance concentration and soothe and reduce feelings of stress, sadness and anxiety.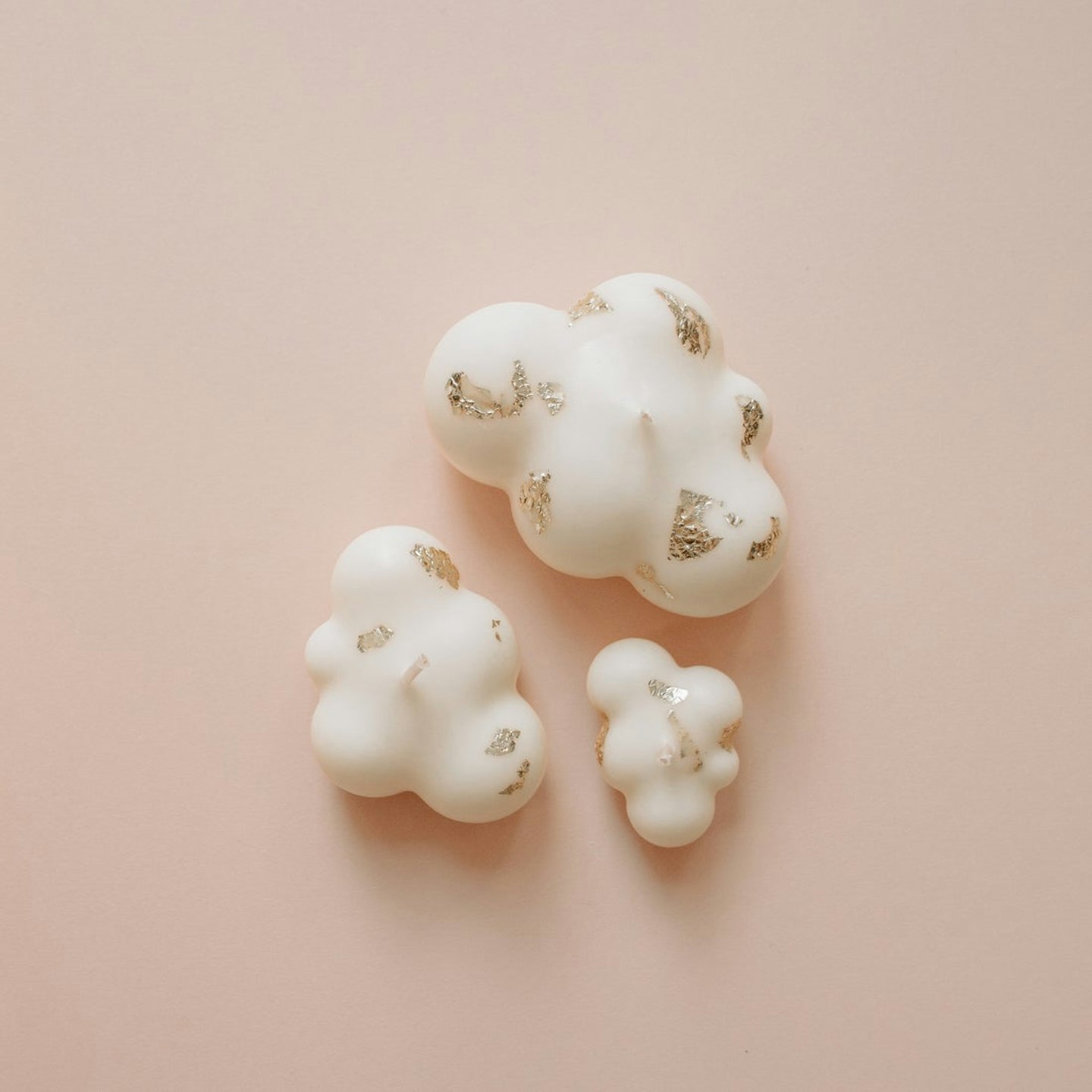 9 of 21
Sunday Living, Gold Leaf Cloud Candles (Set of 3), £12
A trio of cloud candles adorned with 24ct gold leaf. 100% soy wax, 100% cute.
10 of 21
Not On The High Street, Handmade Giant Flower Soy Wax Candle gokicandle, £30
Add a touch of spring to your mantlepiece with this Flower Soy Wax Candle. Hand-poured in Hampshire made with high-quality soy wax, scented with natural essential oils and coloured with natural dyes. They are almost too pretty to light.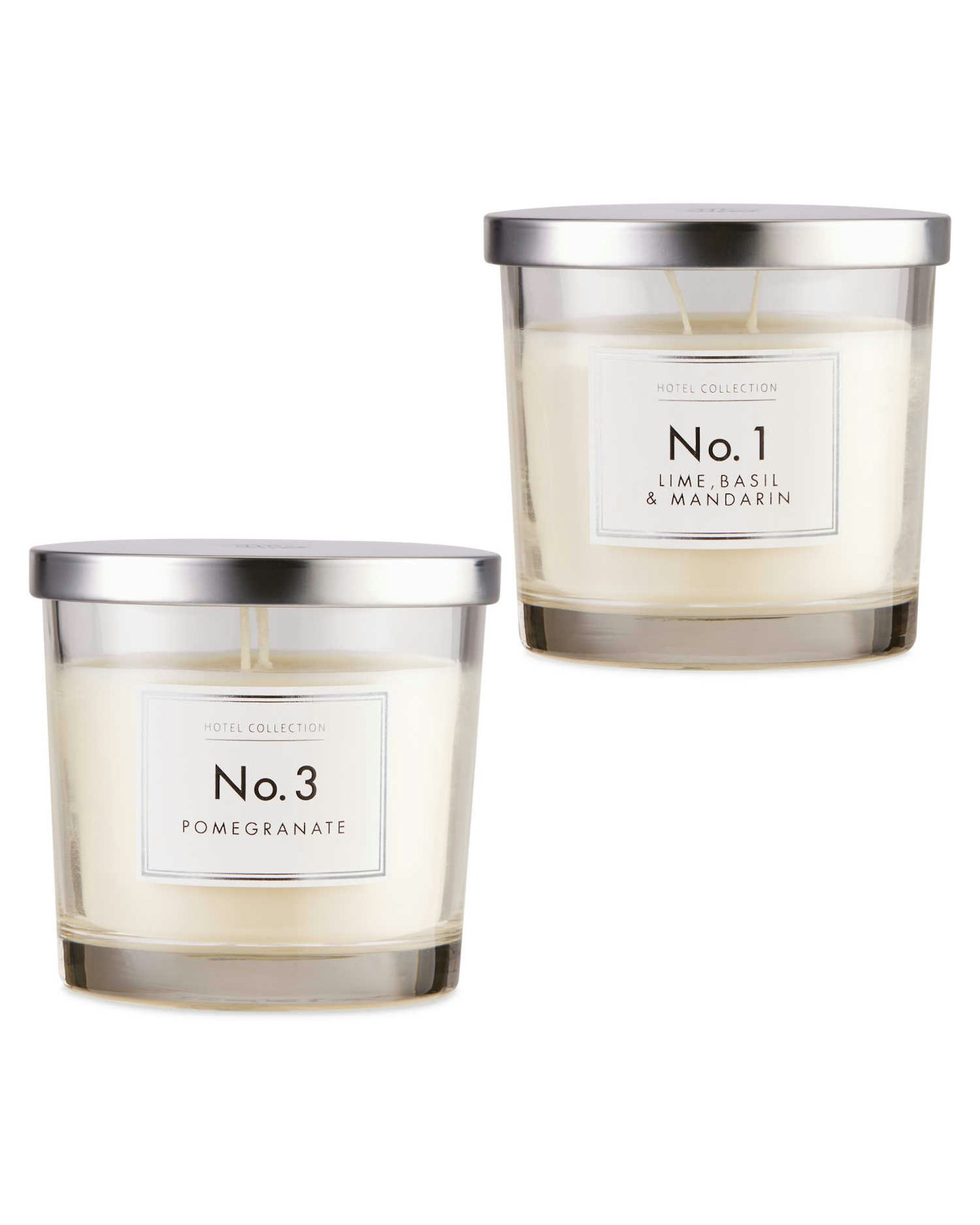 11 of 21
Aldi, Lime / Pomegranate Glass Candle Set, £6.98
Featuring a fragrant blend of lime, basil & mandarin in one candle and the distinct fragrance of pomegranate in the other, you can choose the perfect scent for each room in your home with this beautiful set.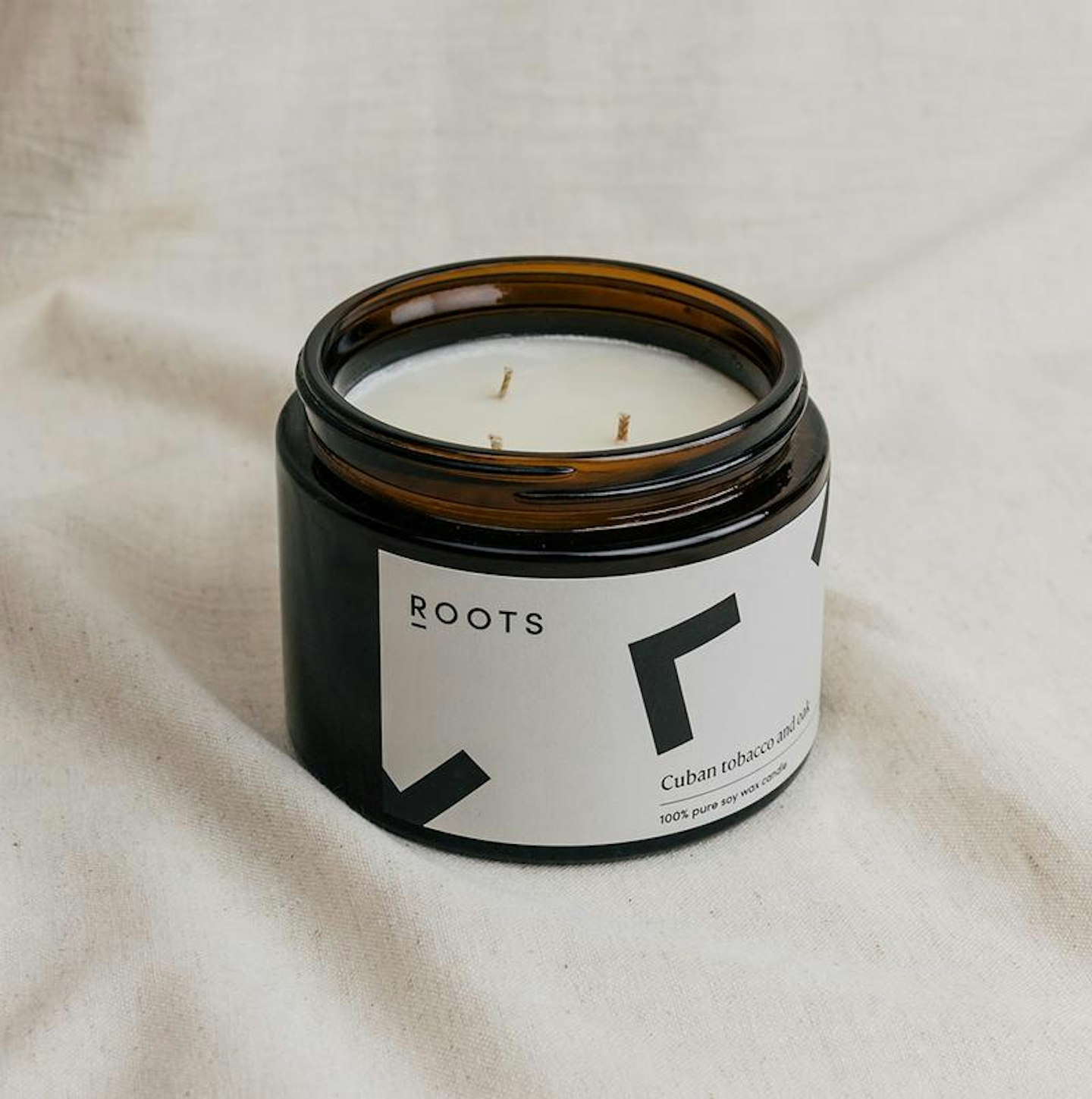 12 of 21
Roots, Cuban Tobacco and Oak Candle, £20
Forget cuban cigars; think earthy, woody notes balanced with citrus sweetness and mildly masculine undertones.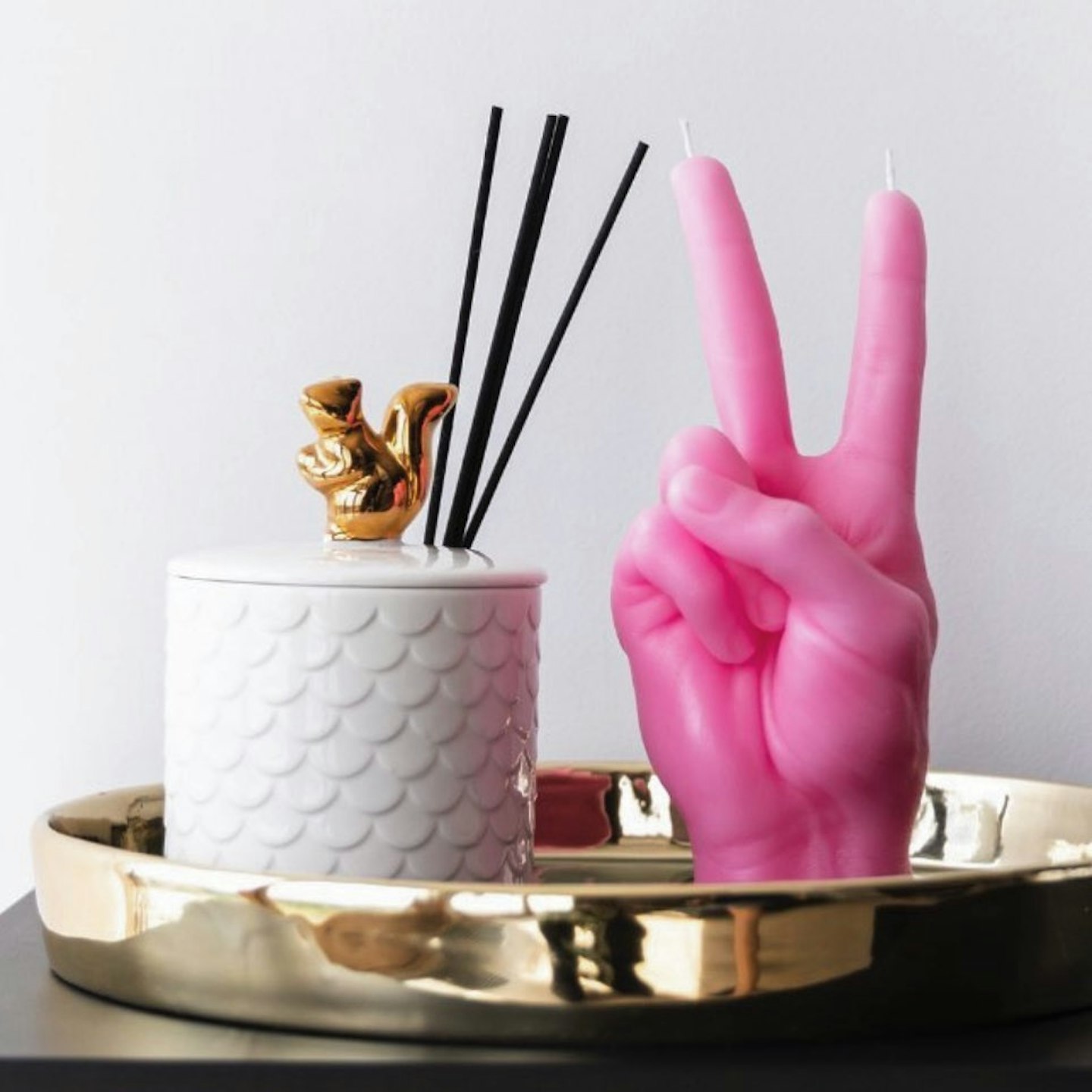 13 of 21
WickinHand, Peace Sign Candle, £35
Choose from a selection of unique hand gestures to liven up your living room. DM to order.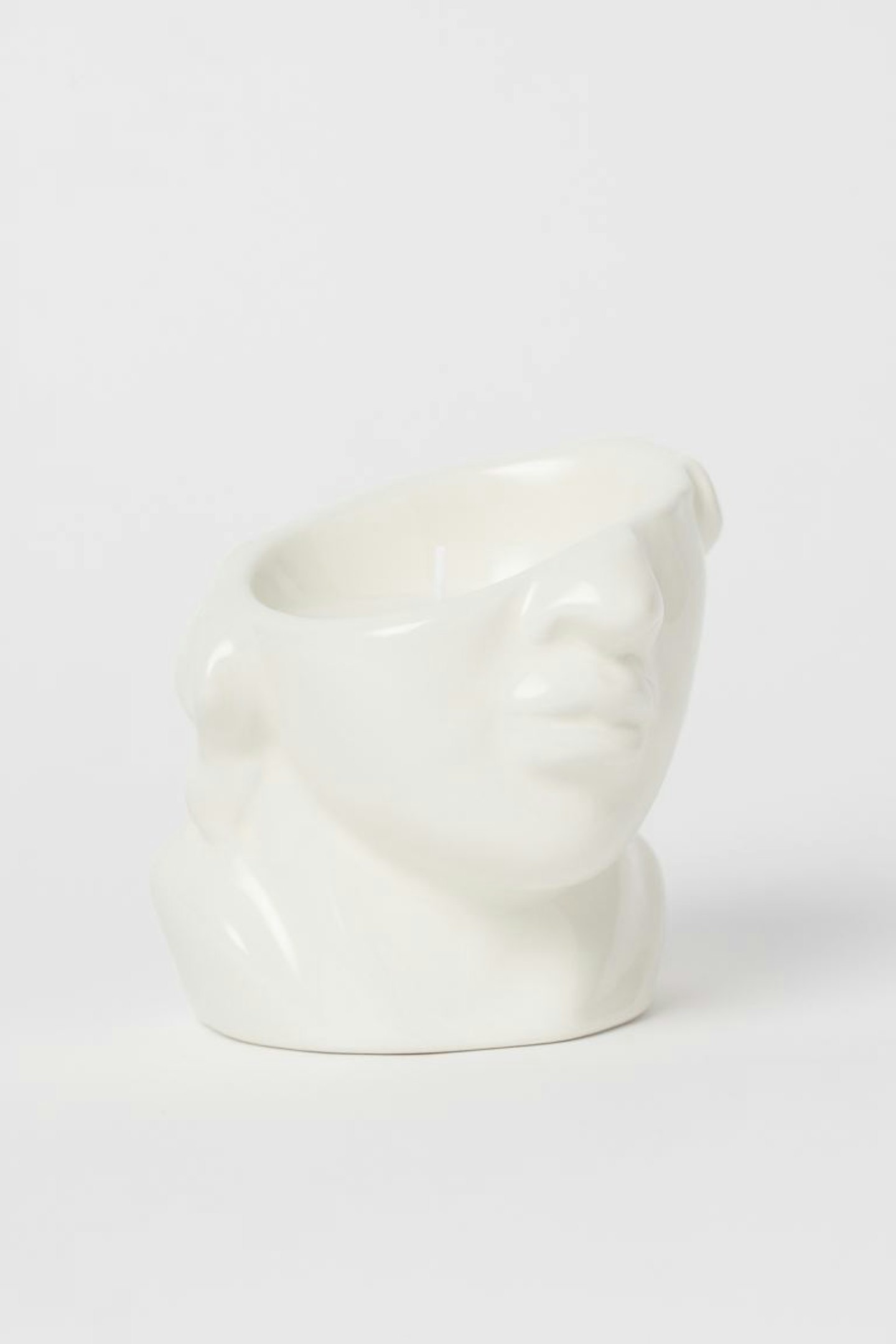 14 of 21
H&M, Scented candle in a holder, £8.99
With a burn time of 5 hours, this might be one to keep as an ornament.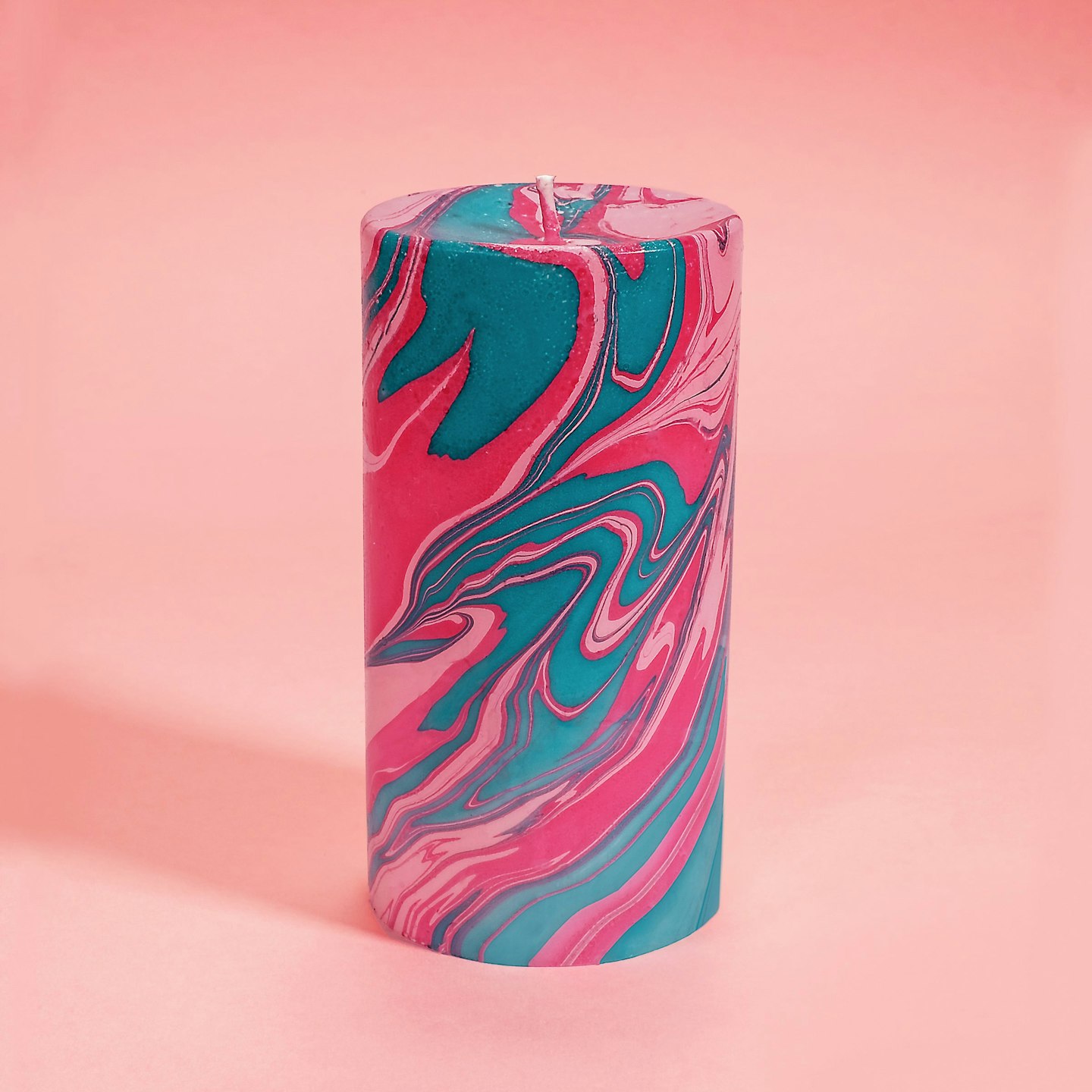 15 of 21
Flamingo Candles, Marble Pillar Candle, £13
Create the ultimate statement with magenta, teal and pastel pink eye-catching marble candles.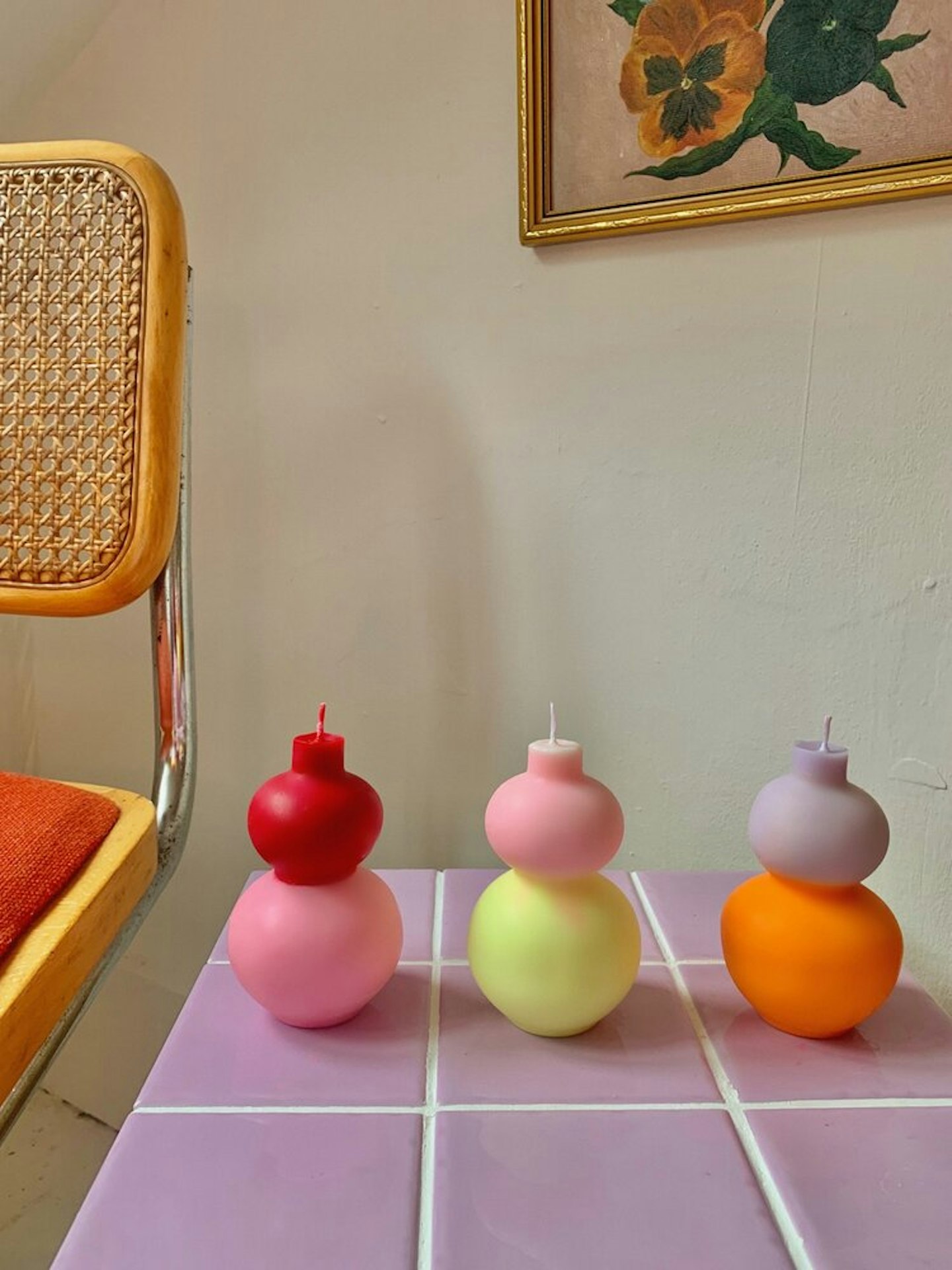 16 of 21
Maza, Ocho Cherry Wine, £18
Made from 100% unscented soy wax, each candle is lovingly hand-poured at the founders home studio in Peckham.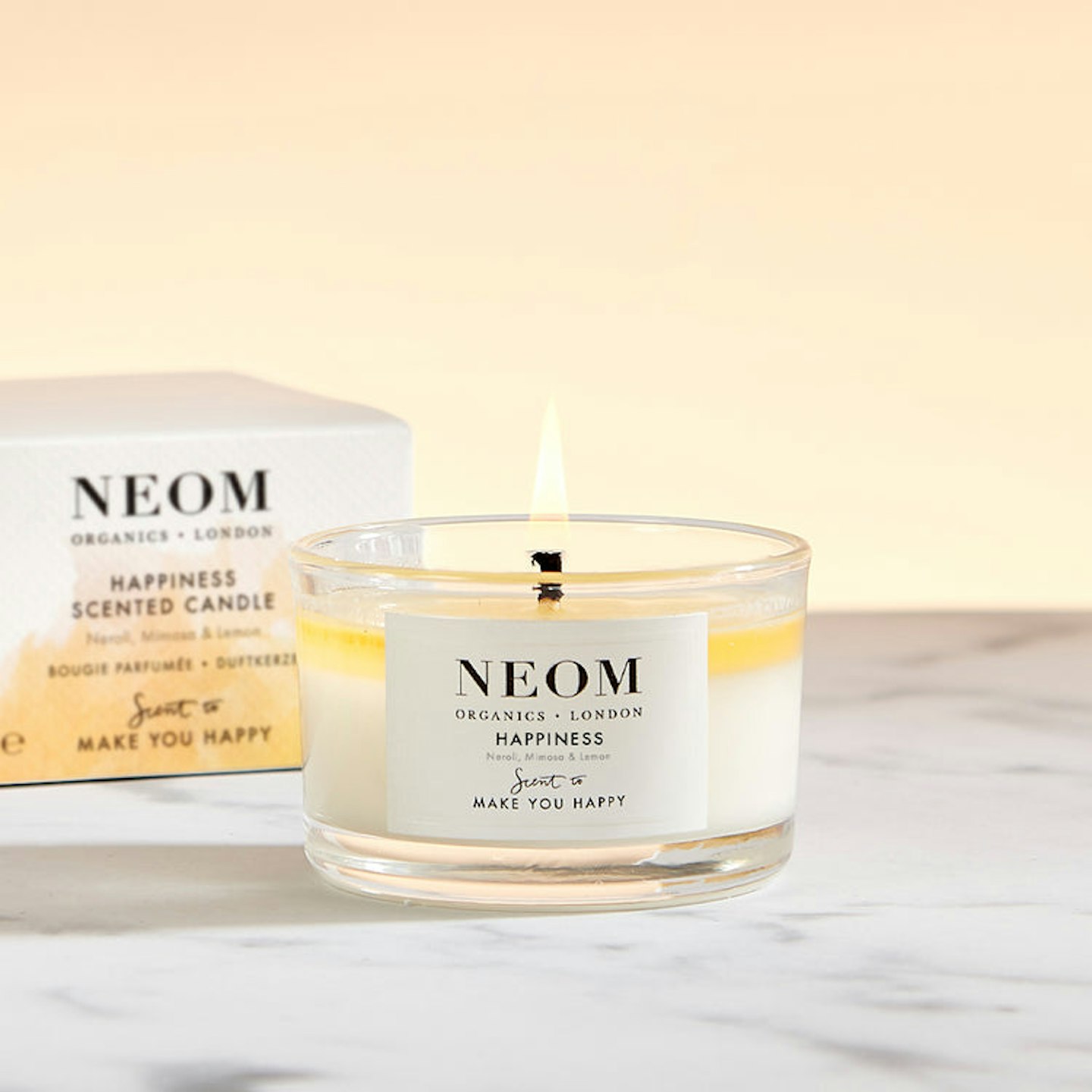 17 of 21
Neom, Happiness Scented Candle, £18
100% natural expertly blended Happiness fragrance which intricately blends 7 essential oils including white neroli, woody and powdery mimosa and zingy lemon, smells wonderful but can also help you feel more positive.
18 of 21
M&S, Spring Botanical Light Up Candle, £15
Infused with a Spring Meadows scent, this large botanical candle brings a fresh aroma into your space. Sweet notes of pear, peony and patchouli combine to make up the distinctive fragrance. LED lights are incorporated into the wax and illuminate when the wick is lit for an eye-catching effect.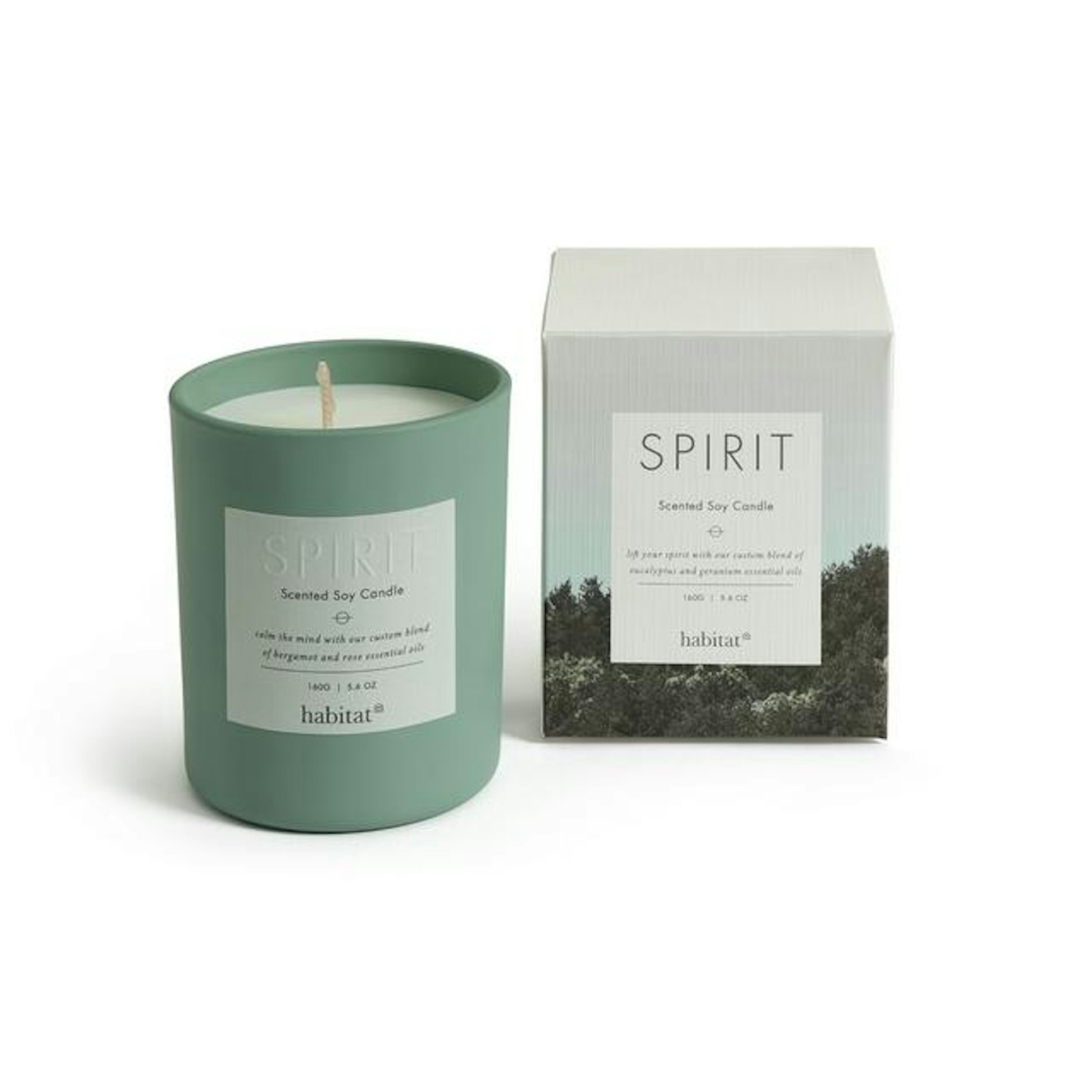 19 of 21
Habitat Wb Spirit Medium Boxed Candle, £11
Let the scents of mandarin and lemongrass create a calming oasis to help you unwind after a long day.
20 of 21
& Other Stories, Perle de Coco Scented Candle, £17
Milky coconut and warm vanilla of Perle de Coco, usher back those memories of endless beach days and bare feet in the soft sand.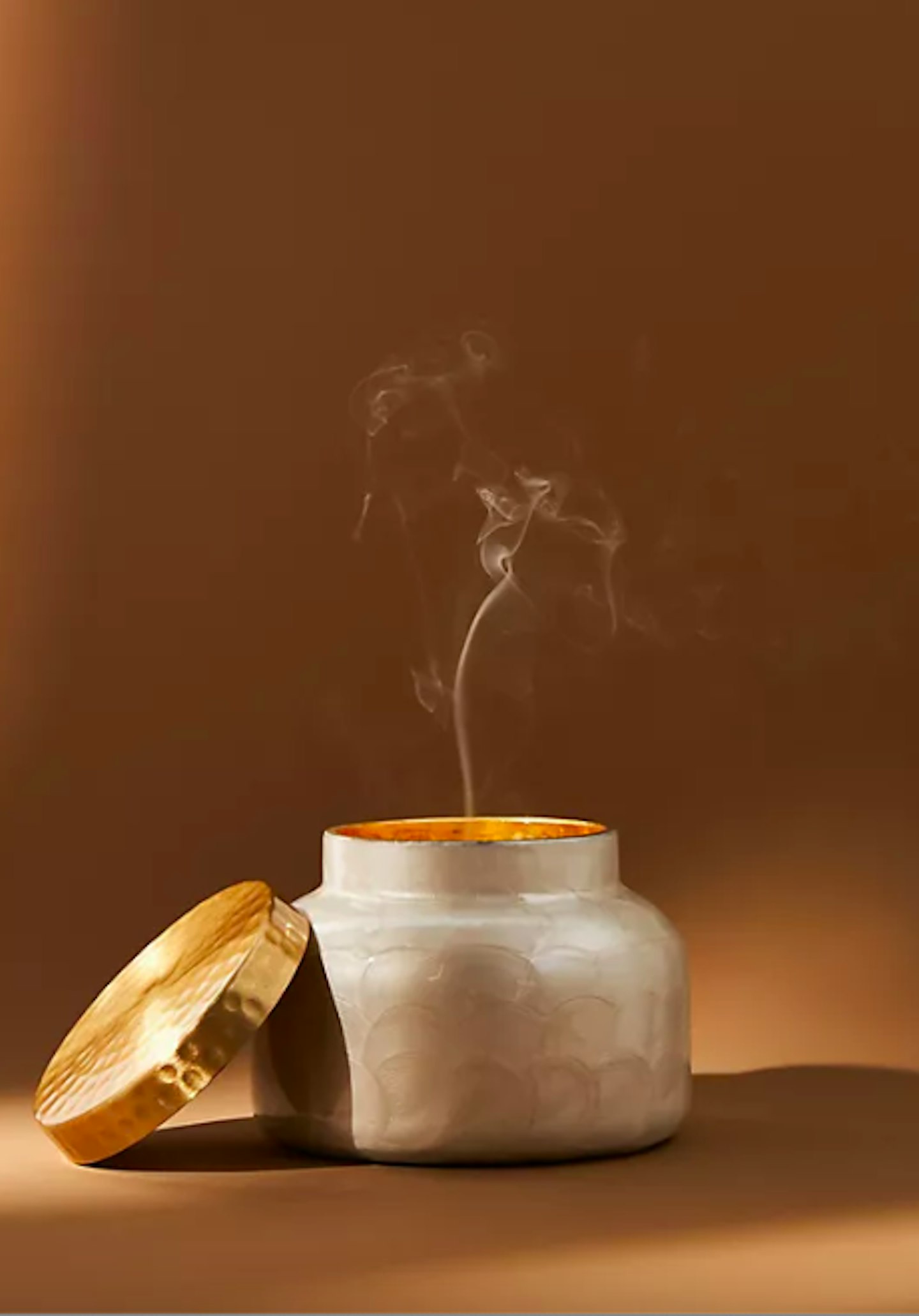 21 of 21
Anthropologie, Capri Blue Volcano Capiz Jar Candle, £32
Capri Blue's fragrances - proudly designed and hand-poured in Mississippi - are a long-standing favourite at Anthropologie.
READ MORE: 16 Of The Best Scented Candles For Men this Autumn
READ MORE: These 12 Candles Smell like Autumn. Sad Girl Fall, Anyone?