In case anyone I know is reading, if you're looking to buy me something, I will accept a hot tub (I'll just have to figure out somewhere to put it)...The B&M £300 hot tub sold out in record time earlier this year when the brand launched the Bestway Lay-Z-Spa Miami hot tub in stores across the country.
While the B&M hot tub hasn't been back in stores since that doesn't mean there aren't more brilliant deals on hot tubs available right this second. Guess what we found? The Miami hot tub is currently available on Amazon for only £299.99. Grab it while you can.
The Miami inflatable pool has 81 air jets, combining heating and bubbling to give you an amazing massage experience right from the comfort of your own home.
The B&M £300 hot tub had room for four people, so it's the perfect size for you and three of your best pals.
If you don't manage to get your hands on it, we've selected some of the best hot tubs available NOW for under £350, including the Lay-Z-Spa Hot Tub that is discounted for this Amazon Prime Day.
SHOP: The Best Hot Tubs Under £350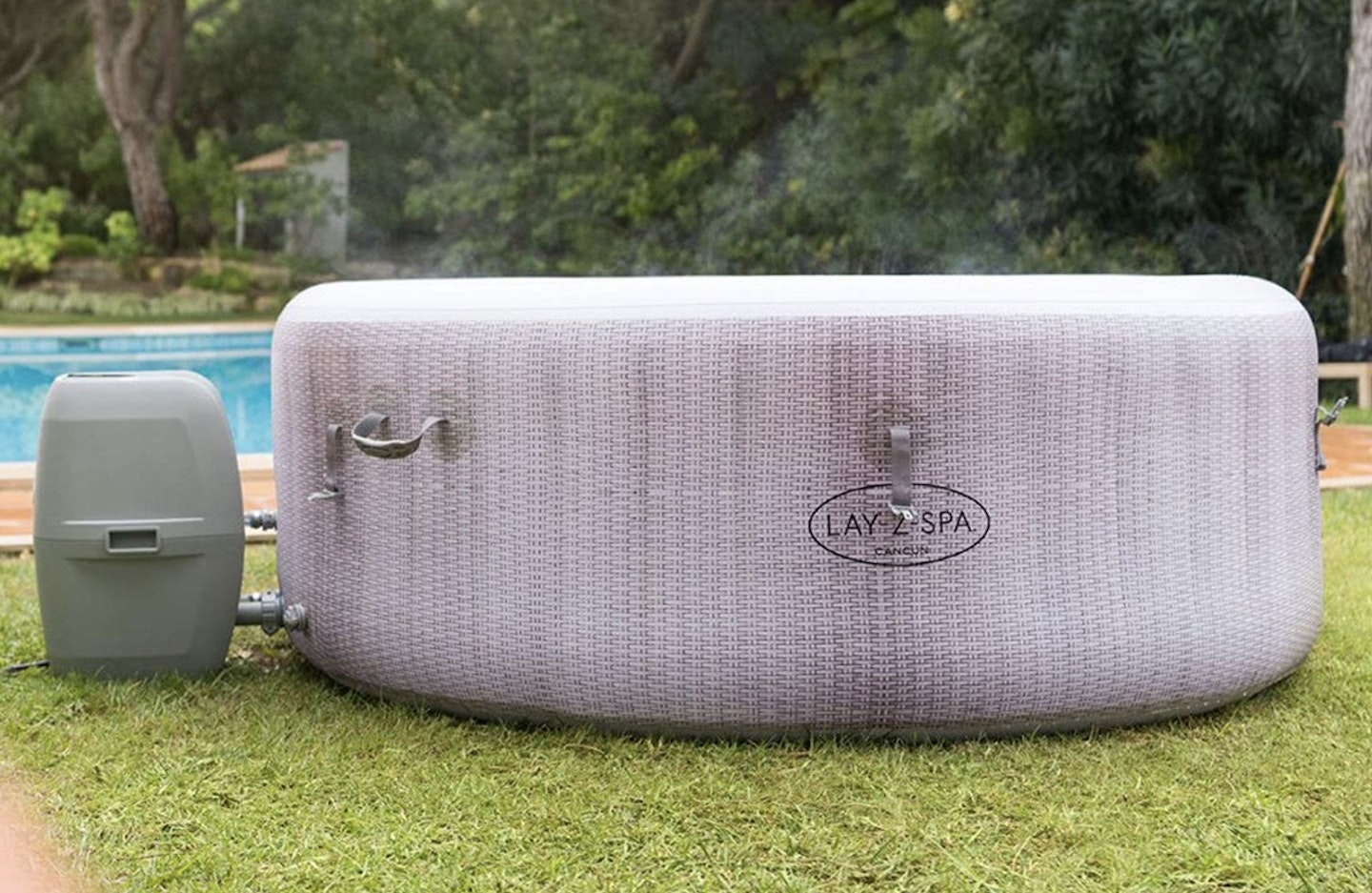 1 of 5
CREDIT: amazon
Lay-Z-Spa Cancun Hot Tub
With a stylish grey rattan design, Freeze Shield technology and a super-quick set-up, this Cancun hot tub is a best-seller. It has 120 AirJets and seats 2-4 people.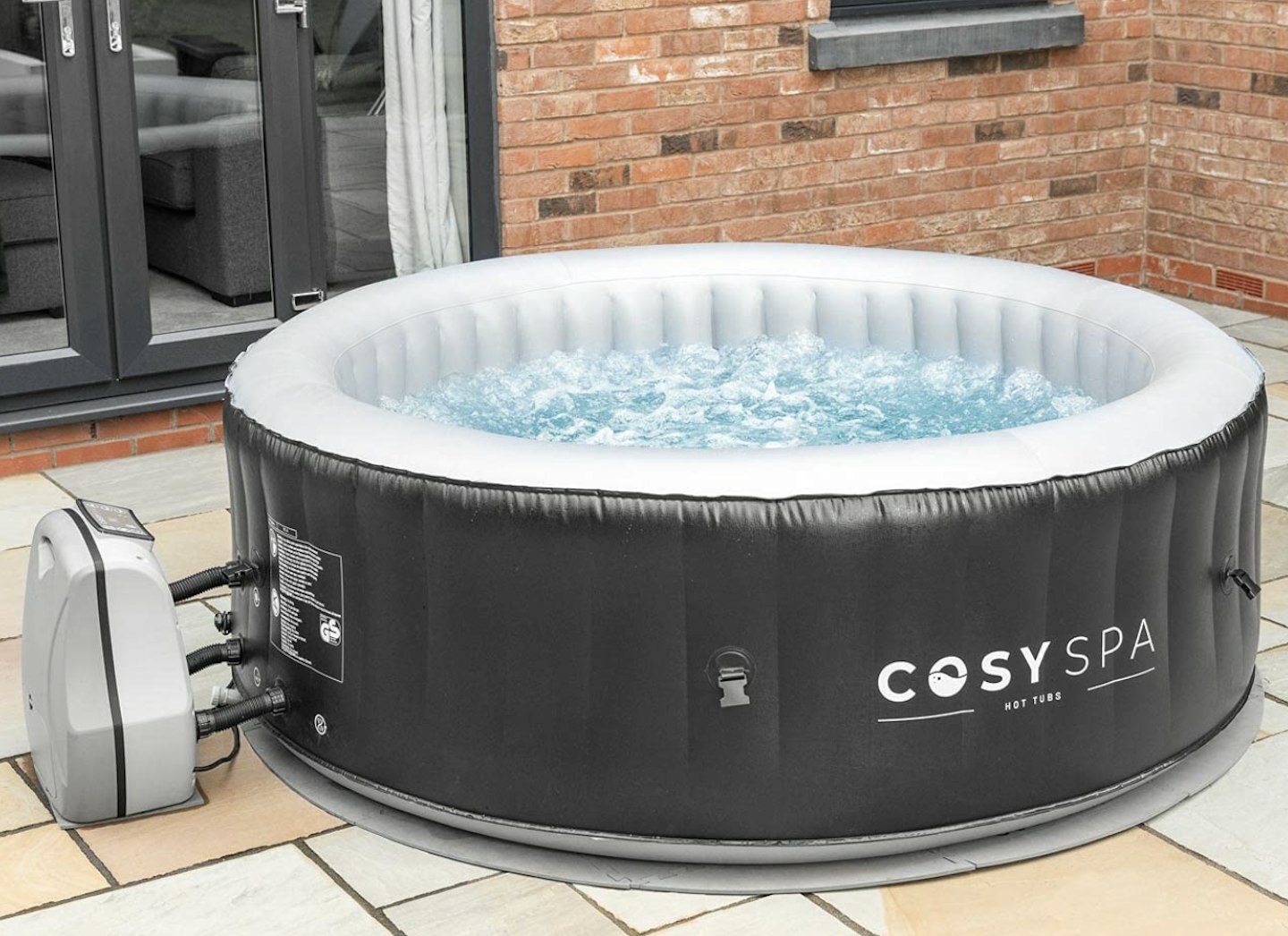 2 of 5
CREDIT: amazon
CosySpa Inflatable Hot Tub Spa
This CosySpa hot tub is available in two sizes, 2-4 or 4-6, so it's a great option for those with a big family or loads of mates. It can be used all year round and has a handy control panel for ease of use.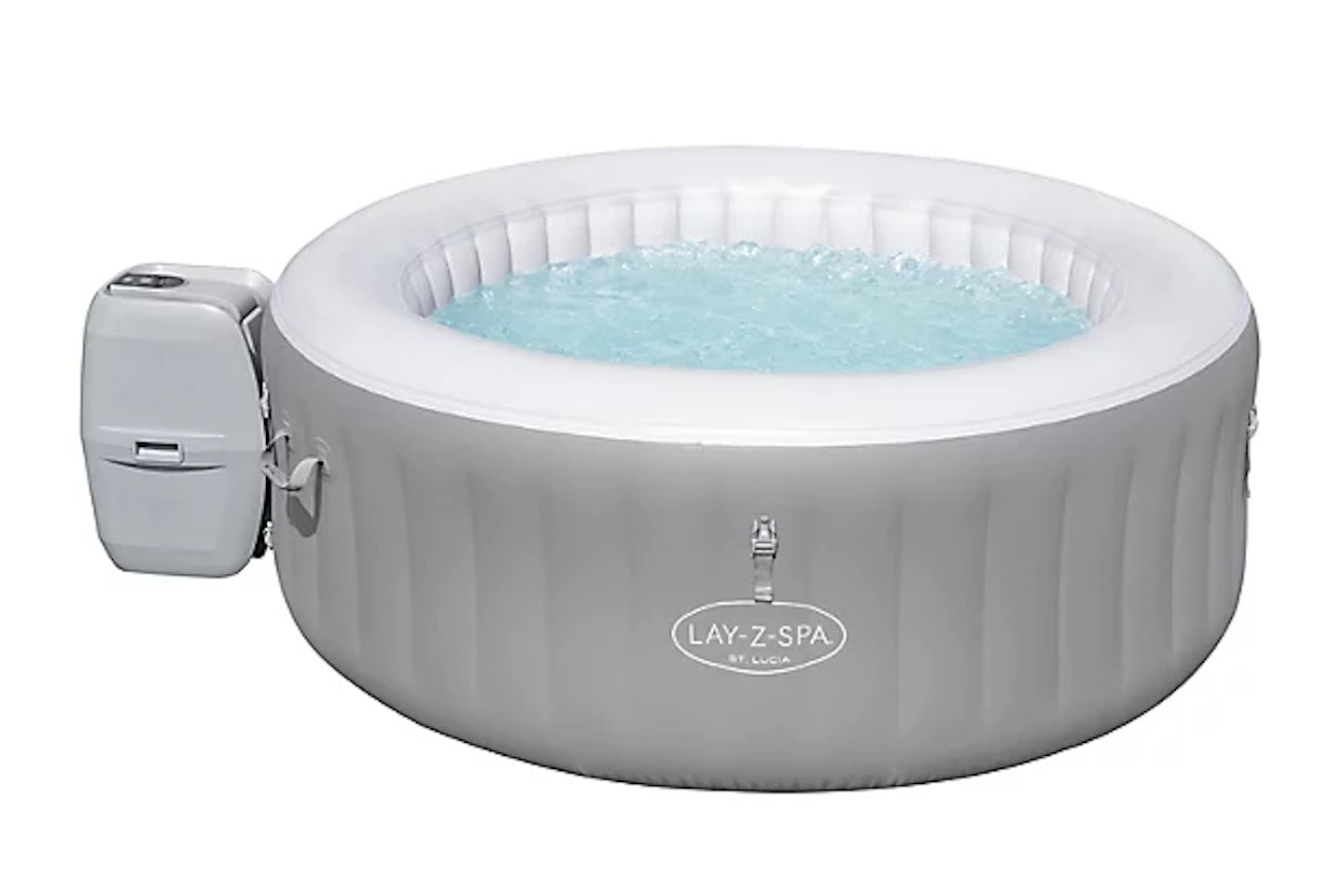 3 of 5
CREDIT: diy.com
Lay-Z-Spa St.Lucia 3 Person Spa
If you have a smaller garden or just want a hot tub for you and your partner, the Lay-Z-Spa St. Lucia accommodates up to three adults and is compact in size. It has 110 soothing AirJets, a rapid heating system, a power-saving timer and Freeze Shield technology so it can be enjoyed all year round.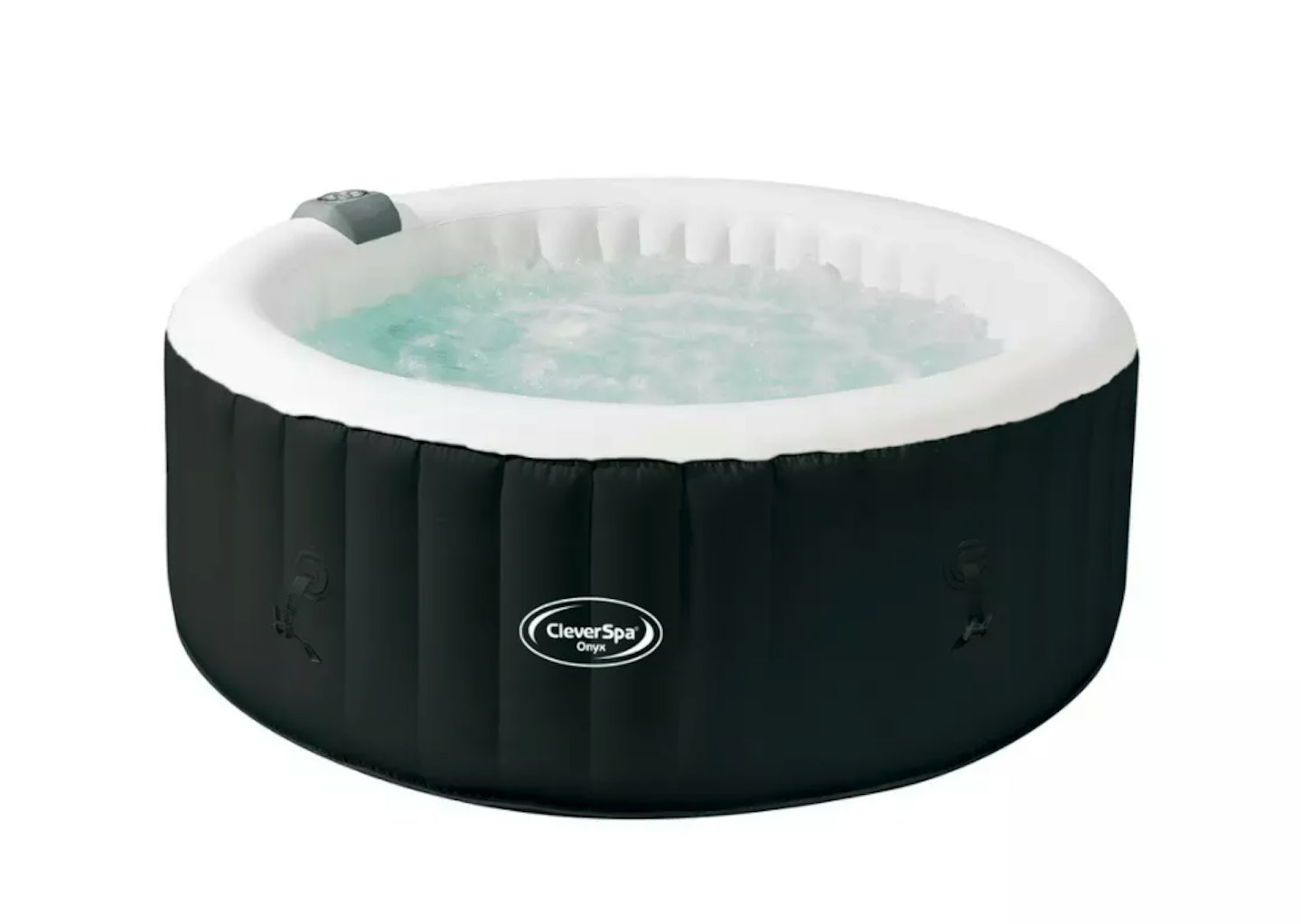 4 of 5
CREDIT: argos
CleverSpa Onyx 4 Person Hot Tub
Inflating in less than five minutes, the CleverSpa Onyx seats up to four people and features 110 relaxing air jets. Suitable for all-year-round use thanks to its 365FreezeGuard technology, it comes well-reviewed and for an excellent price.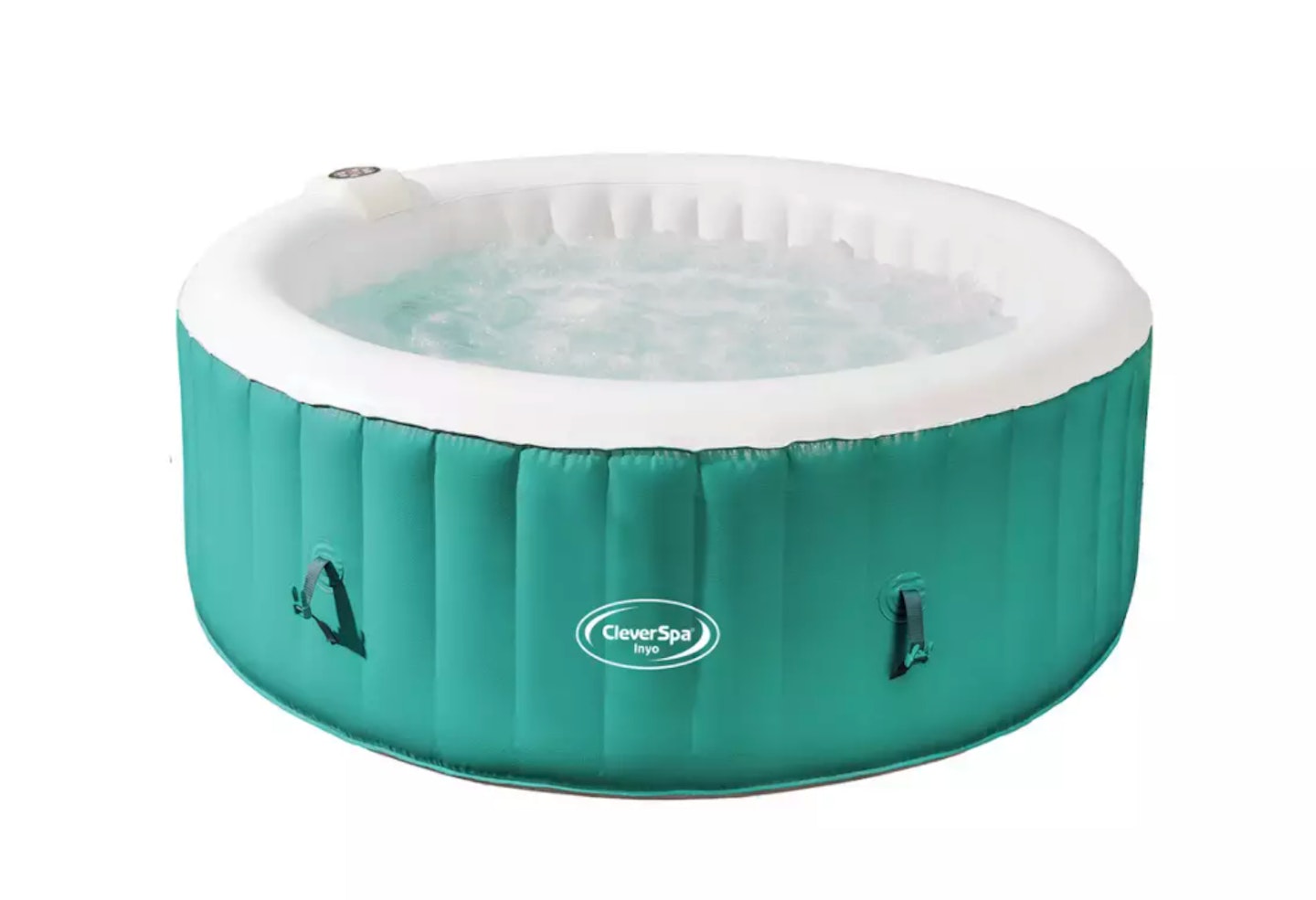 5 of 5
CREDIT: jd williams
CleverSpa Inyo 4 Person Hot Tub
If you prefer a bright and colourful design, this CleverSpa Inyo comes in teal and seats up to four people. Simple to set up and with 110 air jets, it also has 365 FreezeGuard technology for year-round use.