The year was 2005 and I was obsessed with UGG boots. Like many UK-based 15-year-olds at the time, this was largely due to Sienna Miller, whom I considered to be my fashion oracle. Sienna Miller wore a cropped cardigan, so I wore a cropped cardigan. Sienna Miller wore a coin belt, so I did too. Sienna Miller wore UGG boots so, well, you get the picture. And wear them she did, a lot. To walk her dog, to run away from paparazzi, to attend Glastonbury; Miller barely removed these shearling-lined boots from her feet. Now? Now, I too am barely wearing anything else.
Cut to 2023, and UGG has now accumulated over a billion mentions on TikTok - that's a lot. And this weekend, UGG season was officially declared open by EmRata, who was spotted out and about wearing its new Classic Dipper Boot. Halfway between a sock boot and a platform boot, it's sure to be a hit with next-gen fans as well as Millennials.
The Best Black Friday And Cyber Monday Deals On UGG Boots
Black Friday is here, so we interrupt our regularly scheduled content to bring you the best Black Friday UGG boot deals. Want to grab a bargain? These are the retailers that have the best Black Friday discounts right now or keep scrolling to continue reading our buyer's guide.
Shop the best UGG deals on: John Lewis | UGG | Very
20% off: UGG Class Mini Suede Flatform Ankle Boots, WAS £210 - NOW £175
20% off: UGG Classic Puff Ankle Boots, Black, WAS £148.80 - NOW £124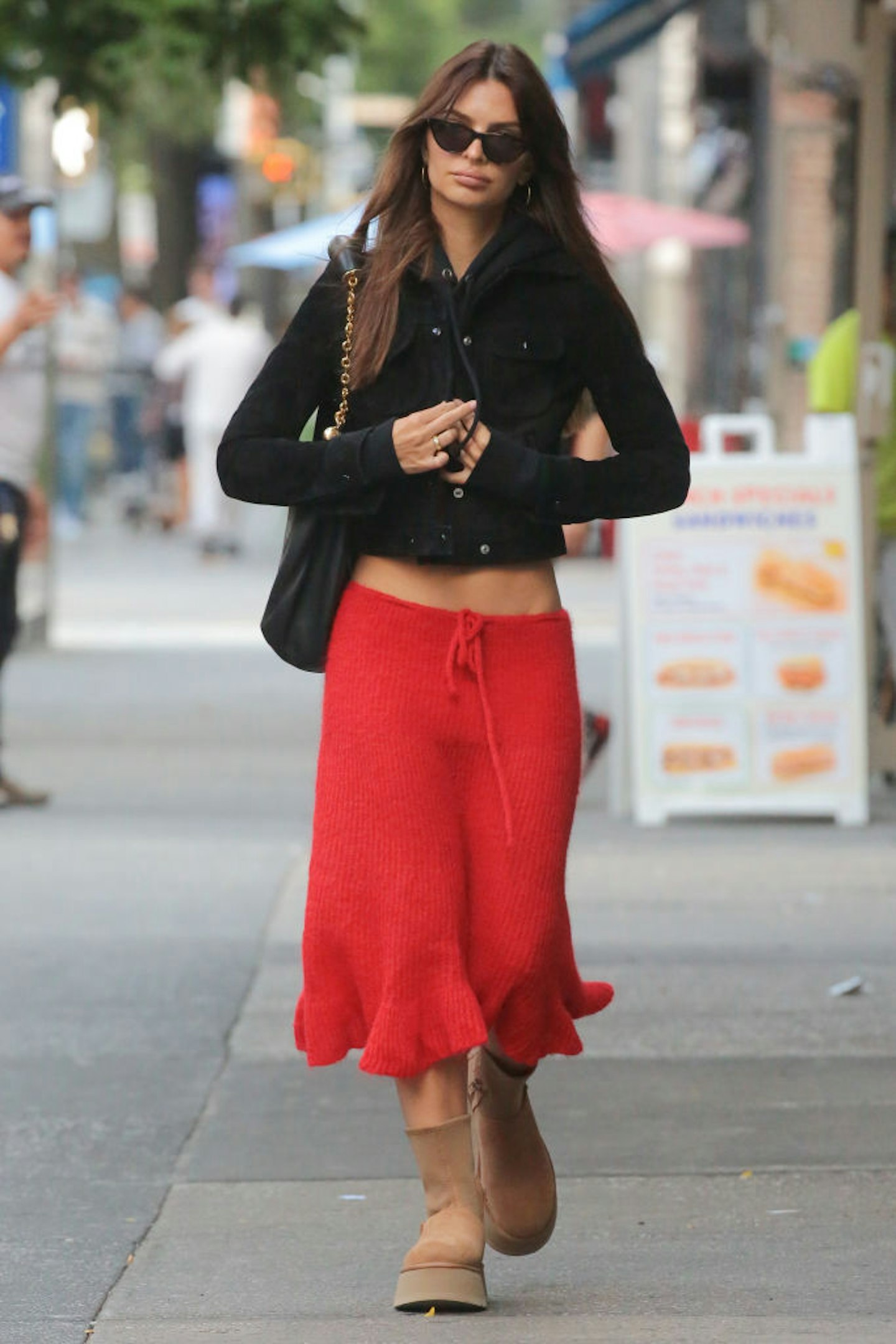 Of course, we've been witnessing the UGG renaissance for a while now. For years, it feels, articles have examined the enduring popularity of the boots, making endless references to Sienna Miller (sorry) and the other countless celebrities who wore them during the heady days of the mid-Noughties.
But thanks to a new generation of It girls wearing theirs out and about (Bella Hadid, Kaia Gerber, Kendall Jenner, Adut Akech, Emily Ratajkowski etc), as well as many viral TikTok videos concerning mini UGGs, these boots haven't just reappeared in our collective consciousness, they've once again emerged as an extremely coveted piece of fashion.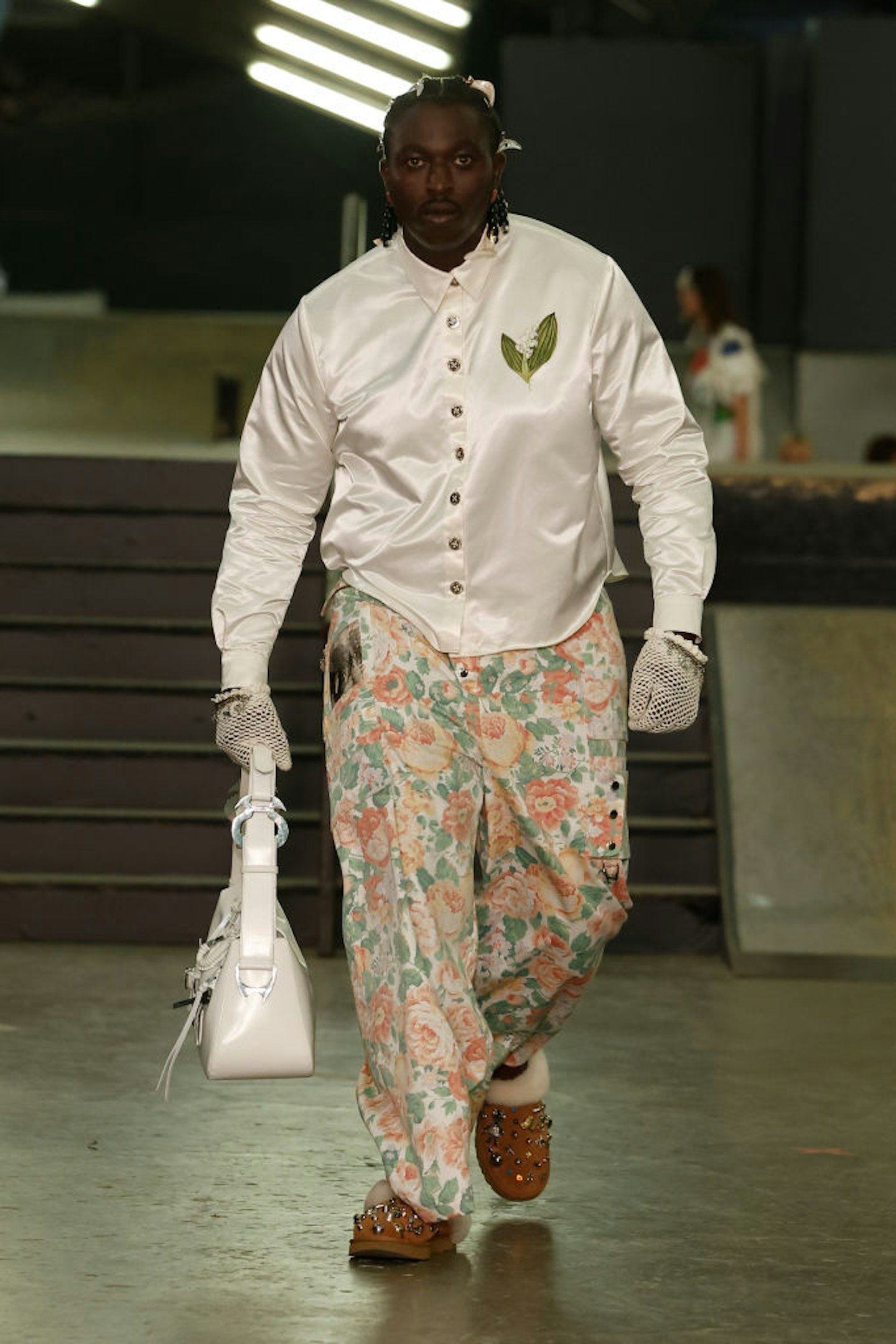 A string of past collaborations over the past years has meant the UGG boot was always on the fashion landscape. Remember those thigh-high sheepskin boots created in collaboration with Y/Project? Or the sell-out Telfar x UGG collaboration? Joining forces with these labels has meant the brand has re-emerged into the current zeitgeist without the hangover from the early 2000s - although, our current nostalgia obsession has been quite beneficial in the UGG renaissance. On this season's catwalks at London Fashion Week, UGGs made an appearance in two of the most memorable shows on the schedule: Chopova Lowena and Ashish.
Like many of the 'ugly' shoes which have experienced a surge in popularity over the past few years (Crocs, clogs, 'Dad' sandals and Birkenstocks, here's looking at you) much of the UGG's appeal lies in the unapologetic embrace of comfort and practicality over anything else. There's no staggering around in too-high heels or pausing on the pavement to apply blister plasters - this footwear is your friend, in every sense.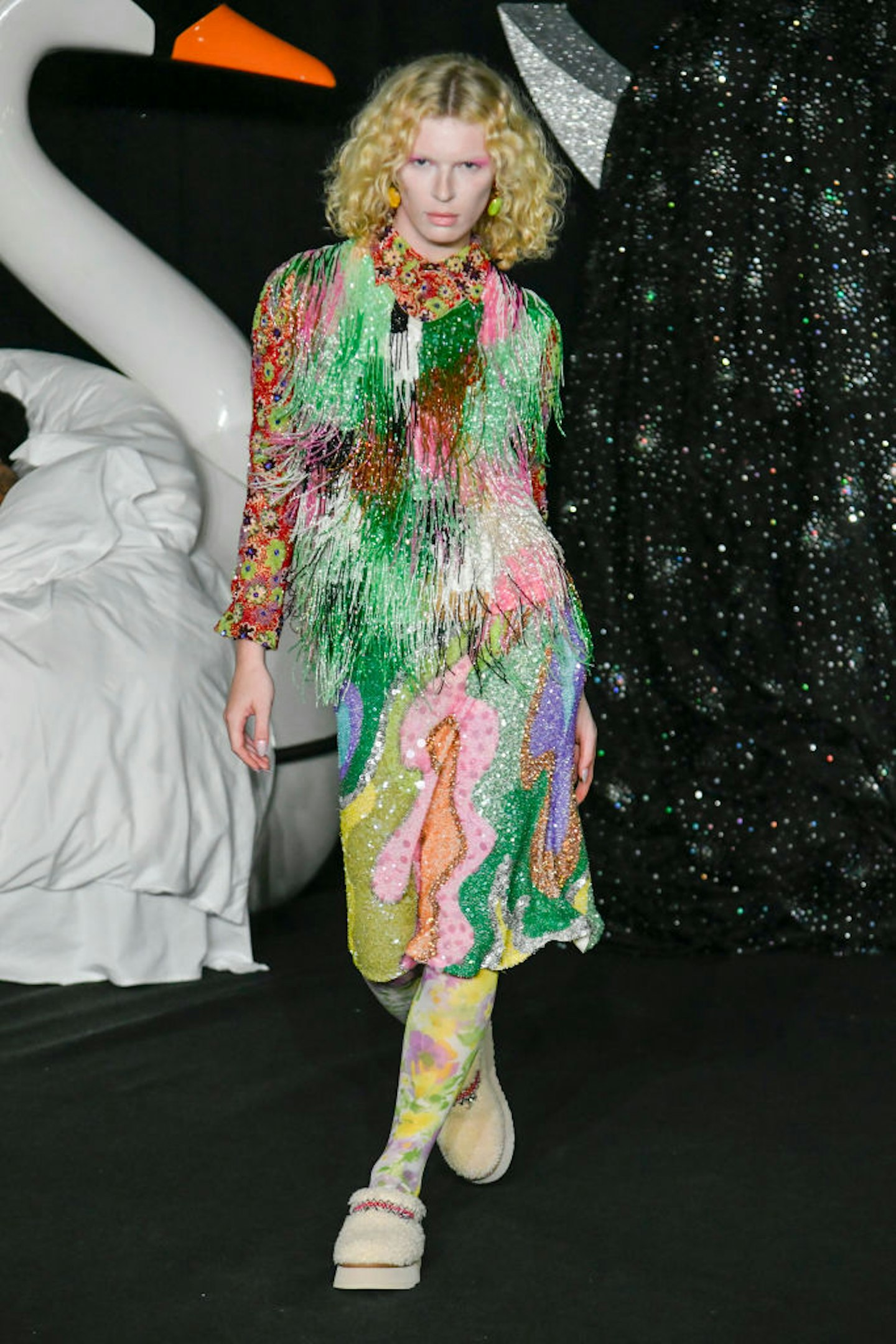 Certainly not I, anyway, who have been pairing my midi dresses with mini UGGs for days now. I wear them in the house with a million layers to avoid turning on my heating and I've been wearing them in the street with everything but a cropped cardigan (surprisingly not a trend I've carried over from 2005).
Will UGG's reign continue throughout 2024 and beyond? You bet it will.
Hannah Banks-Walker is the Head of Fashion Commerce for Grazia, where she waxes lyrical about midi dresses and tries not to collect any more red lipsticks.