Our Gossip Girl addiction was threefold: there was the dating drama, there was perseverance to finally find out who the heck Gossip Girl was (but seriously - Dan Humphreys?), and then there were the outfits. Oh - the outfits. Blair Waldorf's schemes would have been nothing without the perfectly preppy looks she carried them off in, and as for Serena Van Der Woodsen? She ruled the school in micro skirts and maxi heels. Then there was Little J, who taught us that you can, quite seamlessly, transition from a goodie two-shoes prepster to full-on emo in the space of a few seasons.
And with fresh buzz about the new reboot, which is set to drop on July 8 and looks like it has some fashion with a capital F (cue the return of varsity style), what better way to celebrate than looking back at the wardrobes of the Upper East Siders? We've decoded the fashion formulas that kept the original show together (even after the storylines spun somewhat out of control) and can't wait to see what the new gang comes up with (oversized school shirts and knee-high boots if the trailer is anything to go by).
1. The Body-Con Trophy Dress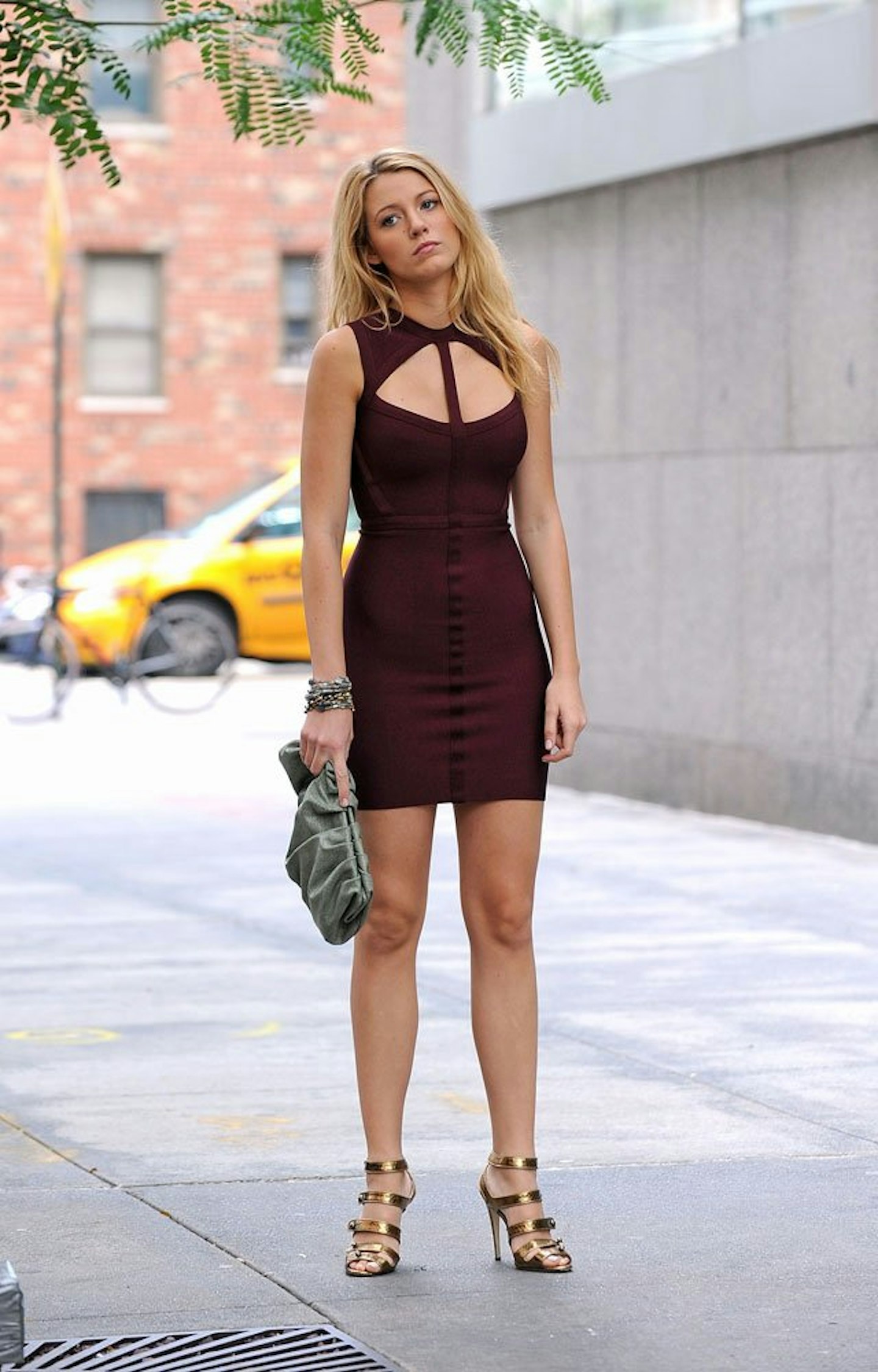 If the late '00s had a sartorial status symbol, it was the Herve Leger bandage dress – and as the show's designated 'party girl,' Serena Van Der Woodsen had a closet full of them, differentiated by their geometric colour-block patterns and impossible-to-tan cut-outs. Inspired, you fudged the pronunciation of 'Herve' and blew your weekly earnings on a lookalike from French Connection.
2. The Preppy Headbands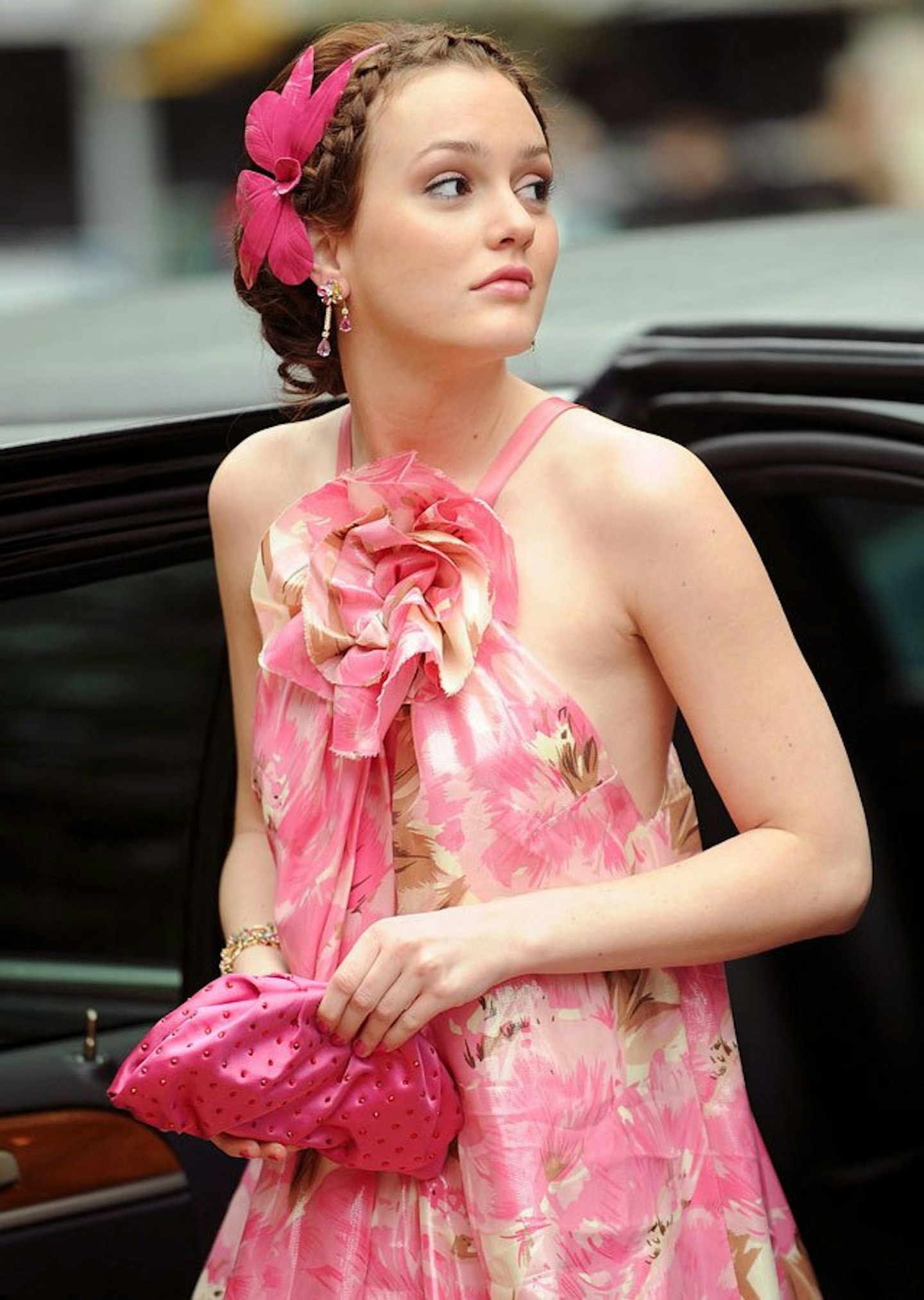 Whether they were velvet, ribboned or painstakingly embellished, headbands (along with passive aggression and imperious side eye) were established as Blair's 'thing' back in those first glorious episodes of season one. If your friends haven't tried to blackmail you with photographic evidence of the time you tied an industrial sized bow around your head in homage to Waldorf, are they even your friends?
3. All The Coloured Tights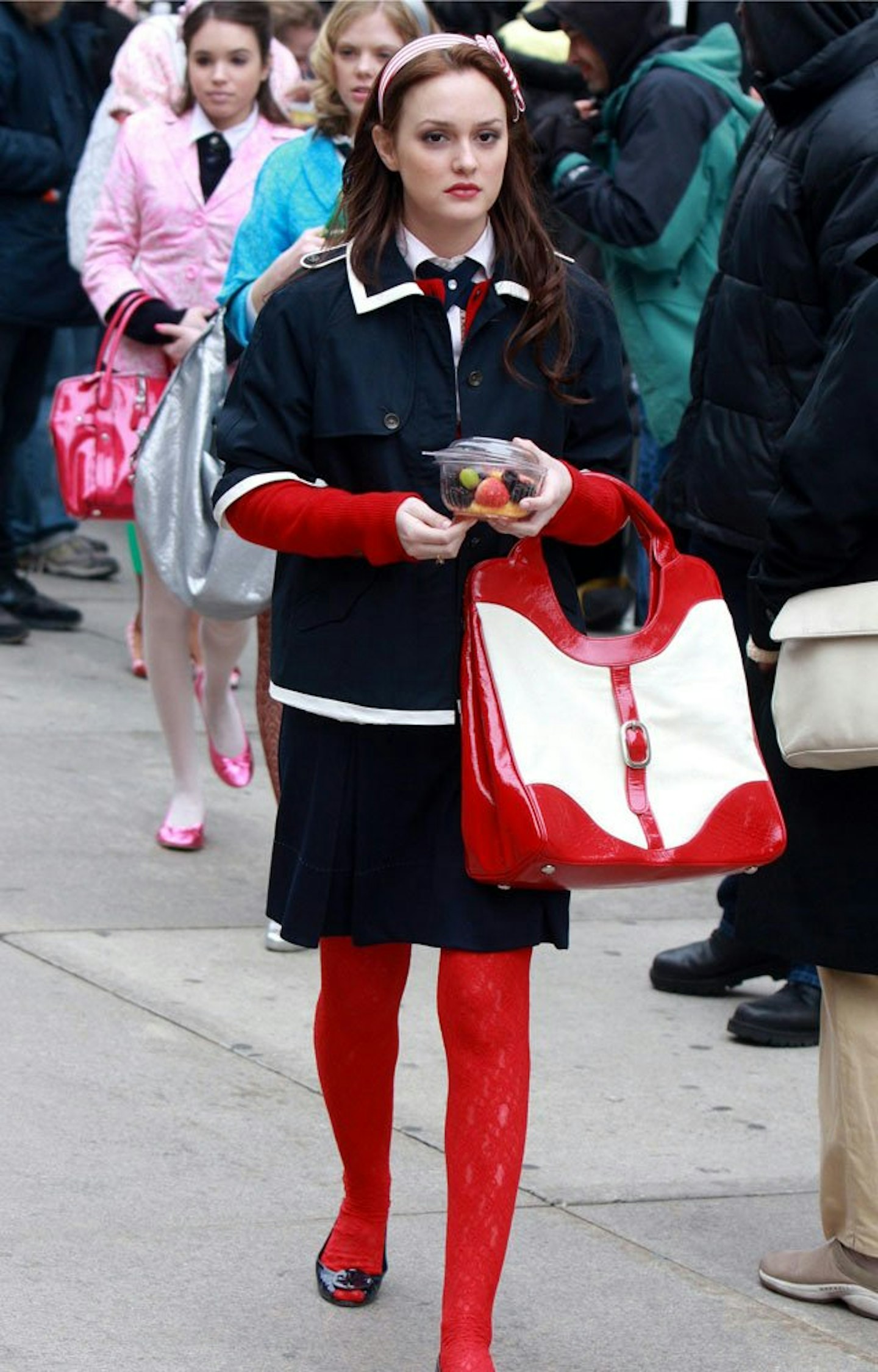 The early seasons of Gossip Girl featured more guest appearances from colourful pairs of tights than The Saturdays' debut album campaign did. Lessons learned: trust fund kids don't care about ladders, and black opaques are for the Jenny Humphreys of the world.
4. Blair's Pseudo-Hepburn Style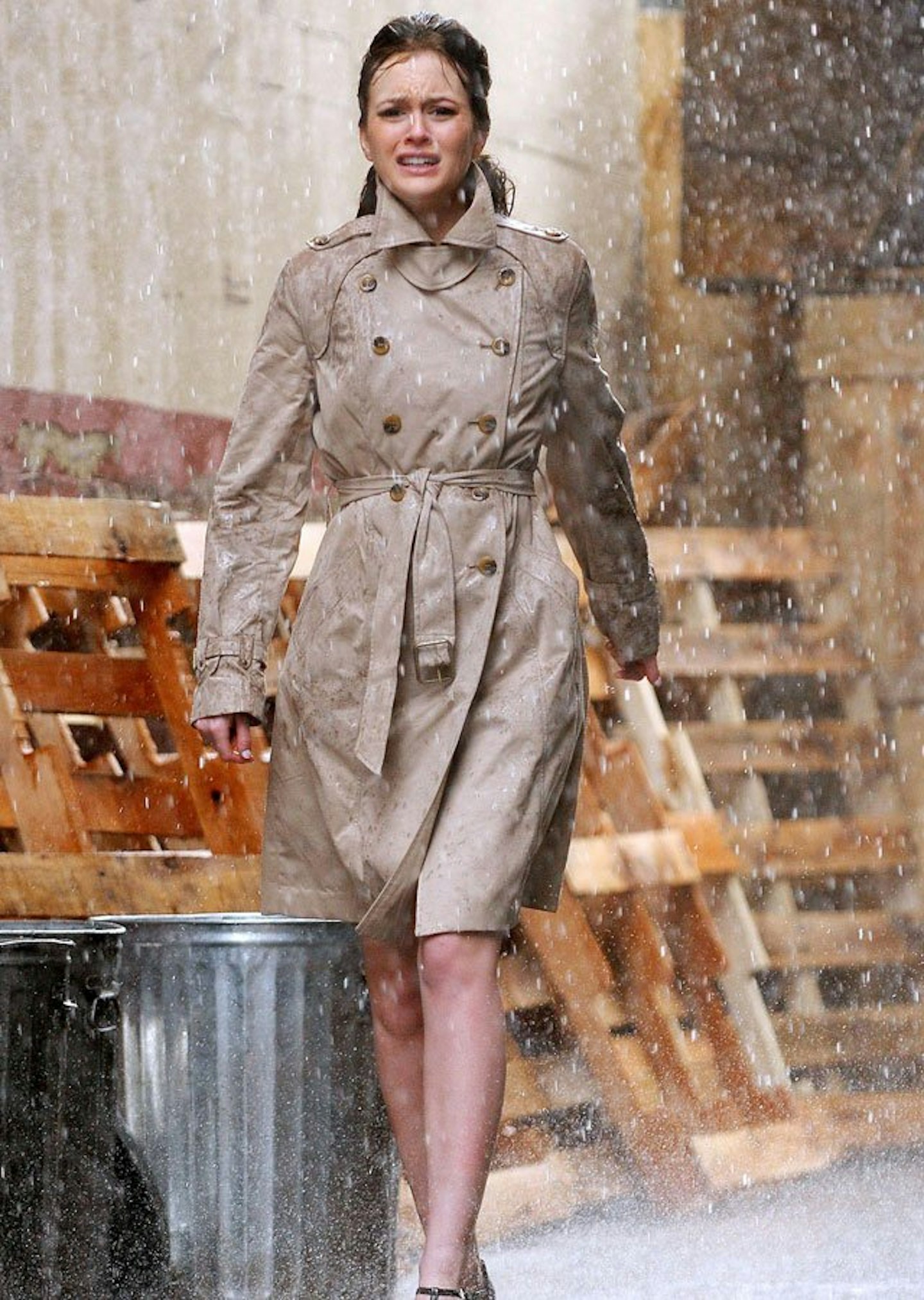 There was always one room in your halls of residence that had not one but two stills from Breakfast at Tiffany's tacked on the wall, in order to best present oneself as a Very Sophisticated Person. Blair's Hepburn homage was nowhere near as basic, channeled instead through a wardrobe of coloured shifts and Sixties-style swing coats.
5. The Not-School-Appropriate School Uniforms
Such was the appeal of Gossip Girl and the talent of costume designer Eric Daman that even the school uniforms could induce outfit envy – probably because they were anything but uniform. Each episode saw the Constance gang dressed in a different melange of classic New York labels like Marc by Marc Jacobs, DVF and Tory Burch. Blame them for your enduring obsession with blue and green plaid.
6. Serena's Maxi Dress Collection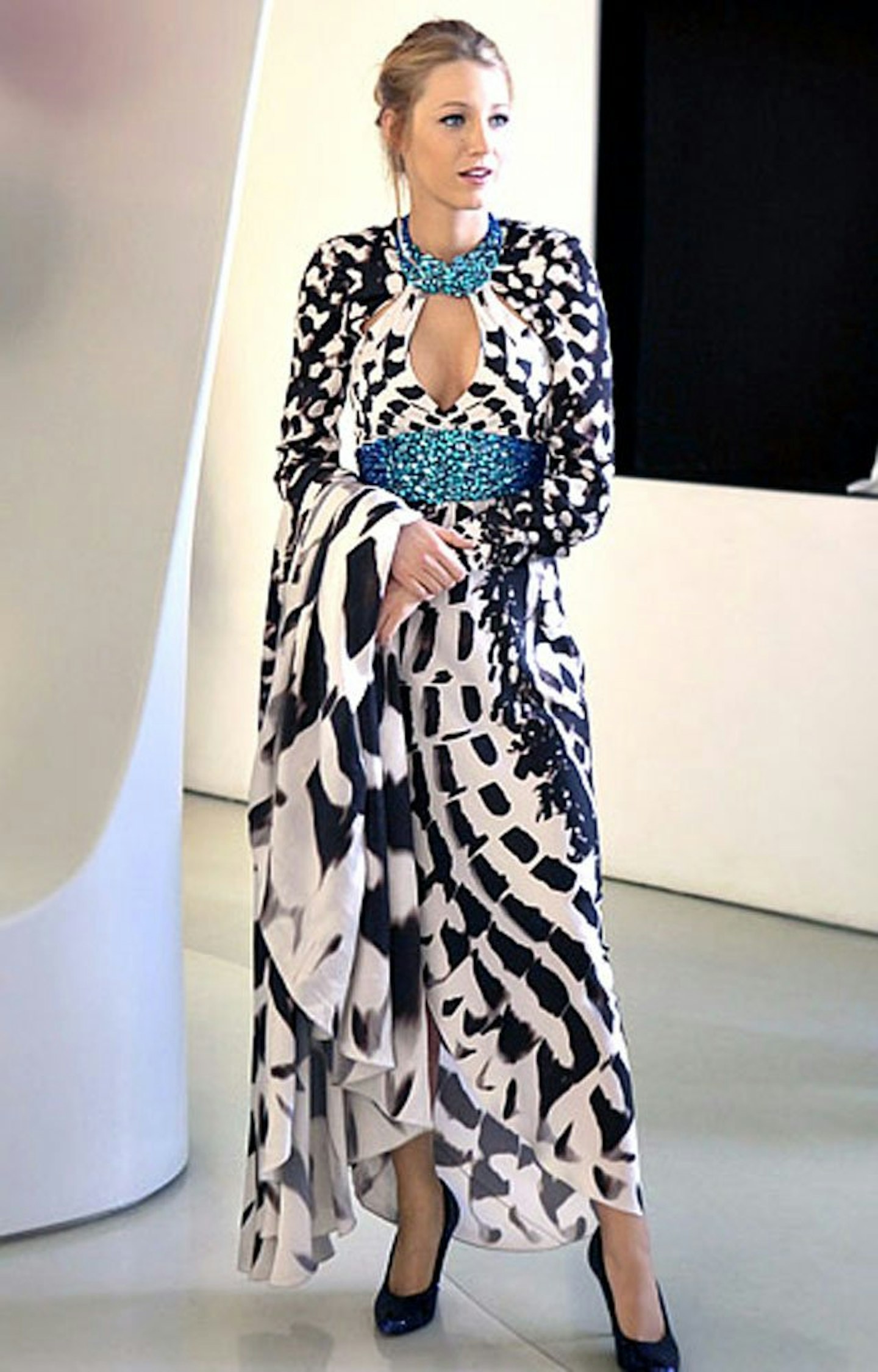 Shout out to Serena's mid-series boho phase, when the Upper East Side's golden girl exclusively wore breezy print maxi dresses while gazing pensively into the middle distance. If GG were staged in the here and now, S would 100% be a Reformation girl.
7. Jenny's High Fashion Goth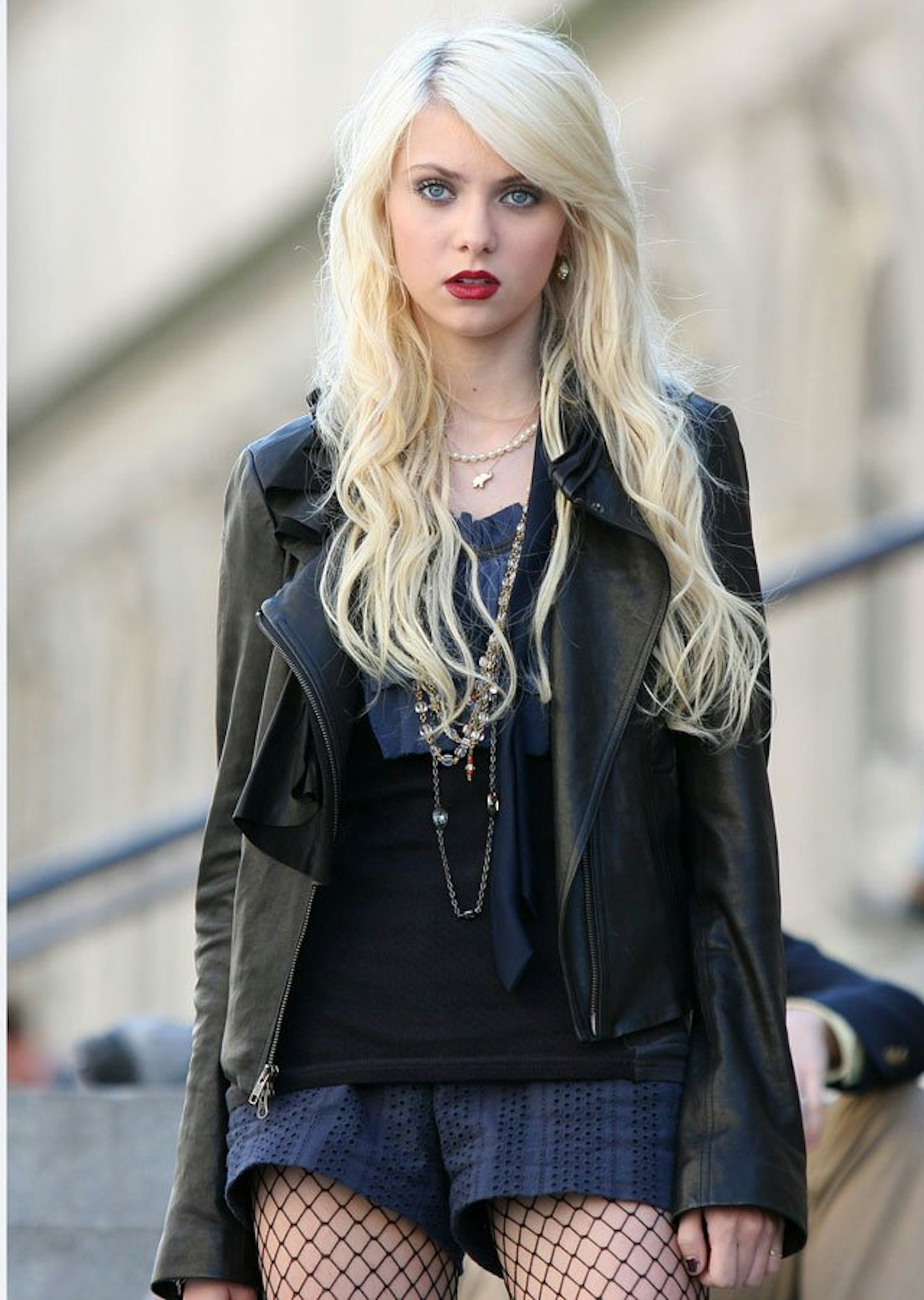 Black sunglasses, black biker, black lipstick and fishnets: welcome to Little J's 'alternative' wardrobe or, as we prefer to call it, Taylor Swift's 'reputation' Pinterest board. From these outfits, we were meant to believe that not only was Jenny really, really misunderstood but that she actually had career prospects as a fashion designer. PunkyFish was calling, and it wanted its look back.
Blair Waldorf's Fashion
Blair Waldorf's Fashion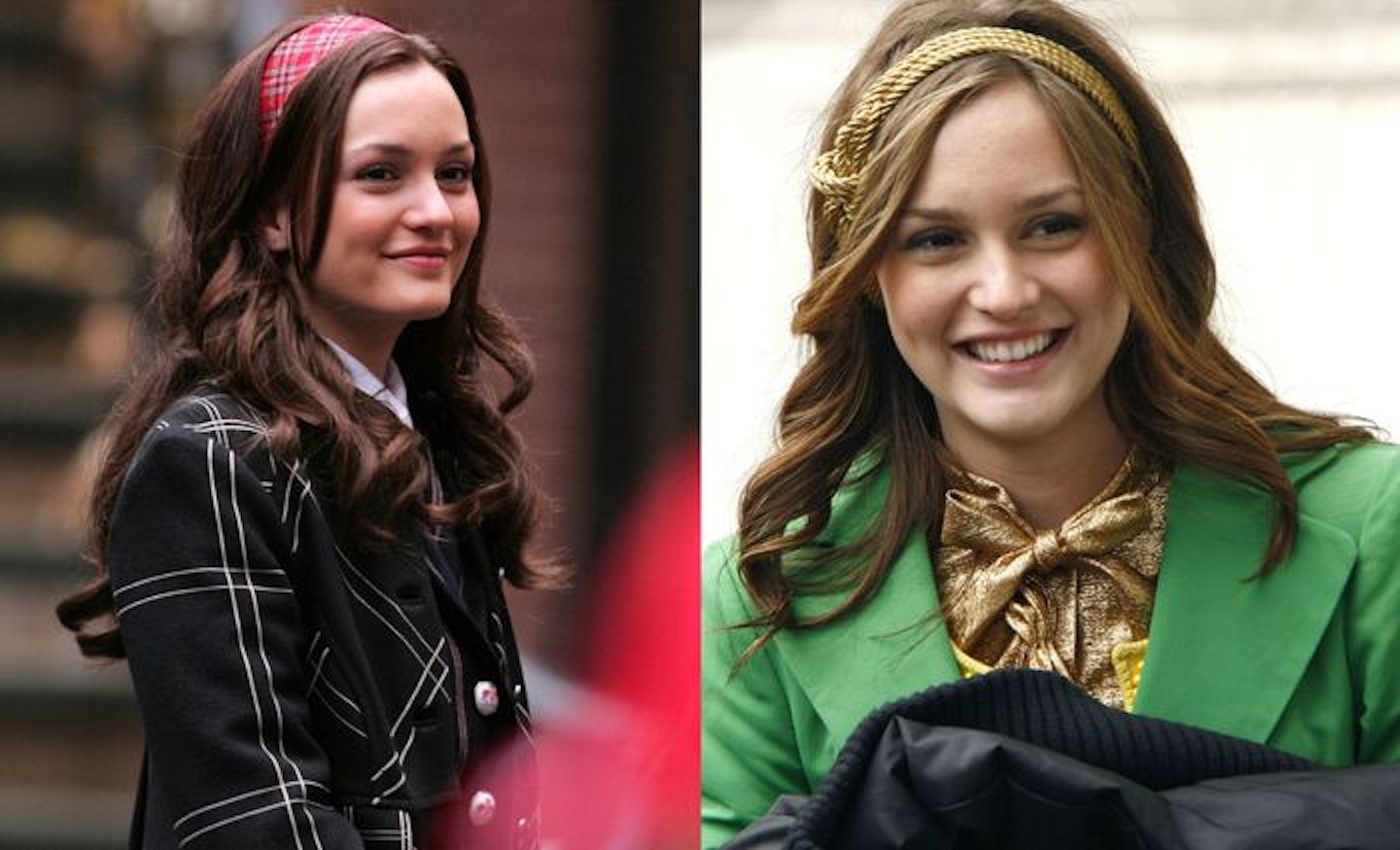 1 of 3
The Headband
Blair single-handedly made the headband happen. We thought they were off limits post-primary school, but then we saw Queen B command her troops from the steps of the Constance rocking a headband and we re-evaluated everything. If you watched Gossip Girl as a teen, you definitely wanted to copy this look.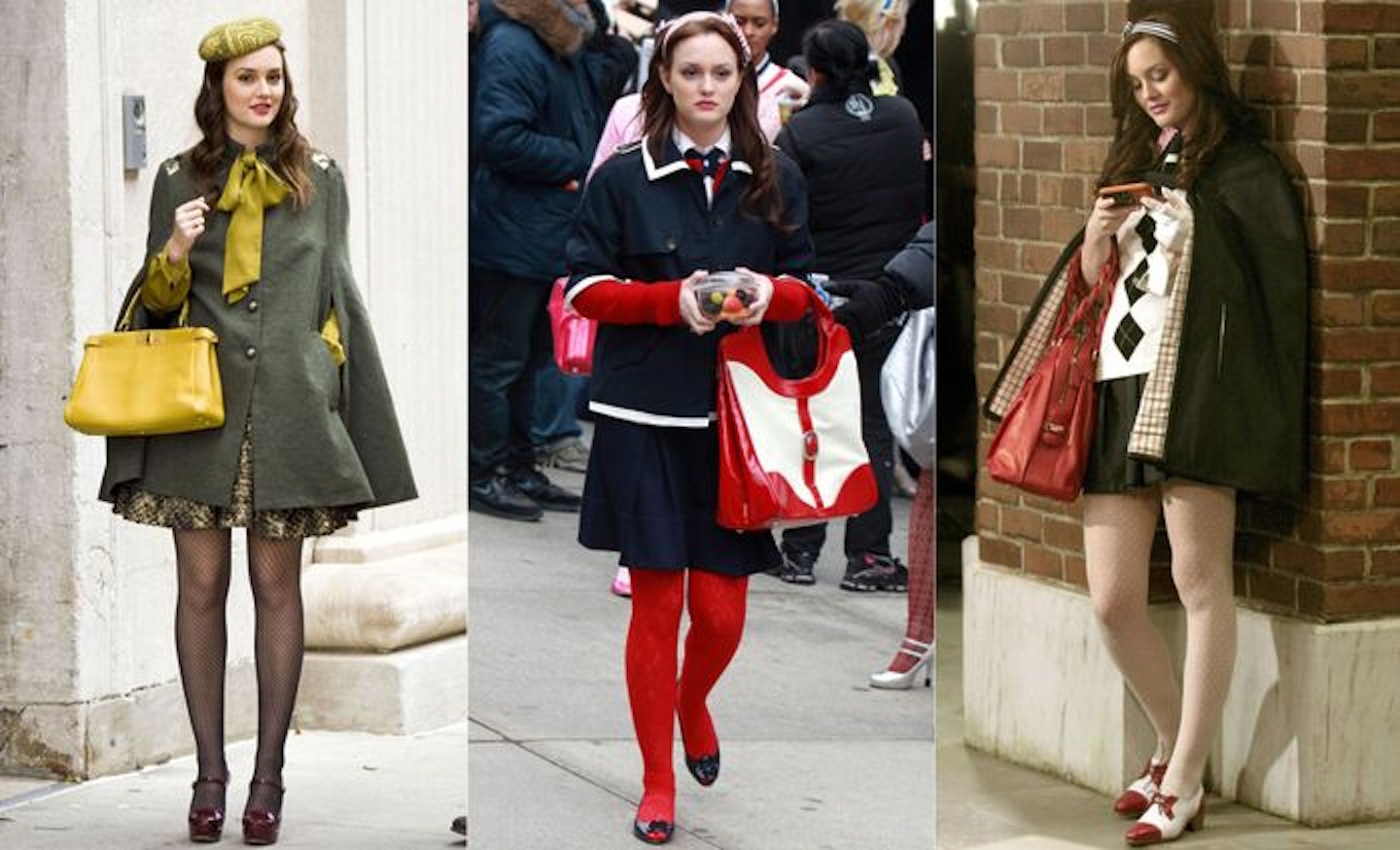 2 of 3
The Jazz Hosiery
Hosiery was a wardrobe staple in Blair's world. Her love for tights knew no bounds, and she nailed the preppy look again and again.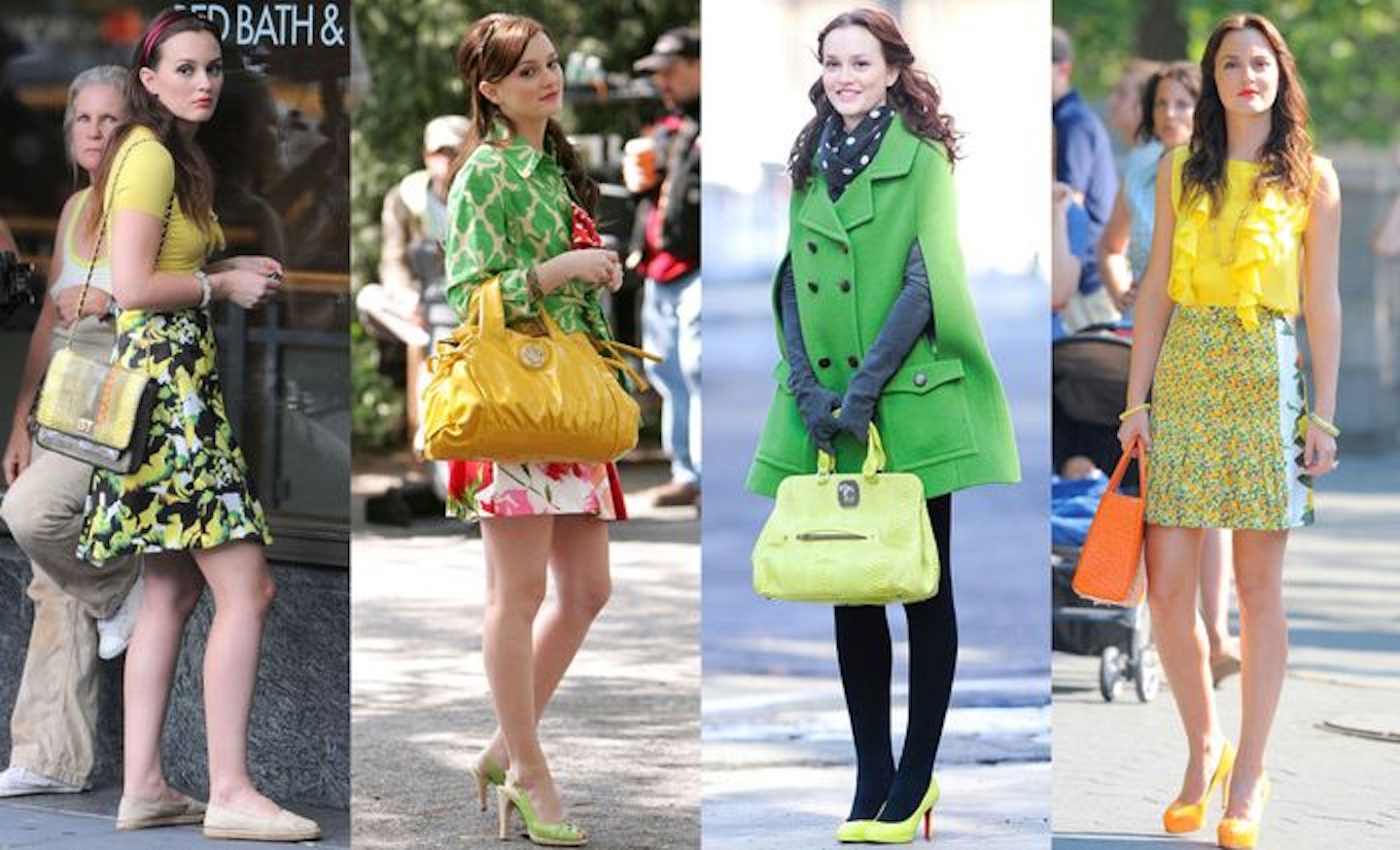 3 of 3
The Citrus Shades
Blair couldn't get enough of lime, lemon and orange. Who know zesty shades so could look so good?
Serena Van Der Woodsen's Fashion
Serena Van Der Woodsen's Fashion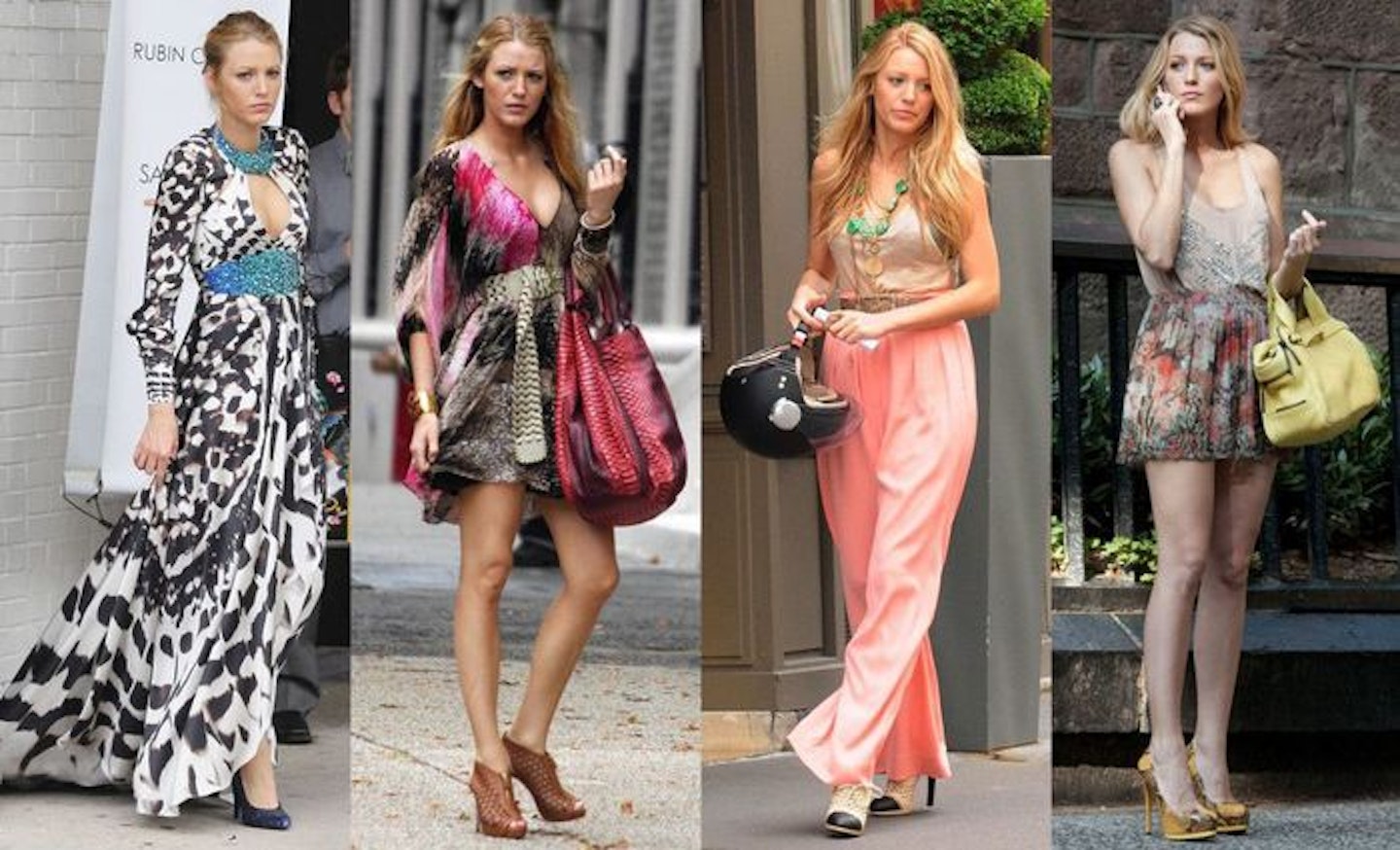 1 of 2
Boho-chic
Short skirts and great shoes were Serena's thing, but remember when she went all high-end boho à la Rachel Zoe? Wide-leg trousers, knee-high suede boots and over-embellished tops dominated her wardrobe and she had us wanting to follow suit.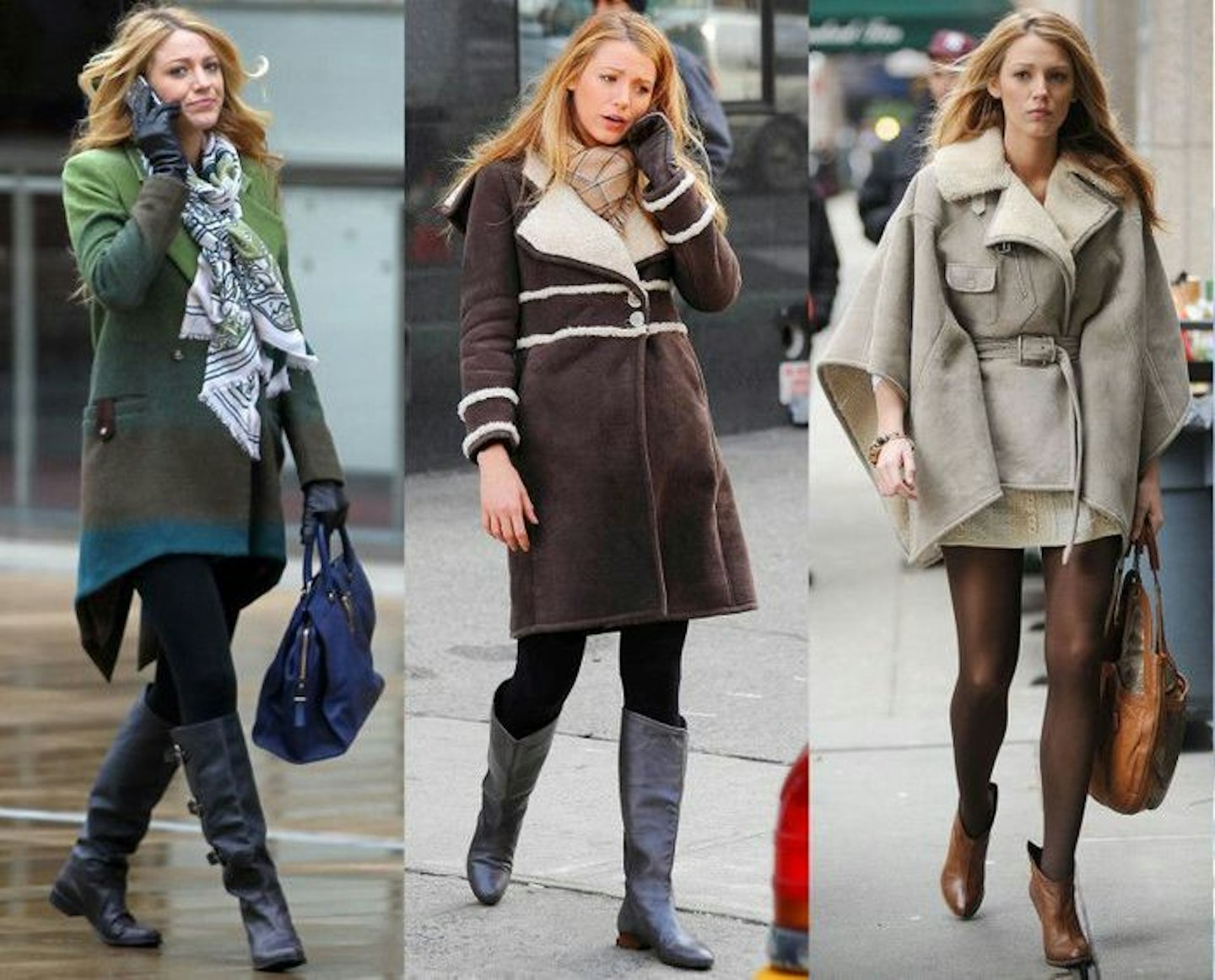 2 of 2
The Coats
All those clandestine meetings would never have been the same if Serena hadn't swept in wearing an array of very fabulous coats.
Little J's Fashion Transformation
Little J's Fashion Transformation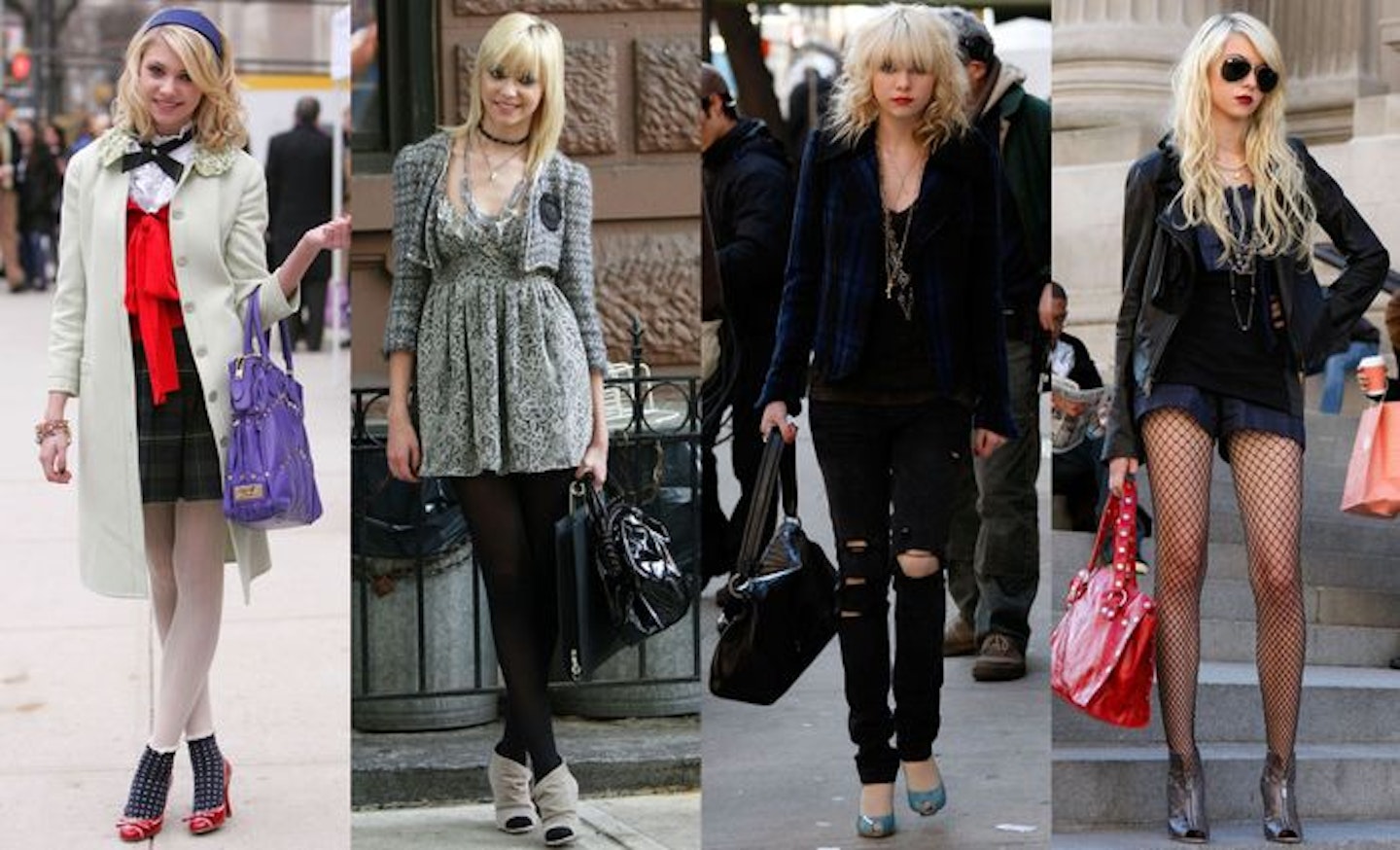 1 of 1
Sweet to Fishnets
Jenny Humphreys started out as the sweet, Brookyln-dwelling outsider and sister of 'Lonely Boy' Dan Humphreys in series one, until she paved her way in the world of fashion after a stopover as Blair's mum's intern at Eleanor Waldorf and graduated to become Waldorf Jr's successor and the ultimate schemestress. Eventually Taylor Momsen quit the series, oh, sorry - Jenny moved to Hudson to live with her mum. But in the meantime she underwent a seriously dramatic goth-over. Her music career with the Pretty Reckless spilled over style-wise into the series and fishnets, leathers and very smokey eye makeup became her go-to.
Upper East Side's Love For Plaid
Upper East Side's Love For Plaid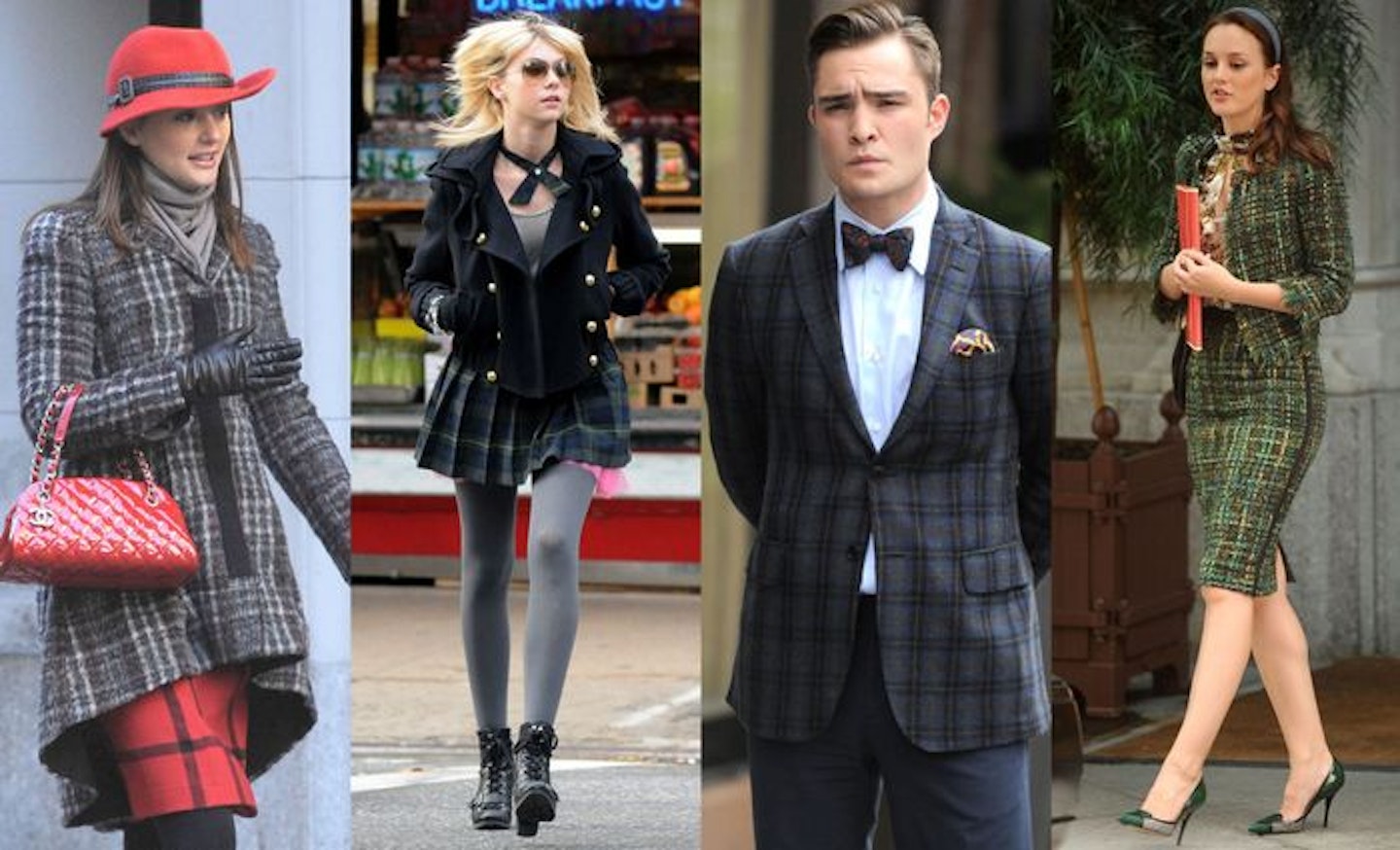 1 of 1
Blair, Jenny, Chuck, and Blair
Nothing says Upper East Side prepster like plaid, so it's no surprise the cast's persuasion for checks long outlived their school days at St Jude's and St Constance Billard.
The Designer Gowns
Gossip Girl Designer Gowns
1 of 1
Designer Gowns
As much as we loved the OTT plotlines that played out at school balls and Lily Bass's parties, it was very easy to get distracted by the designer dresses. Our favourites include Serena's plunging Ralph Lauren gown from her mum's wedding, and the Zuhair Murad lace number she wore to the opera. Blair's best dresses were more of the frou frou persuasion - her Vera Wang wedding dress was the stuff of dreams.
READ MORE: Gossip Girl Cast: Where Are They Now?
READ MORE: 45 Things You Didn't Know About Gossip Girl
READ MORE: Blake Lively Hints At Gossip Girl Revival
READ MORE: Which Actress Nearly Played Jenny In Gossip Girl?