To engage in some 21st century parlance, Pretty Woman is 'problematic'. The 1990 film in which – spoiler alert! – Julia Roberts' sex worker Vivian falls in love with minted client Edward – played by Richard Gere – means that today it, like so many rom coms, is best filed under: guilty pleasure.
Still, one thing about Pretty Woman which definitely has aged well is Roberts' wardrobe. In fact, we'd say that to ignore the film's costumers would be a big mistake. Huge.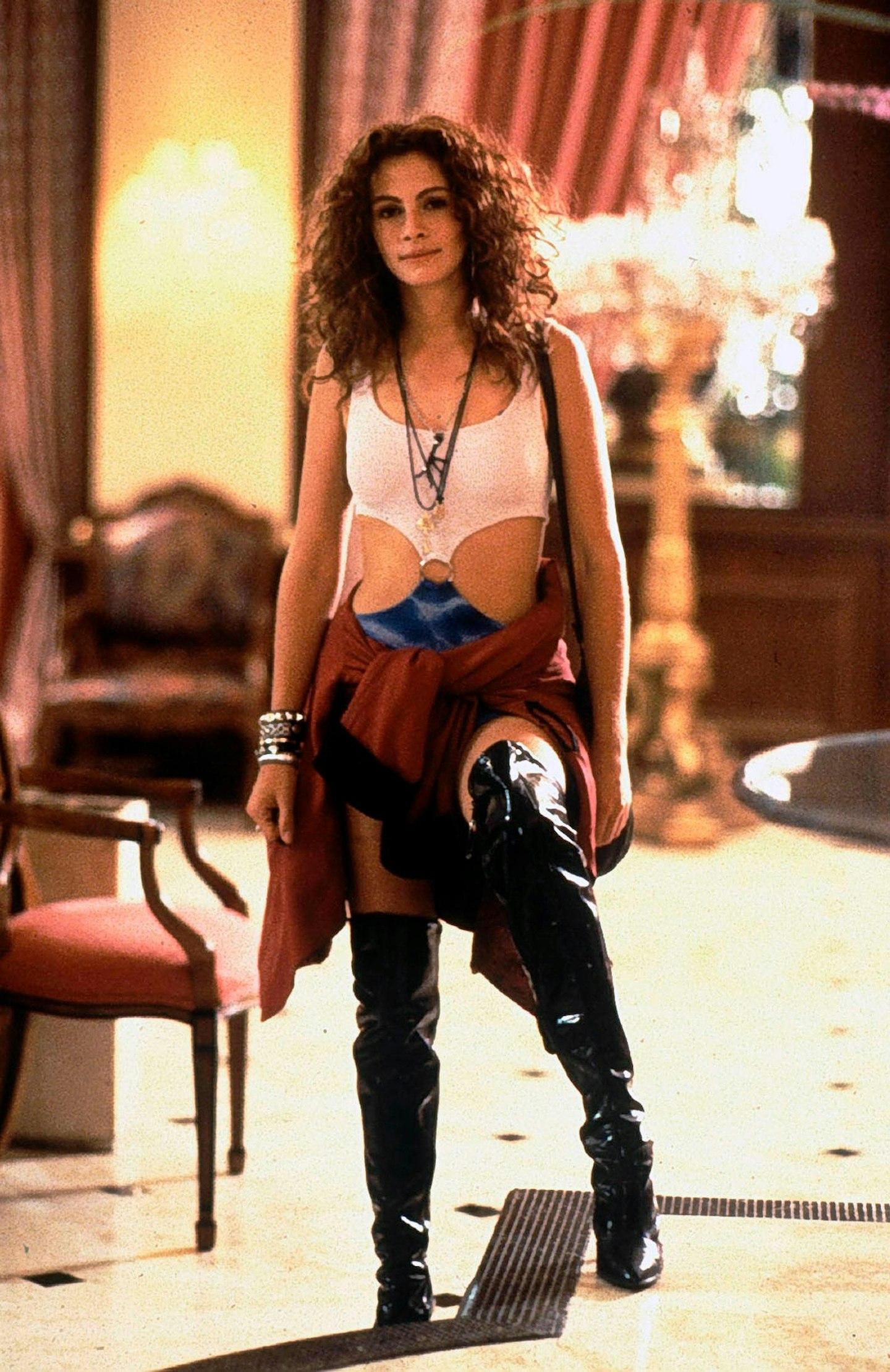 Vivian's style is spot-on for summer 2023. Let's consider what's probably the film's most iconic lewk: the tie-dye mini dress. The original design was by Hunza, relaunched as Hunza G in 2014 under the creative direction of Georgiana Huddart. It's the swimwear label that can currently be seen hogging your Insta feed right now, as seen on the likes of Kim Kardashian, Hailey Bieber, Rosie Huntington-Whiteley and Chrissy Teigen (side note, that signature crinkle-stretch fabric is a lifesaver for those with bigger boobs who might normally struggle to find swimwear).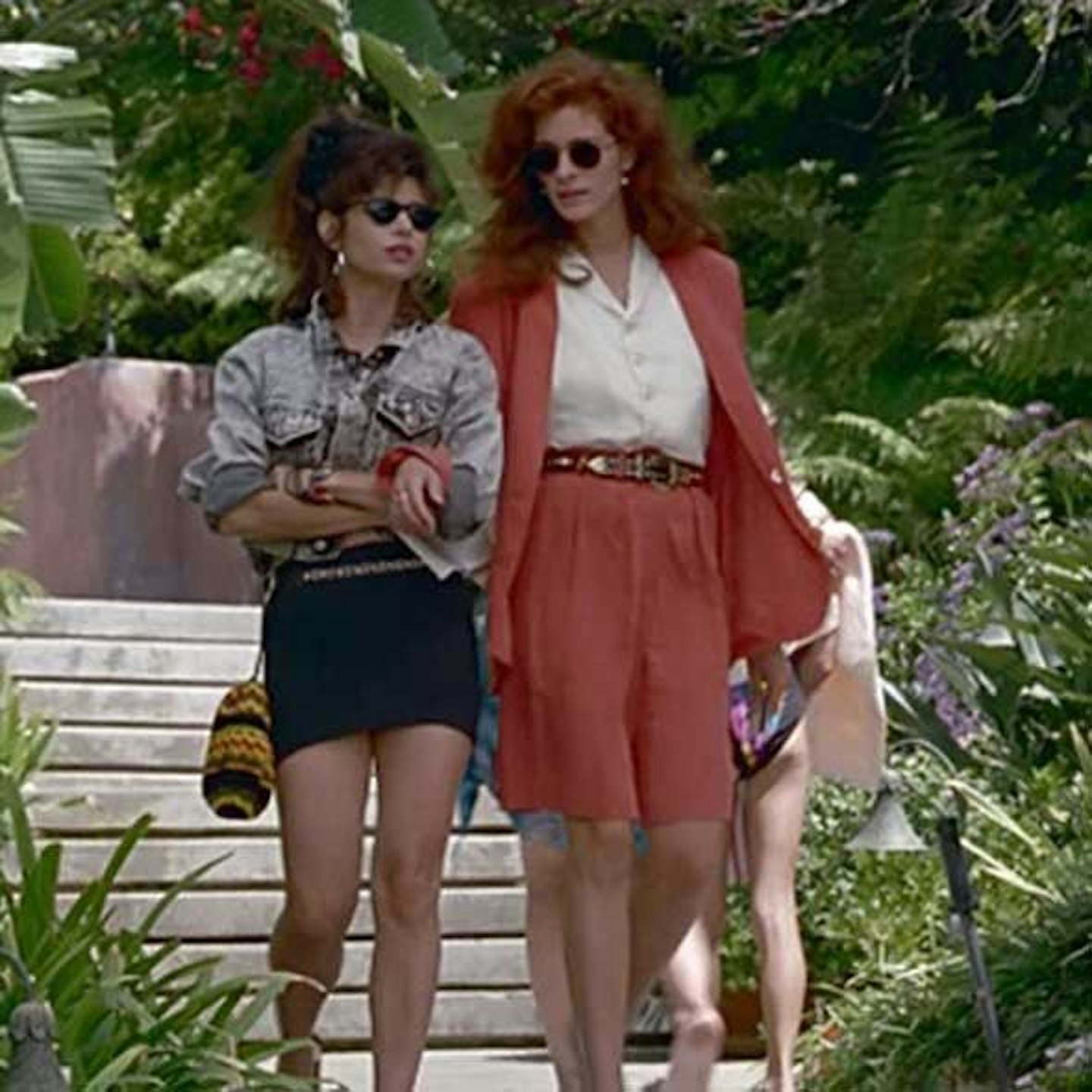 Bodycon mini dresses not your thing? The film's off-duty style is also worth a relook. A black blazer, white tee and high-waisted true blue denim is the kind of cool off-duty get-up we can imagine the more minimally-minded Insta It-girls going crazy for. Add a scrunchie à la Vivian to go all-in. As seen on Meghan Markle, the shorts suit is also gaining momentum this season. Look to the film's terracotta version for a masterclass in how to wear (it's all about proportions, opt for a long-line blazer and loose-fit Bermuda shorts that hit just above the knee).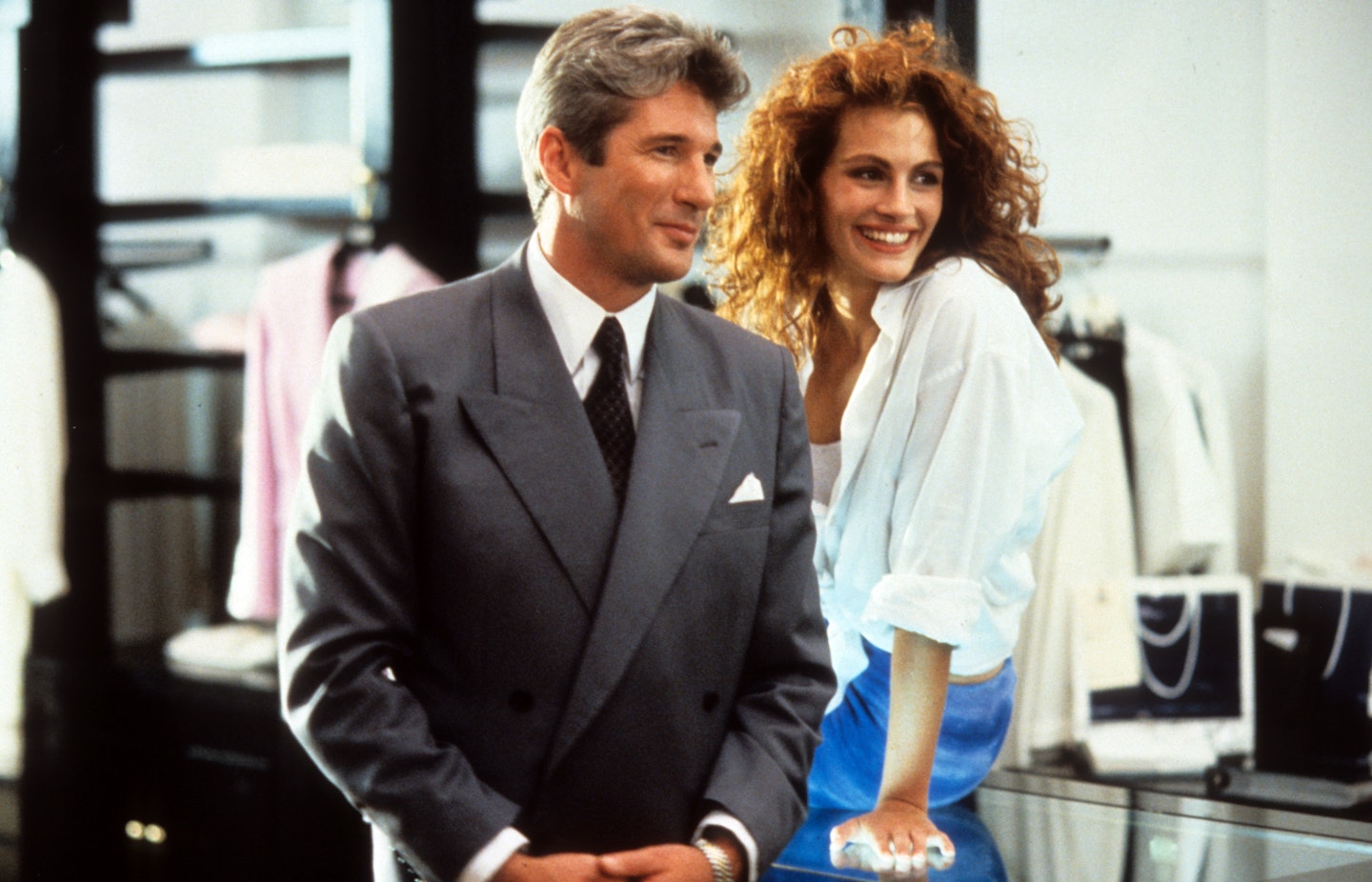 Another piece that deserves a special shout out is Edward's shirt, but as seen on Vivian. The oversized shirt has become something of an unsung hero, not to mention a Godsend if you're heading somewhere hot and need to cover your shoulders, so take your cue from Vivian and opt for a man's style in pristine white. This being 2023, you do not have to wait for a man to borrow from – simply raid the menswear departments yourself.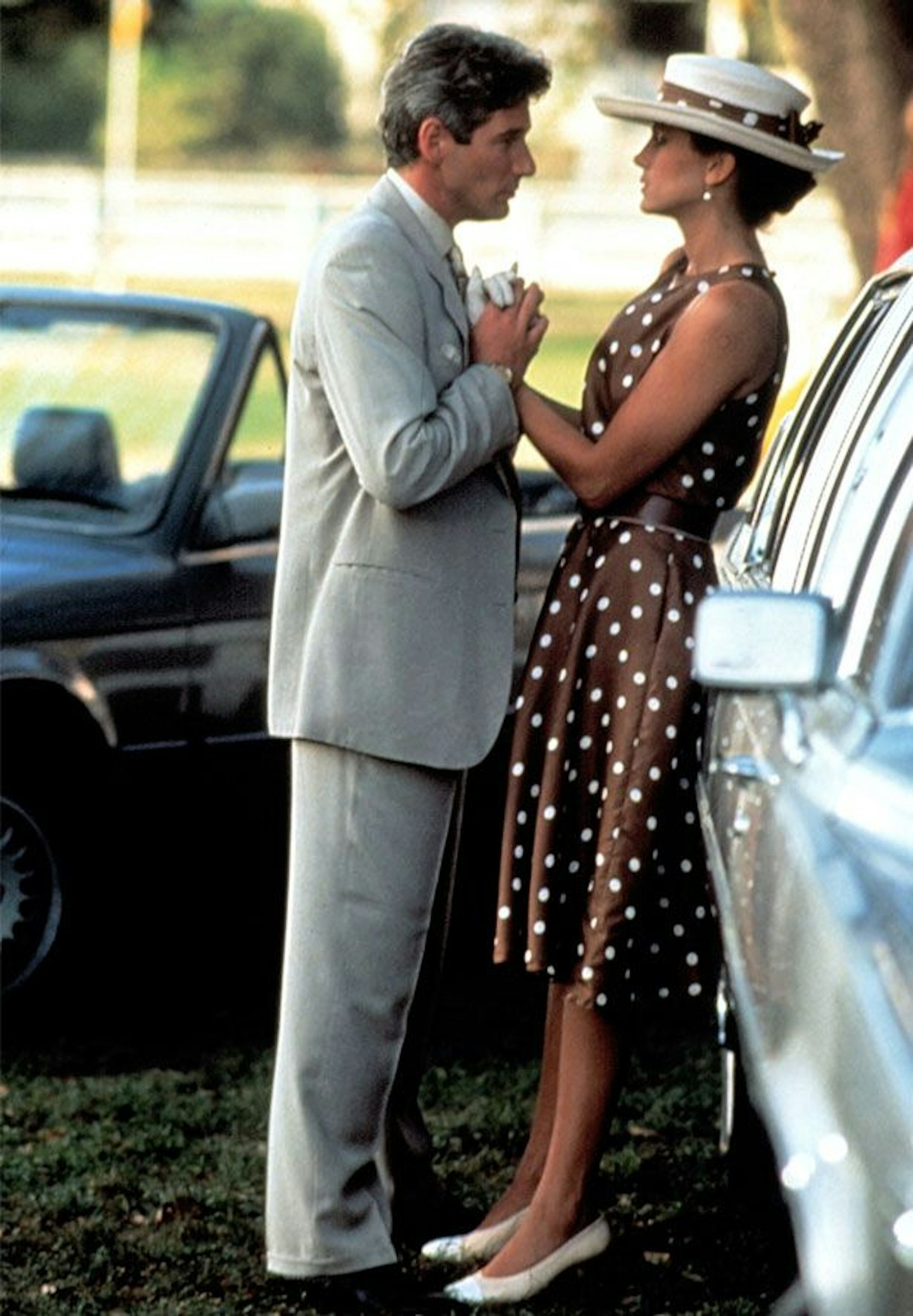 If you do have something to go to in your diary this summer then firstly, lucky you. And secondly, you too would be advised to do a Pretty Woman rewatch. It's the brown and white spotty dress with matching hat that we're particularly into. There aren't many parallels to be drawn between Vivian Ward and Kate Middleton, but it's not a stretch to imagine the Princess of Wales – a seasoned polka-dot fan – in this exact get-up, piece for piece. How about the red gown worn to the opera? It delivers big on va-va-voom, sure, but the real takeaway here are the elbow-length gloves, which have been the number one red carpet accessory for some years now.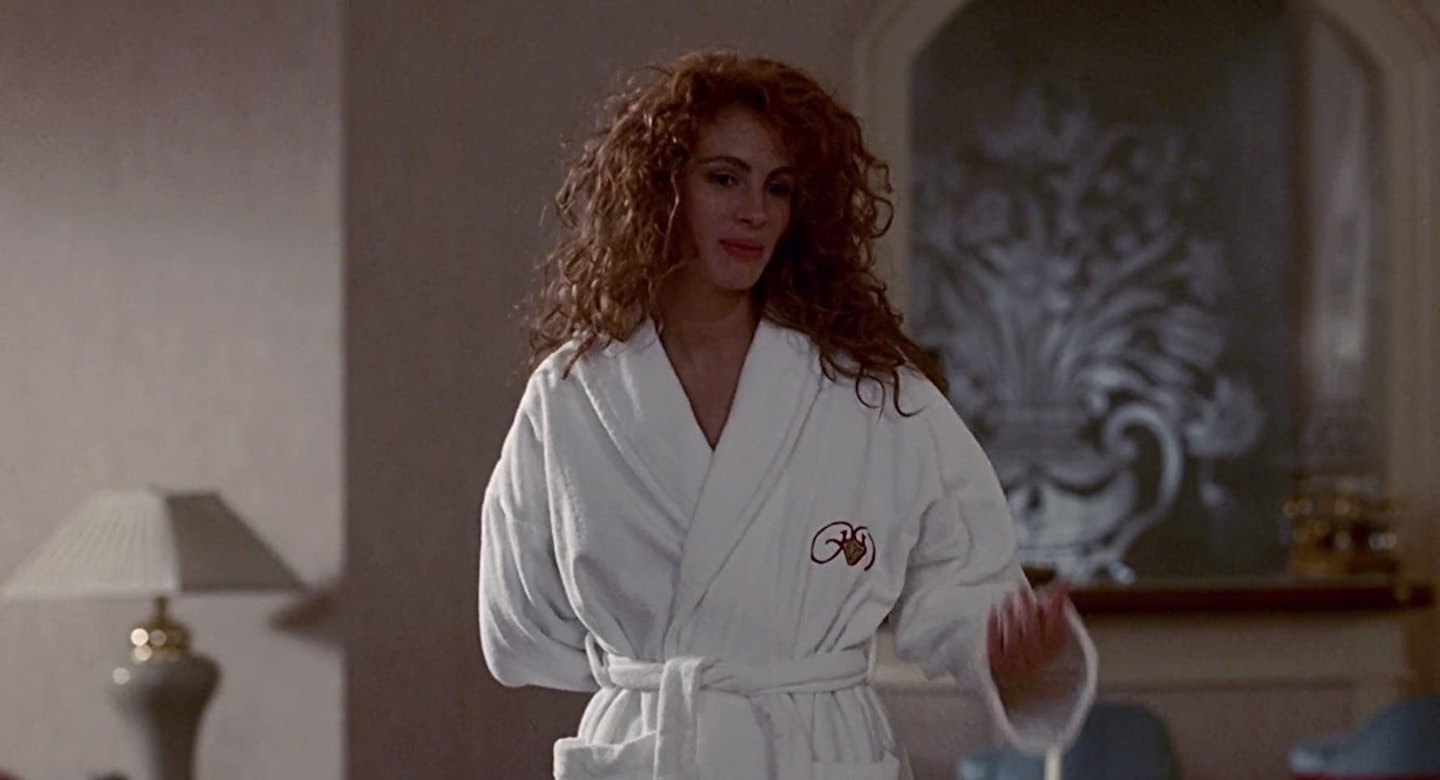 SHOP: The Pretty Woman-Inspired Pieces Ruling Summer 2023
Description
Channel Vivian with this ring-loop, multicoloured swimsuit from Hunza G, the makers of her iconic
Description
COS makes some of the best oversized shirts on the high street. Wear it unbuttoned but tied at the
Description
Copy Vivian's showstopping red gown with this strappy, silky number by Reformation.
Description
Benetton's Bermuda shorts are the definition of summer-in-the-city elegance.
Description
Vivian's signature thigh-highs might be a tad too warm for the summer months so try a shiny
Description
Along with her blazer and Bermudas, Vivian wears classic aviators like this pair by Ray-Ban.