Ever since ballet flats came back into the fashion consciousness, I've searched high and low for the perfect pair. The trouble is my list of demands is extensive. I'm of a certain age bracket (aka not Gen-Z) who can remember them first time round, the memories of waterlogged satin, sore soles, and squashed toes still vivid in my frontal lobe.
Thankfully, it seems, the trend has also grown up. For a post-modern style which won't contribute to your early noughties PTSD, seek out Mango's square-toe ballet flats. I got my hands on a pair a few weeks ago and have worn them constantly since. I've worn them with tailoring to the office and with loungewear to the airport, and they get compliments wherever I go. One of my most fashionable friends asked if they were from The Row (IYKYK). I even influenced an influencer to get them. (In fact, when I was in said airport in Barcelona, one travel buddy even went off for a forage in the local Mango branch to see if she could buy them even cheaper with to the Euro conversion).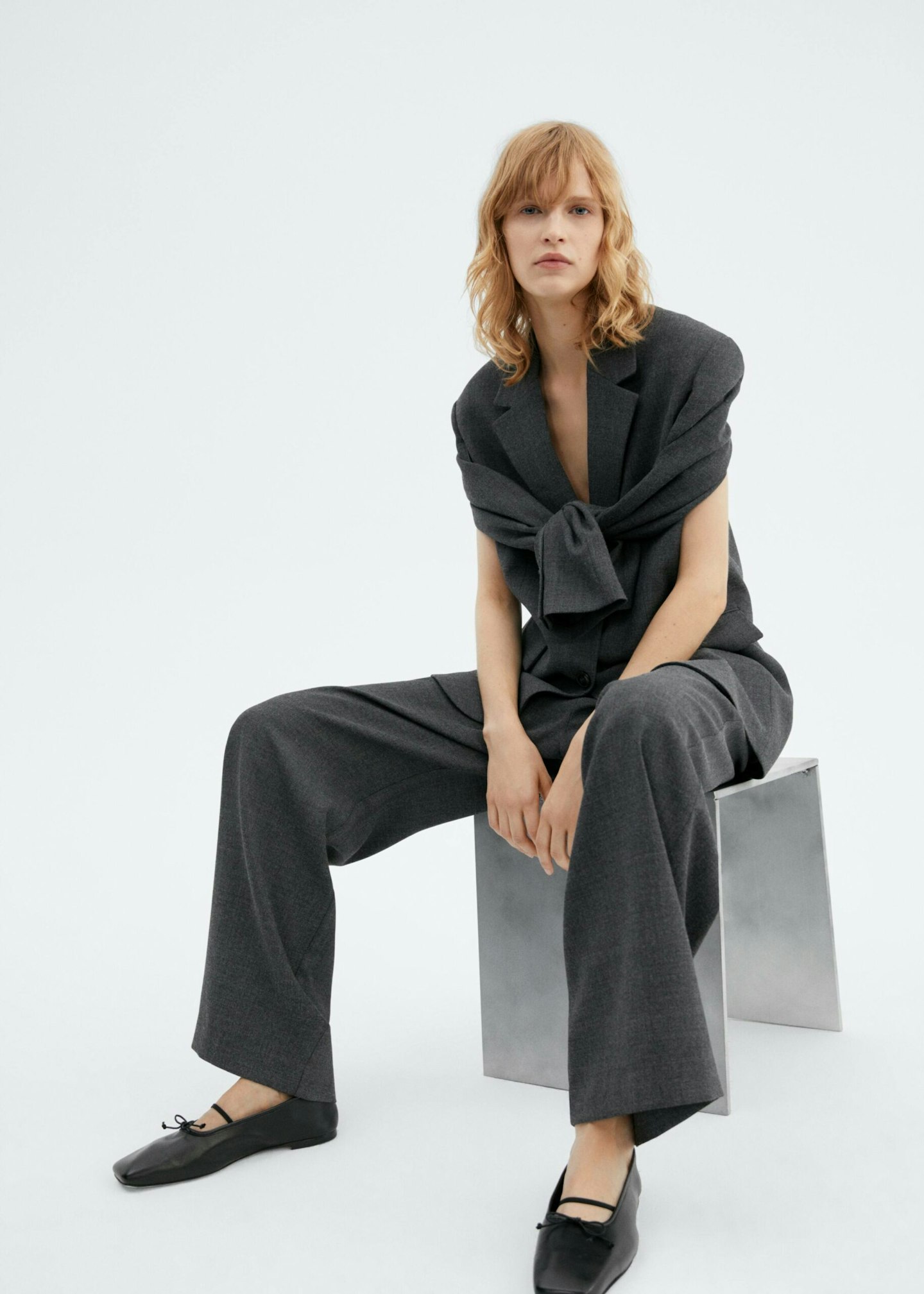 So, what makes them so special? The square toe gives them an edge – so to speak – on their competition. They feel smart enough for the office and capable of bringing a sharpness to an outfit which a round-toe ballet flat couldn't. But crucially, the effect is subtle enough that it isn't gimmicky. The style still feels like a classic – but more like the on-pointe version worn by prima ballerinas on their tippy toes. I also have tiny feet (size UK 2.5, in case you were curious) so I like the elegant elongation of these, when a round toe feels more childish.
There are other pluses too – the skinny elasticated strap sits high on the foot, so they don't slip. The leather sole is even robust enough to withstand the odd downpour (though I still wouldn't advise they were a sensible wet weather option). I've even worn them with little white socks on a chilly day and was surprised at how versatile they were. I suspect they might even be the perfect party shoe and will be trying them with a glittery sock over the festive period. It's safe to say I'm obsessed.
Shop: The Perfect Ballet Flats