Patchwork may well have been your chosen lockdown activity. If that's the case, congratulations, because like its crafty cousin crochet, patchwork is very much back on the fashion agenda. Hailey Bieber just posted a picture of herself wearing a tiger-print bikini and a patchwork cardigan from The Elder Statesman. And with a price that probably stretches into triple or quadruple figures, it might be worth picking up some fabric scrapes/knitting needles before you think about adding something similar to your basket.
That's the beauty of patchwork; it's supposed to have a homespun aesthetic that chimes nicely with the cottagecore movement. But if you're rather cack-handed in the needlework department, and haven't fired up a sewing machine since secondary school textiles, plenty of designers are channeling its wholesome appeal this summer. If you like the knitted look, Freya Simone's Remy dress is made from a checkerboard of blue and white squares so that it almost resembles a Battenburg. The designer makes mini collections from upcycled preloved textiles and a small selection of her pieces are available to rent on HURR, including the Remy.
If you're looking for some purist patchwork, meanwhile, O Pioneers has a limited-edition dress of dreams dropping on June 13. Made in collaboration with Jenni Smith, the author of Quilting with Liberty Fabrics, the square-necked and full-sleeved frock is exactly what the patchwork fan needs to live out their cottagecore fantasy this summer. And no ode to patchwork would be complete without a mention of Bode, Emily Bode's menswear label loved by Harry Styles, Bella Hadid and Halsey, which pretty much put the textiles technique back on the fashion map with its jackets and button-down shirts made from antique quilts and linens.
SHOP: The Best Patchwork Pieces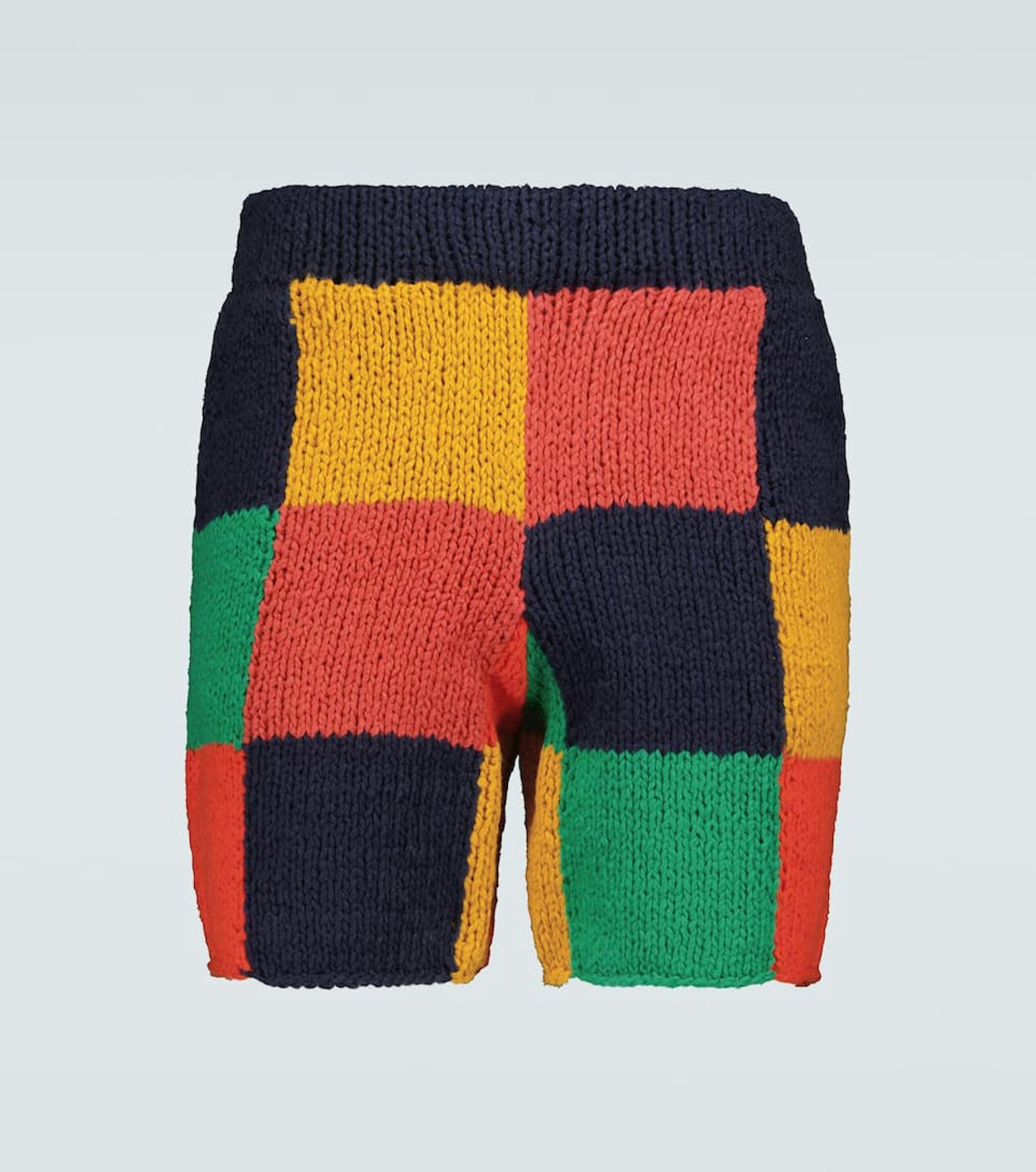 1 of 12
The Elder Statesman, Hand-Knitted Square Shorts, WAS £375 NOW £262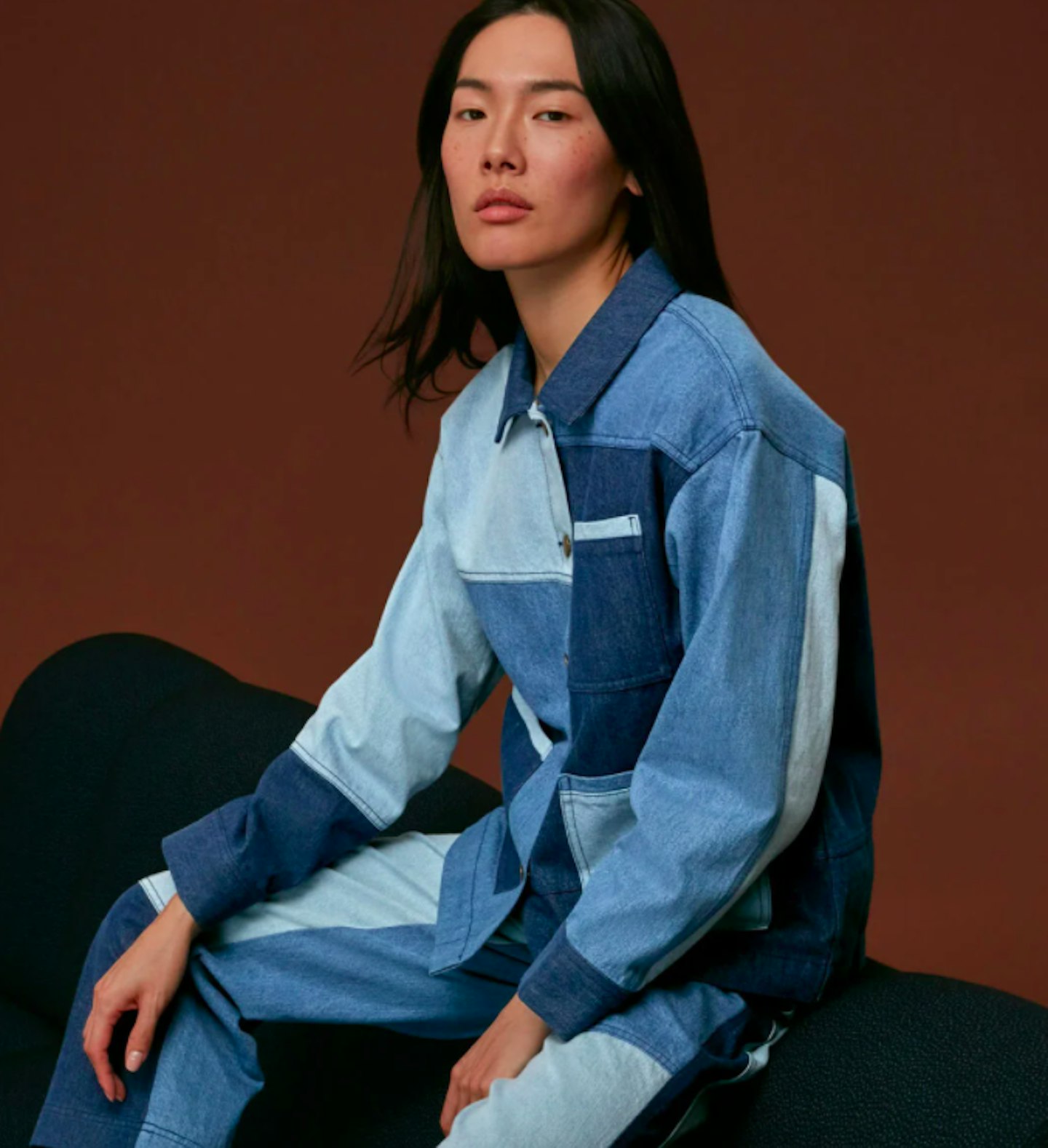 2 of 12
Whistles, Patchwork Denim Jacket, £129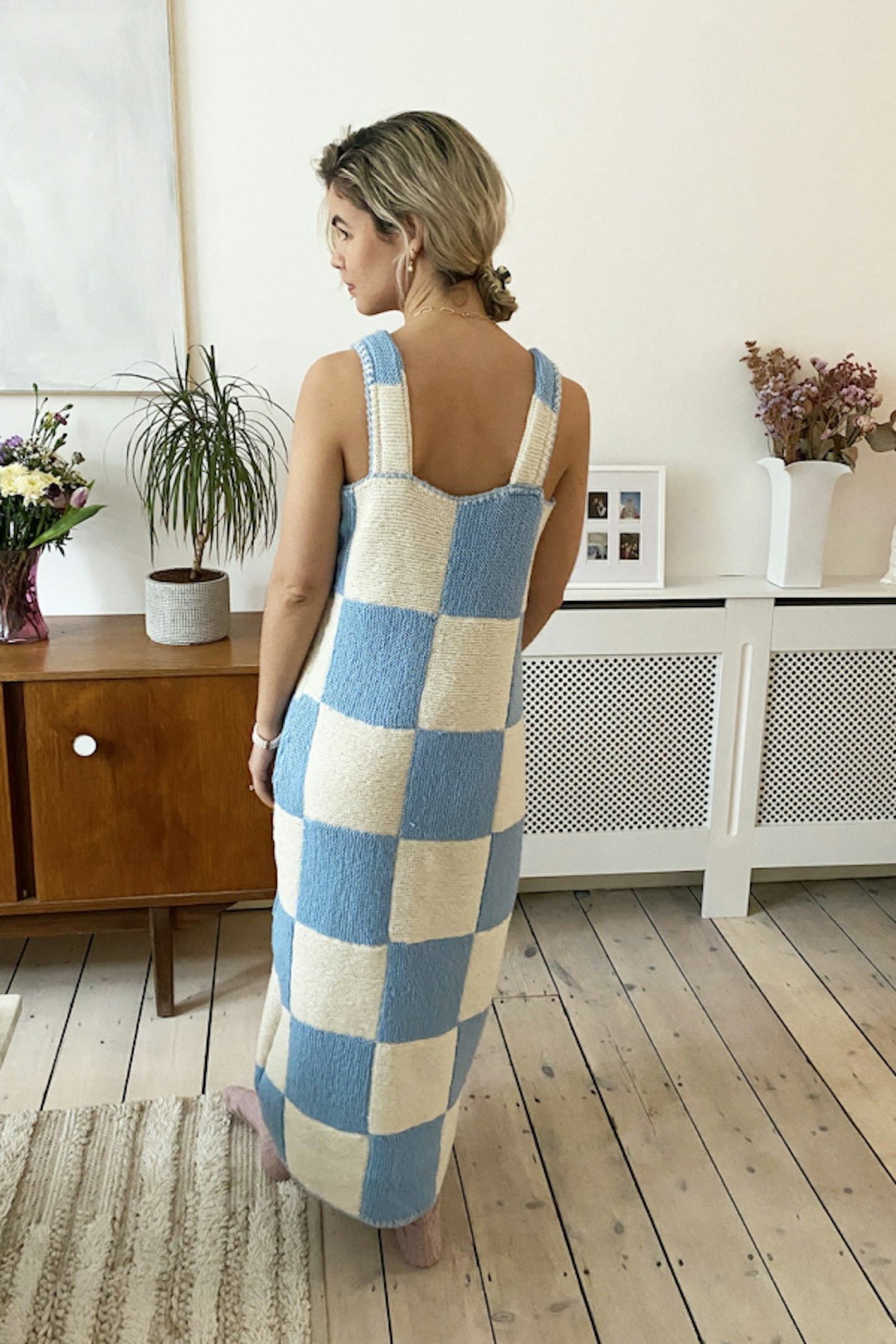 3 of 12
Freya Simone, Remy Checkerboard Dress, Rent From £25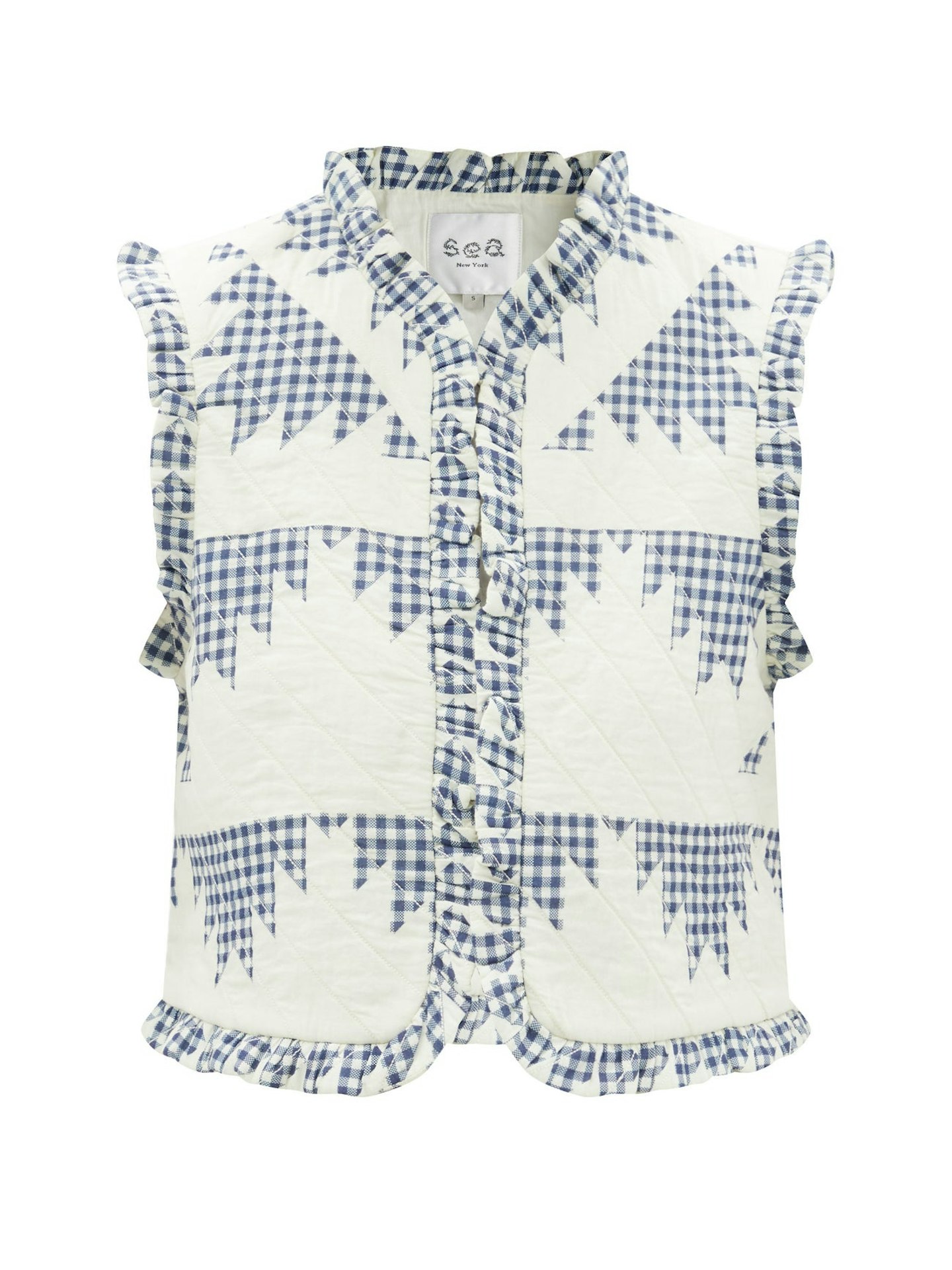 4 of 12
SEA, Gloucester Patchwork-Gingham Quilted Cotton Gilet, £390
5 of 12
SEA, Gloucester Patchwork-Gingham Cotton Skirt, £315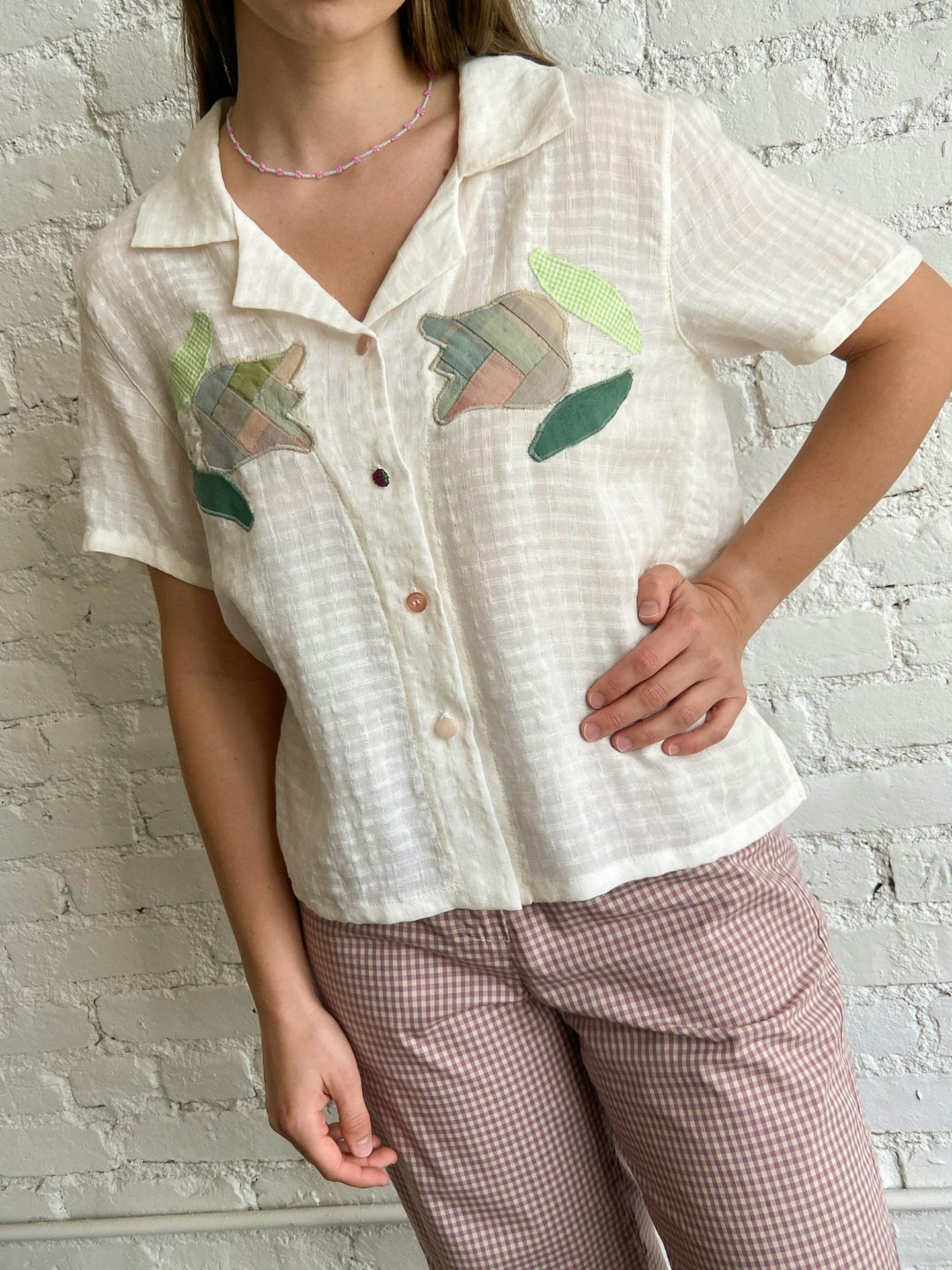 6 of 12
Jess Meany, Tulips Button Up, £265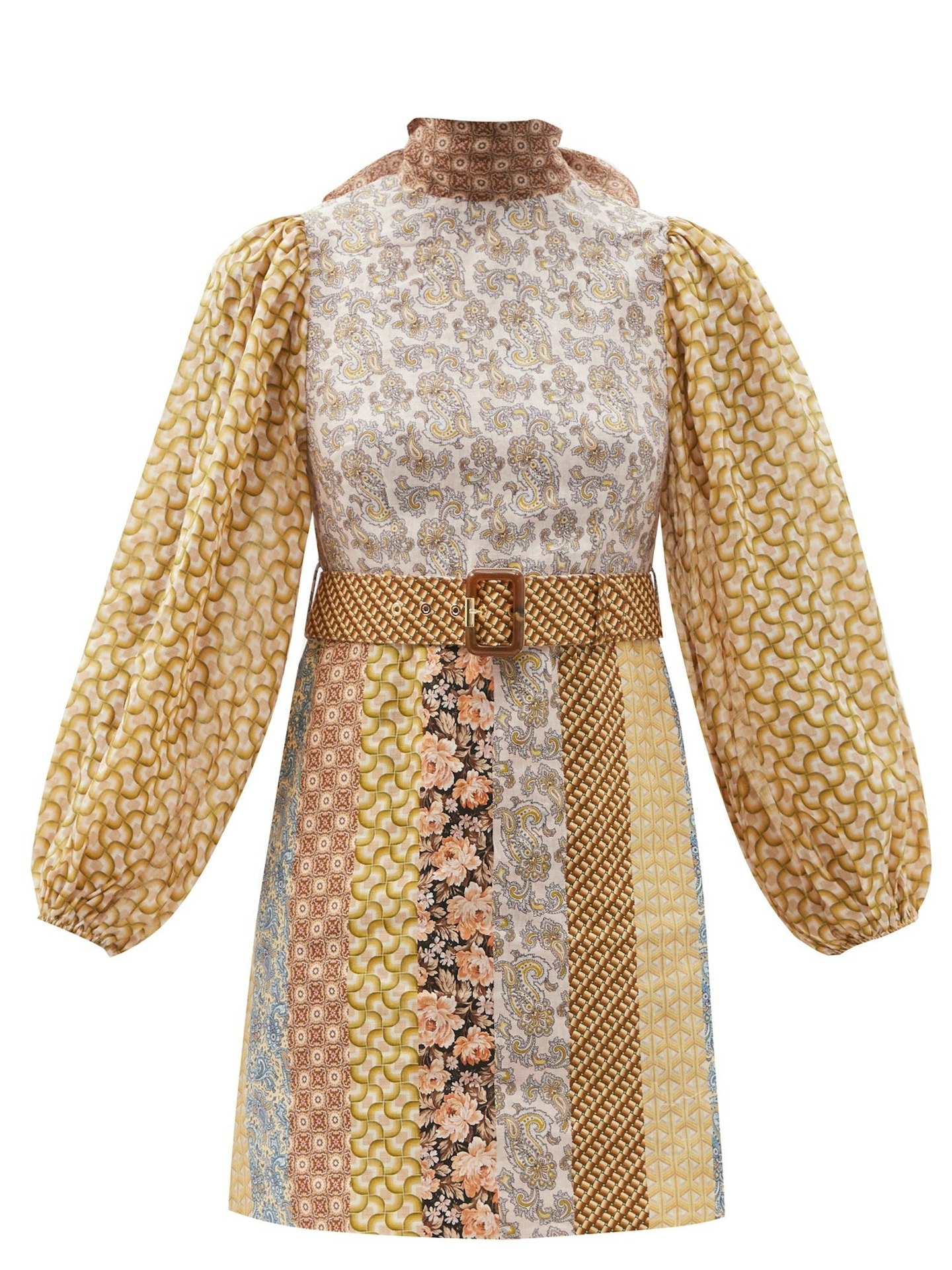 7 of 12
Zimmermann, High-Neck Patchwork Linen Midi Dress, £725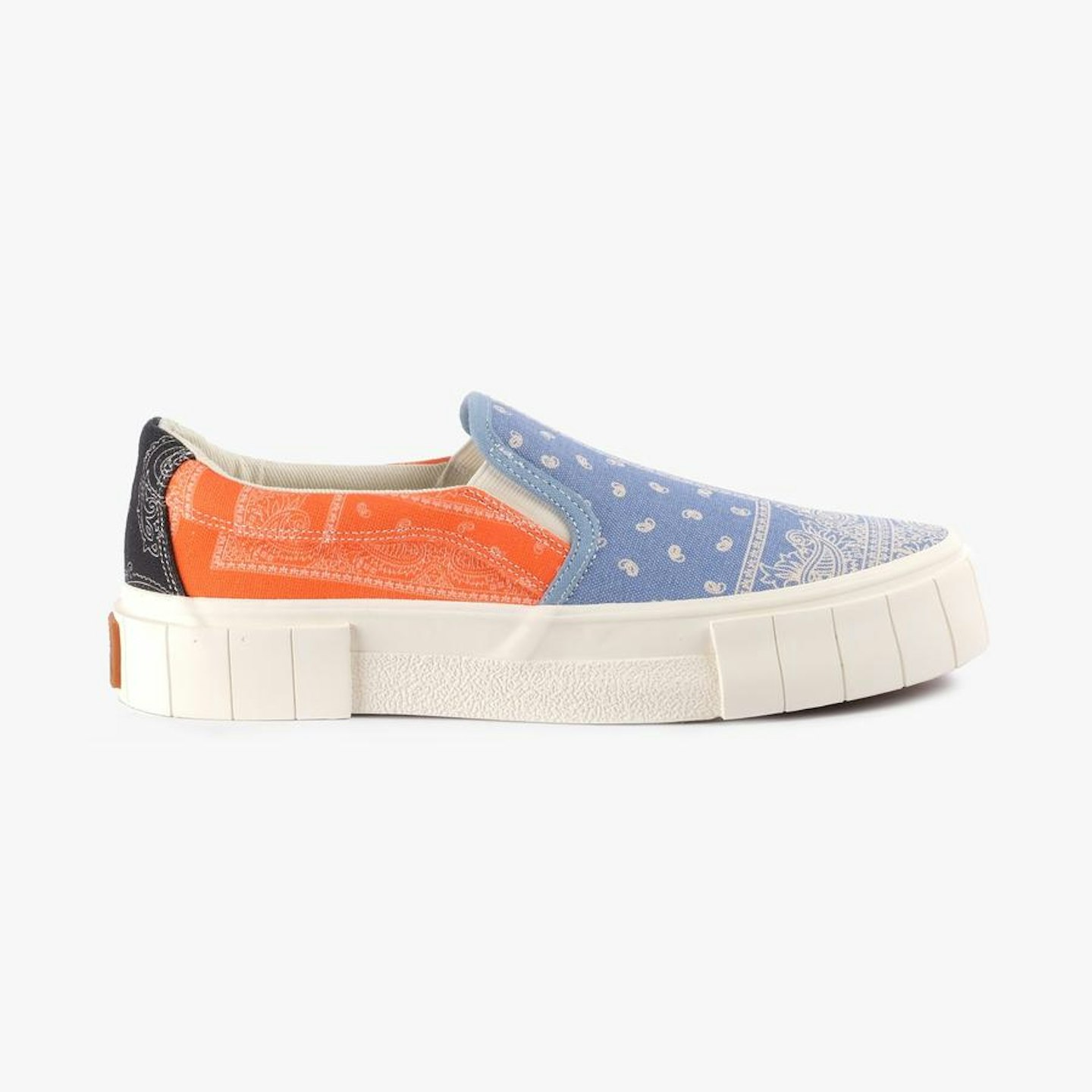 8 of 12
Good News, Yess Paisley Multi Low, £120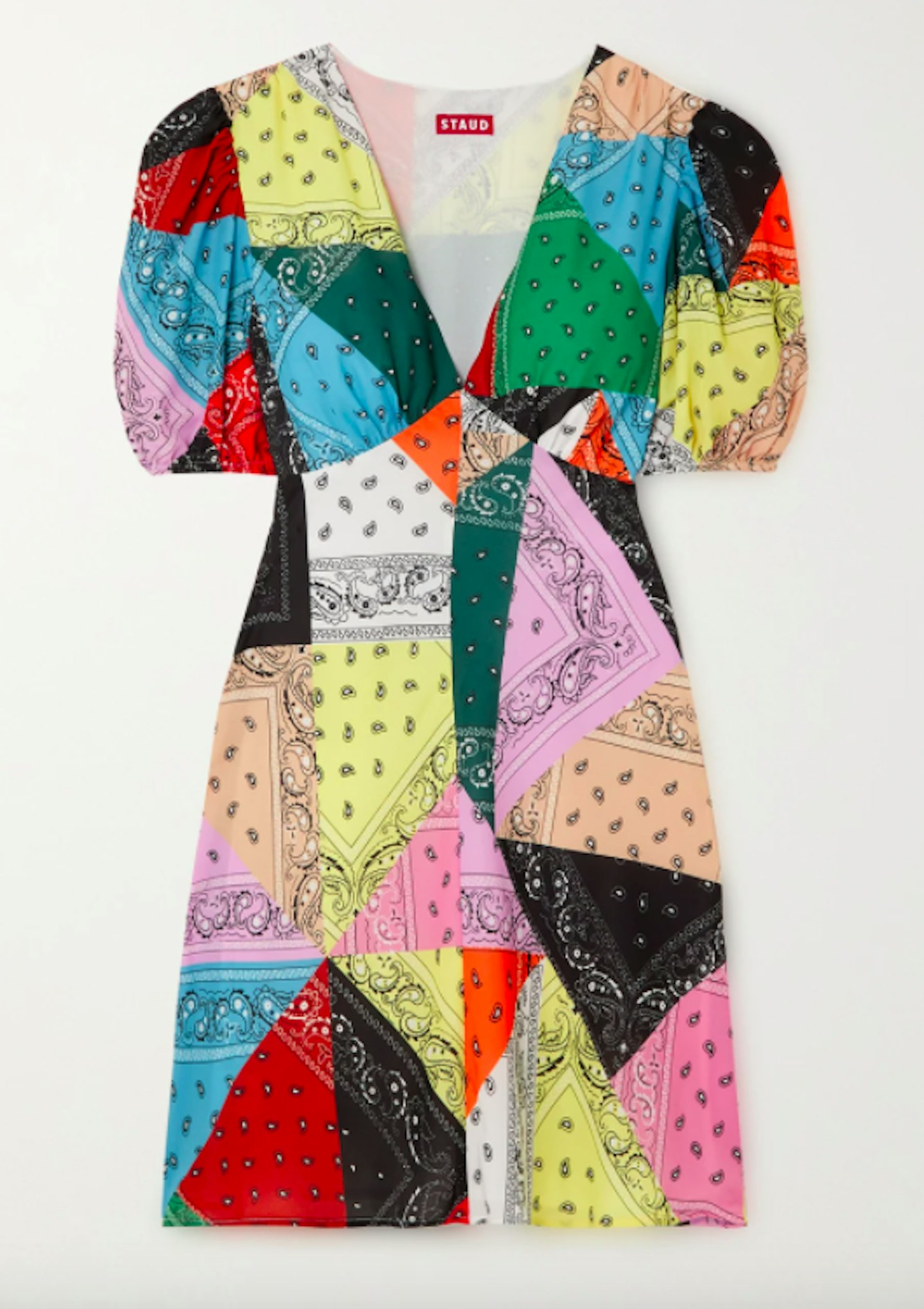 9 of 12
Staud, Milla Patchwork Paisley-Print Crepe Minidress, £235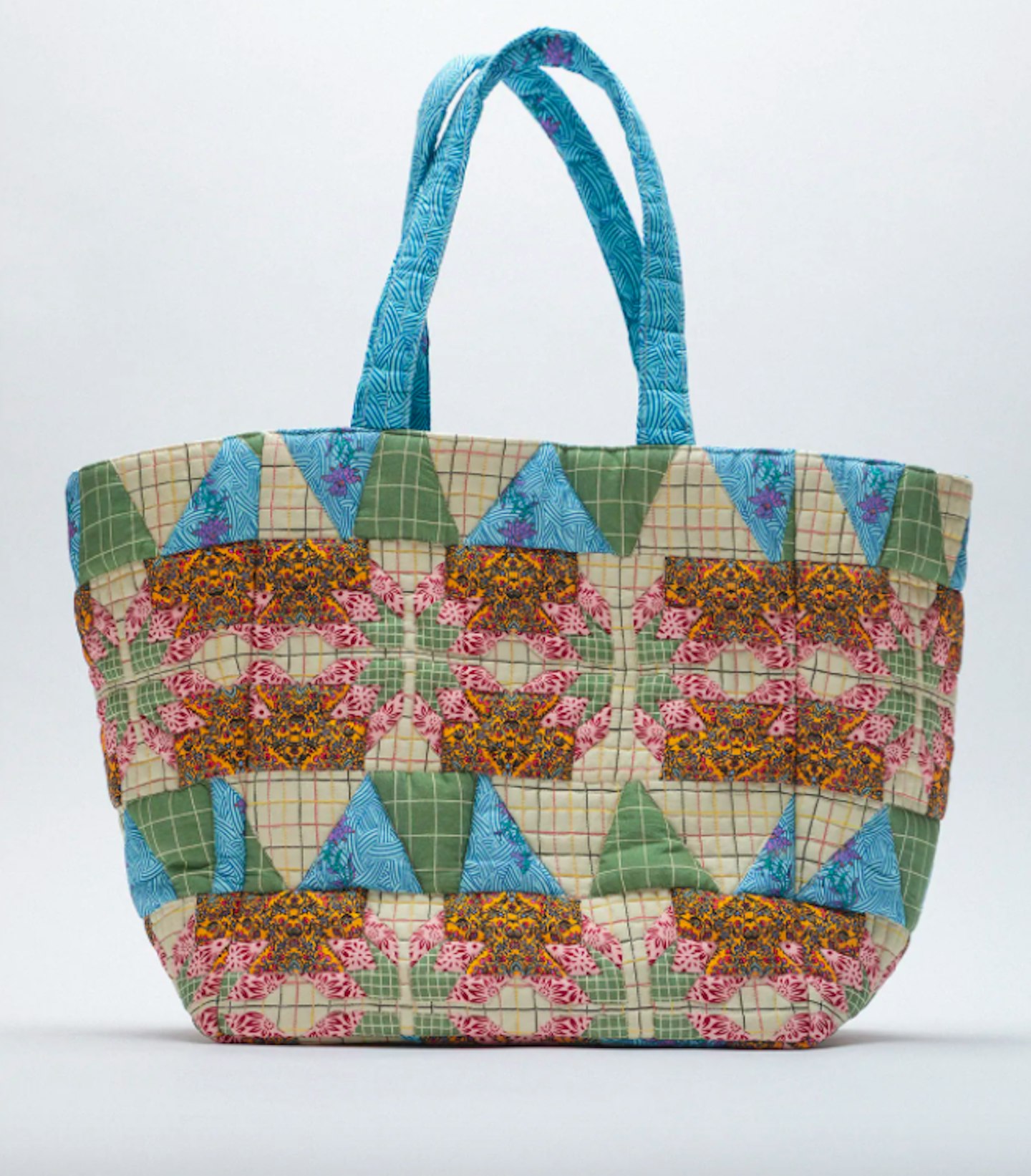 10 of 12
Zara, Patchwork Tote, £49.99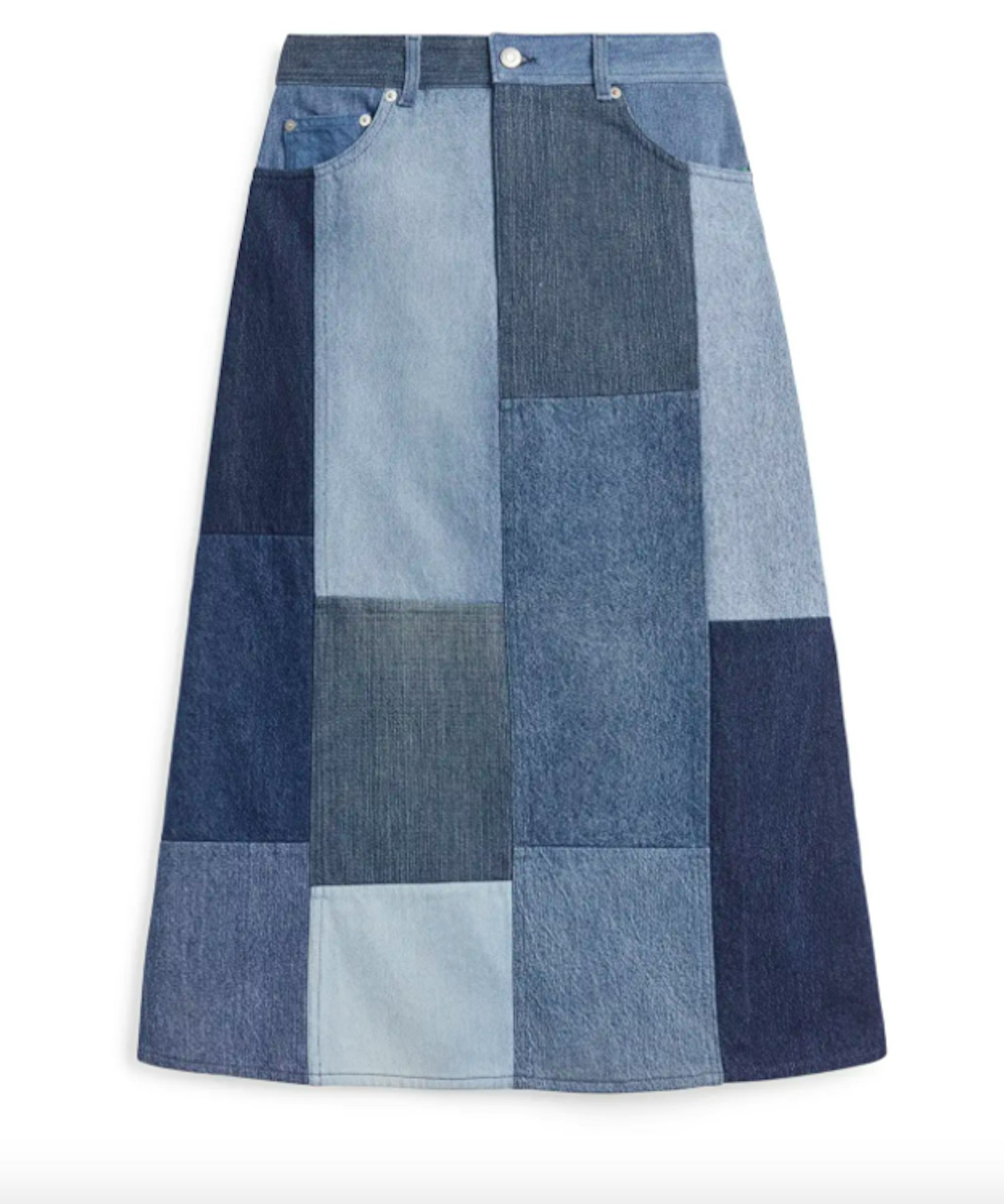 11 of 12
Arket, Patchwork Denim Midi Skirt, £99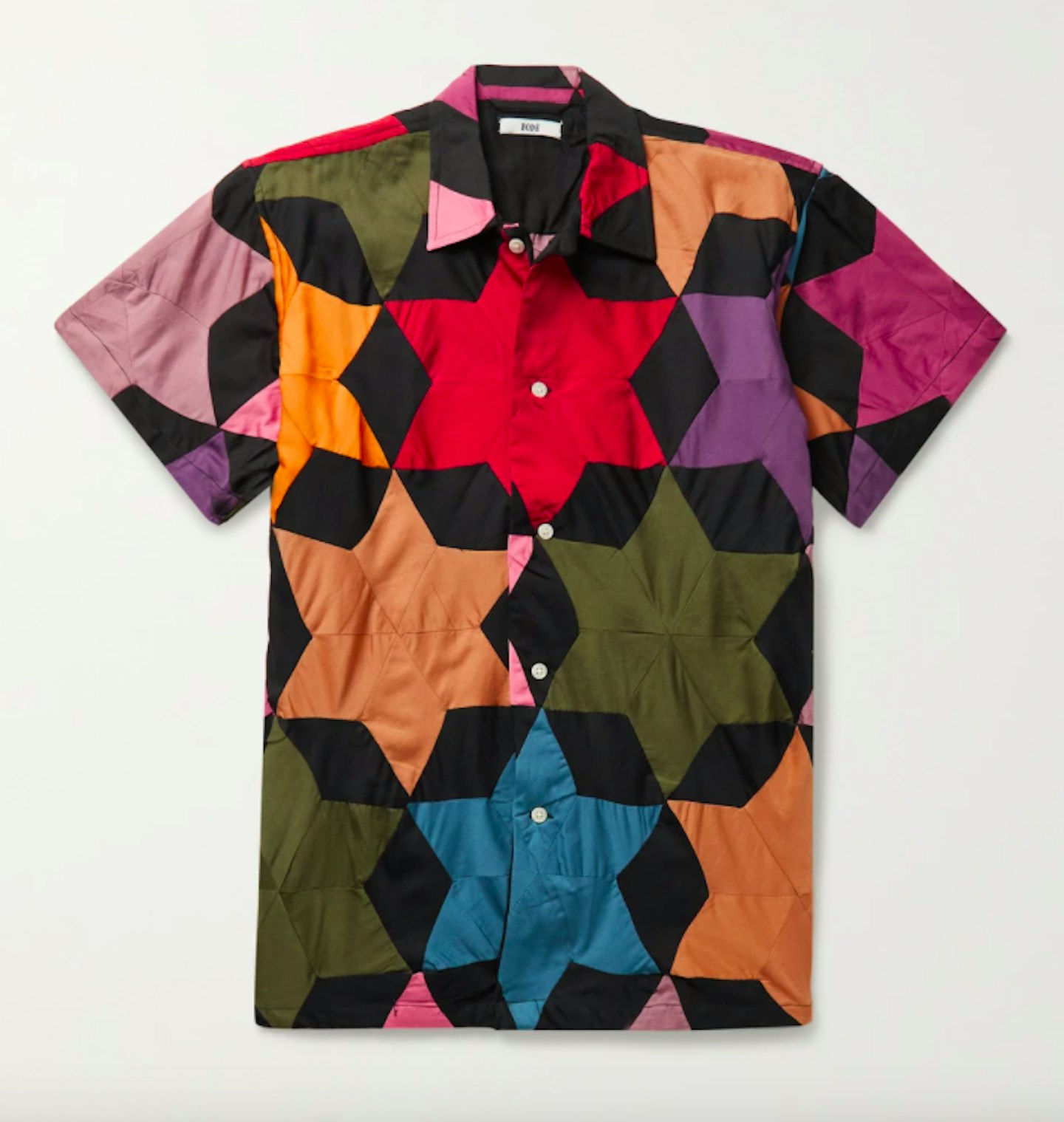 12 of 12
Bode, Rainbow Star Quilt Patchwork Cotton Shirt, £330
SEA NY has a blue-and-white patchwork gilet and skirt combo that you could wear separately or together to maximise the artisan feel, while the patchwork sneakers from Good News, a sustainable trainer brand, are a good way to dip your toe in the trend if you're still testing the waters.