The Black Friday sales are just around the corner. But instead of impulse buying your way through the weekend, why not take the opportunity to stock up on sensible purchases that you actually need? It might not be glamorous but it'll guarantee that you don't spend money on something only to be struck with buyer's regret. As well as electric toothbrushes and coffee machines, you might also be in the market for a practical pair of boots. And speaking of, Kate Middleton's boots are discounted as part of Black Friday.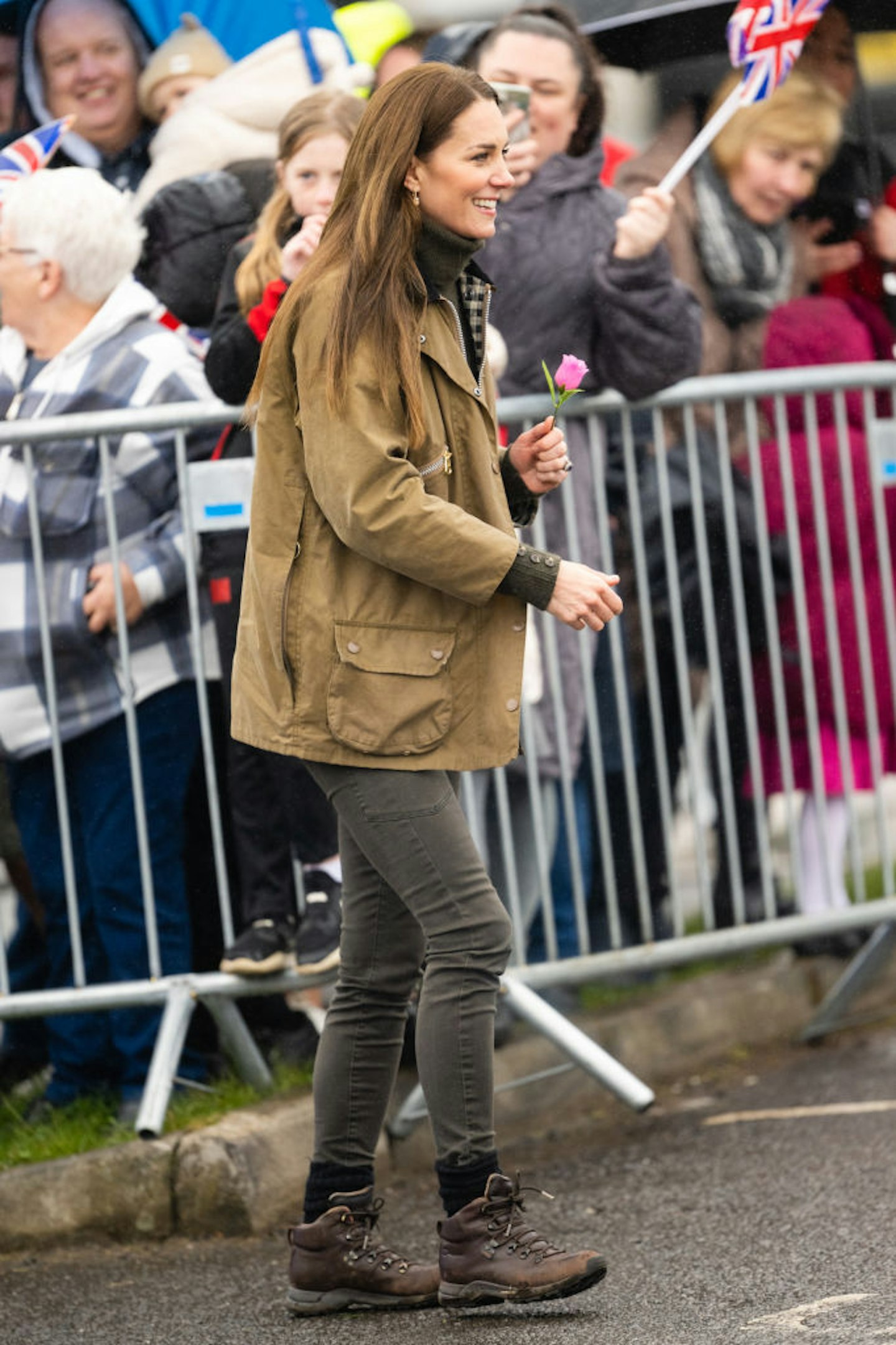 You might associate her wardrobe with dress coats, saucer hats and pointed suede pumps. But Kate Middleton's boots prove that she knows how to do outdoor gear when the occasion calls for an abseil down a cliff face in Merthyr Tydfil, Wales, which is exactly what happened earlier this year in April. As well as a wax jacket, she was dressed in the only footwear that will suffice when you're scrambling up and down a mountain: Berghaus walking boots.
Durable, waterproof yet lighter than a traditional hiker, Kate Middleton's boots are the ideal self-gift if you've been making do with a pair of trainers on weekend hikes.
SHOP: Kate Middleton's Boots In The Black Friday Sale
Description
Kate Middleton's boots are from Berghaus - and are a fully waterproof technical design which
Description
These Berghaus walking boots are also on sale, reduced from £140 to £89. Featuring the triple
Description
These lightweight hiking shoes deliver all-day comfort for tackling every terrain.