Scroll through Instagram or go outside for more than five minutes and you're bound to spot everyone's favourite COS quilted bag. Slightly scrunched, pillowy, and seemingly bottomless - the bag stole the hearts of many with it's ability to easily fit in all of our crap whilst still looking good. Well, fans of this style can now take it one step further as the brand have just launched a matching COS quilted bomber jacket - and it's seriously good.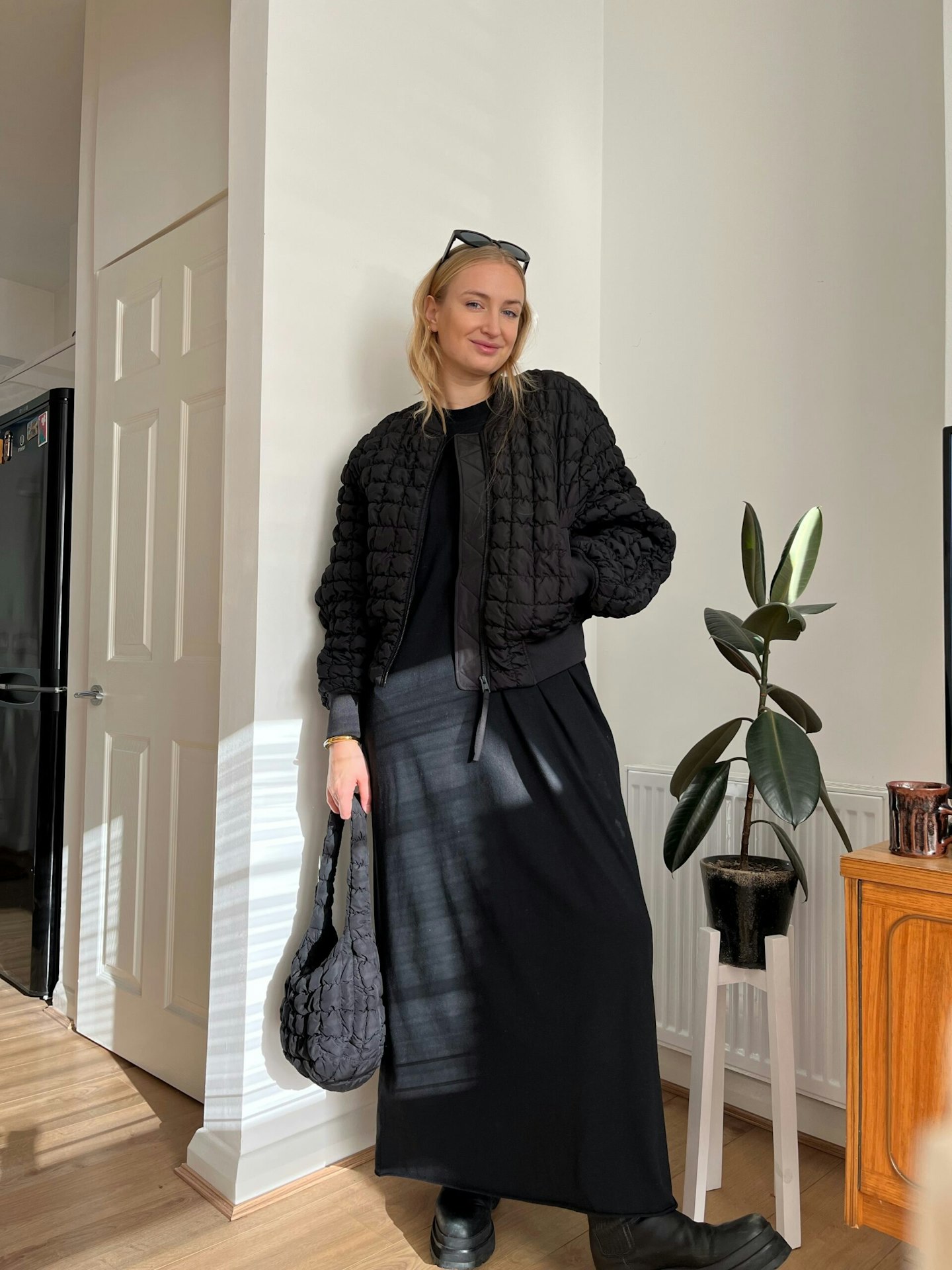 The jacket itself is the perfect bomber style fit, an oversized - but slightly cropped - silhouette ensures this jacket is really comfy but still cool. Extra long cuffs and a wide elasticated waistband means you can easily wear more cropped or push up the sleeves without them slipping down making it easy to style in different ways.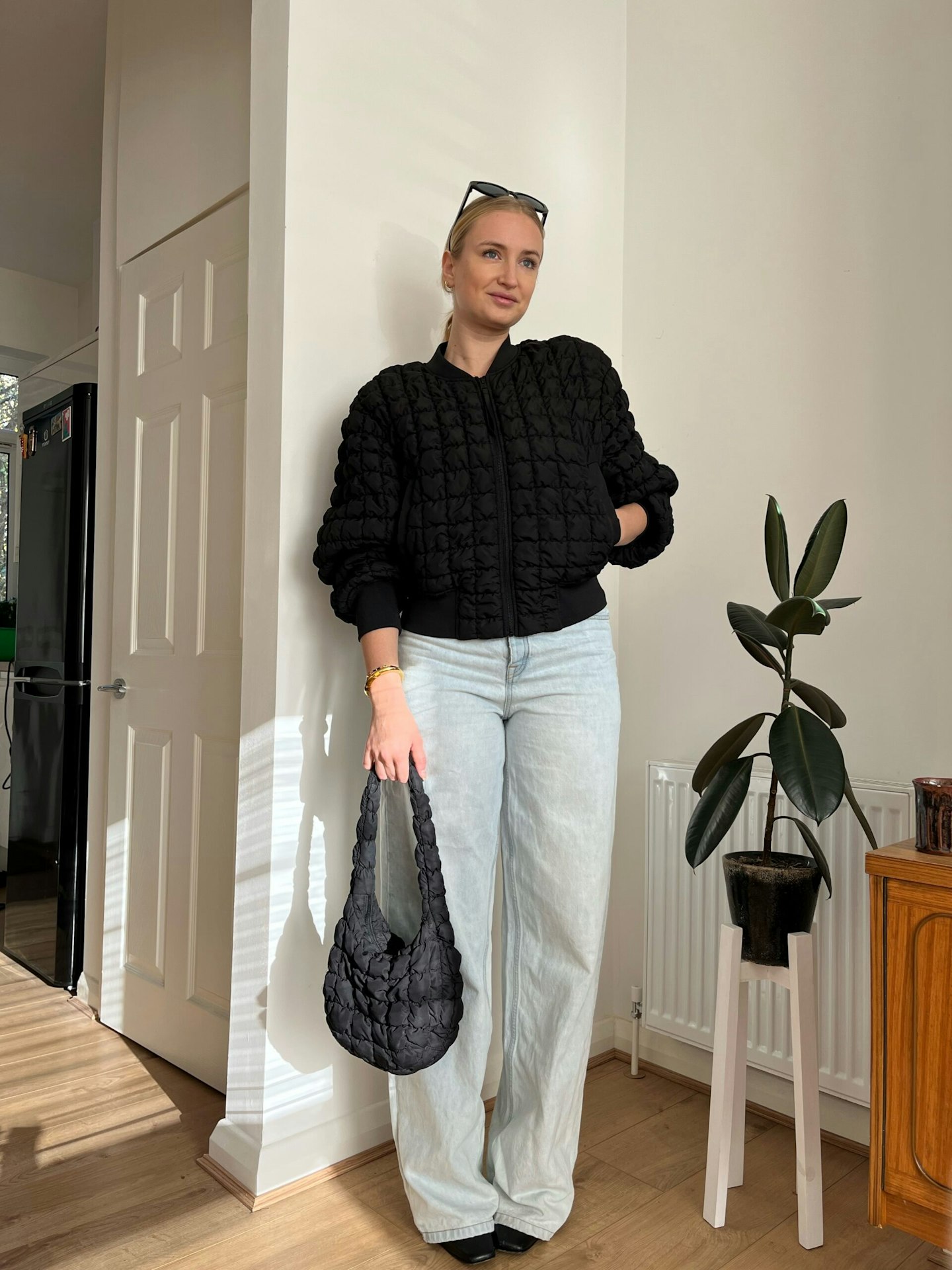 For an easy winter outfit idea, wear this jacket slightly cropped with wide leg trousers or jeans - the stretchy waistband nips in at the waist to balance out proportions. And as the style comes in a roomy fit (I'm usually a size UK12 and wearing a size small) it's easy to layer over chunky knits and lot's of layers - perfect for those bitterly chilly mornings.
At the moment it's only available in black, but that's good enough for me as it'll go with plenty of other outfits in my wardrobe. Price wise, the COS quilted jacket comes in at a cool £155, so if you're looking to invest in some good quality outerwear you'll wear on repeat - it's worth the cash.
Shop the COS quilted collection below..
SHOP: The New COS Quilted Jacket (And Matching Bags)
Editor's Pick
Description
I'll be wearing this style all winter long.