Back in 2020, when the fashion world was shaken by an industry-wide reckoning prompted by the protests for Black Lives Matter, Zerina Akers, the super-stylist responsible for all the beyond-fantastical looks in Beyoncé's Black Is King, founded a feed called 'Black Owned Everything', with the express purpose of supporting and promoting Black talent, 'For When The Trend Is Over'. It's a brilliant place to start this Black Friday. Curated by Akers - who has also worked with Michaela Coel, Megan Thee Stallion and Chloe x Halle - you can shop the edit via its website, blackownedeverything.co. Keep scrolling to discover - and shop - more Black-owned brands, big, small, and all across the world.
Labrum
Built on the back of its Founder and Creative Director, Foday Dumbuya's formative years learning and growing in Sierra Leone, Cyprus and London,LABRUM was founded in 2014. The modern-day menswear brand tells the untold stories of West Africa to help bridge the gap between western and West African culture. The word LABRUM is a latin term for 'having an edge', and this sits at the heart of the brand's mission – to make honest, practical clothing rooted in simplicity, fit and a passion for detail.
Corteiz
You can't mention streetwear in the UK without mentioning Corteiz. Founded in 2017, by Clint, Corteiz has quickly risen to be one of he biggest brands in popular culture. Known for its die-hard fan base, the brand has been worn by the likes of Jorja Smith, Dave, Stormzy, and Central Cee and has gone on to have collaborations with Nike-selling it out in seconds. It undeniably 'rules the world'.
Brandon Blackwood
After making bags for years Brandon Blackwoodrose to fame in 2020, when his 'End Systematic Racism Mini Tote Mini Totes' quickly became a viral sensation. Celebs such as Kim Kardashian, Ciara and Meg Thee Stallion all love the brand.
Tolu Coker
Tolu Coker, a British-Nigerian designer and versatile artist, channels her passion for social change through clothing, viewing it as a medium to celebrate community and foster inclusion. With endorsements from notable figures like Rihanna and Thandiwe Newton, the brand meticulously crafts its pieces in London, utilizing a blend of deadstock fabrics and upcycled materials through innovative techniques. Her journey began in 2018 when she established the brand after earning a degree in fashion design and textile print from Central Saint Martins.
Bianca Saunders
Drawing from her British and Jamaican roots, Bianca Saunders embraces design with a versatile approach, integrating cross-cultural references for a fresh and revitalised transformation of menswear. The brand was founded in 2017, and has been growing ever since, after being selected by the British Fashion Council as 'One To Watch' in 2018 and then later winning The 32nd Andam Grand Prix Fashion Award in 2021.
Magnifiq'ue
Magnifiq'ue came into existence in 2020 during the lockdown period, birthed by the creative mind of Victor. The initial motivation behind creating distinctive pieces was a personal desire to sway from conventional fashion norms. Victor experimented with his style for about a month until a friend suggested transforming this personal endeavour into a brand, anticipating widespread appreciation on social media platforms such as TikTok and Instagram. 'The most popular product is definitely the black tracksuit we dropped last year September, I still restock that tracksuit to date simply because the logo on the hoodie has a massive meaning.'
Loublac
After observing a prevalent lack of representation for minorities within the fashion industry, the founder, Yemio, embarked on a journey to address this imbalance. Loublac was made as a means to broaden access and opportunities for underrepresented individuals within the creative and fashion space. The journey of Loublac began on December 2nd 2019, and the brand has since been popularised by its iconic beanies, worn by the likes of Eva Apio.
Mowalola
Captivating front-row luminaries Skepta and Kim Jones with her debut of sex-charged, gender-fluid designs, Mowalola swiftly made her mark on the British fashion scene. Given her heritage as the child of two Nigerian designers, Mowalola's ascent seemed almost predestined. The eponymous brand, born in 2018, is recognized for its adept use of diverse textiles and slogans to craft non-traditional silhouettes that draw inspiration from the vibrant youth cultures of Nigeria and London.
Kwame Adusei
With a rich background spanning over a decade in luxury fashion, Kwame Adusei emerges as a fusion of Ghana West African heritage, presented to a global audience through a lens of 'practicality', 'modernity', 'sophistication' and 'maturity'. Established in 2021, the Kwame Adusei brand delves into the exploration and creation of concepts bridging cultures, prioritising quality, narrative, and ethical practices. The brand's creations have found favour among celebrities, adding an extra layer of allure to its captivating clothing.
Joélle London
Joélle London has carved its niche by embracing values of longevity, timelessness, and accessibility. Joélle places a strong emphasis on creating pieces that are not only fashionable but also multiversal, encouraging people to explore various ways of wearing and styling their garments. The brand is dedicated to offering a collection that stands the test of time, aligning with the principles of longevity and classic appeal. Popular items include the brands glam Vega SS23 low waisted leather skirt!
Farai London
Founded in July 2020 by the British-Zimbabwean creative mind Mary-Ann Msengi, Farai has carved a niche with its distinctive dresses. These garments are characterized by lively, psychedelic patterns, snug fabrics that accentuate the form and intricate cutouts.The brand has been seen on celebrities like, Kylie Jenner, and Lori Harvey. Farai also gained further prominence when the dresses made an appearance on ITV's Love Island.
Parallel X Studio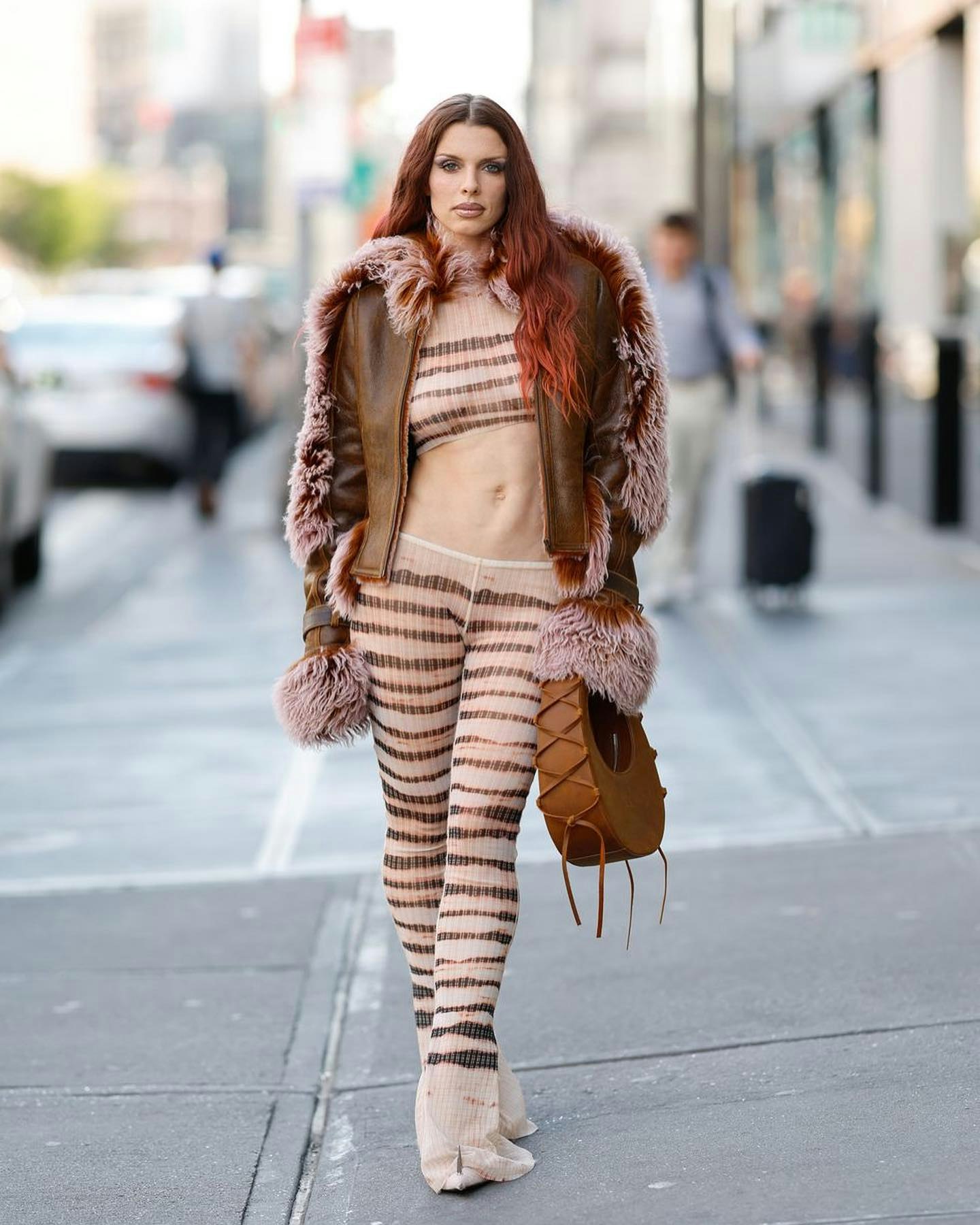 Established in 2021, Parallel X Studio, a London-based unisex accessories label, has quickly gained recognition, even catching the eye of celebrities like Julia Fox. This innovative studio, led by designer Tiffanie Alice, distinguishes itself by crafting wearable art. Each collection reflects Tiffanie's personal experiences and inspirations. At Parallel X Studio, the focus is on the "extra stuff" – accessories that not only complement your outfit but enrich your life, making us truly unique.
YEBOAH
Self-taught designer Reece Yeboah rose to fame in 2013 with a popular debut project, which become a sell-out favourite among the likes of Future, Lewis Hamilton and Gucci Mane, but had to pause due to unforeseen circumstances. He found solace and reinvented his creative goals through fashion. 'Never give up. When you manage to keep going and turn things around, even though you're at rock bottom, that's everything', says Reece. His latest project, YEBOAH, celebrates his Ghanaian heritage and West London roots, particularly Notting Hill, making it an exciting emerging London brand.
Essentials Fear Of God
Founded in 2013, Essentials Fear of Godwas born at a time Jerry Lorenzo was taking time to focus on his life and faith. Since then, the brand has garnered support from celebrities like Kayne West and has become a go-to brand for timeless staples.
Aiyekan
Hailing from South London, the concept of Aiyekan took root in 2018 and saw its official launch in 2021. What initially began as a private endeavour for its founders Samuel, Esther, and Wunmi has since blossomed into a thriving community. At its essence, Aiyekan draws inspiration from the Yoruba term 'Aiyekan,' translating to 'one life.' This brand transcends mere fashion; it serves as a poignant reminder to seize our passion every day, to prioritise the relationships that truly matter, and to contribute meaningfully to the world. Aiyekan encapsulates the essence of living life to the fullest, urging us to embrace each day as a unique opportunity.
Daily Paper
What started out as a music, art, fashion and culture blog run by friends Jefferson Osei, Hussein Suleiman and Abderrahmane Trabsini has turned into a fashion and lifestyle brand Daily Paper. Based in Amsterdam, but rooted in a rich African heritage, its clothes are unmistakably cool. The brand also recently designed team uniforms for a football team, Netherlands' AFC Ajax, as part of a collab with Adidas Football.
A-Cold-Wall*
He's a prodigy of Virgil Abloh's, and one of the coolest names in the world of menswear. With his label, A-Cold-Wall*, Samuel Ross utilises recycled materials, collaborates with fellow artists, like Pa Salieu, and creates smash-hit partnerships with brands (Converse, Dr Martens and Mackintosh). His clothes are highly wearable, impressively futuristic and entirely deserving of the hype surrounding them.
Kemi Telford
Nigerian-born, London-based Yvonne Telford studied law and worked as a credit risk analyst before starting a blog and then a brand, Kemi Telford. Her 100% brushed cotton dresses feature joyfully colourful wax prints.
Maximilian Davis
Maximilian Davis was a break-out star of Fashion East - amassing a fan club including Dua Lipa, Kim Kardashian and Rihanna - and is now the creative director of Salvatore Ferragamo. For his eponymous brand's most recent collection, AW22, Davis drew inspiration from his grandmother, who emigrated from Trinidad to England in 1965, and the space-age futurism that defined that decade. 'That time was so incredible for fashion, and particularly in showcasing strong and powerful women. It's not fair to exclude Blackness from that story – so I wanted to rewrite the narrative.'
By Luwa
Established in London 2020, BY LUWA is a slow womenswear brand. Collections include limited premium pieces which celebrate the female form. Each piece effortlessly makes a statement and can live in your closet for a lifetime. 'We often struggled to find attainable quality pieces for our events and often ended up settling for pieces we could only wear once. BY LUWA was created to provide timeless options for your next occasion that can stand the test of tim', Toluwa told Grazia.
Emefa Cole
Growing up in Ghana, Cole's childhood was spent digging through flowerbeds and poring over the Encyclopædia Britannica. Her initial choice of career was forensic science and, while it wasn't one she eventually pursued - instead founding her eponymous brand in 2012 - she's still intrigued by what lies beneath the surface. 'I had a real fascination with people finding precious things in dirt.' Her pieces take the shape of the natural processes she finds so enthralling: stud earrings resemble a rock that's been eroded by rushing water; a cuff looks like molten magma. As part of her university course's business module to make a five-year plan, Cole included a desire to learn the art of lost-wax casting in the Ashanti region of Ghana. She was granted permission by the King, Otumfuo Nana Osei Tutu II, allowing her to work with his goldsmith, Nana Poku Amponsah Dwumfour. Earlier this year in August, Cole was announced as the inaugural curator of jewellery (diaspora) at the V&A. 'This is an opportunity to add to the existing collection through my lens as a maker, for which I'm honoured. The impact of this role on my own practice will be invaluable,' she said.
Thebe Magugu
This South African designer, based in Johannesburg but born in Kimberley, scooped 2019's LVMH Prize. Inspired by the everyday, such as his aunt's corrugated roof, and made using materials that hold intrinsic value (like red clay mud from a Lesotho healer that was used to hand-print cloth), Magugu's world is very much alive and well in his clothes. He's also - like some of the biggest brands out there - recently collaborated with Adidas, with statement activewear that celebrates kinship, culture and inclusivity.
Pyer Moss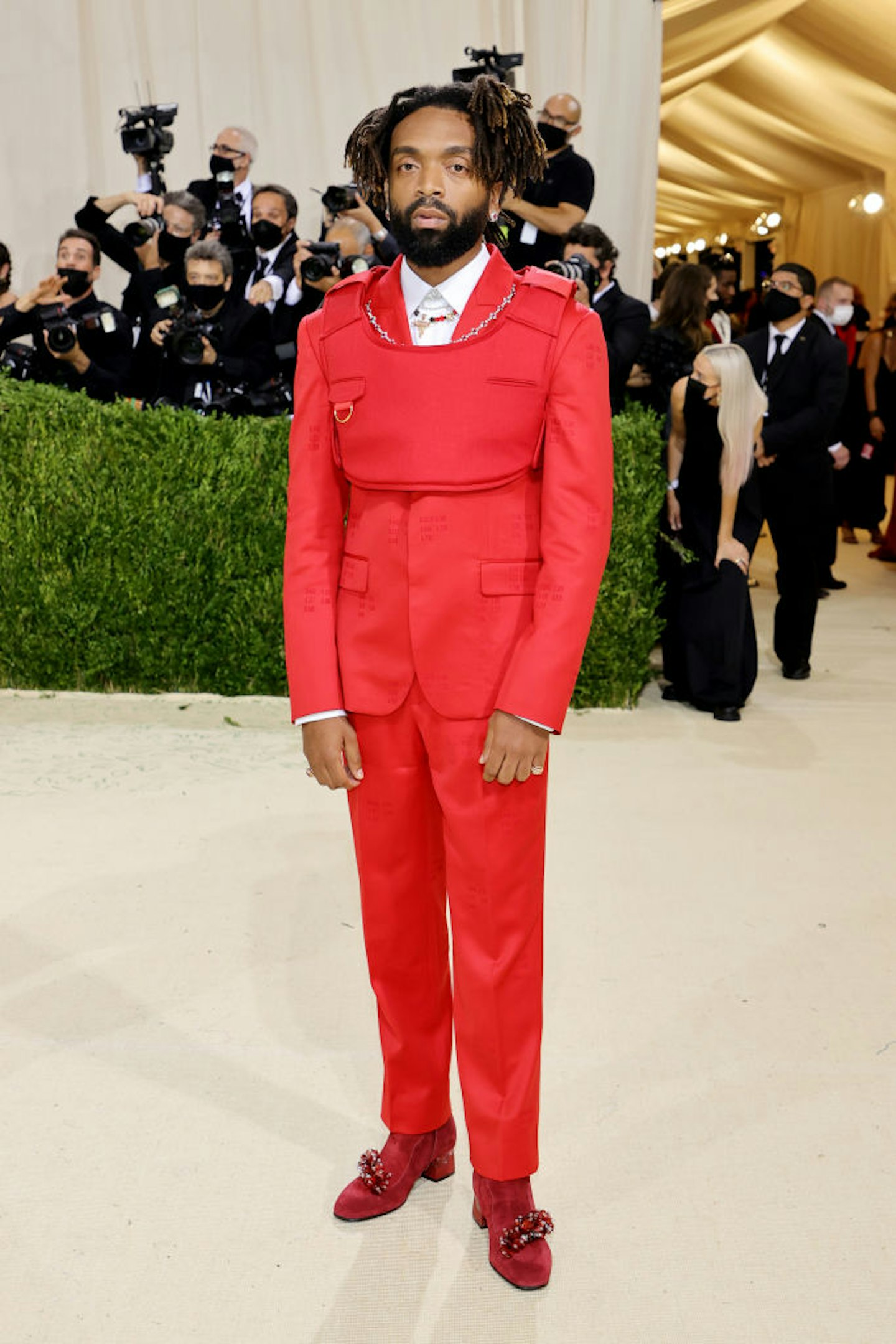 Kerby Jean-Raymond has dressed the likes of Taraji P. Henson, Zendaya, Tessa Thompson and Laura Harrier. He's also the master of using the platform a fashion show provides to tell stories, whether they're about the Black pop culture icons that history has forgotten, like Sister Rosetta Tharpe, or about Black inventions, which was the focus of his first show as part of Paris Couture Week.
Brother Vellies
Who could forget Jodie Turner-Smith's snakeskin boots on the film poster for Queen & Slim? They were made by Brother Vellies's Aurora James, who collaborated specially with costume designer, Shiona Turini, on the project, and who founded her sustainable brand in 2013 to celebrate and sustain artisanal practices in Africa. 'I want to keep traditional African designer practices and techniques alive,' James told Grazia. In 2020, she founded 15 Percent Pledge, an organisation that lobbies major retailers to pledge 15% of their shelf space to Black-owned brands, and this year she was nominated for Accessory Designer of the Year at the CFDA Awards.
TTYA
Seeing a gap in the market for clothes that cater to taller women, London-based fashion stylist Irene Agbontaen (who stands at 5'11" herself) created TTYA - Taller Than Your Average - for women who are 5'9" or over. Its tagline? 'An inclusive space for the excluded girl.' It also previously launched a shoe collection, available in sizes 4-13 on ASOS.
Sika Designs
In 2005, Phyllis Taylor founded Sika Designs, where the clothes are designed in London and handmade in Ghana, to prove that a fashion business can be both successful and ethical. She's previously collaborated with Afua Hirsch, the British-Ghanian journalist and author of Brit(ish), on a collection of printed puffer jackets, waist-cinched skirts, dresses and skirt suits, and also launched Little Miss Sika. As Taylor reminds us on Instagram, 'Remember to be bold in all things you do.'
Christopher John Rogers
Christopher John Rogers famously stitched his bold, beautiful and, often, larger-than-life designs from his Bushwick apartment until acquiring a Soho studio. With fans including Jodie Turner-Smith, Rihanna, Tracee Ellis Ross, Zendaya, Regina King, Lizzo and Tessa Thompson - as well as Vice President Kamala Harris - expect to see his name in lights for a long time.
Fe Noel
For the finale of her show at NYFW SS23, Felisha 'Fe' Noel wanted to make a statement about retirement equality. Collaborating with TIAA, an organisation that helps people retire with confidence, Noel sent a couture gown down the runway that was made out of dollar bills. ''The Dre$$' represents the staggering potential $1.6 million dollars women miss out on in retirement savings,' Noel posted on Instagram.
Mateo New York
Matthew Harris, the self-taught fine jeweller behind Mateo New York, grew up in Montego Bay, Jamaica, as the son of a seamstress. Consider the pieces - from the 14-karat gold, quartz and diamond pendant necklace to the lapis lazuli ring - as future heirlooms.
Telfar
Telfar's Shopping Bag, or the 'Bushwick Birkin' as it's called in social media circles, is an 'It' bag with a difference. Its fan club includes Alexandria Ocasio-Cortez and Solange and, instead of a one thousand dollar price tag, its mission statement is simple: 'Not for you, for everyone.' Its founder, Telfar Clemens, told The Guardian: 'Just looking at everyone with their paper shopping bags, I realised that this is a completely unisex silhouette. We measured a Bloomingdale's bag to make the first sample. When it came to the price, I based it on what a DJ might make in a night; that's what felt right for me.'
KIMEZE
KIMEZE, the London-born eyewear brand launched in 2022, and values statement style, everyday versatility and holds exceptional quality at its core. Inspired by the founders' African heritage, the brand was birthed out of a desire to showcase diversity. The brand merges both London & Africa, and is meticulously handcrafted in Italy. These sunnies are perfect for everyday wear or if you just want to spice up a simple outfit. They're loved by Lewis Hamilton too!
Vavvoune
Valérie Blaise's leather accessories brand, Vavvoune, specialises in accessories that are, 'Made to cue emotion'. Translation? The coolest selection of shoulder and top-handle bags that are designed in Brooklyn and made in New York's Garment District.
Wales Bonner
A recipient of LVMH's Young Designer Prize and the Fashion Awards' Emerging Menswear Designer Prize, both within two years of launching her brand, Grace Wales Bonner is a force to be reckoned with. Drawing on her dual heritage (her father is Jamaican, her mother English), and her love for 'history and research' as she told the The Guardian, a Wales Bonner collection isn't just something to wear, it's a story.
Casely-Hayford
The Casely-Hayford brand spans two generations of design talent, Joe Casely-Hayford OBE, who passed away in 2019, and his son, Charlie, who spent his childhood in his dad's studio. Joe's second hat was as creative director of Gieves & Hawkes so it's no surprise that Casely-Hayford has carved out a niche of its own in bespoke tailoring for men and women with a slow-fashion approach.
AAKS
Akosua Afriyie-Kumi started her handbag label, AAKS, to showcase Ghanaian craftsmanship and create employment opportunities in Africa. Her vibrant raffia creations - some with ruffled fringes, others with pom-poms, and all with bags of personality - are all handwoven in Ghana.
Martine Rose
Martine Rose started out as a menswear shirting brand, making the shortlist for 2018's LVMH Prize, and draws inspiration from her Jamaican-British heritage and her city, that's London's, fascinating melting pot culture and music.
Nubian Skin
Nubian Skin, founded by London-based Ade Hassan MBE, is a skin-tone lingerie and hosiery brand for women and men of colour, hence its tagline, 'A different kind of nude.' With a comprehensive range of basics (from cotton briefs to bodysuits and slips) - as well as some beautifully embellished lace pieces - it's a game-changer in the market.
Janet's List
If you want to shop from as many businesses founded and run by women of colour as possible in the UK, look no further than Janet's List. It's a curated edit of jewellery and beauty brands, such as LB Beads, Ahima Jewellery and Sofia Latif, brought together by former barrister Janet Oganah. 'Janet's List is at the intersection of all the things I love: empowering women, diversity, business and digital technology,' she says. The website also offers online courses for would-be business owners.
SANTE + WADE
This London-based footwear brand, founded by Shola Asante and Agnès Cushnie, saw a gap in the market for handcrafted footwear that caters to longer and wider sizes (37-46, available in standard and wide fit). Designed in the UK, and handmade in Portugal, you won't look back once you've slipped your feet into its snake-print, chain-link loafers.
Asantii
Asantii's CEO, Maryse Mbonyumutwa, has ambitions to become the first global contemporary fashion brand to come out of Africa. Through Asantii's parent company, Pink Mango, she opened three factories in Rwanda, creating 4,000 jobs and committing to the upskilling of workers. Using fabrics sourced in Africa - organic cotton from Madagascar, Faso Dan Fani woven textiles from Burkina Faso, to name just two - the factory-to-consumer business model means that prices are good, while the designs (produced by 14 design consultants from 12 countries in Africa) are directional yet wearable.
Sabirah by Deborah Latouche
Deborah Latouche's demi-couture brand is all about modest clothes for all women. Specialising in the most exquisite occasionwear - think balloon-sleeved blouses, full skirts that swish against the ankle and dramatic capes - Latouche is on a mission to prove that, for the modern modest dresser, covering up can still be a statement.
Selasi
Ronan Mckenzie's Selasi is designed, 'To command yet be so gentle on the tongue. Giving attention to what it is that caresses my body every day.' You can shop the multidisciplinary creative's long-sleeved bodysuits, layered crop tops, knitted leggings and high-necked, body-caressing midi dresses as part of the brand's collaboration with Browns Focus.