Sometimes, the high street makes a slam dunk with a buy so brilliant that it's a small miracle that it's not completely sold out. The Zara polka dot dress. The Boden blanket-stitched jacket. The Mango ballet pumps. And now there's another too-hot-too-handle product that you might want to get your hands on before party season stars: M&S' satin slip skirt.
The skirt is question is silver, which goes some way to explain why it's already sold out in several sizes as we approach Christmas. A little less obvious than gold, red or green, it still packs a punch when it comes to getting dressed at this time of year, when you want to look festive but don't want to be spangled, sequinned and generally shimmering at any given moment. Secondly, it's the princely sum of £35, which is very welcome at a time when you're probably strategising your present list, praying your cousins decide to splinter off so you can cross them off.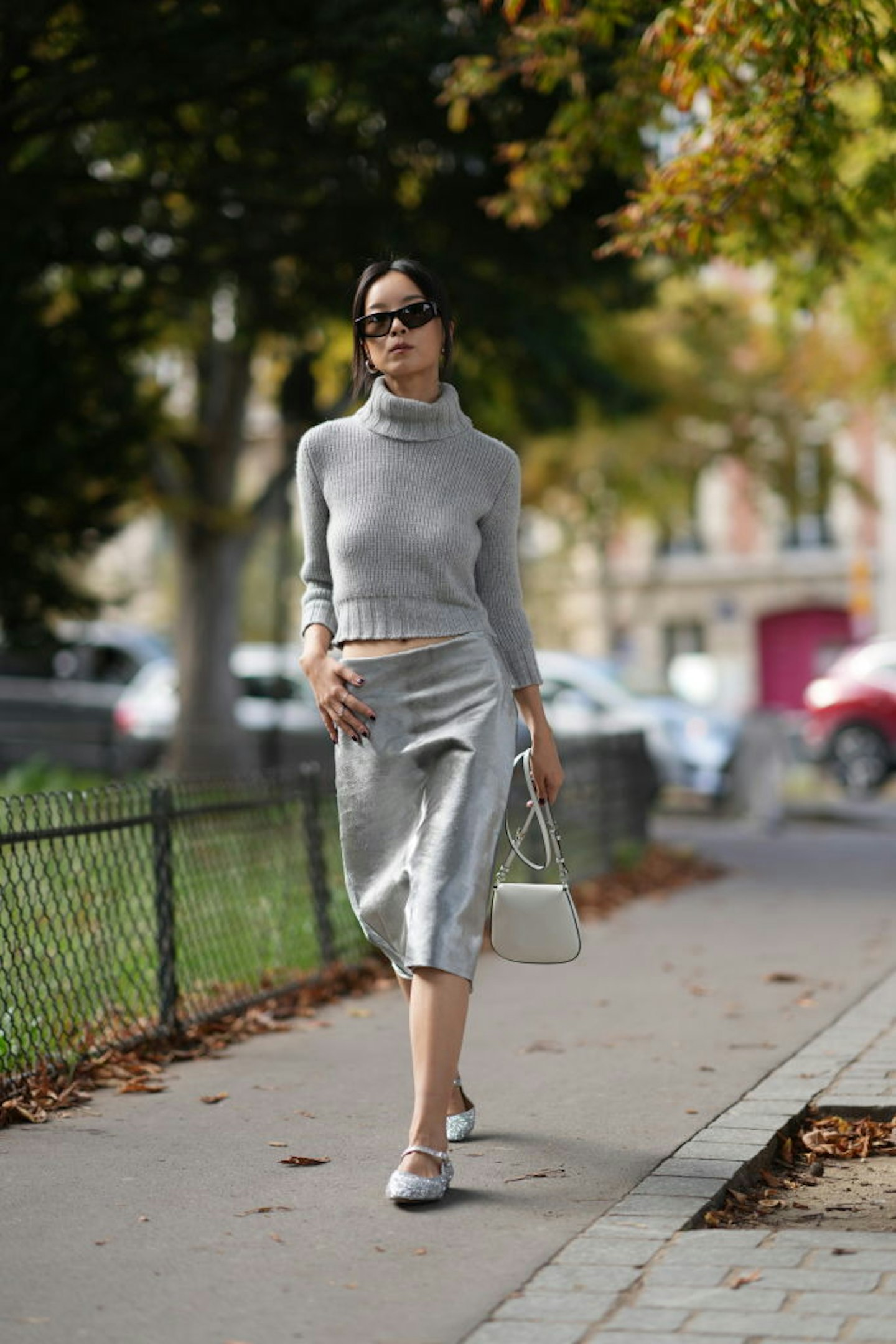 It couldn't be easier to wear. Style it with the oh-so-simple combination of a roll-neck jumper and ballet flats as above. Or dial it up a little with strappy sandals, a tank top and a 'party' coat. Oh, and if you do miss out on the super skirt from M&S, there are plenty of other options that you can shop this Black Friday...
SHOP: The Best Silver Skirts Currently On Sale