As far as shopping goes, one of the most difficult items to purchase is a pair of jeans. With sizes differing between shops, the hunt for finding your most flattering and comfortable fitis no mean feat.
The lucky ones that have found their true blues will tell you they didn't come without the hunt, because finding your perfect pair requires trying on a few different styles to work out what works best for your body shape.
With all that hard work, you may think it's necessary to invest in an expensive pair, but look to jeans juggernaut Levi's, who prove that, when it comes to denim, designer is not the only answer. Levi's denim really does go the distance, whether buying brand new or vintage pairs, which have become increasingly popular in recent years. Wrangler's Heritage Fits collection is also a great starting point. All four styles feature a vintage-looking high waist, while the leg shapes varies from fitted (the Wriggler) to wide-legged (the Worldwide).
READ MORE: The Best Mom Jeans: A Definitive Guide On How To Make Them Work For You
Those aren't the only affordable options, though. The high street has become a real game-changer over the past couple of years for great denim that looks as expensive as their designer counterpart. From the classic mom jean to the fashion insider's favourite (Topshop's Editor jeans), there's a silhouette to suit everybody.
Looking for something more trend-led? There's plenty of great denim ticking every box from tie-dye to patchwork and pastel hues, too.
Scroll through our edit of the best high street denim to buy now.
SHOP: Best High Street Jeans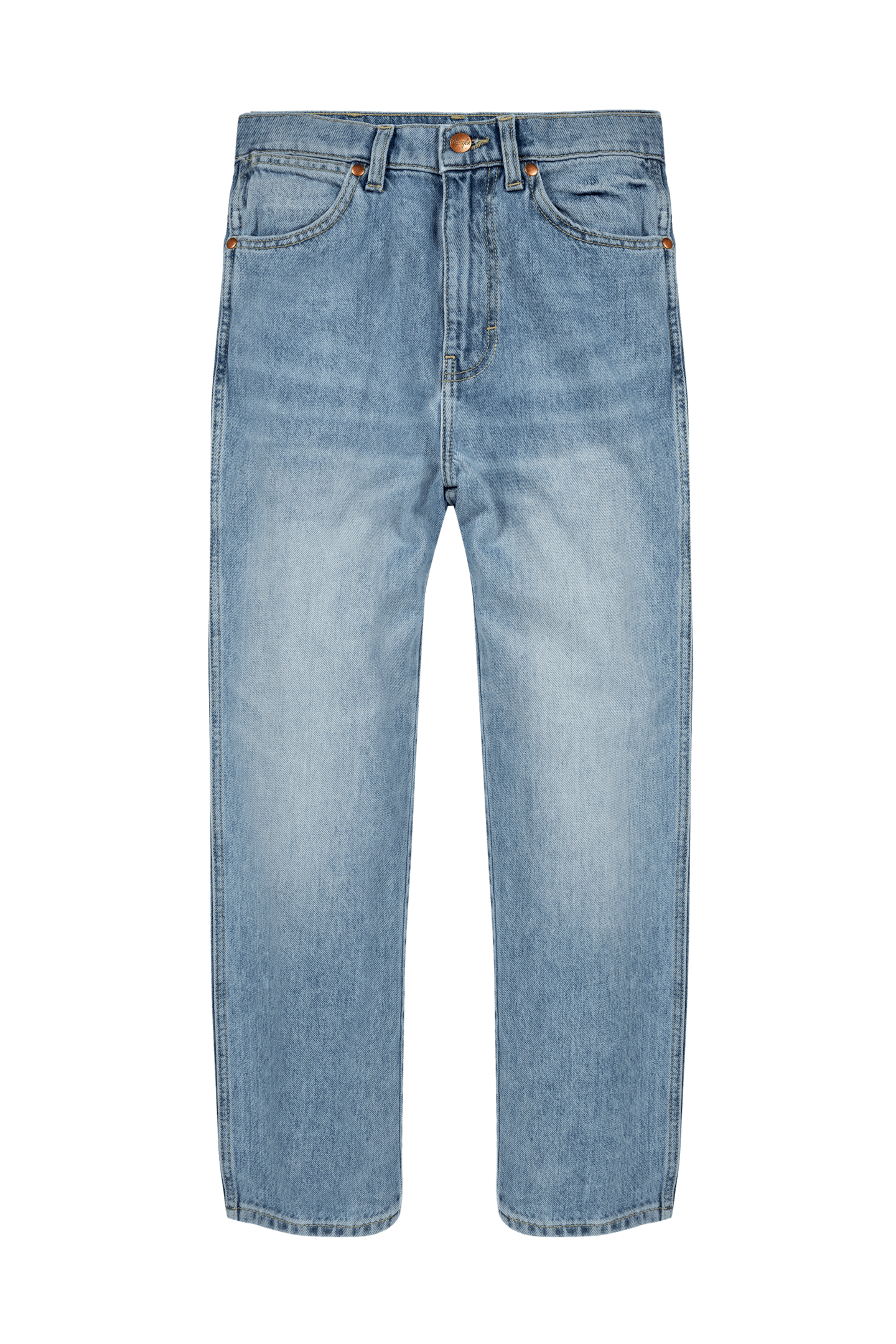 1 of 16
Wrangler, Wild West Jeans In Sunny, £90
2 of 16
John Lewis & Partners, Flares, £59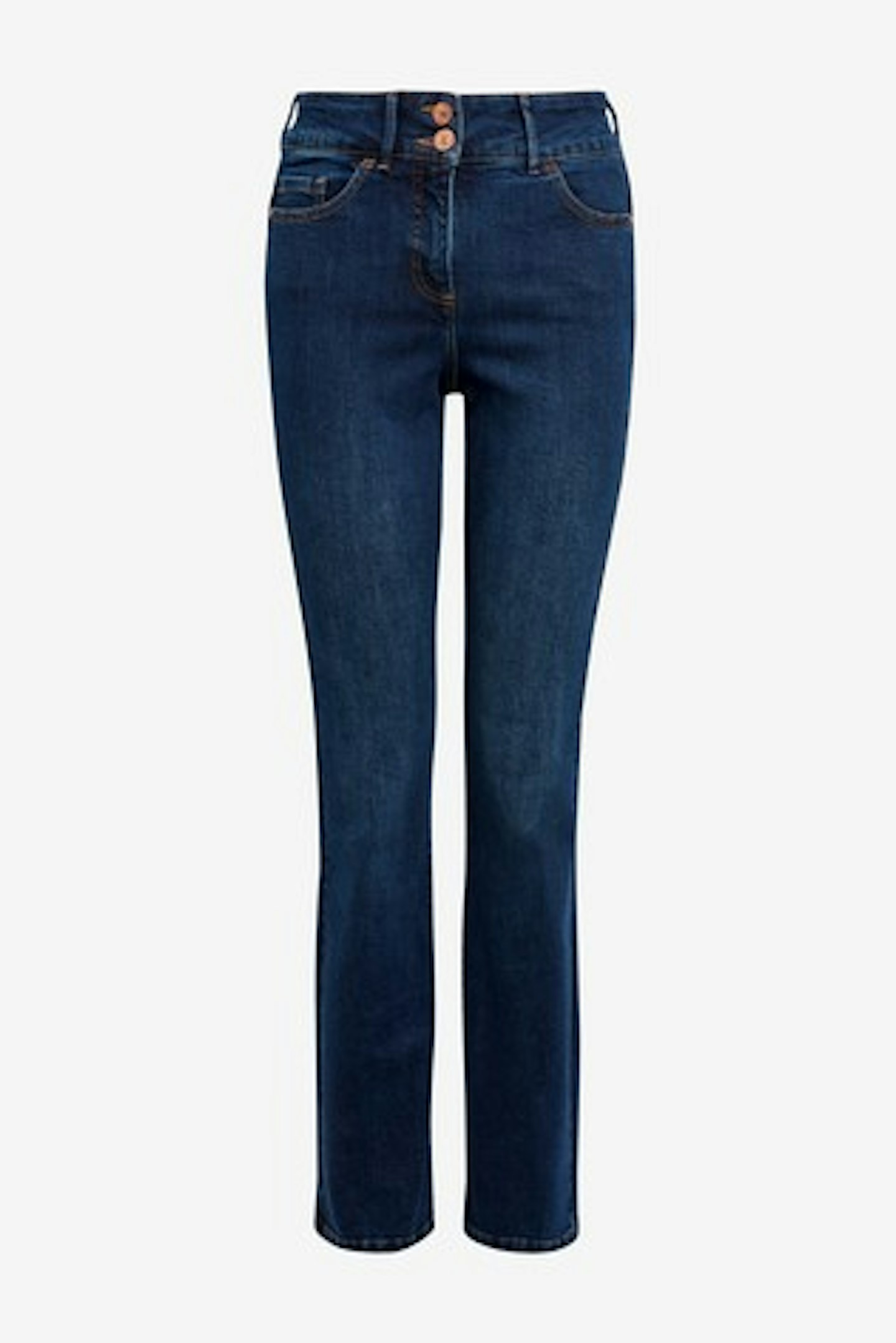 3 of 16
Next, Butt Enhancer, £32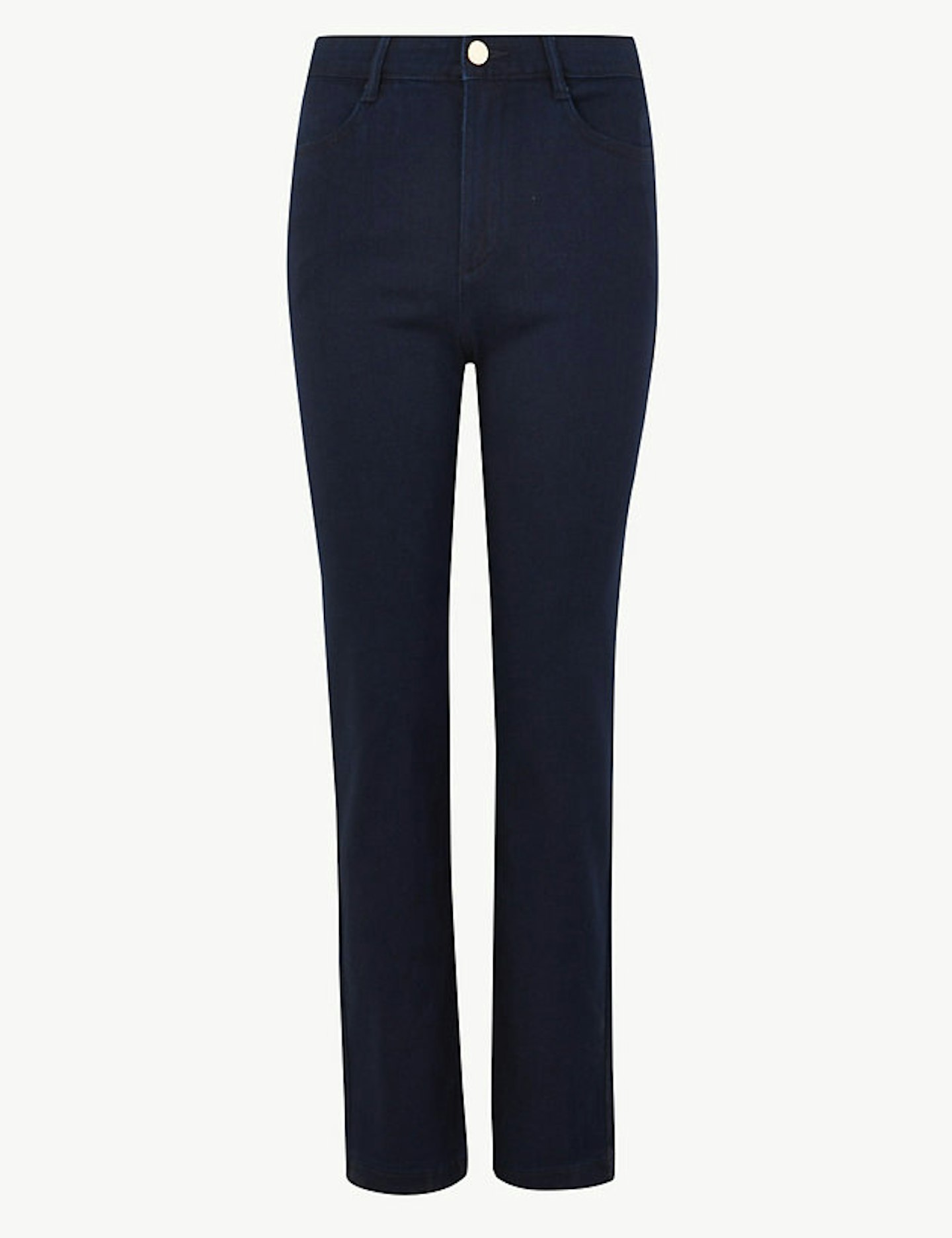 4 of 16
Per Una, Roma Jeans, £28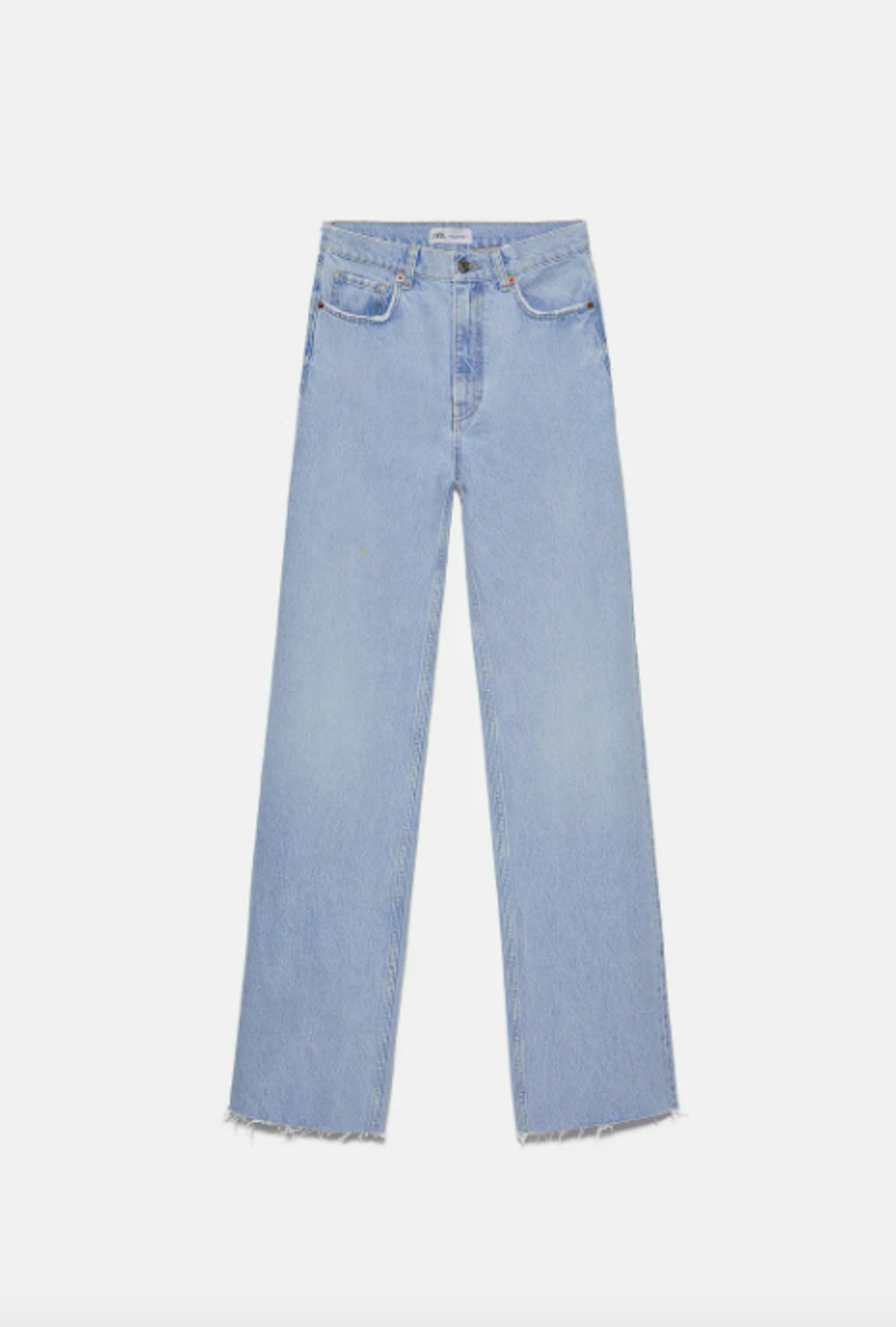 5 of 16
Zara, Hi-Rise Jeans, £27.99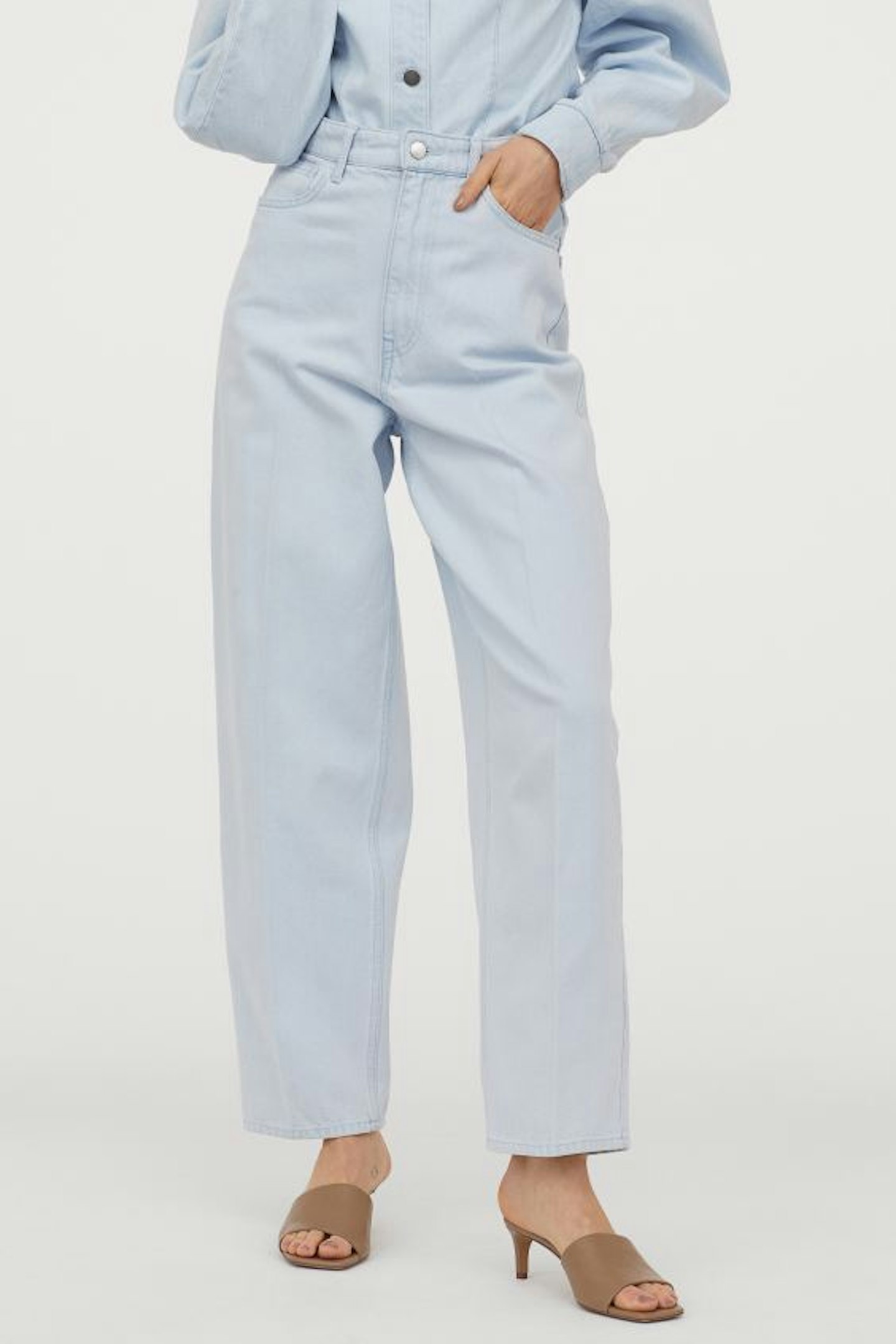 6 of 16
H&M, Tapered High Jeans, £34.99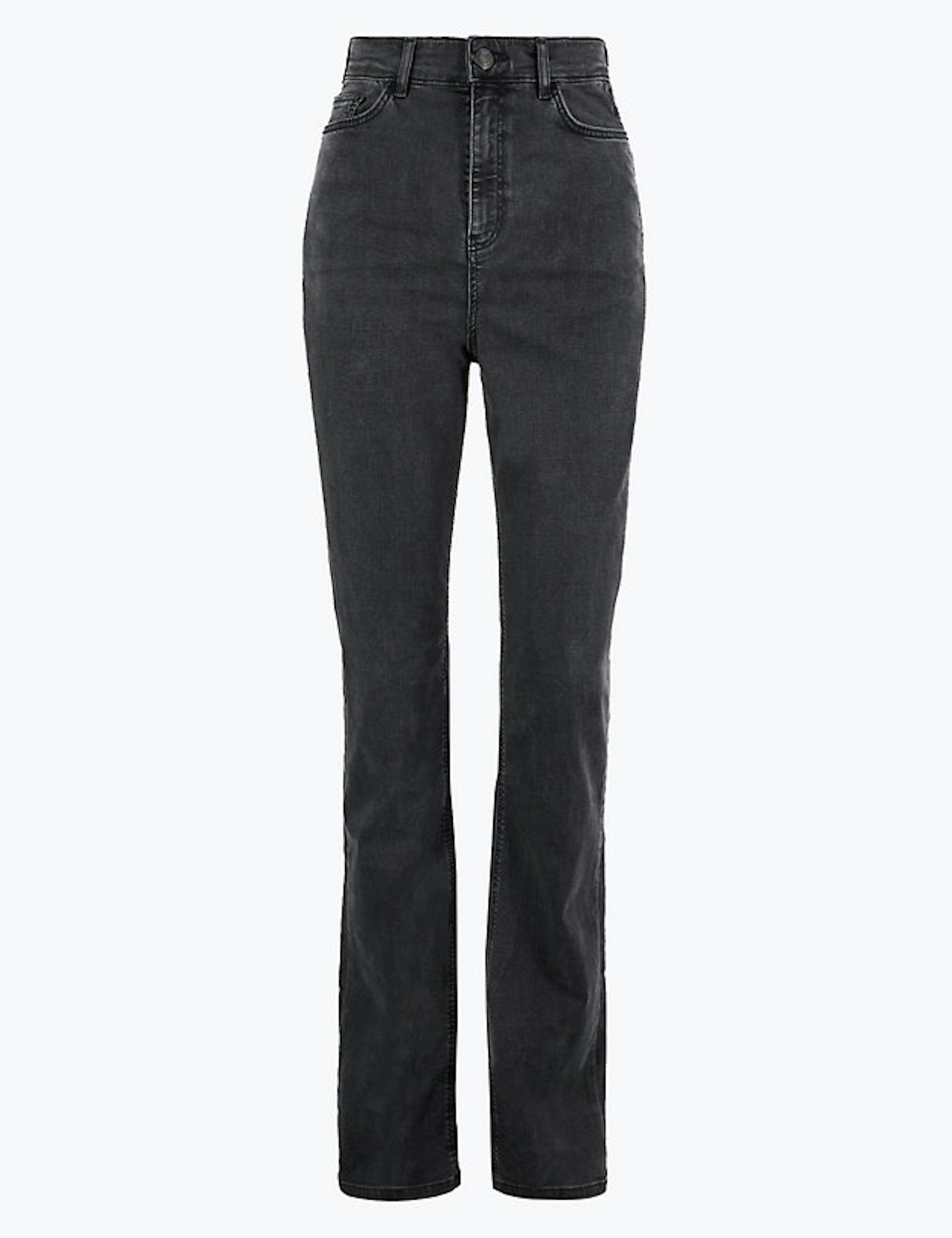 7 of 16
Per Una, Tencel™ High Waisted Slim Flare Jeans, £28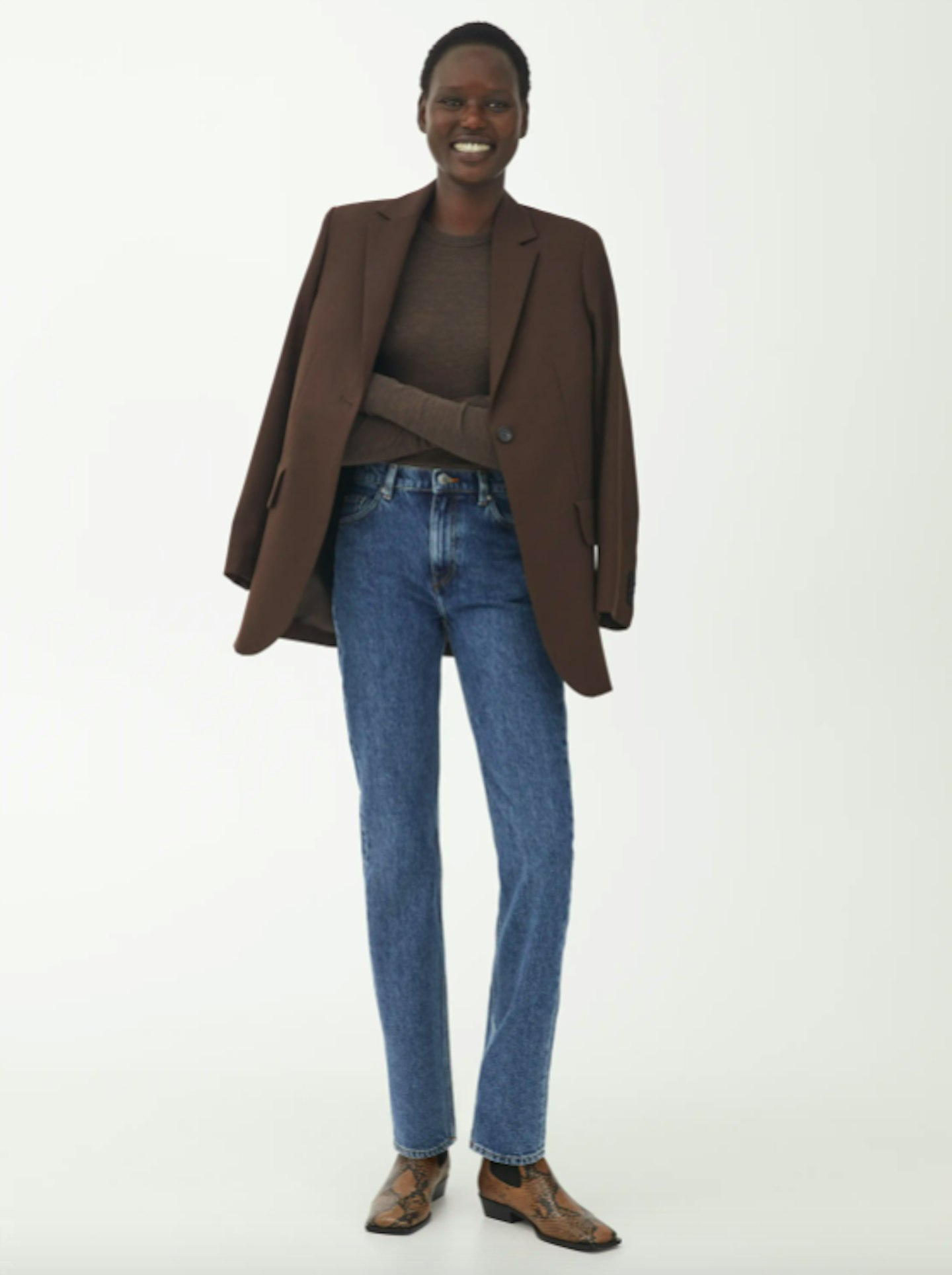 8 of 16
Arket, Regular Jeans, £59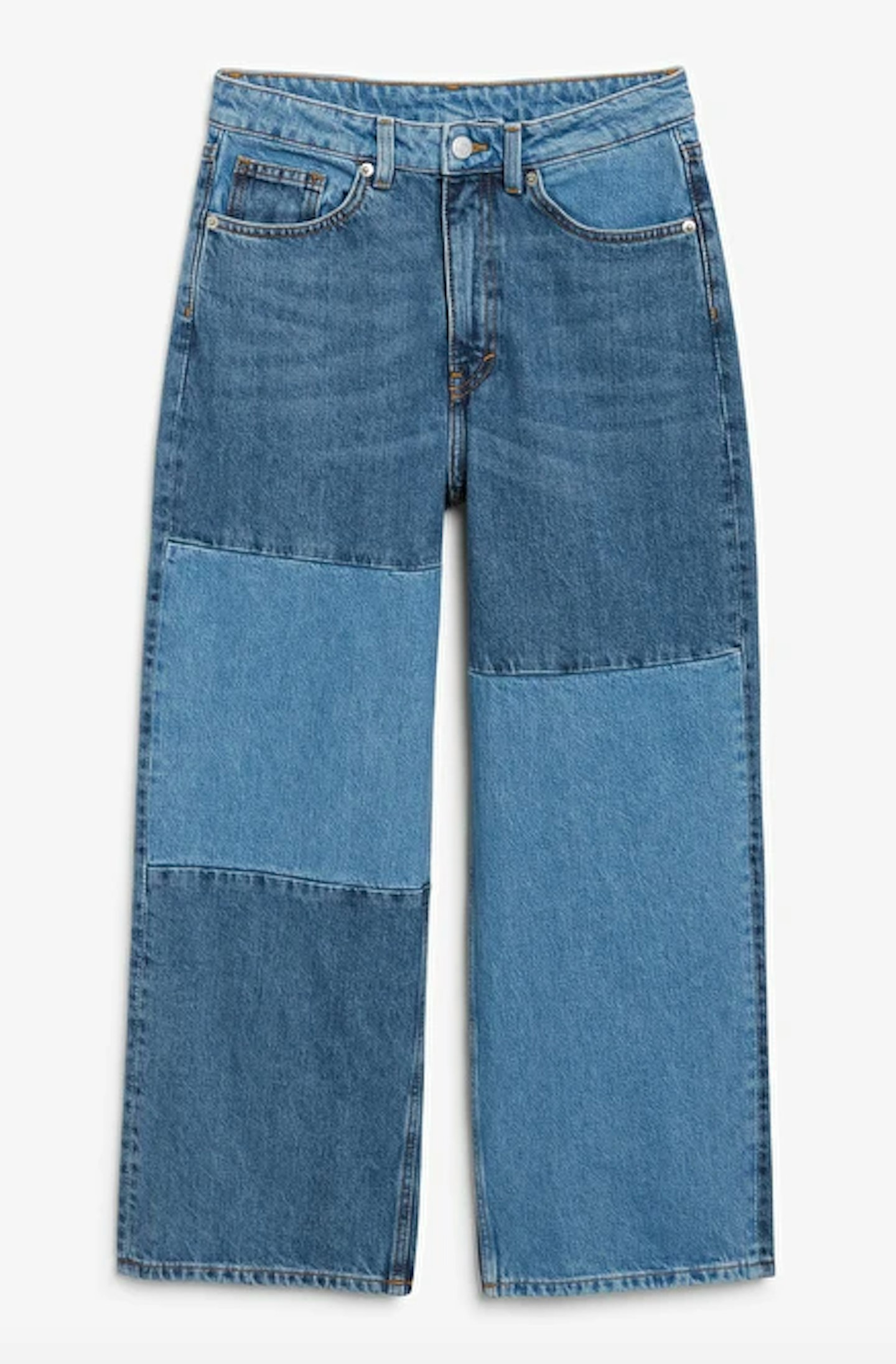 9 of 16
Monki, Mozik Jeans, £40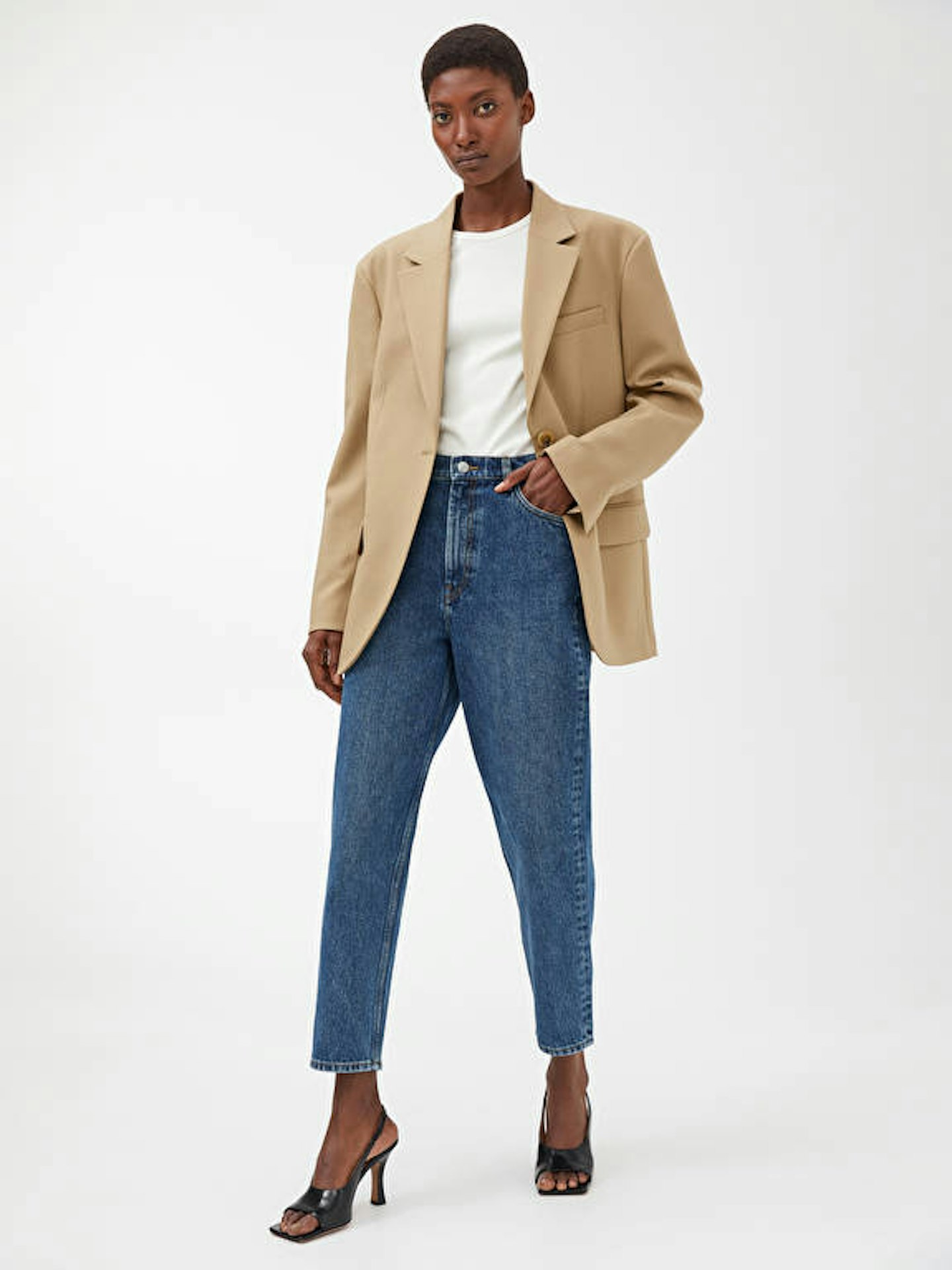 10 of 16
Arket, Cropped Tapered Jeans, £59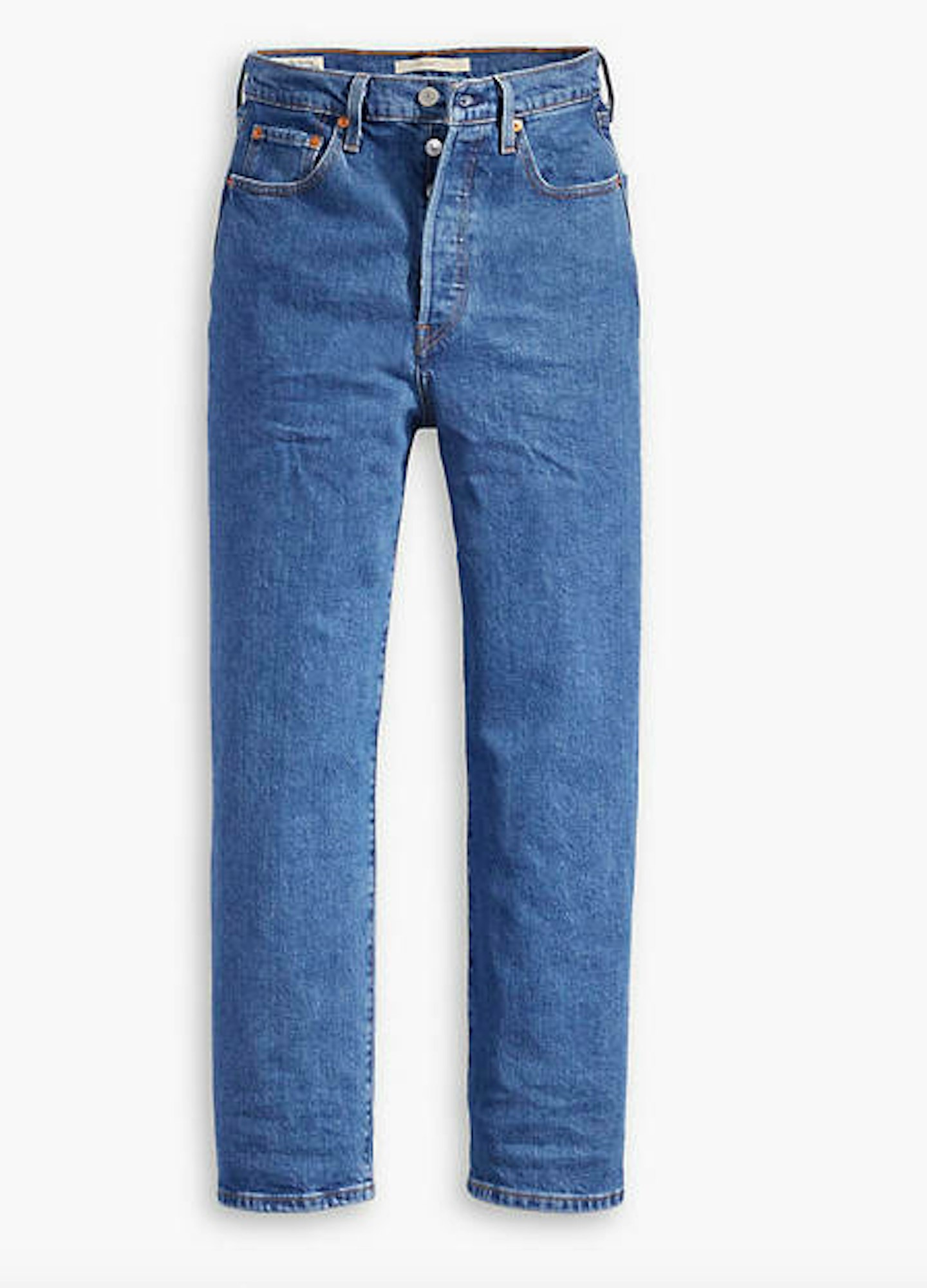 11 of 16
Levis, Ribcage Straight, £95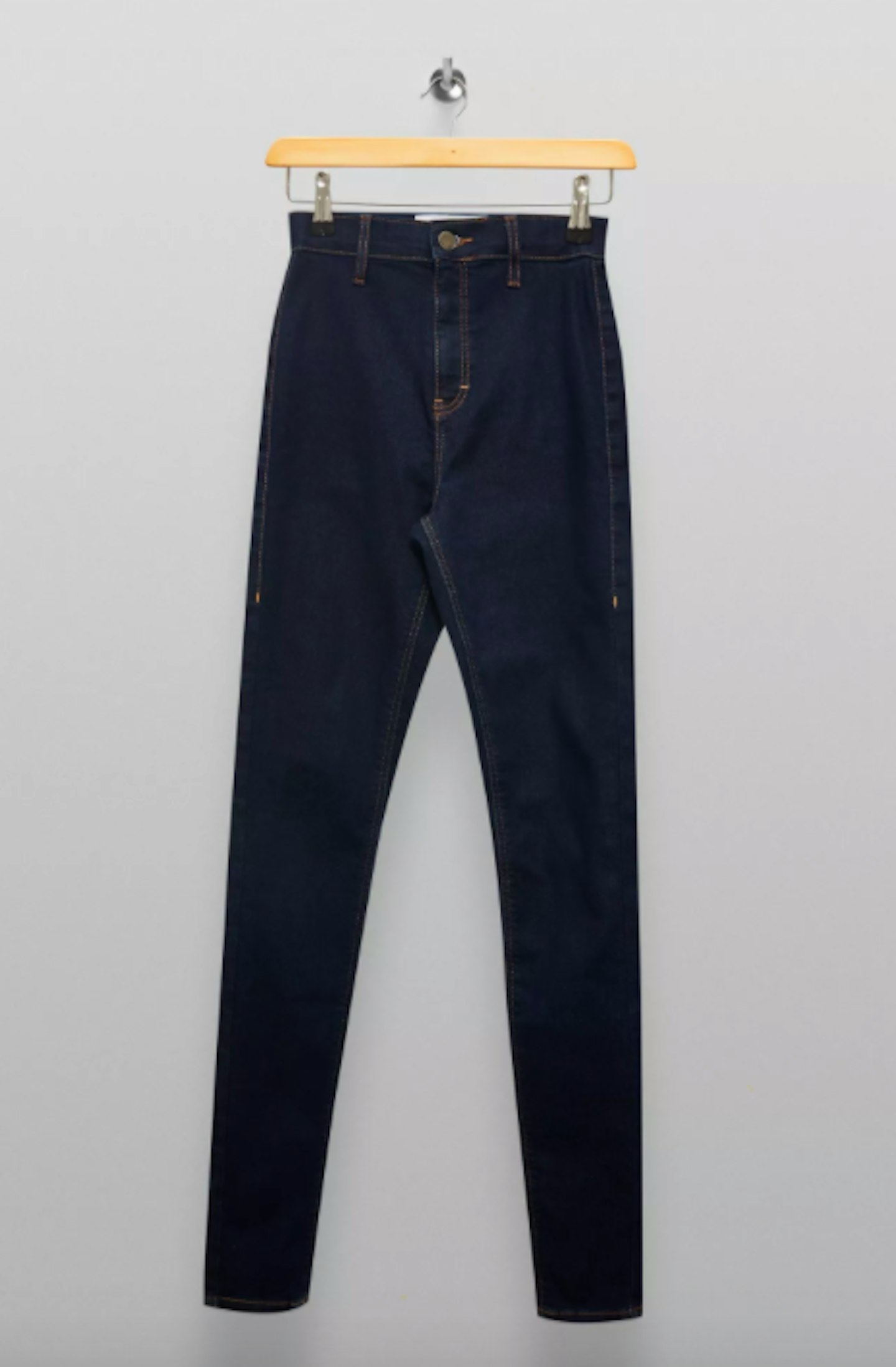 12 of 16
Topshop, Considered Joni Jeans, £36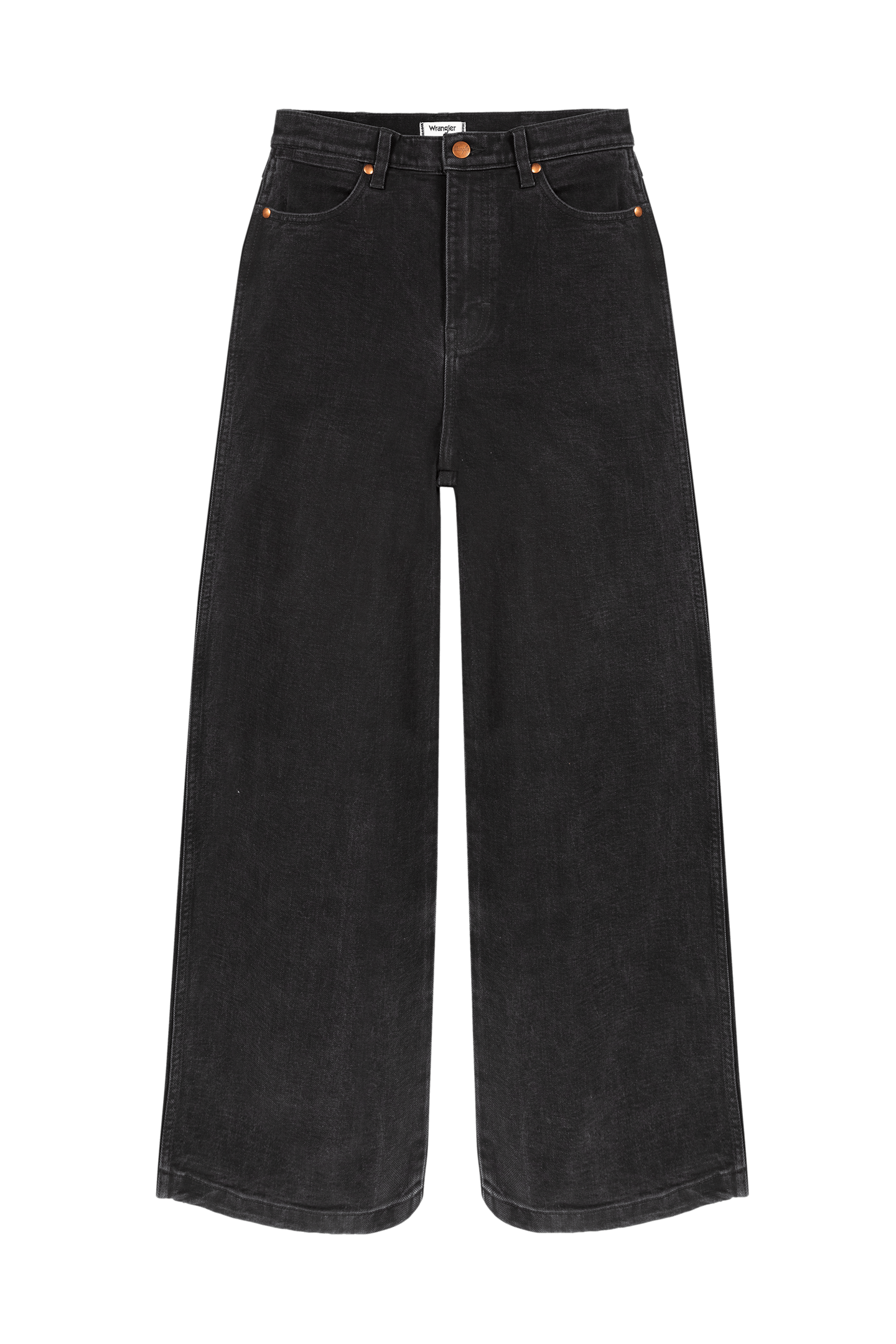 13 of 16
Wrangler, Worldwide Jeans In Storm, WAS £80, NOW £40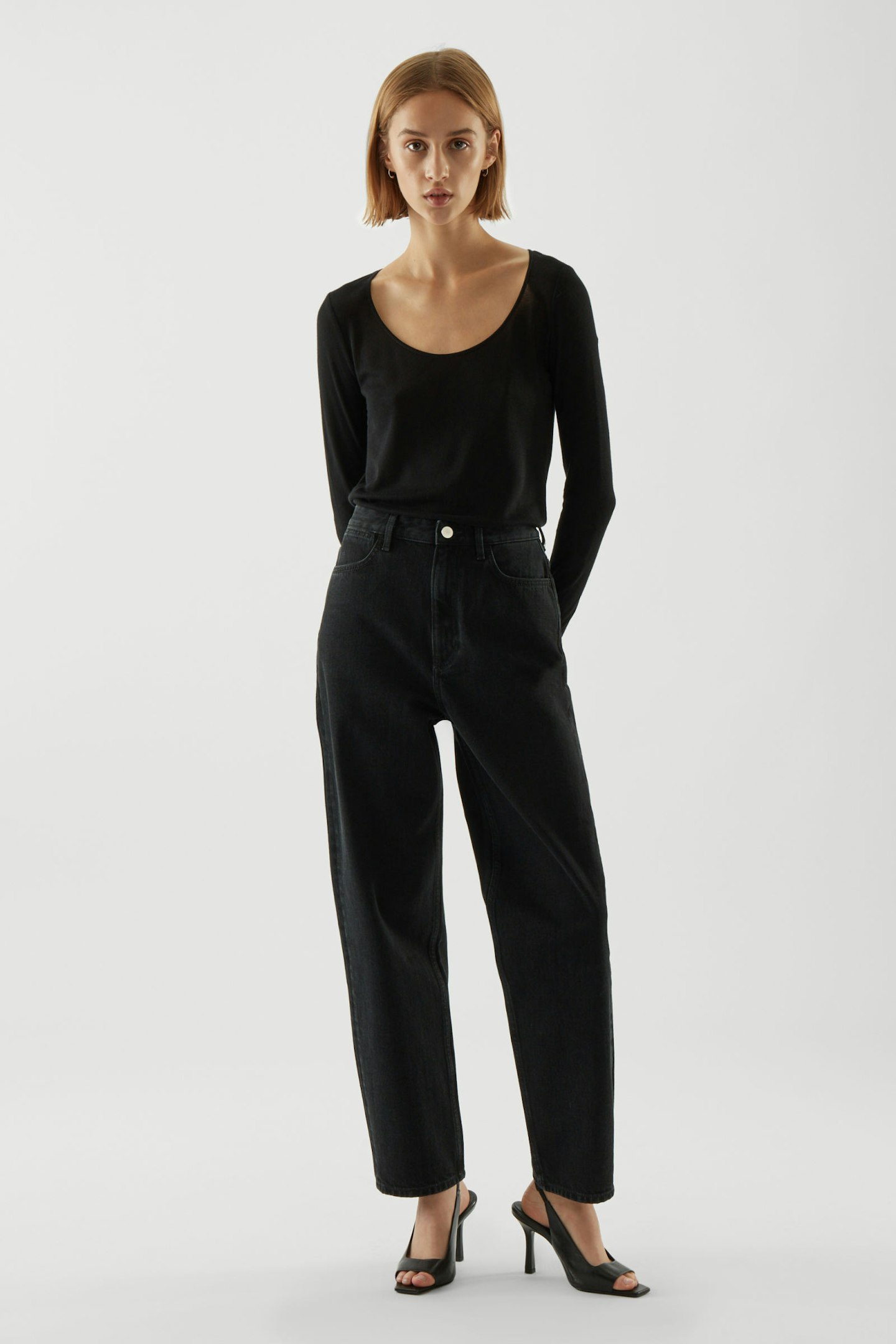 14 of 16
Cos, high-waisted tapered jeans, £69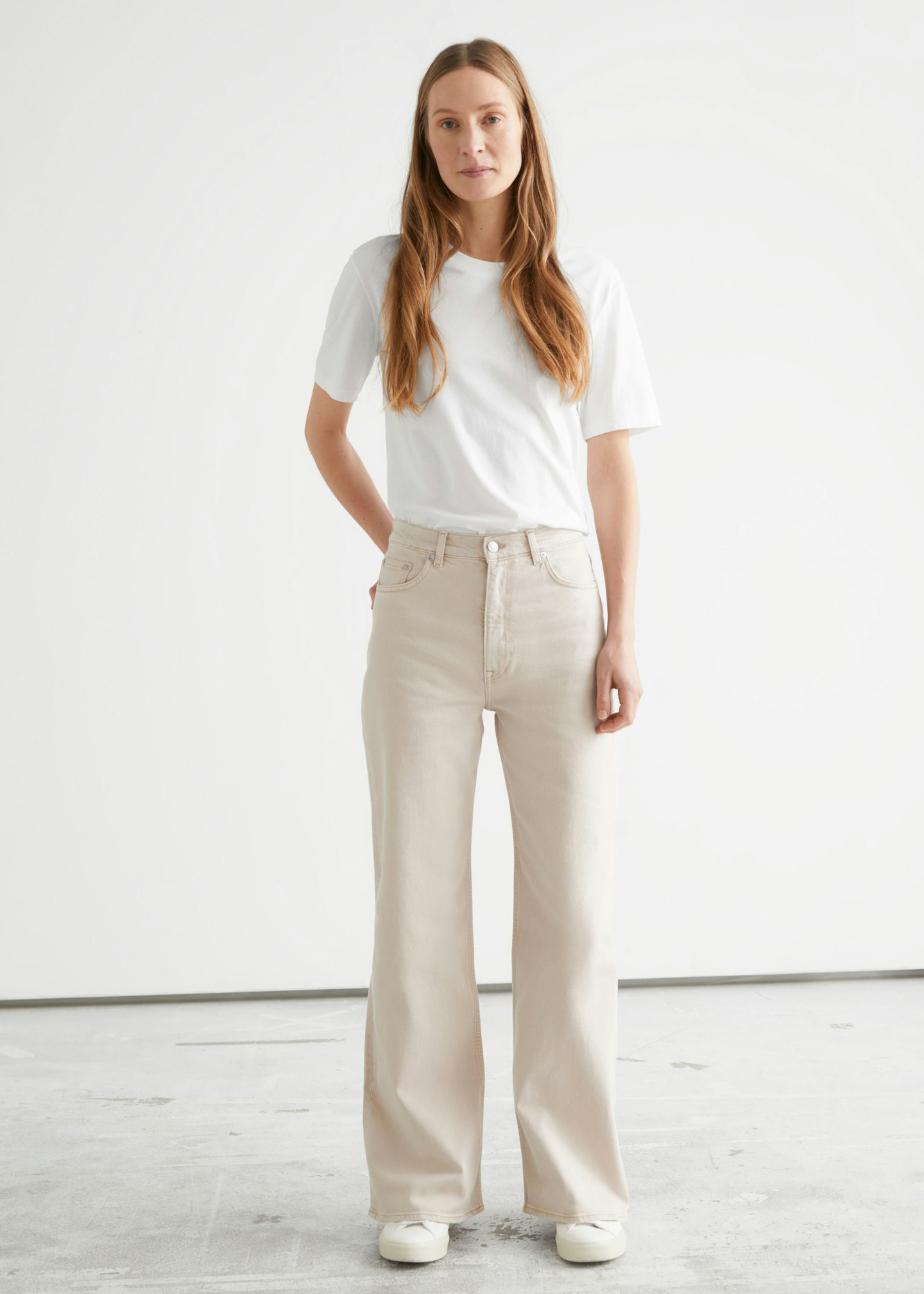 15 of 16
& Other Stories, Treasure Cut Jeans, £75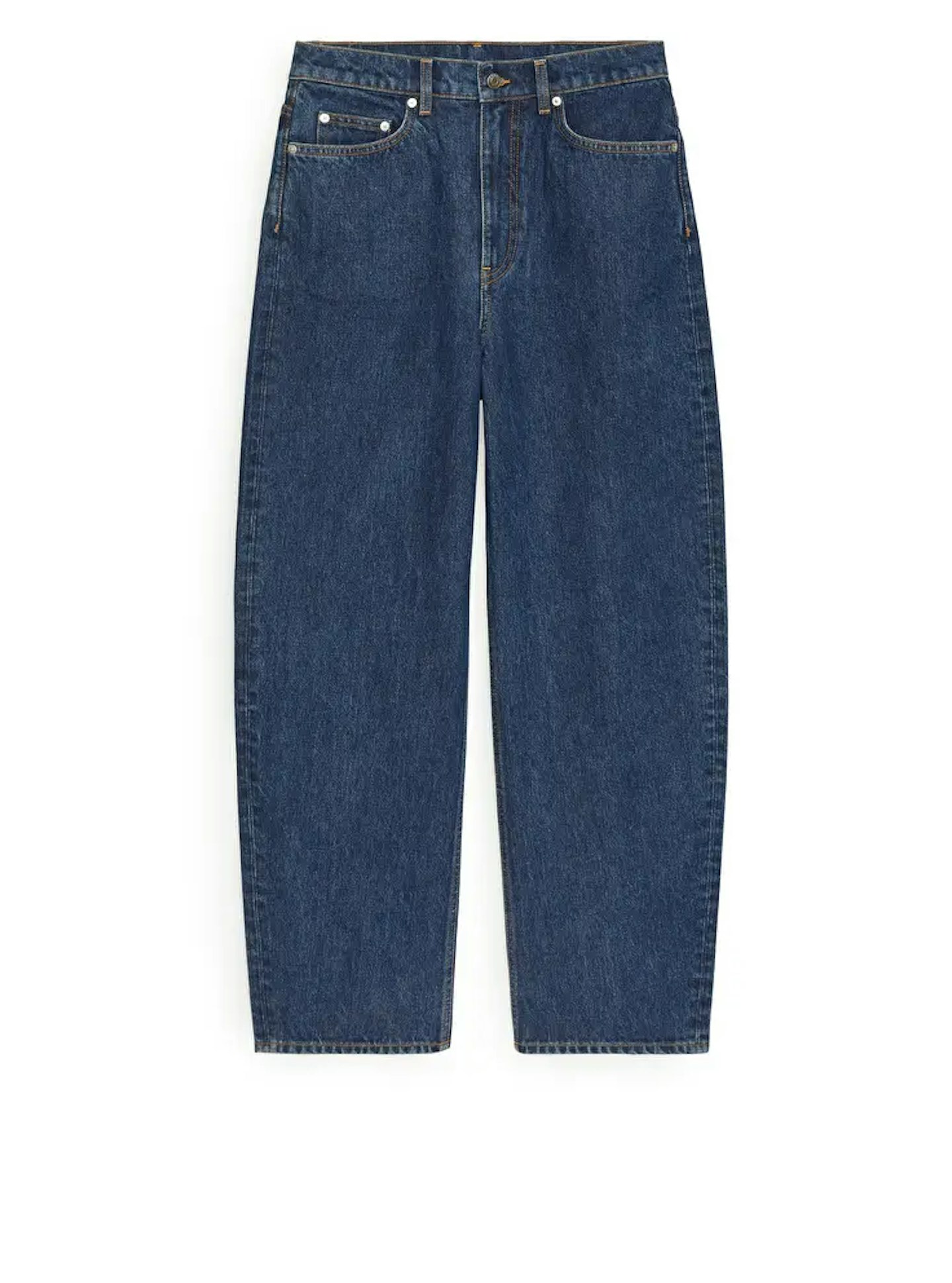 16 of 16
Arket, barrel leg jeans, £69