It's more common than ever for someone I know to ask for my advice on what to wear to an Indian or South Asian wedding. Whether it's a celebration taking place here in the UK or abroad, knowing exactly how to approach a daunting dress code can be fairly nerve-wracking. It can also be incredibly fun, however, thanks to a wealth of beautiful clothes on offer – if you know where to look. So, rather than worrying about your outfits and whether they're appropriate for specific events, consider this your ultimate guide to what to wear to be the best dressed guest.
How To Choose Your Outfits For An Indian Or South Asian Wedding
You can expect to attend a few events including a henna party known as the 'mehndi', the actual traditional wedding ceremony where religious rituals take place and then a post-wedding celebration. South Asian weddings are known for their extravagance and vibrant hues and, as a guest, you'll get to immerse yourself in a culture full of glamorous outfits, grand locations and delicacies that can leave a lasting impression on anyone. Oh, and no South Asian wedding is complete without a foot-tapping, booty-shaking Bhangra dance and a Bollywood playlist.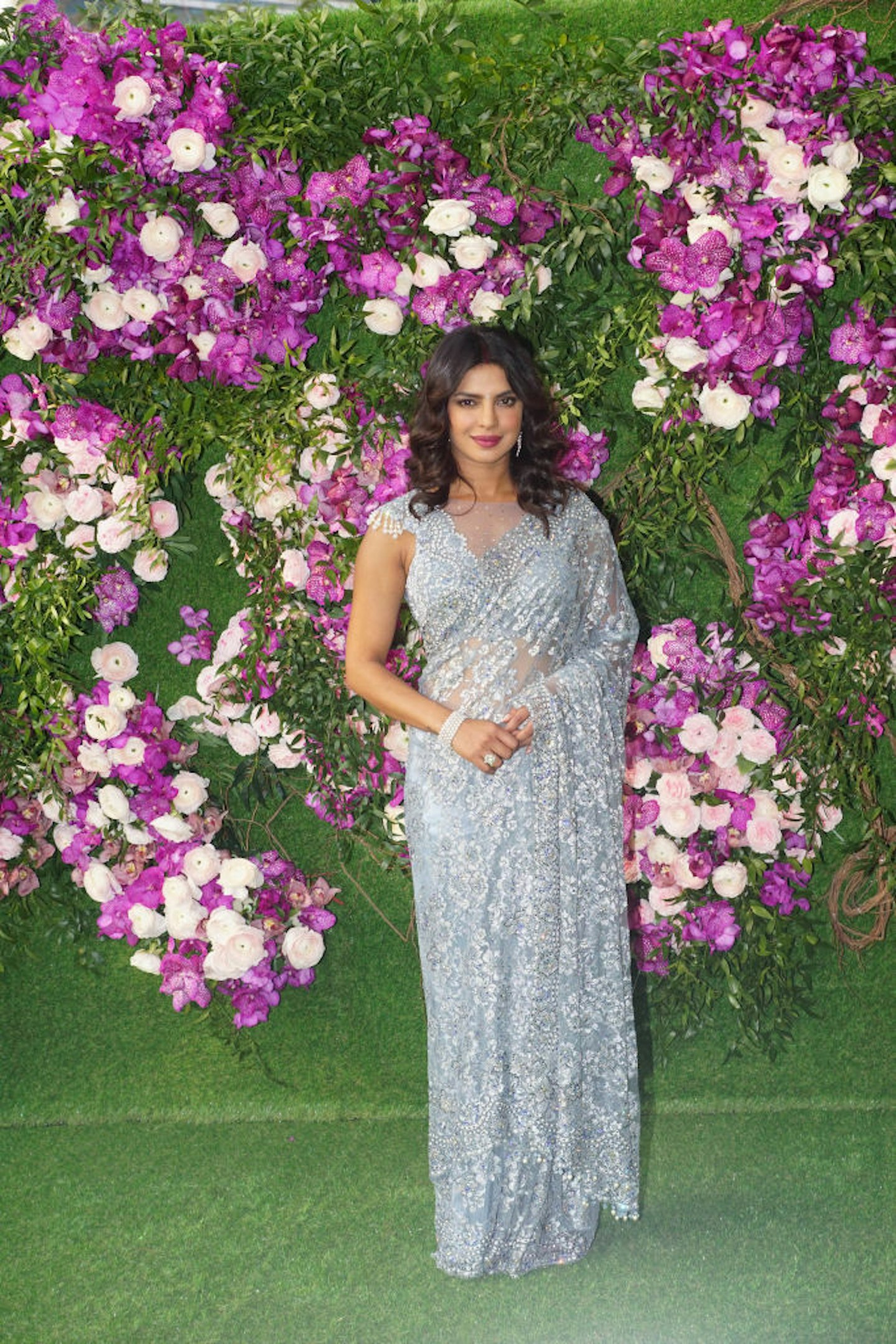 Deciding what to wear to such events can be both an exhilarating and daunting task but one thing's for sure, there is no such thing as too much colour. It's also important to understand that the dress code does not come equipped with a rule book so don't feel too constrained by it.
You can choose to wear a traditional sari, which can be a good option for the actual wedding ceremony. This also allows you lots of choice, as there are now so many different styles to choose from. If you need some inspiration, some of Priyanka Chopra's red carpet looks are where you should start. One tip is to find a tailor who can stitch the pleats in place for you beforehand – this will save you a lot of time and effort when it comes to getting dressed. A shalwar kameez (tunic and trousers) or a lehenga (full length skirt and top) are also great choices. You could also opt for a beautiful full-length embroidered dress which would be ideal for an after-wedding party. My personal favourite are 'sharara' trousers which have an impressive and elegant flare, falling loosely around the legs and typically worn with a fitted tunic.
Which Colours Should You Choose?
When it comes to colour, less is really just less at a South Asian wedding. This is the time to be as expressive as you like – you can expect to see a riot of colour from all the other guests, so you won't look at all out of place in something bold and bright. But if you do want to keep it more muted, you can find some beautiful pieces in ivory and gold.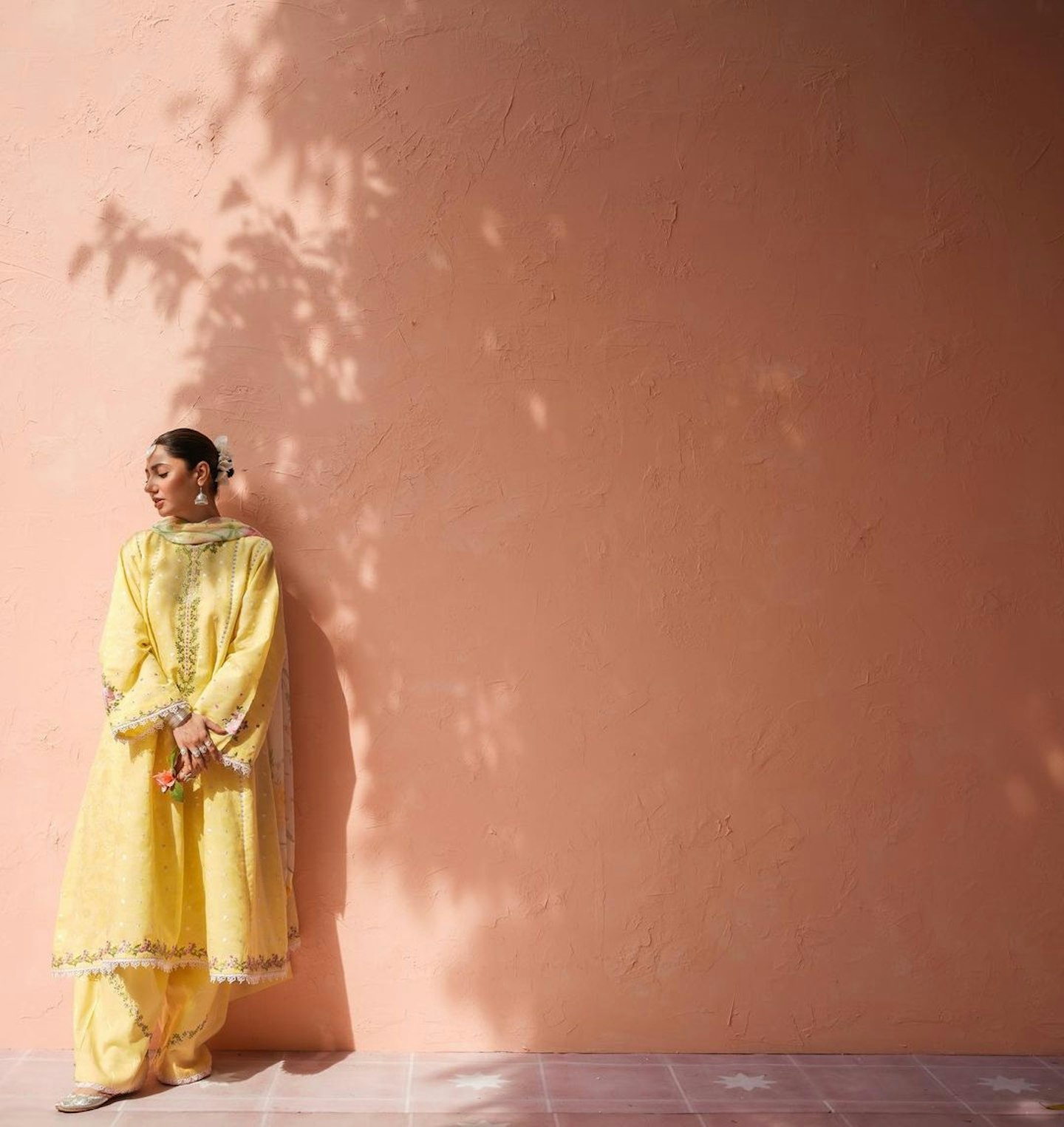 The only colour to avoid is red on the actual wedding day – many South Asian brides traditionally wear the colour to symbolise new beginnings, passion and prosperity.
Where To Find The Best Outfits For An Indian Or South Asian Wedding
Luckily, today there are so many options including shopping directly online with top fashion designers like Hussain Rehar, Sabyasachi, Abu Jani, Kamiar Rokni and many more who can ship within weeks. Since South Asian outfits can often be expensive due to the unique designs and intricate embroidery, rental platforms seem like the perfect solution – By Rotation and MyWardrobeHQ have some particularly good options.
If you live in a community where there is an unspoken cultural pressure to wear an outfit no more than once (I know) then you can visit local Asian boutiques like Aashni + Co and House of Faiza who stock a range of the latest designs. Areas such as Southall in London and Wilmslow Road in Manchester also have an array of boutiques with endless choices. Hussain Rehar, one of my favourite Pakistani fashion designers known for his genius mix of old school charm and contemporary appeal says: 'South Asian weddings seem to have it all and you can't go wrong with vibrant colour palettes and traditional cuts including high waisted lehengas with cholis layered with long embellished dupattas.'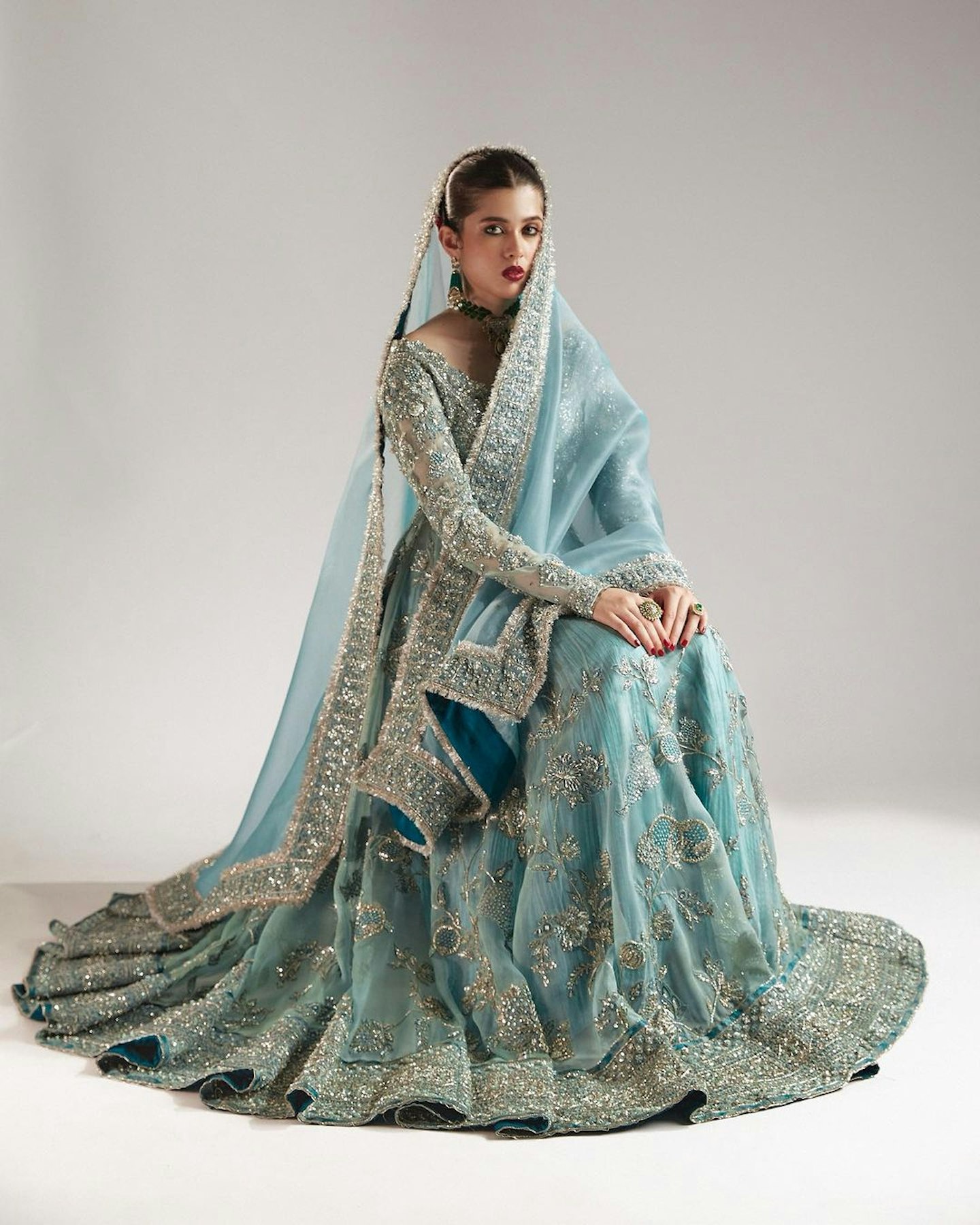 One of the best places to look online is Kaanjj, an incredible boutique which stocks some of the most beautiful, sustainable clothes and accessories. From traditional saris and lehengas to contemporary pieces like embroidered denim, you'll be hard-pressed to choose from such a luxe selection.
On the high street, ASOS has some brilliant options that are more affordable, including amazing sequin gowns and embroidered lehengas. And if you don't want to wear something quite so traditional, there are some great options in appropriate colours that wouldn't look out of place.
SHOP: The Best Outfits For An Indian Wedding
Description
This is a great choice if you don't want something more traditional but still want the ease and
Description
Green colours represent new beginnings, growth and good health and this sari is one of the
Description
ASOS has some brilliant options, including this pretty lilac co-ord. You can buy the skirt, top
Description
This dress is cloaked in light-catching sequins guaranteed to make you sparkle on the dance floor,
Description
This vibrant bespoke lehenga can be semi-stitched or made to measure. Hand-made in a classic
Description
This is a really beautiful choice – finish with gold accessories to add to the glamour. It's also
Description
This is such a beautiful set and ideal if you're not really a dresses or skirt person. Plus, you
Description
Amrika has nailed the mix between traditional and contemporary and, in even better news, you can
Description
If you really want a showstopper, Manish Malhotra is the designer you need. While his pieces are
Description
This glorious sari set is made-to-order, so you'll need to allow 3-4 weeks for delivery. The
Description
This outfit is comprised of a top and palazzo pants made from raw silk, with a dupatta in organza.