Coined way back in the heady days of the late 1980s and synonymous with gritty guitar music, the grunge scene is nothing new. Ever since Pearl Jam and Nirvana took to the stage in all their ripped denim and battered leather jacket glory, fashion's had love affair with grunge outfits. It's the ultimate cool-girl aesthetic, all nonchalance and effortlessness (which often requires significant effort) making it the perfect outfit idea.
When Indie sleaze popped up on TikTok, we were poised for the official grunge-girl renaissance. Bring back the days of ripped tights, messy hair and smudgy eyeliner - we're ready and waiting! The truth is, grunge obviously never went out of fashion. It continued to rumble on in the background, eschewing fashion trends and refusing to change for anyone - how apt.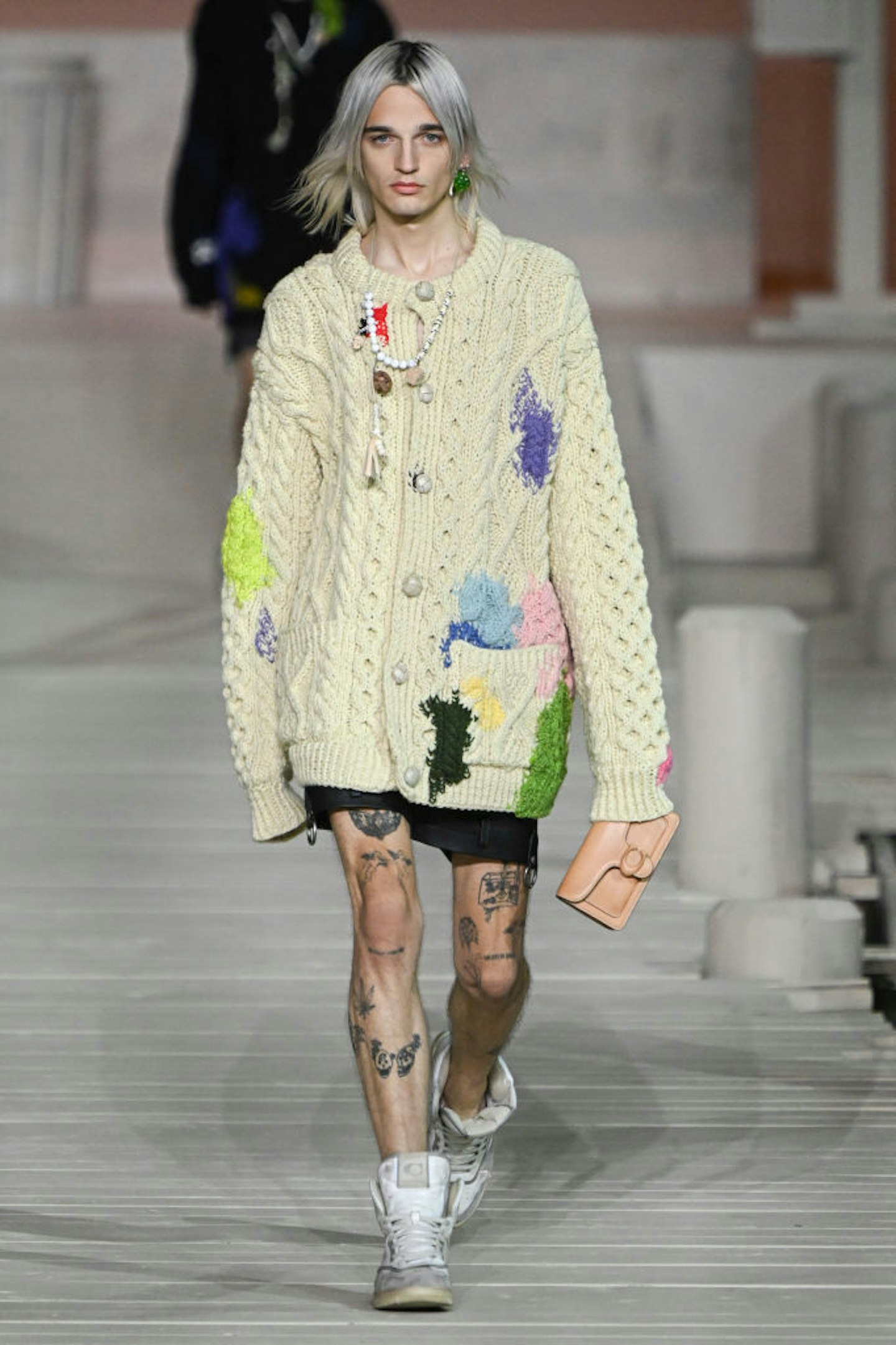 Cut to 2023, and grunge is once again hitting the big time. Coach's spring/summer '23 collection, all oversized knits and undone trainers, brought grunge to the runways. Next up was Bottega Veneta, where a flannel shirt and nappa leather 'jeans' were quite the high-fashion take - of course worn by none other than Kate Moss in a match made in grunge-y heaven.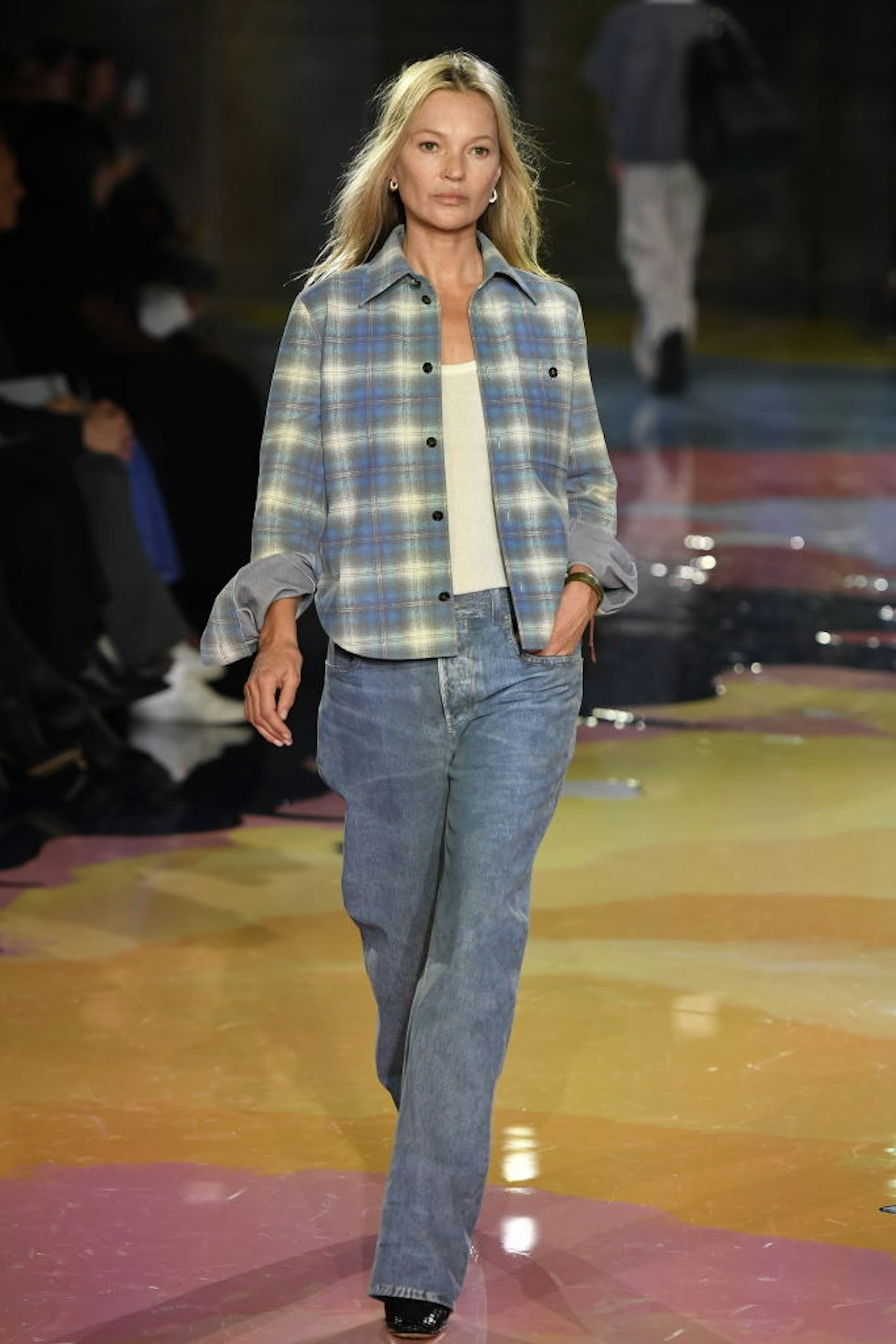 With our never-ending obsession with anything nostalgic, it comes as no surprise that searches for grunge outfits are on the rise. Whatever you wear it's all down to the attitude, so gather all the flannel shirts you can find, it's time to embrace grunge all over again.
SHOP: The Best Grunge Outfits
The Flannel Shirt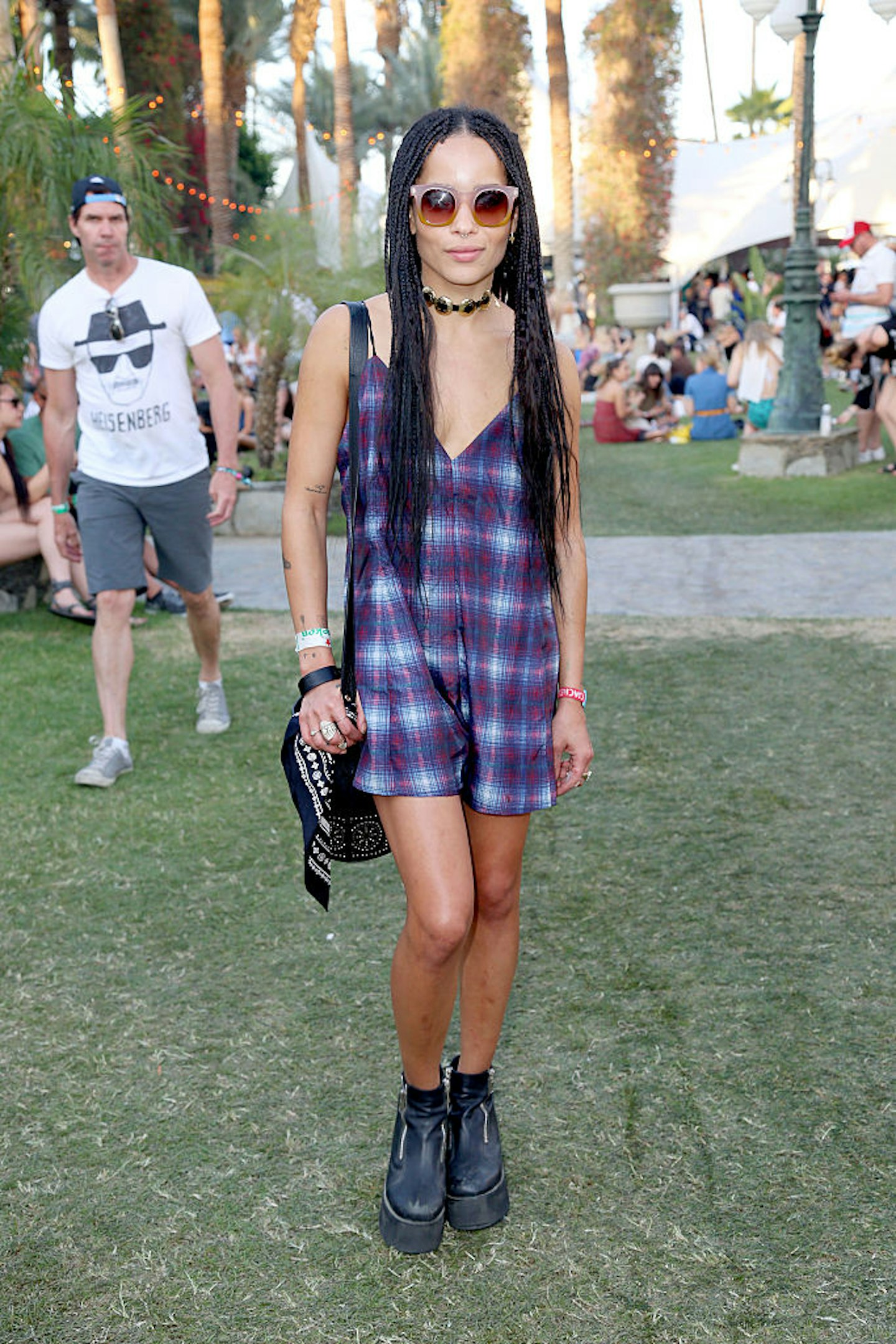 A flannel shirt is an all-important part of the grunge outfits aesthetic. Just ask Zoë Kravitz, whose slip dress was a spin on the trend at 2015's Coachella. From Bottega Veneta's uber-luxe leather version to a brushed cotton style that you can find on the high street for £30, you can throw it on with whatever you're wearing and instantly look like you're headed for a gig.
Description
Uniqlo has some of the best flannel shirts on the high street, which are smart but still subtly
Description
A corduroy maxi skirt is perfect for the coming cold weather.
Description
Look after your pair of Dr Martens, and they'll look after you. The Chelsea boots lined with
The Slogan Tee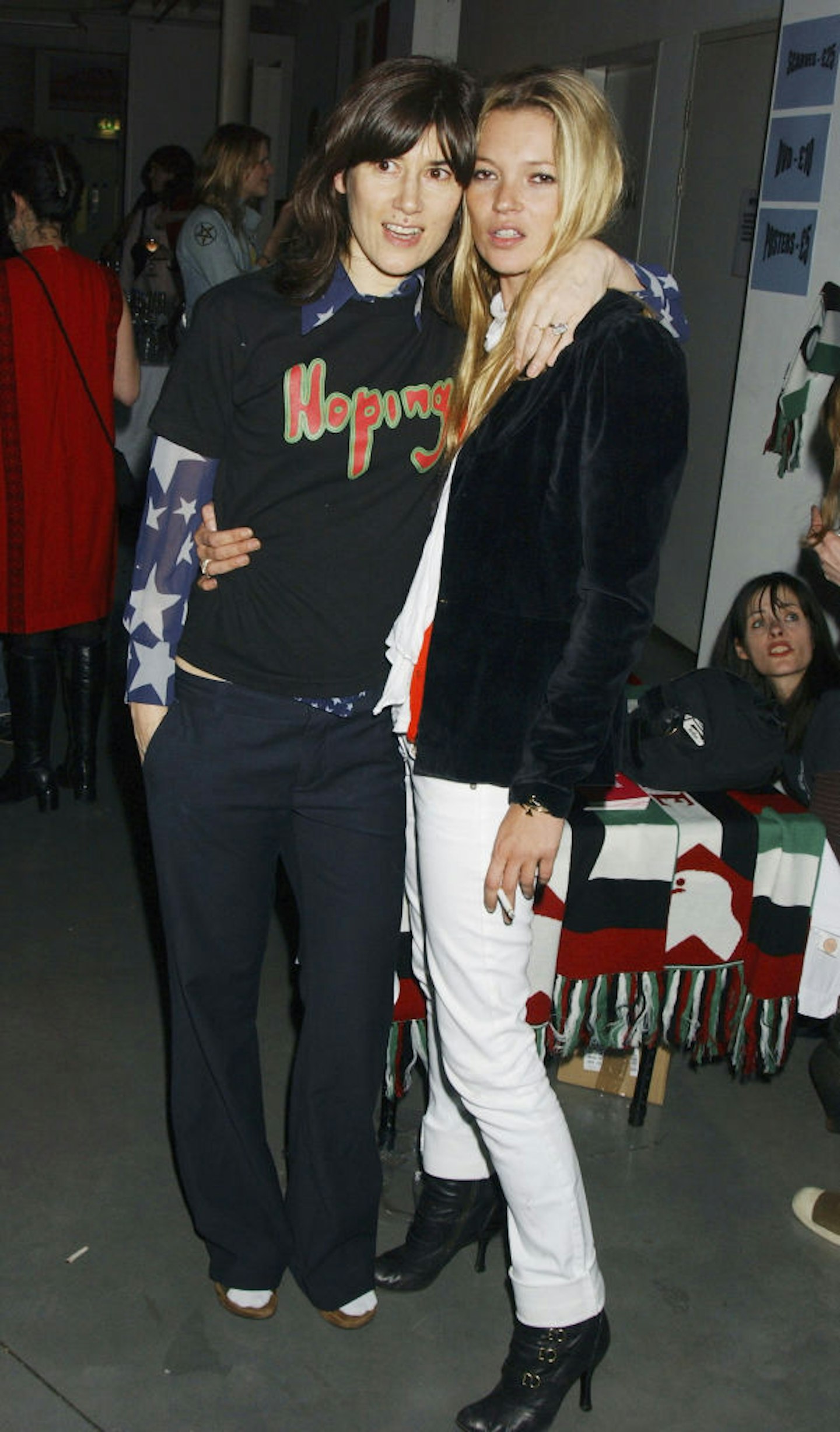 Grunge BBFs - Bella Freud and Kate Moss - looked like the textbook definition of the genre back in 2005. Wear a mixture of both outfits - a slogan tee with a high-heeled, buckled boot or suit trousers with a smoking jacket - and you'll look like grunge perfection.
Description
Bella Freud's slogan tees are just as popular as her slogan jumpers - not to mention the perfect
Description
As well as a plaid shirt, a pair of checked trousers is another staple of the grunge aesthetic.
Description
If you've already got a classic pair of Converse, why not experiment with a powder blue pair of
The Leather Trousers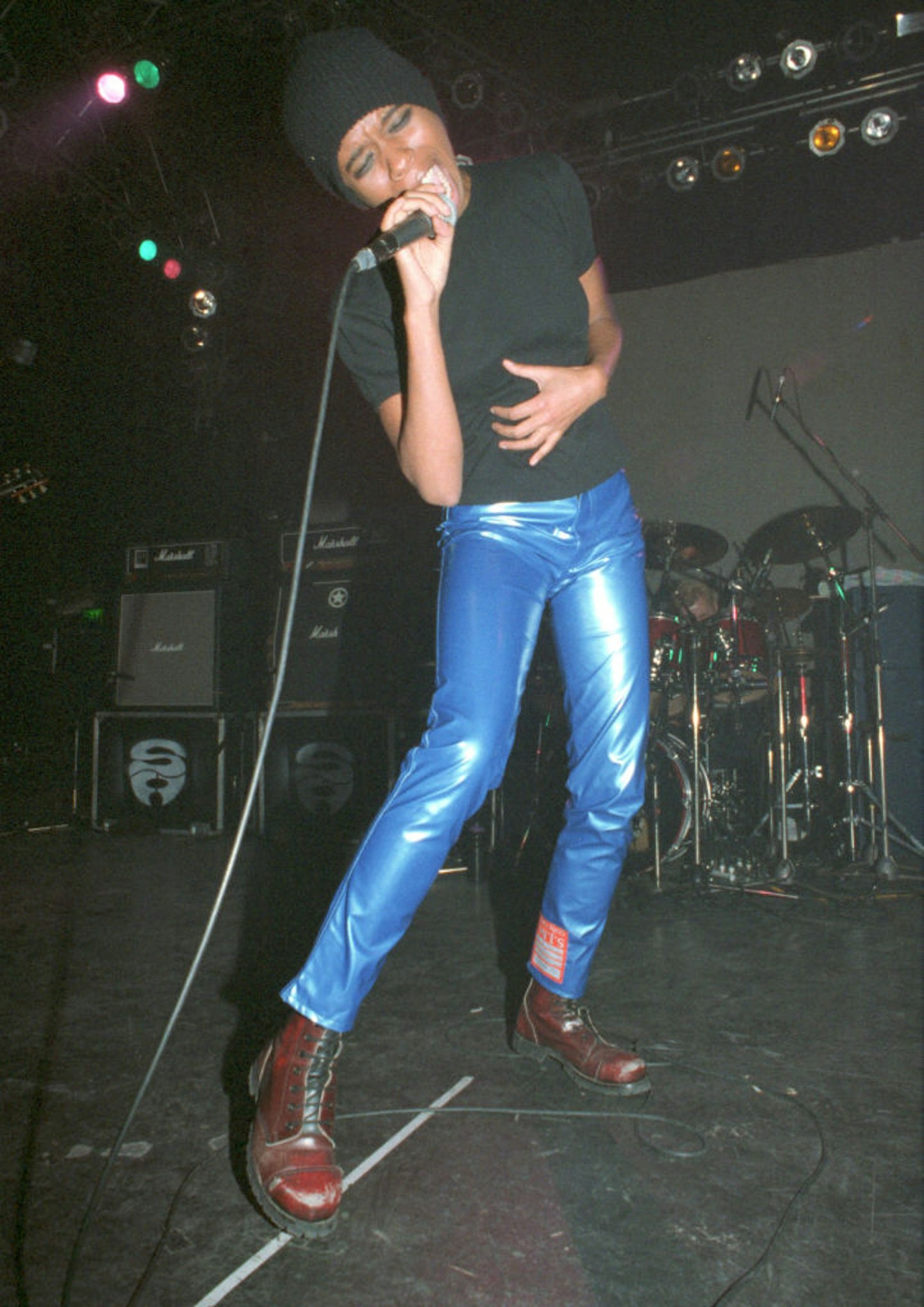 Skin, lead vocalist of Skunk Anansie, wore these electric blue leather trousers on stage in the '90s - a refreshing change if you're looking to up your leather game for autumn/winter 23 for a glam take on grunge outfits.
Description
A grunge woman still needs to stay warm. Enter this shaggy jacket from Hush, which will look chic
Description
Amy Lynn has an unparalleled range of faux-leather trousers, including this cobalt blue pair
Description
These buckled biker boots are part punk, part grunge and totally perfect if you're looking for
The Metallic Dress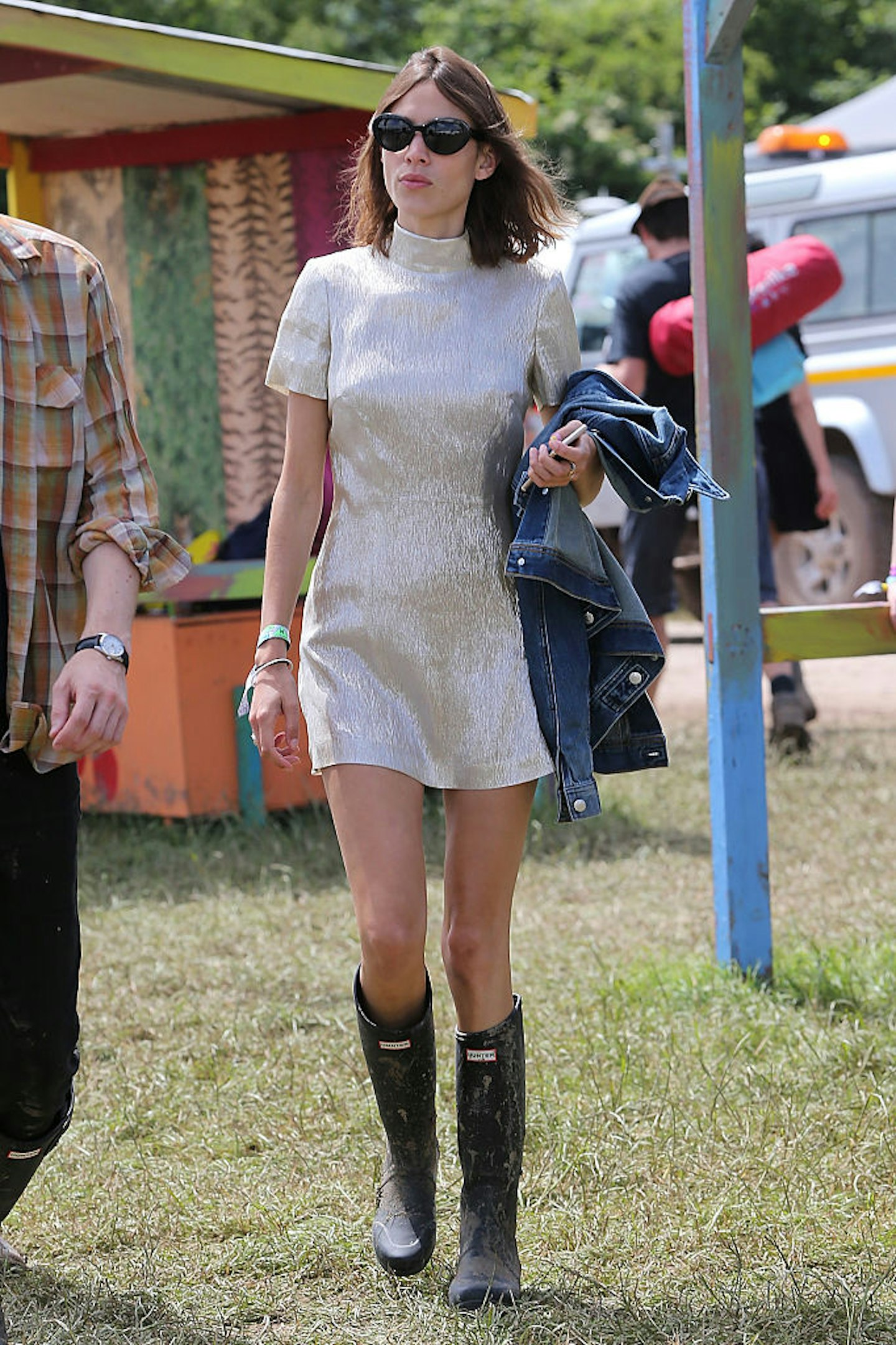 Alexa Chung's metallic mini dress was the dream grunge moment at Glastonbury.
Description
These oval sunglasses might be a slightly squashed version of Alexa Chung's, but they're just as
Description
Give this high-necked silver minidress a grunge edge with some lived-in sneakers.
Description
Vans' skater sneakers will make any dress - no matter how spangled or sequinned - look like an