2020 is shaping up to be a year of many pivotal firsts. The first global pandemic of the modern age. The first global lockdown. The biggest protest movementto take place on a sweeping, international scale. And powering it all, technology and social media. So it's unsurprising that the latter would influence the way we see and understand the former. In fashion's case, that means moving its runway shows online in the absence of the ability to physically go anywhere. Hence, history's first digital Haute Couture Week.
But what happens when fashion's most exclusive, rarefied, impenetrable inner sanctum is opened up for all to see on the internet? Historically, most could only ever dream of securing a ticket to a Chanel, Dior, Balmain or Giambattista Valli show, let alone have the means to order one of the handmade garments on display. It's the world of the wealthiest 1%. It wasn't built to be democratic.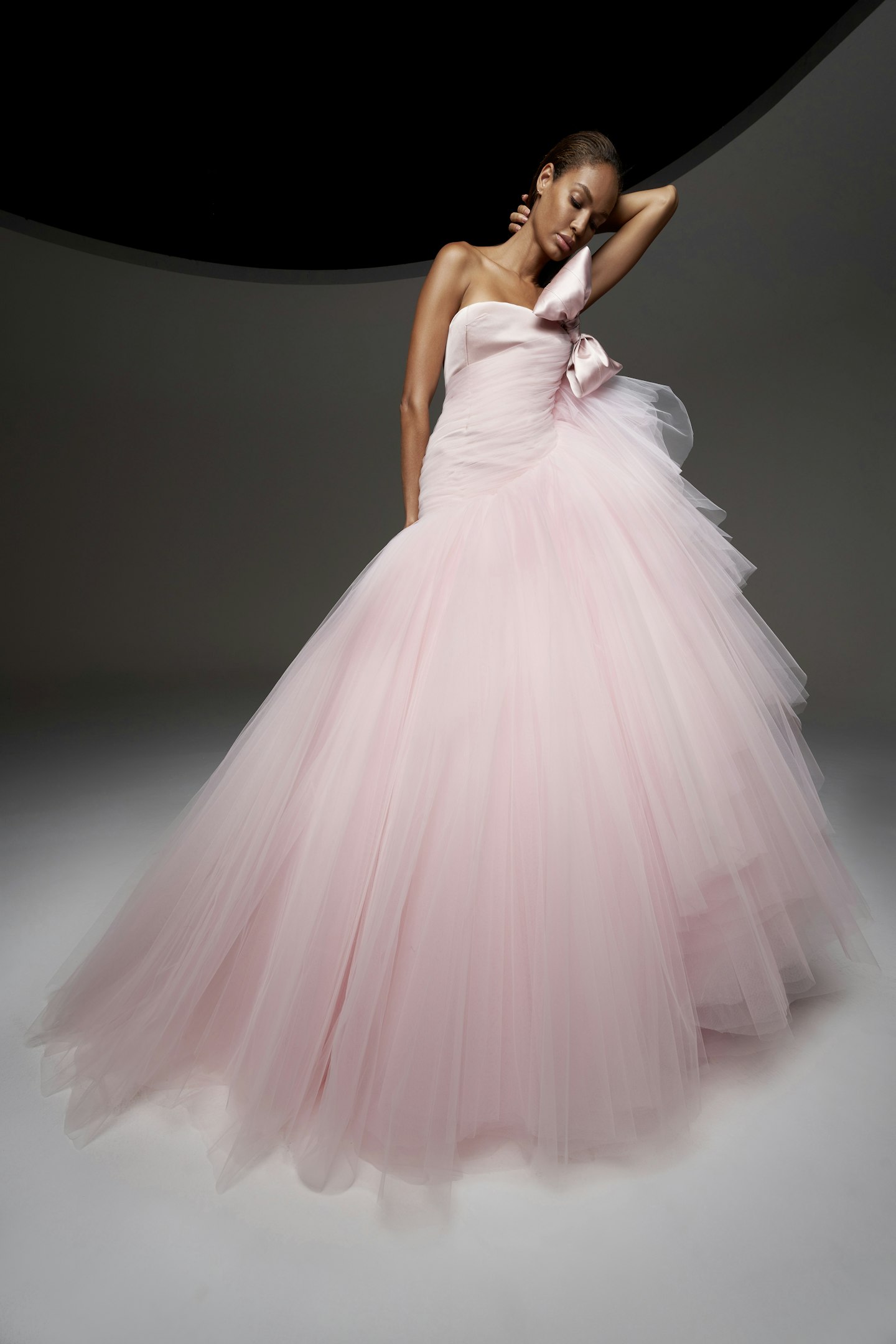 And yet there we all were, sat round our kitchen tables, on our sofas and in our beds, logged on alongside hundreds of thousands of other viewers to see the A/W 2020 shows. For some it provided an opportunity to dream about an occasion to dress up; for others, it was a window intoa world that's usually out of reach.
But can a live stream ever replace the thrill of the real thing? It's a question that first started percolating in fashion in the early noughties, when designers like Alexander McQueen began streaming their shows on pioneering platforms such as Nick Knight's ShowStudio. When I interviewed Nick back then, he predicted the internet would turn the fashion show into a mass market spectator event, and that people the world over would one day tune into them the way we do the World Cup or Super Bowl. Years later, live streaming runway shows had a trendy moment in fashion, with mega-brands such as Burberry broadcasting shows in public squares and media headlines depicting the death of the runway show. But then its popularity died down.
Now, the online show is a necessity; one of very few ways a brand can show its wares to customers in a pandemic. Has it evolved? Last week was a step towards the future Nick predicted years back. But in many ways the presentations themselves were quite straightforward. At Chanel, Virginie Viard debuted a slickly produced film with models Rianne Van Rompaey and Adut Akech dancing and having a good time (wouldn't you be too if you were them?) in sequinned and beaded tweeds, nipped-waist dresses and pert tailoring. 'I was thinking about a punk princess coming out of "Le Palace" at dawn,' Viard said. 'With a taffeta dress, big hair, feathers and lots of jewellery. This collection is more inspired by Karl Lagerfeld than Gabrielle Chanel. Karl would go to "Le Palace", he would accompany these very sophisticated and very dressed-up women, who were very eccentric too.' The clothes, 30 looks in total, were a standout in a week full of dramatic gowns, mainly for their youthful energy and wearability; the film a highlight for its simplicity.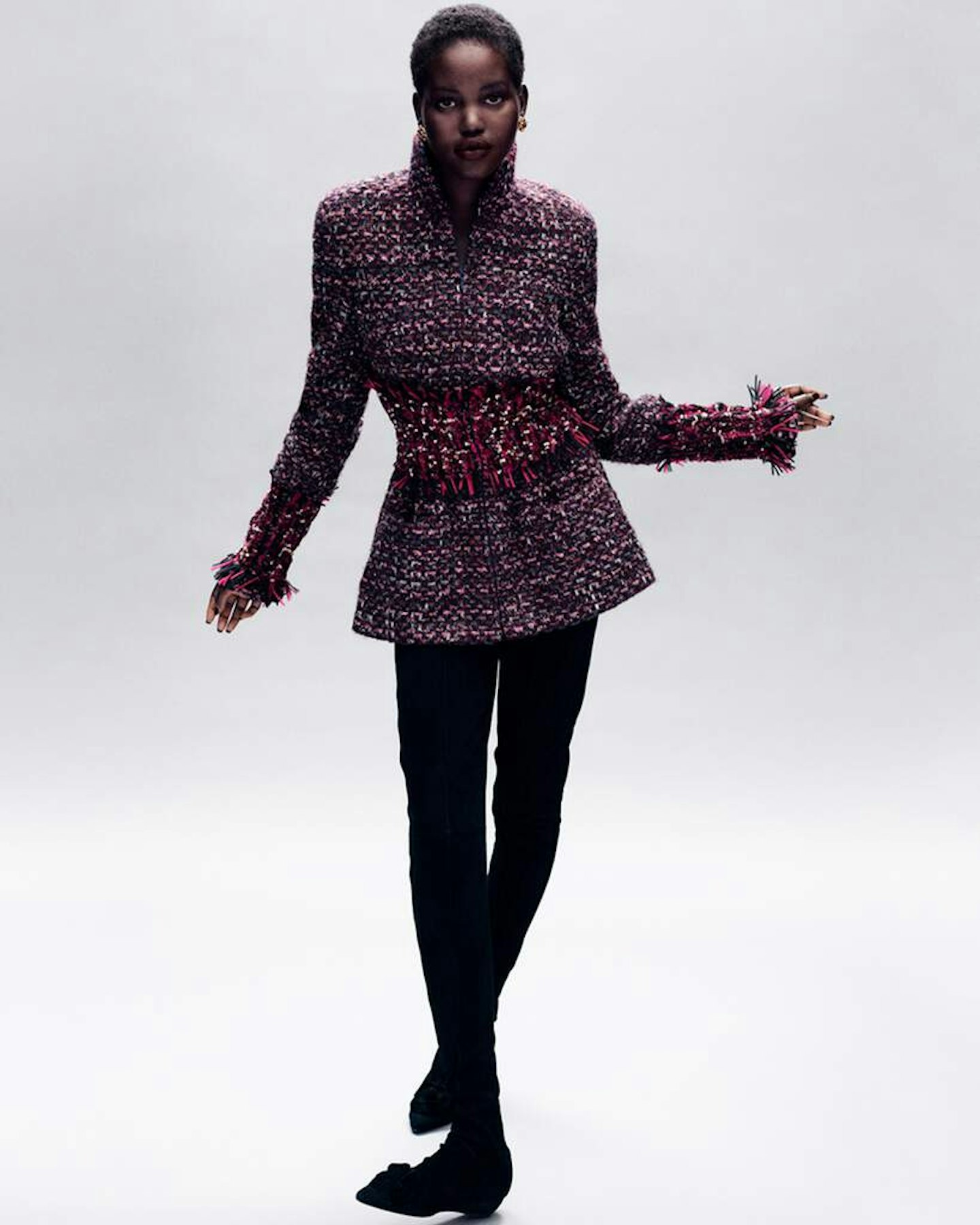 At Dior, Maria Grazia Chiuri also showed her collection on film, debuting her dresses and gowns in a cinematic reimagining of Greek mythology directed by Matteo Garrone. Meanwhile, Giambattista Valli's video was a one-woman show starring Joan Smalls in his signature, molto Instagram-friendly tulle gowns, this time accessorised with statement, Covid-era masks.
At Schiaparelli, new artistic director Daniel Roseberry premiered a documentary film showing the designer, stuck in New York during the lockdown period, sketching out his collection on a park bench. It's always fascinating to watch an artist at work and Roseberry gives us a peek at his logic by annotating his drawings ('leg-of-mutton sleeve', 'club-kid couture', 'surrealist hoops'). There were no models twirling around in new looks because his studio couldn't make them – the house's honesty about that was refreshing. The clothes will instead be revealed later in the year and, in a first for the house, Schiaparelli pieces will be available for purchase through a series of drops on Instagram beginning this month.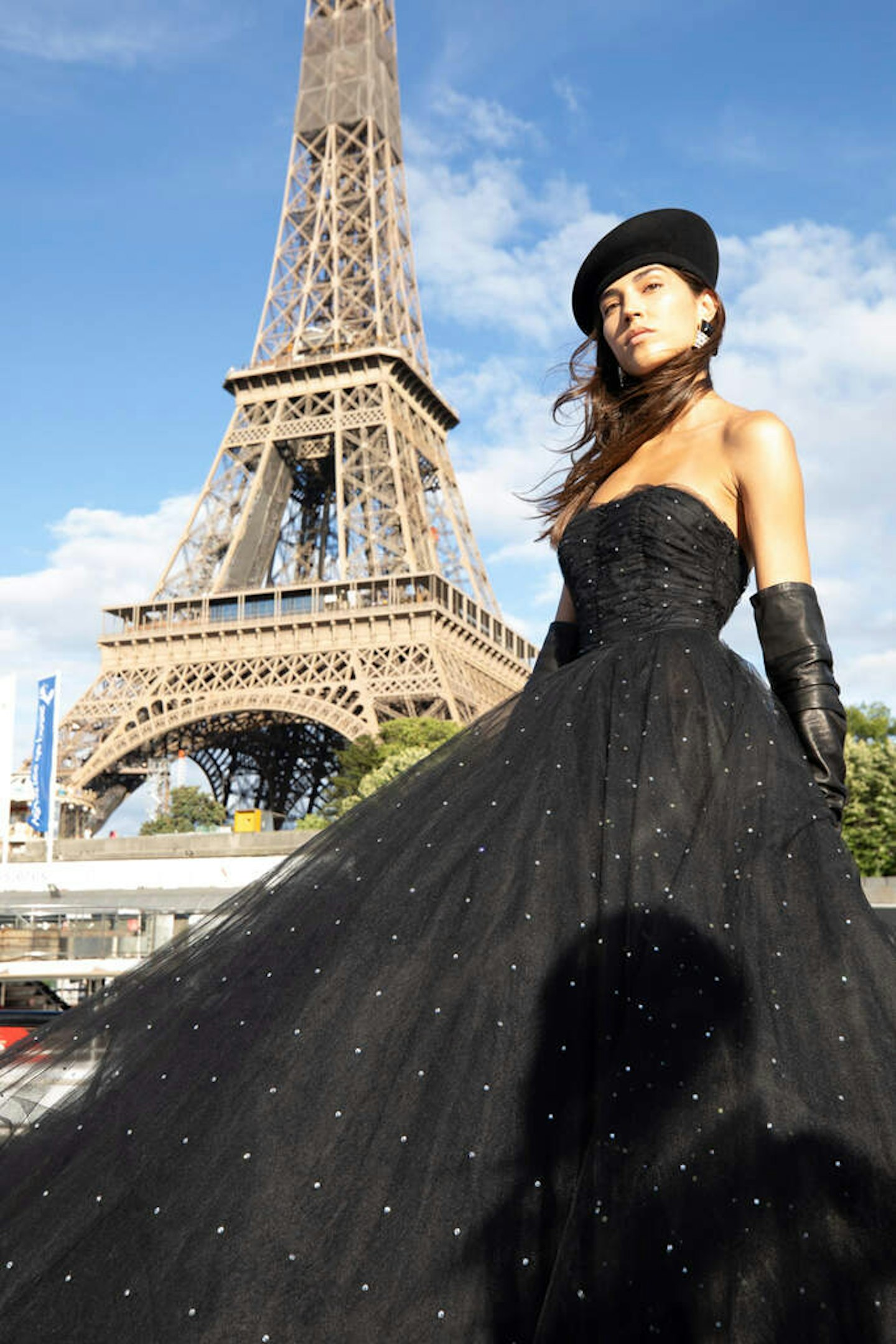 Balmain rolled out a first of a different kind: TikTok's first ever live streamed fashion show. His elaborate staging – models dressed in Olivier Rousteing's trademark glitz on a boat travelling down the River Seine, while dancers performed choreography created for the event by Beyoncé collaborator Andrew Makadsi – was meant to celebrate the world's re-entry following lockdown and address Black Lives Matter and the social justice movement. 'Renewed calls for justice and equality – heard on streets all across the world today – are in reaction to tragic losses, but their growing strength and force allow us to dream of the possibilities of long-delayed changes, pushed forward by a newly energised and impressive mix of young, determined and diverse voices,' Rousteing said afterwards.
At Ralph & Russo, couture was shown on a specially created avatar model called Hauli, which means strength and power in Swahili. And while the clothes (including a voluminous yellow gown and diaphanous floral dress) epitomise all the qualities we expect from the brand, the technology showed new possibilities of how a fashion show could look in the future – a depiction made all the more thrilling for its message of inclusivity.
In a keynote speech opening the digital fashion week, Naomi Campbell challenged the world to 'call the fashion world to task regarding inequality in our workspaces and in our industry'. The moments of diverse casting that followed were a start, but they also raised the question of what the couture world's titan brands are doing to create diversity within their houses. Let's hope that as fashion explores new ways of showing its work, these will be authored by more diverse teams of people to create a more meaningful picture of inclusivity.