Last May, all eyes were trained on the entrance and exit of the Royal Courts of Justice. Why? Because of the greatest portmanteau ever coined: Wagatha Christie. In the truly surreal trial that pitted two footballers' wives against one another in round after round of score-settling that would eventually end in victory for Coleen Rooney (aka, 'Wagatha'), a great deal of attention was paid to the outfits.
Christmas came early for the journalists camped outside, who got a front-row seat to what turned out to be quite the fashion show. Rebekah Vardy wore tweed skirt suits in lemon shebert yellow (Alessandra Rich). Rooney wore pared-back tailoring and subtly logoed loafers (Gucci). As the press dissected the handbags, the hairstyles and, most fascinatingly of all, the plastic walking boot worn by Rooney, there was even more to say than Gwynnie's 'quietly luxurious' wardrobe sponsored by Loro Piana.
Post-trial, Rooney has had something of a renaissance, a Roonaisance, which has included appearing on the digital cover of Vogue, and her three-part documentary which drops today on Disney+: Coleen Rooney: The Real Wagatha Story. It's Coleen's world and we're just living in it.
SEE: Coleen Rooney's Best Looks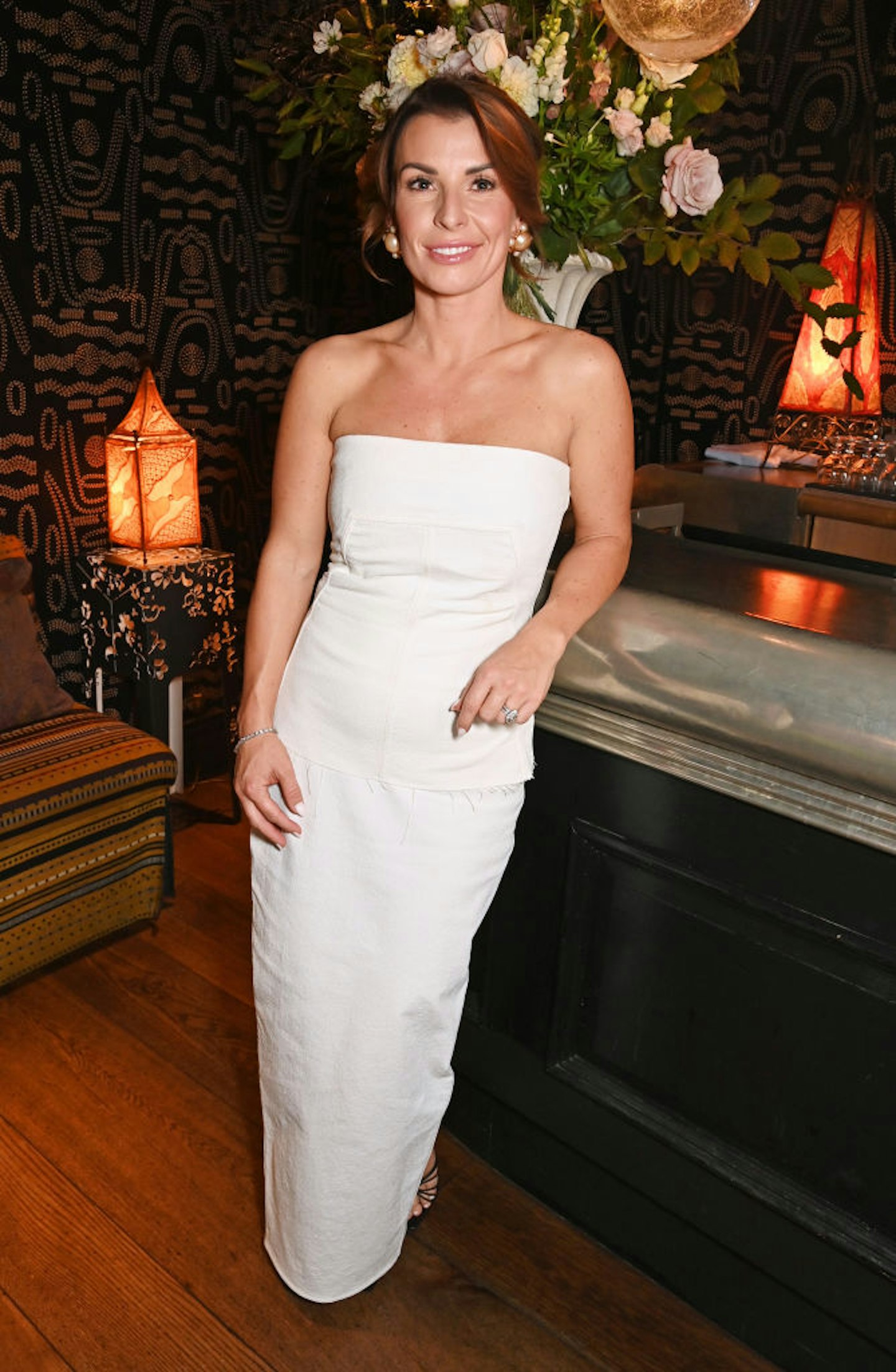 1 of 7
17 October 2023, The Soho Hotel
For a screening of Coleen Rooney: The Real Wagatha Story, the documentary star wore a stealth-wealth white column dress.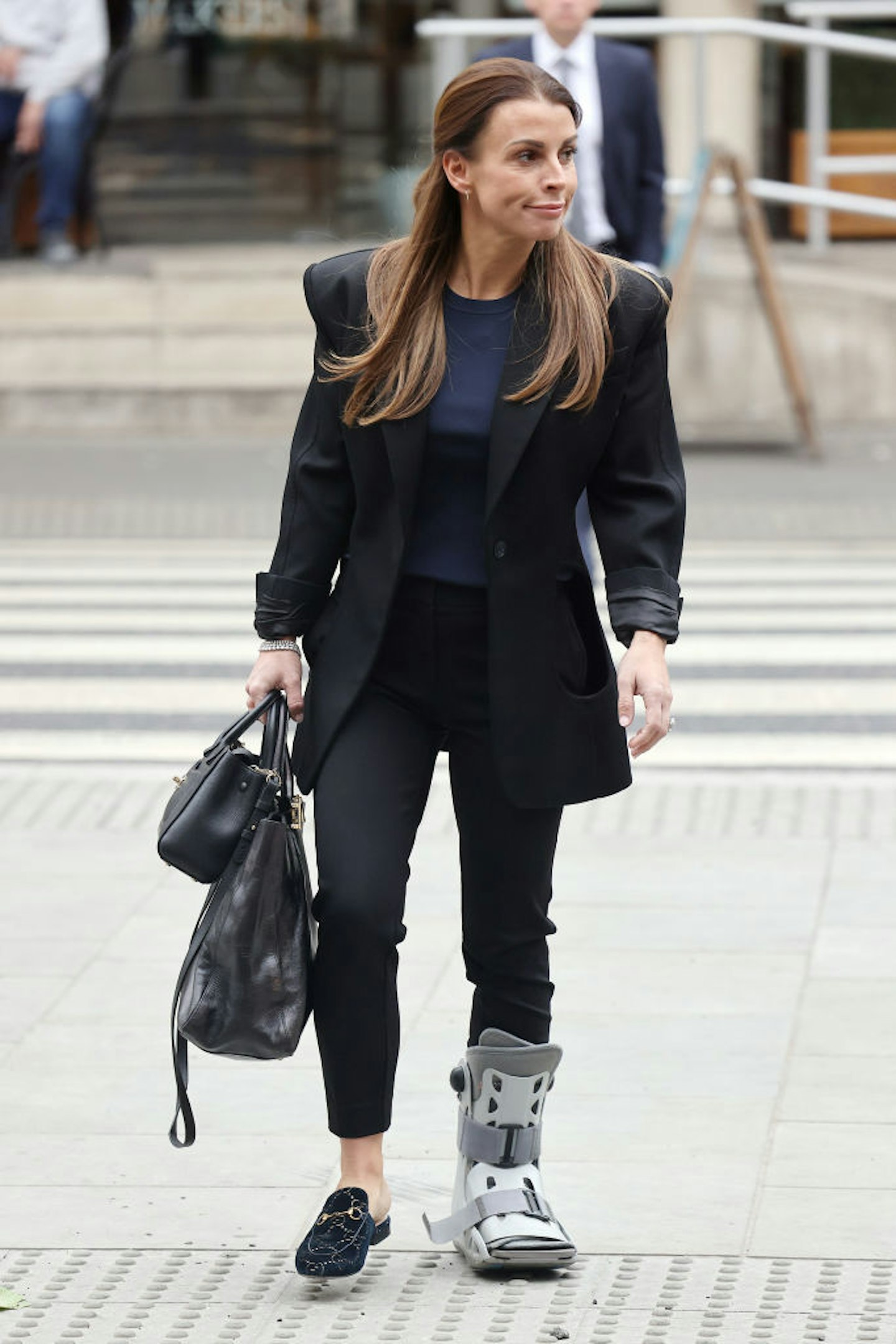 2 of 7
10 May 2022, Royal Courts of Justice
For the trial of the decade, give or take, Rooney stuck to a pared-back wardrobe of trouser suits styled with backless loafers by Gucci. As well as carrying not one but two handbags, a standard flex for VIPs, she also wasn't seen without a heavy-duty plastic walker boot. Was it a secret message? Not quite. She broke a bone in her foot prior to the trial.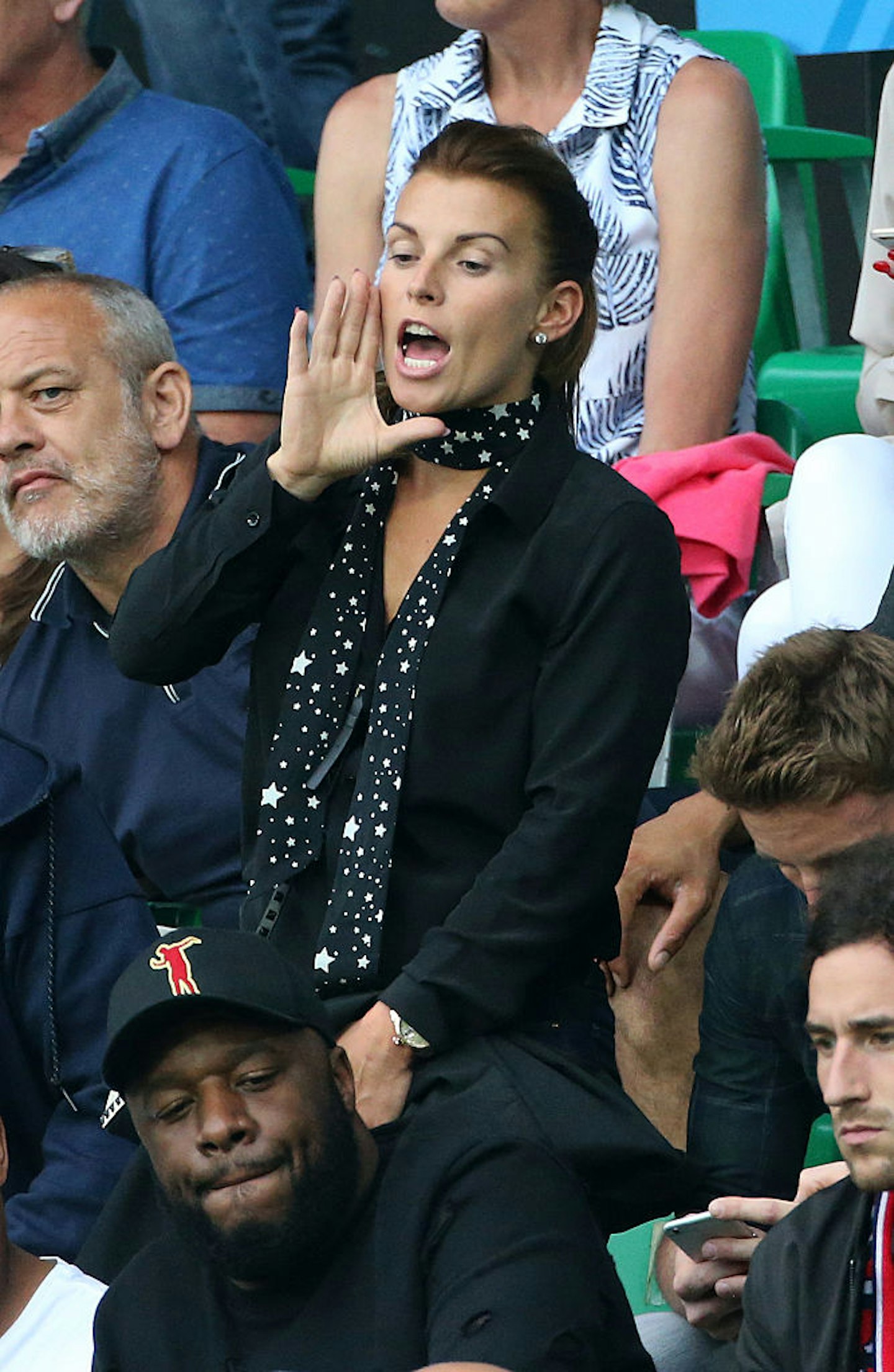 3 of 7
20 June 2016, Saint-Etienne, France
At 2016's Euros, she packed a classic from the mid-'00s hall of fame, WAG edition. The skinny scarf. Who remembers wearing a lurex version with a 'nice top' and boot-cut jeans?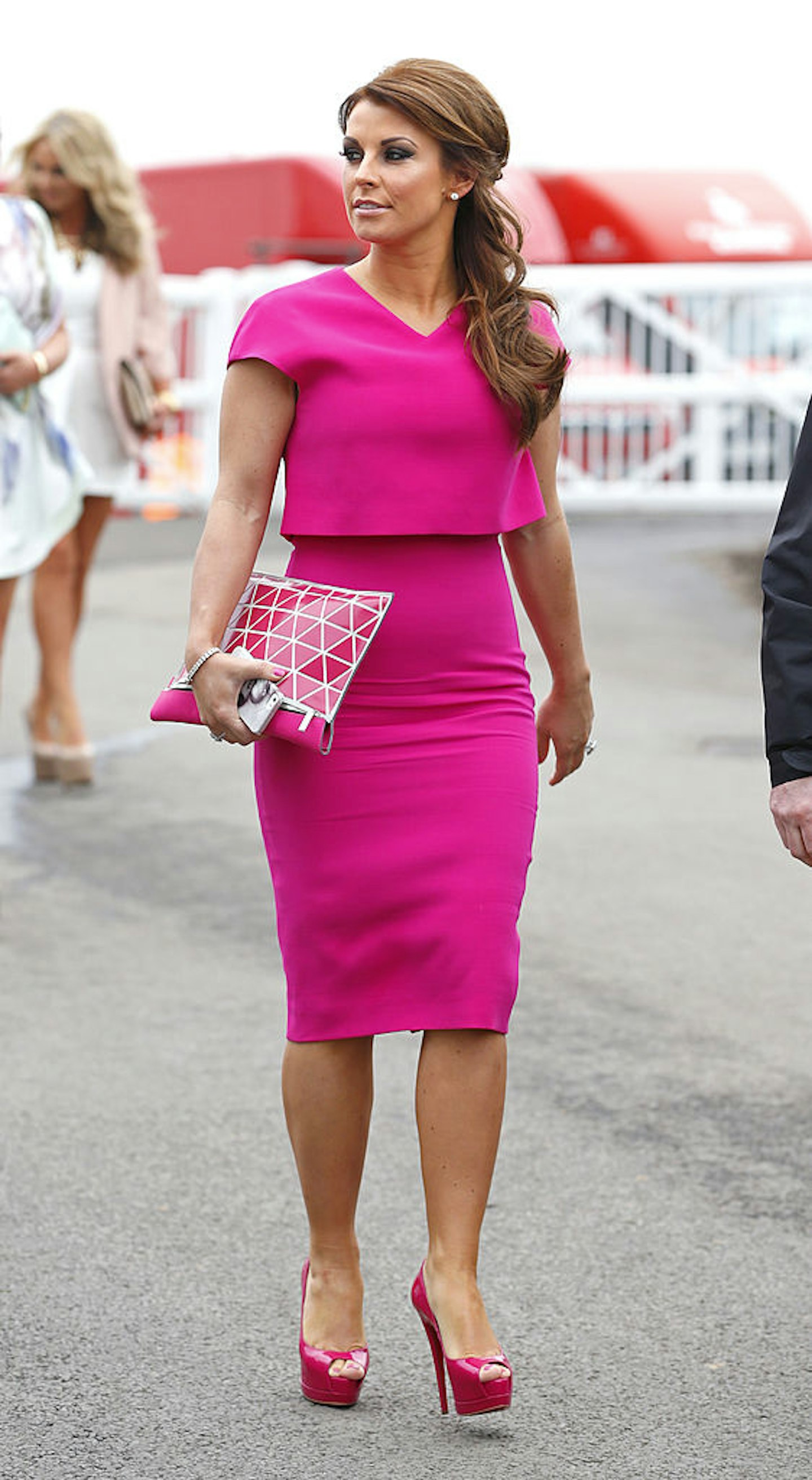 4 of 7
3 April 2014, Aintree
Coleen Rooney was a pioneer of this particular type of stiletto at Aintree. With its platform sole and distinctive peep-toe style, it was the only shoe worth wearing with bandage dresses (and caused a whole generation of uni-goers a lifelong need for Compeed).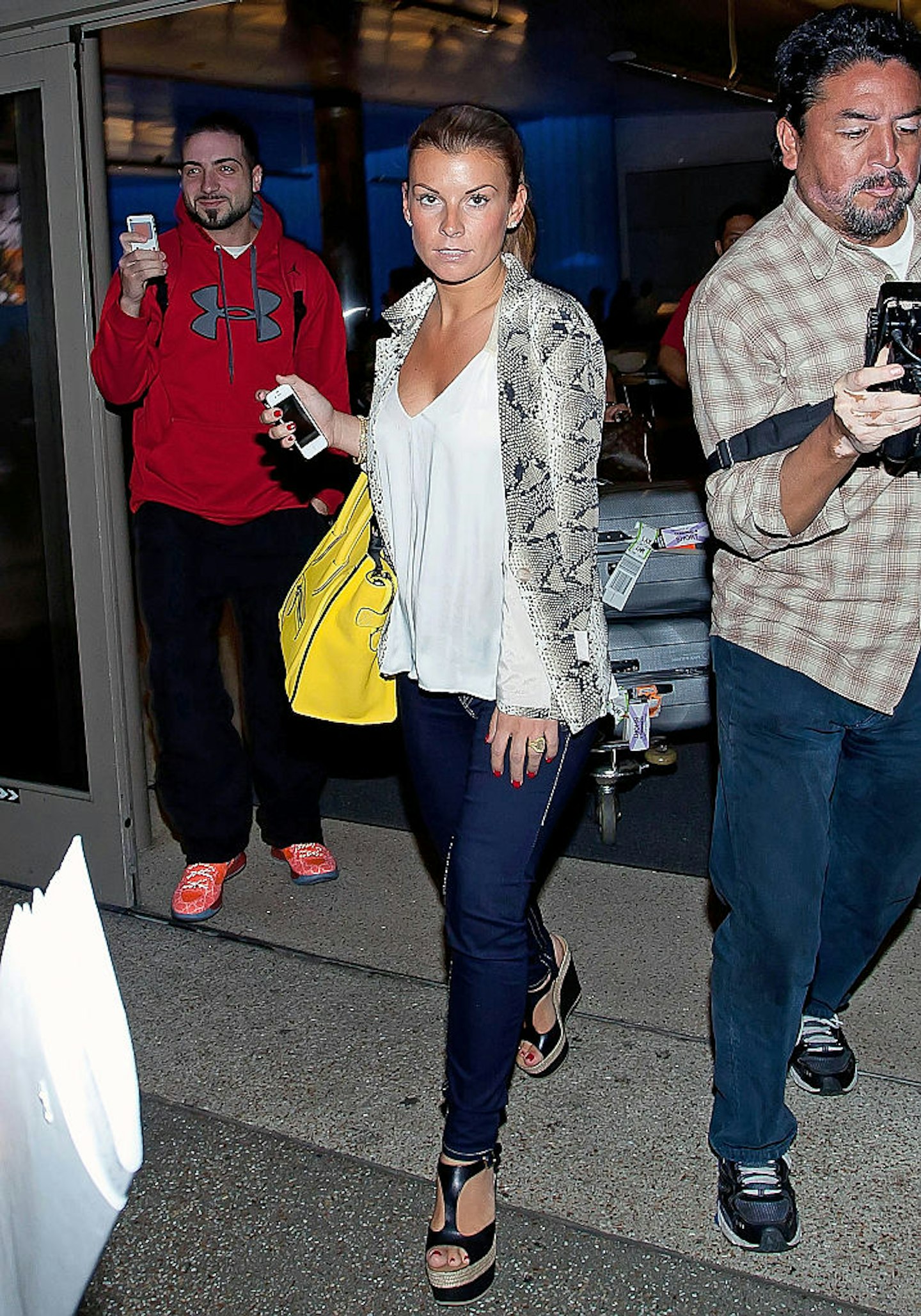 5 of 7
26 June 2012, LAX Airport
Coleen wore this classic outfit combination with aplomb in 2012 - skinny jeans, platform sandals and a truly gigantic designer bag (hers is Céline).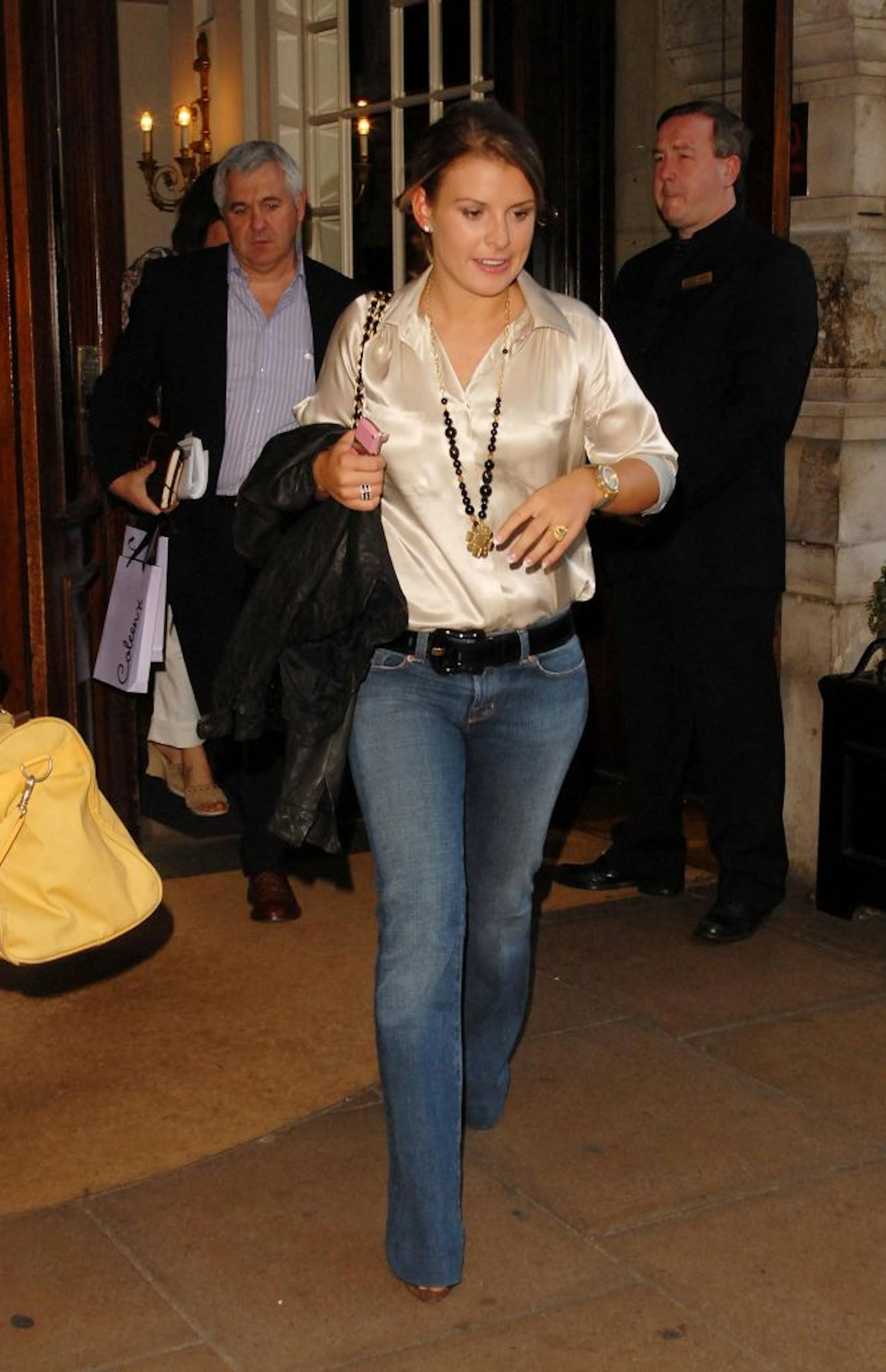 6 of 7
10 July 2007
Before she was a 'Rooney', Coleen McLoughlin's WAG uniform was off-duty glam: boot-cut jeans, a silky blouse and the kind of pendant necklace we all aspired to wear in 2007.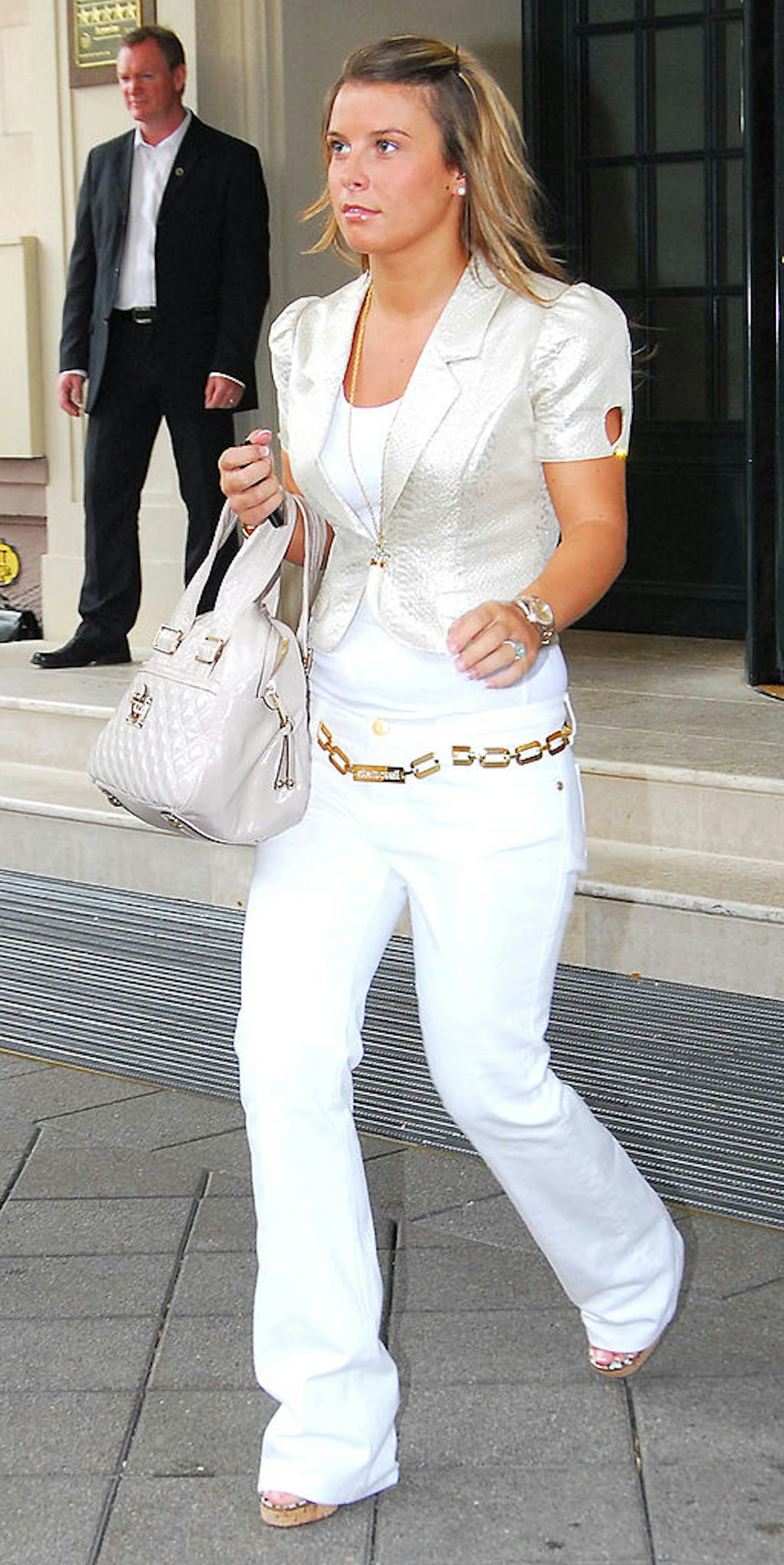 7 of 7
20 June 2006, Baden-Baden, Germany
Baden-Baden constituted a fashion tour de force for Coleen Rooney, who wore flared white jeans with a chain-link belt. Iconic.