It's literally the first day of November, but with party season starting the day after Bonfire Night (or thereabouts, anyway), you've got a matter of days to plan your outfits for a frankly intimidating roster of cocktails, pub quizzes, dinners and parties. That might be enough to make you want to crawl under your duvet until the end of December. So if in doubt, the fastest way to look fabulous is a party dress (whether that means the high-octane glam of sequins or something more minimalist in your book). And for a real treat that's slightly off the beaten track, Isabel Spearman's Daily Dress Edit is something of a one-stop-shop.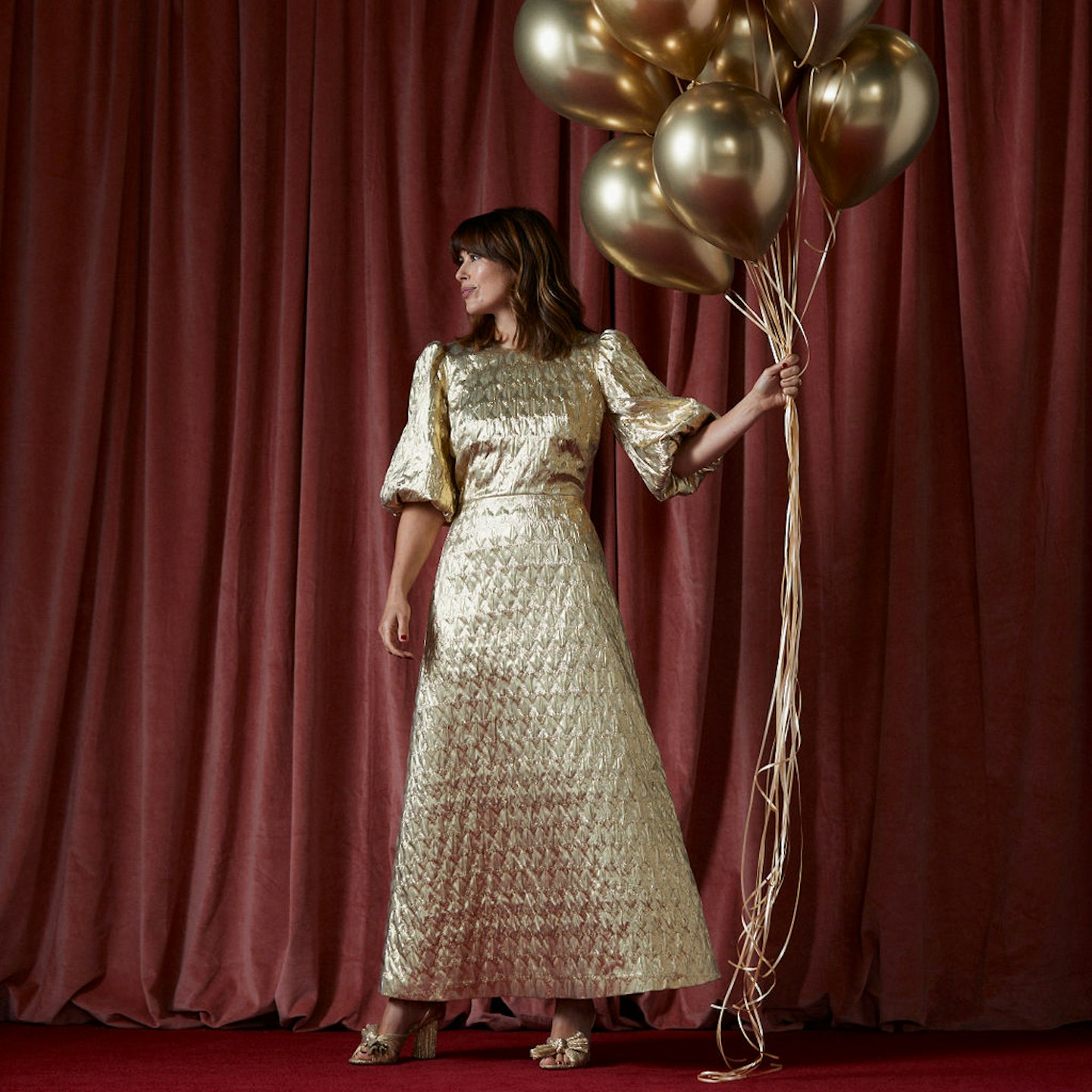 Spearman's DDE is devoted to one thing and one thing only: dresses. And for her latest online pop-up, which is available until Sunday 5 November, the theme is party dresses with a distinct point of difference. Guaranteed to turn heads under the mistletoe they might be, but each and every frock has been carefully sourced from a slow fashion brand that believes in quality over quantity, timelessness over trendiness.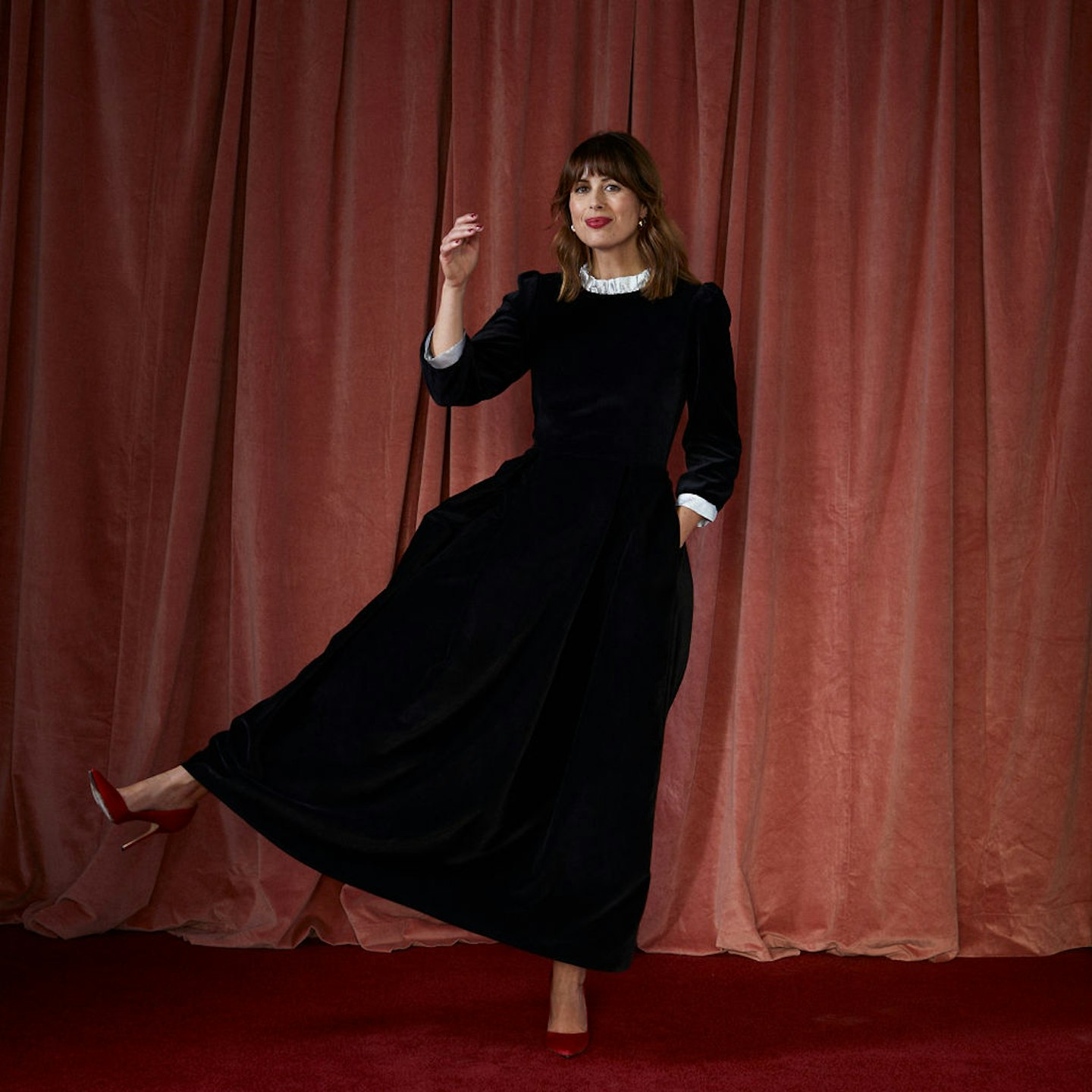 There's lace, velvet, bows and sumptuous shades including holly green, cranberry red and midnight blue, with dresses that you'll want to pull out year after year from the likes of Doone, Beulah, Coco Conran (above), Faith Rowan Leeves (below) and a special gold number by Luisa Kelsey, a favourite of Spearman's. Ultimately, the 'perfect' party dress is a personal thing, 'one that makes you feel your very best, that makes you want to dance all night and have the best time,' says Spearman.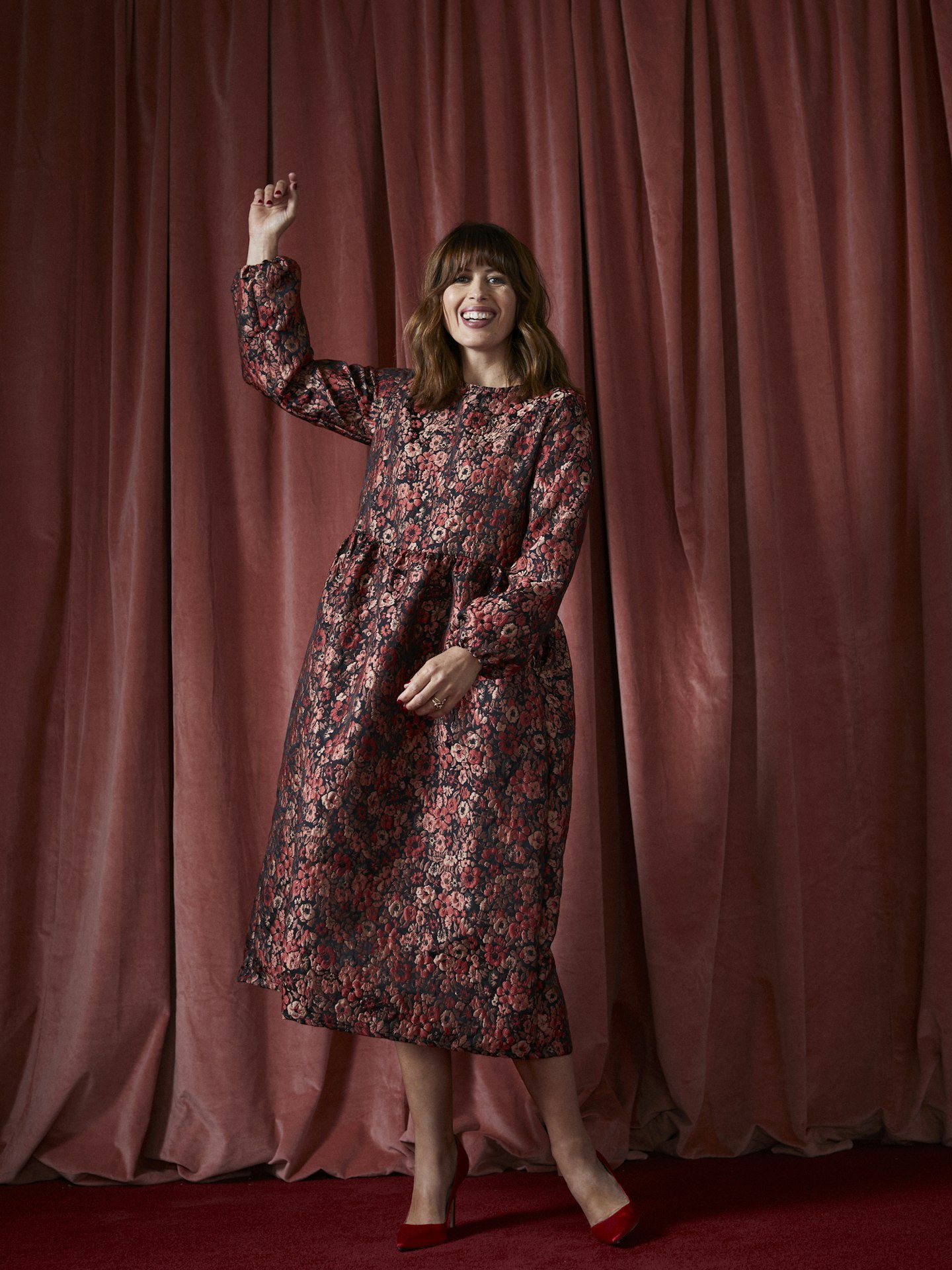 If you've already found 'the one', Spearman has a few other tips up her sleeve for acing the party season circuit. Her 'no-no' is to over accessorise your look (note how she's styled each dress with simple pointed pumps for the most part). As well as adding a swipe of lipstick - her current favourite is Clinique's Black Honey - she's also into the sheer tights trend for winter 2023. 'I have been buying them with spots as they look so great with open-toed heels,' she says. She also recommends a platform heel over anything spindly. 'They look so good with a dress and they are much easier to dance in than stilettos!'