In a year of wearing nothing but loungewear and cosy knits, our day-to-day wardrobe has taken a bit of a back seat. While the idea of 24/7 comfort was initially very exciting, as the year went on most of us were longing for normality, which meant more than wearing jeans again. The time we spent away from our wardrobes only made us think more clearly about them... How much we might own but don't regularly wear, or the staples that seem to be missing. So, wanting to start 2021 off on the right foot, we called upon an expert in closet curation.
ME+EM Founder Clare Hornby take us though her top 10 tips for building a timeless wardrobe, from investing in separates to integrating colour. Plus, ME+EM have teamed up with The Lady Garden Foundation - a charity dedicated to the improvement of gynaecological health - for a silent auction, where you could win a personal styling session with Clare, along with £1000 to curate a brand-new forever wardrobe. Click here to enter.
1. Invest in separates
Investing in separates means you can re-spin your looks over and over without constantly having to buy new things. This can apply whether you're a dress or a trouser fan; the most important thing is to buy for your shape. Good brands will have lots of silhouettes and should incorporate trends within those styles. This makes shopping online easier as once you know what you're looking for, you won't have to return things so frequently.
2. Dresses
Try and find a print you like, in colours that suit you and a shape that flatters. Then buy around that to make it work for all occasions: a cardigan and a boot for off duty, a blazer for work or conference calls, a chunky heel and a great piece of jewellery for evening. If the print has several colours in it, it's much easier to buy interesting tonal separates to style with it. If you prefer a plain dress then buy jumpers and jackets in textural yarns as styling partners instead, such as a check or a speckled knit - try to avoid pairing flat textures together as that will dull your outfit.
3. Jackets
Find a jacket shape that suits you and works with your wardrobe, whether it's a crop, longline or fitted, and then look for one that goes with lots of things. My test for whether a jacket is worth the investment is if it can also be worn with a jean. I always look for interesting textures: a multi tone check, a velvet or a houndstooth normally does the trick.
4. A logo jumper or tee
I find these really handy for making tailoring look younger and less traditional. A quick and easy way to update your favourite investment pieces.
5. A frill collar or cuff
These instantly elevate a knit and are a quick fix for updating your looks. I'm a fan of feminine touches mixed with masculine pieces, so I'll layer a pretty blouse under an oversized knit, or pair it with structured tailoring.
6. An excellent trouser
I truly believe there is a flattering trouser shape for everyone. Just 2 weeks ago I advised a friend who has never worn trousers (she describes herself as very curvaceous, with a small waist and generous hips) to try the barrel leg and bingo, she's a convert. I advised her to try the barrel leg and bingo, she's a convert.
7. You have to invest in jeans
I'm a denim obsessive. As with trousers, it's critical to find a shape that flatters and then the options are endless. Denim shouldn't be over complicated, it's all about the wash and the details. When I say it's not complicated, it should look effortless but producing the perfect jean is the hardest part of the job. The base denim has to be perfect for the shape, and then the washing process to ensure that the jean is faded in the correct places to flatter is a science all in itself. The perfect jean though brings a youthful necessity to classics. Silk shirts, blazers, classic knits etc all look perfect dressed down with a jean.
8. A coat must be a forever piece
The Italian mills produce the best coating yarns, so look for this in the label and beautiful buttons ensure the coat elevates everything you wear it with.
9. Footwear
There are no short cuts here - they have to be comfortable – that's why the trainer is everyone's best friend, and it brings a youthfulness to the most formal of styles. The rise of the chunky boot is winter's version – don't forget a sock just peeping out of the top.
10. Colour
Decide on the best colour for you and how to integrate it into your wardrobe. It could be a great piece of knitwear, a velvet jacket, a silk blouse, a bag or a shoe. But have some incredible pieces of colour somewhere amidst the classics and the neutrals.
READ MORE: The Christmas Sales Edit: The Best Pieces To Buy Now And Keep Forever
SHOP: The Best Pieces In The Boxing Day Sales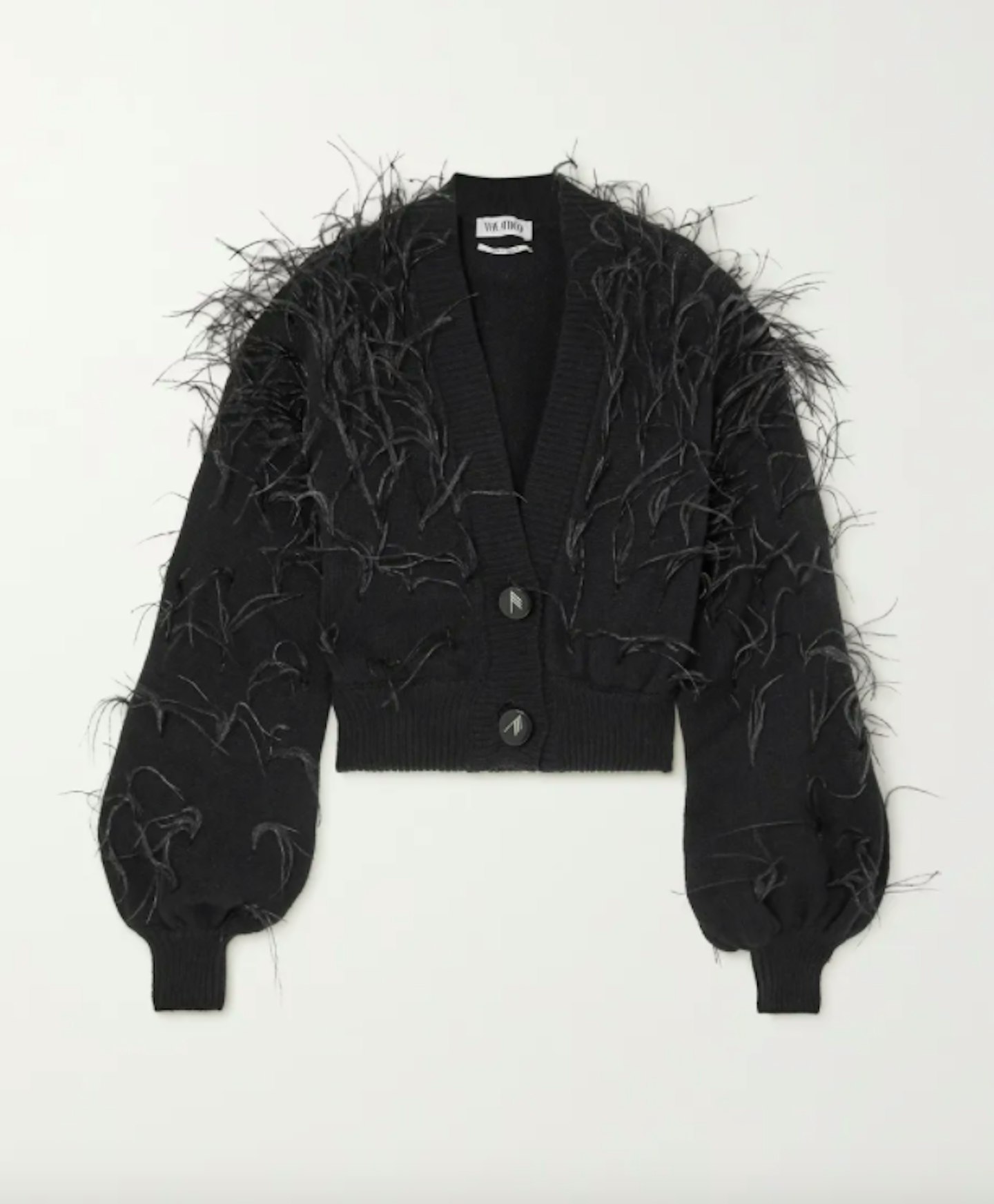 1 of 25
The Attico, Feather-Embellished Wool Cardigan, WAS £950 NOW £570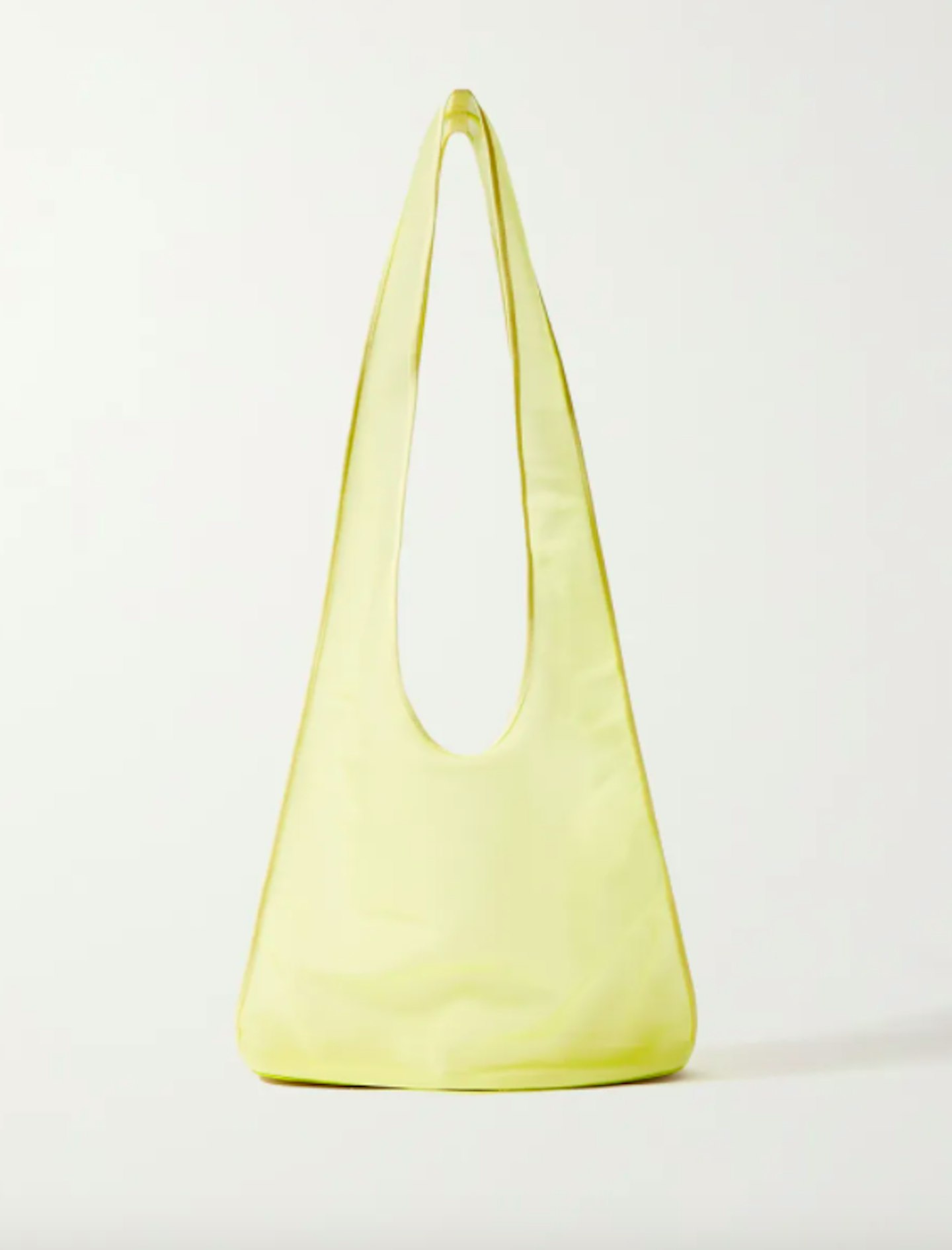 2 of 25
The Row, Bindle Mesh Shoulder Bag, WAS £725 NOW £362.50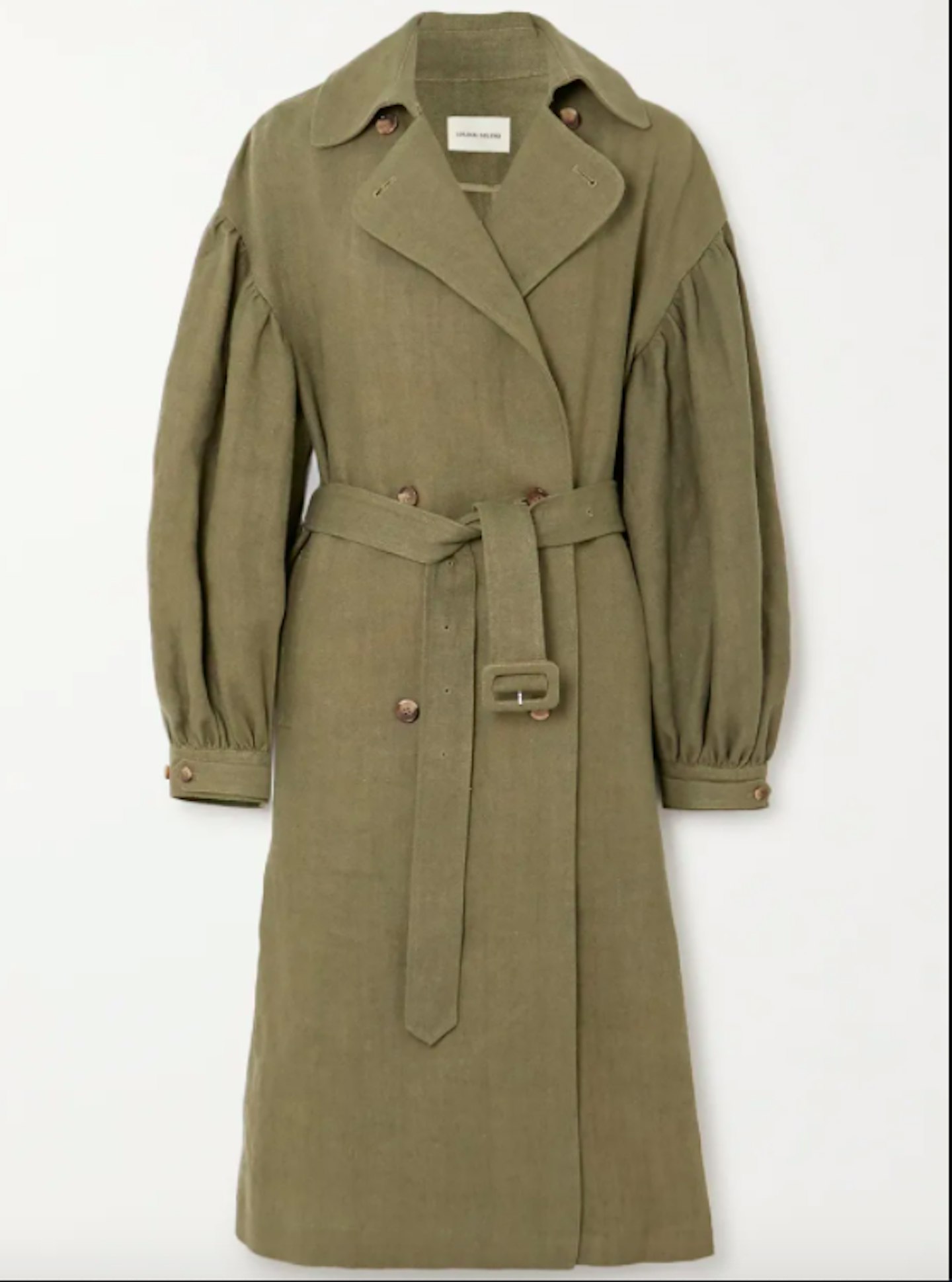 3 of 25
LouLou Studio, Pukapuka Oversized Linen Trench Coat, WAS £540 NOW £270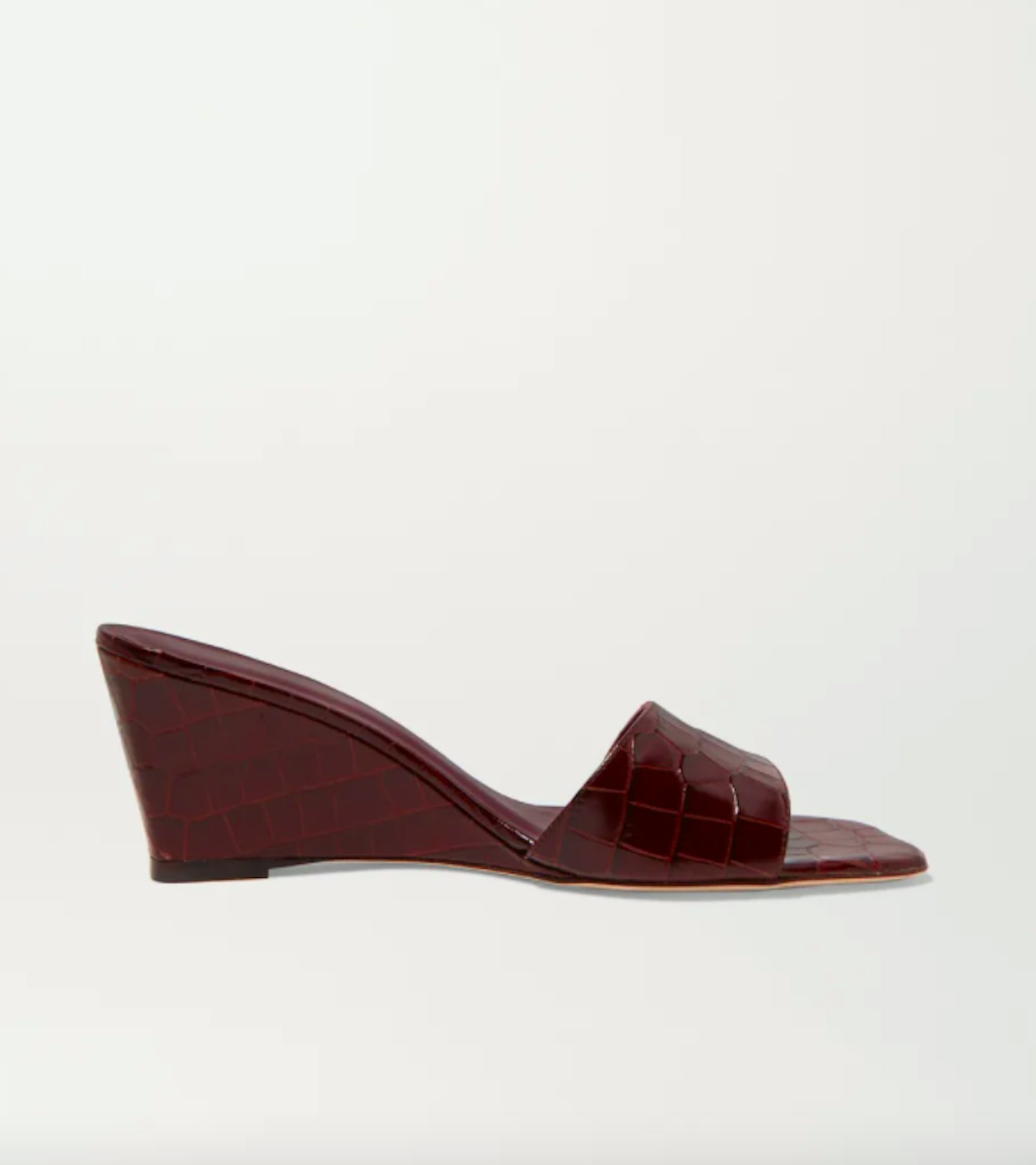 4 of 25
Staud, Billie Croc-Effect Leather Wedge Sandals, WAS £230 NOW £92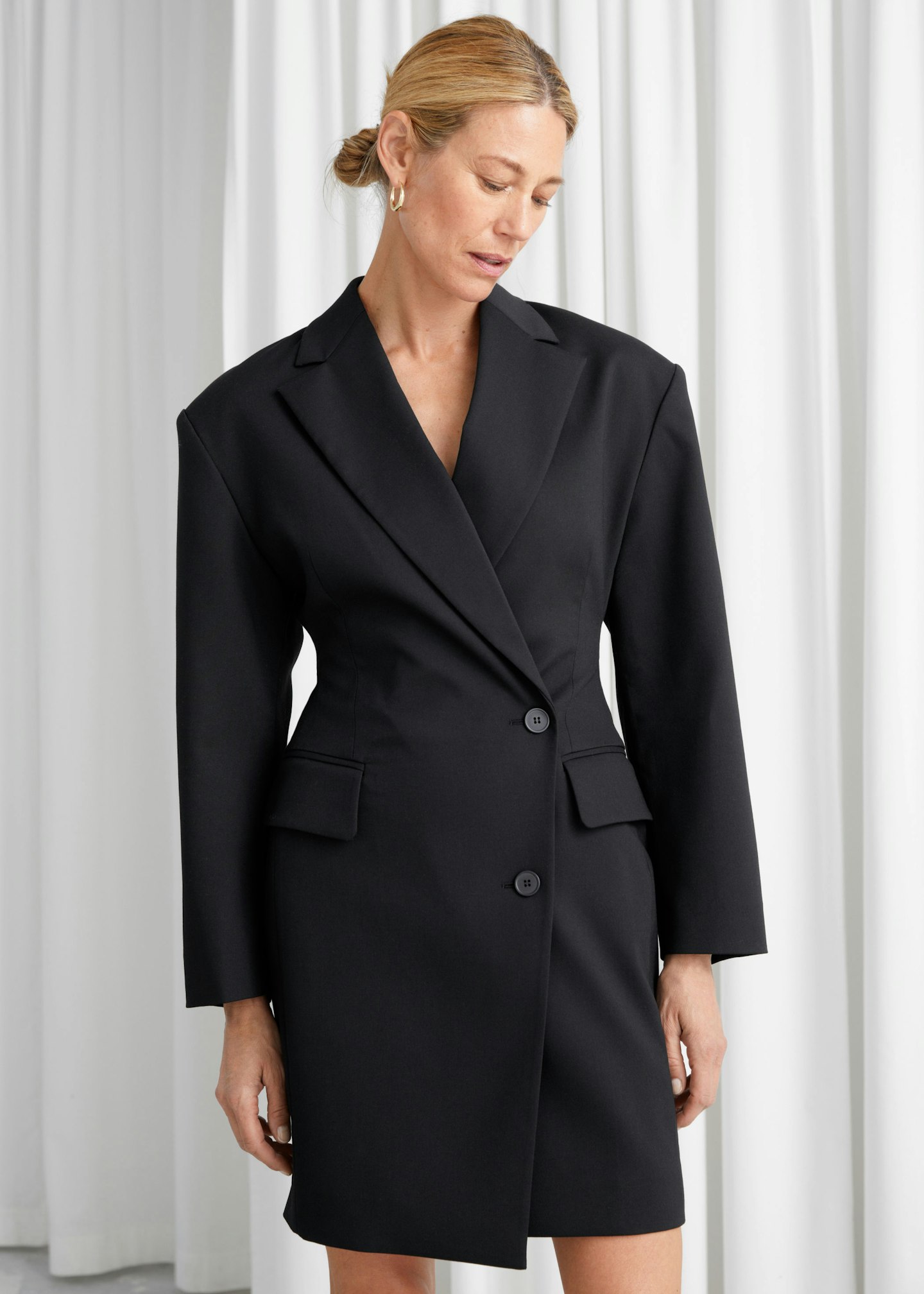 5 of 25
& Other Stories, Oversized Hourglass Blazer Mini Dress, WAS £120 NOW £83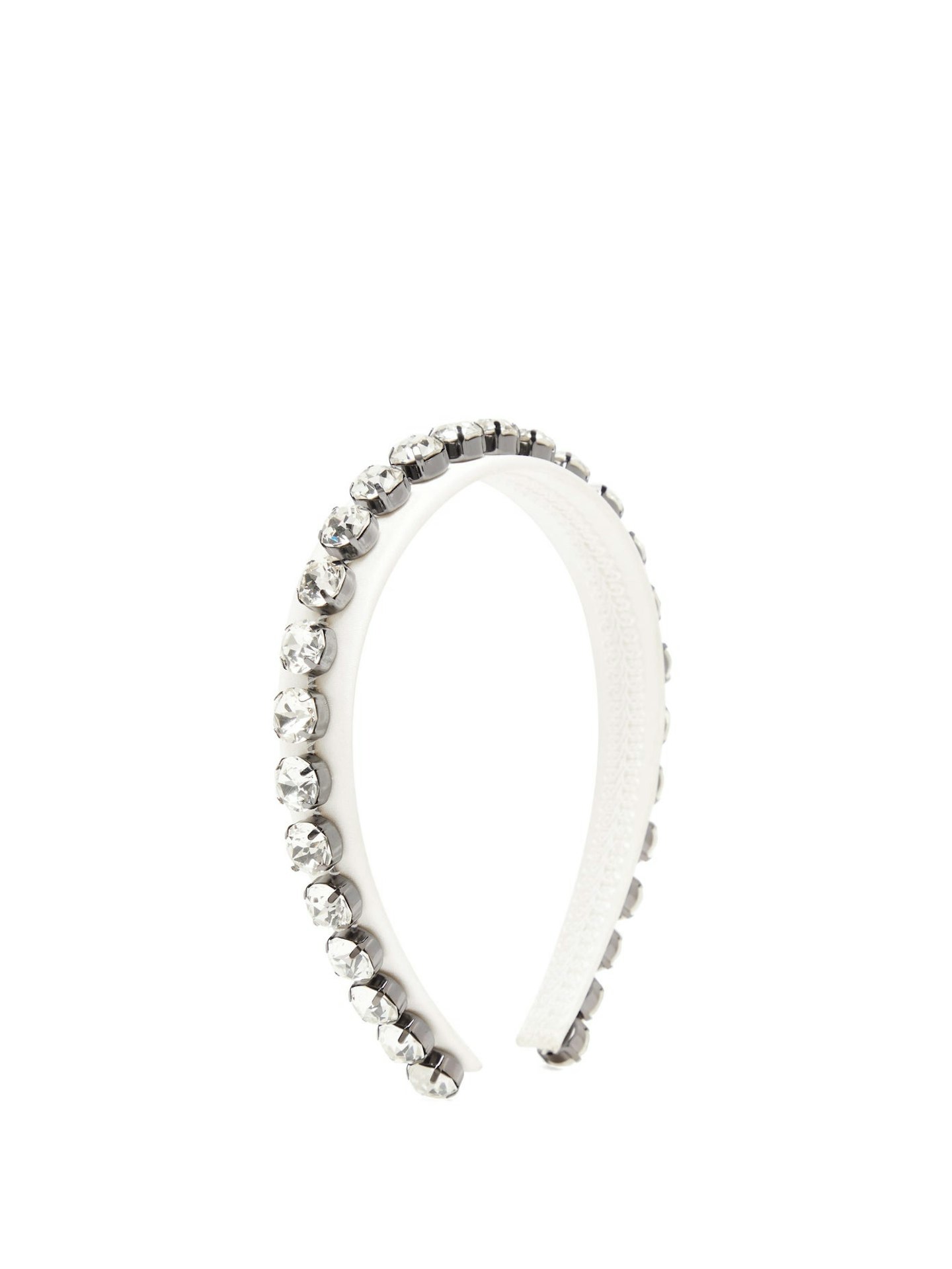 6 of 25
Christopher Kane, Crystal-Embellished Headband, WAS £245 NOW £147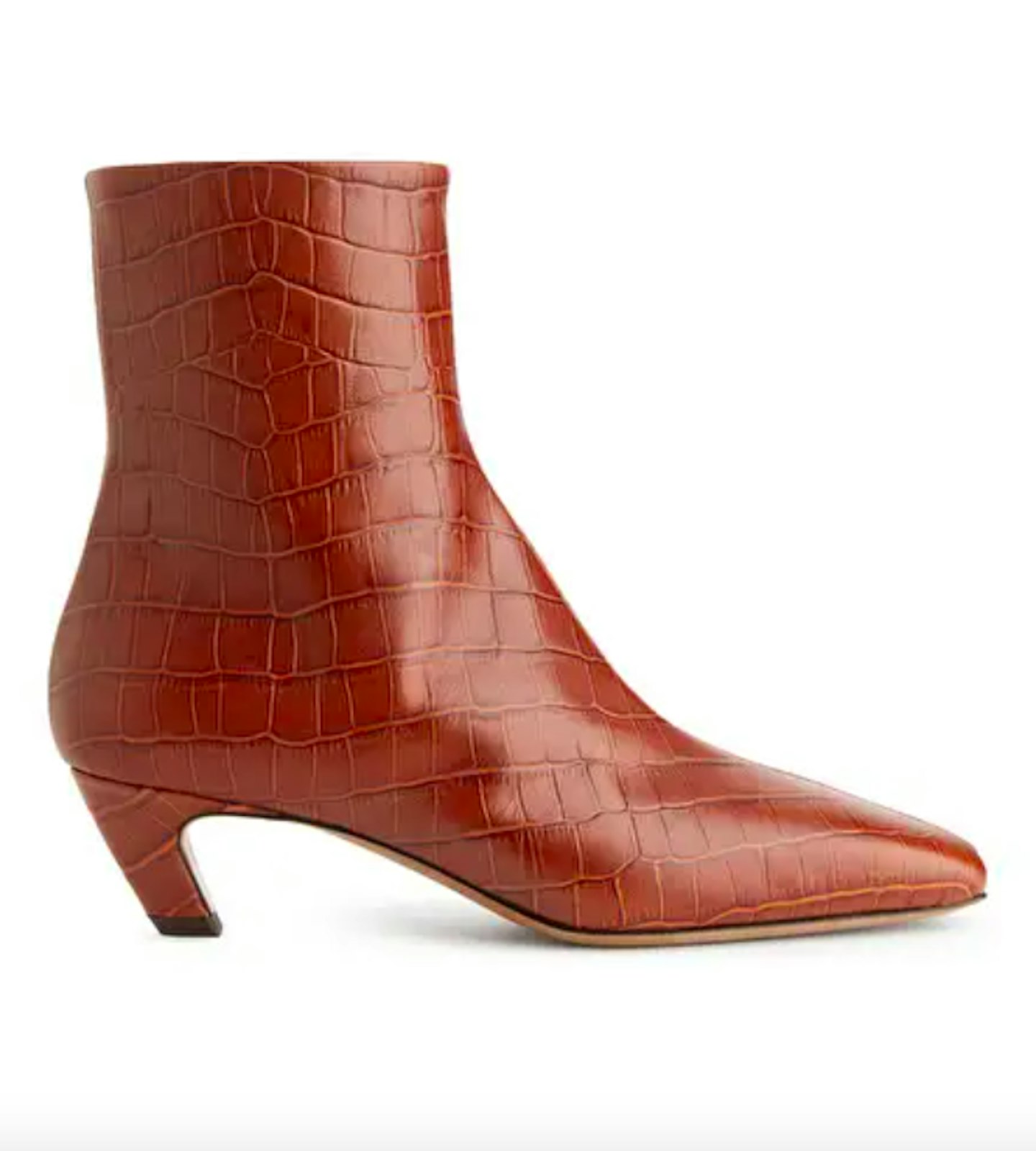 7 of 25
Arket, Mid-Heel Leather Ankle Boots, WAS £190 NOW £114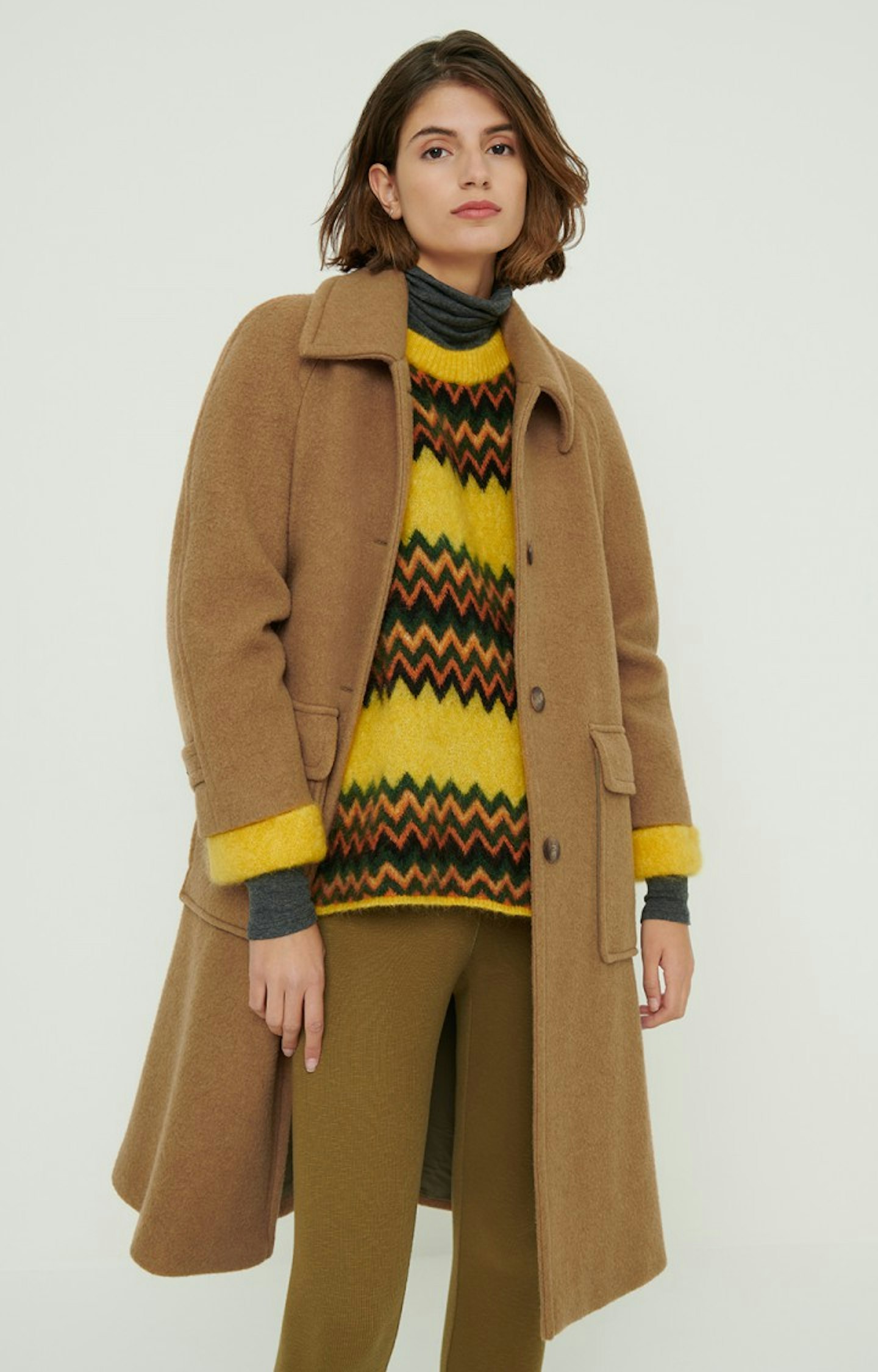 8 of 25
American Vintage, Women's Coat, WAS £375 NOW £187.50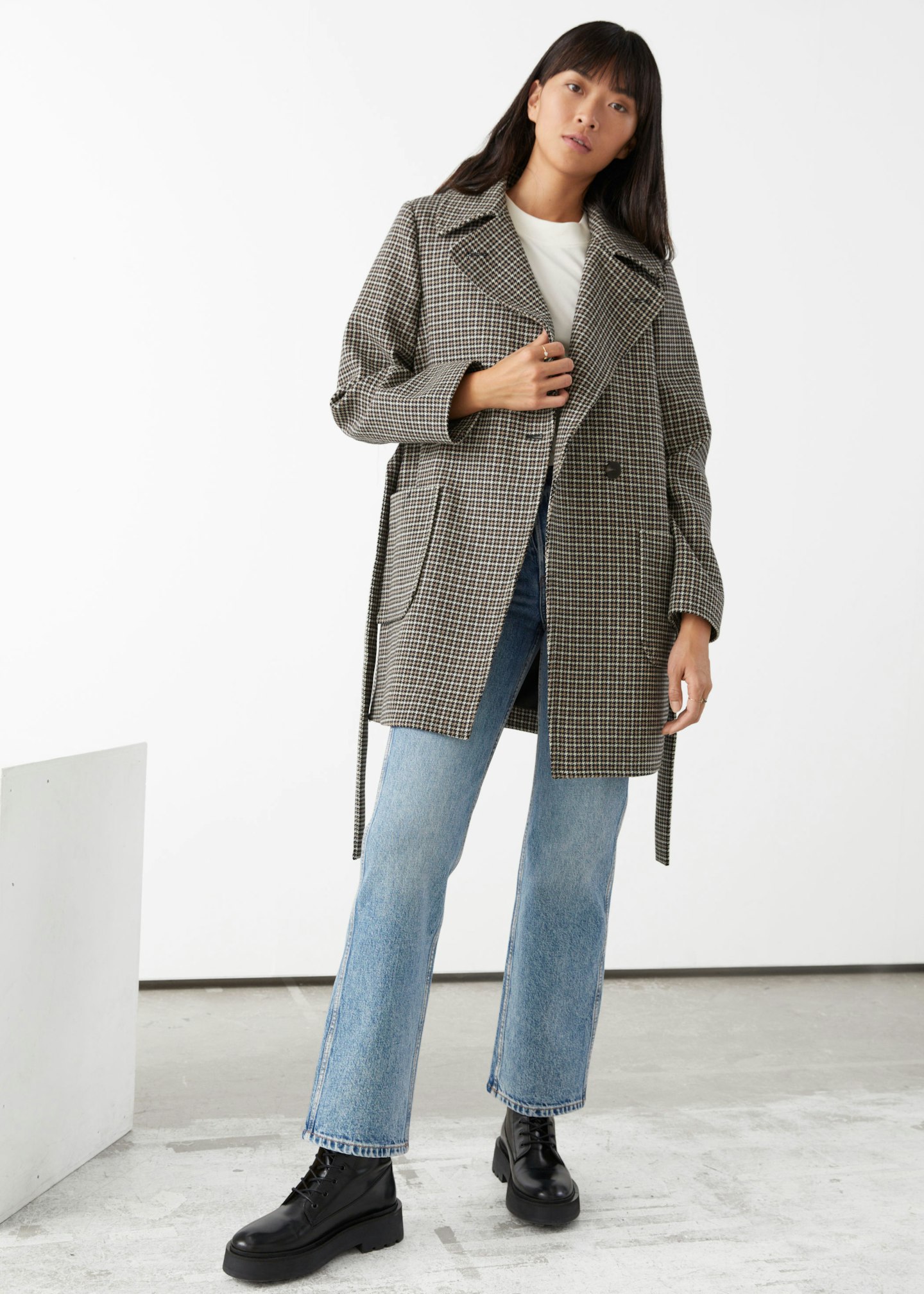 9 of 25
& Other Stories, Belted Single-Breasted Coat, WAS £165 NOW £115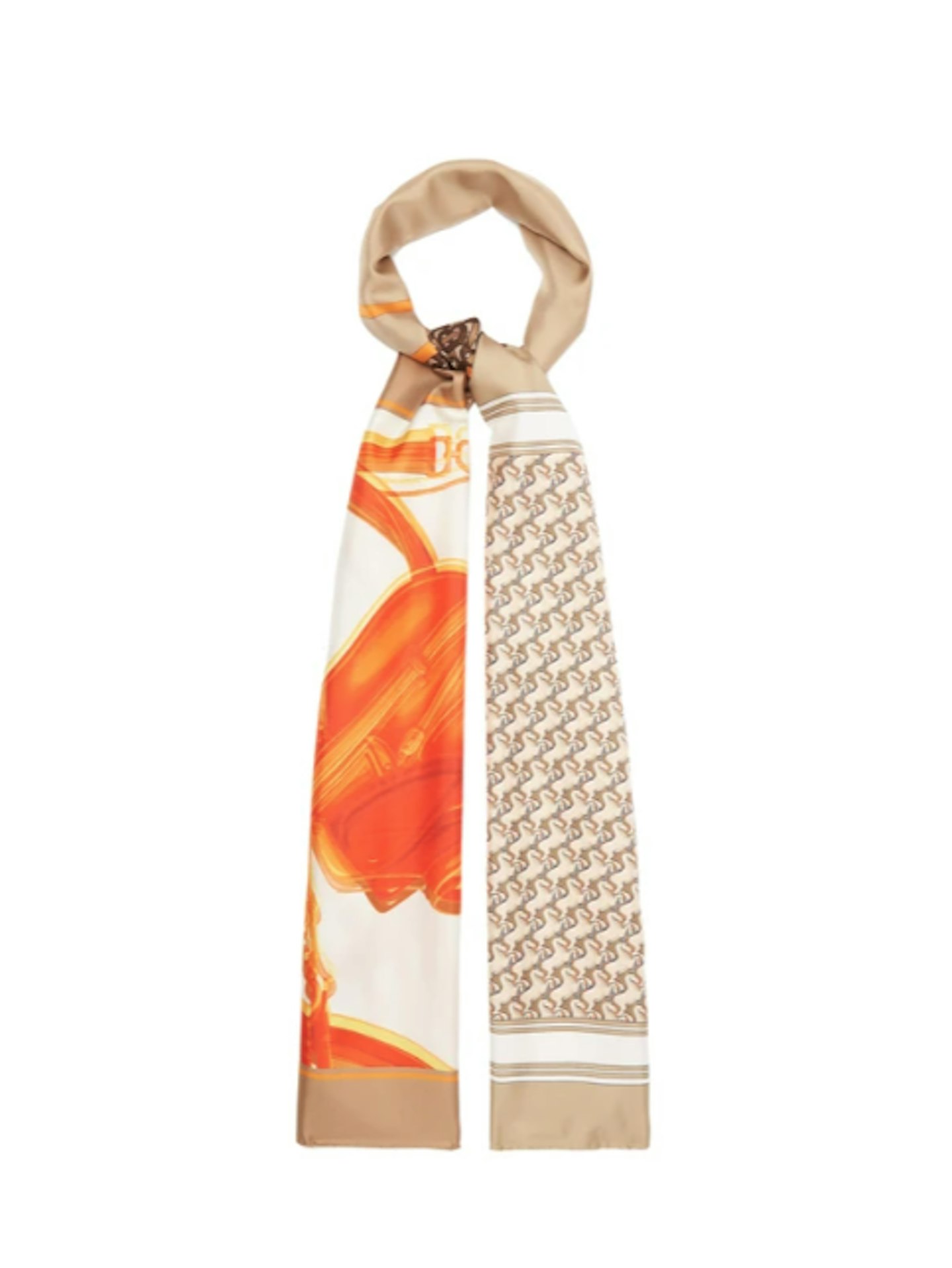 10 of 25
Burberry, Society Montage-Print Silk-Faille Scarf, WAS £370 NOW £259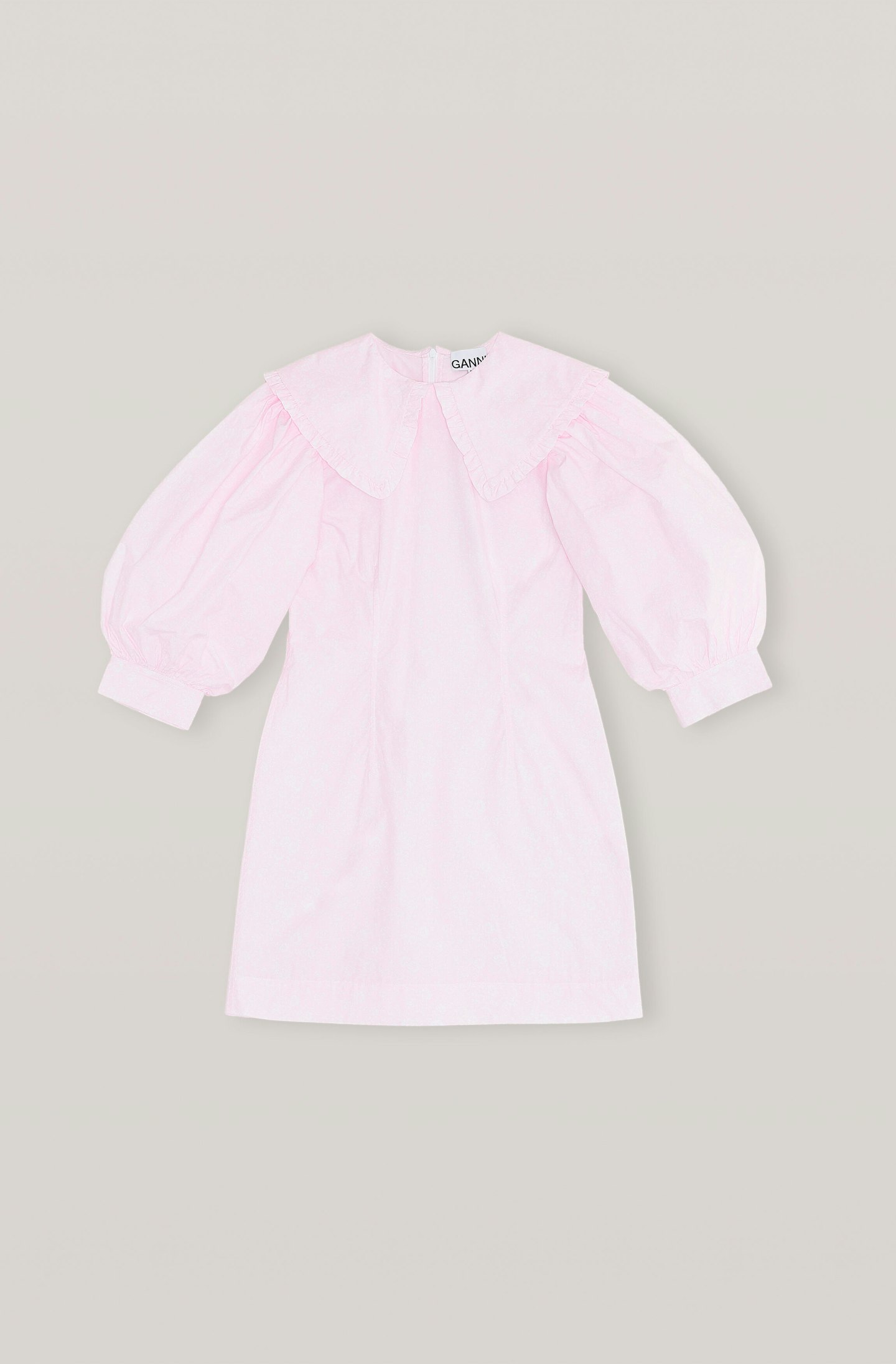 11 of 25
Ganni, Printed Cotton Poplin Mini Dress, WAS £155 NOW £93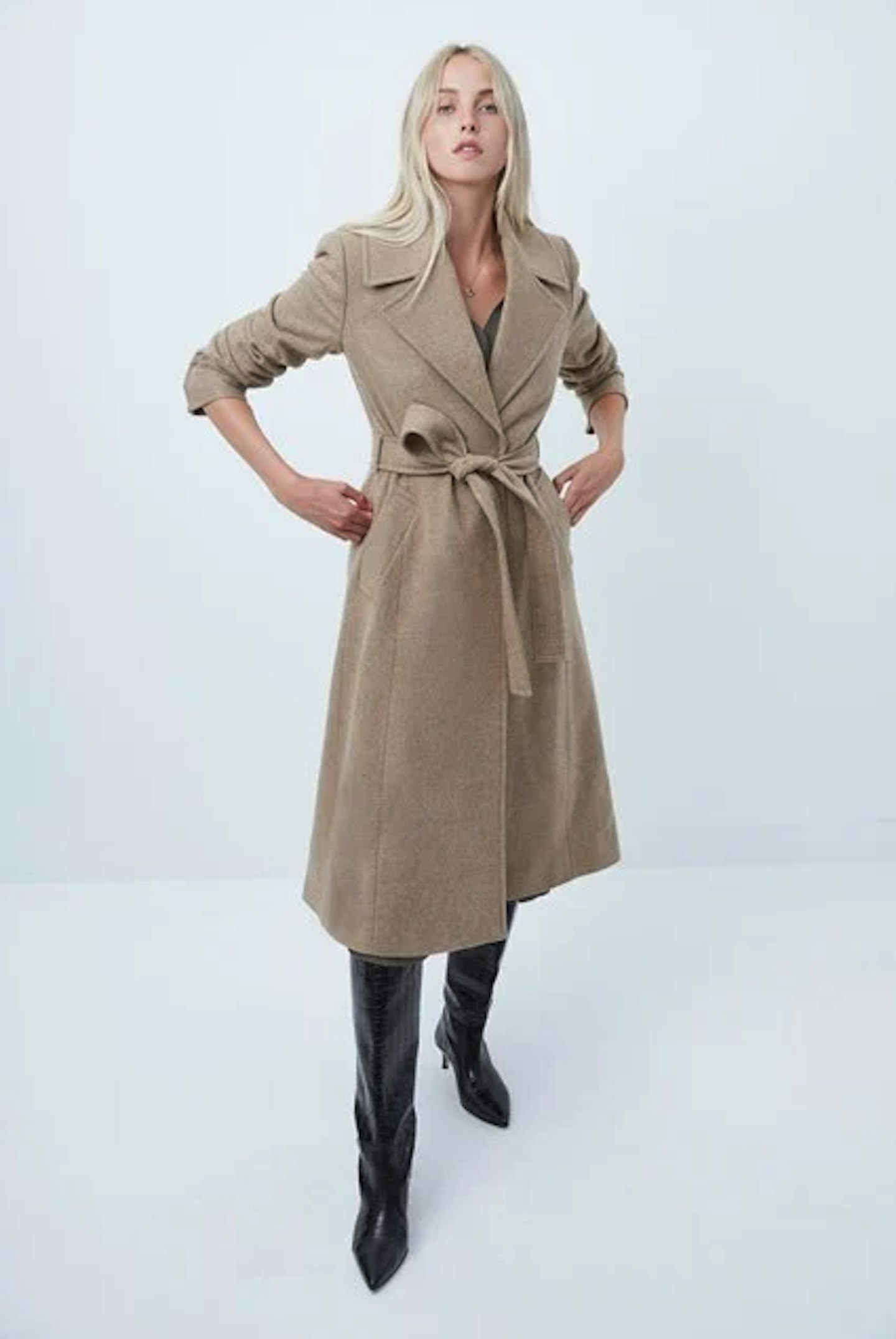 12 of 25
French Connection, Balia Tweed Belted Coat, WAS £250 NOW £175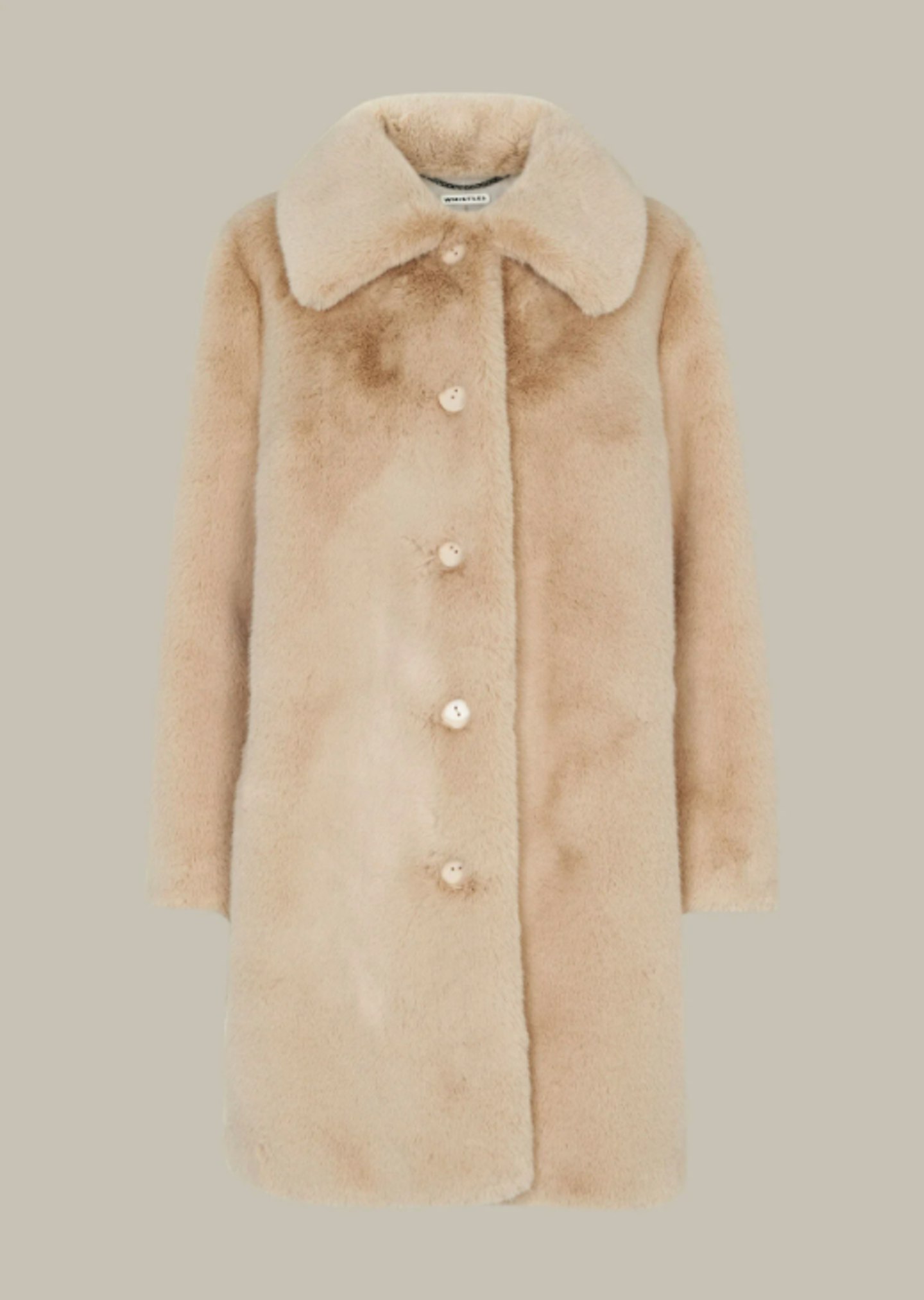 13 of 25
Whistles, Faux Fur Coat, WAS £249 NOW £159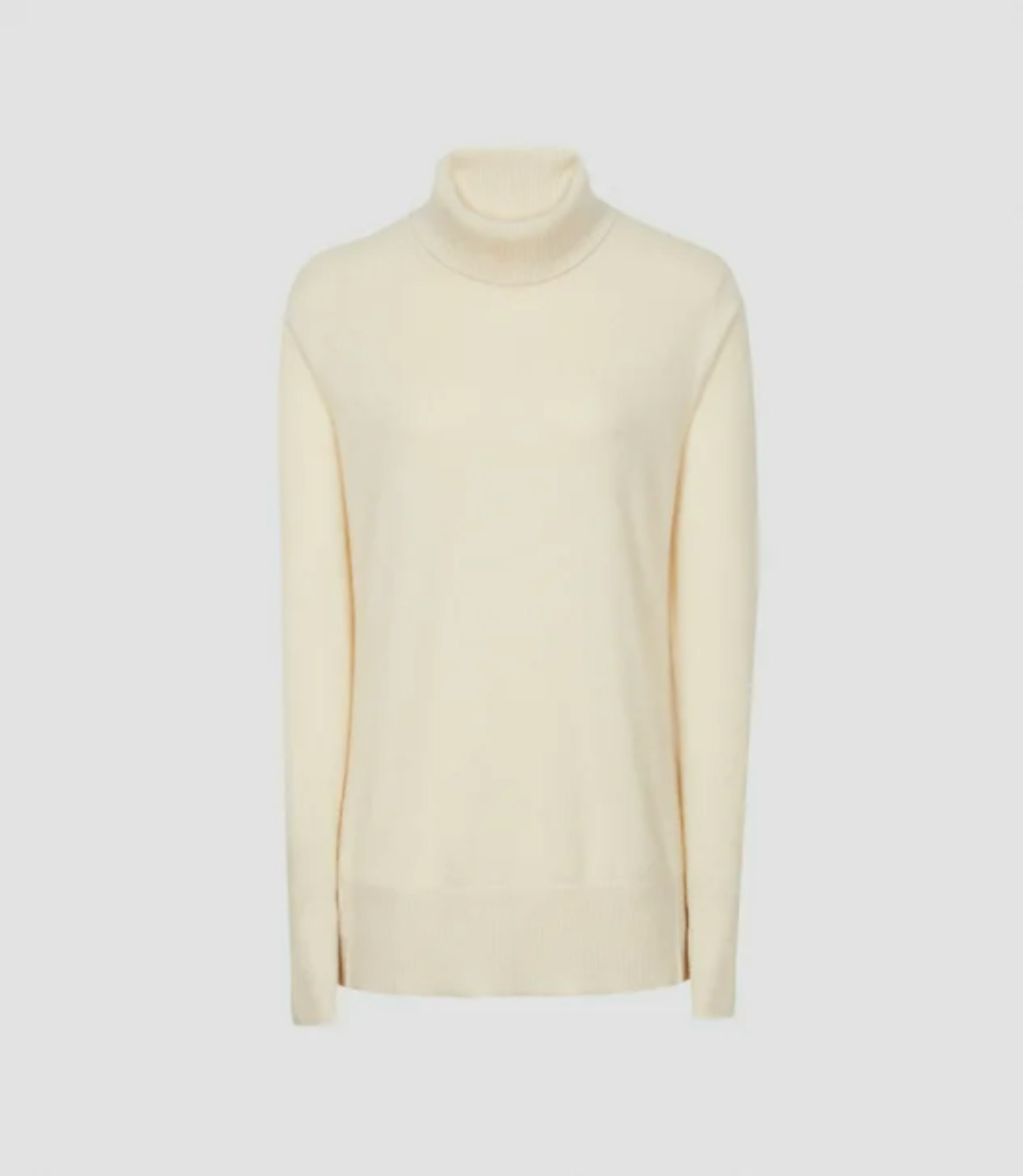 14 of 25
Reiss, Colette Cashmere Roll Neck Cream, WAS £195 NOW £125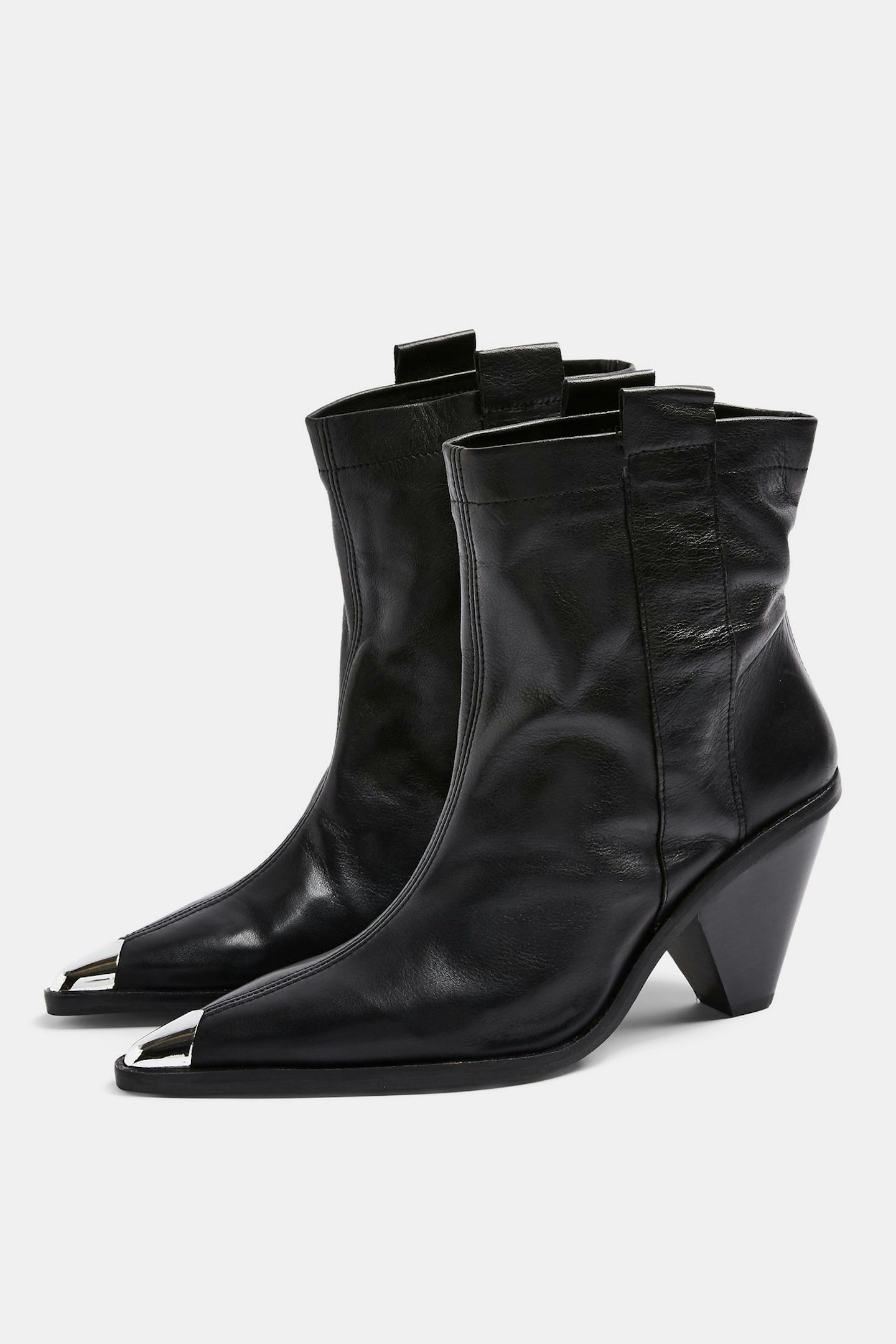 15 of 25
Topshop, Black Leather Toe Cap Boots, WAS £89.99 NOW £45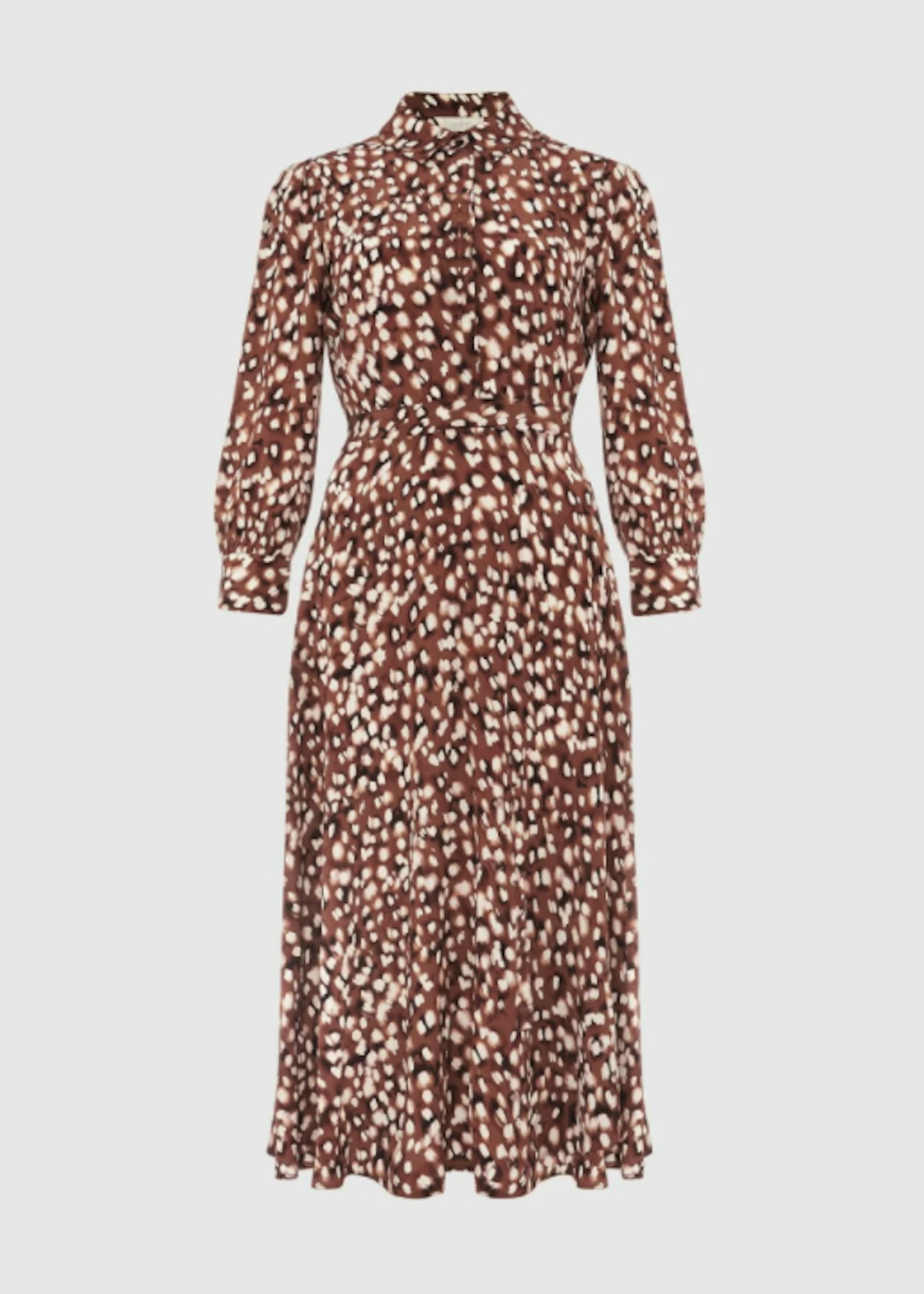 16 of 25
Hobbs, Miley Animal Midi Dress, WAS £149 NOW £44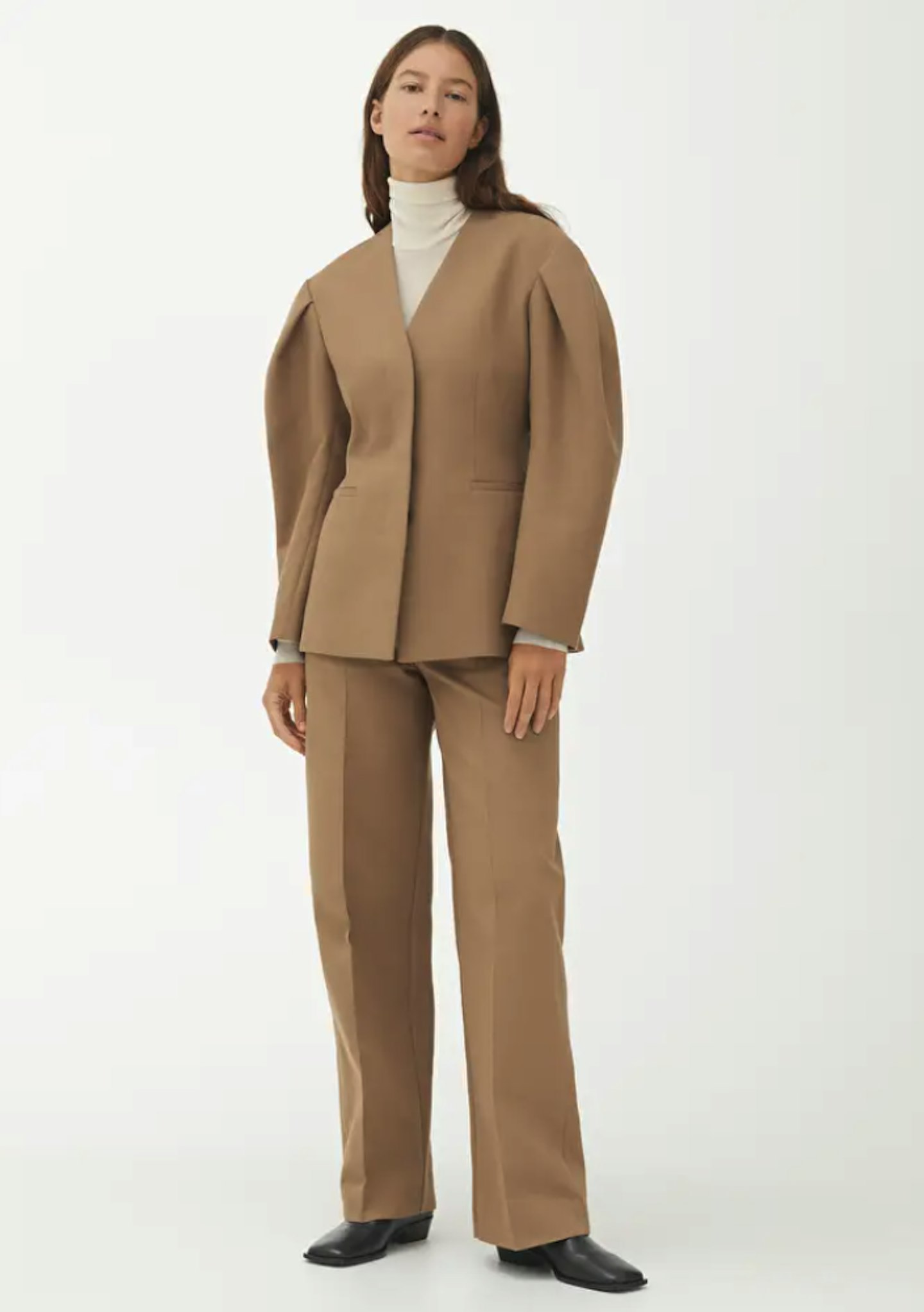 17 of 25
Arket, Puff-Sleeve Blazer, WAS £150 NOW £75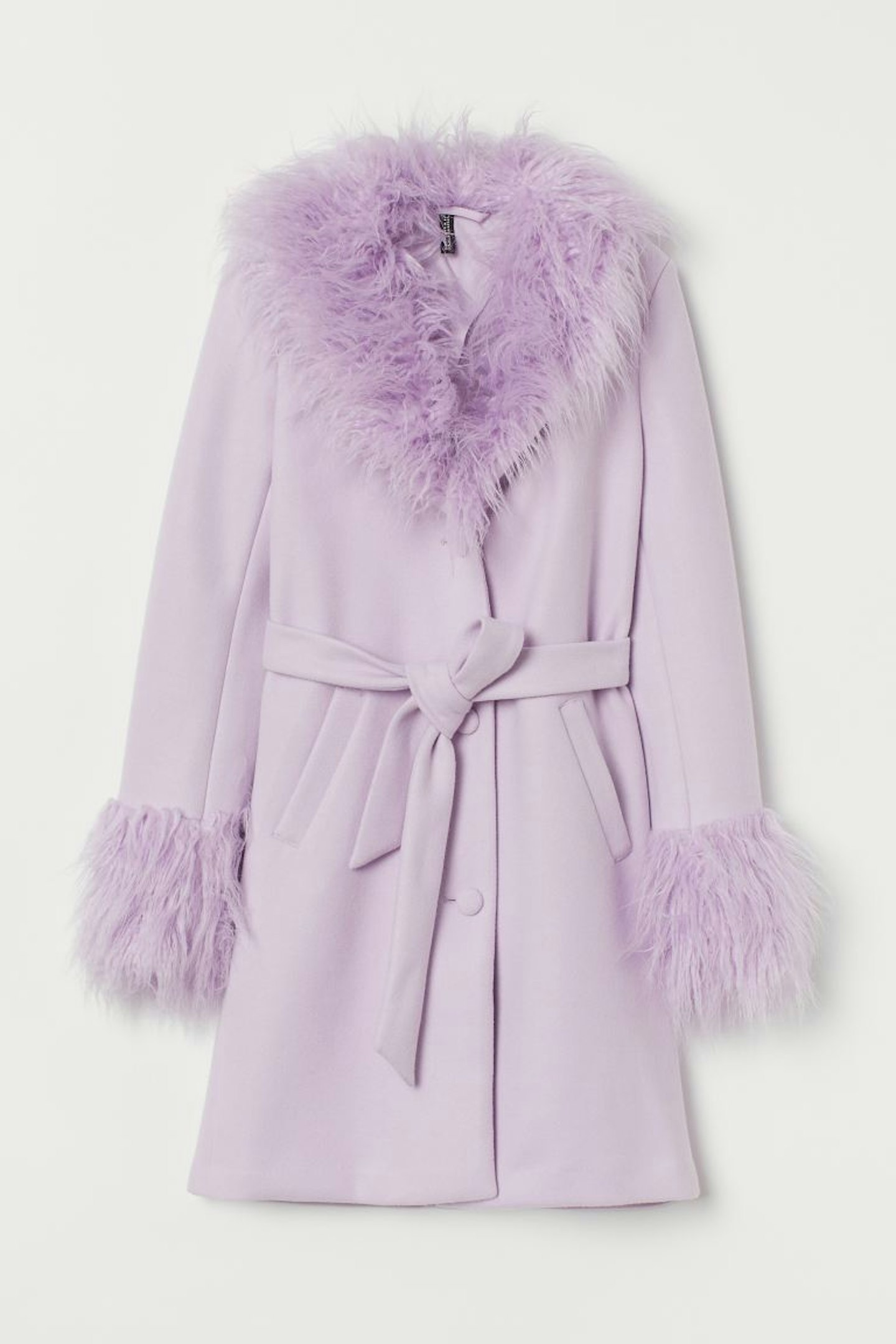 18 of 25
H&M, Faux Fur-Trimmed Coat, WAS £59.99 NOW £35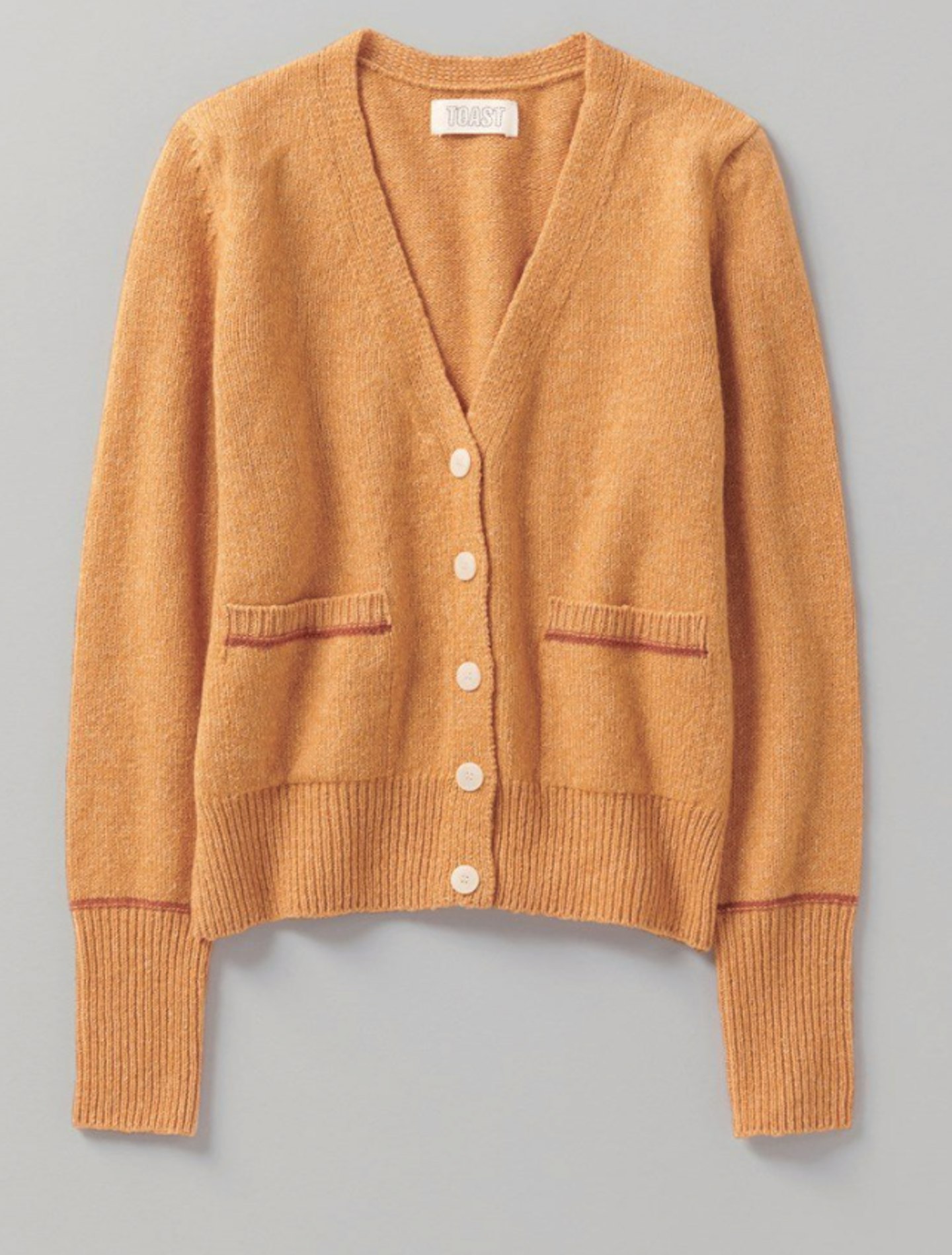 19 of 25
Toast, Wool Cotton Stitch Cardigan, WAS £130 NOW £75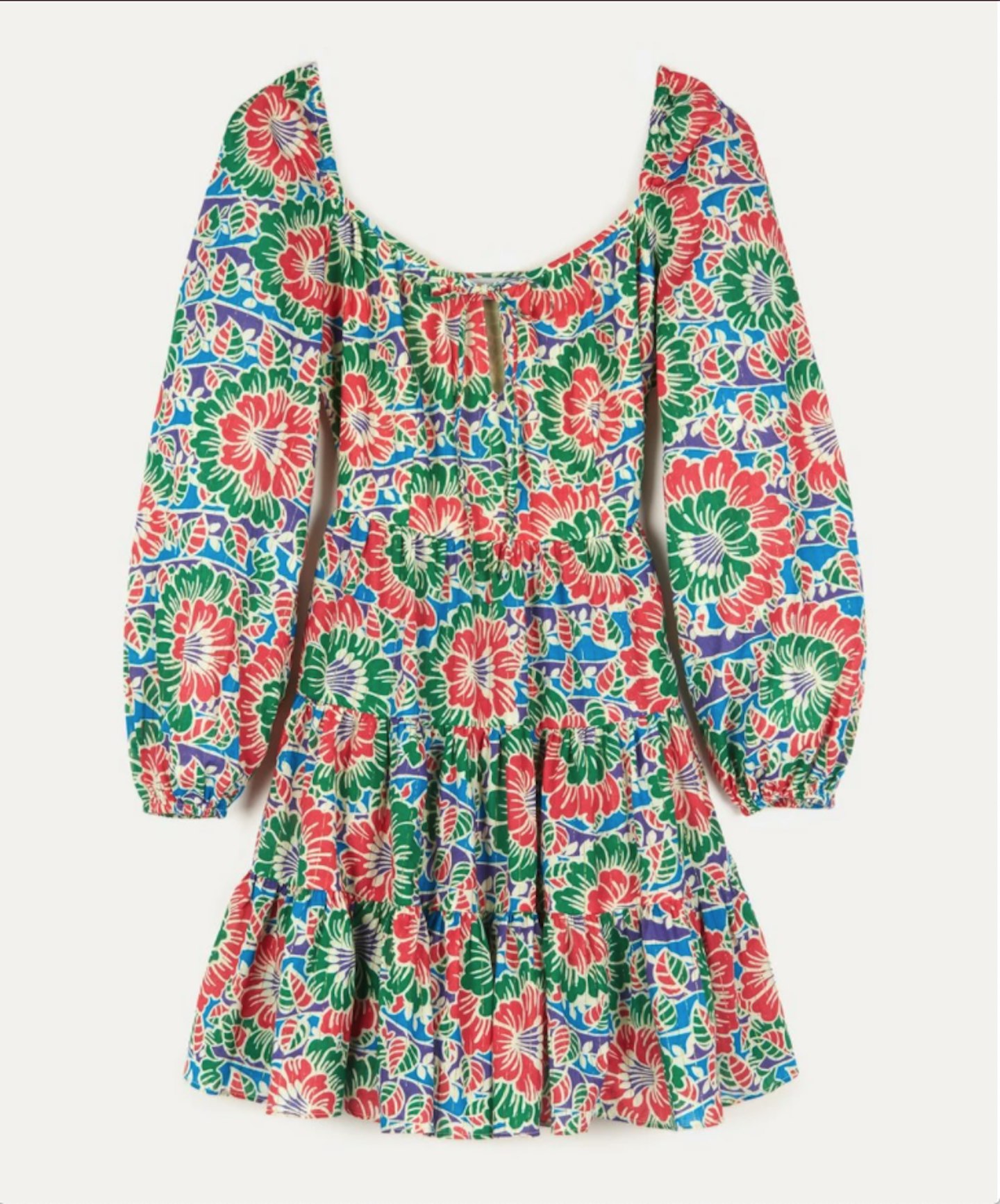 20 of 25
Rixo, Roxy Long-Sleeve Mini-Dress, WAS £235 NOW £95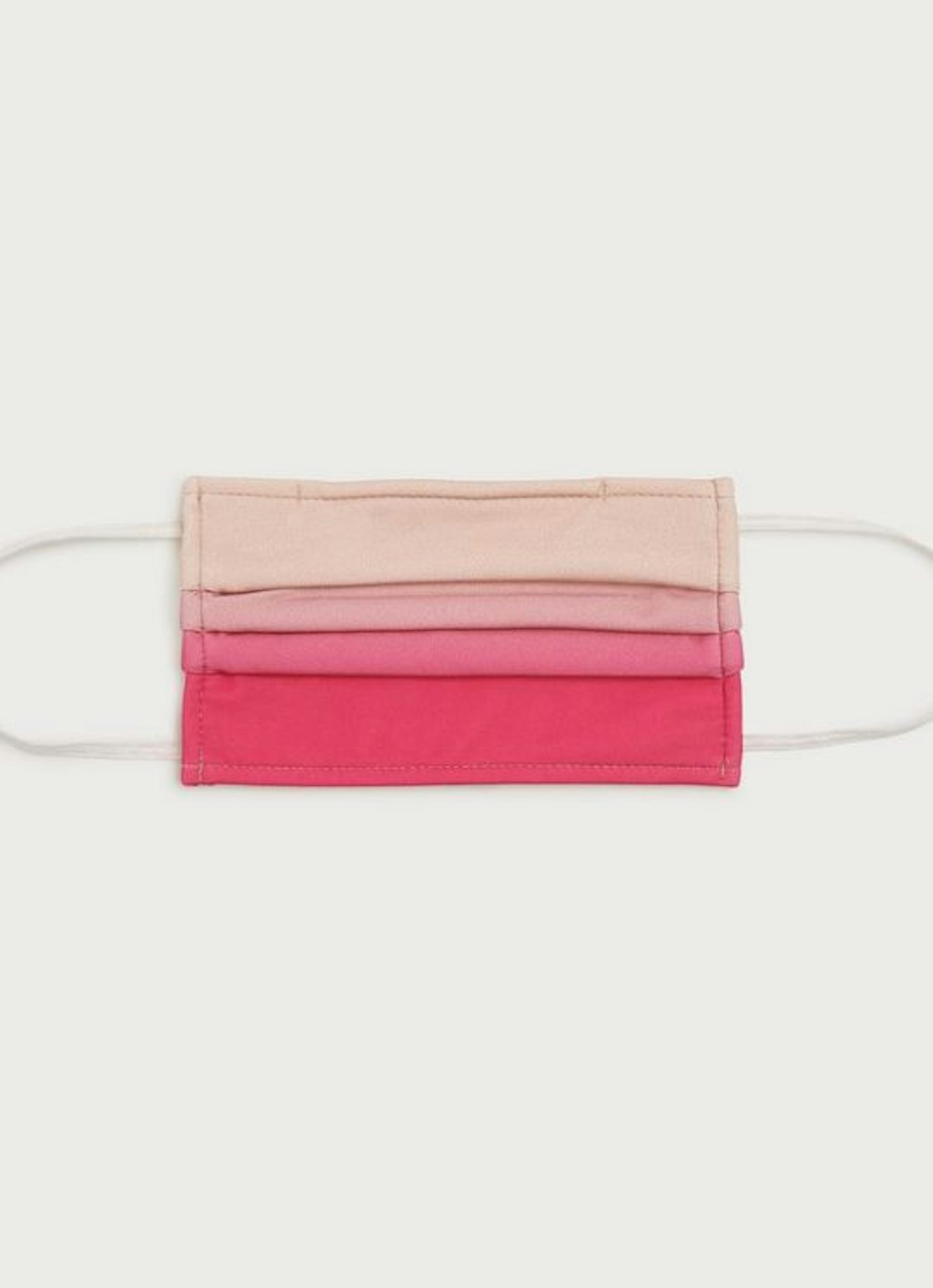 21 of 25
L.K Bennett, Ombre Pink Face Mask, WAS £19 NOW £9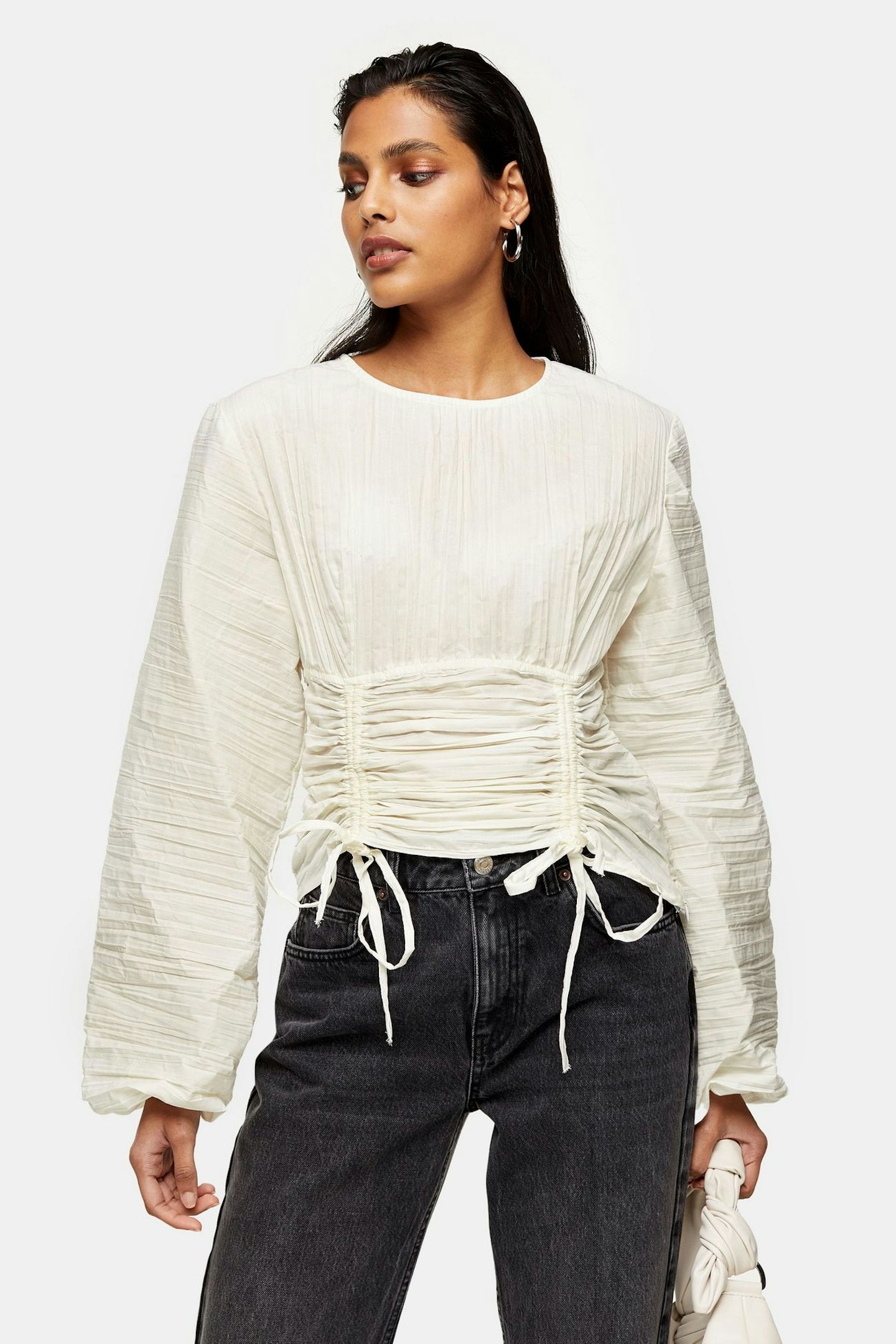 22 of 25
Topshop, Ivory Crinkle Poplin Corset, WAS £35 NOW £20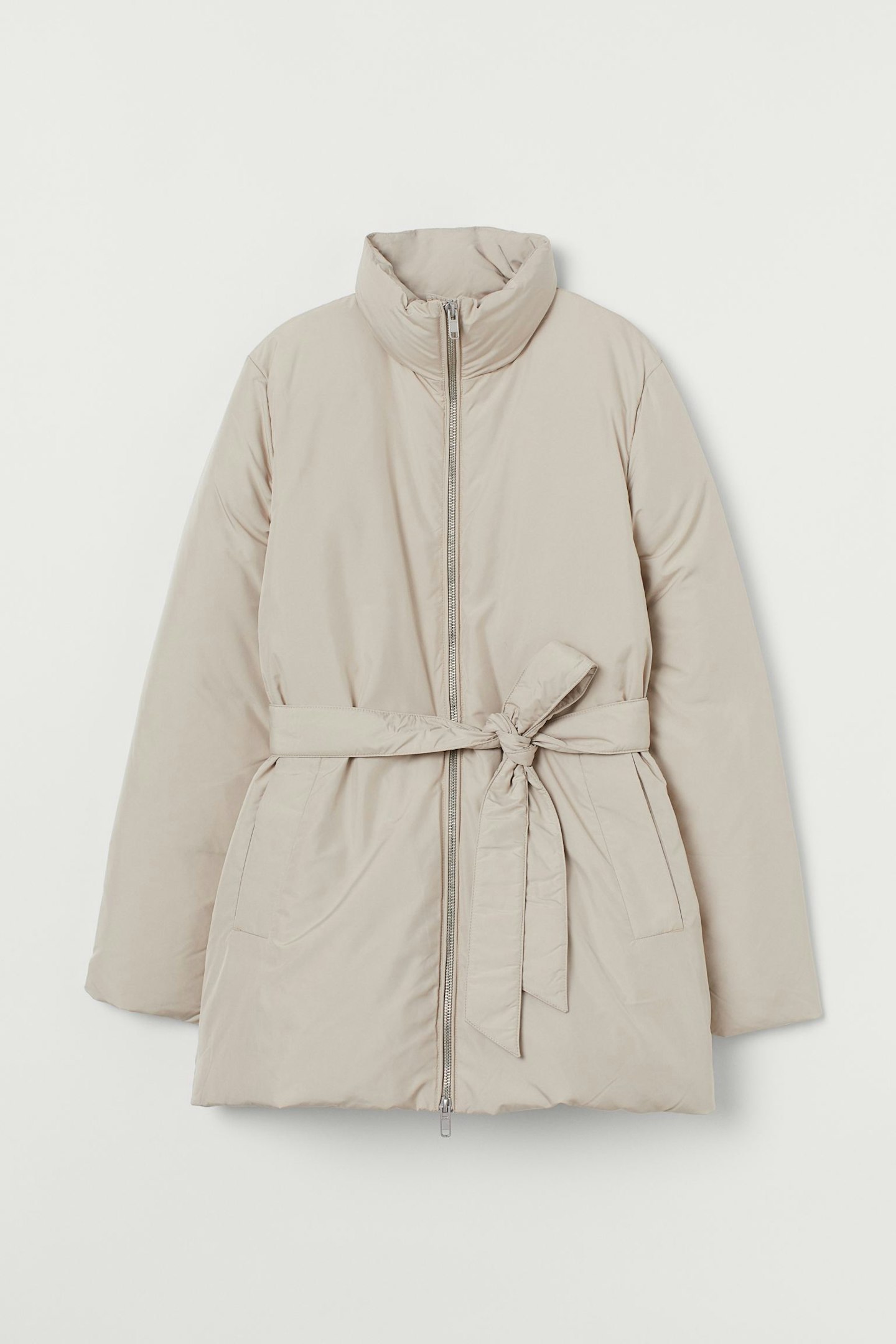 23 of 25
H&M, Belted down jacket, WAS £99.99 NOW £50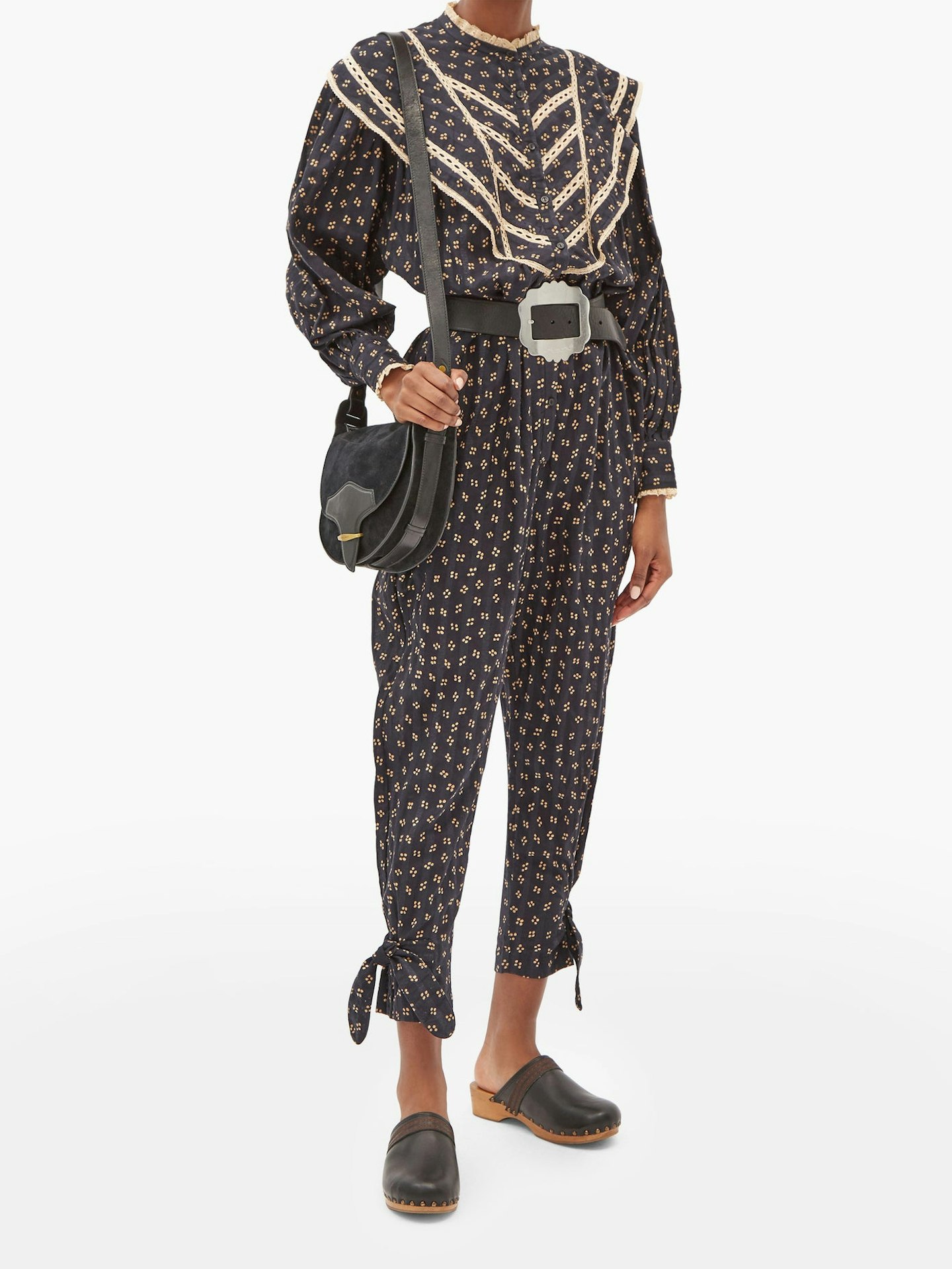 24 of 25
Isabel Marant Etoile, Realia floral-dot cotton-voile jumpsuit, WAS £520 NOW £312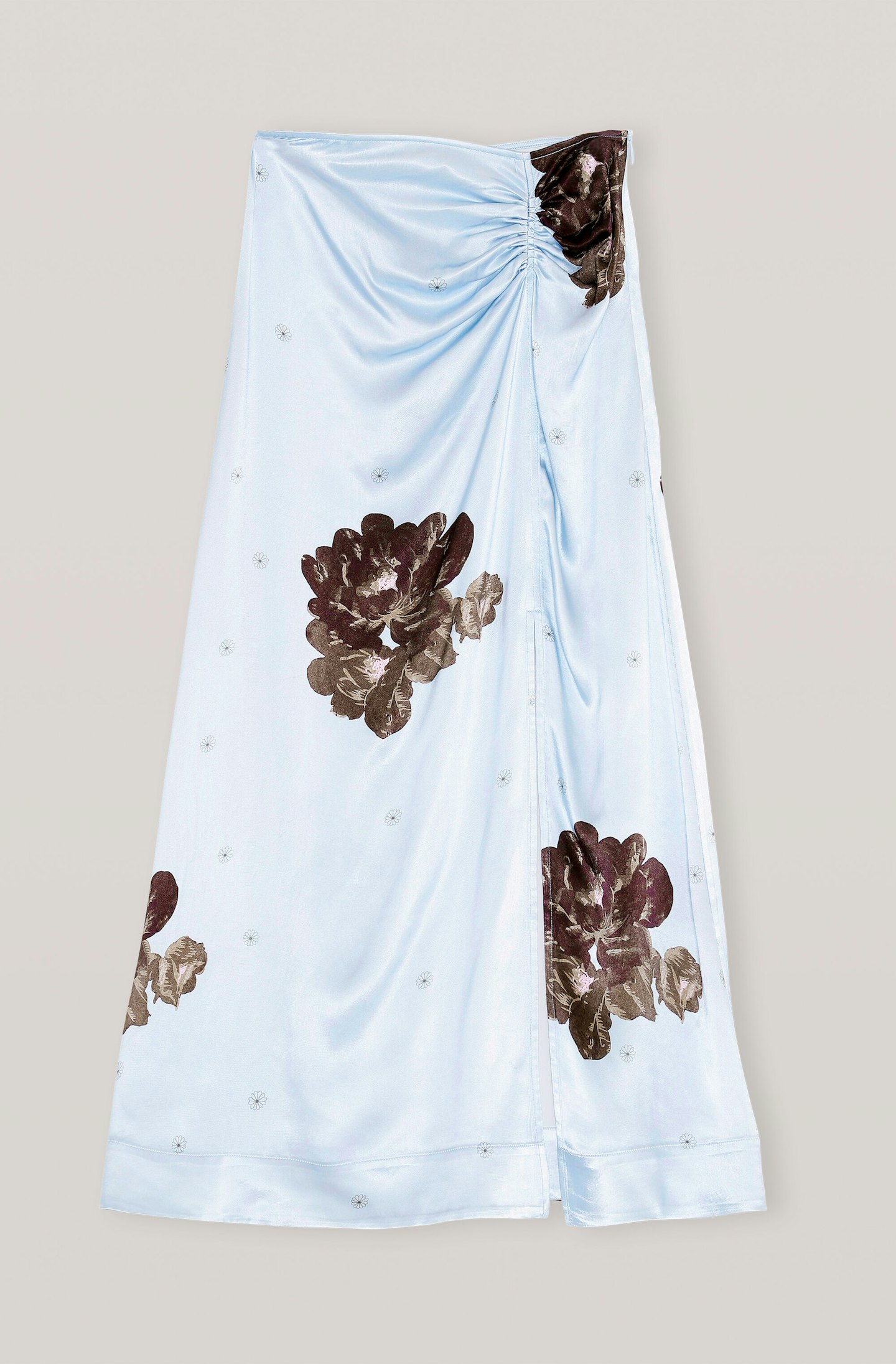 25 of 25
Ganni, Satin Skirt, WAS £225 NOW £157