With the V&A's blockbuster Gabrielle Chanel. Fashion Manifesto exhibition sold out for the entirety of its run until February next year, the legacy of Chanel is front and centre of the cultural conversation. This morning, on the Paris Fashion Week stage, the house's current designer Virginie Viard showcased why, over a century later, Chanel has never been more relevant to the modern-day fashion fan.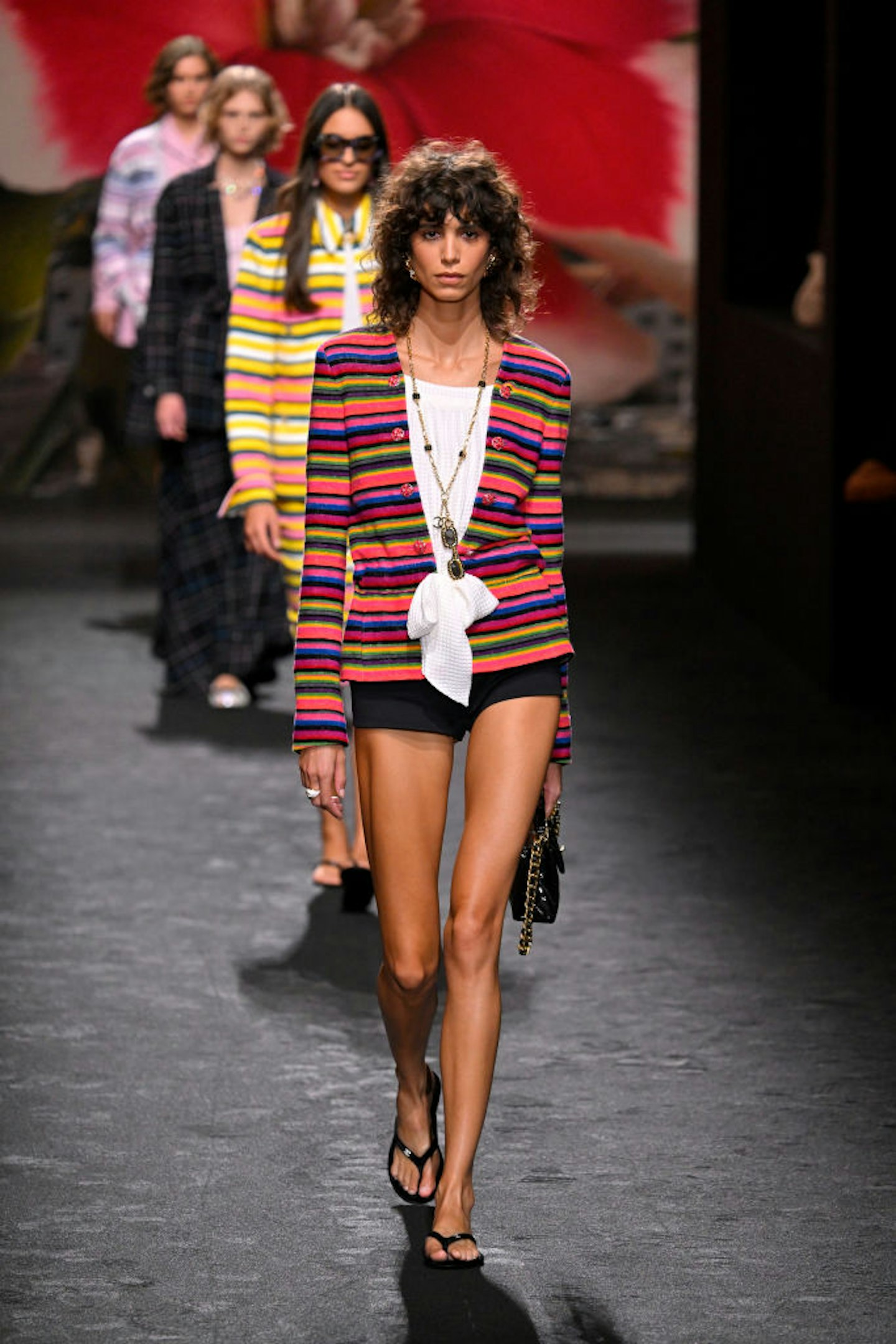 Playing with the house's classic codes, the brand's iconic tweed was recast with the catwalk hosting a bounty of boucle in every incarnation. Spanning sparkling sequin to summery sorbet shades and patchwork, statement maxi kaftans, short skirt suits and micro mini dresses imbued a fresh and youthful energy to the brand's classic codes.
The little black dress was also reimagined in a series of sheer, lingerie-inspired organza evening options, while those who already count a boucle tweed jacket as a cornerstone of their wardrobe were given the gift of a new garment to covet - the belted Chanel cardi. These starred alongside luxe dressing gown-style robes, cut from multicoloured tweed or striped terrycloth, and caped jackets which were styled over swimsuits.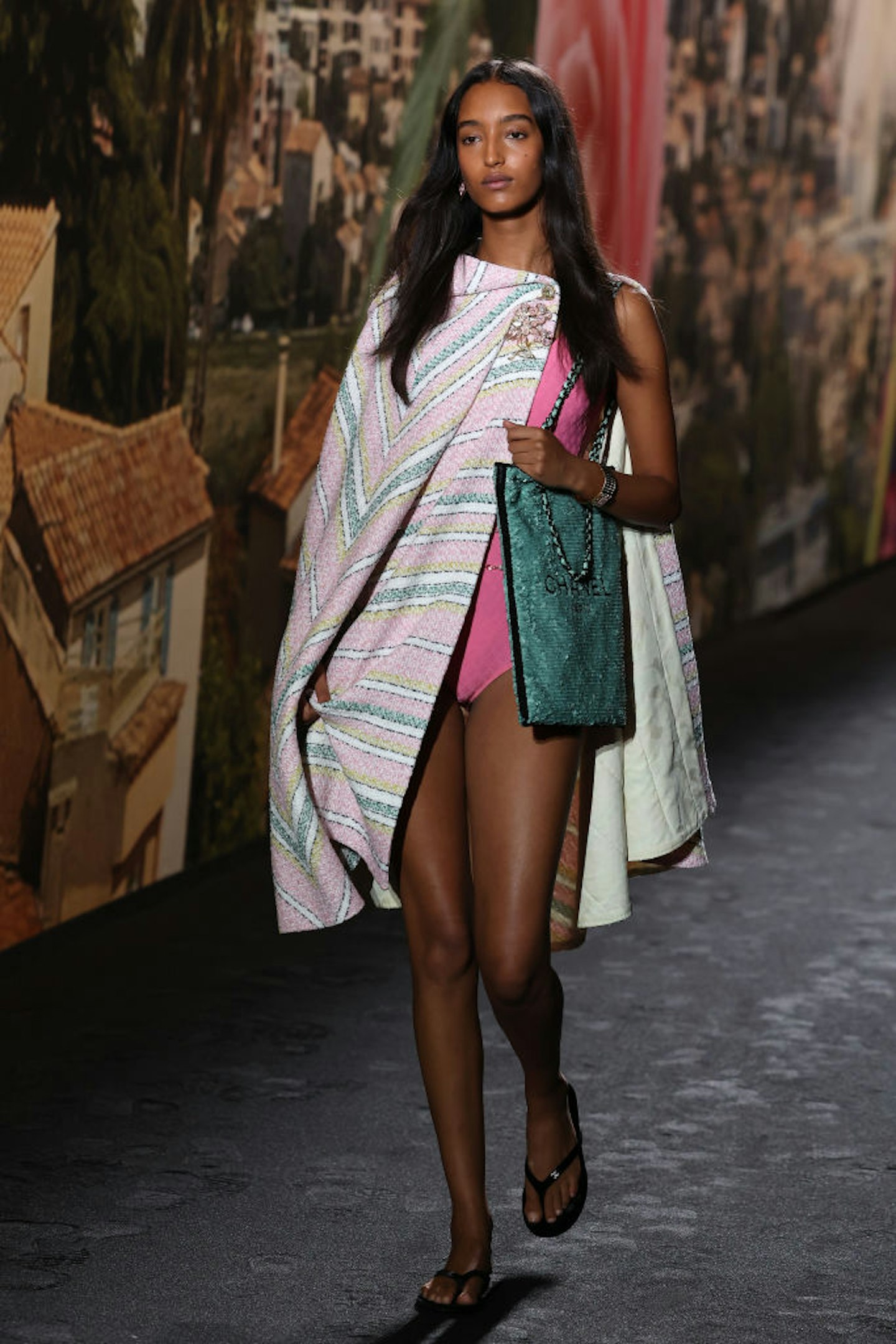 Viard described the collection as an "ode to liberty and to movement", inspired by the gardens of the modernist Villa Noailles - designed by the architect Robert Mallet-Stevens in 1923, a short distance from the sea up in the hills of Hyères. Accordingly, a sunkissed, bohemian - at times, even beachy - look prevailed. Think relaxed waists,  flat sandals and loose, unlined suiting.
"Sophistication and informality, the tweed throughout the collection, sportswear and lace: I tried to bring one thing and its opposite together in the coolest way possible," says Viard. "And the gardens and swimming pool of the villa Noailles, this exceptional setting, lend themselves to that rather well." It was a collection which played to Chanel's strengths, and which sought not to be understated but to stand out. Monochrome was modernised via pleated Grecian gowns and swing blouses. Viard doubled down on the Double CC, with a graphic floral-and-logo print splashed across denim.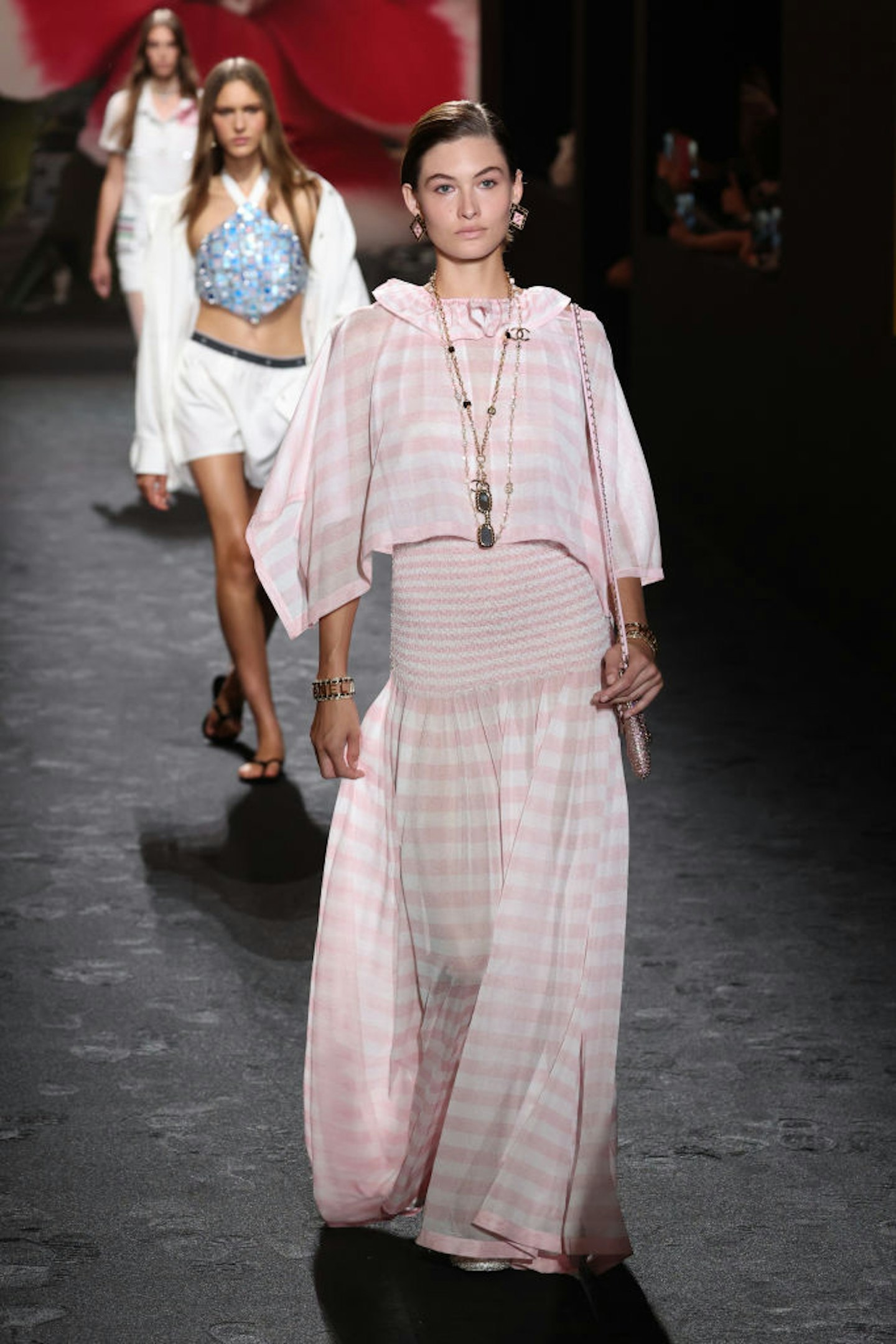 Accessories were also abundant, with much to tempt Chanel fans both new and existing. The classic quilted bag appeared in miniature with a pearl strap. Branded shopper totes were crafted from denim or metallic sequin. As for shoes, bow ballet pumps and pale blue knee high boots with Chanel's signature black toe cap topped next season's must-have lists, while a pair of minimalist flat thong sandals offered a stealth wealth take on the humble flip-flop.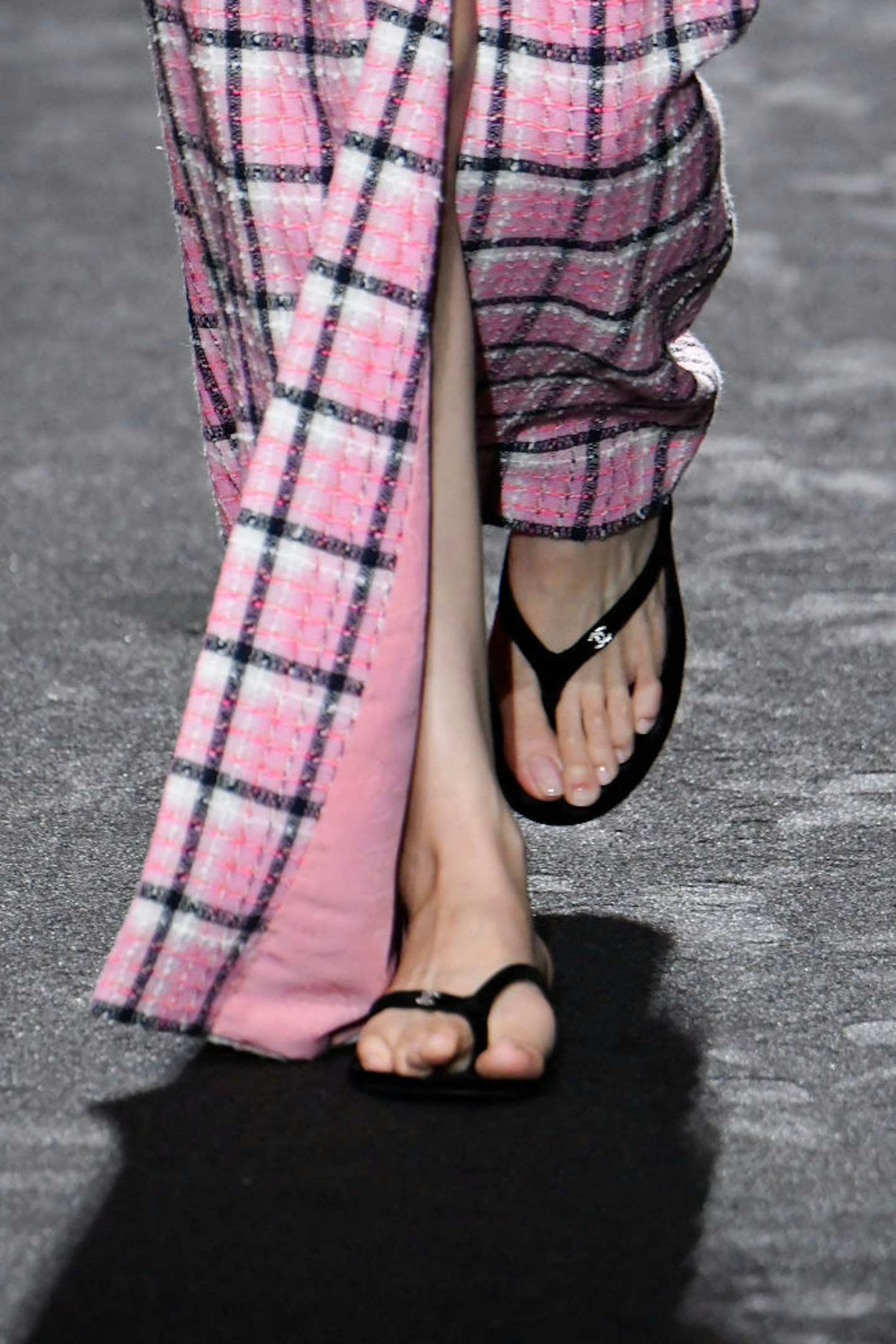 Chanel camera bags, 'Coco' logo belts, chain-trimmed sunglasses and tiny handbags which hung from necklaces will also no doubt prove catnip to fashion peacocks, like Paris Hilton who watched from the front row.