Just when you thought they couldn't get any more divisive, Crocs go and collaborate with the one fashion label who would be likely to take that divisive streak and whack the dial to 100. In its second partnership with Balenciaga, the shoe most associated with healthcare and hospitality workers thanks to its cushioned sole and sweat-reducing air holes is ready for re-emergence with a stiletto heel.
To anyone who doesn't remember the first time these brands tangoed, Balenciaga sent a series of pumped-up platform Crocs (complete with customised and logoed Jibbitz) down the catwalk in 2017. Fast-forward three years and together they've cooked up a shoe that has one foot in orthopaedic territory and the other in a queue for a night club.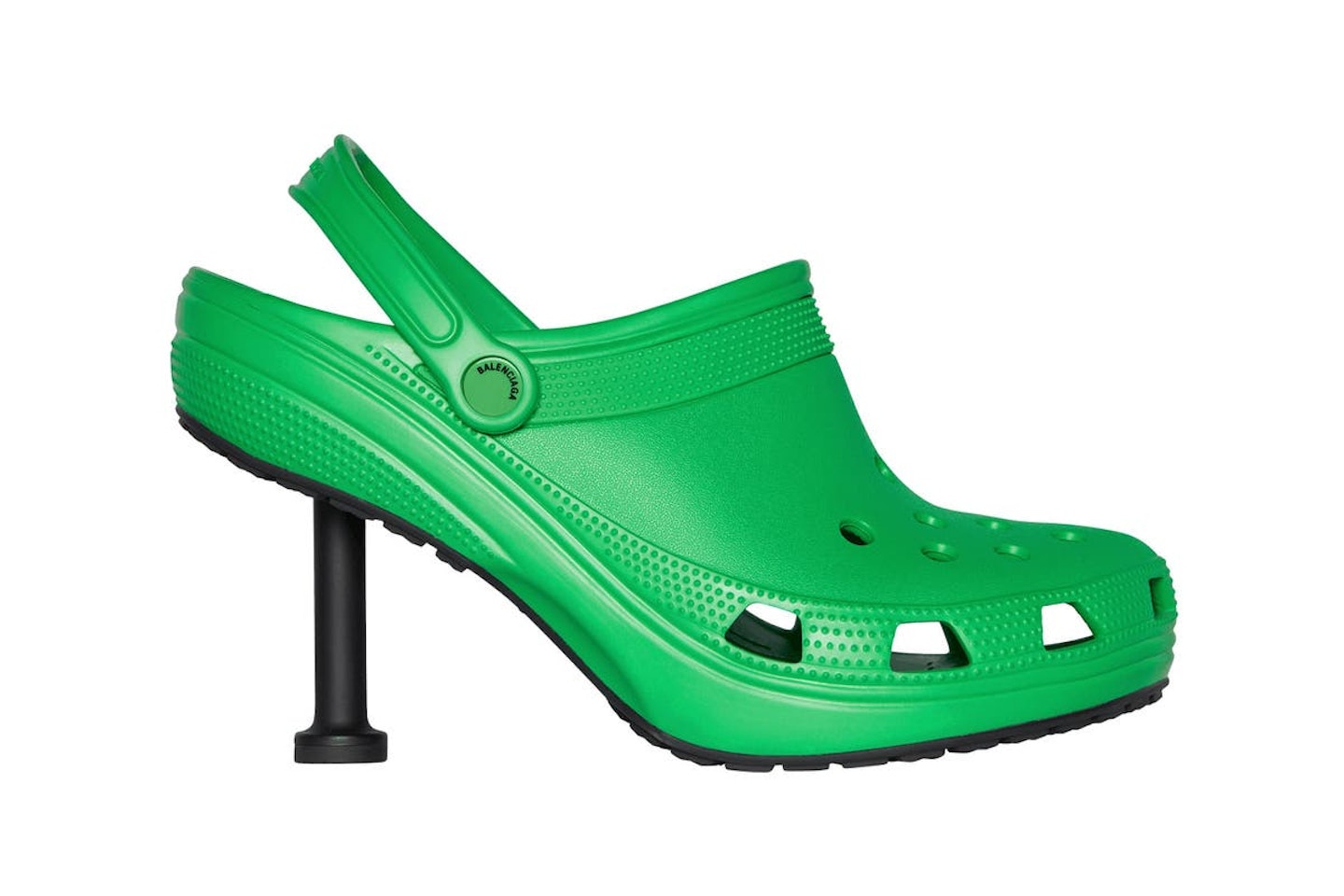 So with the comfort-factor a little compromised, the question is who will actually wear these Crocs? If cost wasn't a factor - the first time round, the clogs sold for around £600 - Gen Z might be very willing candidates. Earlier this year, the brand went viral on TikTok(true story) as searches for the shoe increased by 210%, according to The Sole Supplier. The reason for this frenzy was down to collaborations with names such as Justin Bieber (who rather hilariously sent a pair to Victoria Beckham), Bad Bunny and Diplo, but also because the youth of today seem to be wearing them unironically. They just happen to love Crocs.
So with grass green and black heeled pairs to choose from, as well as a chunky platform rain boot that looks like it could withstand the biggest of deluges, I would suggest they start saving.
SHOP: The Best Crocs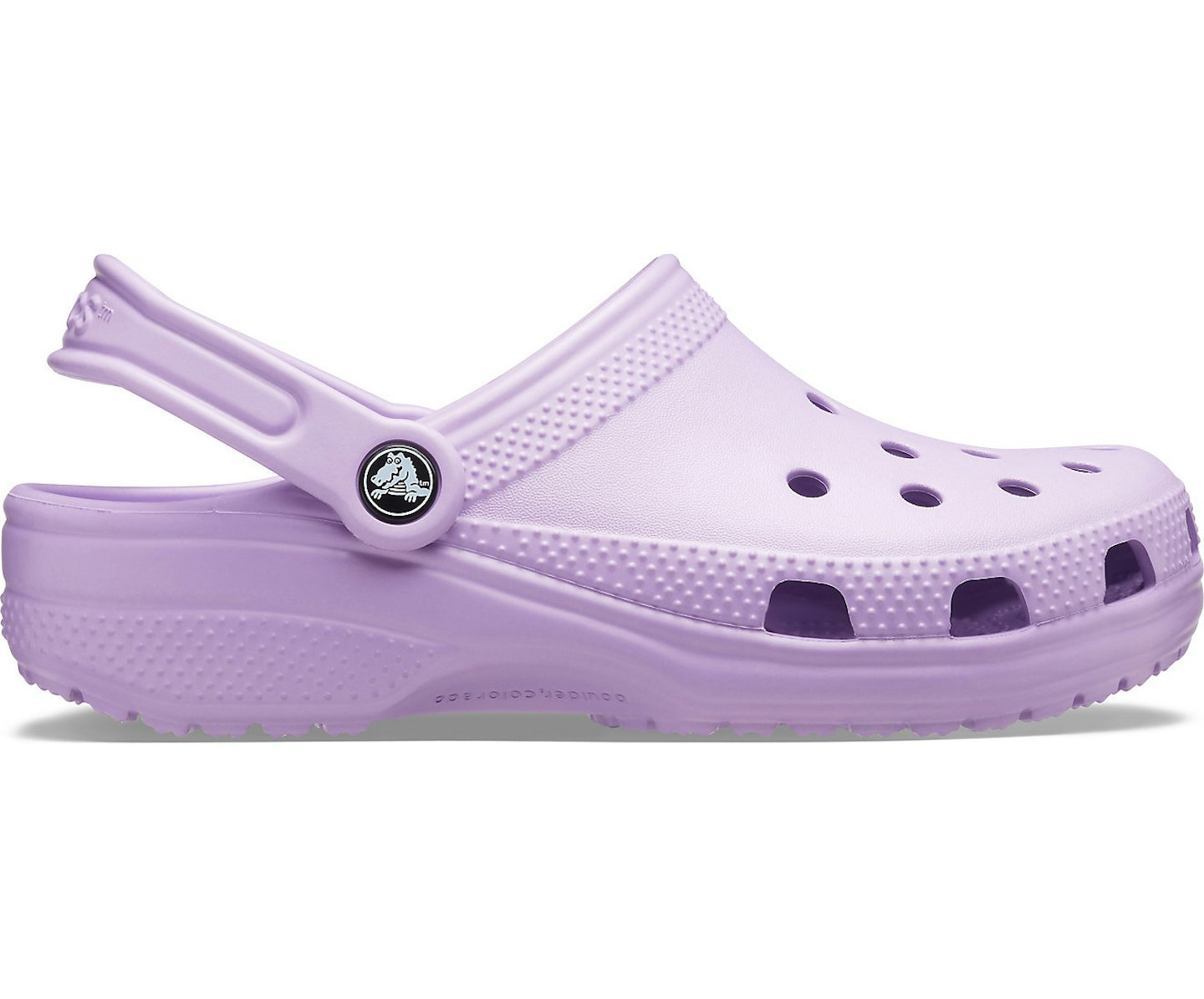 1 of 5
Crocs, Classic Clog, £49.99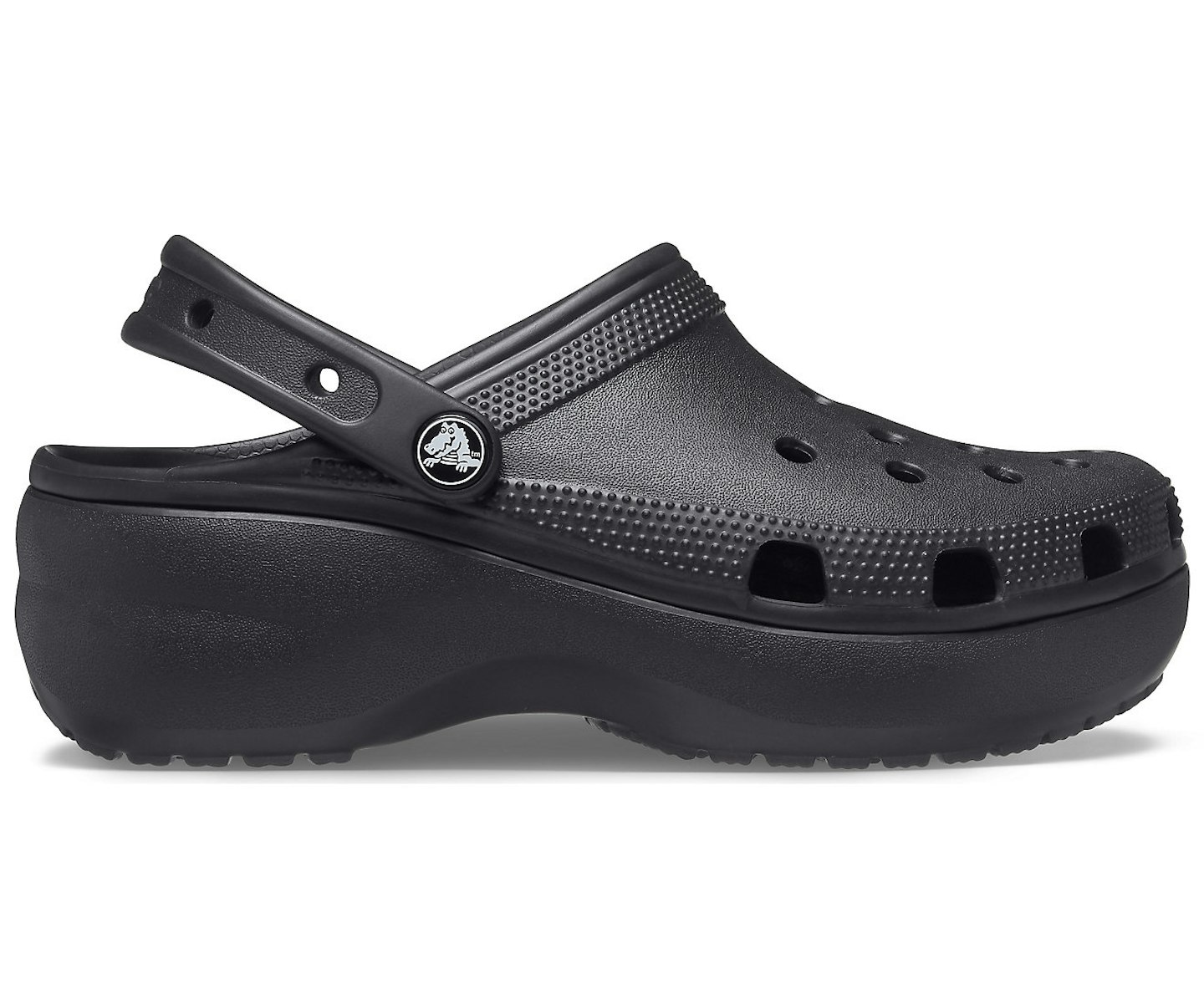 2 of 5
Crocs, Women's Classic Platform Clog, £54.99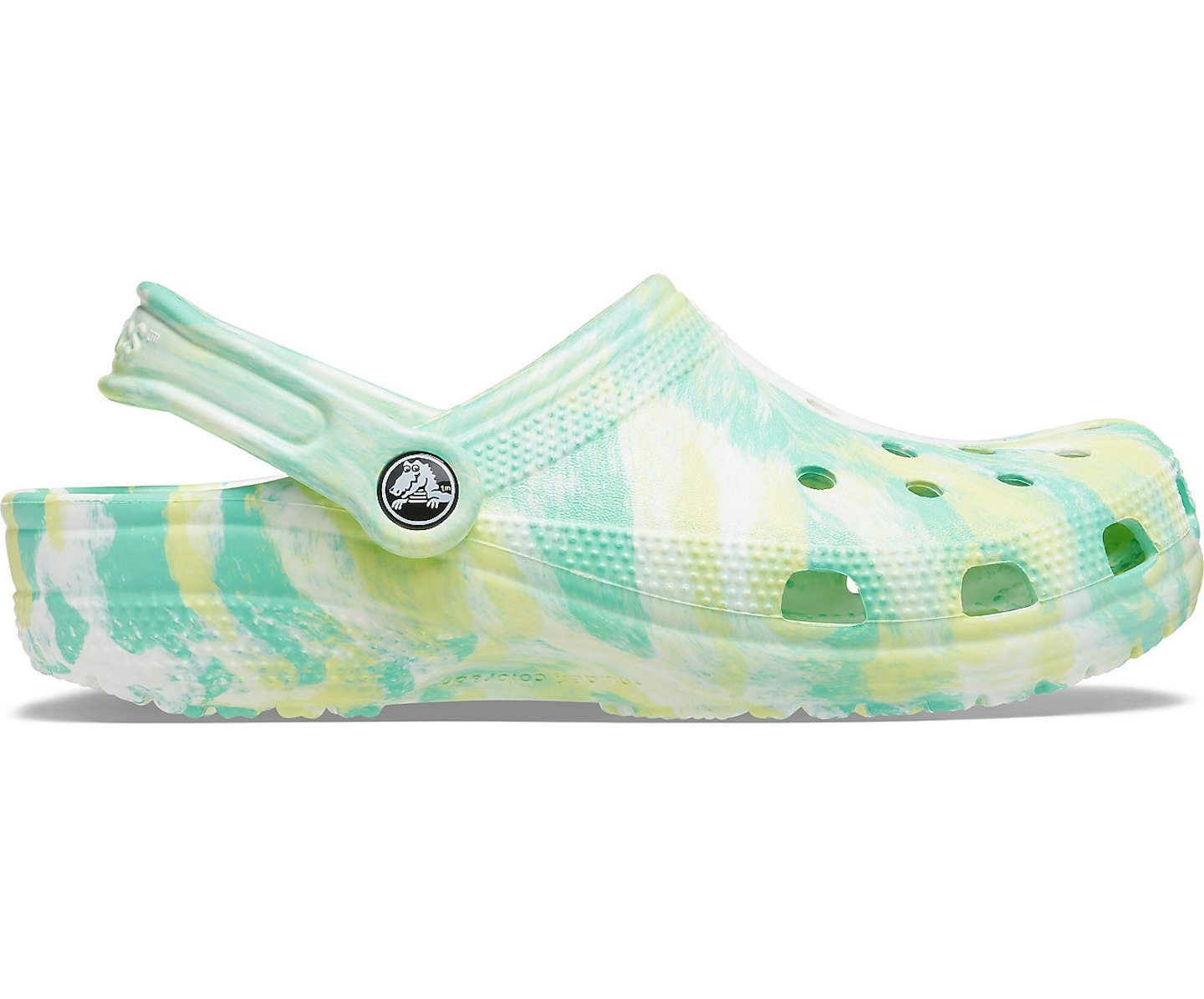 3 of 5
Crocs, Classic Marbled Clog, £49.99
4 of 5
Crocs, Classic Cozzzy Sandal, £44.99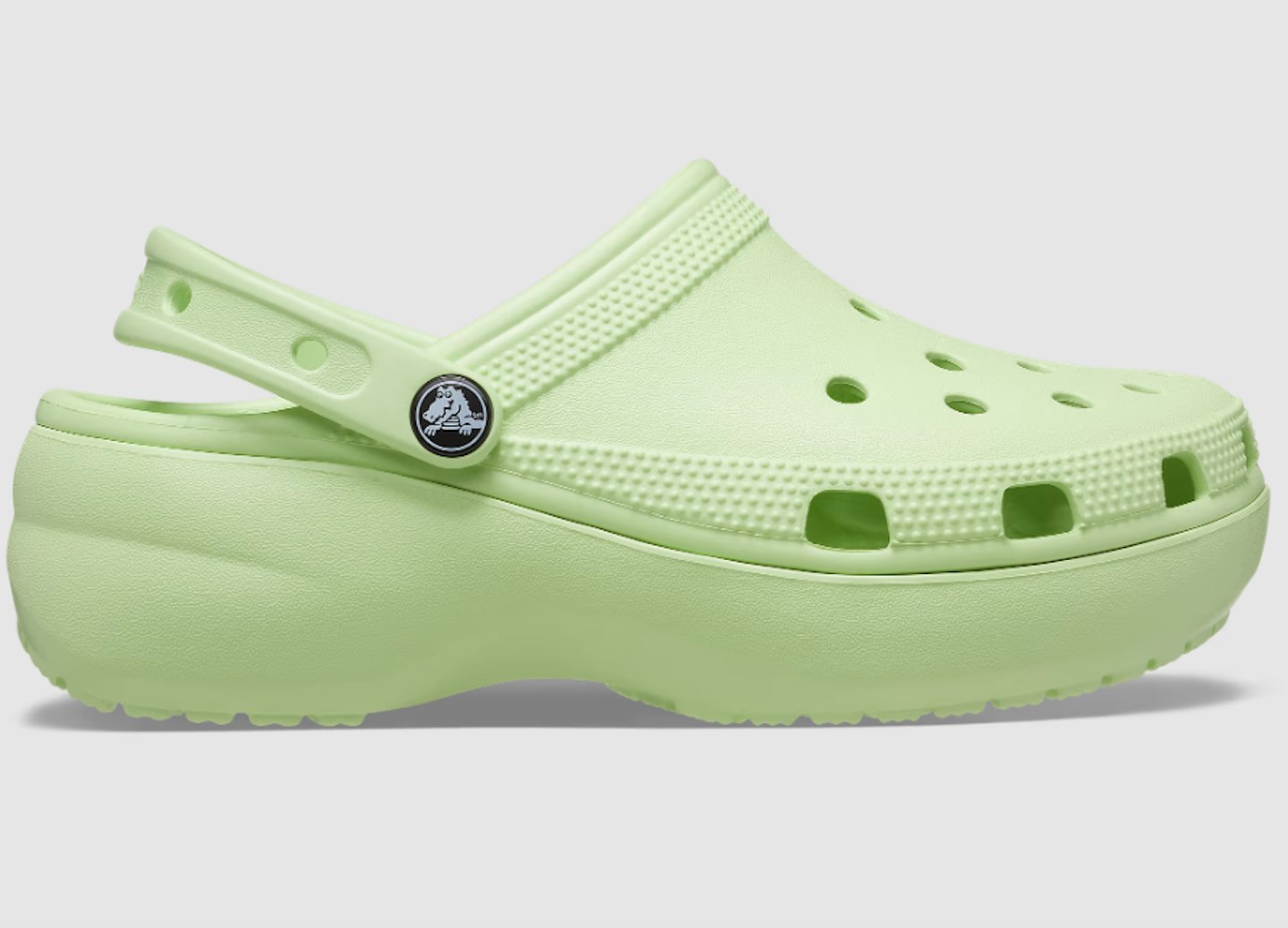 5 of 5
Crocs, Classic Platform Clog, £54.99