What could be more 1% than a white dress with a four-figure price tag? Only an innately immaculate woman – or at least one who never takes the tube and isn't daunted by hefty dry-cleaning bills – would be able to wear such a piece.
That this is the first item we see Sienna Miller wearing in Netflix's new psychological thriller Anatomy of a Scandal divulges a lot about her character. It's not only revealing to those with an eagle style eye, who knows that hers is by The Row, the pinnacle of quiet, but nevertheless super-spenny, luxury; but also because it instantaneously shows what sort of woman you're dealing with.
The dress is elegant, poised, unflashy, restrained, the definition of good taste. It demands a stealthy self-assuredness on the part of a wearer in a way that brash logos and brazenly trend-led pieces do not. It's not gagging to be noticed but, nonetheless, it inevitably is.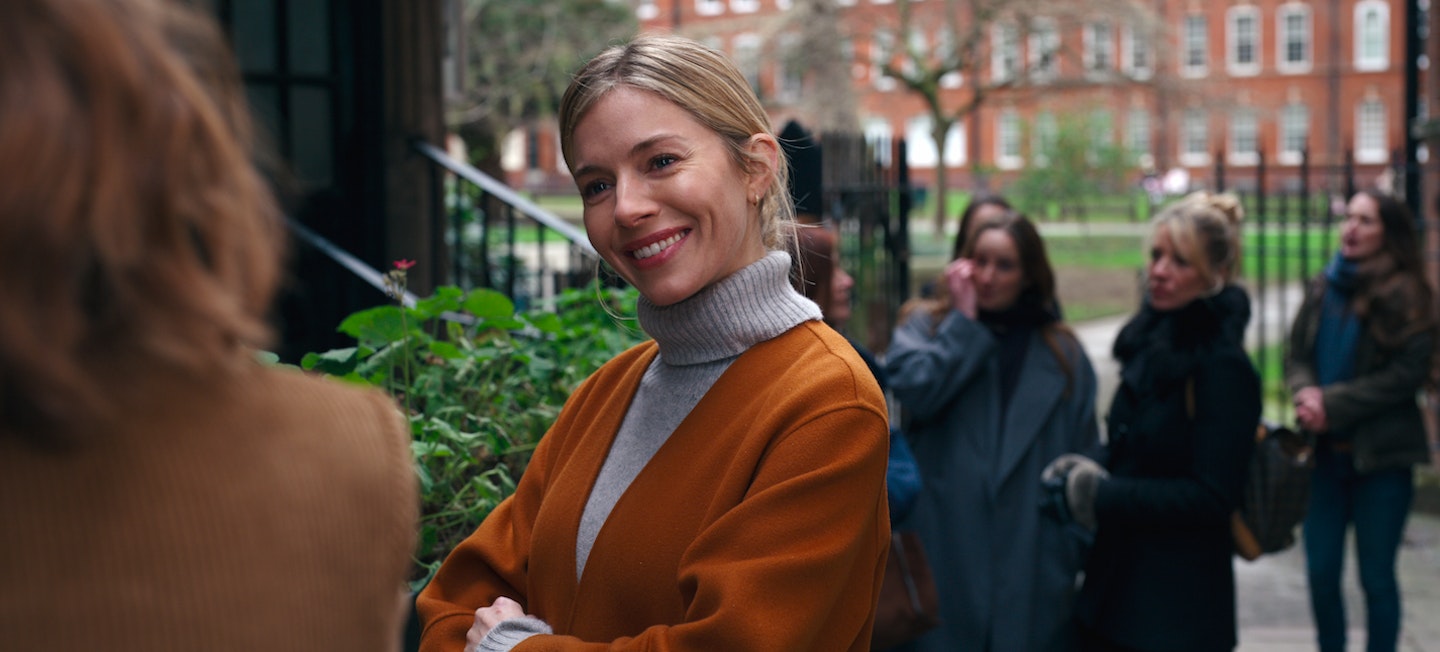 That dress was one the favourite pieces of costume designer Sam Perry, an Emmy nominee whose other credits include Killing Eve. 'It was definitely the elegant and understated we were going for rather than the sparkles and the sequins,' she explains of the direction they took for Miller's costumes. On the moodboard? 'Lots of elegant tailoring, nothing too tight, nothing too overtly sexual. Really classic, dignified but with a fashion forward look'. Other hits include a Loewe Balloon bag, Max Mara cashmere camel coat, Victoria Beckham twill midi dress and Christian Louboutin pumps.
A geometric-print silk pussy-bow dress, meanwhile, feels a bit like an Easter egg. That dress, also seen in the poster, is the Lottie by Cefinn (£390, and sadly sold out in most sizes), the label founded by Samantha Cameron. In Anatomy of a Scandal, Miller plays Sophie Whitehouse, wife of charming Tory MP James Whitehouse (Rupert Friend) – which is very much where any similarities between the two women end. Her picture-perfect life is flipped upside down after he is revealed to have had an affair with young researcher Olivia Lytton (Naomi Scott), who goes on to accuse him of rape.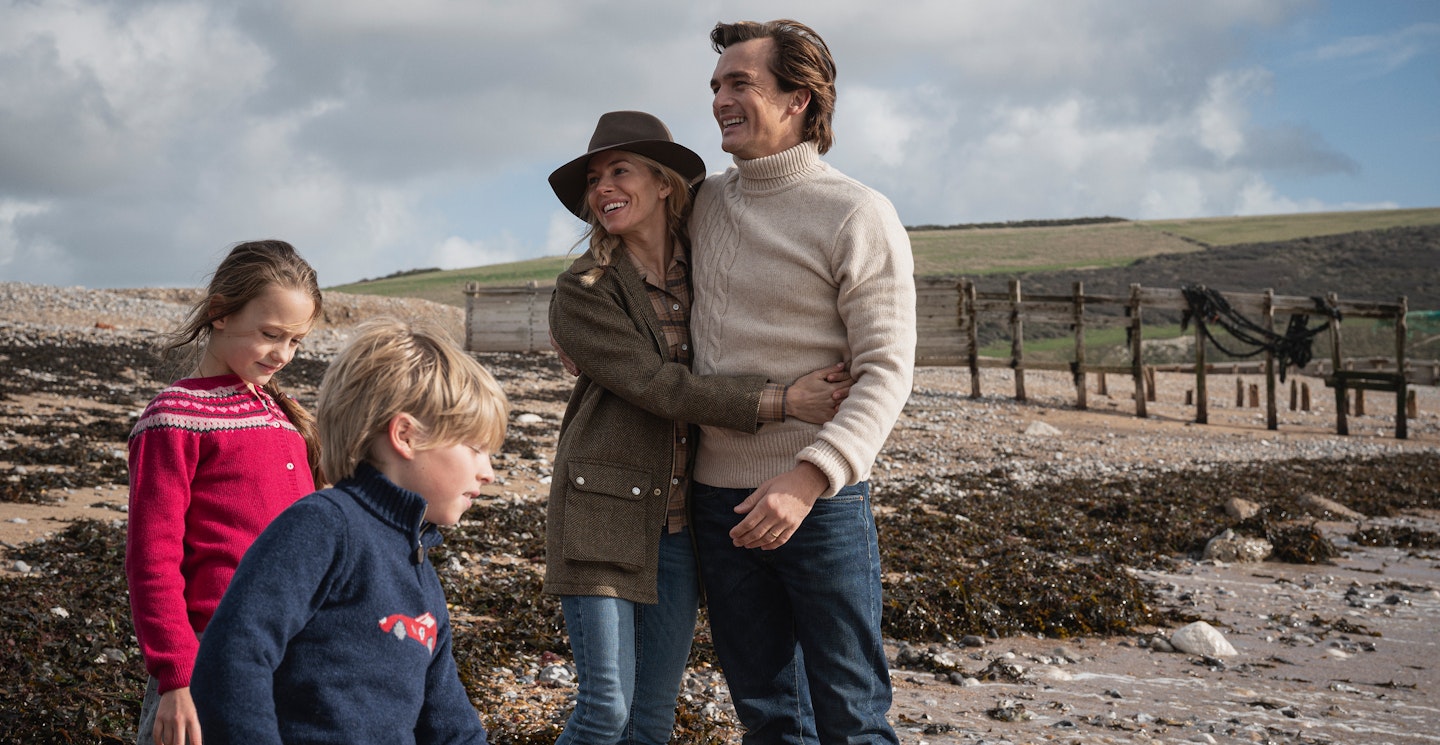 Throughout the ensuing chaos, Miller's wardrobe remains flawless. It's a comment on how clothes can both protect and embolden us. '[It was] clothing as armour very much. Protecting yourself with your outward expression,' explains Perry. That, in every scene, Sophie looks beautiful is also telling, speaking volumes about the entitlement of James's infidelity. 'How could you do that to this woman?' says Perry.
Although the Whitehouse's unravelling is not anything that anyone would care to emulate, Miller's wardrobe will surely end up influencing the Net-a-Porter wishlists of a few Westminster wives. Political dressing, however, demands a note-perfect balancing act in real life (too fashionable? You're frivolous! Too expensive? Out of touch! Too casual? Slovenly!) It really is fraught, a minefield for women. 'A lot of the people in the public eye – be they a princess or a politician –have to have so many oufits but you also don't want to be showing your wealth too much all the time,' says Perry of the real life restraints.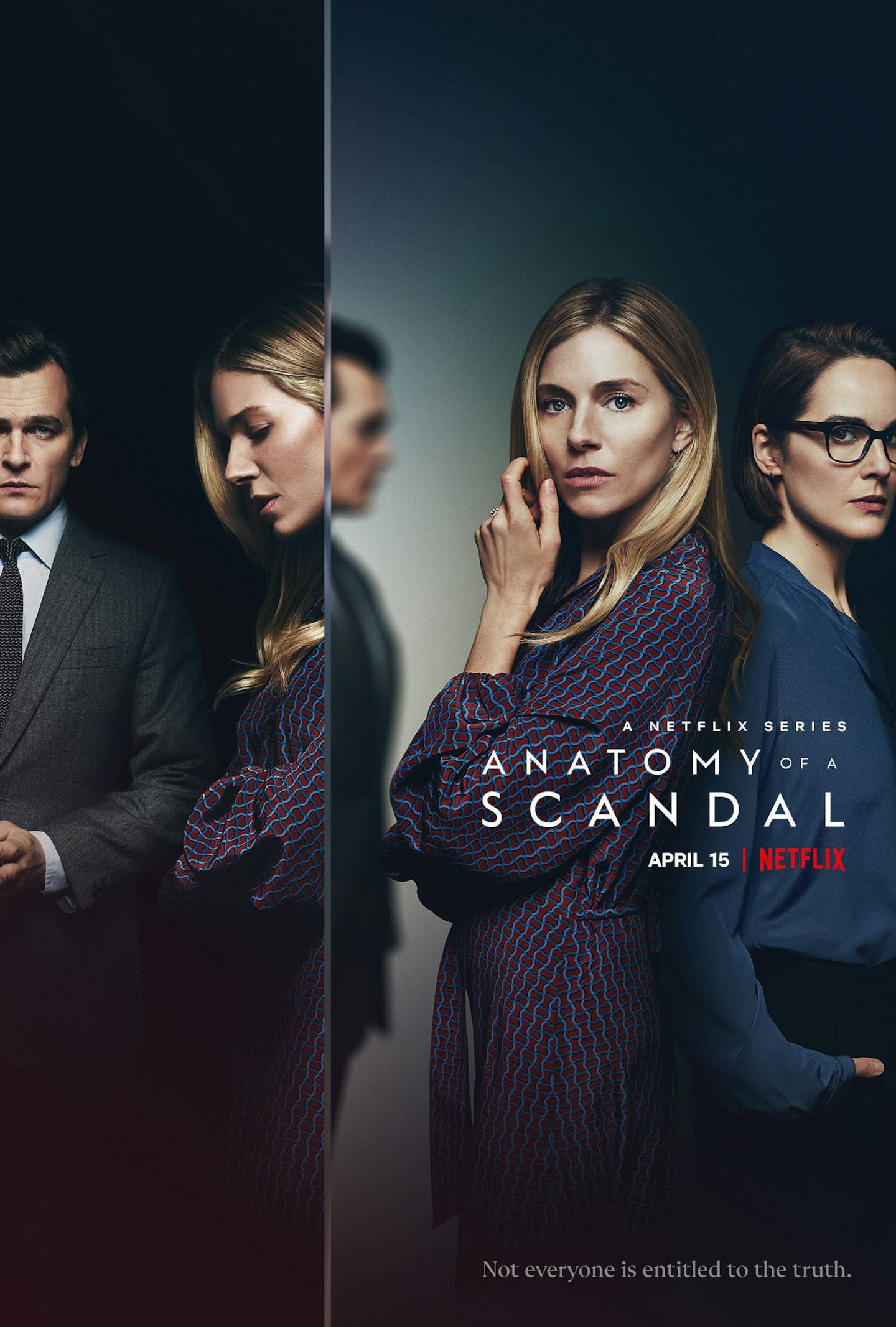 'I think it's finding that fine balance of getting something that's elegant that you can wear a couple of times as opposed to something for that one occasion. The reality is sometimes less interesting than what we try and do on television. Of course in the real world it would be totally acceptable to use a lovely dress from a high street brand and prove you're with the people, but in our fantasy world of television it's quite nice to heighten everything slightly'.
Based on the 2018 novel by Sarah Vaughan, Anatomy of a Scandal is wildly entertaining but, in its exploration of consent and power, pertinent too. 'I think it's a very interesting time for the story to come out,' agrees Perry, adding that the plot 'doesn't sound that crazy at all. It's quite an eye opener really'.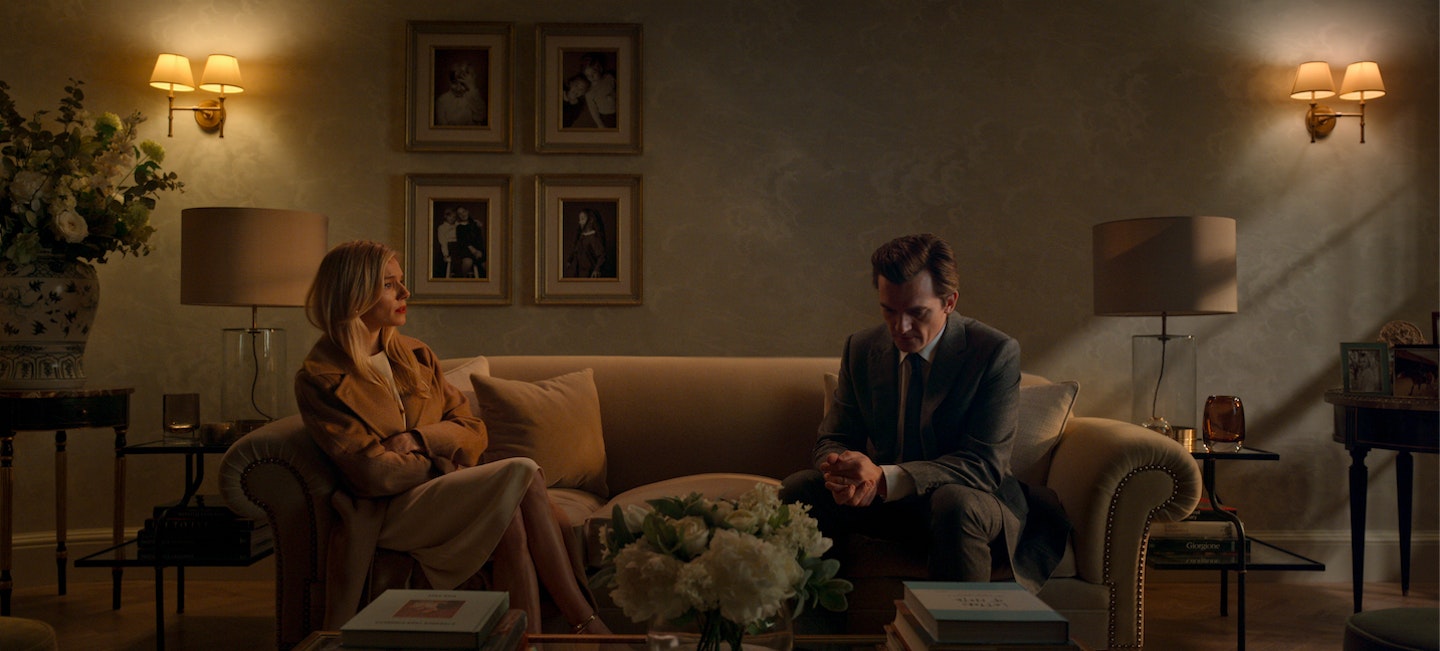 The clothes also resonate now. 'Going through a pandemic does make you address the way you look at fashion. For a year-and-a-half luxury was cashmere and joggers and being cosy, and then suddenly you go into the shops and it's like 'Ok party time now',' says Perry. 'I think that whole thing of having less but having better is something that's going to stick, hopefully. Timeless luxury is very aspirational right now'.
SHOP: Sienna Miller's Wardrobe In Anatomy Of A Scandal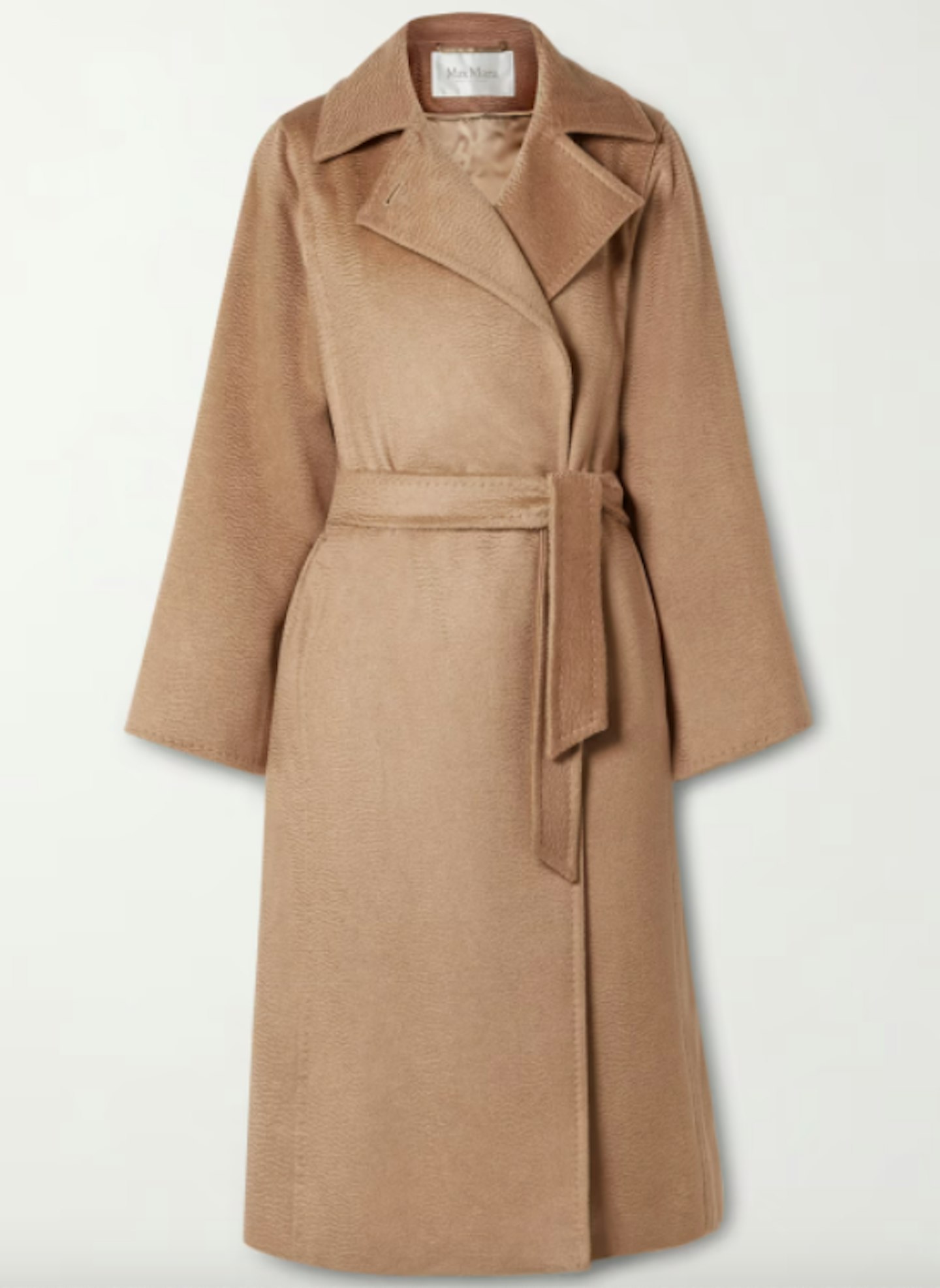 1 of 3
Max Mara, Manuela Icon Belted Camel Hair Coat, £1,700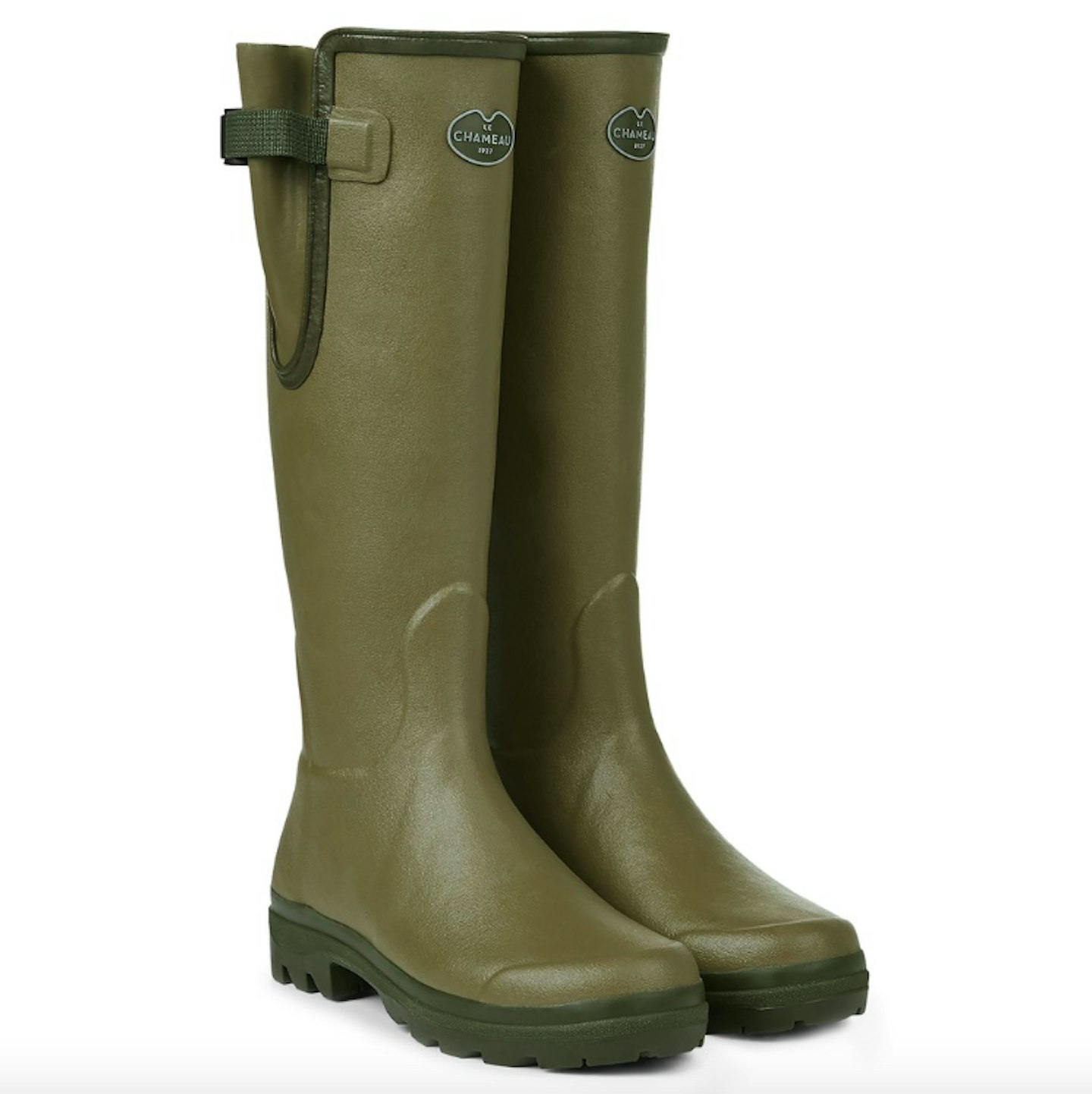 2 of 3
Le Chameau. Women's Vierzon Jersey-Lined Wellington Boots, £150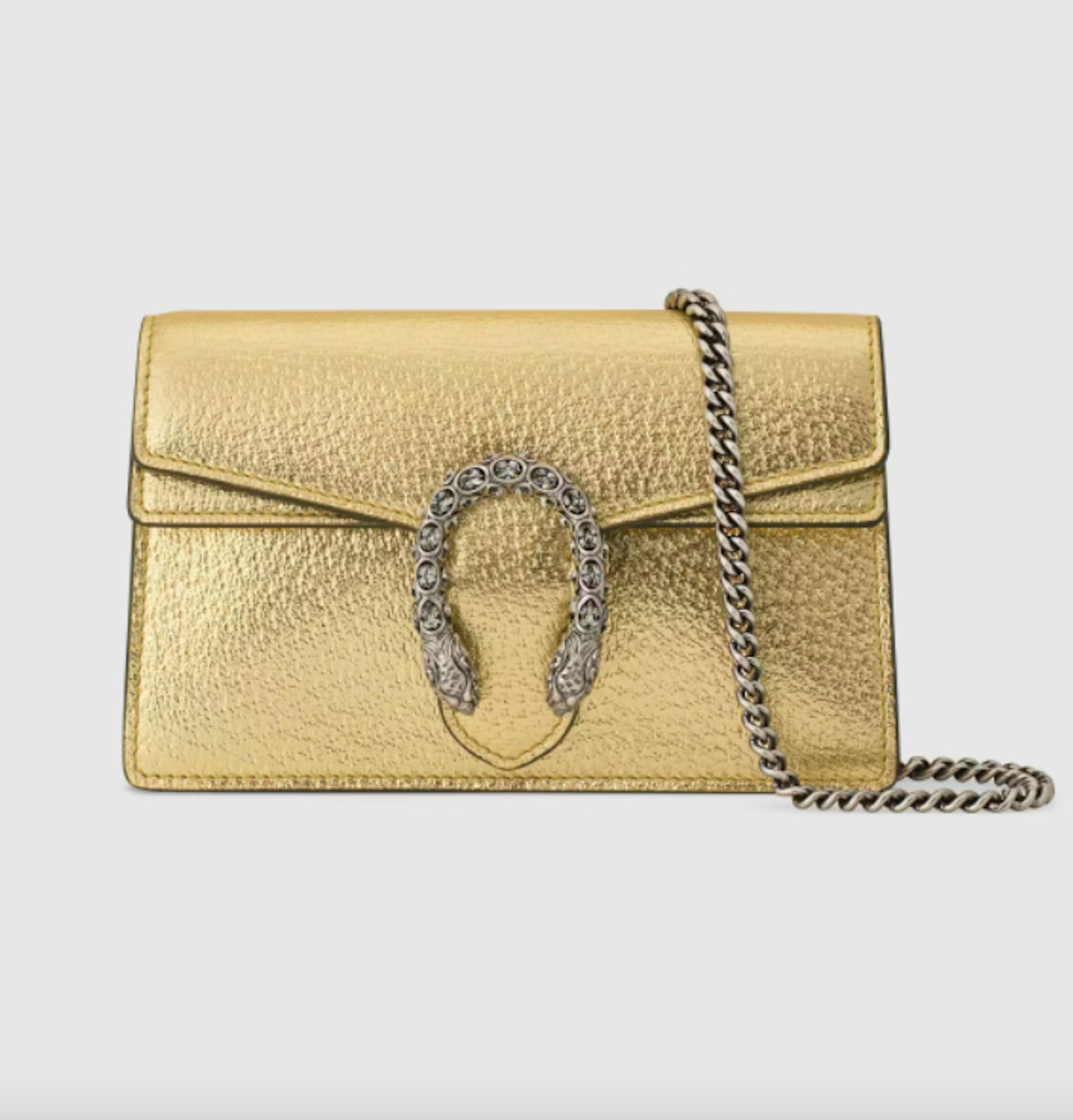 3 of 3
Gucci, Dionysus Super Mini Bag, £775
All six episodes of Anatomy of a Scandal are available on Netflix.
SHOP: Our Four Favourite Cefinn Dresses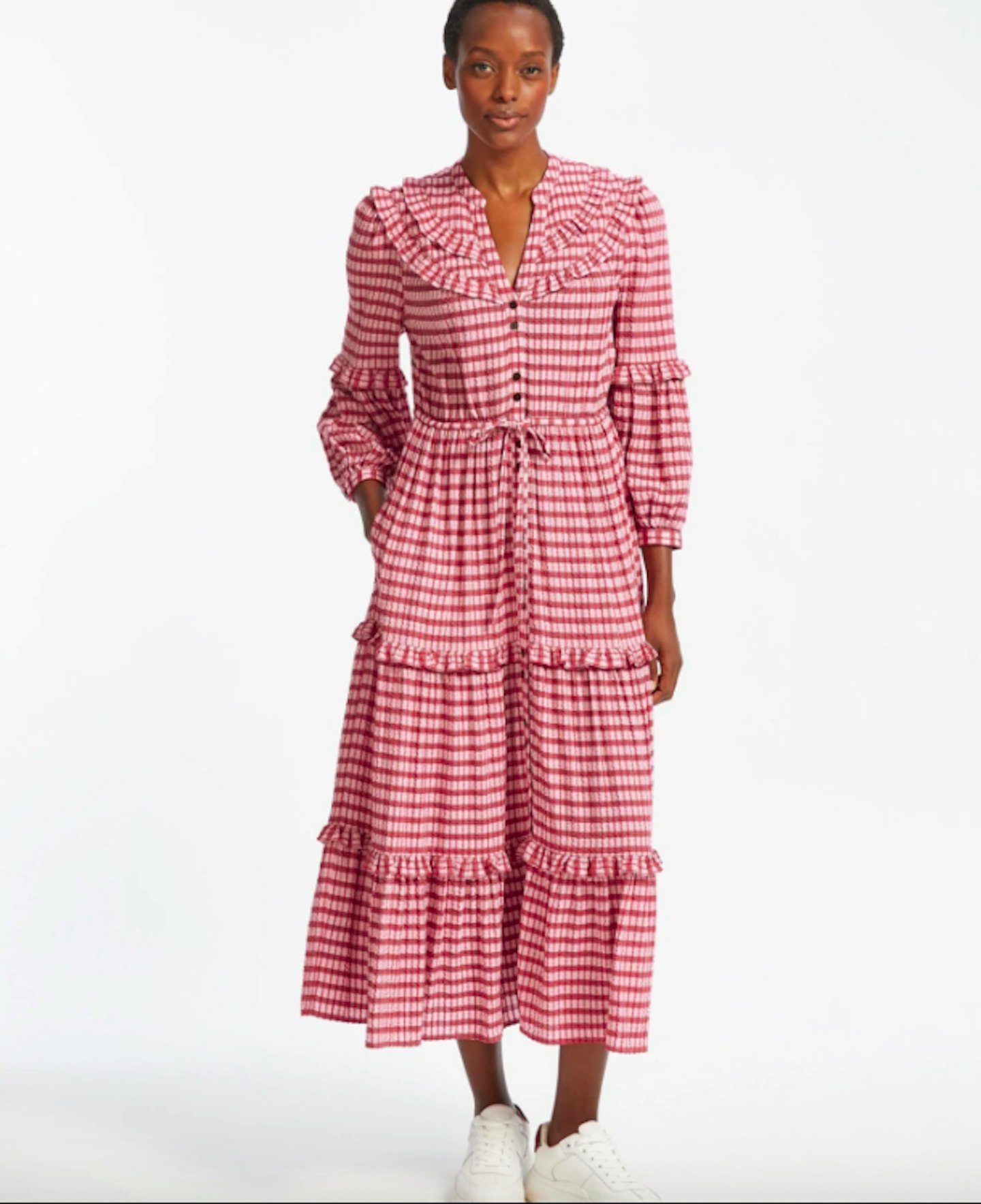 1 of 4
Suki Long Sleeve Frill Detail Drawstring Dress, £270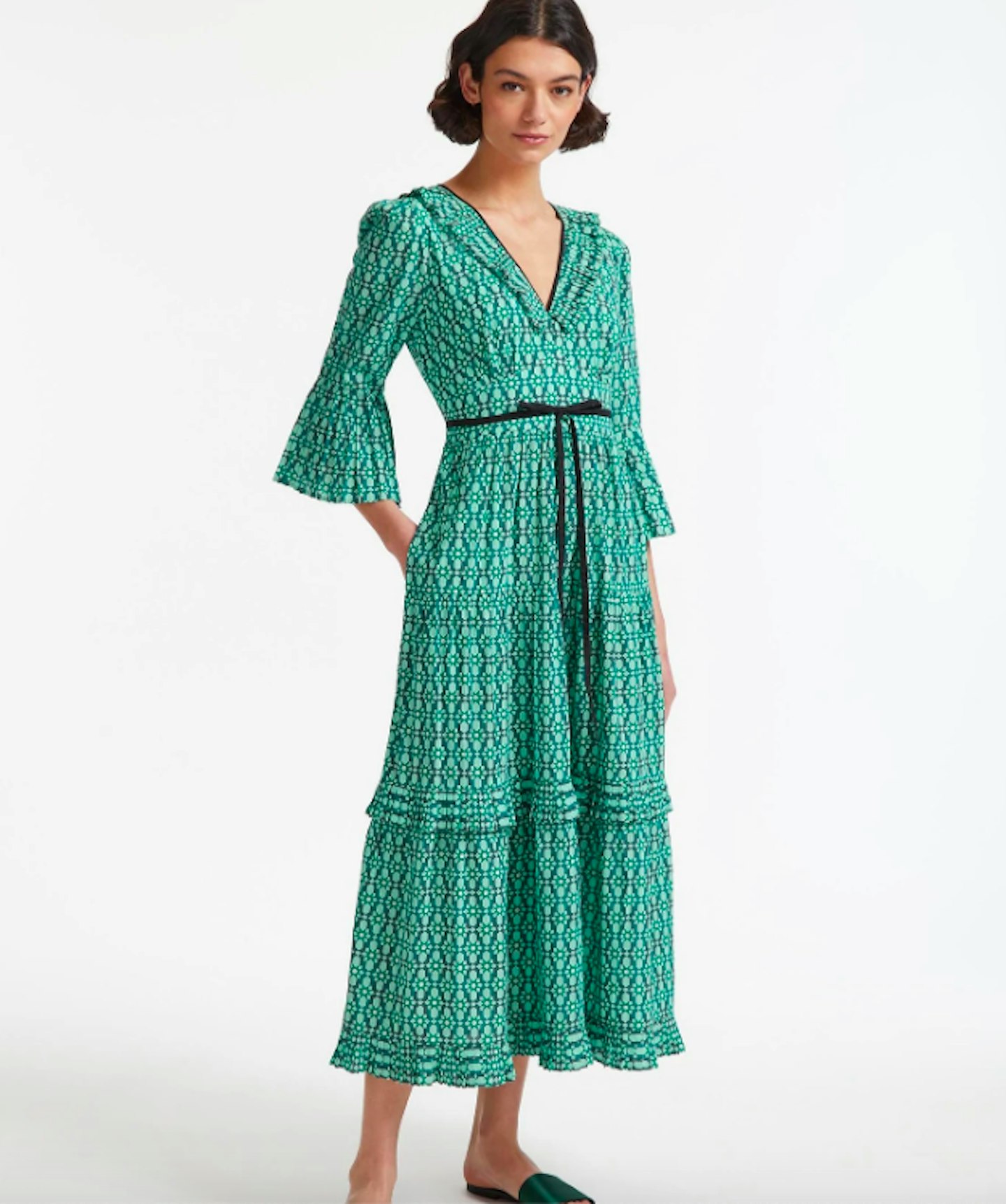 2 of 4
Cordelia V-Neck Maxi Dress With Pleated Frill Detail, £290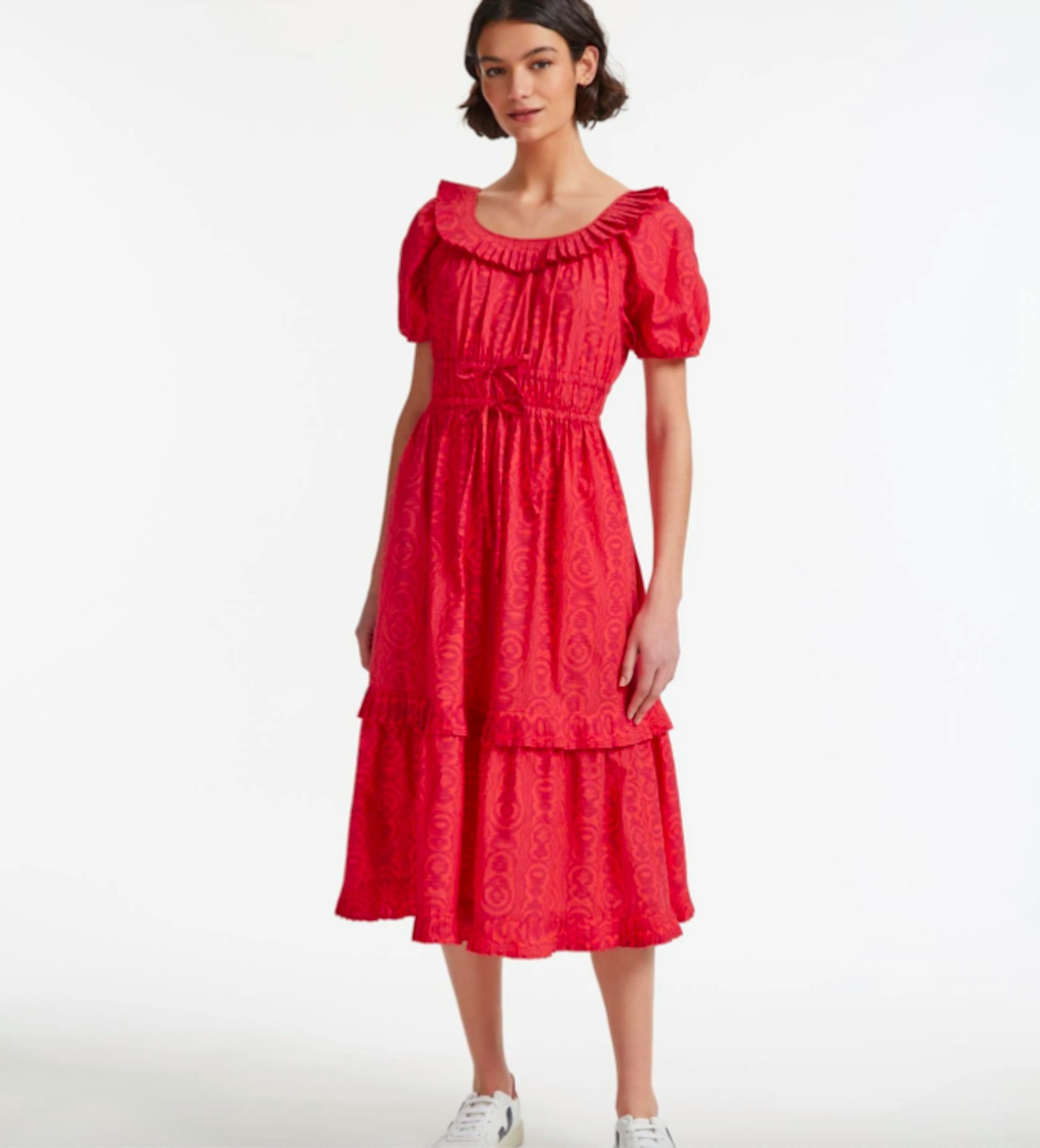 3 of 4
Hraper Pleated Frill Detail Midi Dress With Ruched Elastic Waist, £290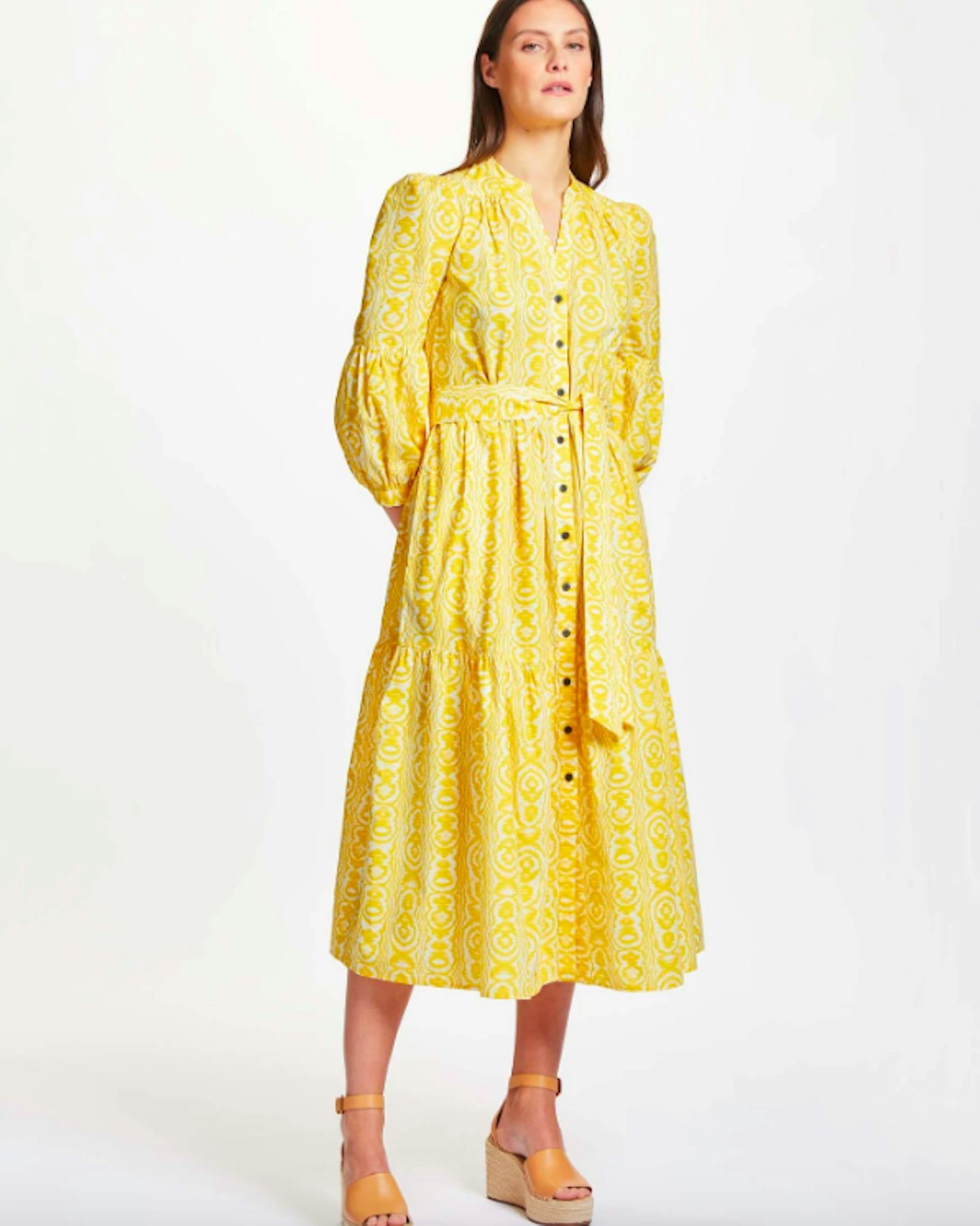 4 of 4
Alice V-Neck Gathered Blouson-Sleeve Maxi Shirt Dress, £270