Paid Promotion
Shopping for those closest to you is often the greatest challenge. You know them inside out and yet finding a gift that's unique, sentimental and that won't gather dust at the back of their wardrobe often seems impossible. While jewellery is always a good choice, it can be difficult to select pieces for other people. So, to make it easier and even more special, why not go for something personalised?
Deja Marc (Spanish for 'leaving your mark') is an Australian-born jewellery brand creating bespoke pieces featuring your unique fingerprint. Whether you're sending your own fingerprint, your child's or that of your pet (yes, paw prints count too!) Deja Marc allows you to create one-of-a-kind keepsake gifts to celebrate the love for those around you. How does it work? It's simple. All you have to do is choose from Deja Marc's vast selection of beautiful pendants, and you will receive a free fingerprint kit in the post to complete. Once you send it back, the brand can get started on engraving the unique print into your pendant of choice.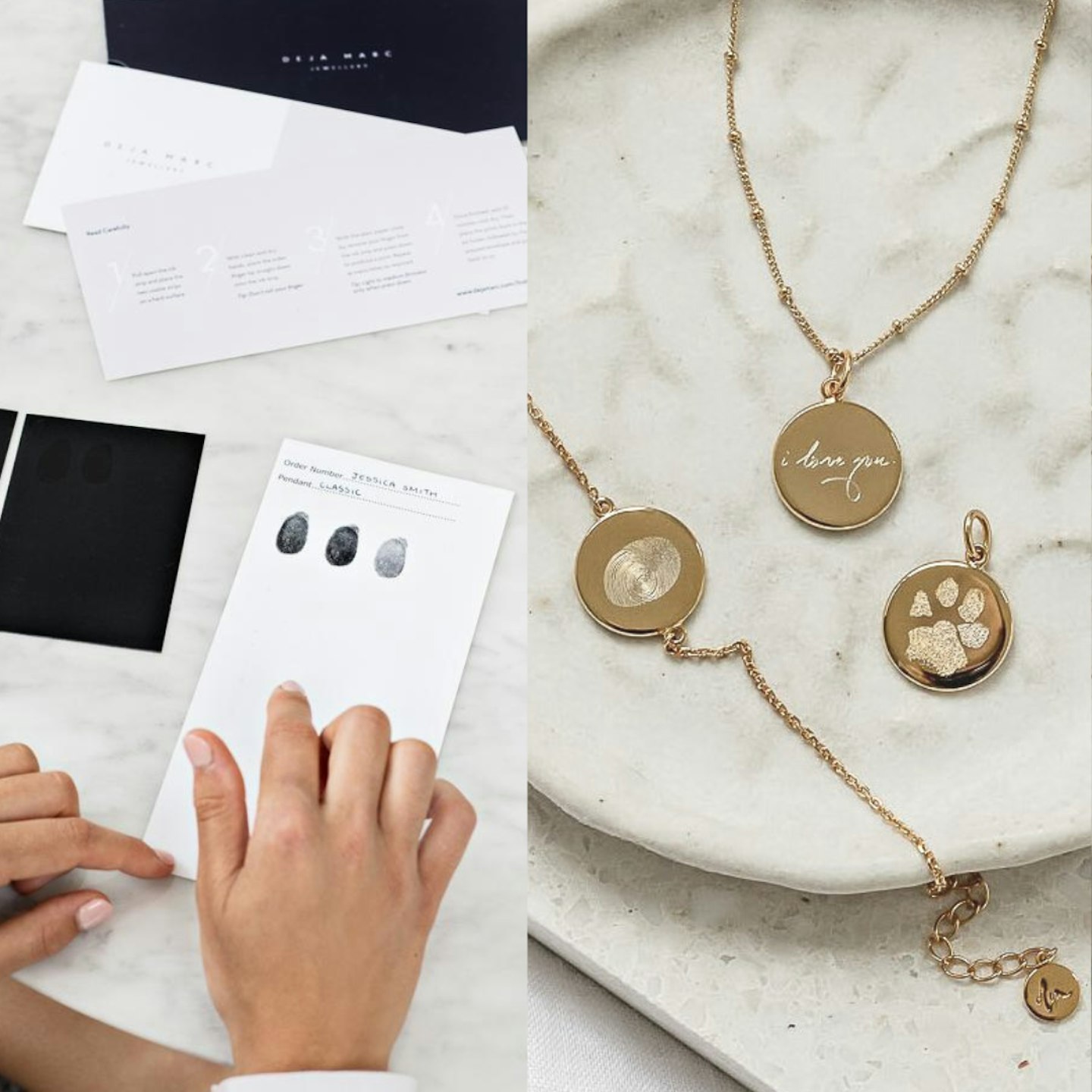 Perfect for new mothers, newly-weds, or even to commemorate the love of a lost one, Deja Marc celebrates special moments and allows you to hold them forever close to your heart. You can choose from necklaces, bracelets, rings, gemstones and even cuff-links, depending on your recipient. As well as fingerprints, the brand also offer handwriting personalisations, giving you the opportunity to engrave a piece of jewellery with words in the handwriting of a loved one.
The female-founded brand has already garnered over 20 million views on TikTok, as well as thousands of five-star reviews on the website, a testament to its unique offering. Ready to leave you mark? Start your journey by selecting your favourite Deja Marc necklace, bracelet, or ring down below.
SHOP: Deja Marc's Personalised Jewellery