Every so often social media spews out a new star that we have to keep on our radar. In recent times we've had Mia Regan, Hailey Bieber and, if we're throwing it back a little bit more, there's 90s supermodels like Naomi Campbell, Amber Valletta and Kate Moss, who has had the world of fashion in the palm of her hand ever since. Today's equivalent? Sofia Richie, the 25 year-old model, fashion designer and, yes, TikTok superstar. If she's not getting married in not one, not two but three dresses from Chanel, she's sitting front row (next to Pamela Anderson, no less). Her style, meanwhile, swings between stealth wealth summer dresses to new-gen tailoring to old world glamour with a twist, all of which we've got to see over the past few days at New York Fashion Week.
SEE: Sofia Richie's Best Style Moments At NYFW And Beyond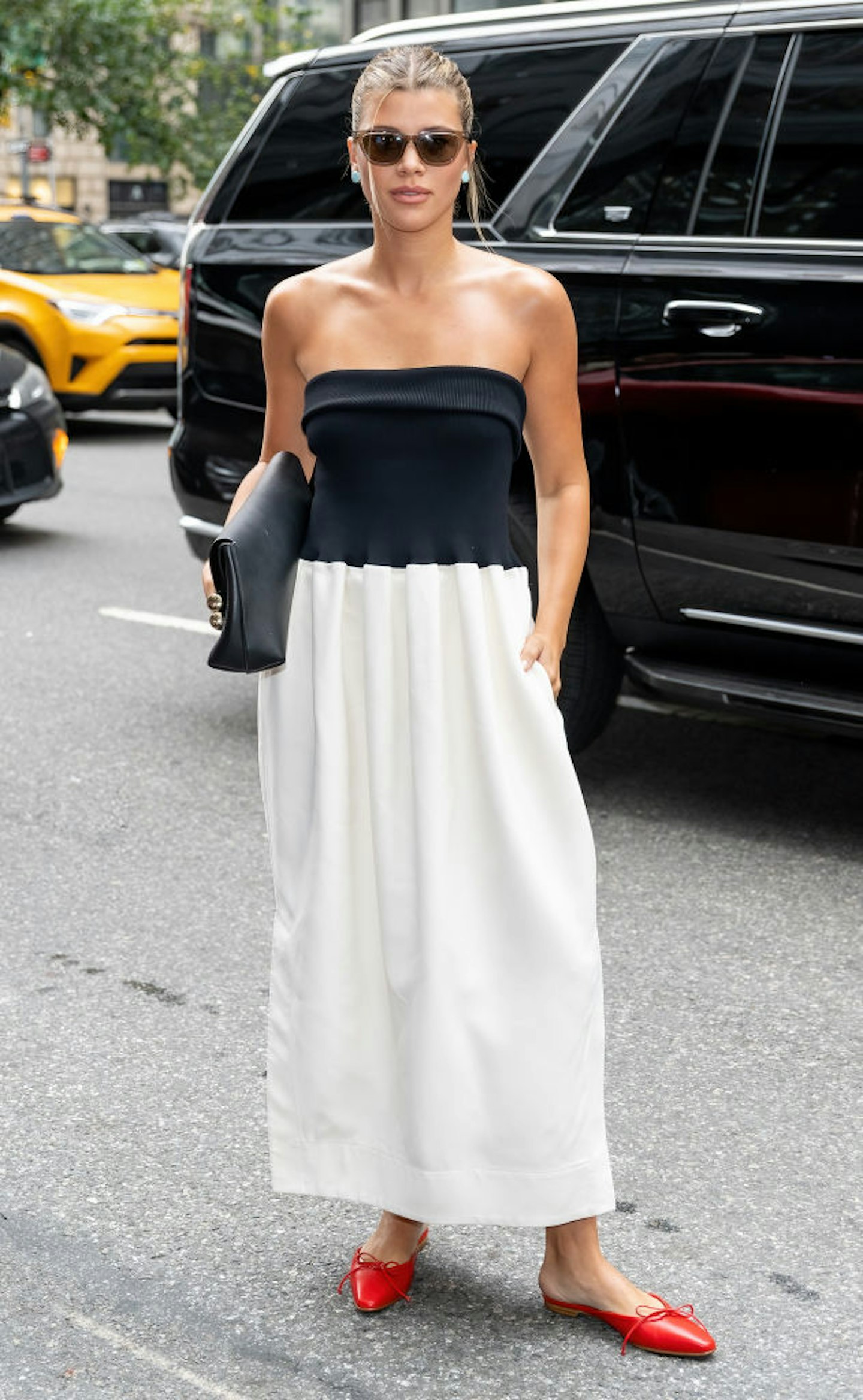 1 of 6
September 2023
In a stroke of heatwave genius, Sofia paired a strapless knit dress with backless ballet flats at Proenza Schouler.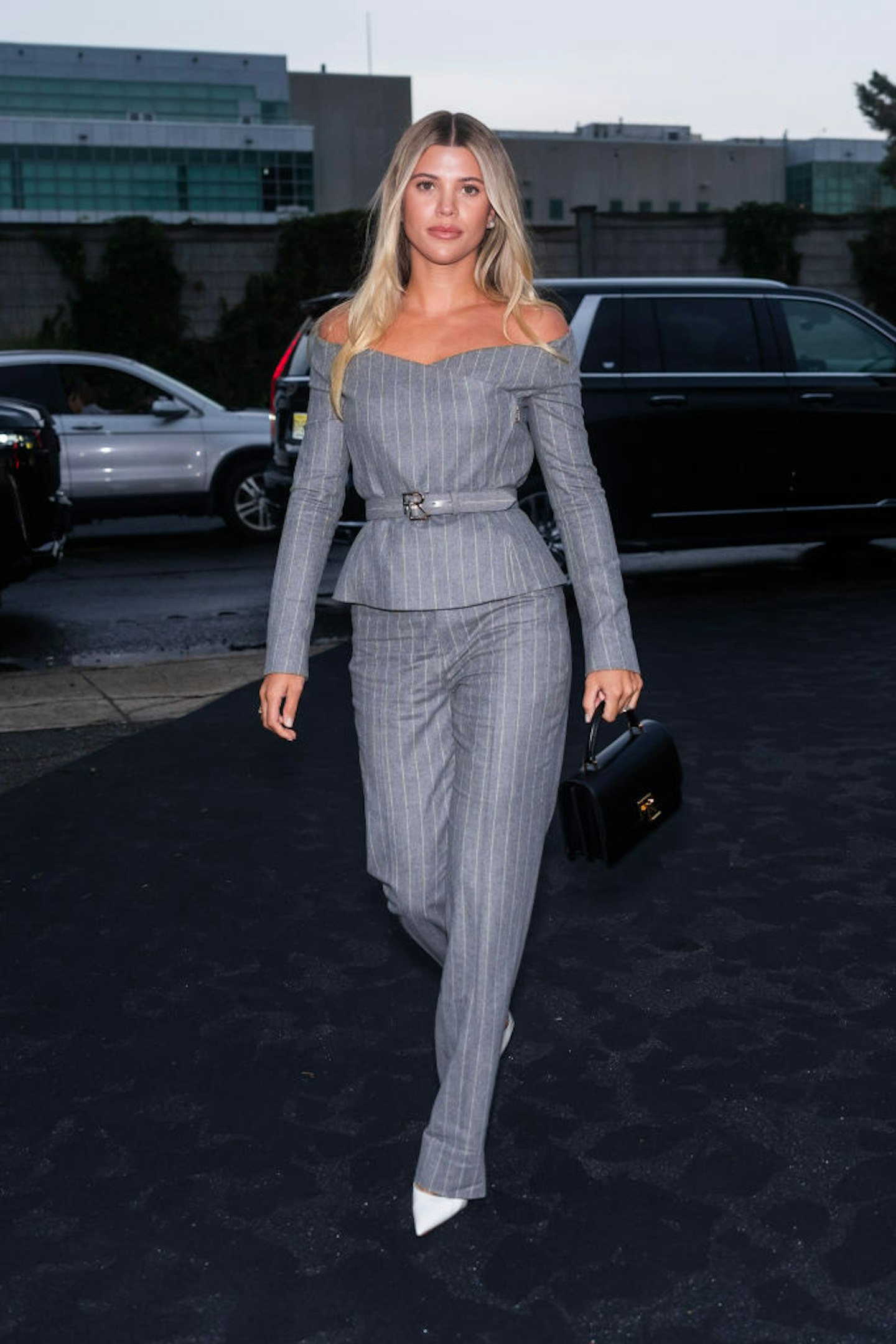 2 of 6
September 2023
For Ralph Lauren, Sofia delivered her version of pinstriped power suiting.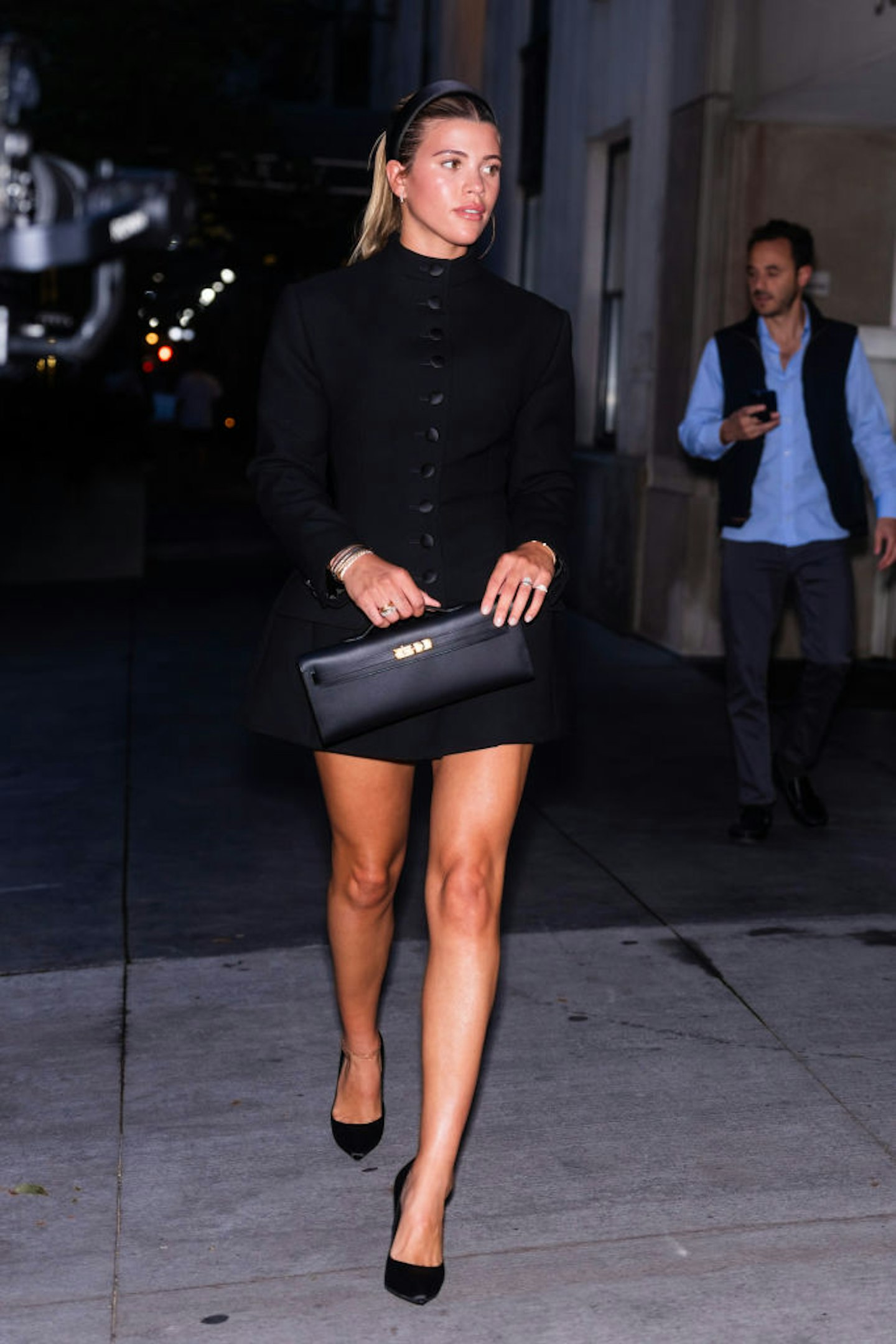 3 of 6
September 2023
Sofia's accessories - crisp court heels and a headband, both in black - were stand-out moments in this otherwise stealth wealth outfit.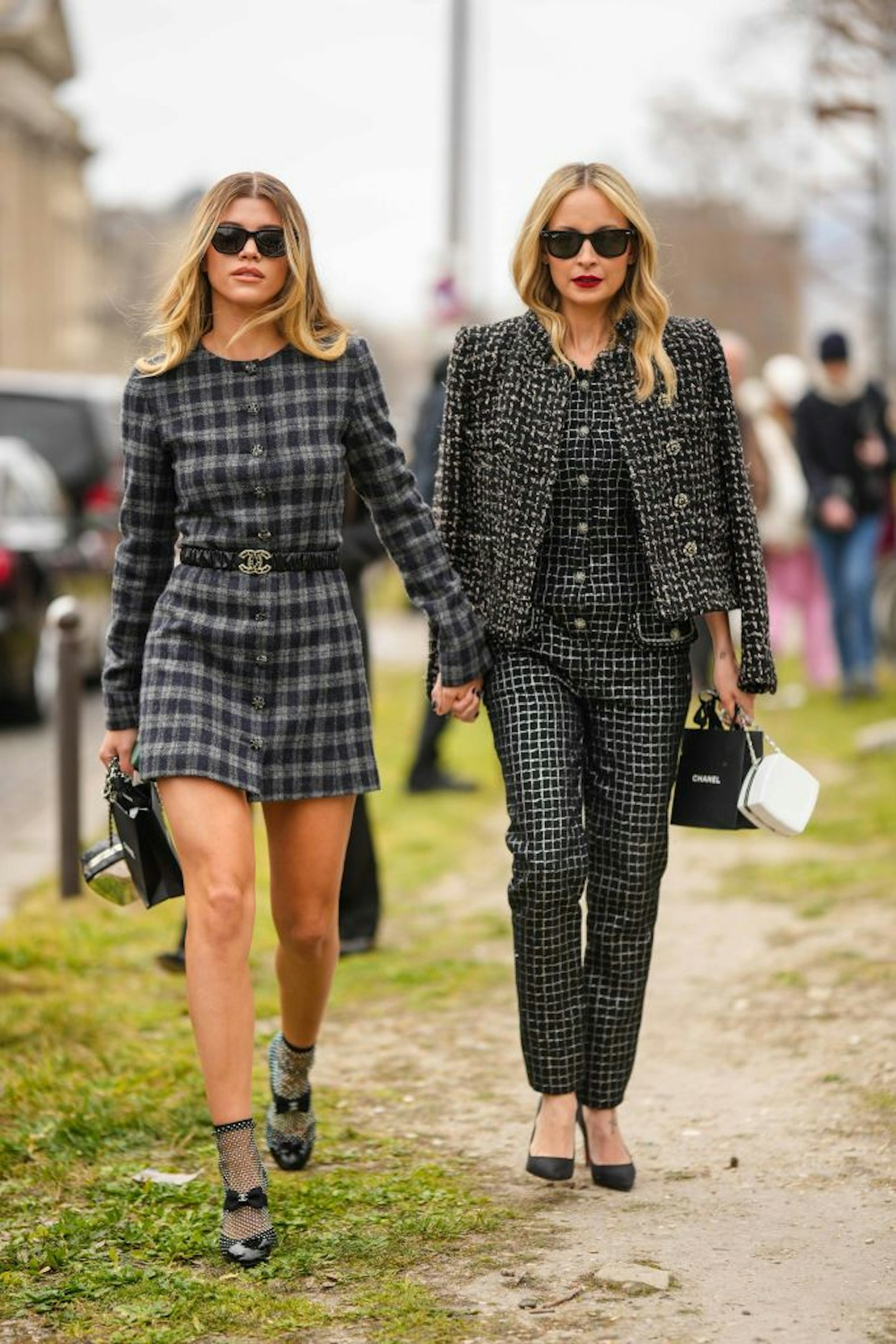 4 of 6
March 2023
The Richie sisters certainly know the power of Chanel. Spotted outside the brand's show, they proved that tweed doesn't mean trad.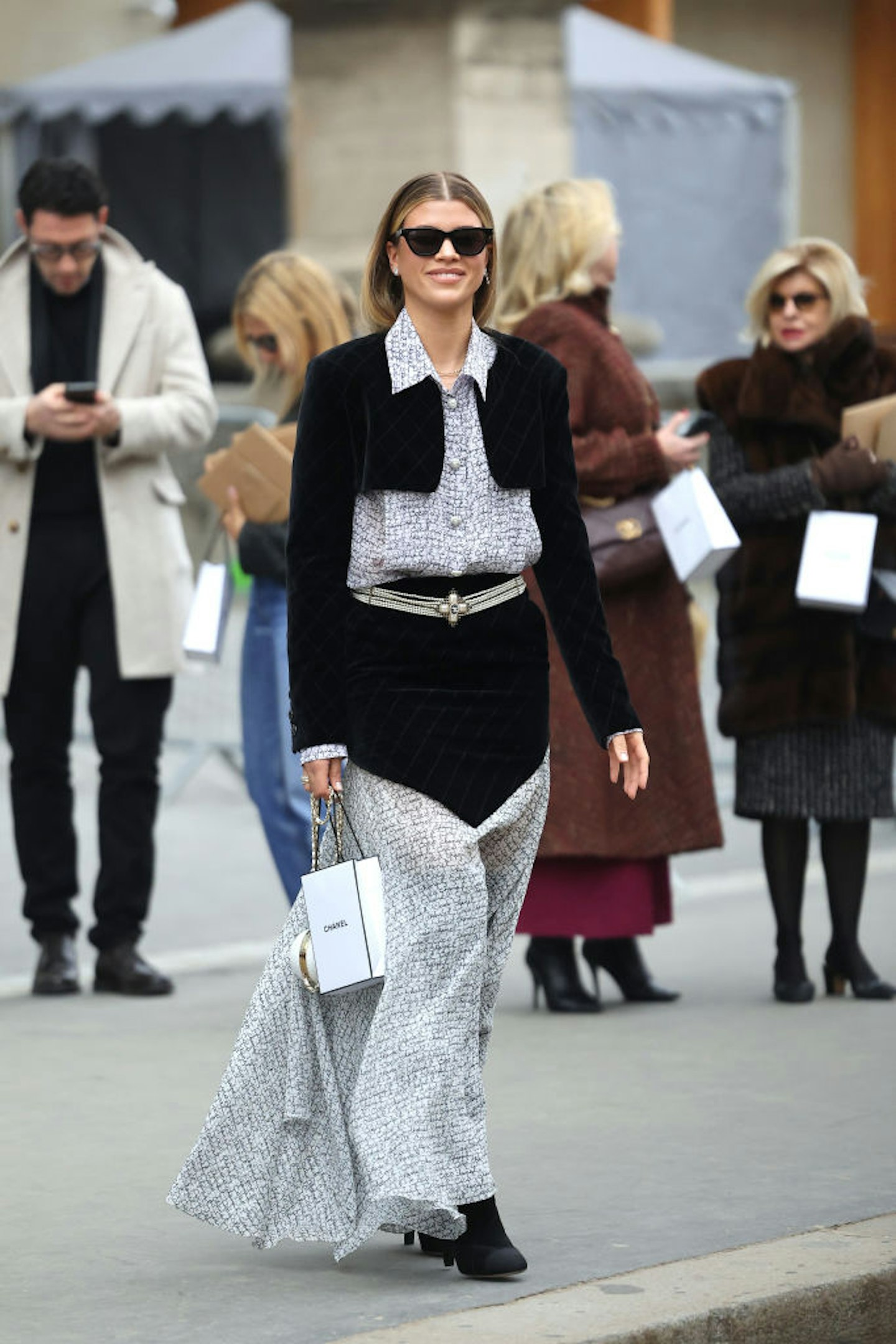 5 of 6
January 2023
Sofia has developed a fruitful relationship with the house of Chanel (the brand made not one, not two but three wedding dresses for her nuptials earlier this year). At Haute Couture Week, she stepped out wearing this shrunken bolero jacket and sweeping maxi skirt.
6 of 6
September 2022
Sofia's LA style is laidback with a note of polish. A case in point is this crisp white shirt and straight-leg jeans combo with toe-cap slingbacks and a sleek silver belt.
Who Is Sofia Richie?
Sofia Richie is not new to the scene at all. As well as starring in one of this year's biggest celebrity weddings, Sofia is the youngest daughter of singer Lionel Richie. The 'It' girl catapulted into the spotlight after tying the knot with Elliot Grainge. As we've already mentioned, she wore three custom dresses, and countless others for the pre and post-wedding celebrations, so much so that the so-called 'royal wedding' was everywhere you scrolled on social media.
SEE: 10 Times Sofia Richie Has Proved She's The New It Girl
The LBD
Sofia has definitely changed the meaning of the LBD. We now refer to it as the long black dress. The sleeves on this piece in particular are stunning.
Something Blue
Sofia gave her followers looks upon looks in the lead up to her wedding. And this sheer periwinkle dress, from hot-shot label Khaite, was certainly a hit.
Chicness
Sofia always incorporates chic into her outfits (this buttoned mini is by Proenza Schouler). In this case, it's all in the accessories (Chanel, naturally).
The Ultimate Two-Piece
She's pledged her allegiance to Chanel - and the house is nothing without its signature two-pieces, in this case, a knitted cardigan and trousers combo.
Perfect Beach Look
We've never seen a beach outfit look this good. Have you? Nope. Well, it is Chanel.
Boho Vibes
Sofia put her own spin on luxury with this brown dress with tassels, another number from Khaite.
Chanel Again?
Richie dropped numerous hints on her grid that she was only going to be in Chanel, and only Chanel, on her big day.
Crotchet Number
This Proenza Schouler dress was the first to make its debut on Sofia's TikTok, in a get ready with me video.
The Blazer
Richie's whole wardrobe embodies sophistication. This pink blazer is everything and yes once again, it's Chanel.
Keeping It Neutral
Can she get any cooler? Sofia Richie is keeping it neutral with this cream off-the-shoulder dress from Khaite.