One of the worst consequences of the SAG-AFTRA strike was that the Barbie press tour was put on hold, robbing us all of more Margot outfits that delivered a dopamine hit to all who looked on them. The good news is that, now the strike has been resolved, Barbie's back and, as a result, Robbie and her fellow cast have been hosting special screenings in LA. And yes, this means that she's back in pink. The latest look? A pair of Sleeper's excellent party PJs.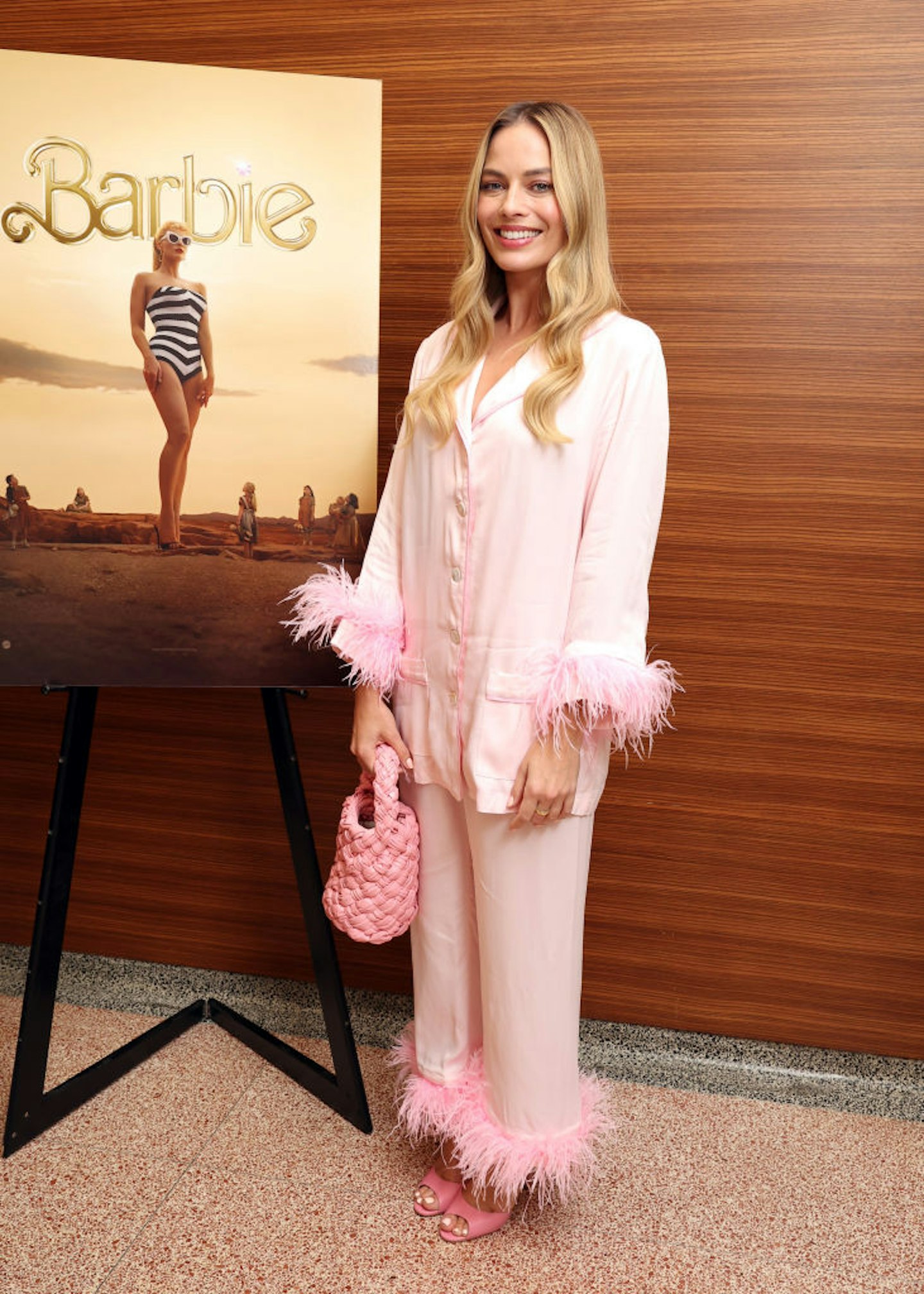 Pale pink and trimmed with feathers, Robbie's PJs offer all the comfort of actual nightwear with all the glamour of a more traditional party dress. This is probably why they've proved such a hit, with Sleeper continuously adding more colours and prints to keep up with demand.
Speaking of demand, Robbie's actual party pyjamas went into the Black Friday sale on Sleeper's website, where it looks like they sold out fairly quickly. There is still a similar peachy pair for £100 less, or the pink style is still in stock at SSENSE in some sizes. Alternatively, Net-a-Porter still has Robbie's outfit, although sadly not as part of its Black Friday offer.
You may know Sleeper, a Ukrainian label largely based in New York, as the brand responsible for the summer dresses you've seen all over Instagram. With factories based in Kyiv, the Sleeper team has faced many difficulties over the past year and a half since Russia invaded Ukraine, yet has still managed to raise money for humanitarian aid and defence. Everyone from Elle Fanning to Suki Waterhouse has worn the brand's designs, while Akshata Murty, wife of Rishi Sunak, even chose one of Sleeper's shirts when she met Olena Zelenska, Ukrainian First Lady.
What began as a twist on traditional cotton and linen nightdresses now encompasses glorious occasionwear and party looks you won't find anywhere else. So, with that in mind, take advantage of the Black Friday offers while you still can...
SHOP: The Best Pieces In The Sleeper Black Friday Sale