Brie Larson has been on everyone's radar since she starred in the film adaptation of Room in 2016. Not only did she win the Oscar for Best Actress for her performance, but she caught the world's attention.
In the years since, Brie has starred in the adventure film Kong: Skull Island and played Captain Marvel in the Marvel Cinematic Universe. And now she is about to play Elizabeth Zott in the TV adaptation of the hit Bonnie Garmus novel Lessons in Chemistry. The highly anticipated series debuts on Apple TV on 13 October.
Here's everything you need to know about the star of the show, Brie Larson...
How old is Brie Larson? What has Brie Larson been in?
Born Brianne Sidonie Desaulniers on 1st October 1989, the 33-year-old Californian began her seriously impressive acting career at the ripe old age of ten.
At the age of six, she became interested in becoming an actress, later saying that the 'creative arts was just something that was always in me'.
In 2004, Brie starred alongside Jennifer Garner in '13 Going On 30', as one of the seriously too-cool-for-school Six Chicks. In 2009, she joined Rooney Mara in boarding school drama 'Tanner Hall'. In 2010, she landed the role of Envy Adams in 'Scott Pilgrim vs The World', and in 2013, popped up alongside Joseph Gordon-Levitt in his directorial debut, 'Don Jon'.
In addition to winning way too many independent film awards to list for her starring role in Short Term 12, she interspersed her indie darling glory with appearances in Amy Schumer's 'Trainwreck', the Channing Tatum-helmed '21 Jump Street', and 'The Spectacular Now'.
She's also been a TV regular, starring in shows like 'Raising Dad', 'The United States Of Tara' and 'Community'.
But does anyone else remember a fresh-faced Brie from the 2004 classic teen movie 'Sleepover'? No? Is that just us?
Fans were delighted when they found out Brie had been cast as Elizabeth Zott in the TV adaptation of Bonnie Garmus' novel. Brie will play the fictional cooking show host who was fired from her role as a chemist a decade earlier. The book (and series) explores sexism in the workplace, double standards and women in STEM, and manages to be both devastating and hilarious at the same time.
The first two episodes of Lessons in Chemistry will premiere on Friday 13 Oct on Apple TV+, with new episodes arriving weekly until 24 November. The series also stars Lewis Pullman, Aja Naomi King, Stephanie Koenig, Kevin Sussman, Patrick Walker, and Thomas Mann.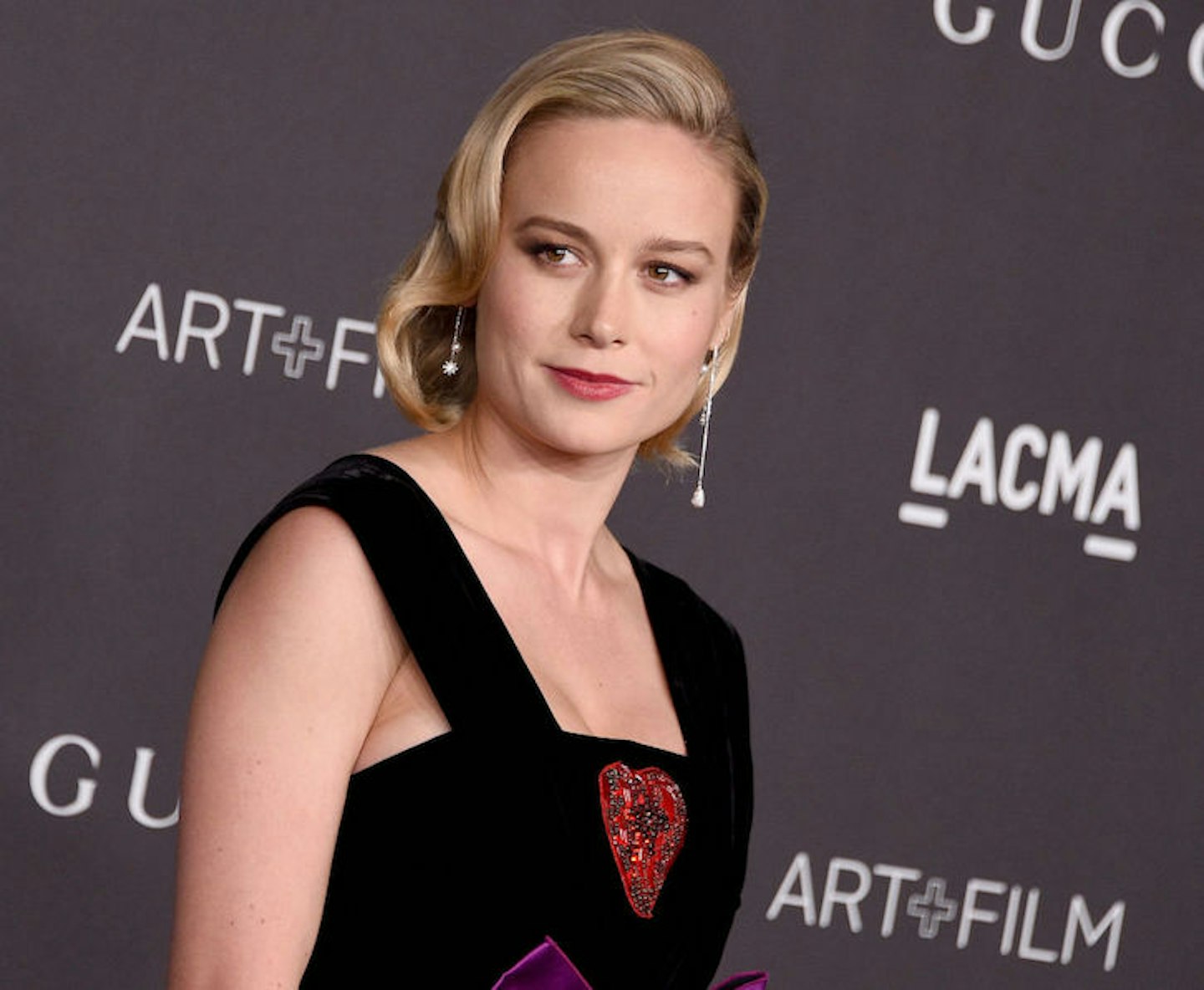 Is Brie Larson dating anyone?
As of March 2023, Brie confirmed that she is single. She told Harper's Bazaar, 'I don't have a next job. I don't have a home. I don't have a partner.'
Her most recent known relationship was with Elijah Allan-Blitz. The pair made their relationship official by attending the 92nd Annual Academy Awards together in February 2020 and it is thought that they split some time in 2022.
What awards has Brie Larson won?
The Golden Globe for Best Actress In A Drama went to Brie for her work in the 2015 drama/thriller 'Room', in which she plays a young mother who was kidnapped, and trapped with her son in the same room for over five years, finally free and re-discovering the outside world. Not to be confused with Jennifer Lawrence's Best Actress In A Comedy Or Musical win for 'Joy'.
And that's not all Brie won for her performance. She also picked up the highly coveted Oscar for Best Actress.
Has Brie Larson released music?
Yep, the Oscar winner released an album in 2005, and took part in Sessions With AOL back in the day, all of which have been immortalised on YouTube. Brie also put her vocal chords to work in Scott Pilgrim vs The World.
Is Brie Larson on Instagram?
You can follow Brie at @brielarson, where she has 7.1 million followers.