Can you believe that it's been more than 20 years since two became one (apologies, we couldn't resist) when one the world's favourite power couples sat on their golden thrones at the wedding of the year (nay, decade)? Since then, Victoria Beckham has founded her own label (dressing everyone from Meghan Markle to Alexa Chung, Eva Longoria to Gigi Hadid) and become one of the biggest draws at London Fashion Week, while David Beckham, retired from football since 2013, has an OBE. They're each a trend-setter in their own right (Victoria's LBD, Becks' hairband), but together, the couple is a pretty unstoppable fashion force. Keep scrolling to see the best looks from the ultimate power pairing: Posh and Becks.
Victoria and David Beckham Matching Outfits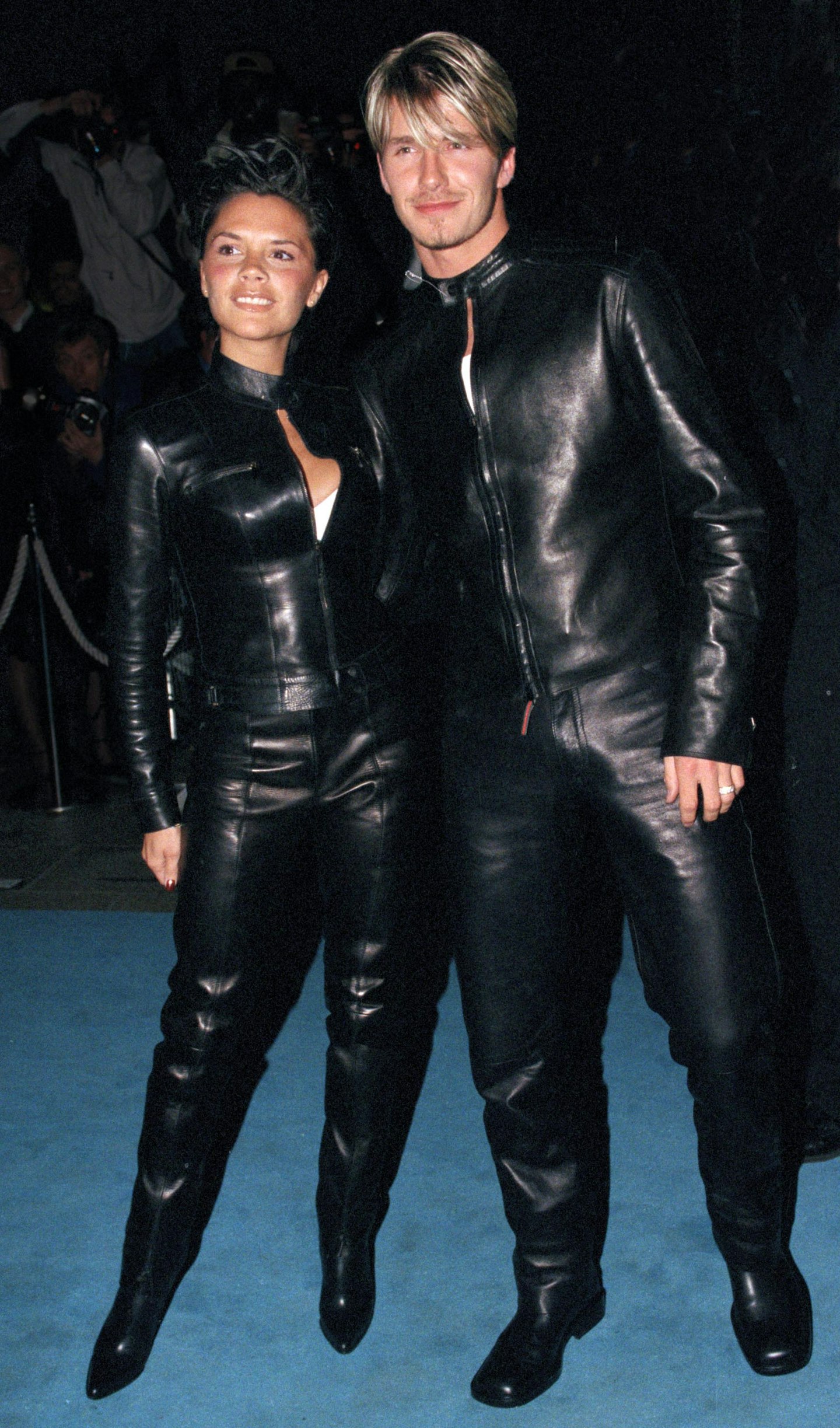 1 of 19
1999
The Beckhams' take on couple dressing circa 1999. Is there such a thing as too much leather? We're plumping for no.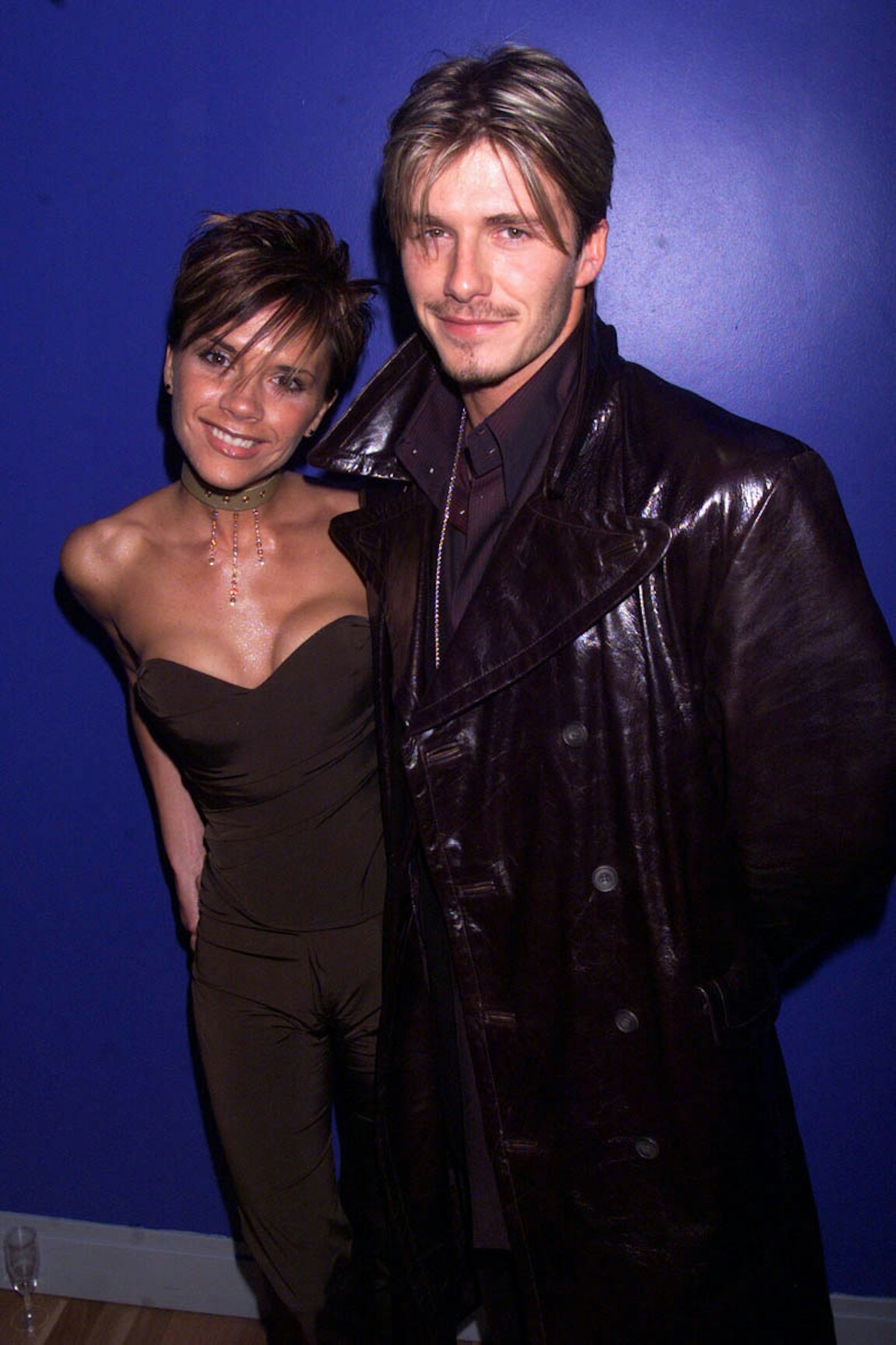 2 of 19
2000
Victoria's choker and corset epitomised the early '00s at a screening of Withnail and I.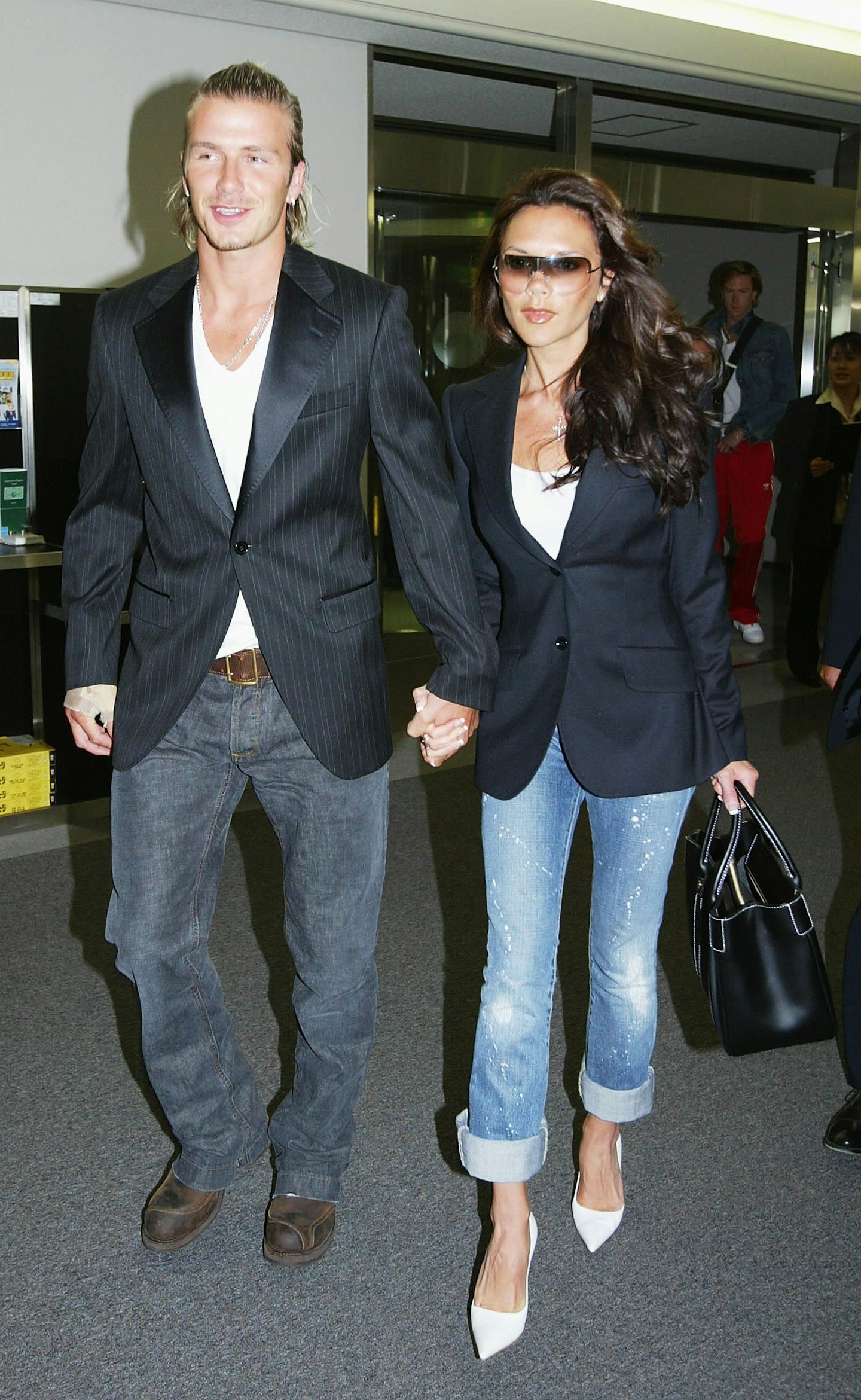 3 of 19
2003
Touching down in Tokyo, the couple matched their white tees and black blazers. P.S. These tinted shades will always belong to VB.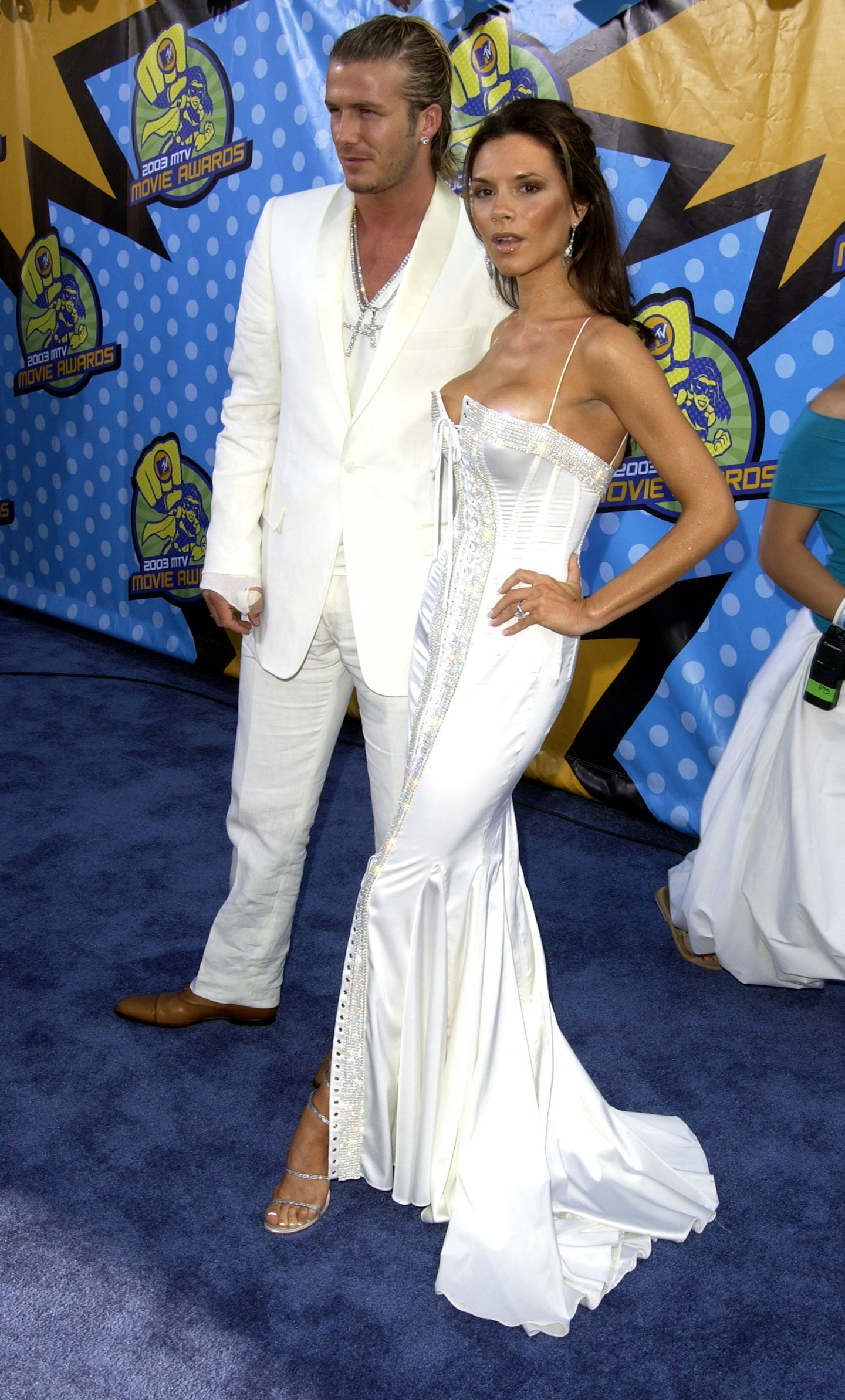 4 of 19
2003
Victoria's corset dress stole the show at 2003's MTV Awards.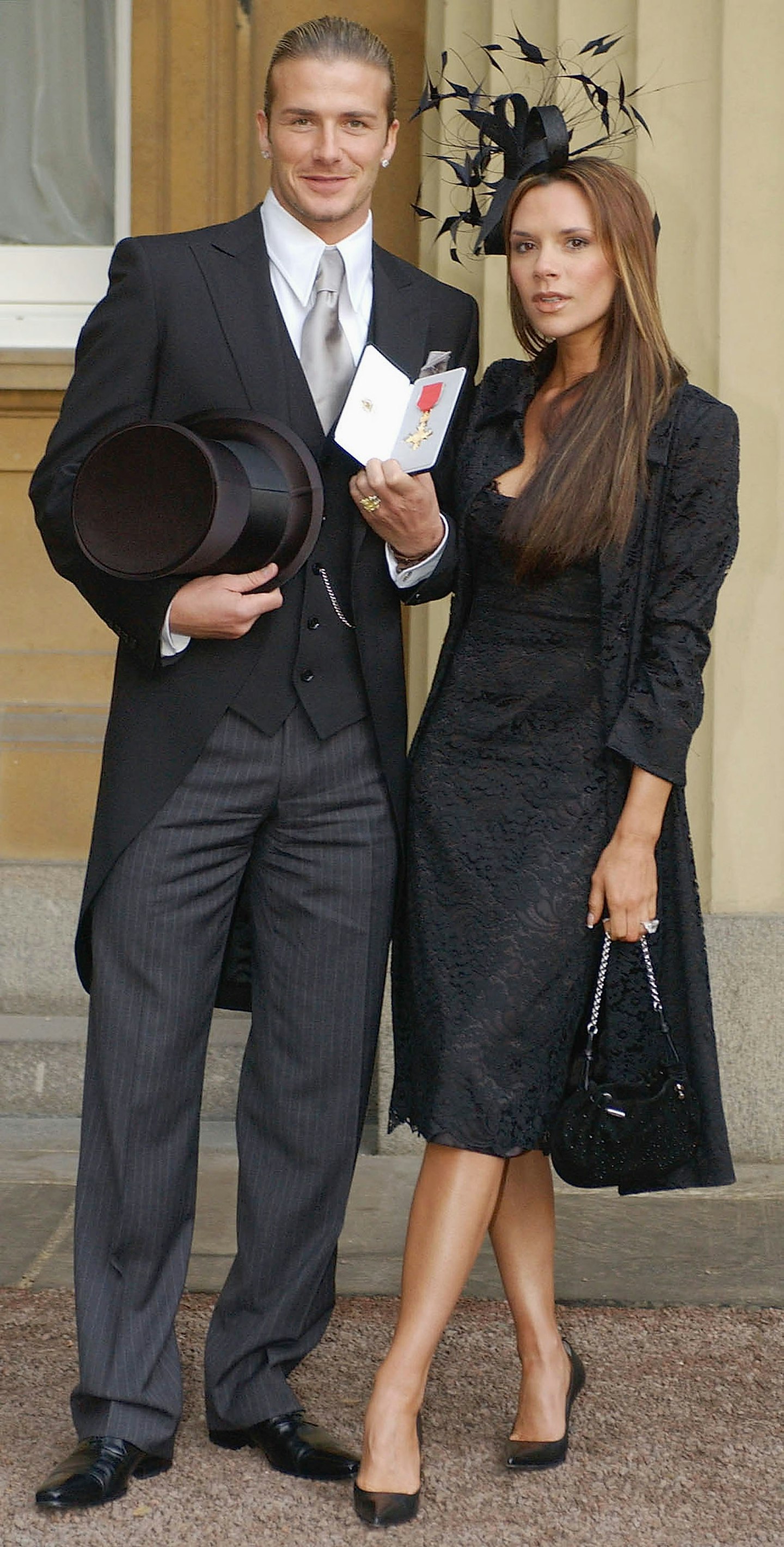 5 of 19
2003
To receive his OBE, David Beckham swept his long blonde locks (remember those?) into a neat low bun. Victoria, meanwhile, managed to do the impossible and make a fascinator look fashion-forward. We bow down.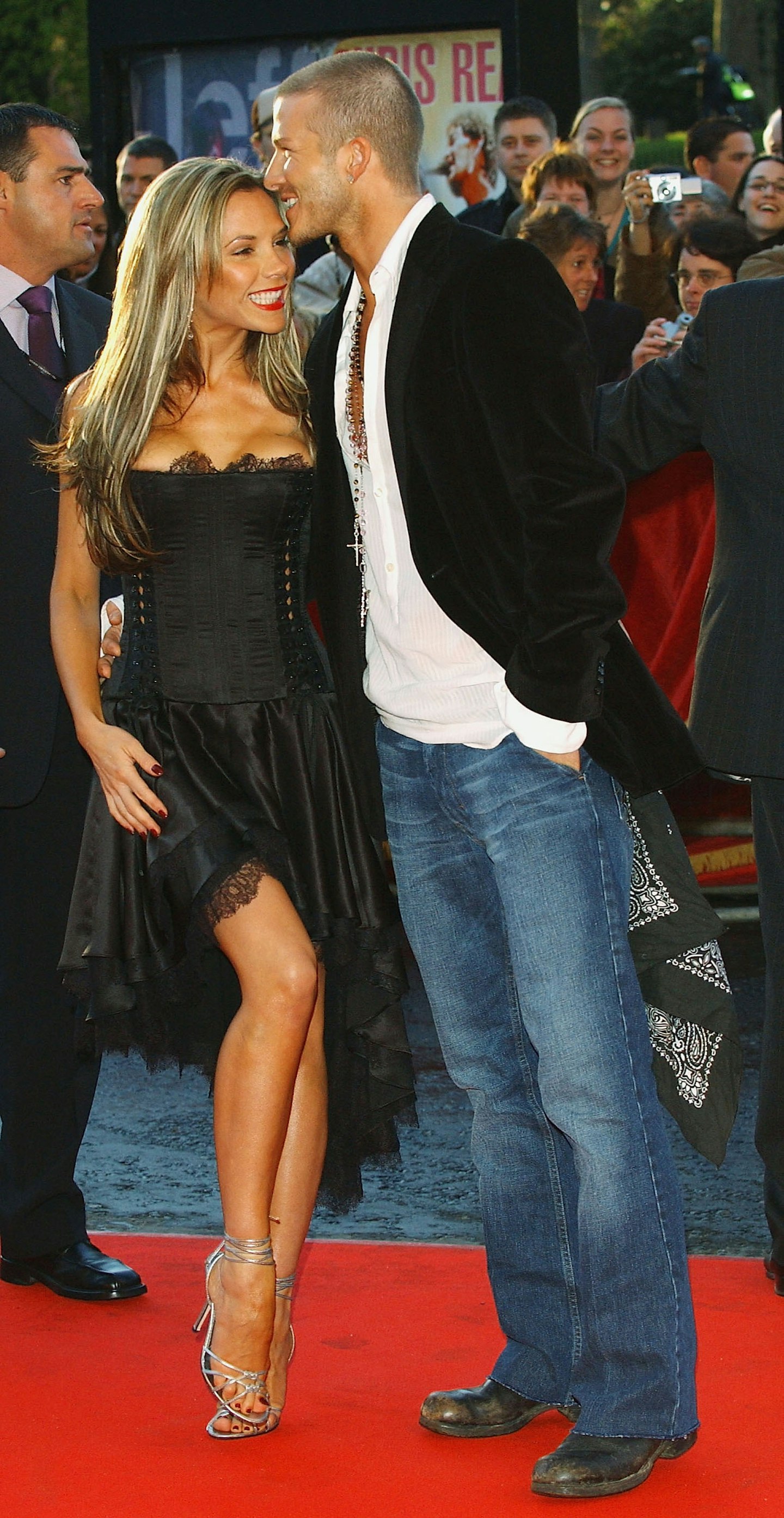 6 of 19
2004
At an anniversary party for 19th Management, the pair sported their early-00s style signatures (a corset dress for her; an unbuttoned shirt and blazer combo for him).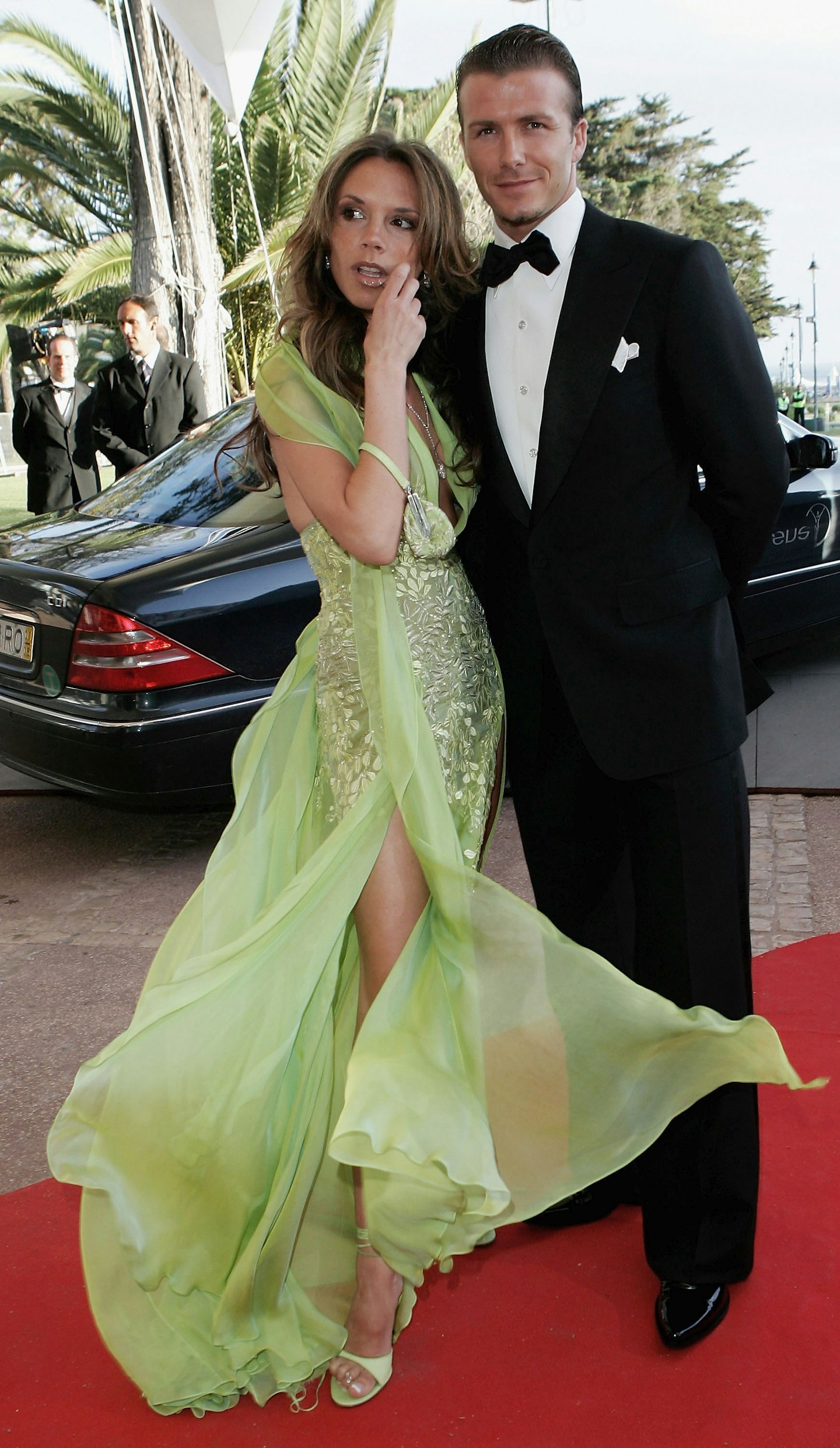 7 of 19
2005
The couple's superstar spin on black tie at 2005's Laureus World Sports Awards.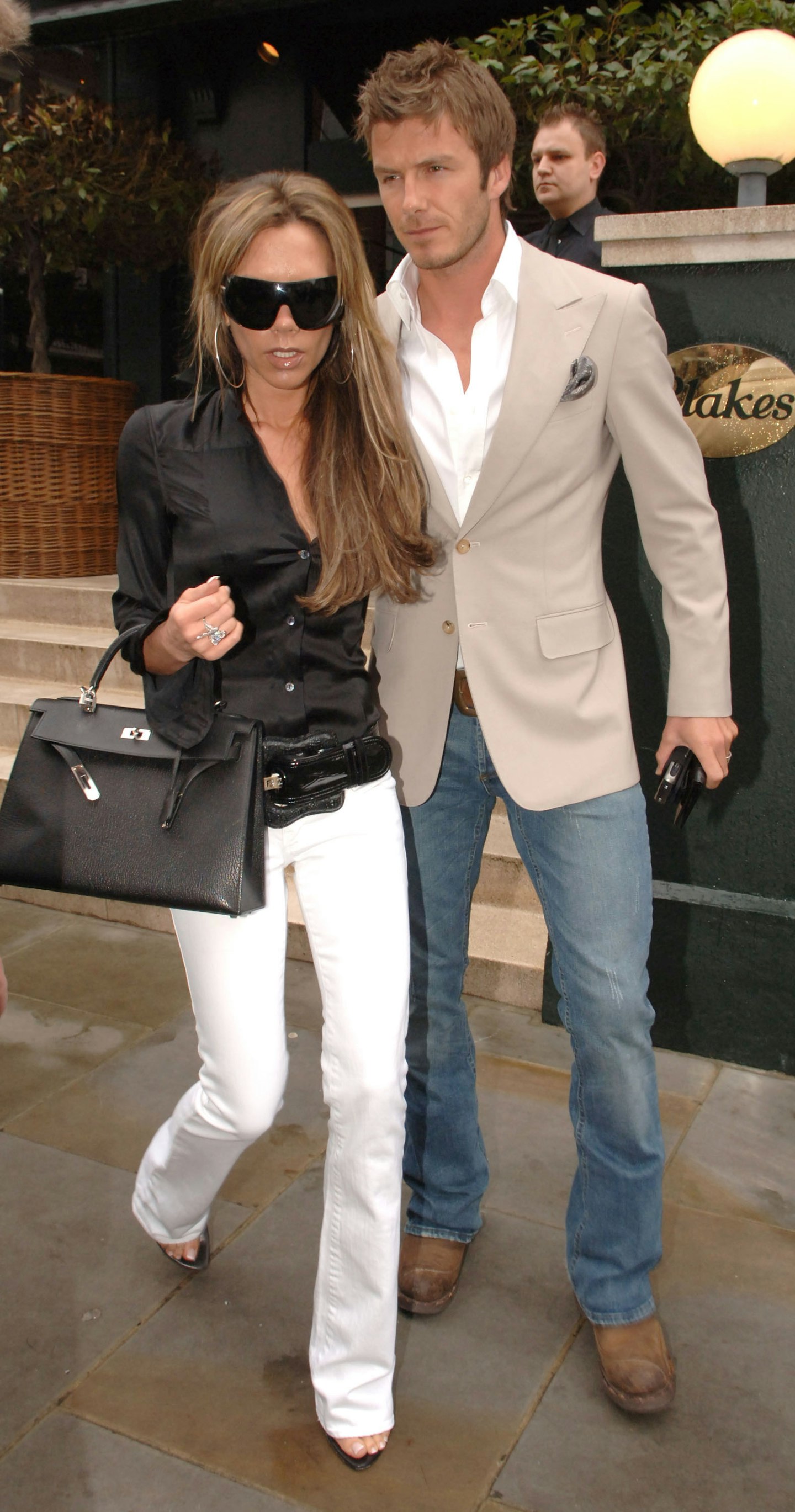 8 of 19
2006
No one works boot-leg jeans (and a massive belt buckle) quite like VB.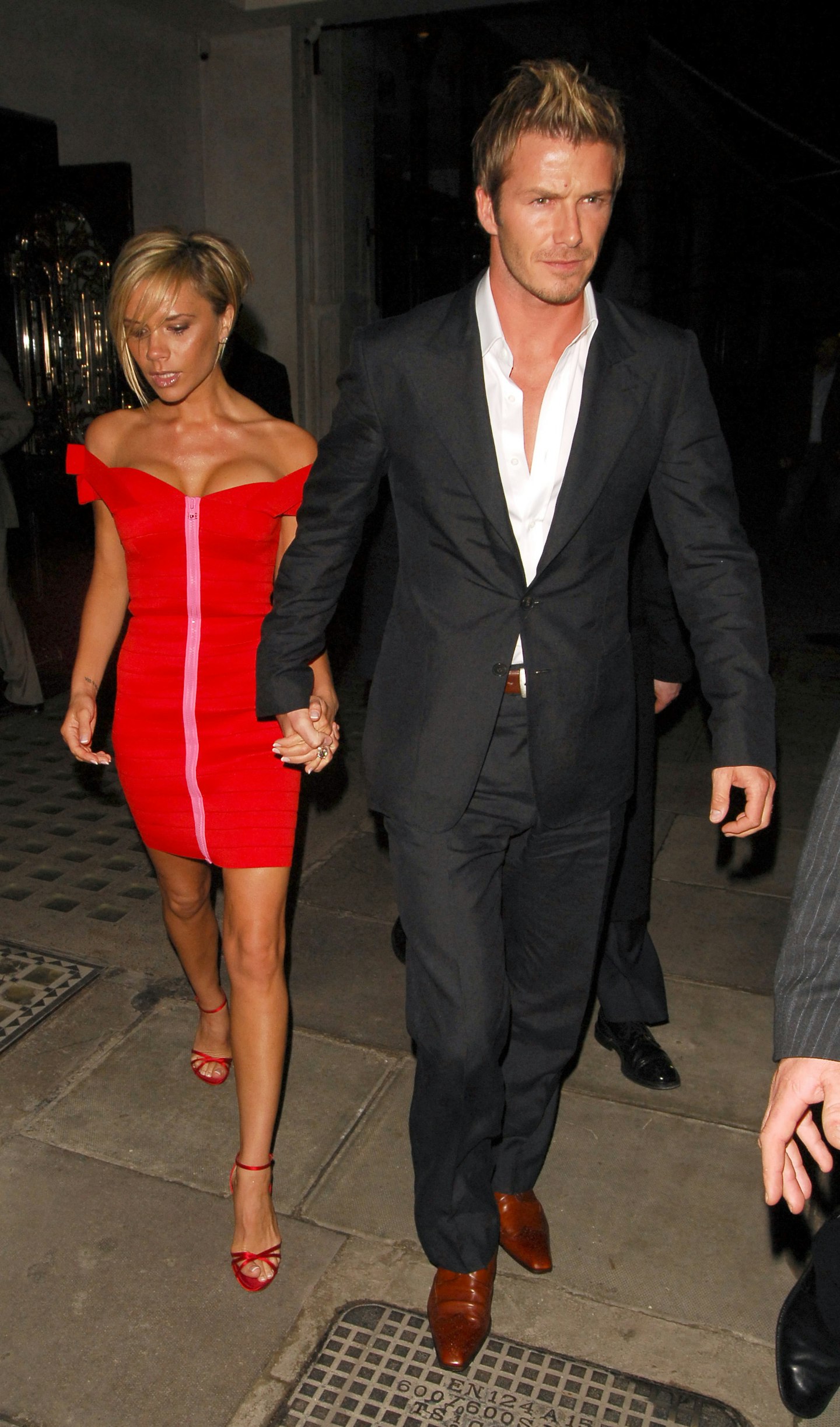 9 of 19
2007
The bodycon minidress has never looked better. Victoria's is by Christopher Kane.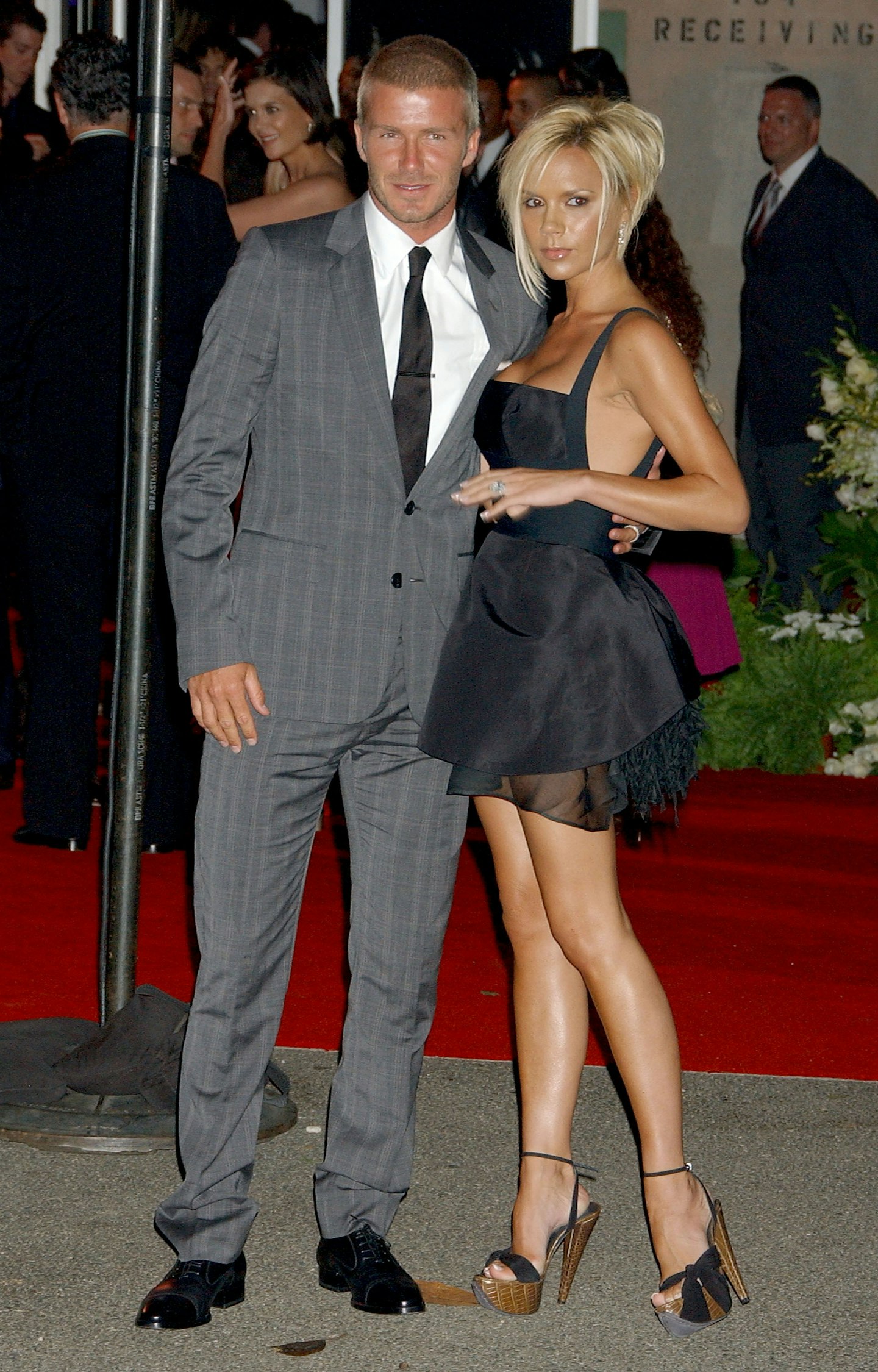 10 of 19
2007
In 2007, Hollywood rolled out the red carpet for the Beckhams (David had just joined LA Galaxy). Tom Cruise, with his then-wife Katie Holmes, threw a party for the couple at the Museum of Contemporary Art.
11 of 19
2008
For 2008's Met Gala - theme: Superheroes: Fashion and Fantasy - the pair struck a power pose on the storied steps of the Met. Victoria's white dress is by Giorgio Armani.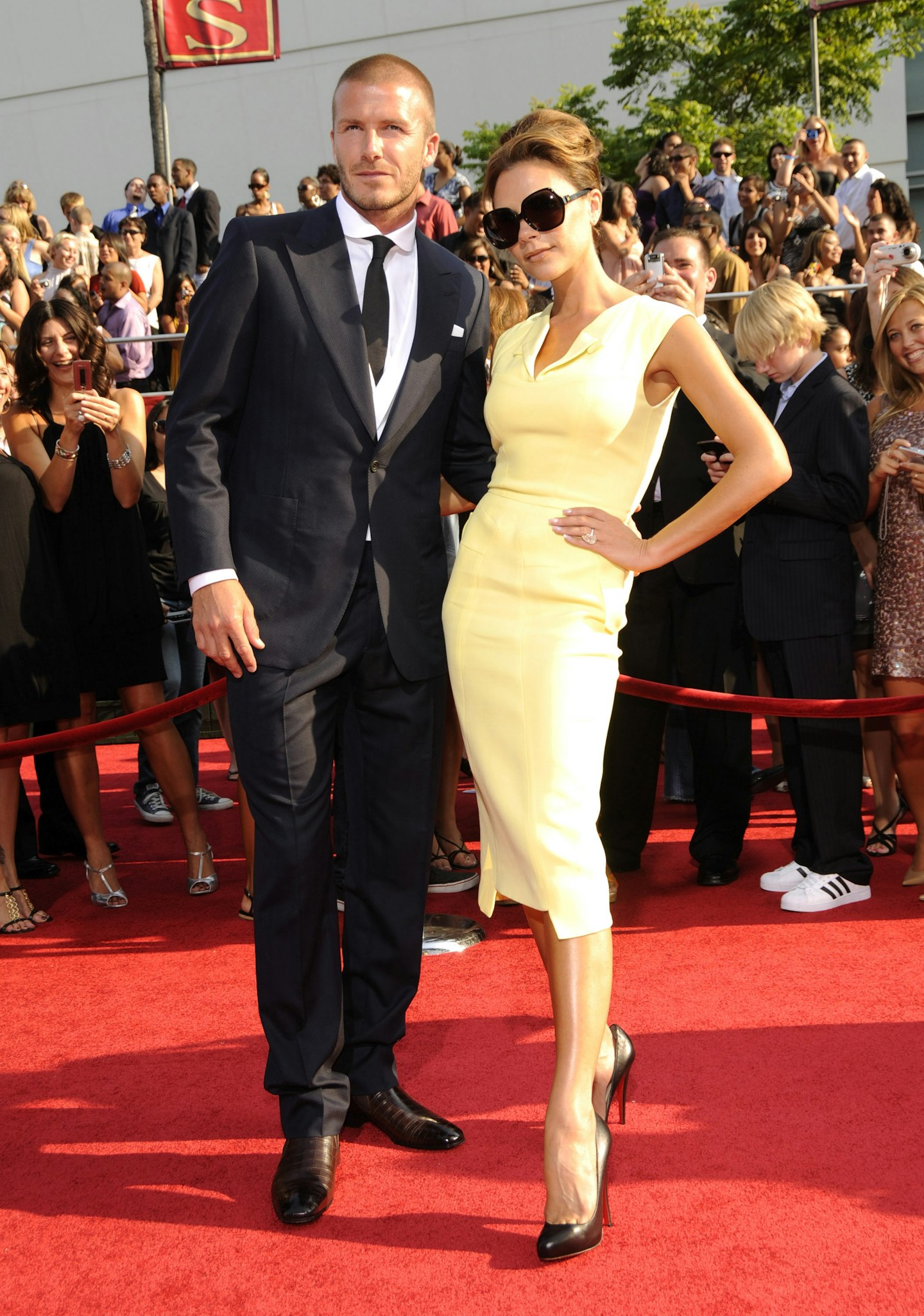 12 of 19
2008
VB for First Lady? If only. We loved this look at 2008's ESPY Awards.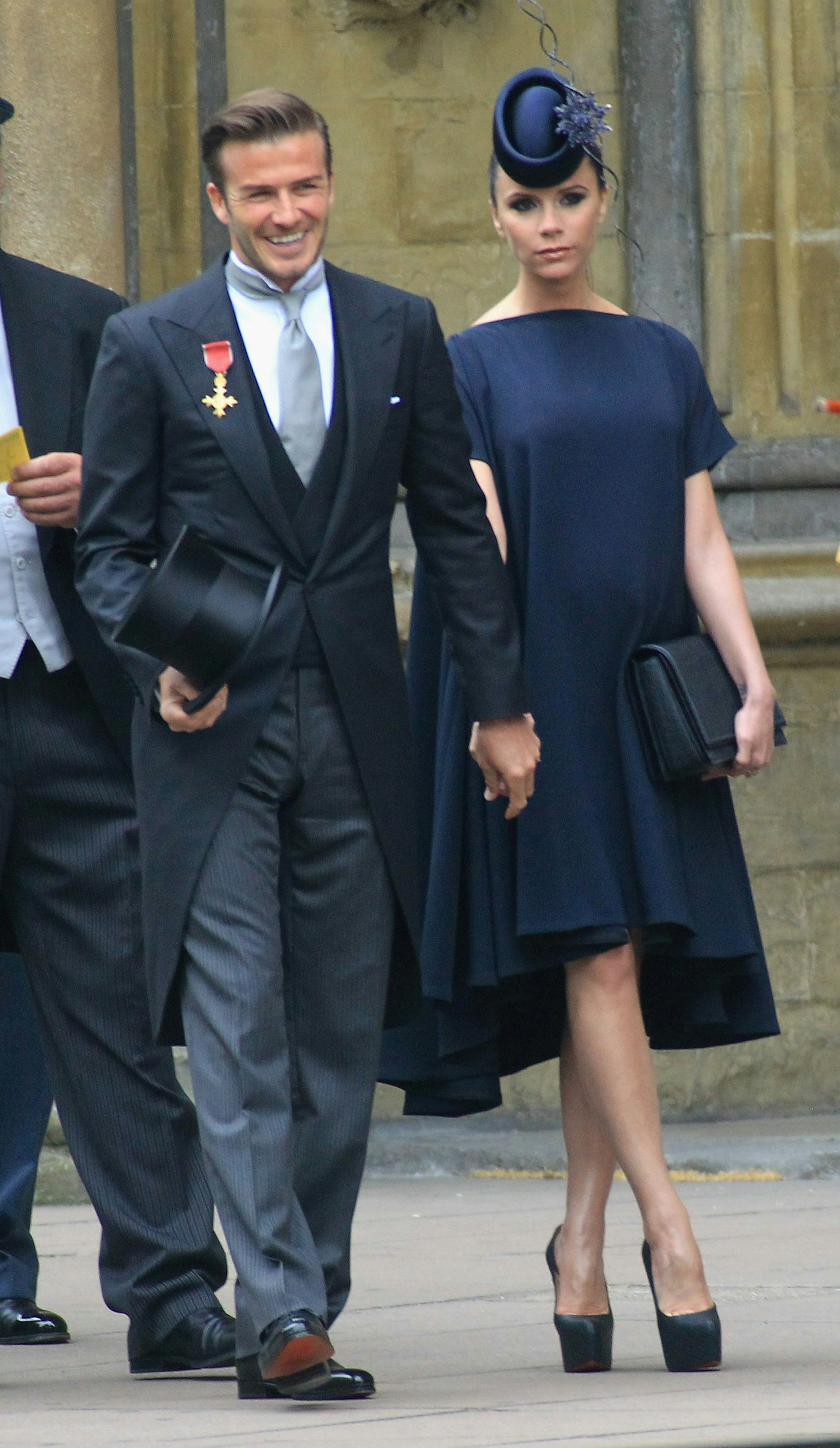 13 of 19
2011
For the event of the year in 2011 - the royal wedding - the couple were best dressed by a mile. Pregnant with Harper at the time, Victoria wore a navy dress from her own brand. And P.S. Those Louboutin platforms!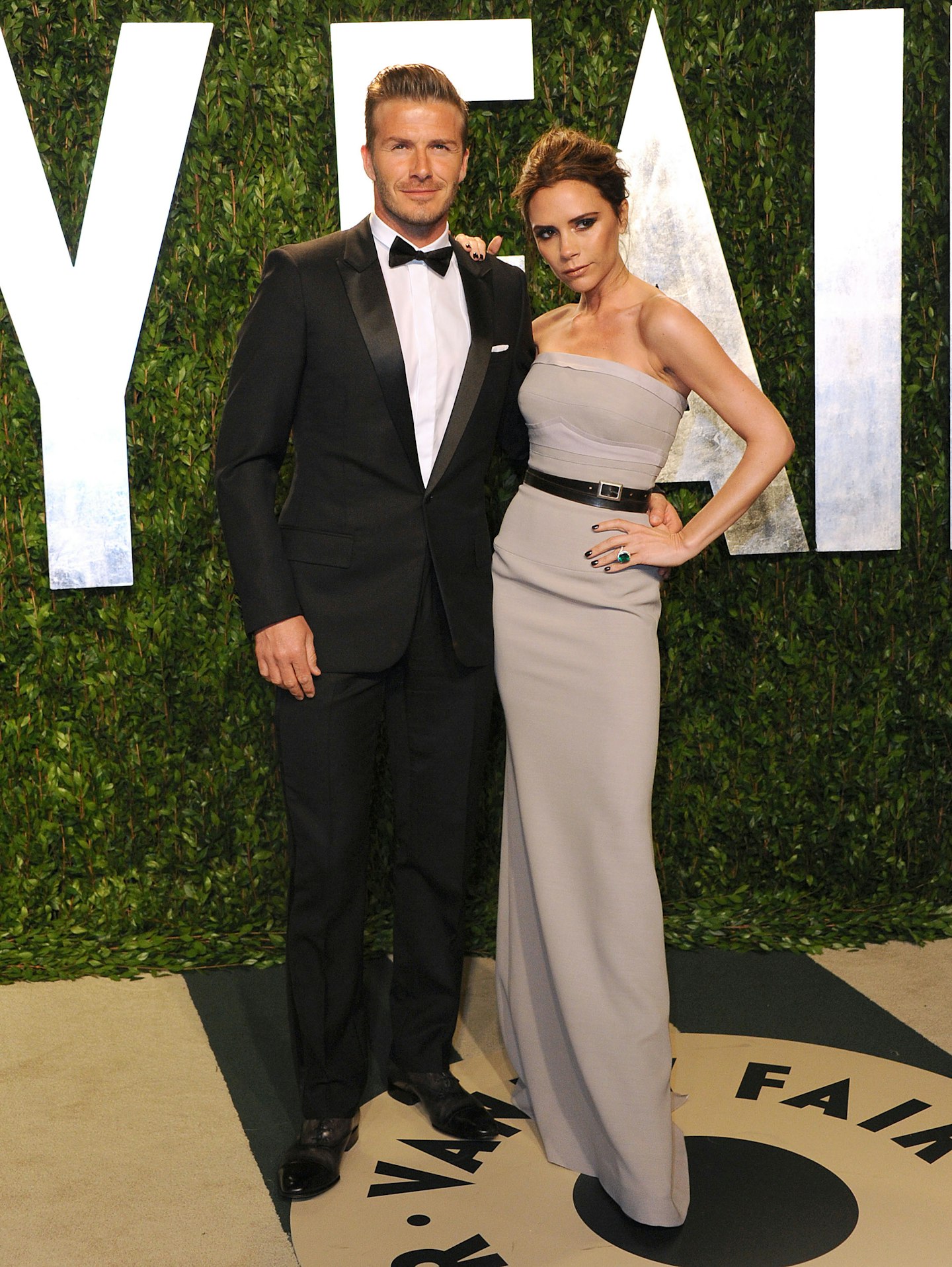 14 of 19
2012
At Vanity Fair's Oscars after-party, VB blew the frou-frou gowns out of the water with this sleek-as-hell strapless gown.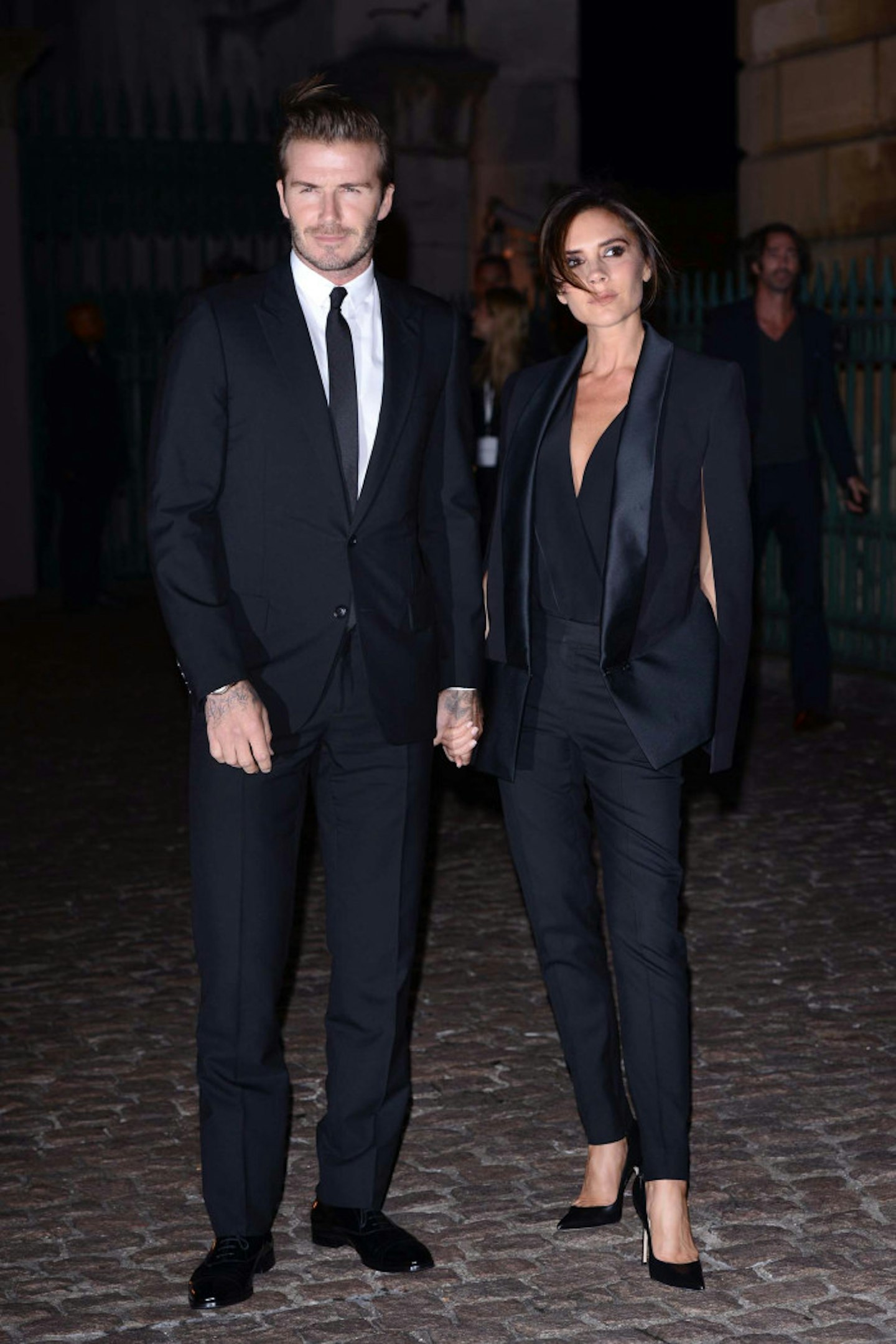 15 of 19
2013
Celebrating the green carpet challenge in a wardrobe perennial for both Beckhams: razor-sharp tailoring.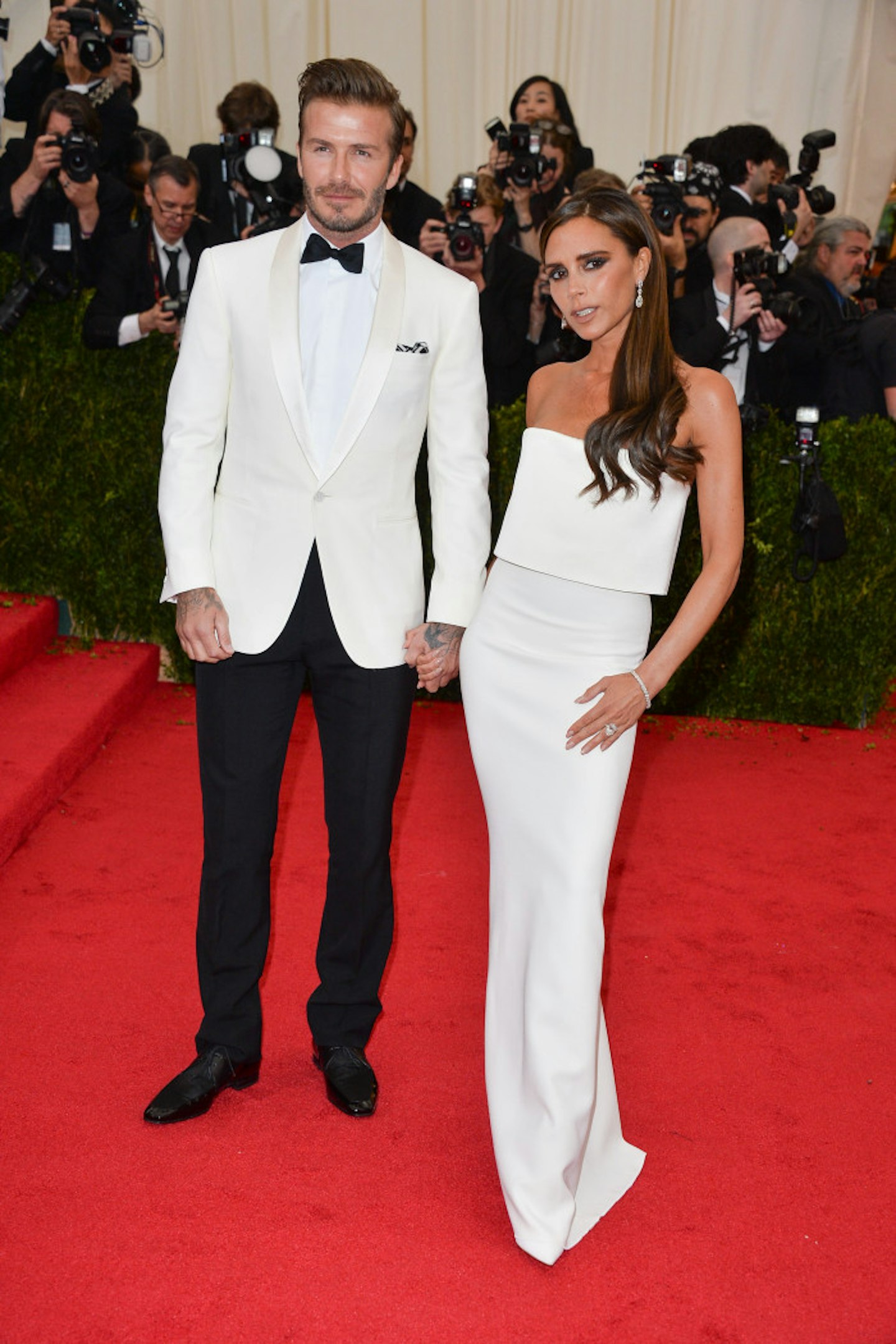 16 of 19
2014
Keeping it simple at 2014's Met Gala, the couple cut a dash in pearly white for the theme, Charles James: Beyond Fashion. This time, Victoria wore a dress from her own label. Chic!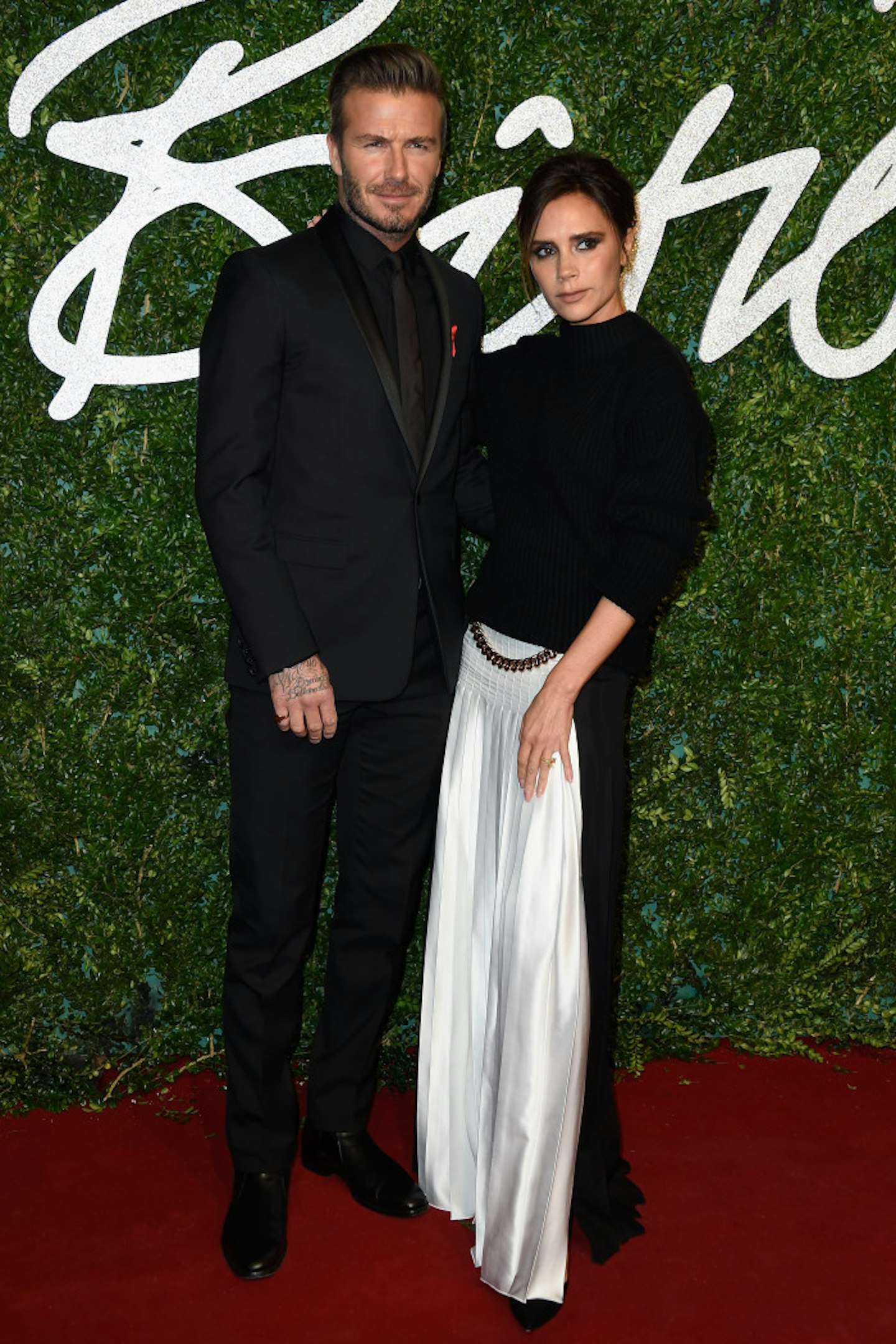 17 of 19
2014
The British Fashion Awards saw the designer, who scooped the Brand of the Year Award, wearing the chicest combination of a polo neck jumper and sweeping skirt.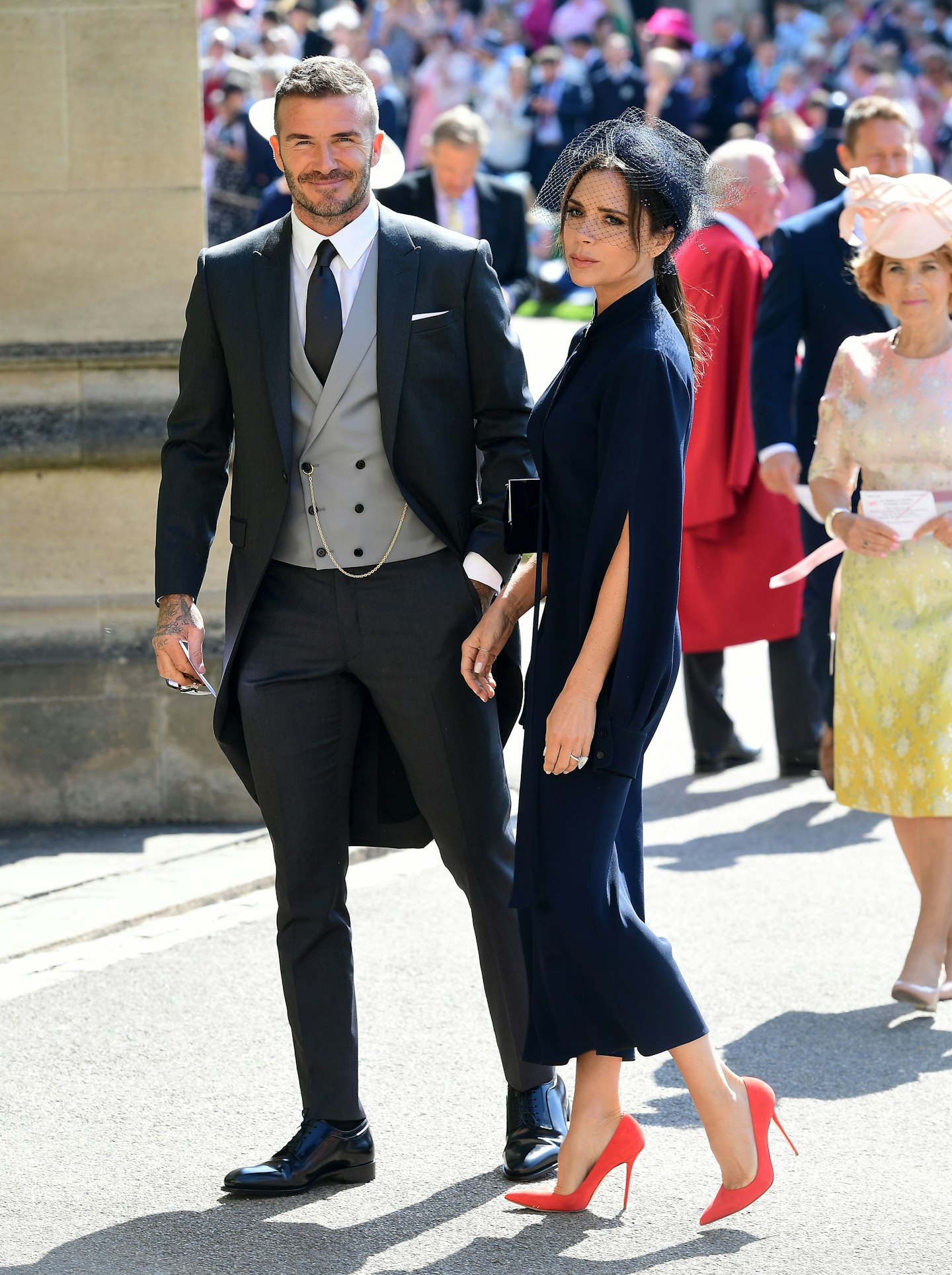 18 of 19
2018
For the royal wedding take two in 2018, the couple worked the same outfit formula as 2011: tails and a navy tailored dress (again, from her own brand).
19 of 19
2019
The best ambassador for VB? VB herself, of course!