The Golden Globes are set to return for 2023 and, despite criticism over the lack of female directors acknowledged, we're excited to see who takes home the awards. The ceremony itself kicks off awards season, getting us ready for weeks of red carpet moments, drama (on and off screen) and a whole host of Hollywood-esque speeches.
In terms of red-carpet dresses, the Golden Globes have given us plenty of spectacular sartorial moments over the years. Pretty Woman era Julia Roberts looked every inch the 90s icon in perfect pinstripes, Beyonce glittered gold sequins and, more recently, Lady Gaga took the red-carpet centre stage wearing an impressive (and huge) custom gown by Valentino Haute Couture. Of course, we'd expect nothing-less than high octane glamour from the Hollywood glitterati.
As we edge towards awards season, join us on a trip down memory lane revisiting some of the best ever dresses from the Golden Globes of years gone by.
Golden Globes Best Ever Dresses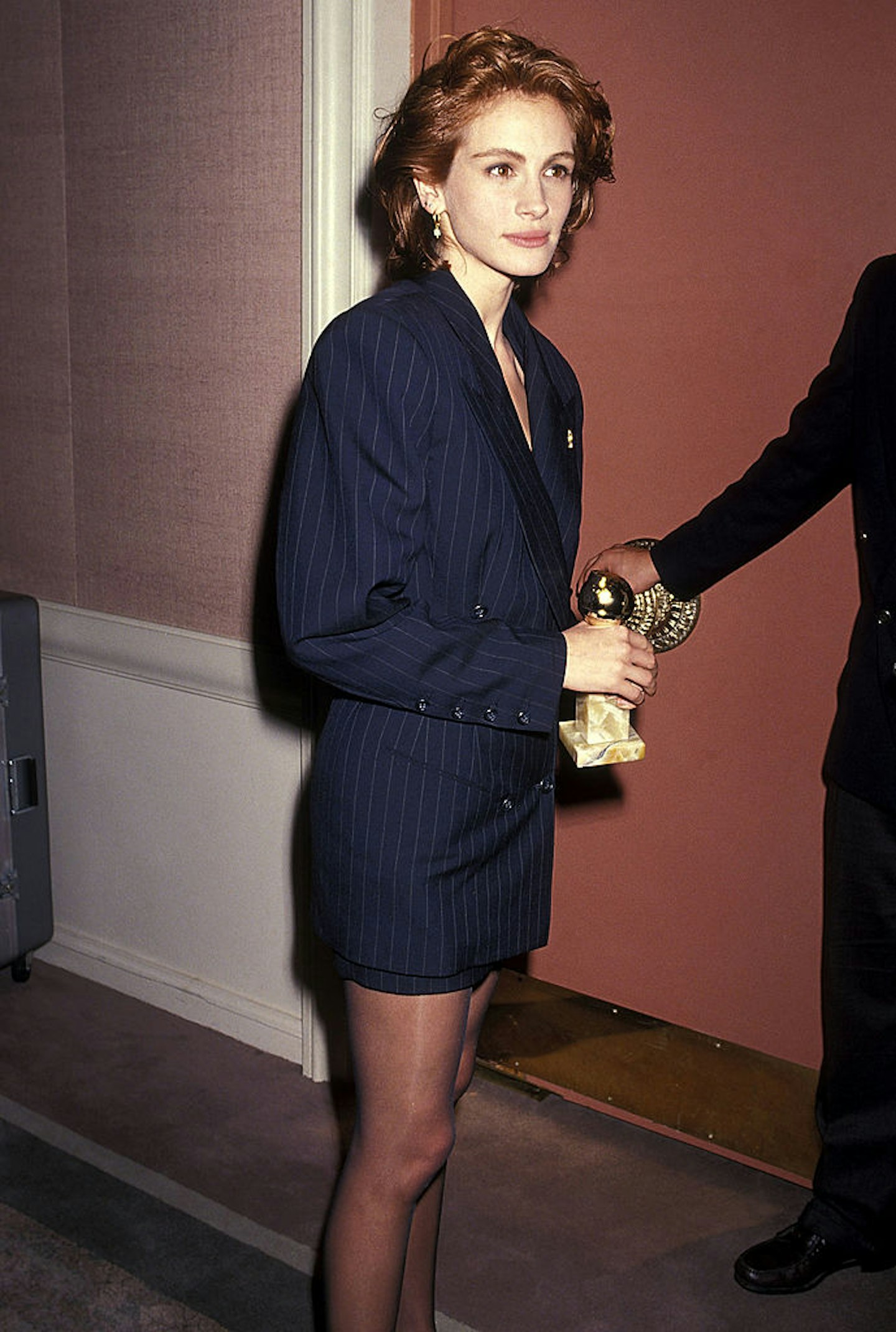 1 of 36
48th Annual Golden Globe Awards
Julia Roberts at the 48th Annual Golden Globe Awards in 1991, in perfectly 90s miniskirt suit.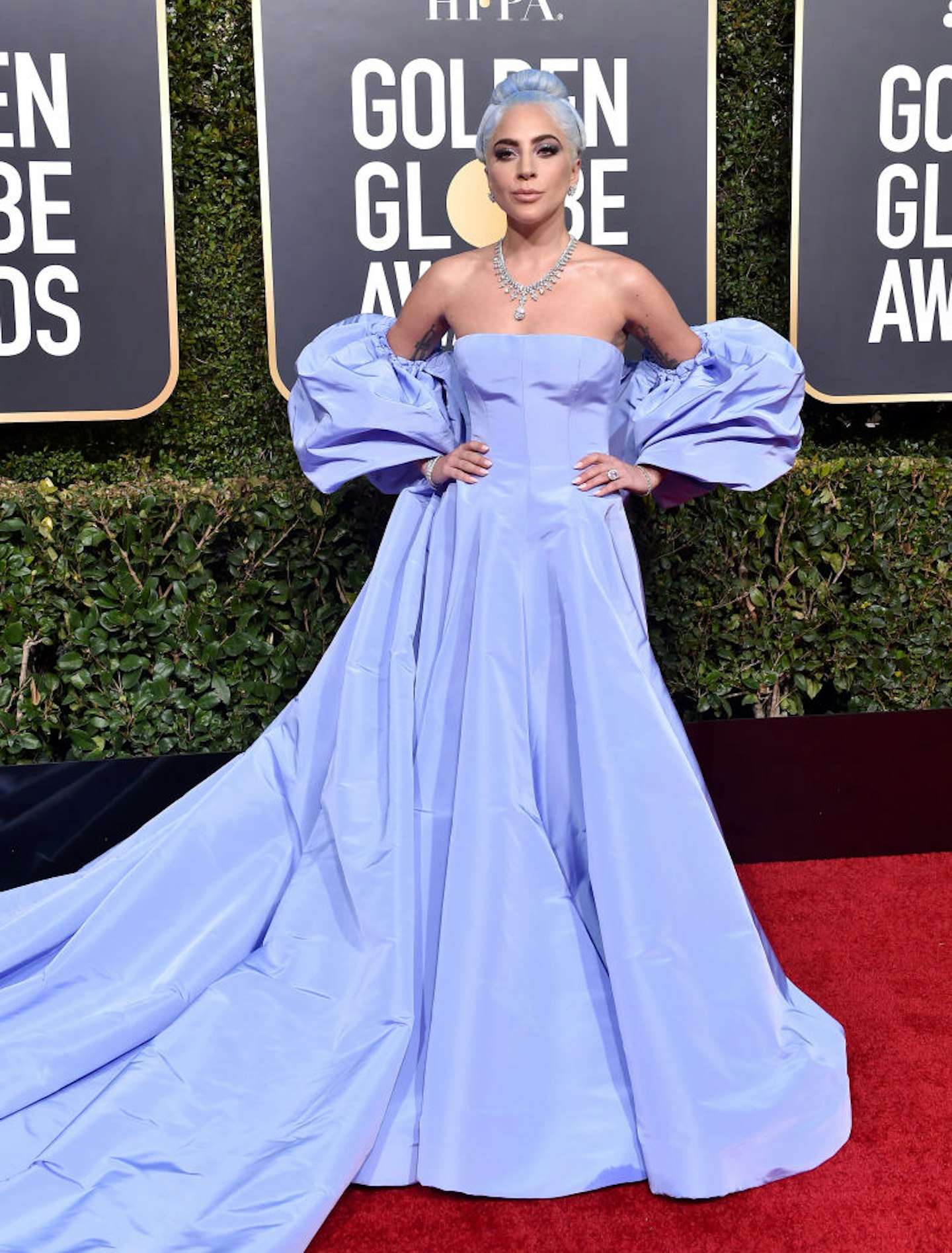 2 of 36
76th Annual Golden Globe Awards - Arrivals
Lady Gaga dazzles in Valentino Haute Couture at the 76th Golden Globes in 2019.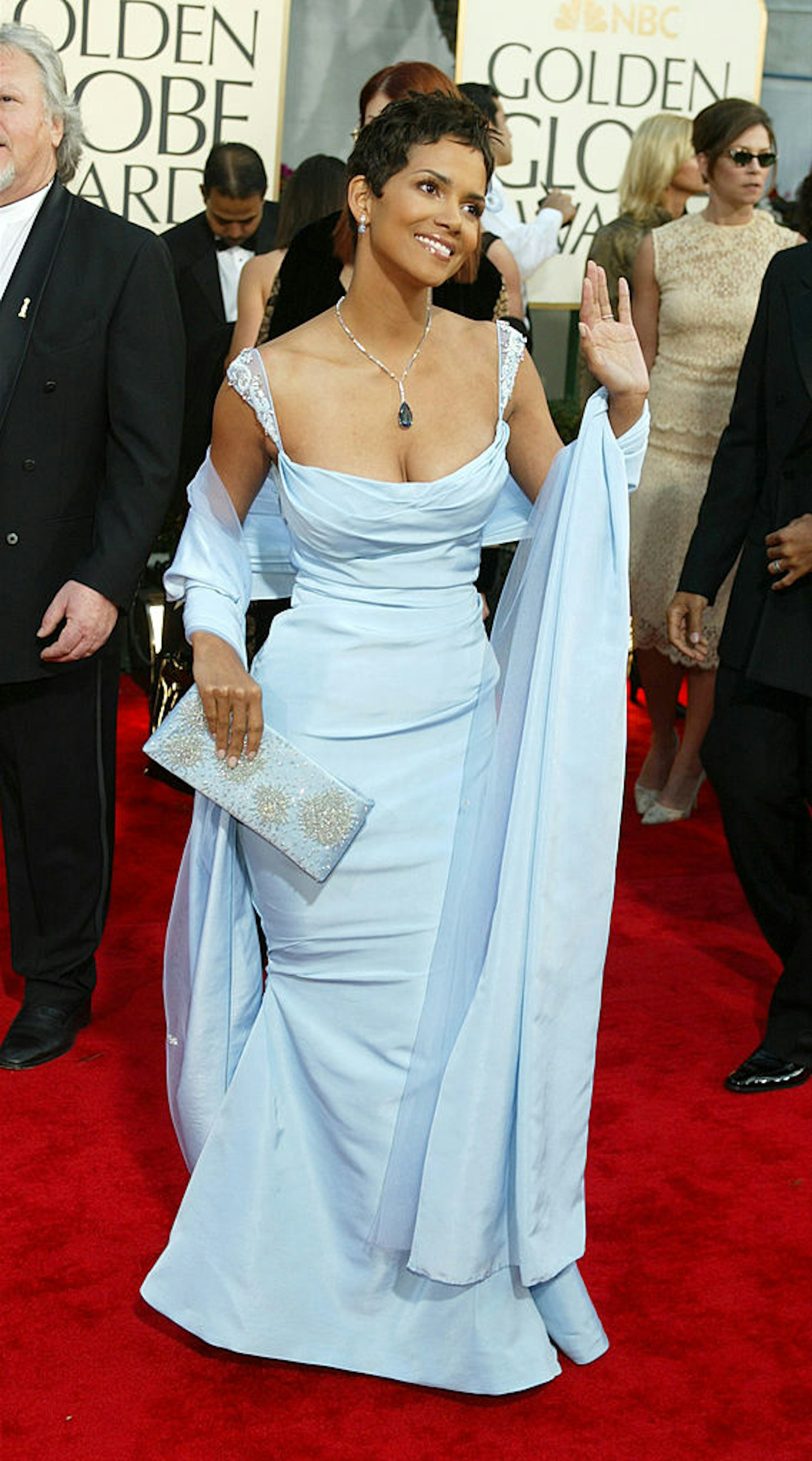 3 of 36
60th Annual Golden Globe Awards
Halle Berry in 2003 in powder blue taffeta fishtail gown.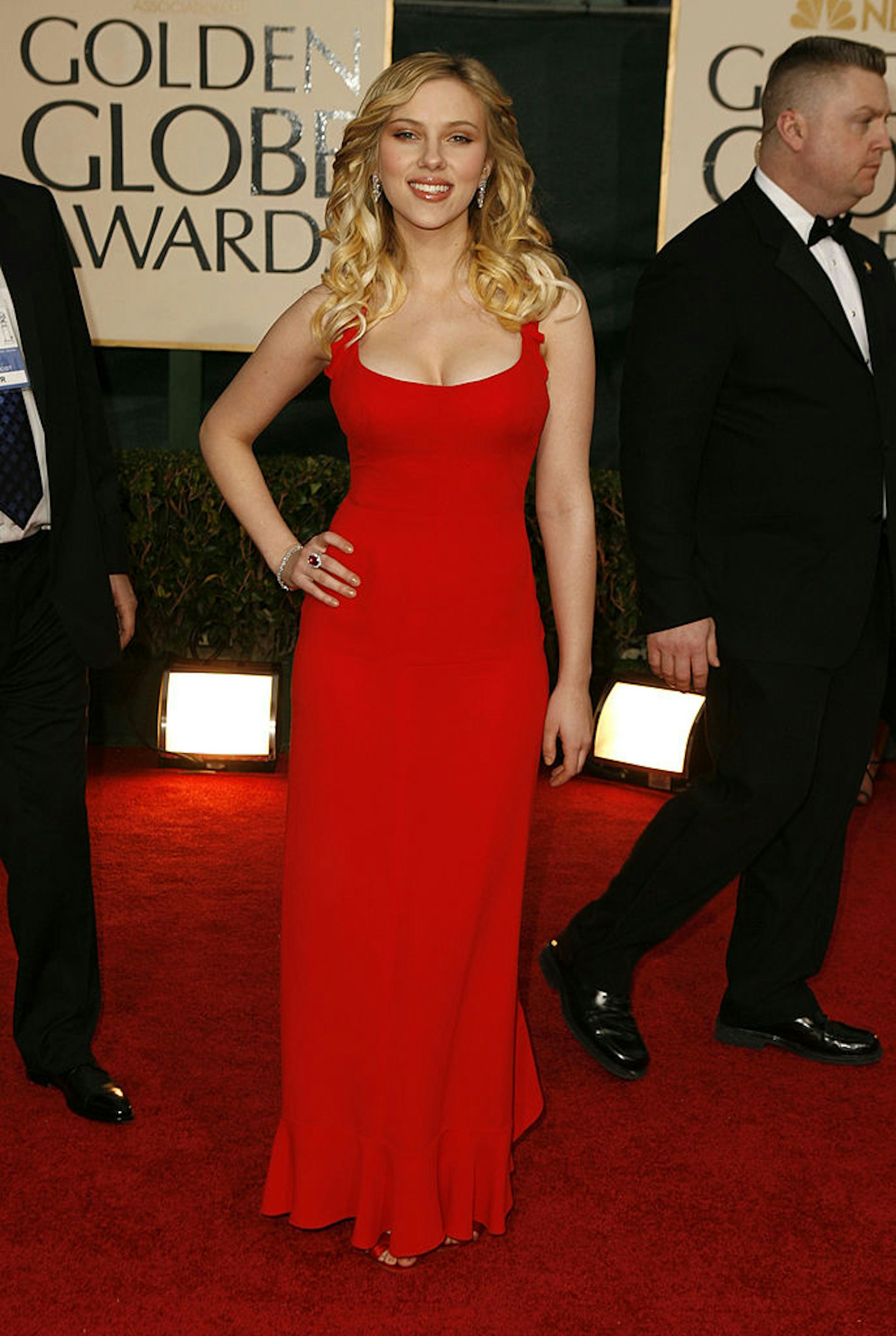 4 of 36
Living up to her namesake, Scarlett Johansson wowed in a Valentino red gown back in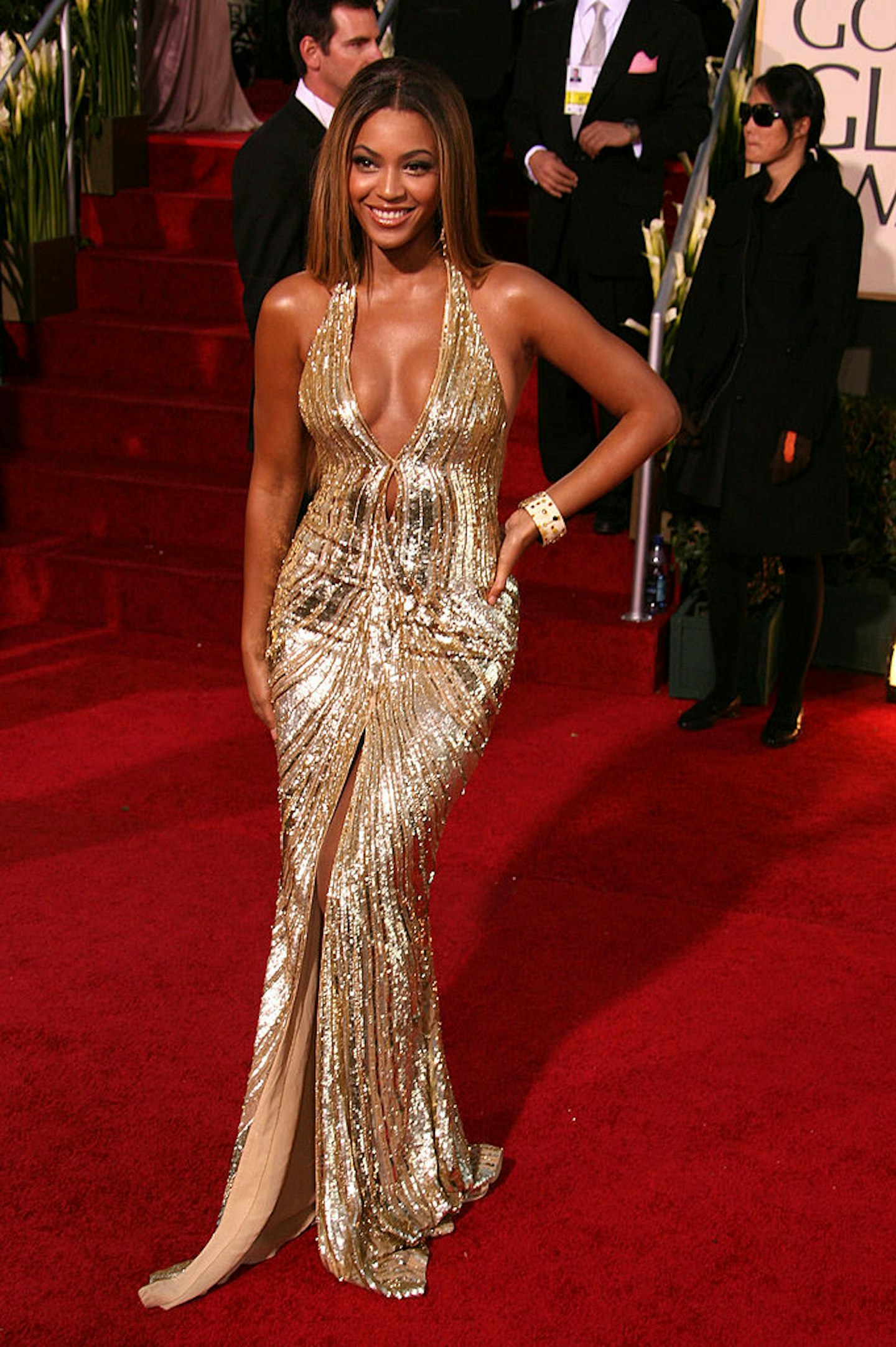 5 of 36
Beyonce Knowles shines at the 64th Annual Golden Globe Awards in 2007.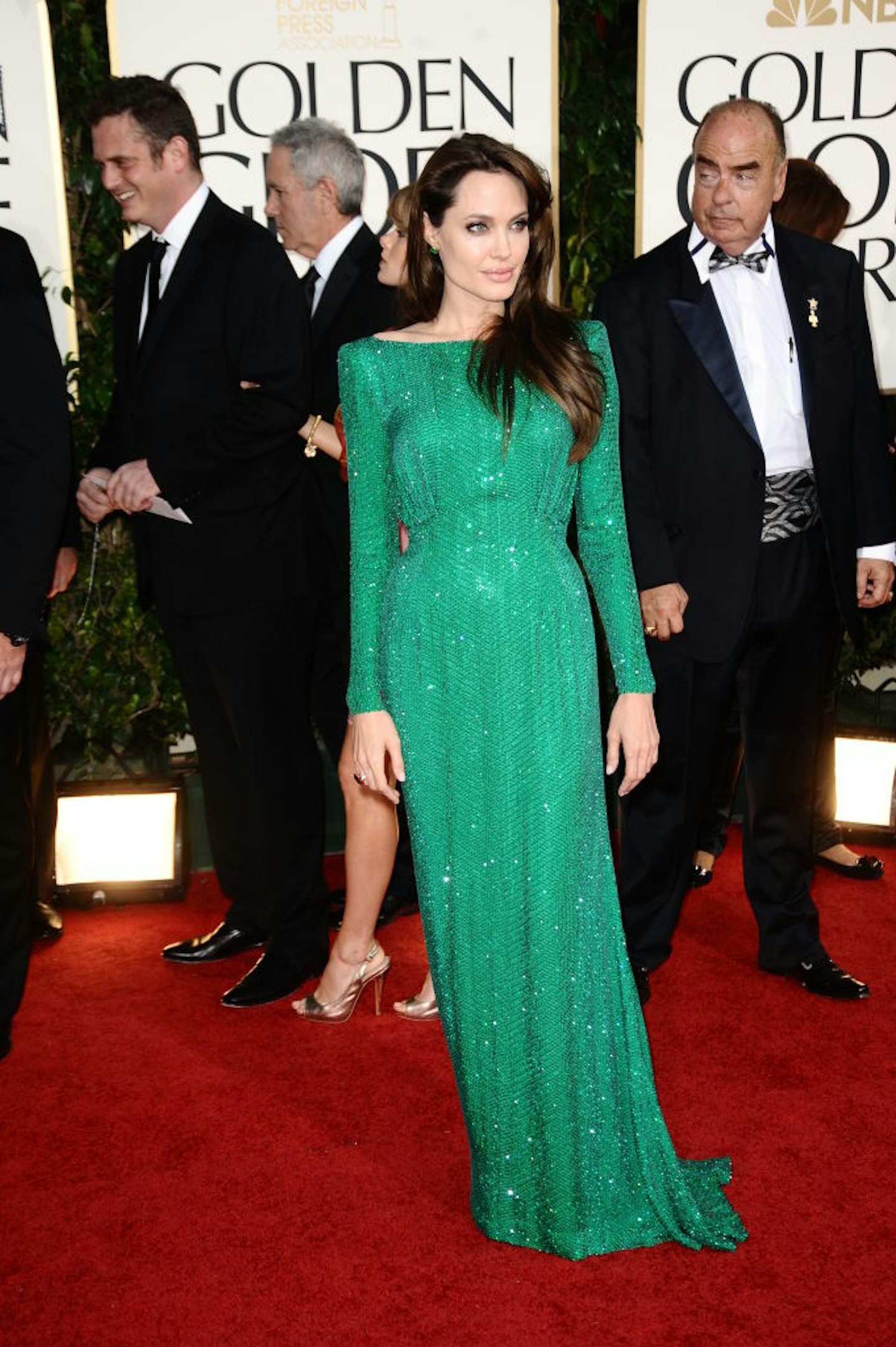 6 of 36
2011 Golden Globe Awards
Angelina Jolie dazzled in emerald green sequinned Versace in 2011.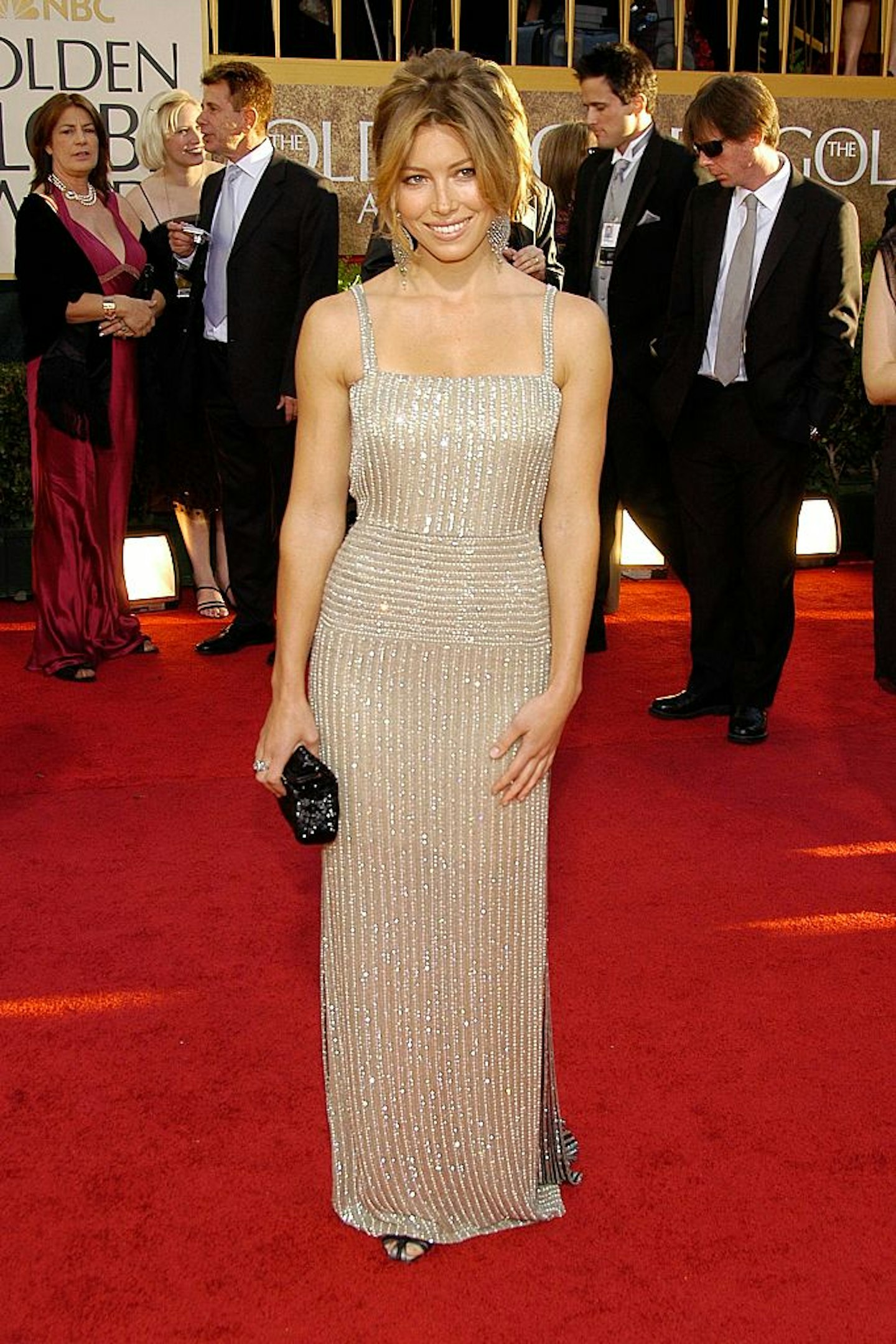 7 of 36
Jessica Biel in 2007 wearing a beaded column gown.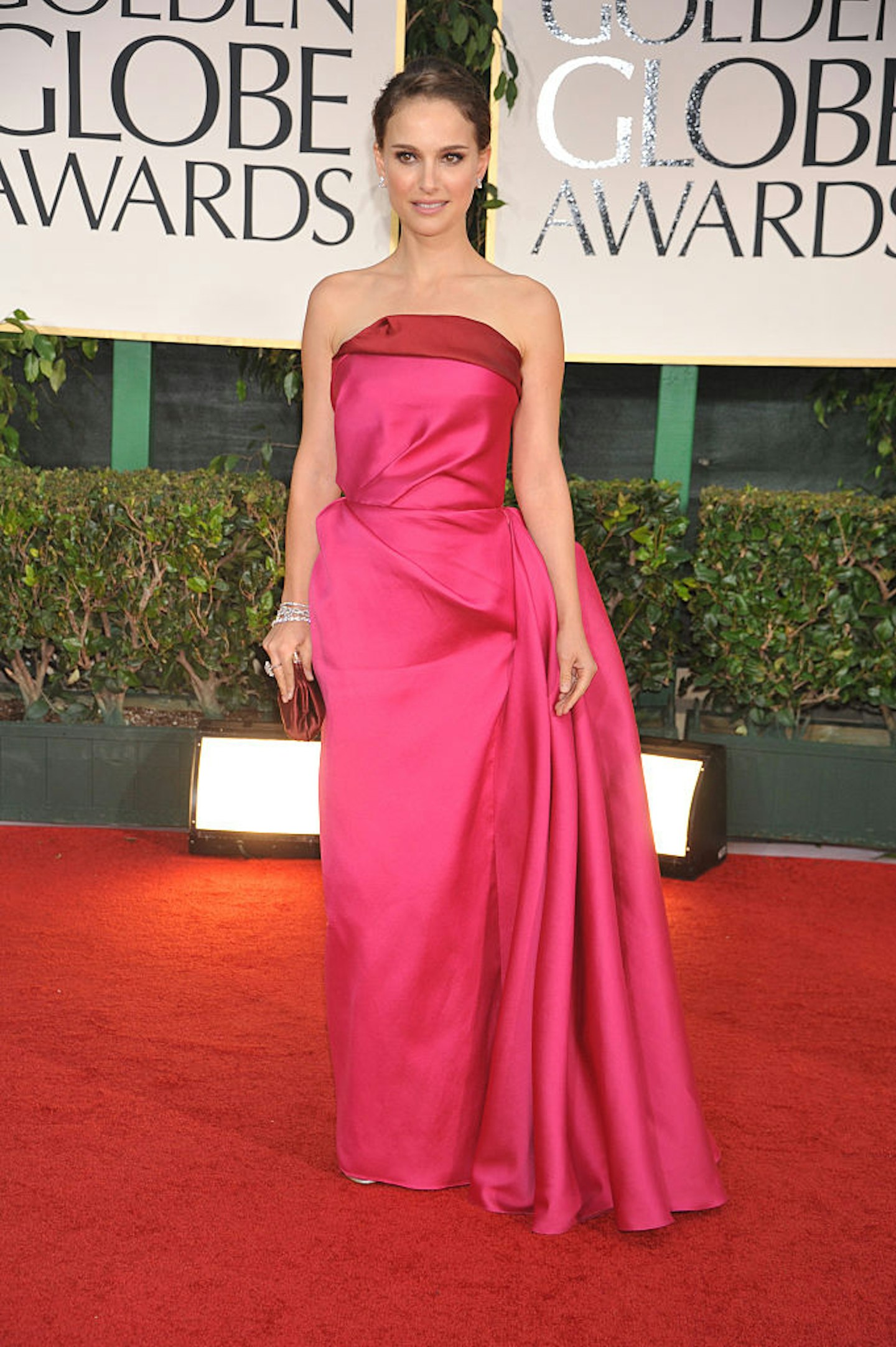 8 of 36
Natalie Portman arrives at the 2012 69th Annual Golden Globe Awards wearing fuchsia Lanvin.
9 of 36
Jennifer Lopez in 2013 wears a Zuhair Murad lace gown.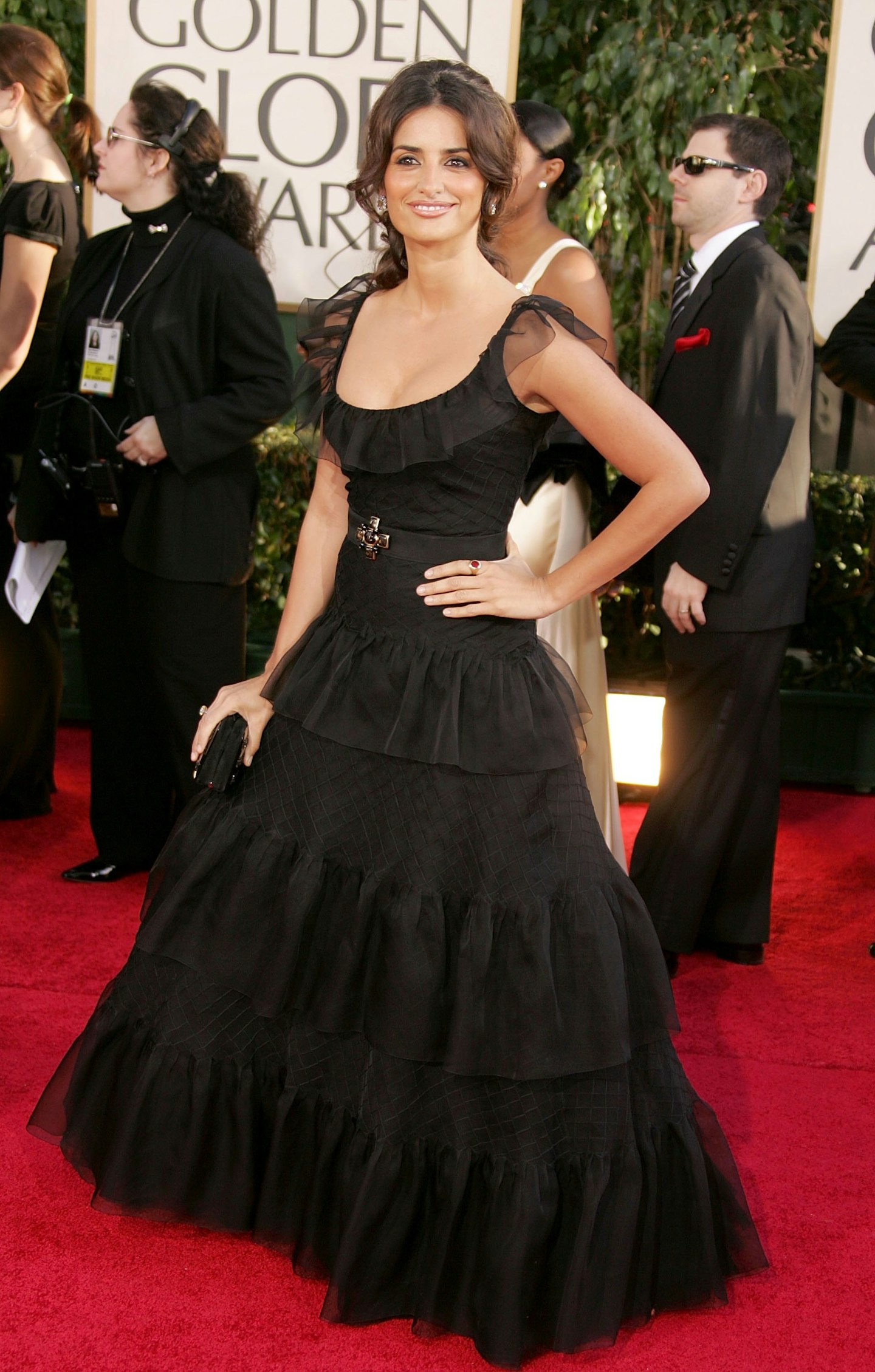 10 of 36
CREDIT: Getty
Penelope Cruz in 2007
Penelope Cruz proved that the princess dress can still have bite at 2007's Golden Globes.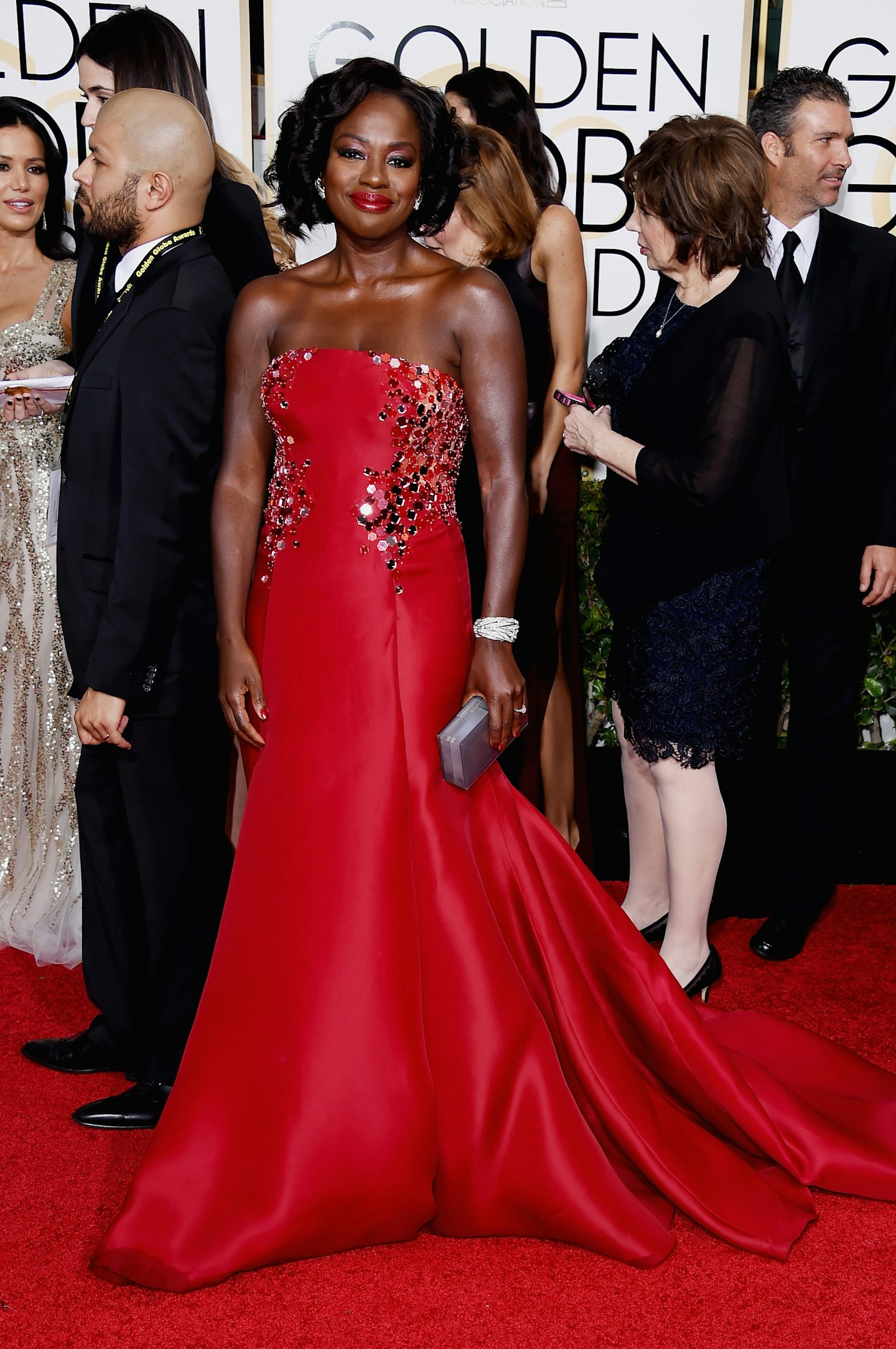 11 of 36
CREDIT: Getty
Viola Davis in 2015
Viola Davis is one of the boldest red carpet dressers out there when it comes to punchy pigments, and this ruby red dress from 2015 ago is no exception.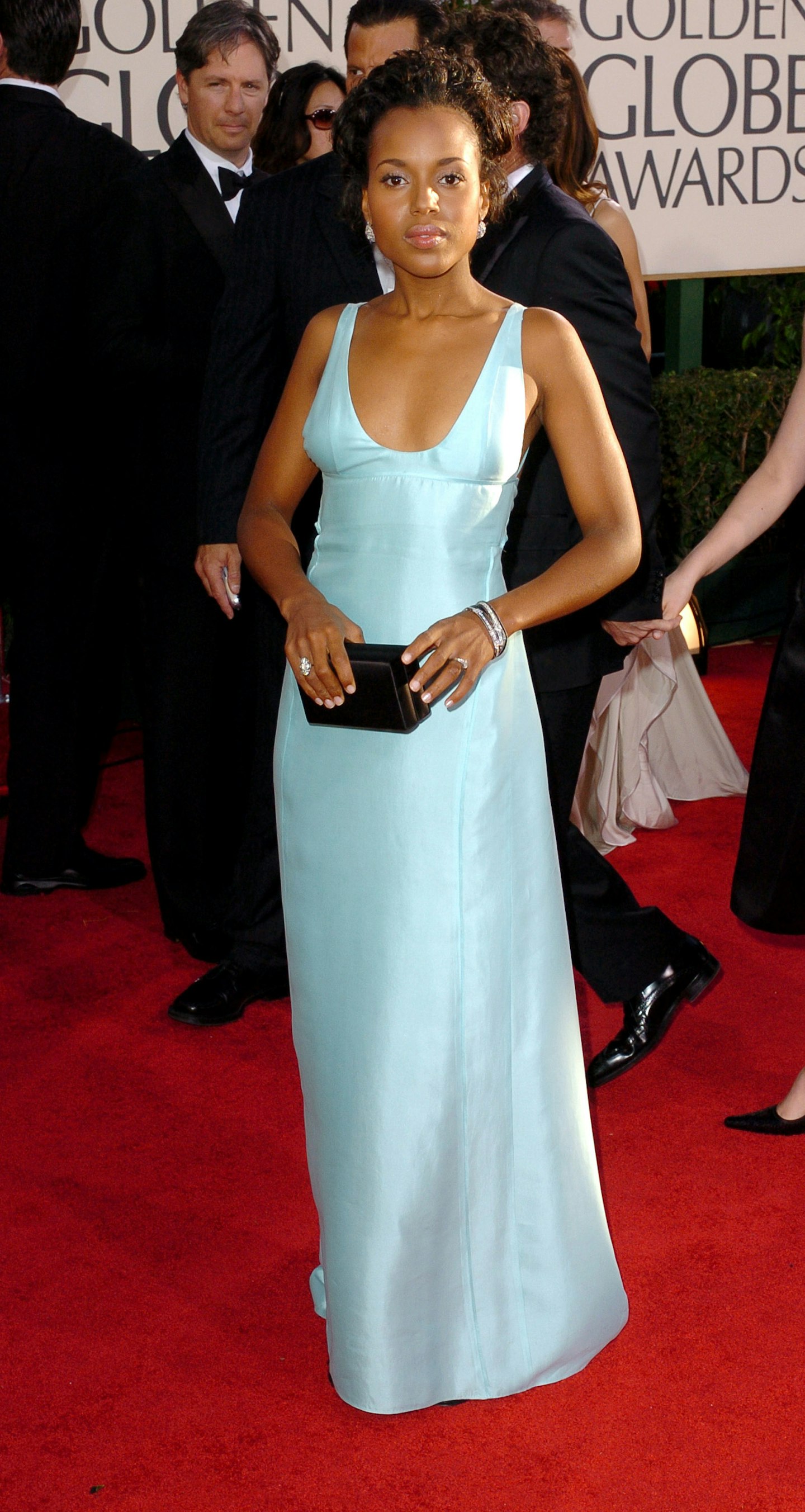 12 of 36
CREDIT: Getty
Kerry Washington in 2005
Kerry Washington's a big fan of pastels and perhaps this aqua-coloured column gown is where it all started?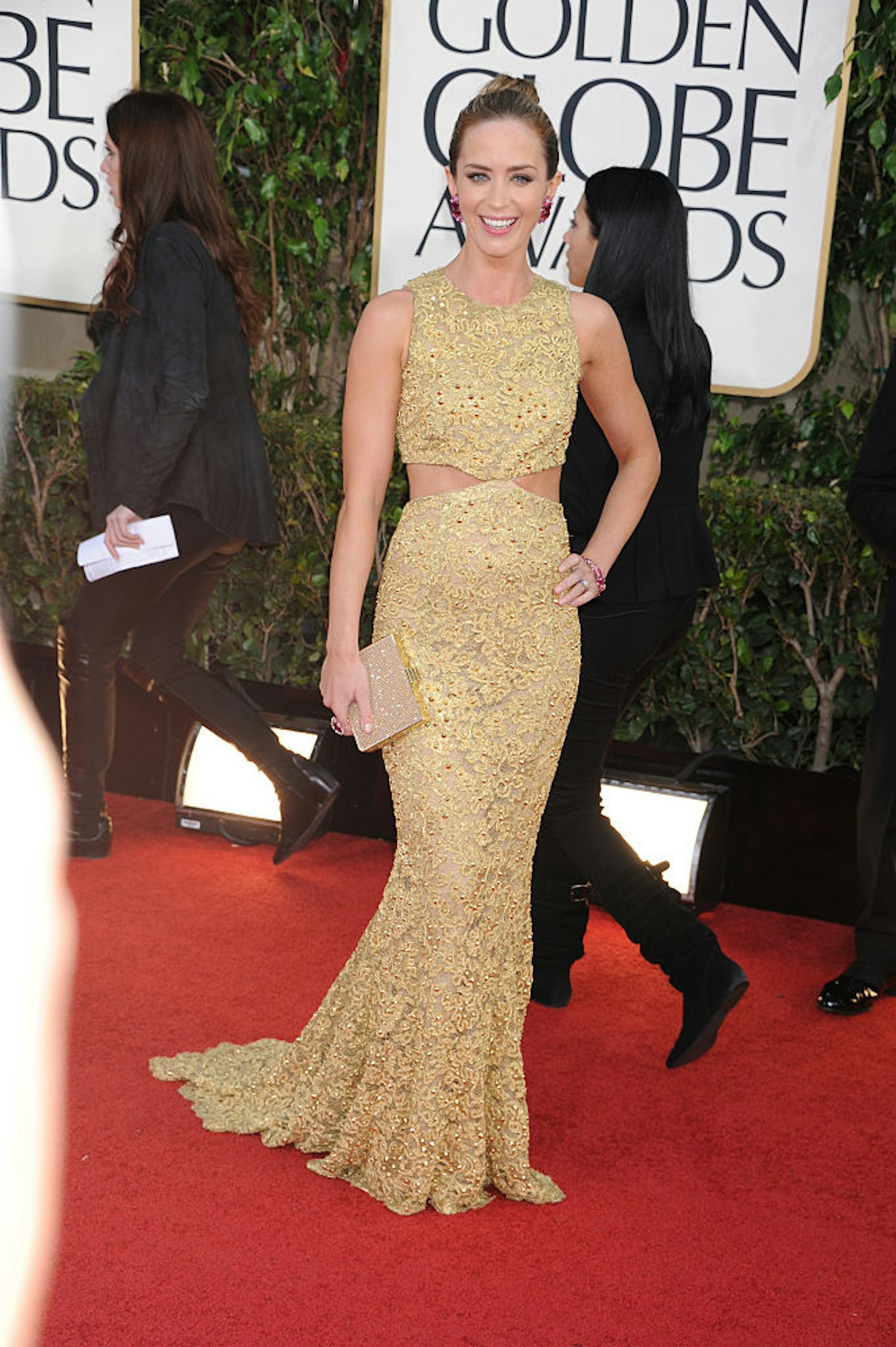 13 of 36
Emily Blunt channelled the statuette prize in a golden dress by Michael Kors.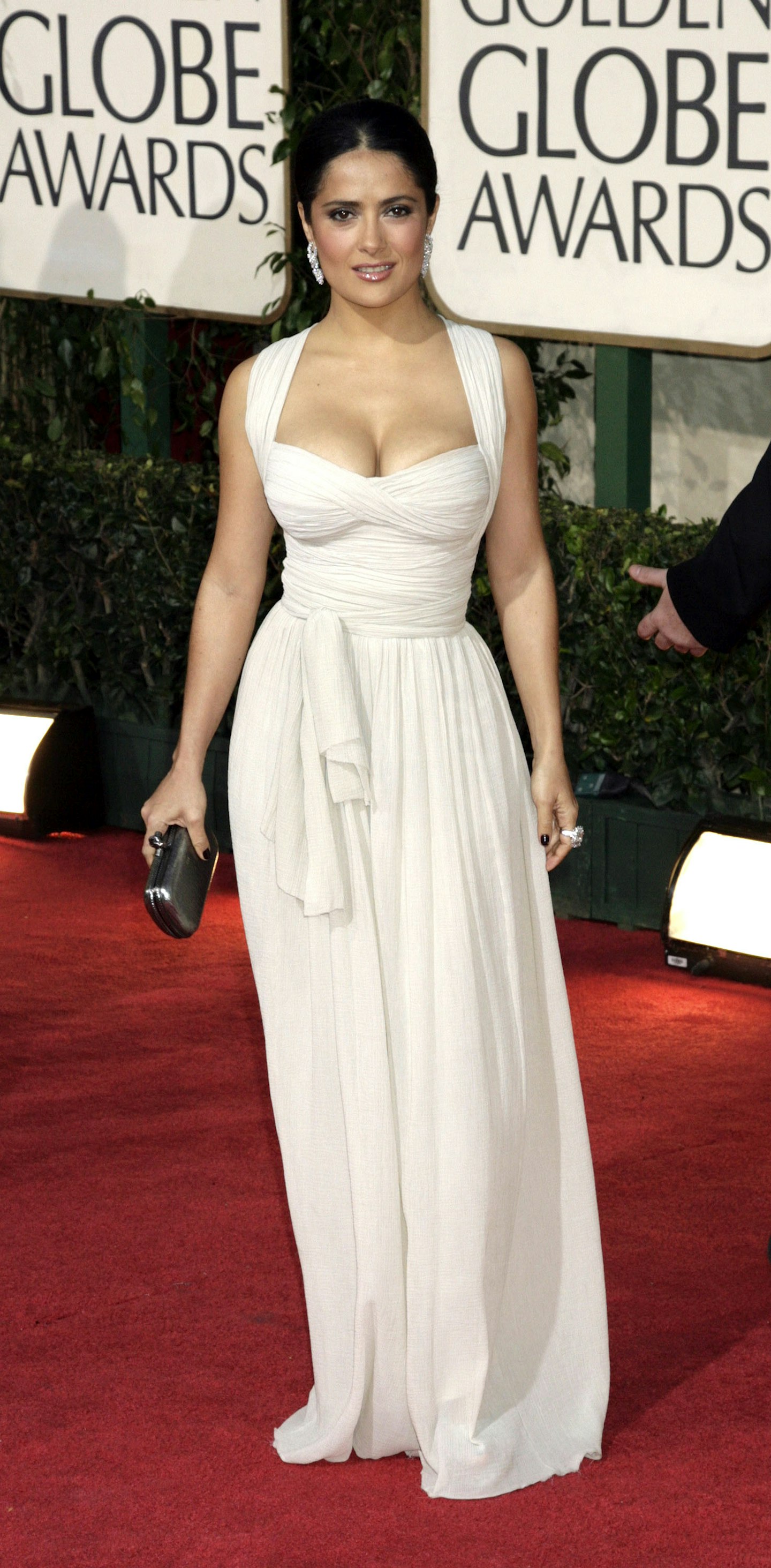 14 of 36
CREDIT: Getty
Salma Hayek in 2009
Salma Hayek's Grecian-style column dress was a wow moment in 2009.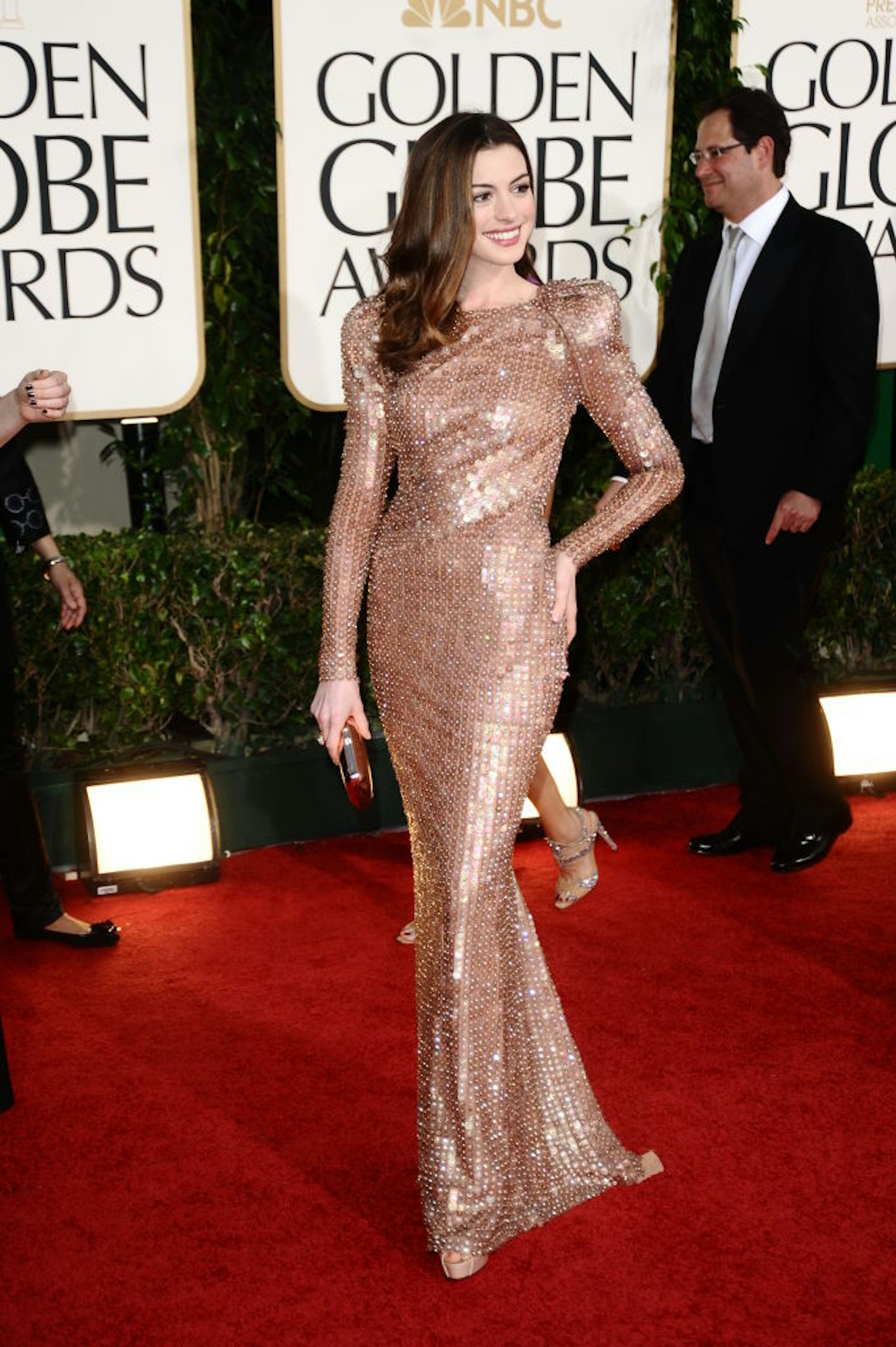 15 of 36
Before her own award-winning season in 2011, Anne Hathaway won the red carpet in this blush-coloured Armani Privé gown.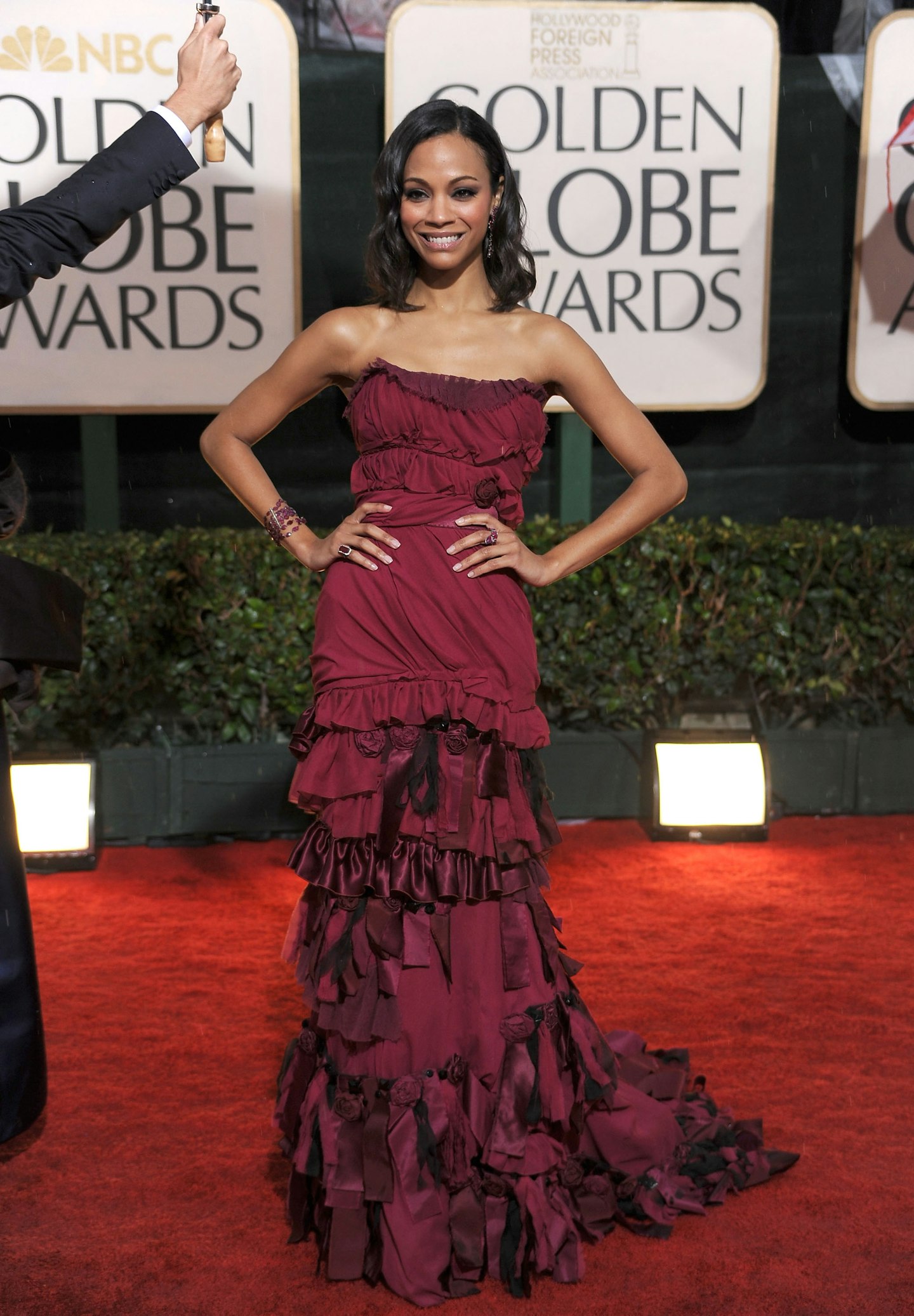 16 of 36
CREDIT: Getty
Zoe Saldana in 2010
Zoe Saldana's tiered, bowed and ruffled gown was a red carpet winner in 2010.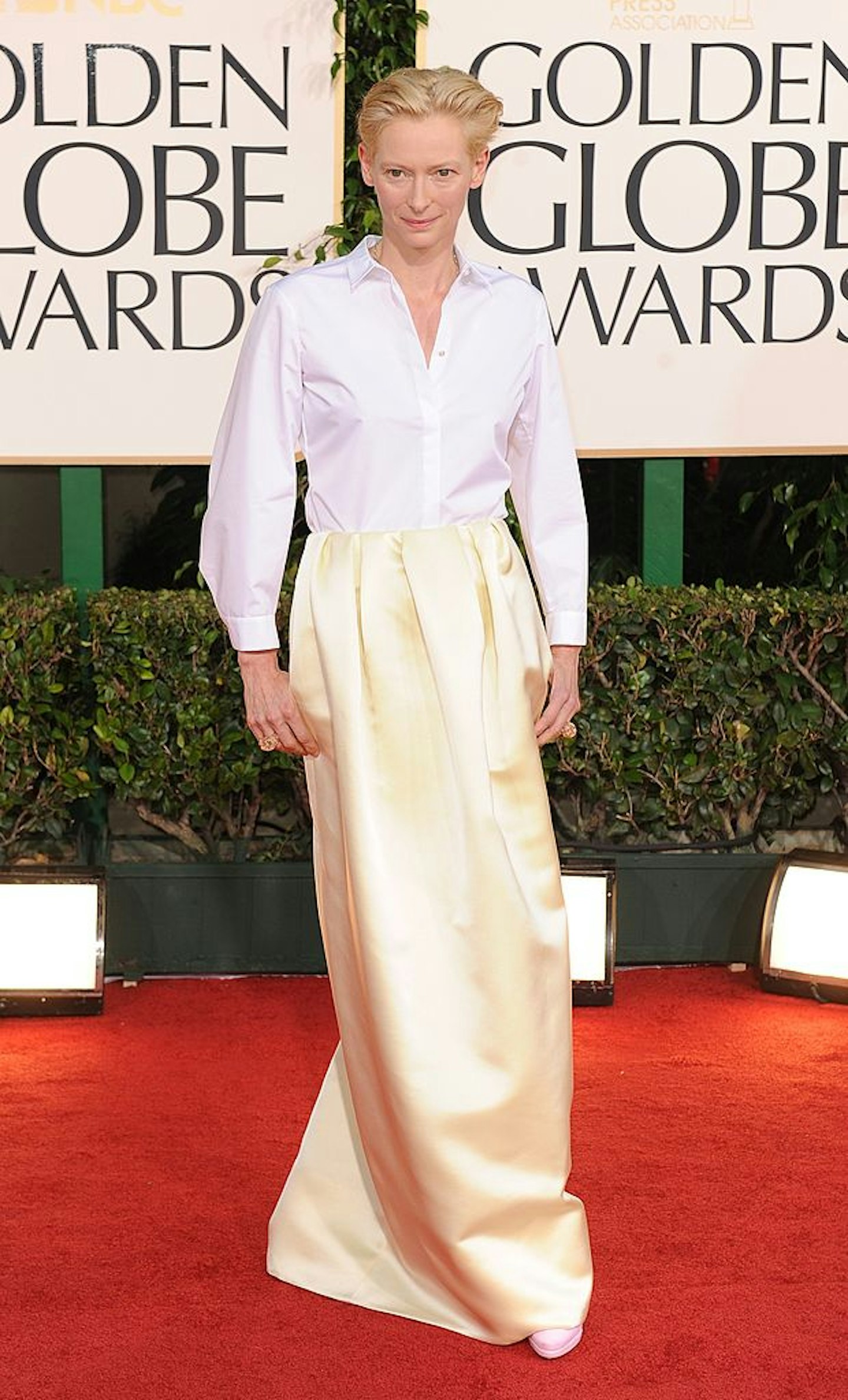 17 of 36
Never one to play it safe on the red carpet, Tilda Swinton chose one of Raf Simons' signature designs for Jil Sander in 2011.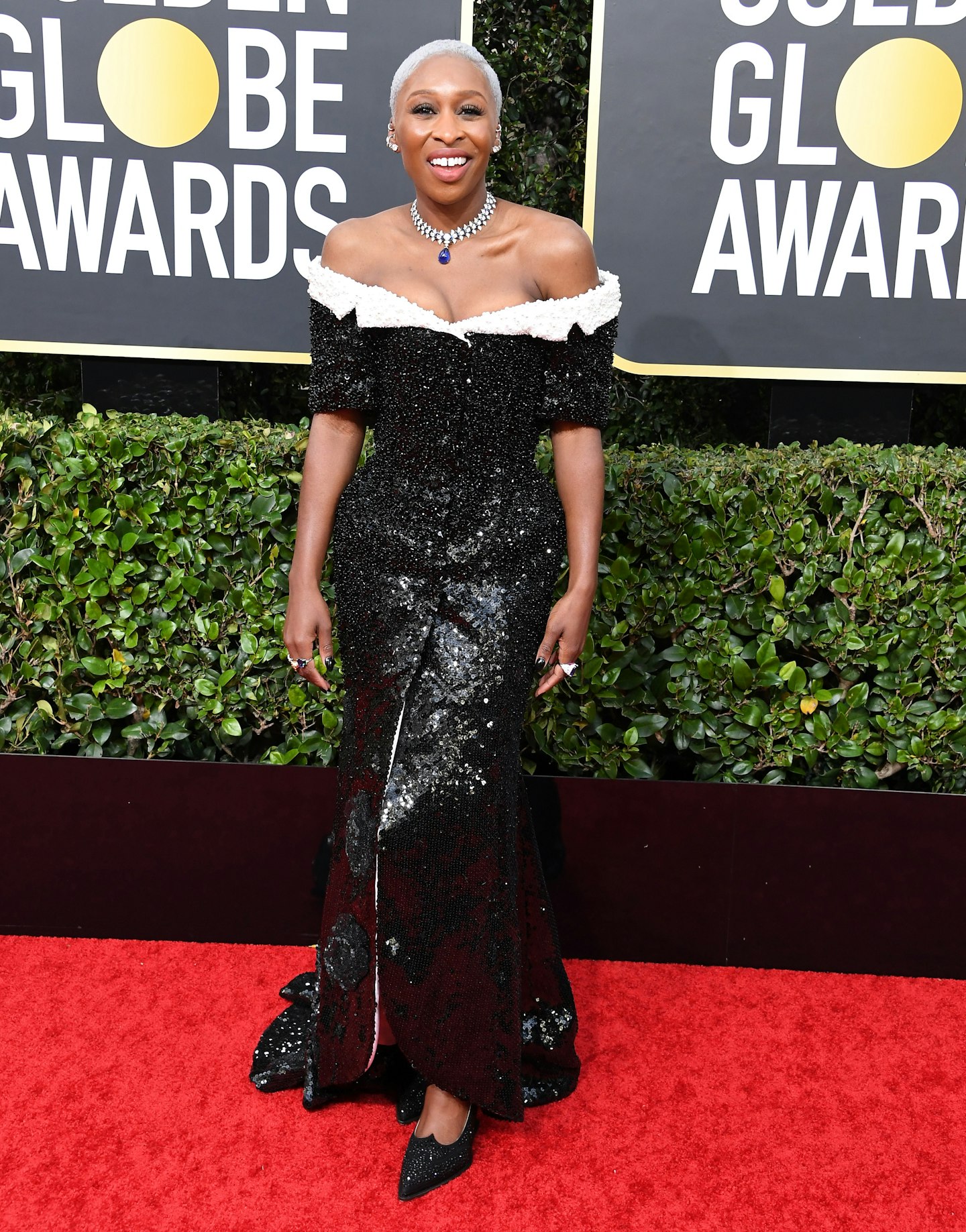 18 of 36
CREDIT: Getty
Cynthia Erivo in 2020
Cynthia Erivo's sequinned and sculptural gown (by Thom Browne) was our favourite look period at the 2020 Golden Globes.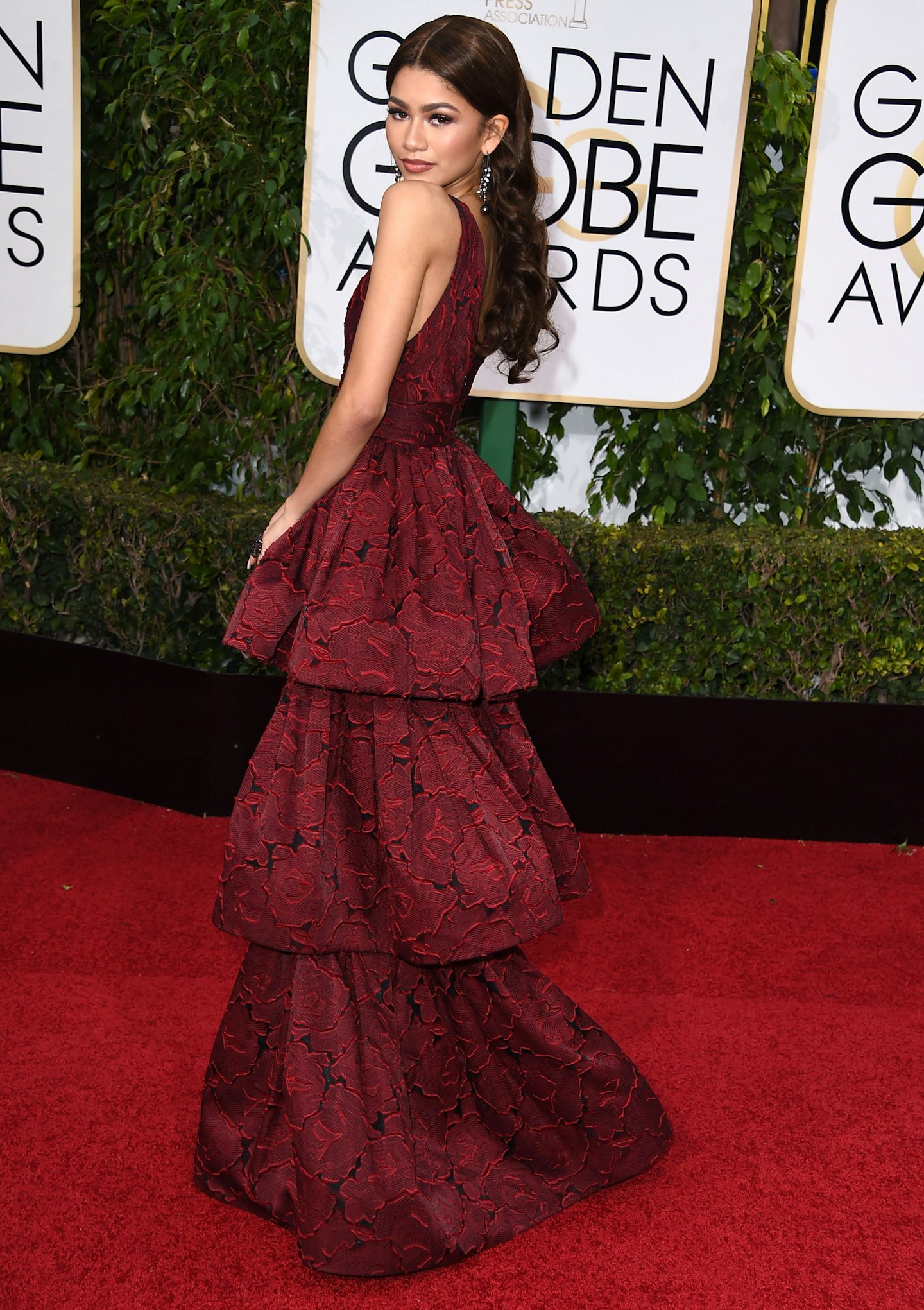 19 of 36
CREDIT: Getty
Zendaya in 2016
Matching the red carpet with a wine-coloured gown, Zendaya made a case for tiers in 2016.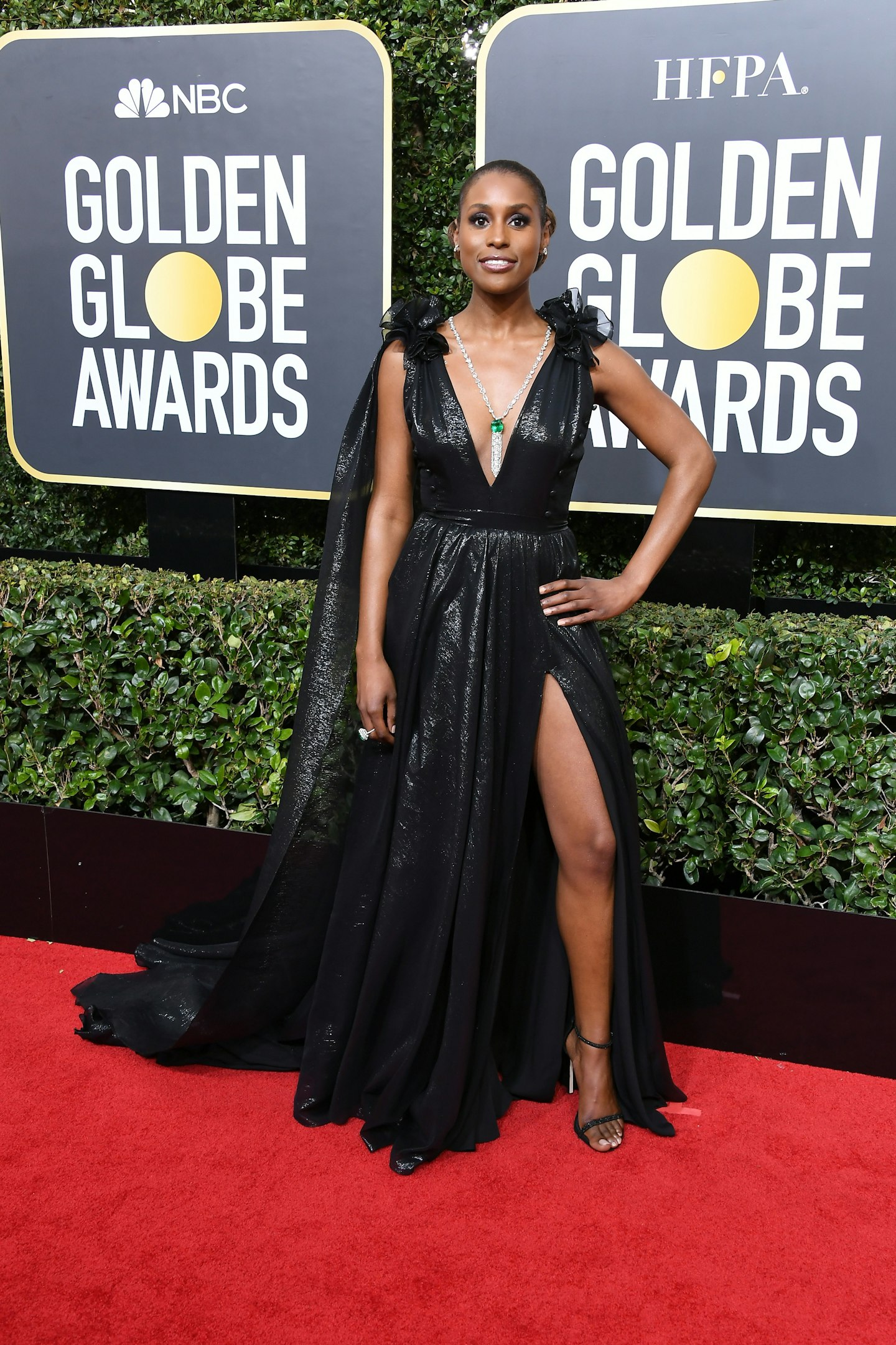 20 of 36
CREDIT: Getty
Issa Rae in 2018
In hour of #TimesUp, Issa Rae went for a custom-made gown, in shimmering black, by Prabal Gurung in 2018.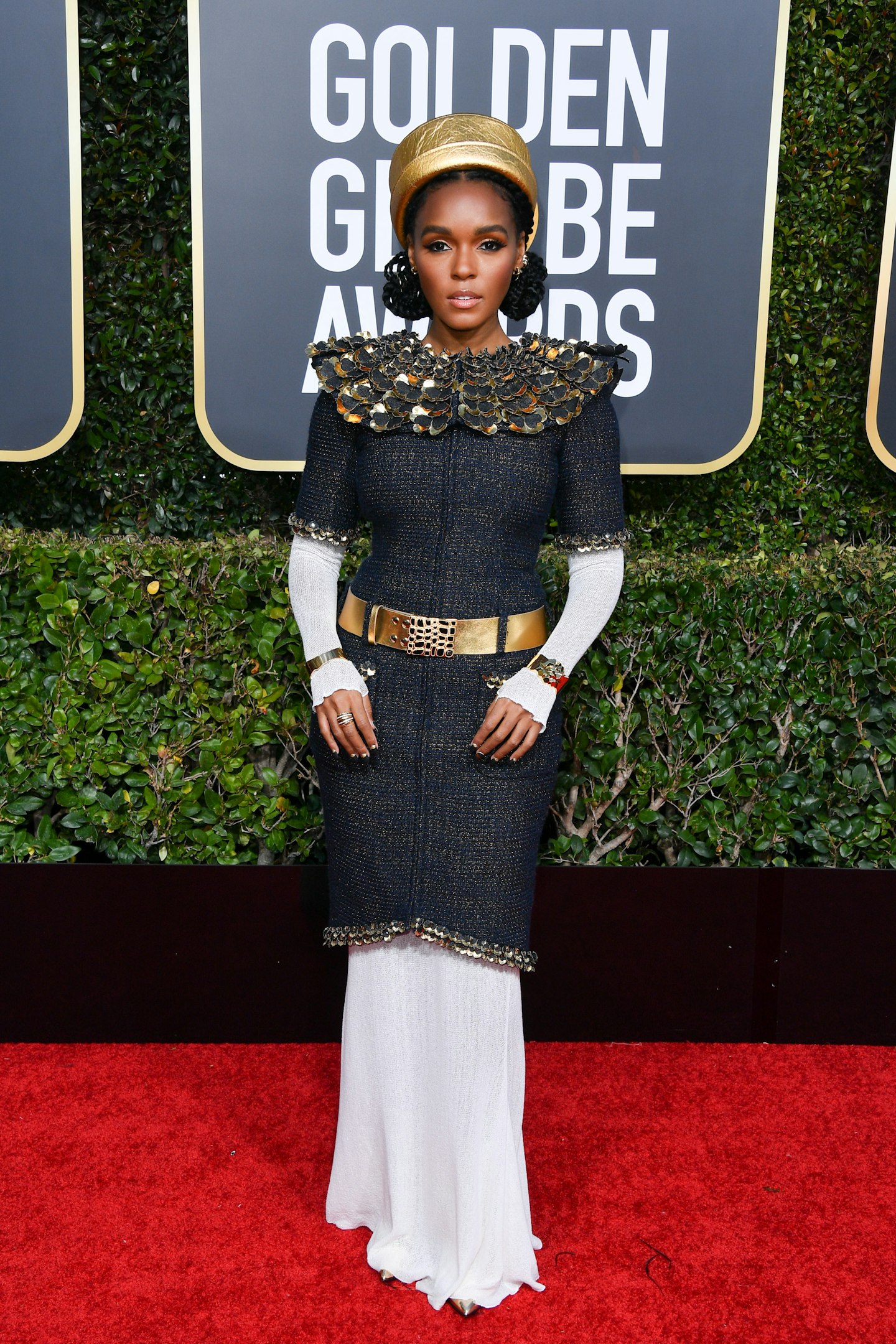 21 of 36
CREDIT: Getty
Janelle Monae in 2019
Janelle Monae looked spectacular in 2019, totally stealing the show in the most magnificent gold hat by Chanel.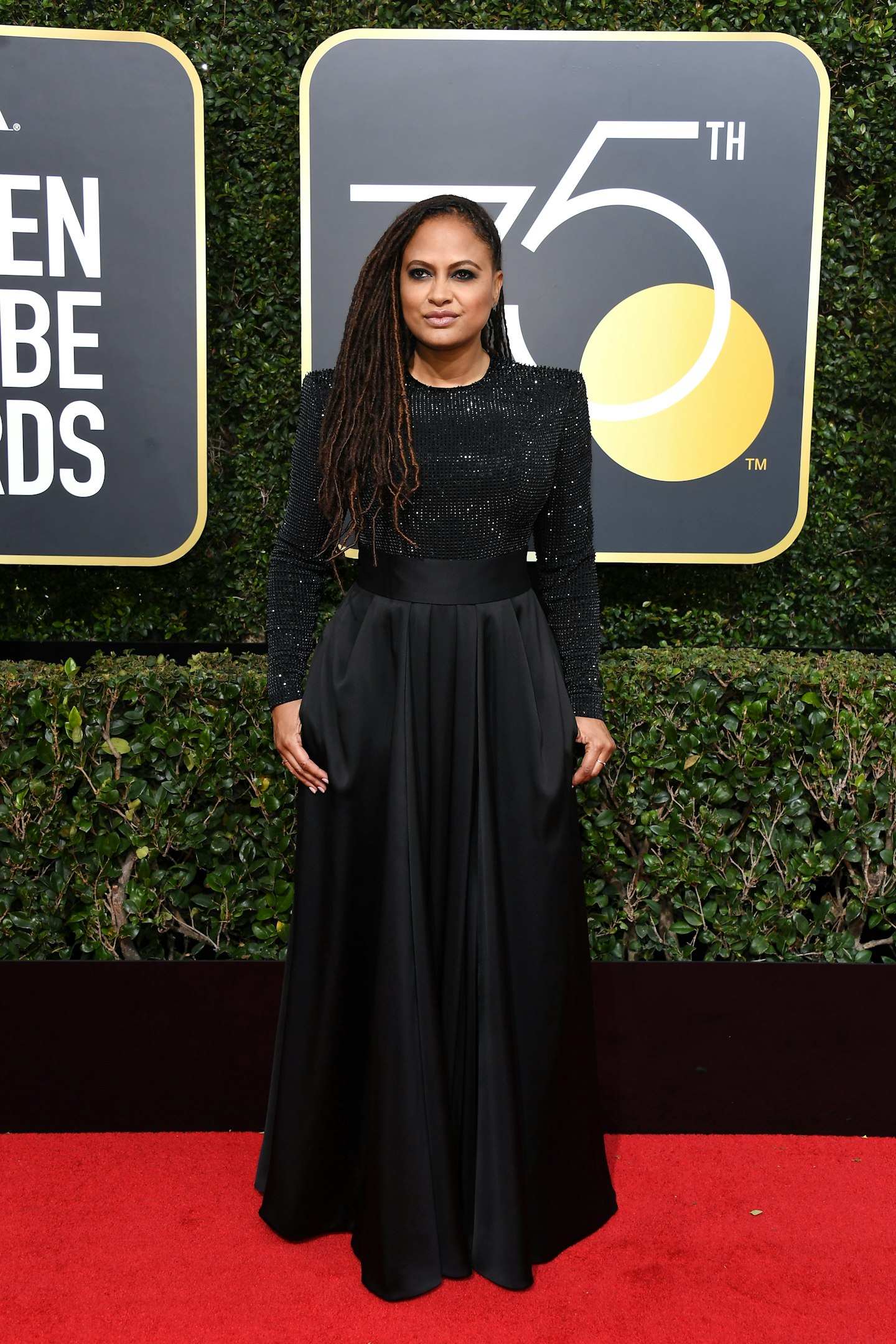 22 of 36
CREDIT: Getty
Ava DuVernay in 2018
Director Ava DuVernay debut a serious pair of power shoulders at 2018's Golden Globes.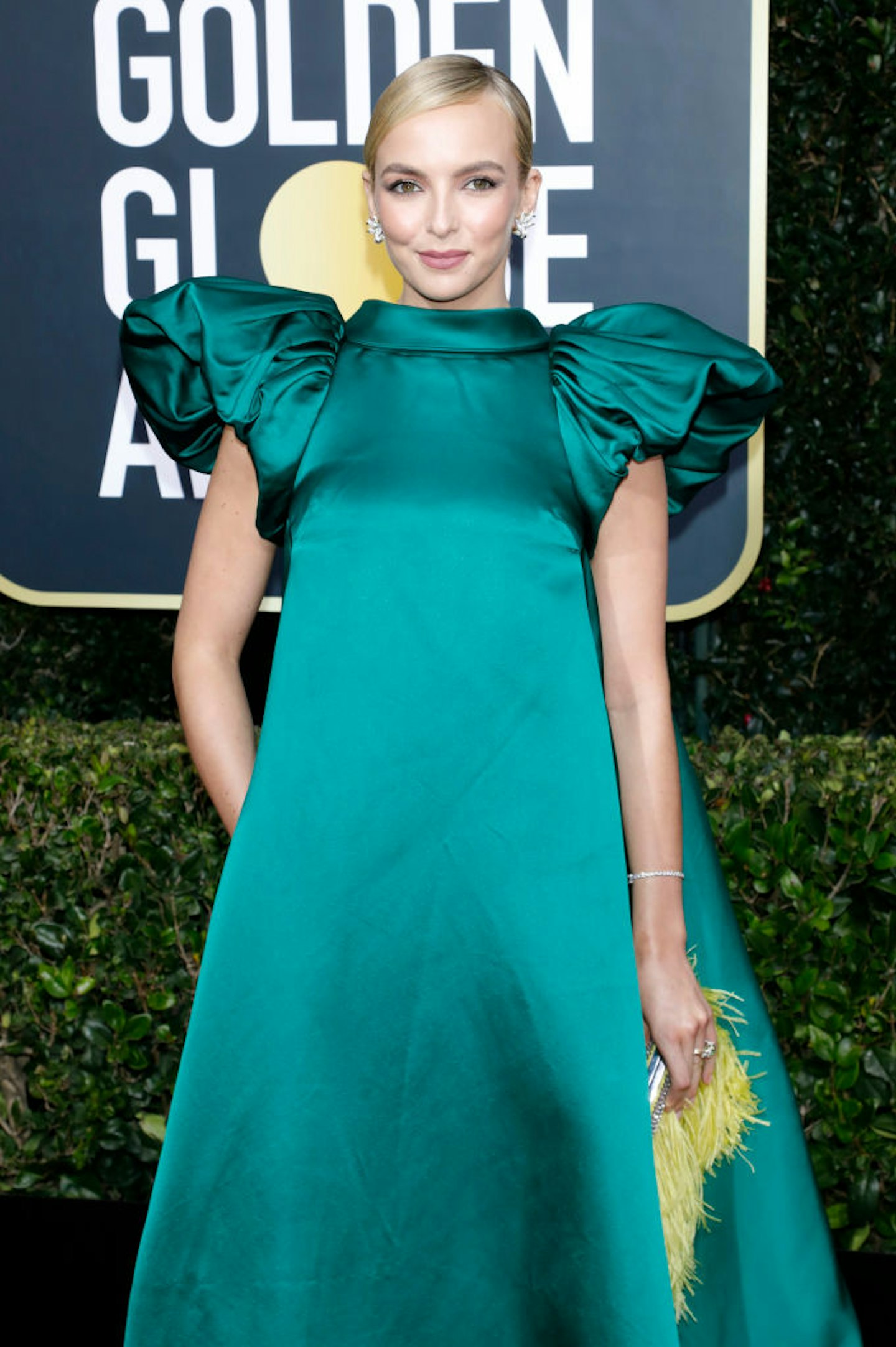 23 of 36
Jennifer Lopez in 2013
Jodie Comer in 2020 wearing custom Mary Katrantzou.
24 of 36
CREDIT: Getty
Zoe Kravitz in 2020
Saint Laurent's black-and-white polka dots were heaven on Zoe Kravitz
in 2020.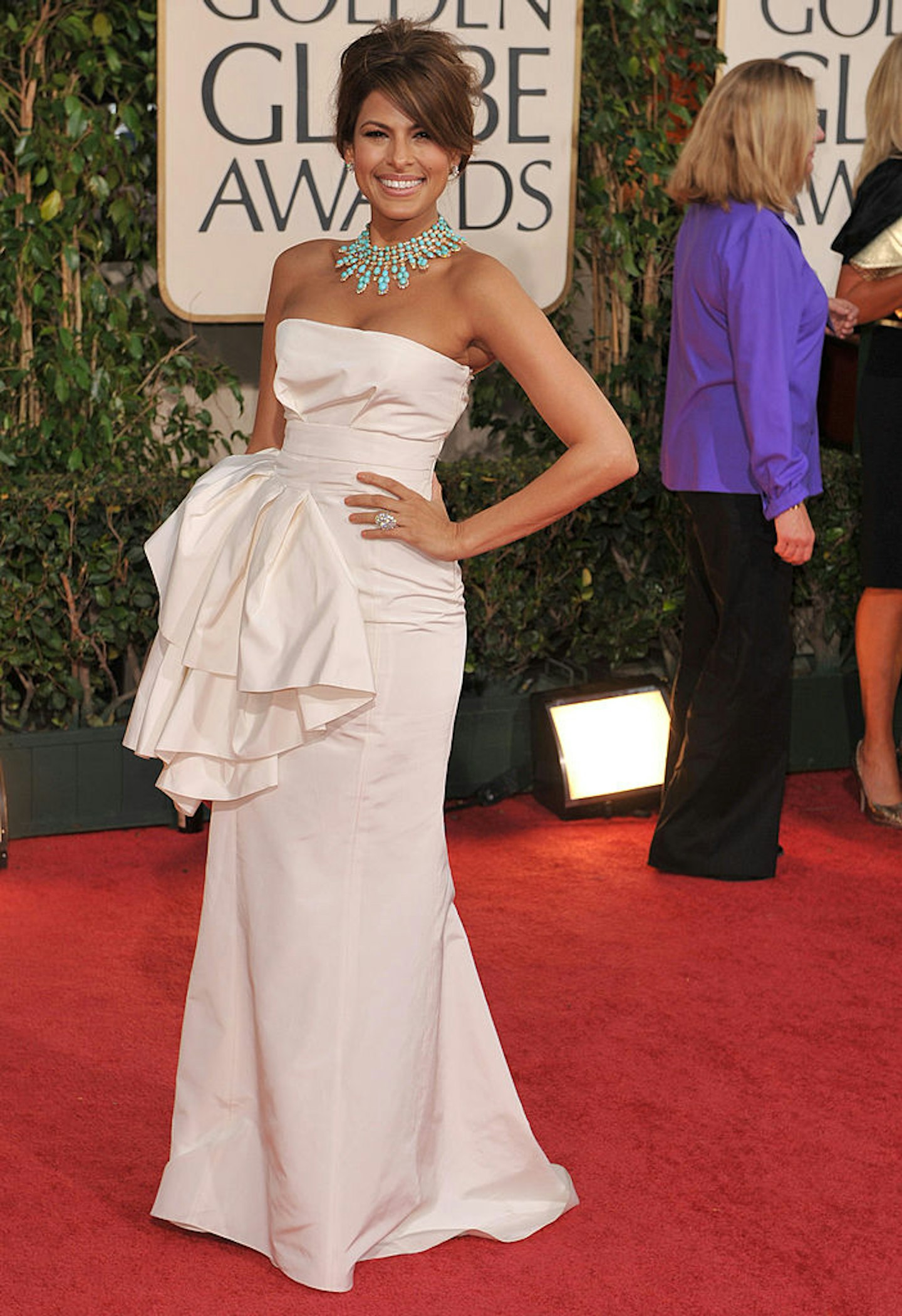 25 of 36
Eva Mendes opted for a strapless white Dior gown for the 2009 Globes, worn with a stunning Van Cleef & Arpels necklace.
26 of 36
CREDIT: Getty
Taraji P. Henson in 2019
Taraji P. Henson's velvet gown was one of our favourite looks at 2019's Globes.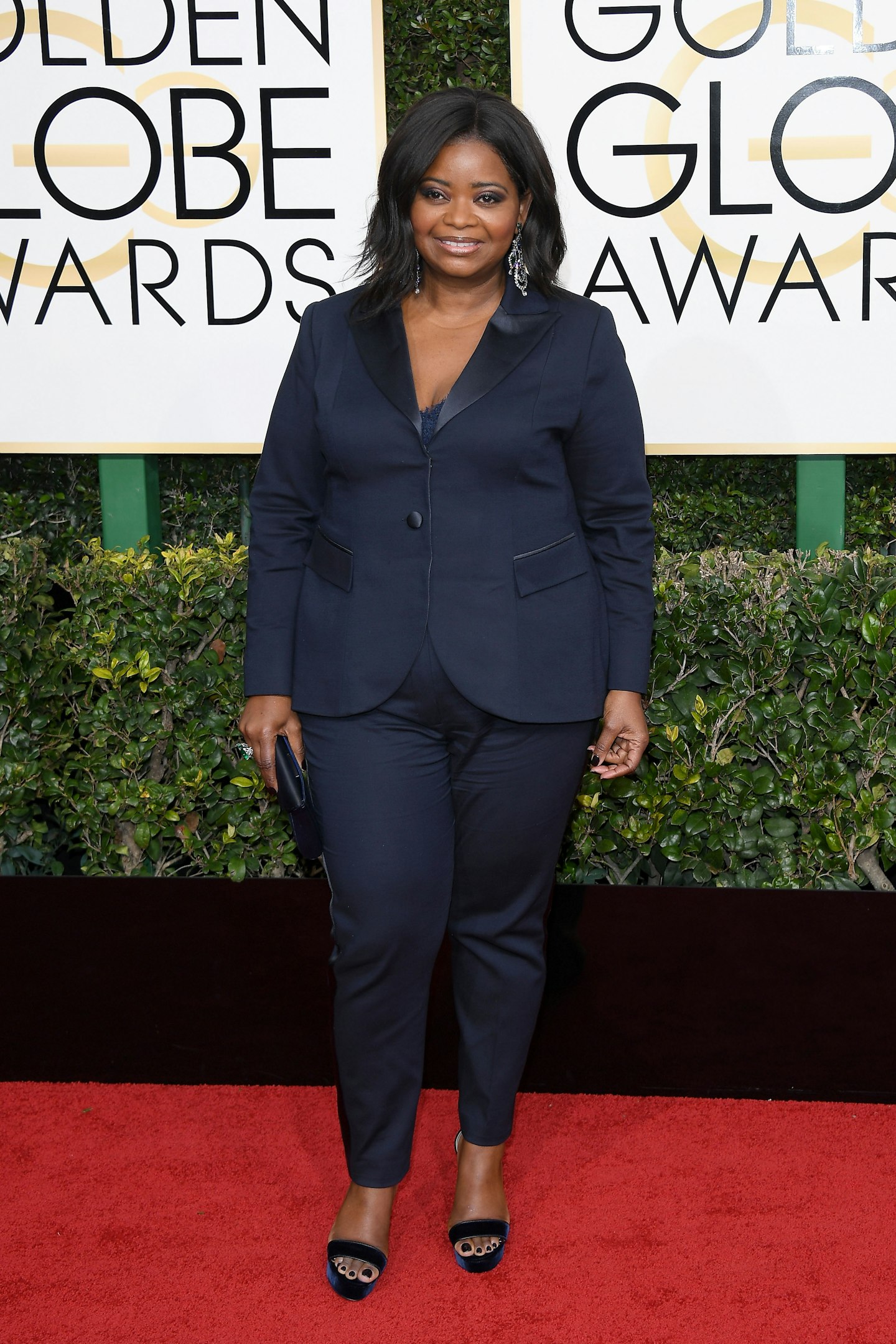 27 of 36
CREDIT: Getty
Octavia Spencer in 2017
Octavia Spencer's tuxedo proved that you don't have to wear a frothy dress to deliver a fashion moment.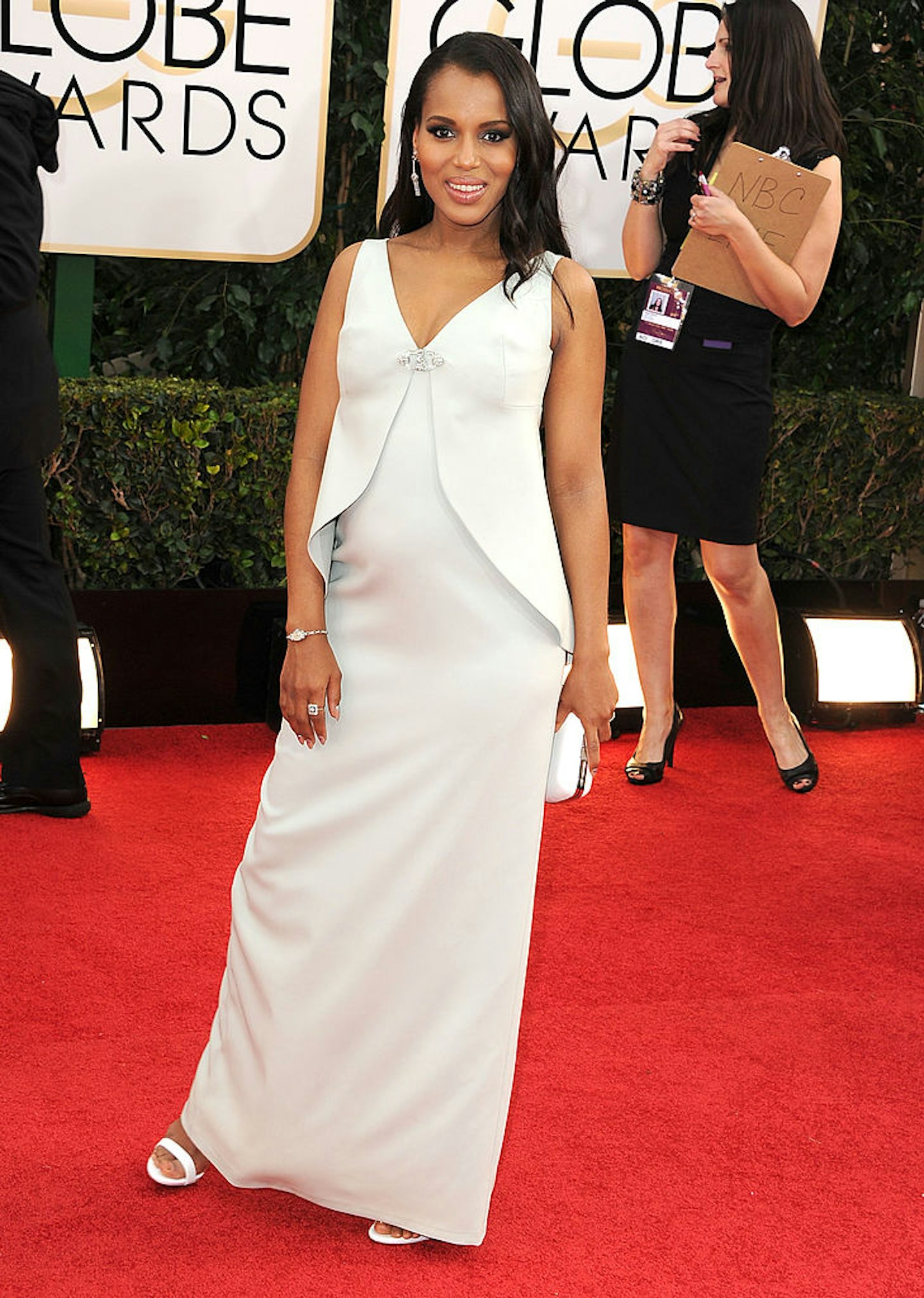 28 of 36
Kerry Washington wore a custom-made Balenciaga dress to debut her baby bump at the 2014 Globes.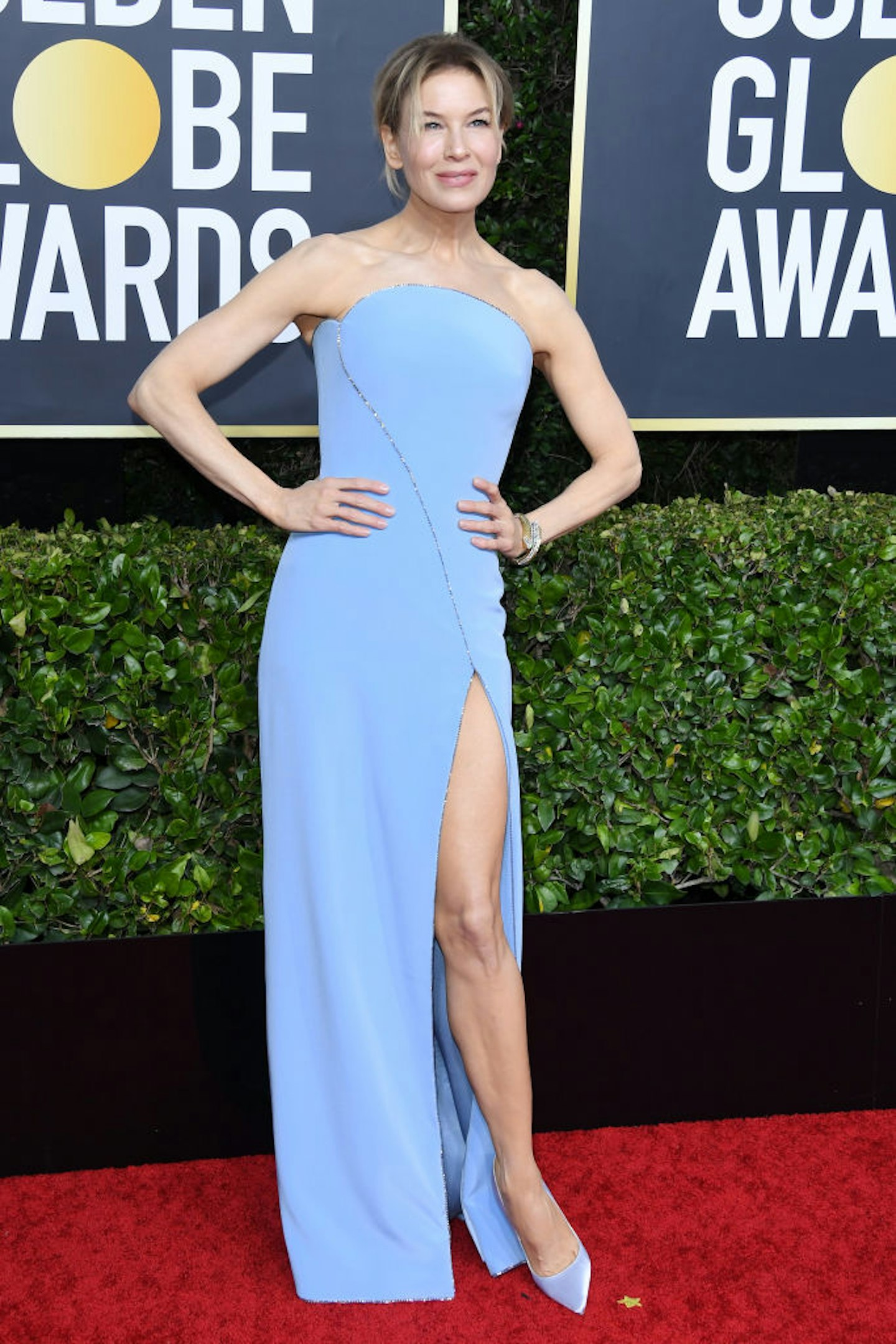 29 of 36
Renée Zellweger attends the 77th Annual Golden Globe Awards
in 2020.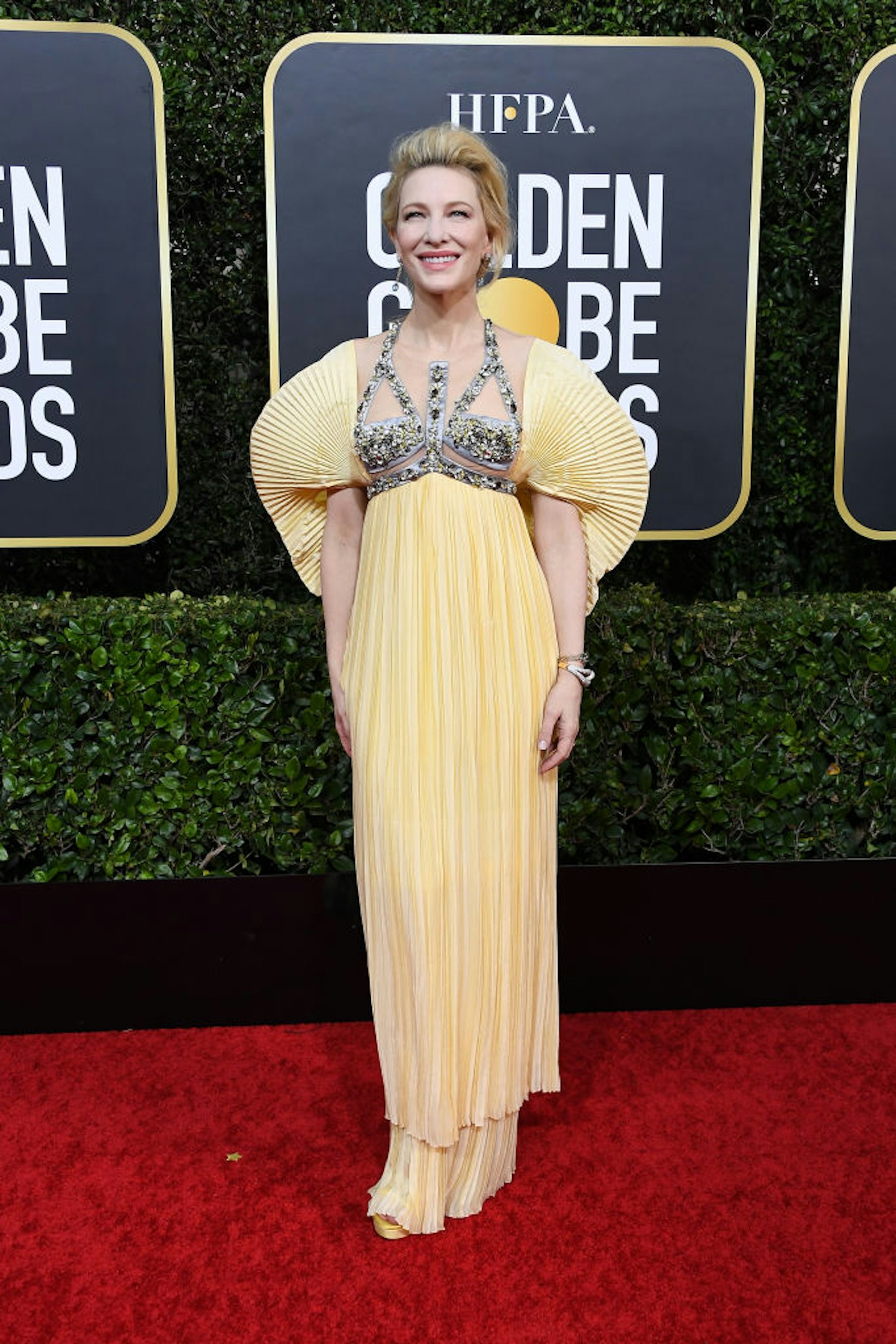 30 of 36
Cate Blanchett wears Mary Katrantzou
in 2013.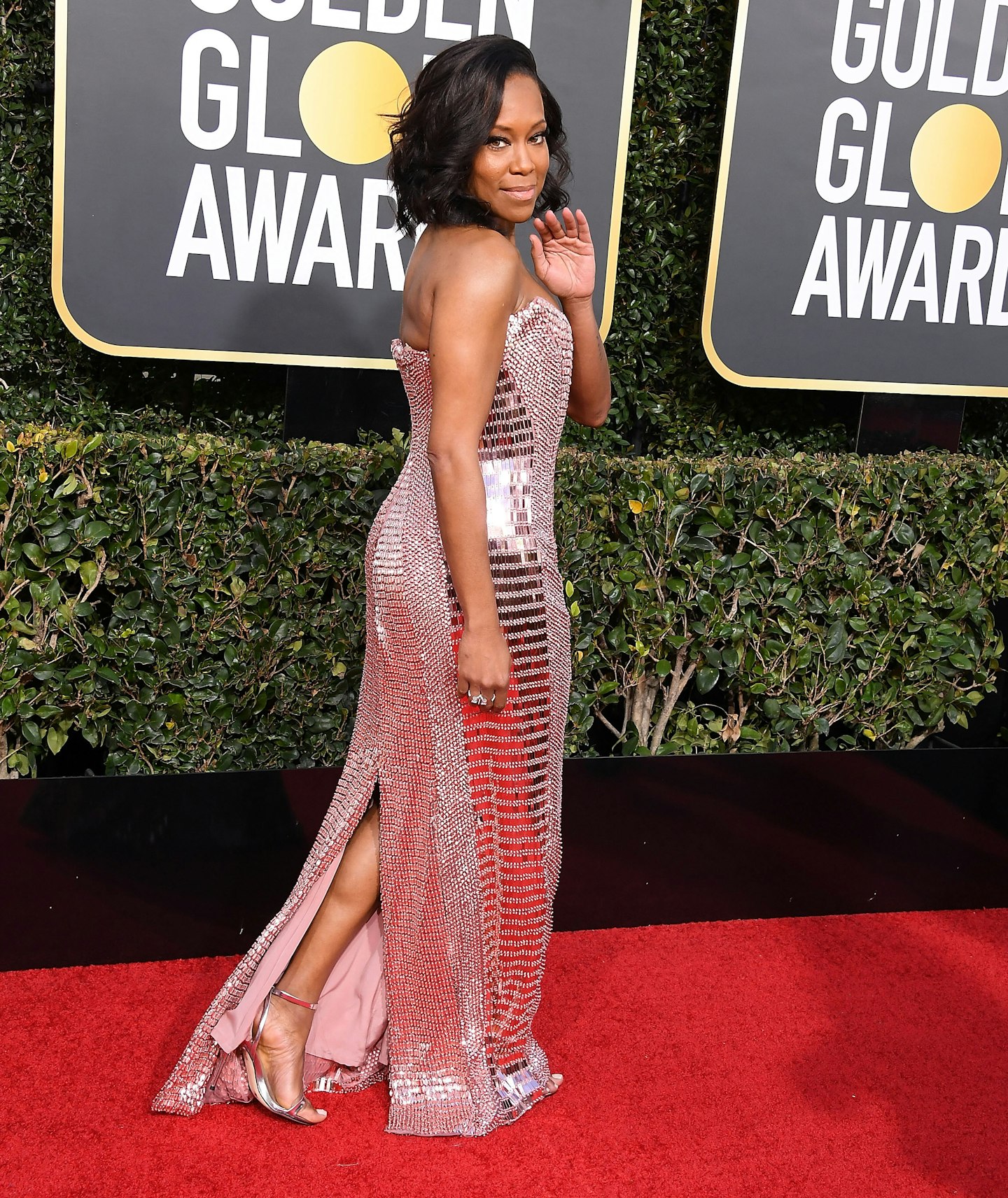 31 of 36
CREDIT: Getty
Regina King in 2019
For one of the most mega-watt moments at the Golden Globes, see Regina King looking like a walking disco ball in 2019.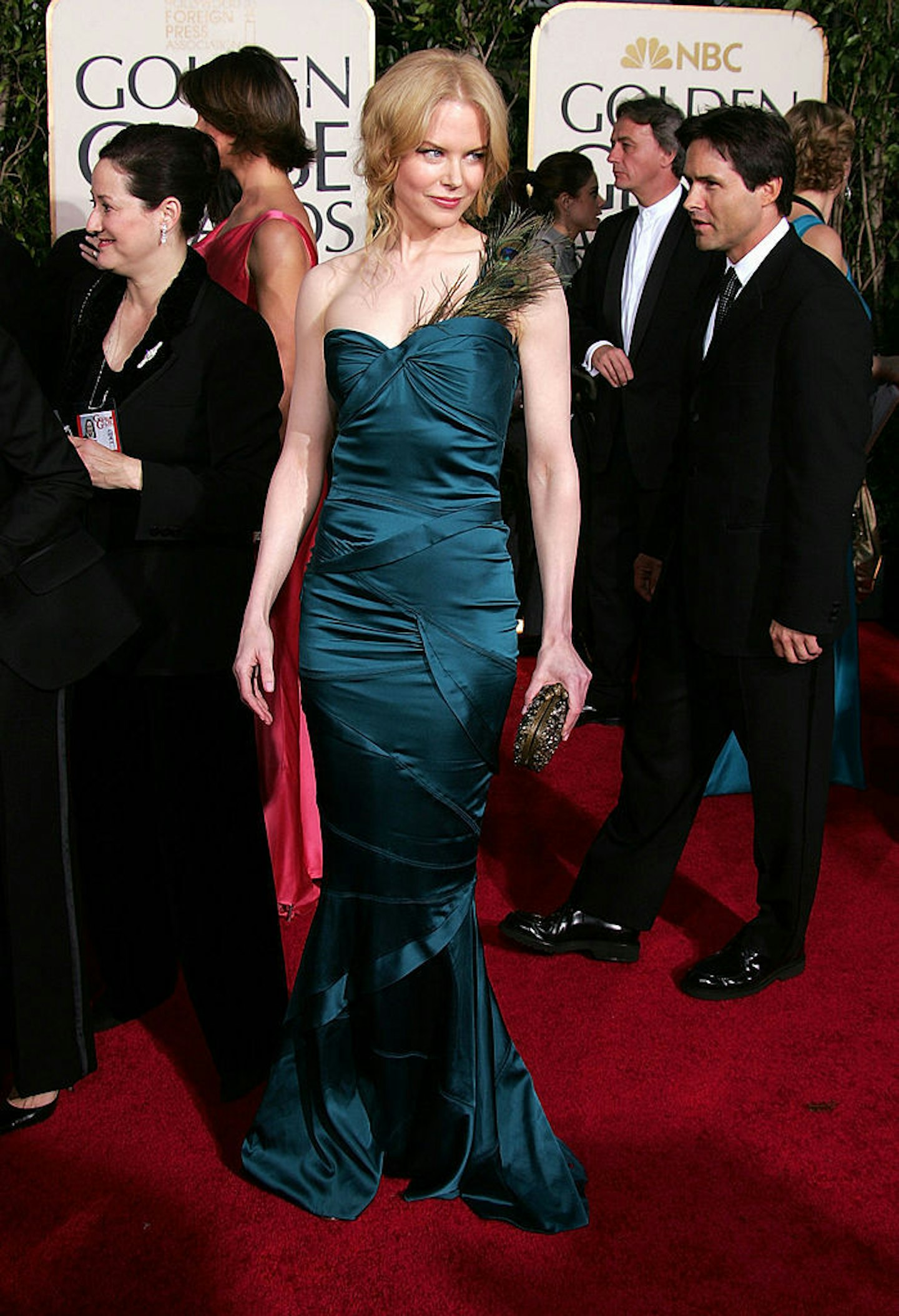 32 of 36
Nicole Kidman is our MVP when it comes to red carpets, never failing to impress. We particularly loved this bird of paradise-esque Alexander McQueen gown from 2005.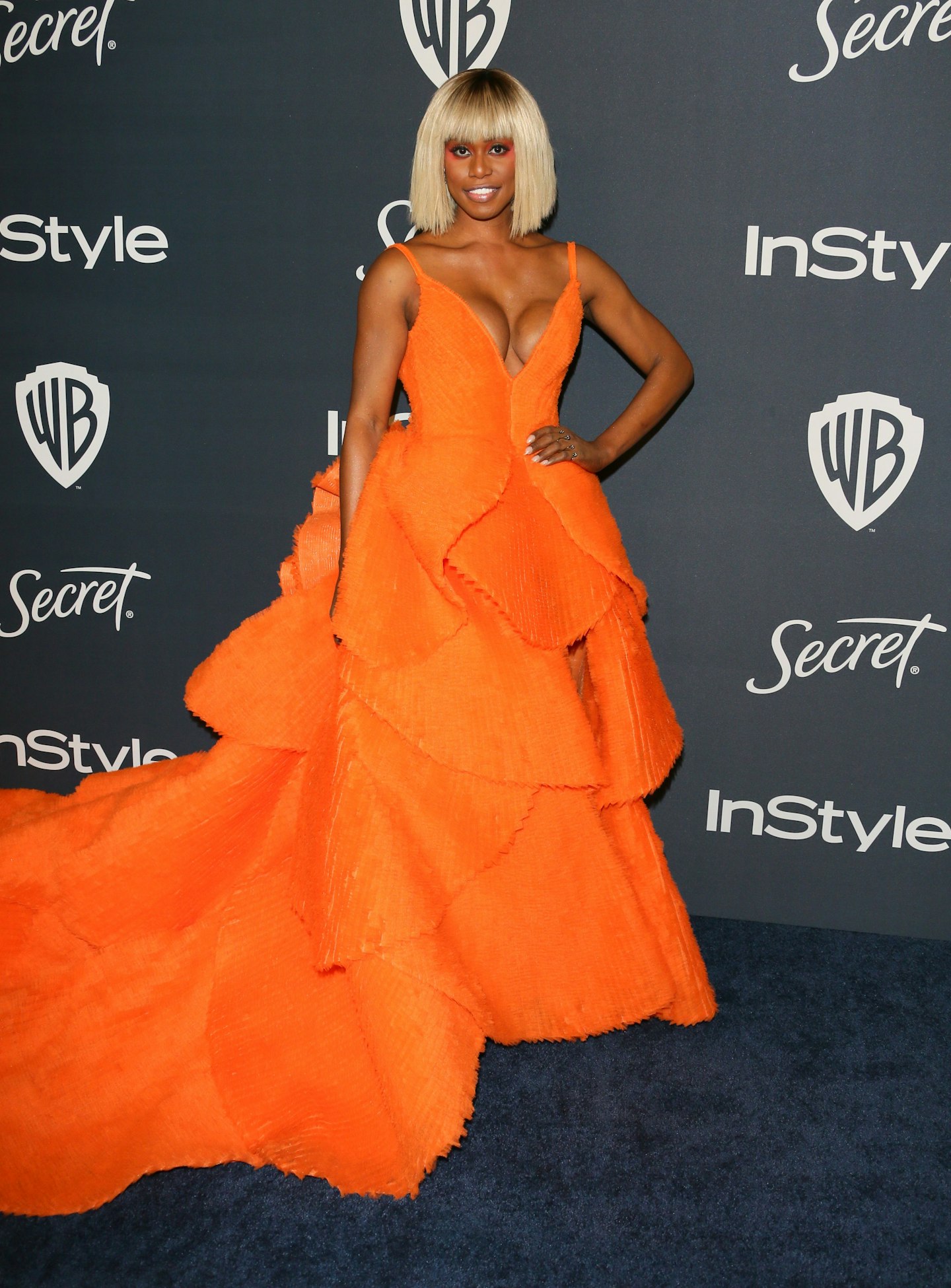 33 of 36
CREDIT: Getty
Laverne Cox in 2019
Laverne Cox was a dream in tangerine at the 2020 Golden Globes party.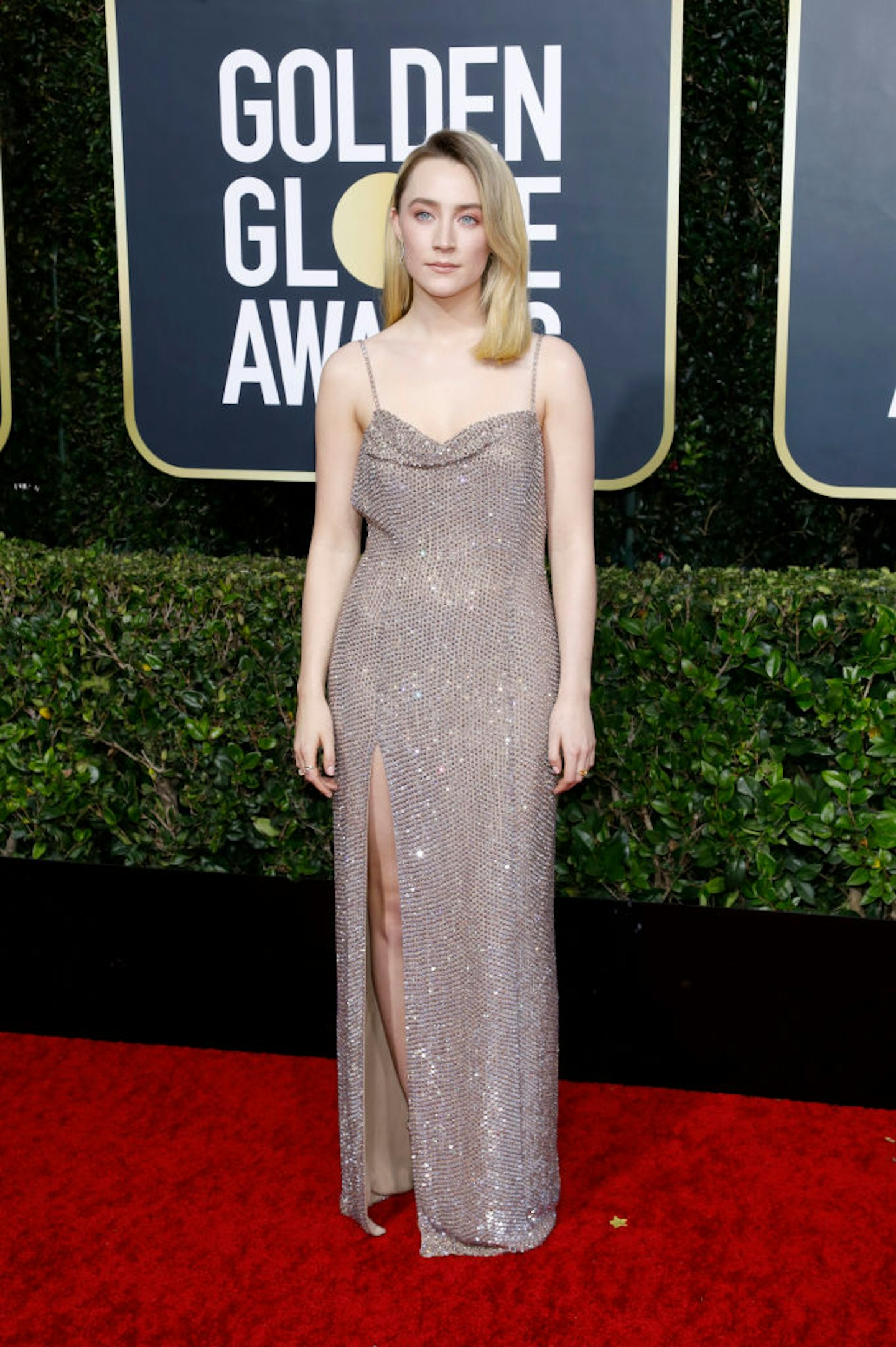 34 of 36
Saoirse Ronan
at the 77th Annual Golden Globe Awards in 2020.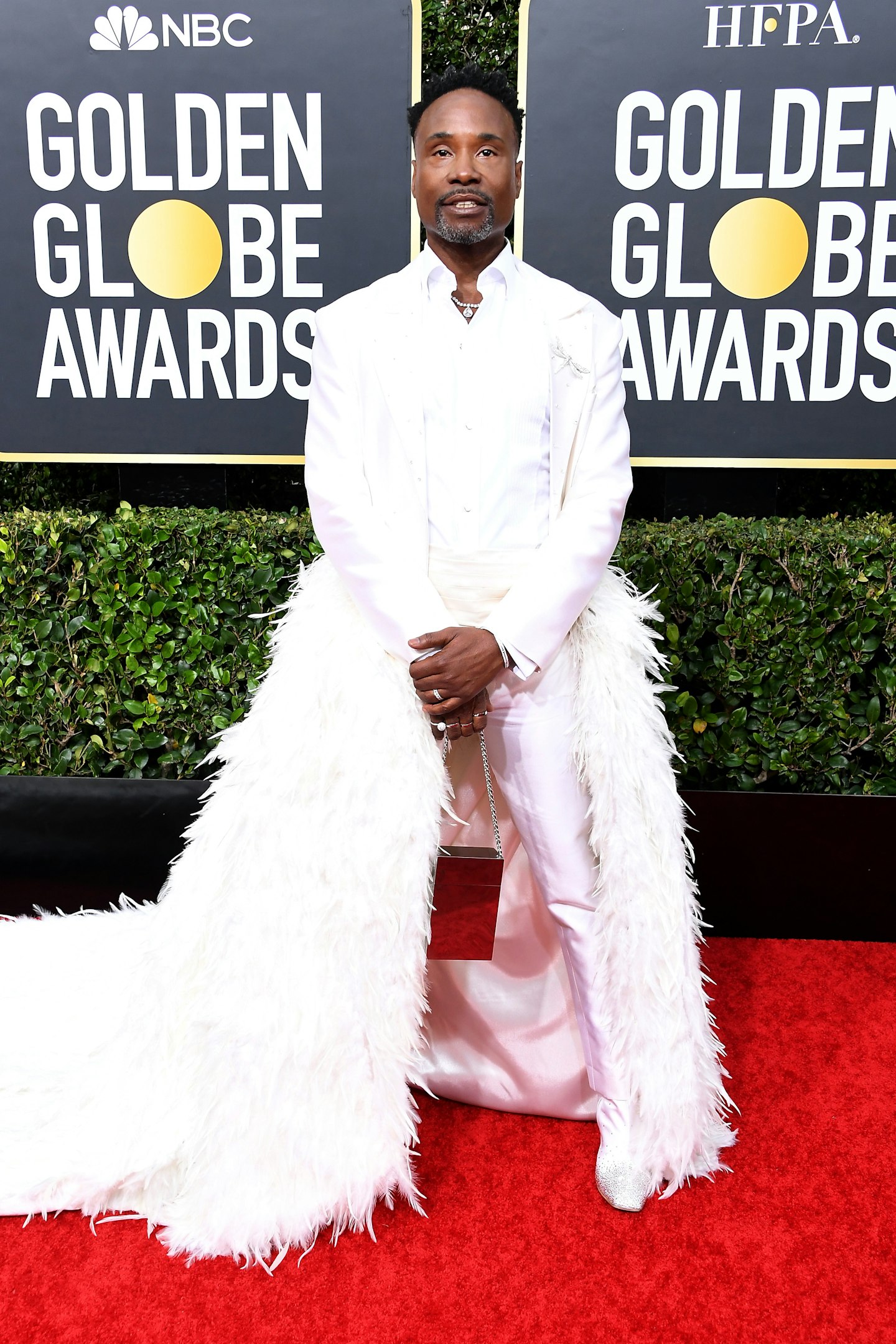 35 of 36
CREDIT: Getty
Billy Porter in 2020
Why wear a plain old tuxedo when you could wear a snow white suit with a detachable feathered skirt?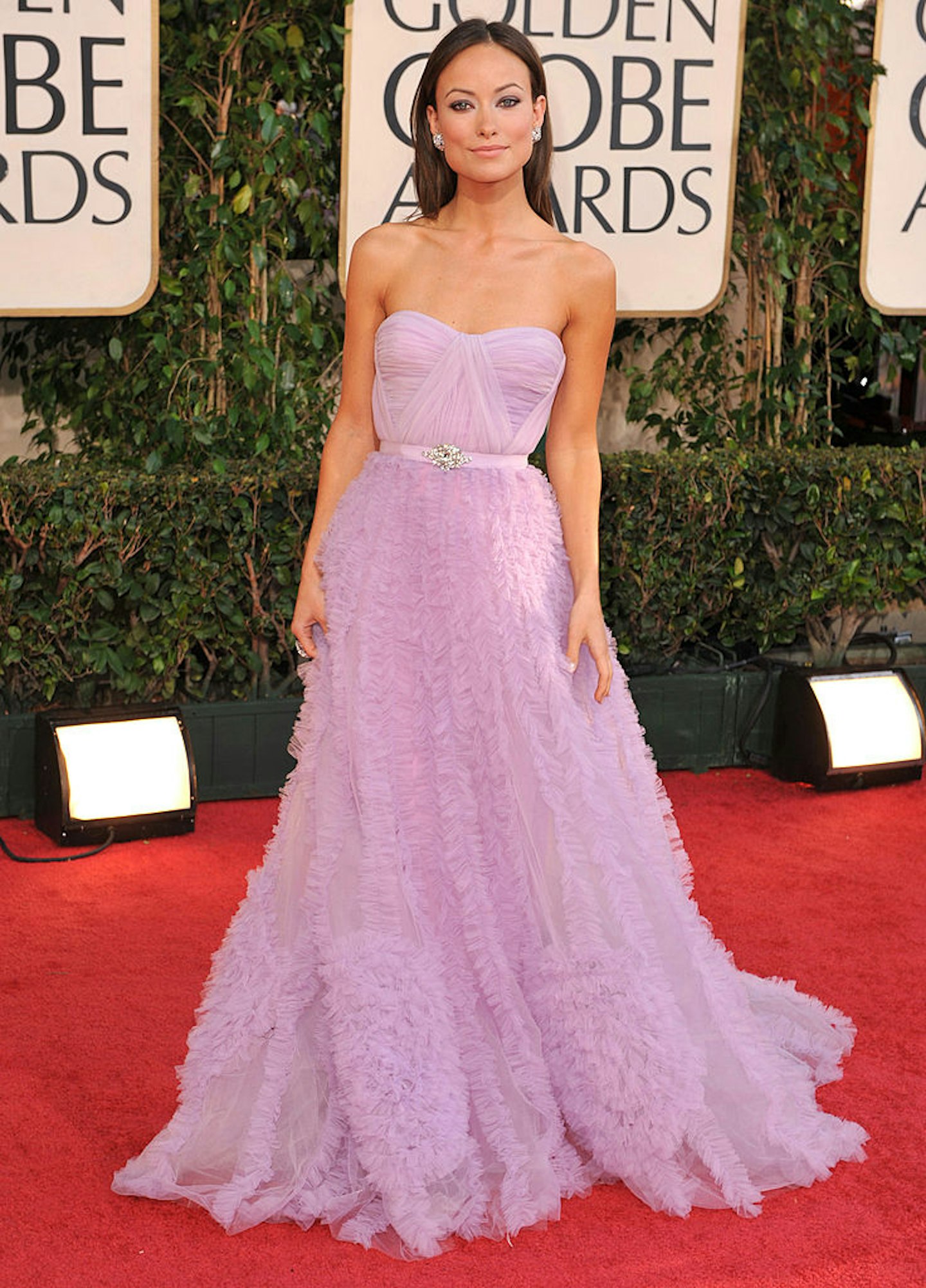 36 of 36
A princessy lilac Dior dress was the perfect choice for Olivia Wilde in 2009.
READ MORE: The Golden Globes Hasn't Nominated A Single Female Director In Its Main Categories