The Pursuit Of Love is finally on our screens, and has become an instant hit. It feels like everyone is talking about the soundtracks, the locations, and the performances. But naturally a certain corner of the internet is looking back at how a showbiz story from last year relates to proceedings. Many are surprised to see Dominic West play Lily James' father - 'awkward!', one person tweeted - considering that the pair were romantically attached. A separate report this weekend added that Dominic feared that Lily may tell all on their alleged romance at some point in the future. But with all of the social media and tabloid stories swirling, it's easy to forget the facts. So here's what you need to know.
Last October, Lily James - star of Mamma Mia 2 and the Netflix adaptation of Rebecca- was linked with The Wire actor Dominic West, after photos published showed the pair sharing a scooter and enjoying an al fresco lunch in Rome, Italy.
The story soon got wilder: the day after the pictures were published, Dominic and his wife Catherine FitzGerald put on a united front, with Dominic telling reporters: 'I just want to say our marriage is strong and we are still very much still together.' The pair - who have been married since 2010 - kissed, and also handed the media a note with the same bizarre message. However, despite this, Dominic was still not wearing his wedding ring.
A month later, reports claimed that Catherine and Dominic's marriage was pretty much over, with friends telling The Sun she is 'ready to pull the plug'. 'Catherine has told those closest to her that Dominic has admitted having feelings for Lily,' a family friend told the paper. 'She has since told the people closest to her their marriage is as good as over now and she doesn't think there is a way past this,' they added. But the couple appeared to show that they were actually very much a united pair: they were photographed on an afternoon jog, with Catherine then telling the media: 'We're fine, thank you very much, yes we are. Things are OK between us. We don't need any advice from anyone, thank you.'
A few days later, Dominic went for a jog over the weekend and was spotted (by publications such as The Sun) hiding in the bushes near his home in the Cotswolds. The Mail On Sunday also revealed that his PR firm, Narrative PR, were on 'hiatus' from the actor. But it's clear that Dominic and Catherine weathered the storm and are very much together. And his career has clearly not suffered: he has just signed up to play Prince Charles in The Crown.
The photos of Lily, 32. and Dominic, 50, were taken during a break from their busy filming schedule. They had worked together previously: Lily played Desdemona, and Dominic Iago, in a 2011 stage production of Othello.
In 2016, Dominic stated that he had been prone to womanising during his career.
'That got a lot of things out of my system — hopefully,' he told The Evening Standard. 'And now I just act it. There are a lot of sex scenes in The Affair. If Catherine was in something like that I would not be happy. But she's OK with it. She's cool.'
In the same interview, he stated: 'I think women should be more indulgent of affairs. I really do. It's daft to kick someone out over a fling. Isn't it? Everyone should turn a blind eye to men's behaviour between the ages of 40 and 50. Let it all blow over.'
Lily rose to fame in Downton Abbey before landing parts in Cinderella, Mamma Mia 2 and Yesterday. Dominic followed his stint in The Wire with a starring role in The Affair, in which he and actor Ruth Wilson traced the dramatic journey of an infidelity.
READ MORE: A Look At Lily James' Relationship History
Lily James Relationship Timeline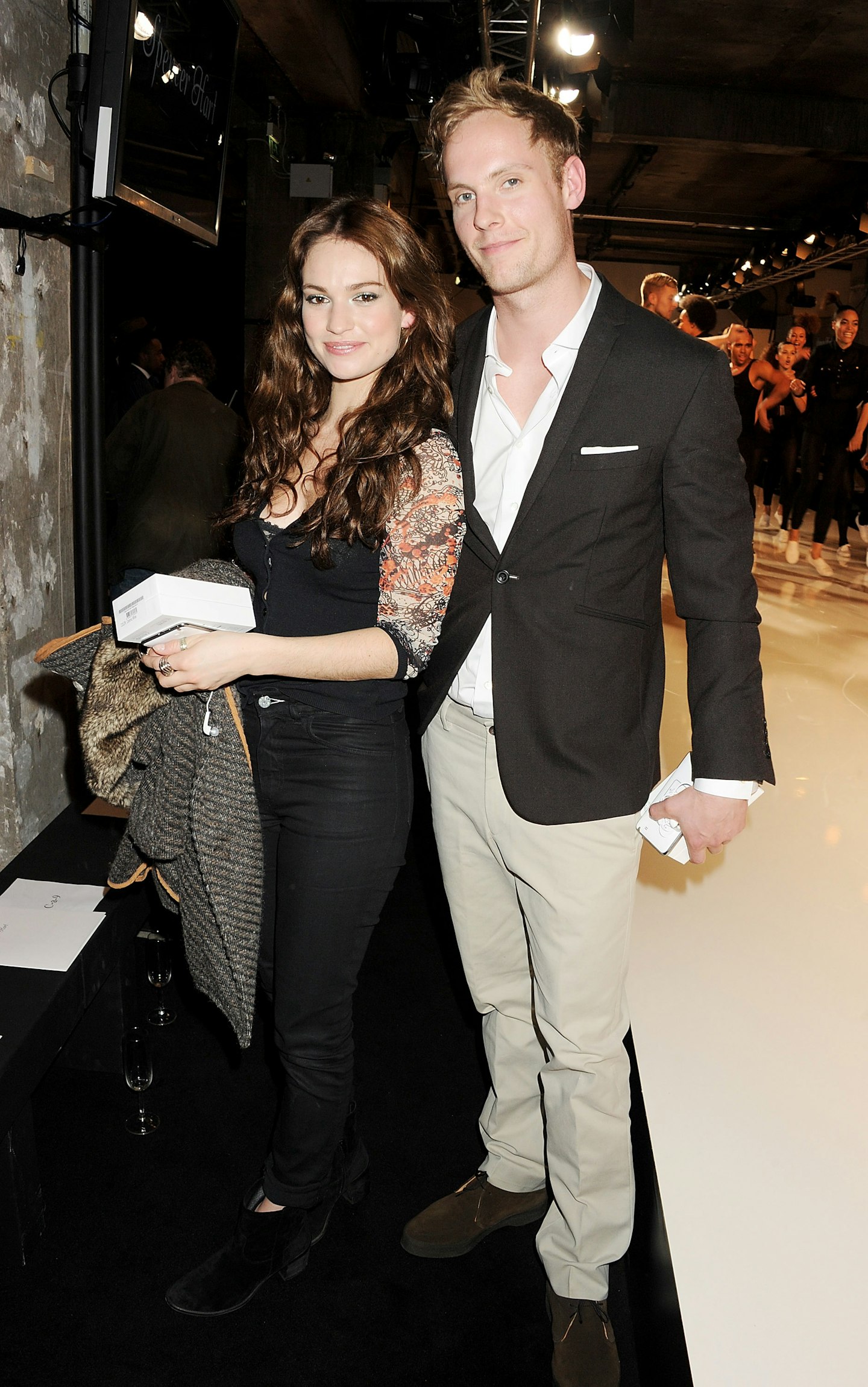 1 of 5
CREDIT: Getty
Jack Fox
Lily dated Jack Fox - yes, that's the brother of Laurence Fox - in 2011. The Fresh Meat star was her first high profile romance with an actor - and everyone she has been linked to since has also been in the profession. The couple broke up in 2011 on friendly terms, with Jack later saying in an interview that he would 'never have a bad word for her'.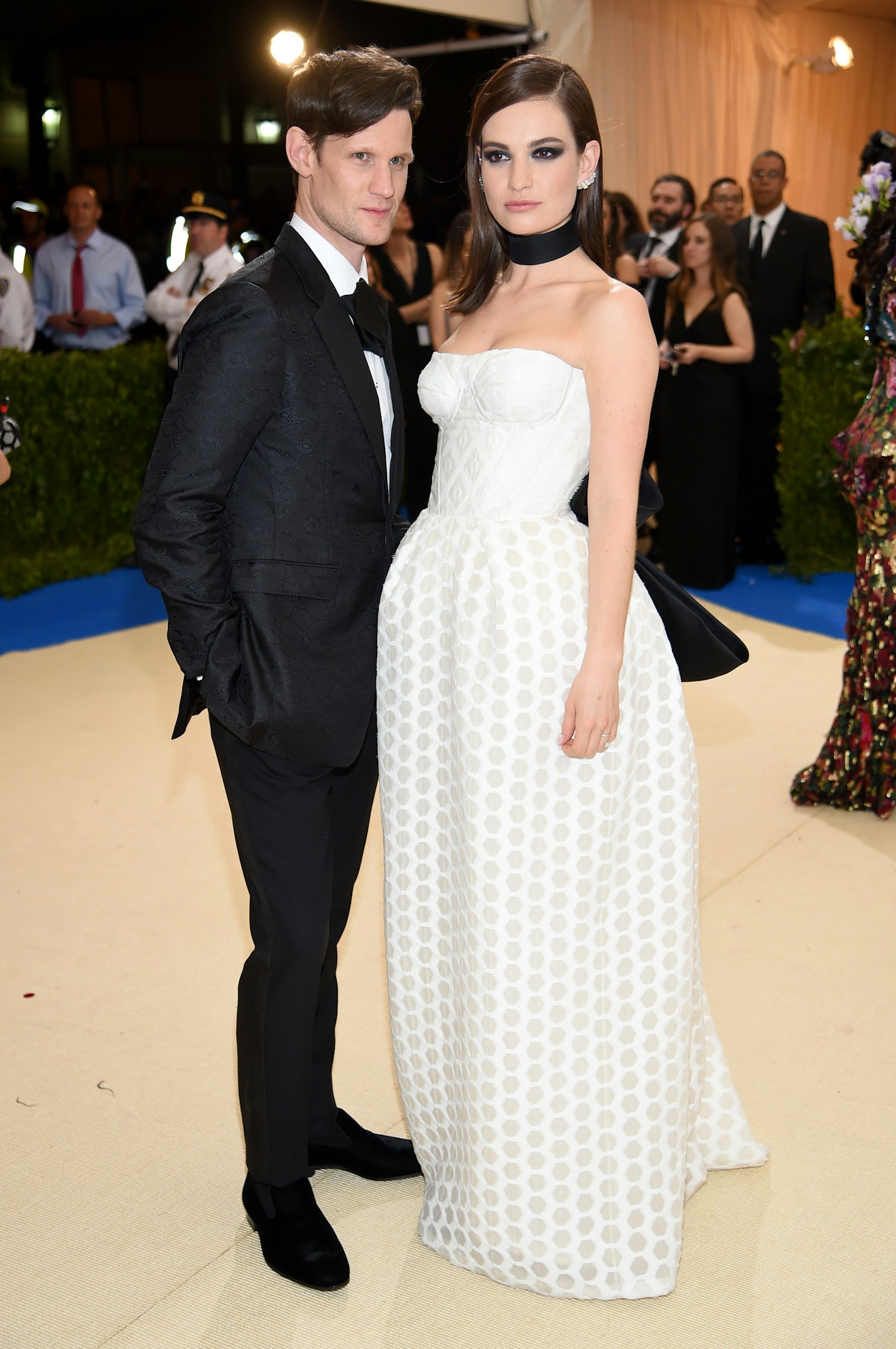 2 of 5
CREDIT: Getty
Matt Smith
Remember Pride And Prejudice And Zombies? No? That's probably a good thing. Anyway, Matt, 37, and Lily met on the set of the film and were together for five years. They rarely spoke about their relationship, but they did make quite a few red carpet appearances together. There was speculation the couple were engaged when she wore a diamond ring to the Baftas in 2018. They eventually broke up following claims Matt had embarked on a romance with his The Crown co-star Claire Foy.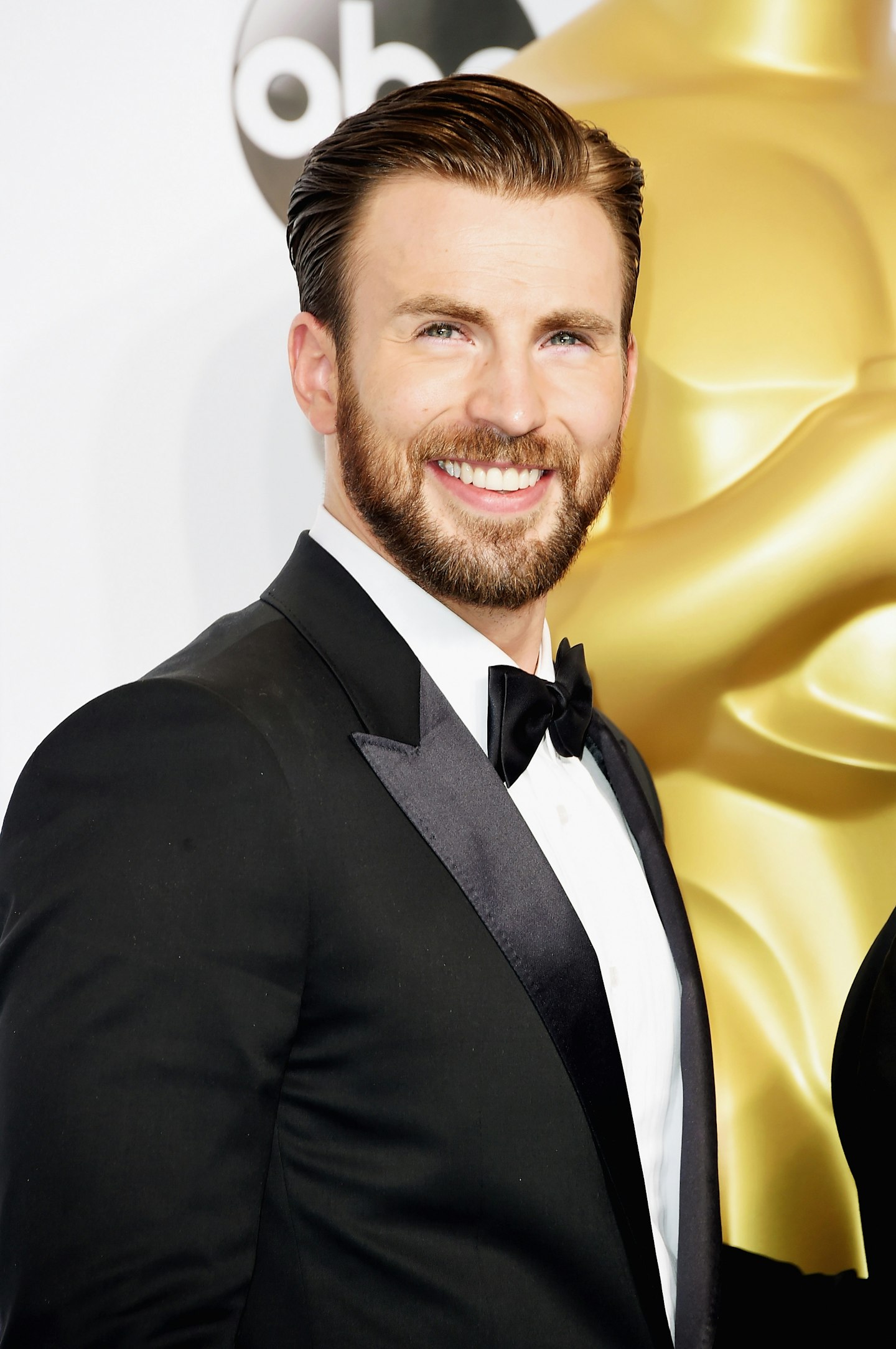 3 of 5
CREDIT: Getty
Chris Evans
The internet went into meltdown - and hearts across the world were broken - when Lily was linked with Captain America, Chris Evans. Lily and Chris, 39, were spied getting the same taxi back to London's Corinthia Hotel in July of last year, after spending the night together in a private members' club in Mayfair. They were then seen eating ice cream together at a London park - but alas, the dalliance isn't thought to have lasted any longer.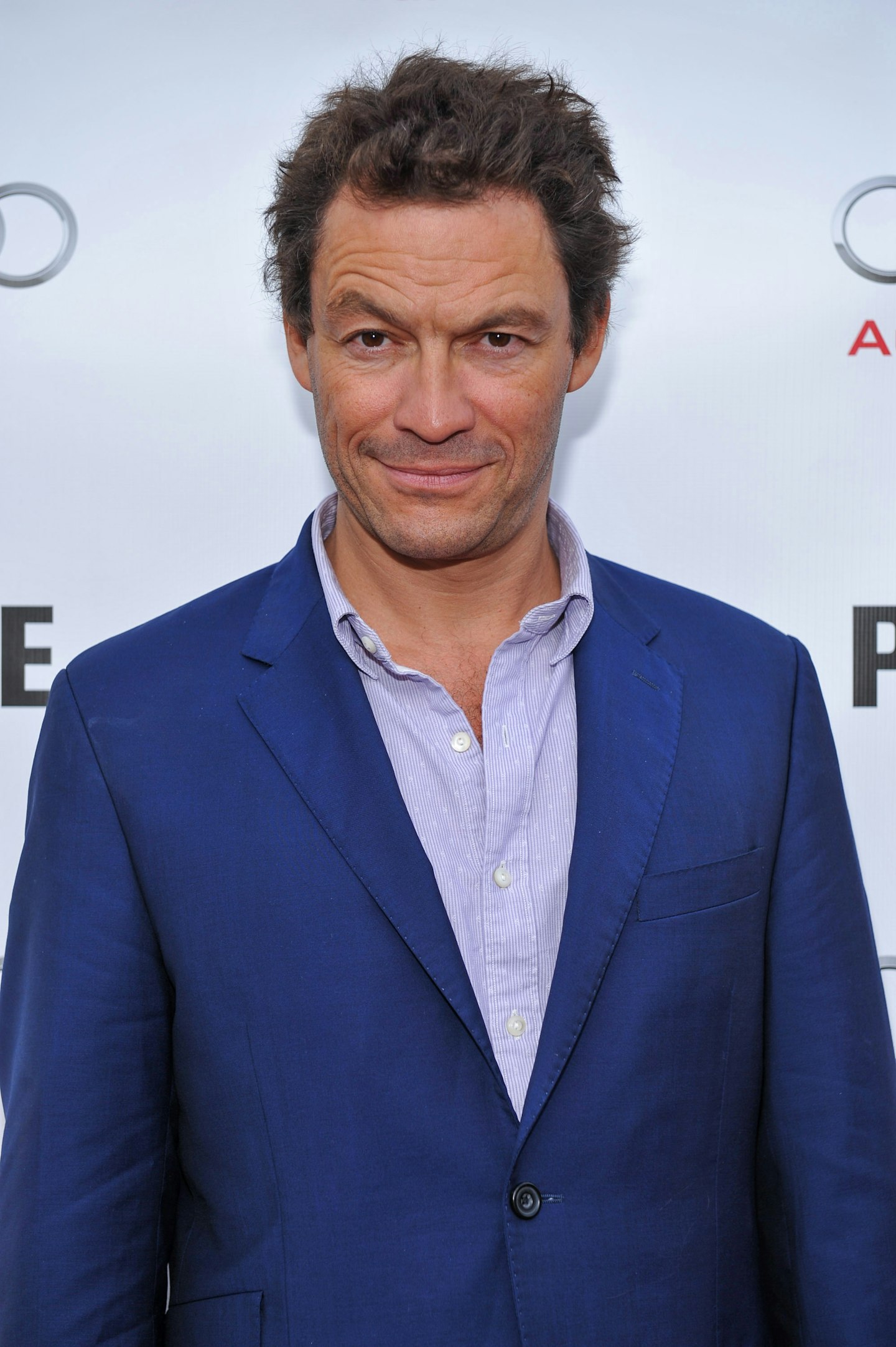 4 of 5
CREDIT: Getty
Dominic West
Lily and Dominic were pictured in an embrace in Rome last summer, where it looks like Dominic was kissing her neck. It also looked like he wasn't wearing his wedding ring. Since, still not wearing his wedding ring, Dominic has told reporters that his marriage to Catherine FitzGerald is 'stronger than ever', with the pair kissing outside their house - and handing reporters a note with the statement: 'Our marriage is strong and we're very much still together'.In The Pursuit of Love, Dominic is believed to be playing the father of Lily's character, Linda. They have worked together previously: Lily played Desdemona, and Dominic Iago, in a 2011 stage production of Othello.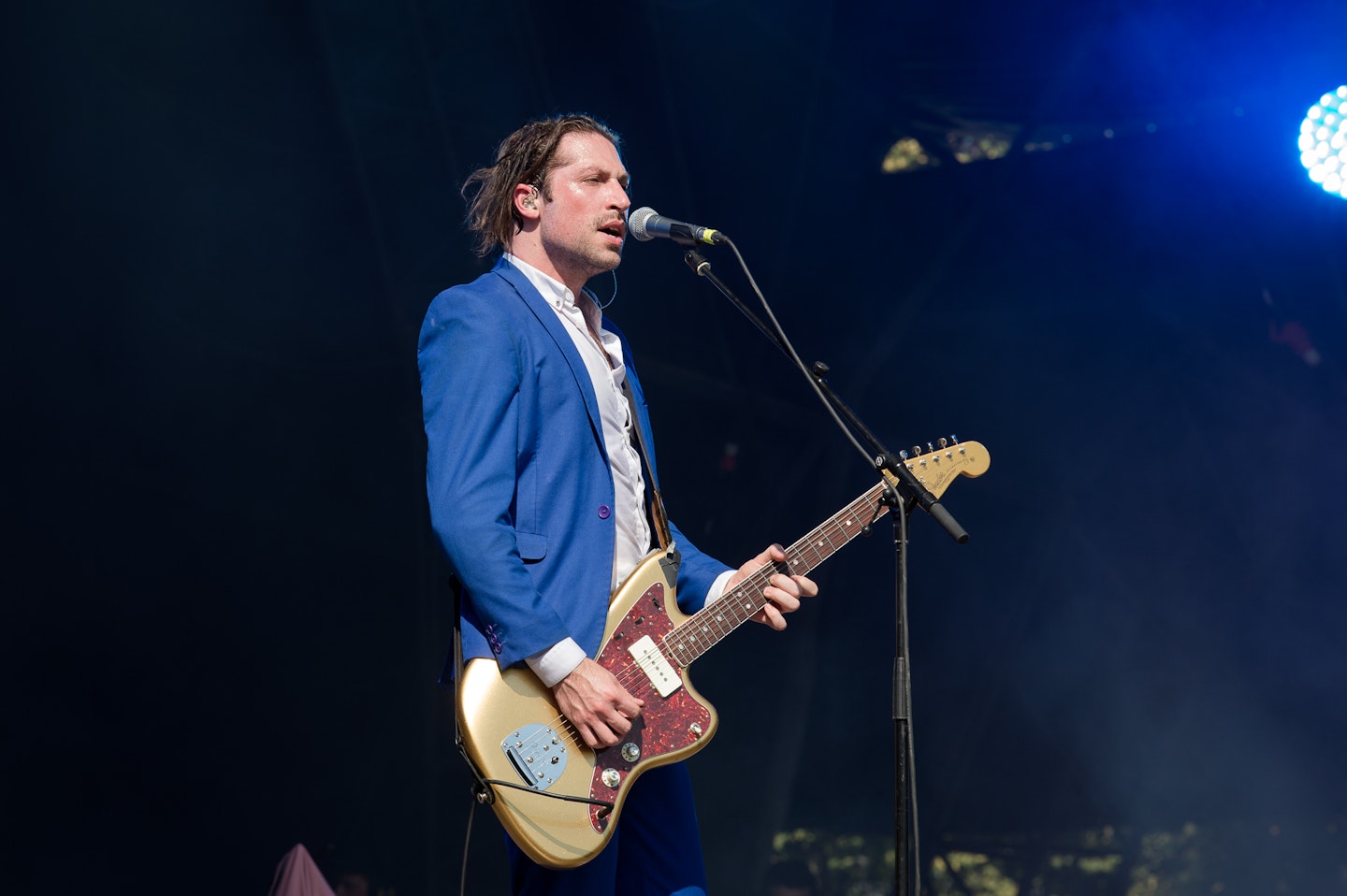 5 of 5
CREDIT: Getty
Michael Shuman
Lily and Michael - bassist for Queens of the Stone Age - were spotted in Suffolk, leaving a boutique hotel on Valentine's Day weekend.
READ MORE: Is Normal People Star Paul Mescal Dating American Singer Phoebe Bridgers?