Learning about feminism and becoming a feminist can often be a difficult, obstacle-filled path to self-discovery that you could never envision when you first read the words 'girl power' and wonder what it means. Since many of us view injustice from our own perspectives, it's easy to get lost in fighting only what impacts you personally. Emma Watson is one of many women in Hollywood who have been subject to this personal struggle while on the feminist journey.
While she has advocated movements that help disadvantaged women from all over the world, she has also come under fire for having a filtered view of women's rights issues because of her own privilege. As a white, middle-class woman, she hasn't experienced half of the gender injustices that face for example, a working class, LGBTQ+ woman of colour. As a result, she can't possibly understand the experiences of other, less privileged women and their experiences of sexism.
It's prevalent in the language she previously used to discuss feminism, specifically her HeforShe speech at the UN in 2015 where she referred to her own experiences of gender discrimination (being called 'bossy' for wanting to direct a play) and her 'formal invitation' to bring men into the movement was viewed by some as perpetuating the need for white, male saviors.
However, on learning more about what it means to be an intersectional feminist, she has made some personal discoveries. In her latest letter to her book club, Our Shared Shelf, she opened up about the feminist journey and how panicked she felt when she was referred to as a 'white feminist':
'When I gave my UN speech in 2015, so much of what I said was about the idea that "being a feminist is simple!" Easy! No problem! I have since learned that being a feminist is more than a single choice or decision. It's an interrogation of self. Every time I think I've peeled all the layers, there's another layer to peel. But, I also understand that the most difficult journeys are often the most worthwhile. And that this process cannot be done at anyone else's pace or speed.
'When I heard myself being called a "white feminist" I didn't understand (I suppose I proved their case in point). What was the need to define me — or anyone else for that matter — as a feminist by race? What did this mean? Was I being called racist? Was the feminist movement more fractured than I had understood? I began...panicking.'
It's understandable, she was only 25 when given one of the largest platforms in the world to talk about subject she was not necessarily the most educated on given her recent revelations. Understanding how to live your most feminist life is an ongoing, forever questioning interrogation of everything you have been raised to think about yourself and women around you.
It is a subject that entails endless wondering about the way that we are encouraged to think and means having a constant awareness of socialized norms- all of which allows you to go beyond thinking just how discrimination impacts you but also every other marginalized group, from women of colour, to LGBTQ+ women to disabled women. To be in the public eye, and with such a large platform, while on this journey would be a frightening endeavor. Especially when your career largely depends on positive public perception.
However, her initial panic lead to what can only be a positive learning experience for Emma. She continued:
'It would have been more useful to spend the time asking myself questions like: What are the ways I have benefited from being white? In what ways do I support and uphold a system that is structurally racist? How do my race, class and gender affect my perspective? There seemed to be many types of feminists and feminism. But instead of seeing these differences as divisive, I could have asked whether defining them was actually empowering and bringing about better understanding. But I didn't know to ask these questions.'
Being aware of your own privilege is a tough yet necessary realization when learning to live a more feminist lifestyle. Emma's realization may have come relatively late in regards to the work she has already done, but it is a positive message to spread. Feminism is very much viewed as a hot topic right now, something you should label yourself as or buy a slogan tee for without actually educating yourself on what it means. Emma's questions are important in living authentically as a feminist, and she encourages all of us to ask them ourselves.
'Everyone has their own journey, and it may not always be easy, but what I can promise is that you'll meet some extremely cool people that you will REALLY love and respect along the way that will walk this path with you," she writes. "You're not alone. And even if you are, in a particular moment...remember you come from a long line of feminists who did this work, in the outside world but also inside themselves.'
We can vouch for that
Click through to see everyone who wore black in support of TIME'S UP at the Golden Globes...
Golden Globes - black clothes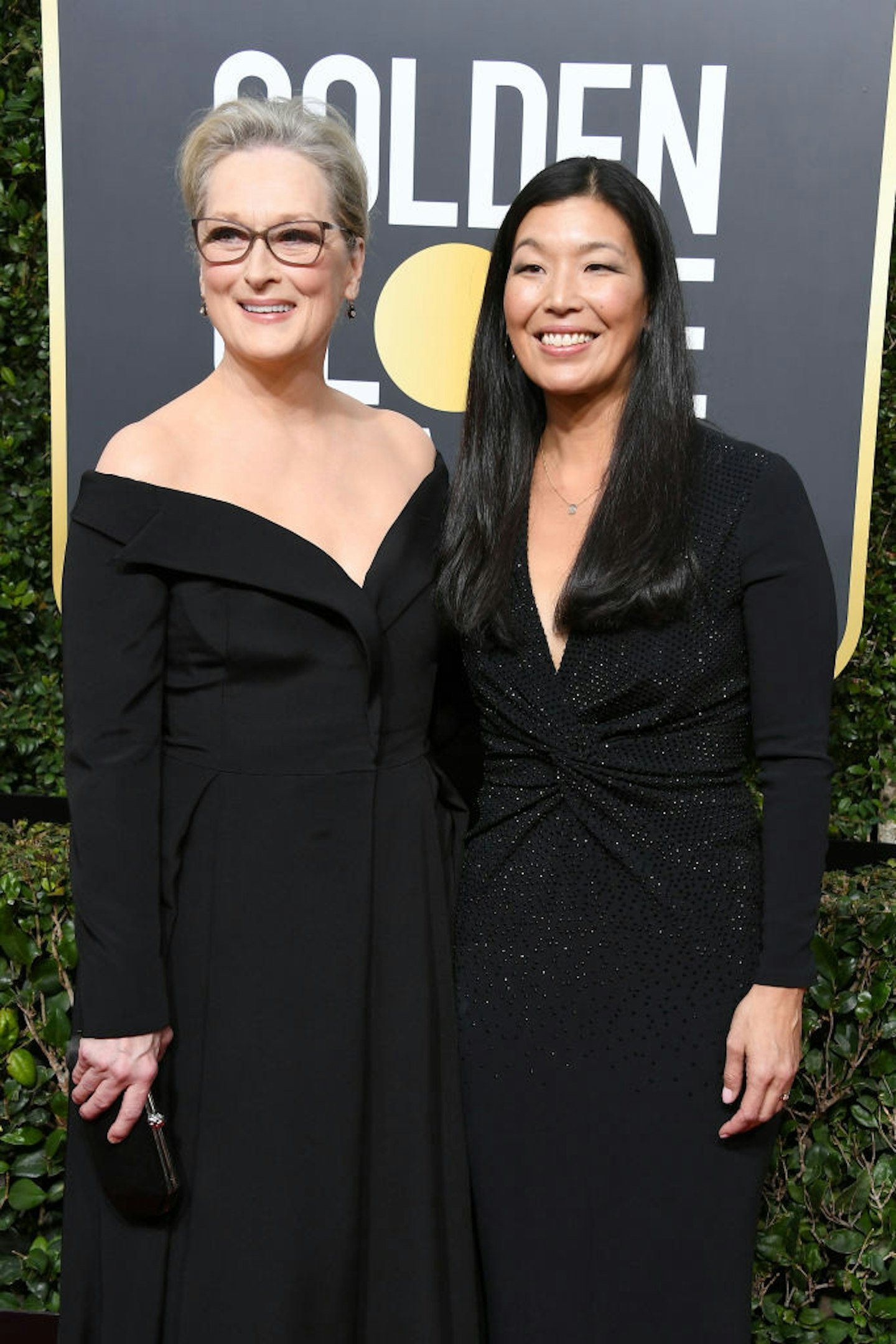 1 of 10
CREDIT: u00a9 Getty Images
Meryl Streep and activist Ai-jen Poo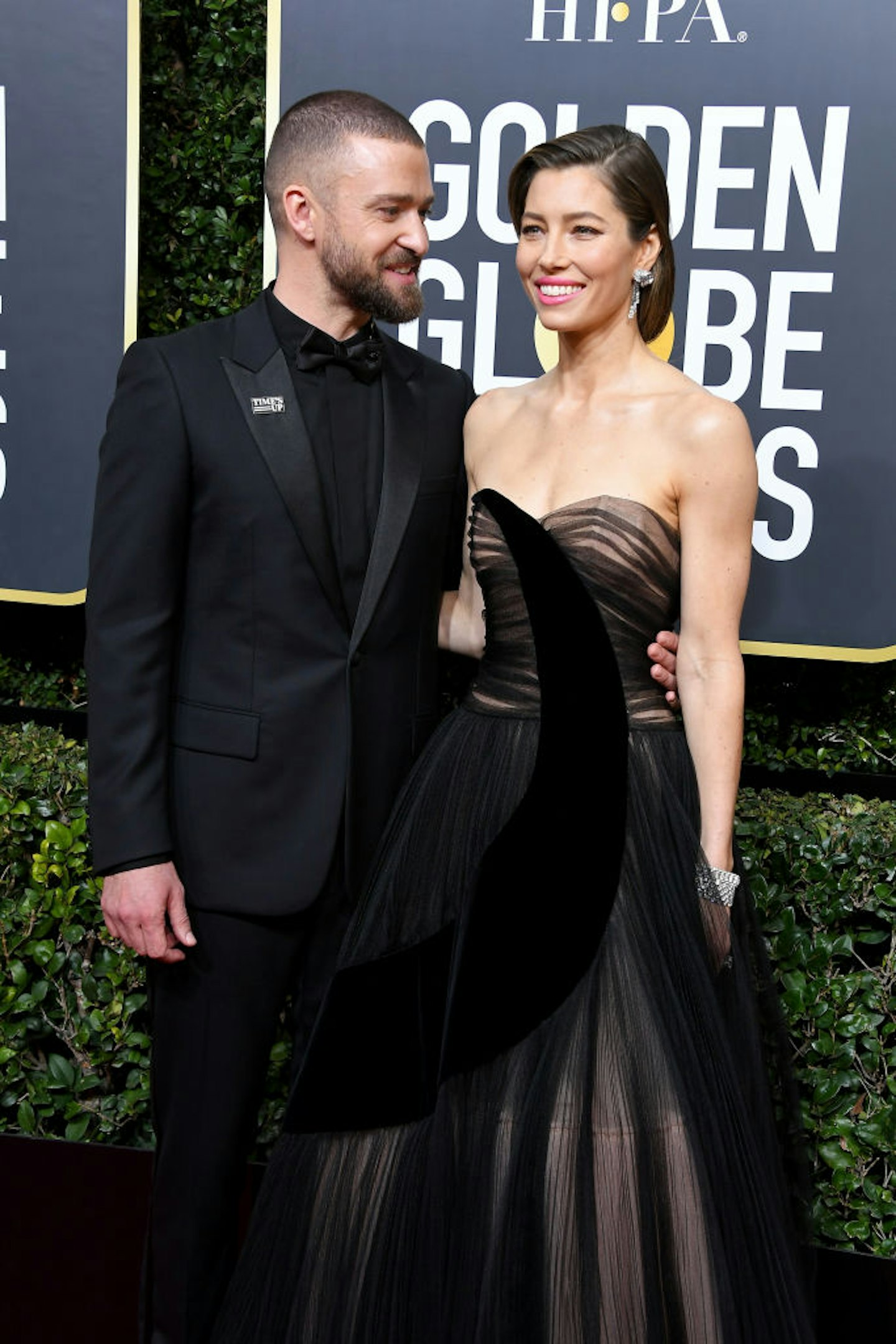 2 of 10
CREDIT: u00a9 Getty Images
Justin Timberlake and Jessica Biel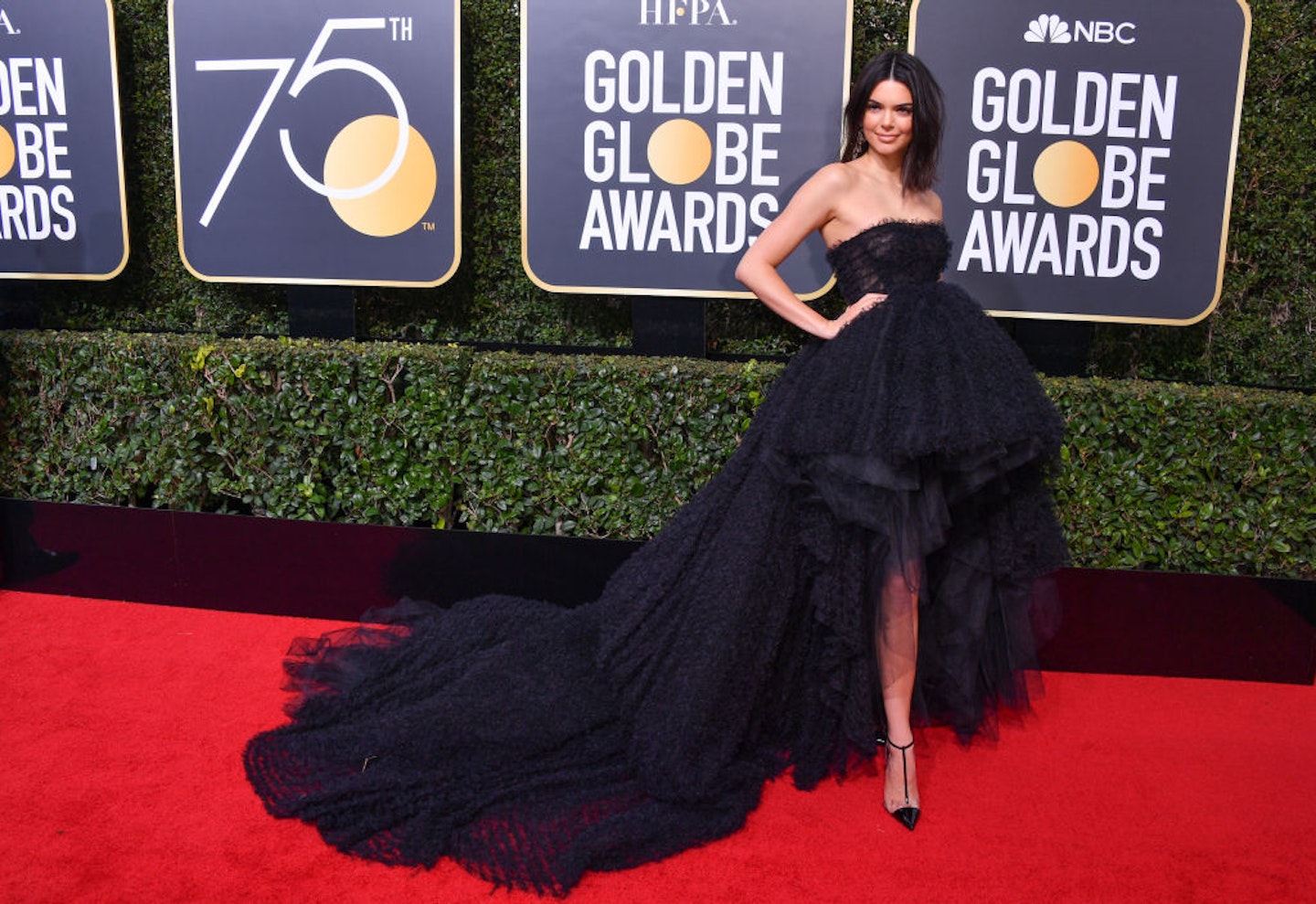 3 of 10
CREDIT: u00a9 Getty Images
Kendall Jenner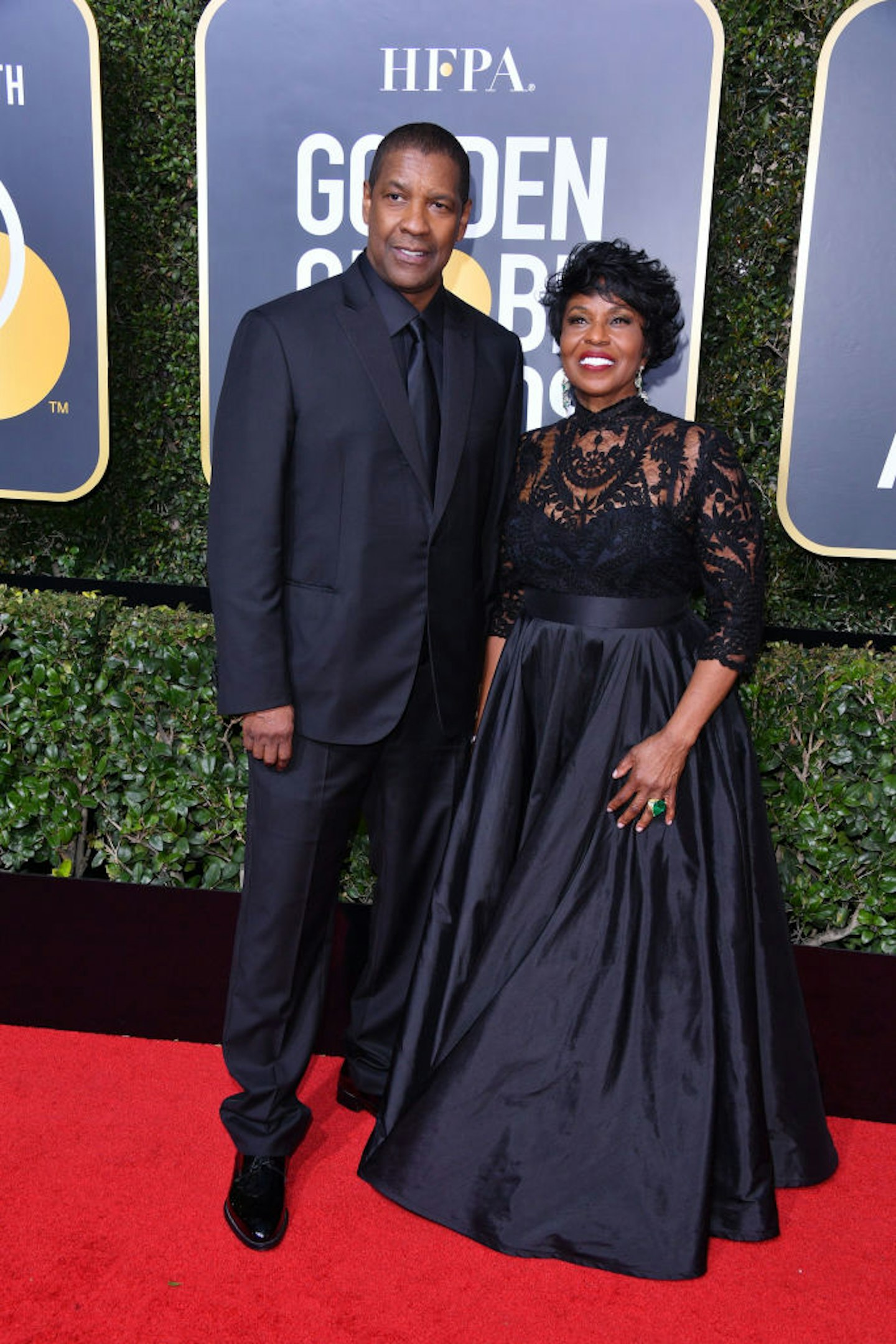 4 of 10
CREDIT: u00a9 Getty Images
Denzel Washington and Pauletta Washington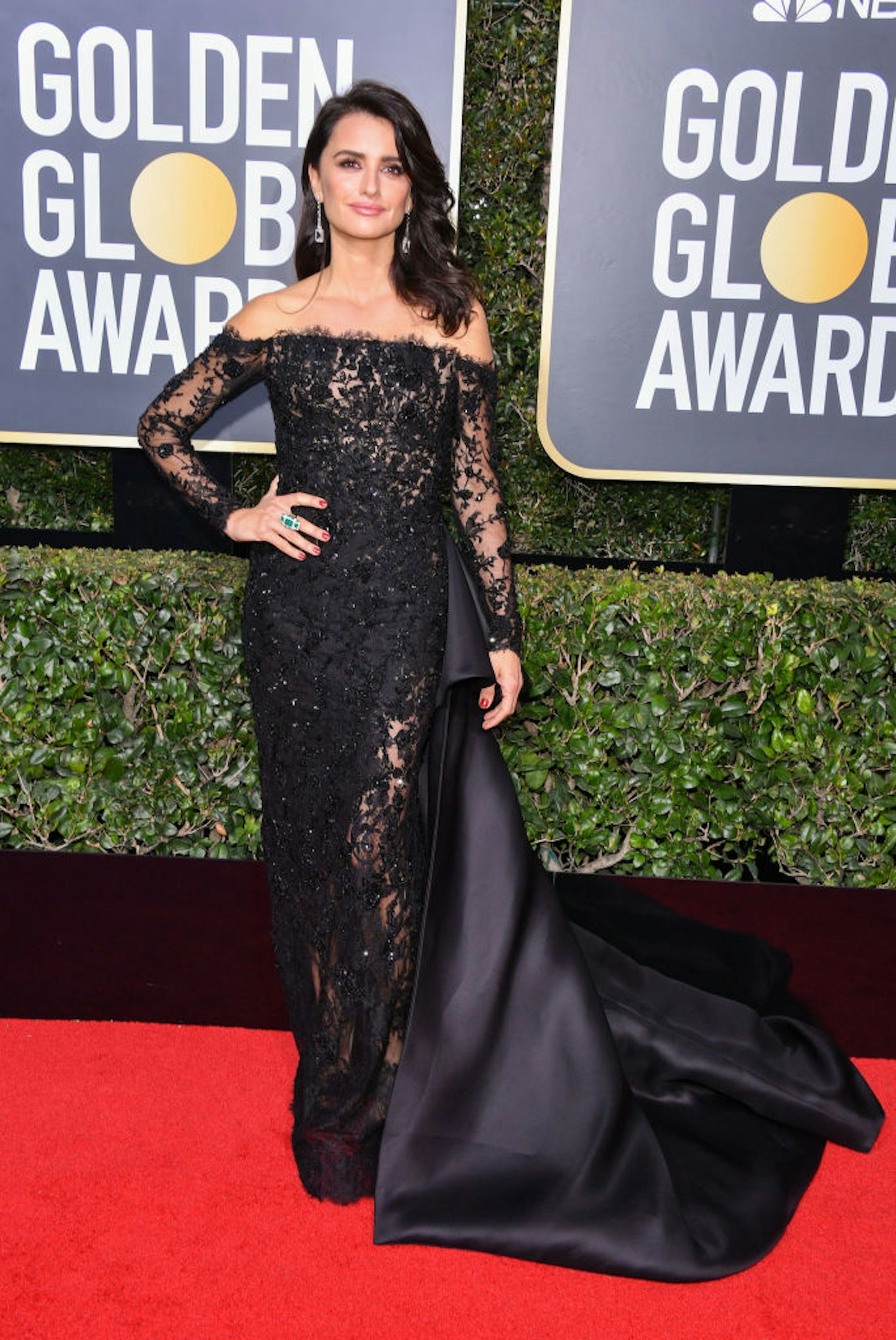 5 of 10
CREDIT: u00a9 Getty Images
Penelope Cruz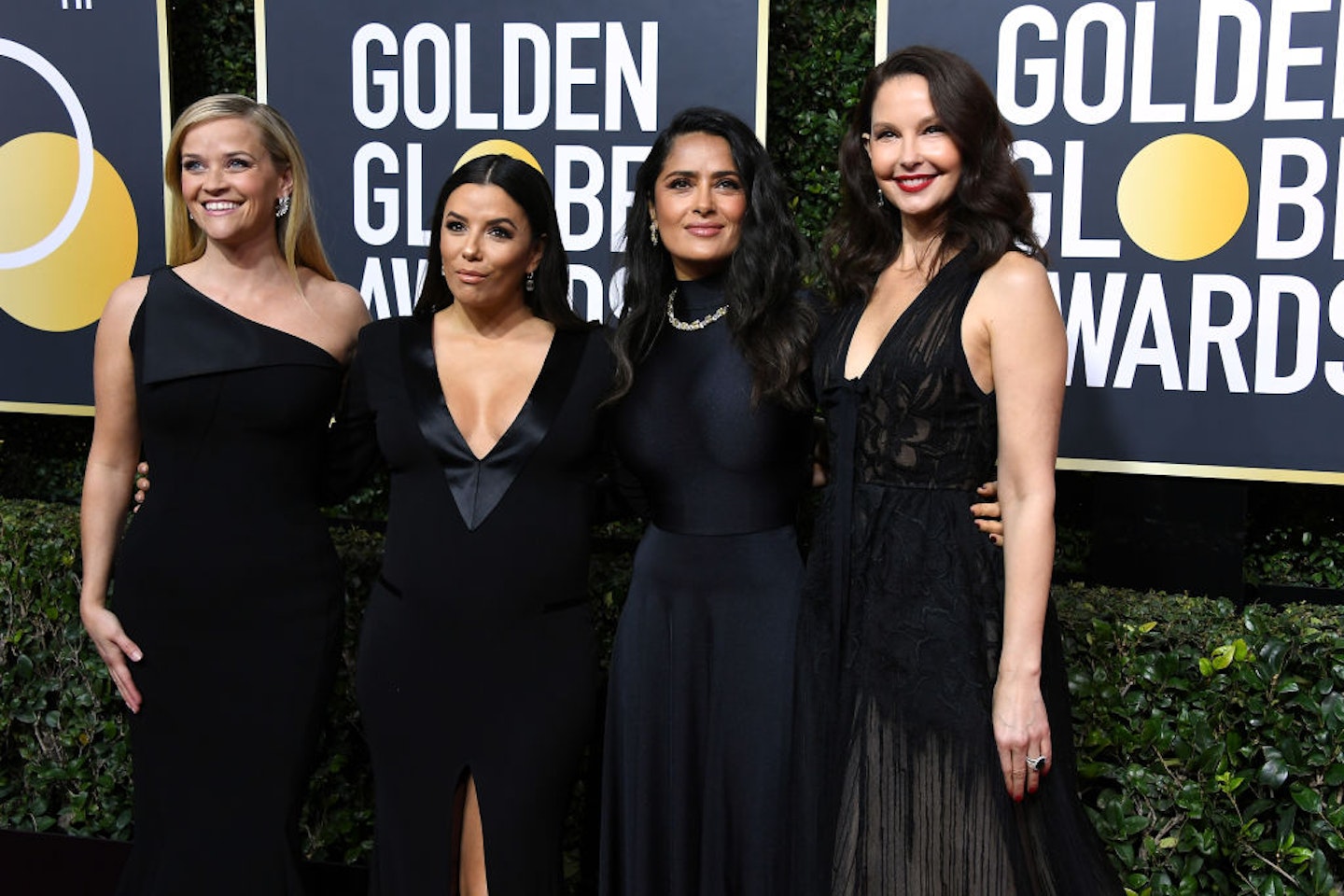 6 of 10
CREDIT: u00a9 Getty Images
Reese Witherspoon, Eva Longoria, Salma Hayek and Ashley Judd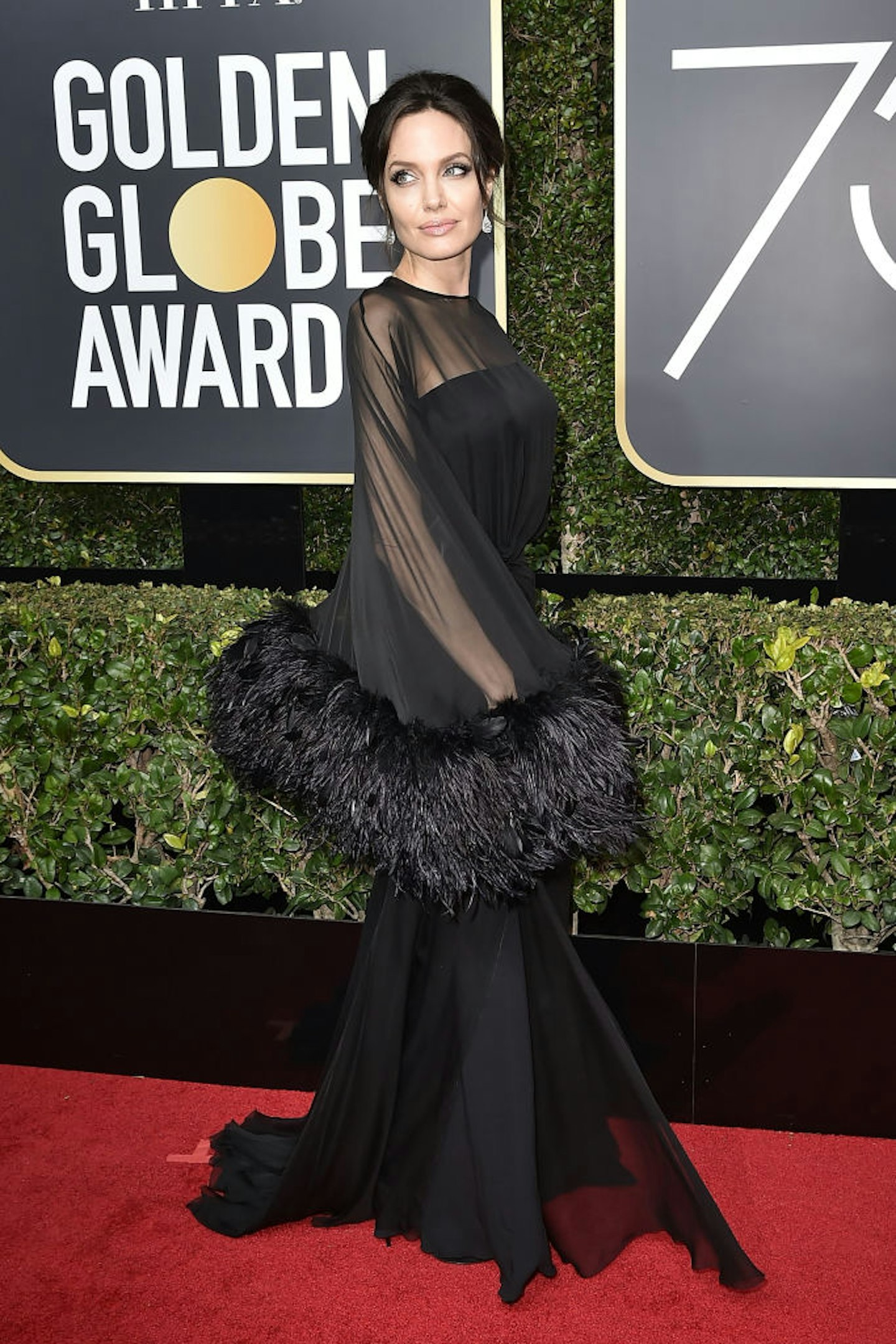 7 of 10
CREDIT: u00a9 Getty Images
Angelina Jolie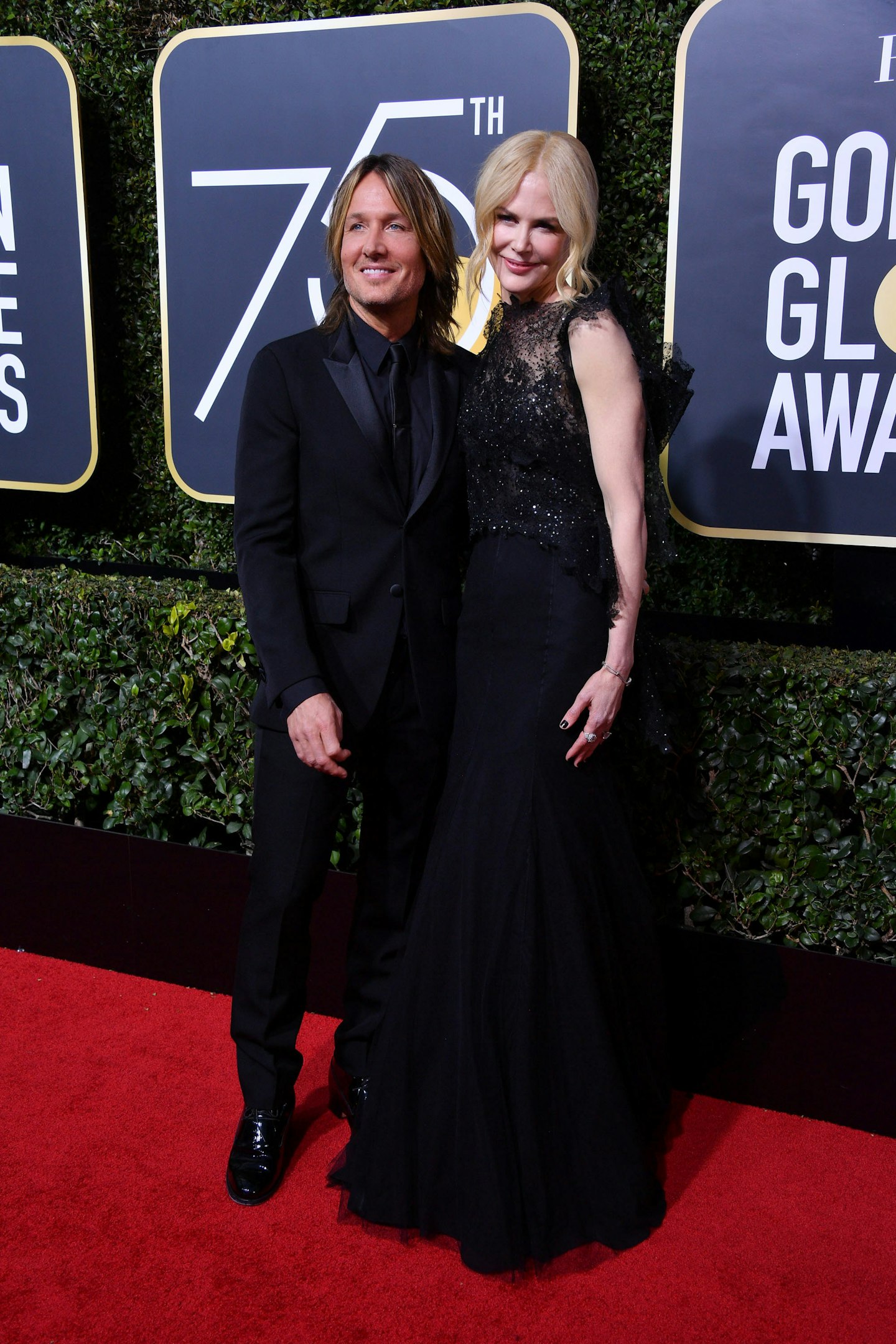 8 of 10
CREDIT: u00a9 Getty Images
Keith Urban and Nicole Kidman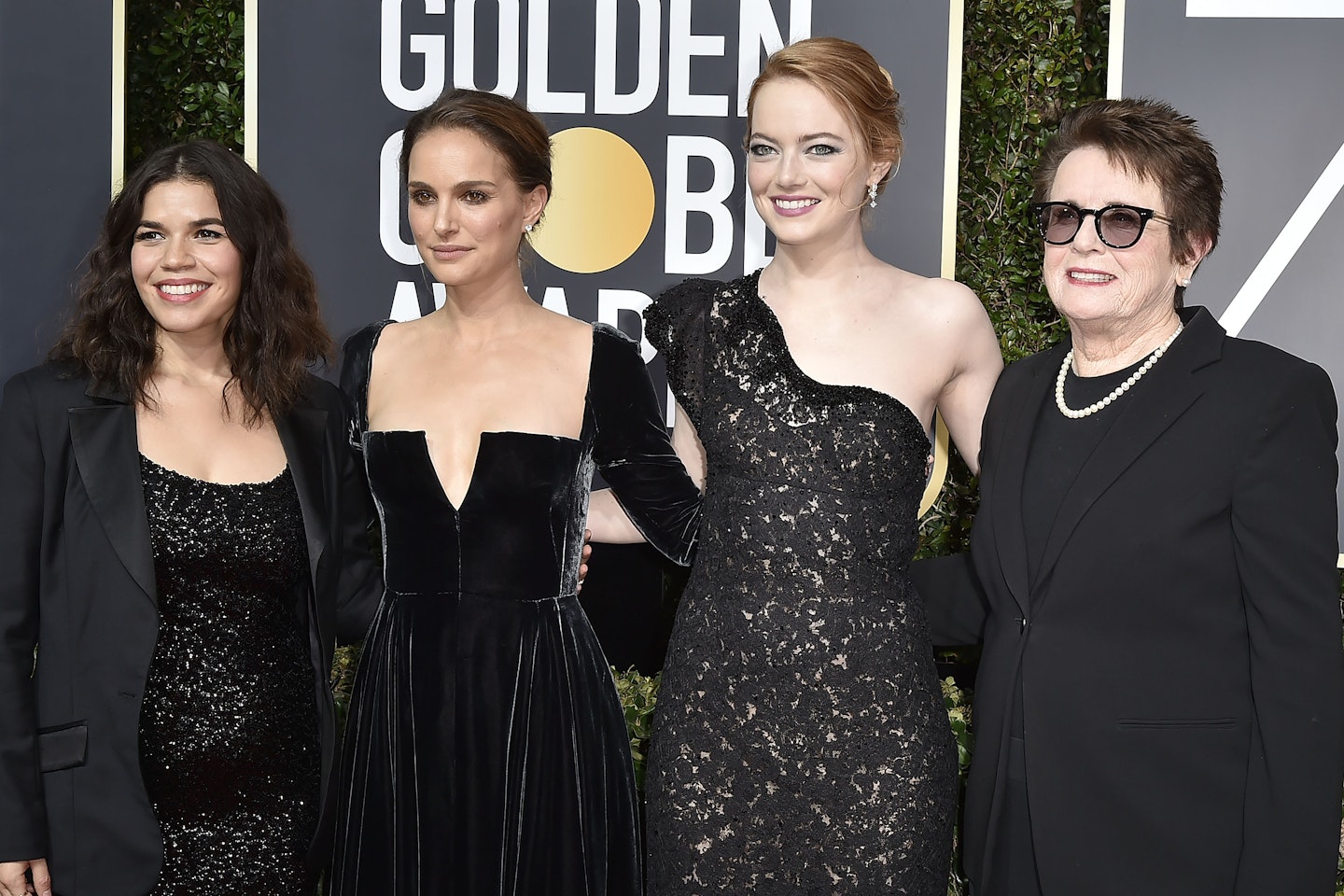 9 of 10
CREDIT: u00a9 Getty Images
America Ferrera, Natalie Portman, Emma Stone and Billie Jean King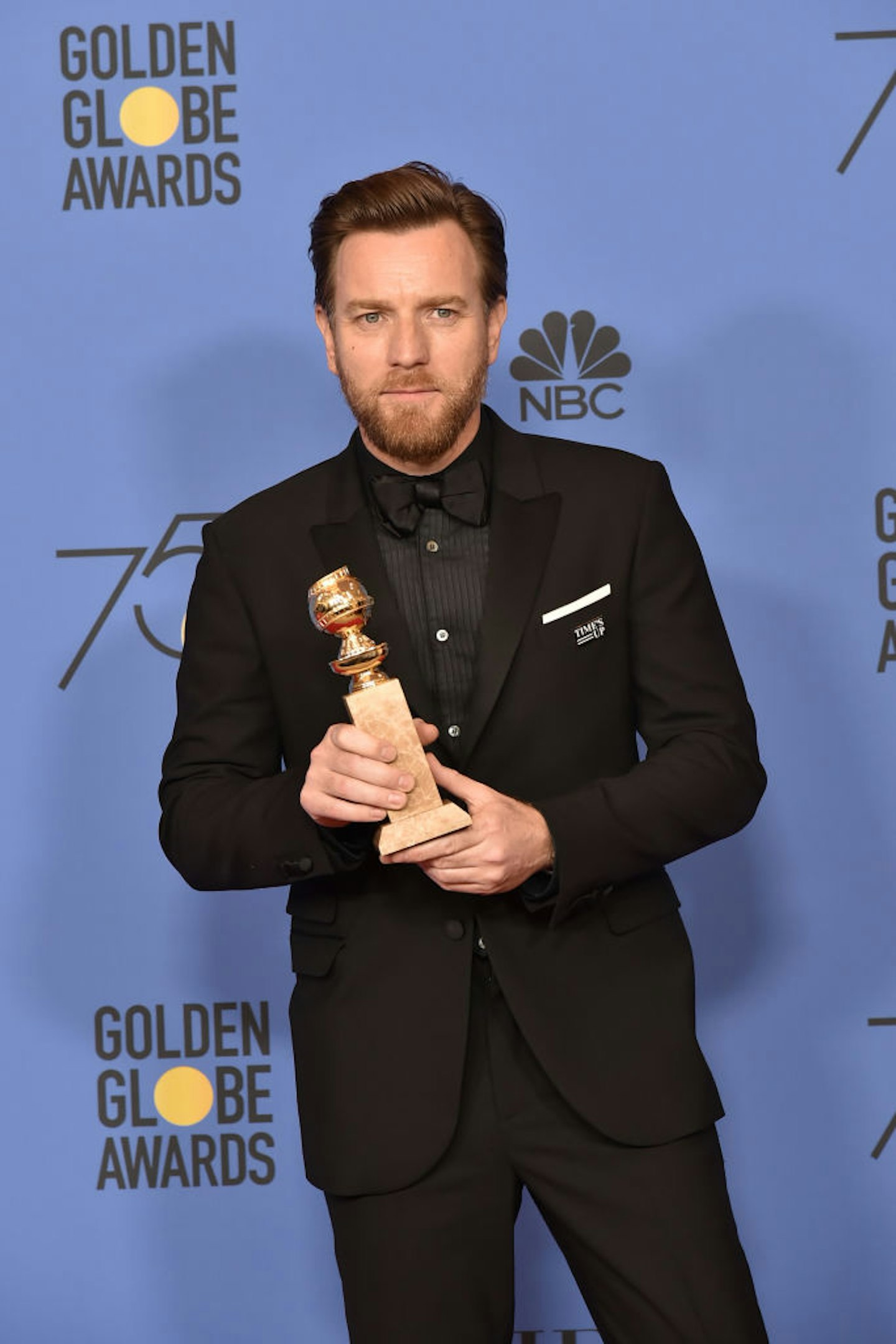 10 of 10
CREDIT: u00a9 Getty Images
Ewan McGregor
READ MORE: #WhyWeWearBlack: What It Means And Whether It'll Make A Difference
READ MORE: Serena Williams Just Proved It's OK To Take As Much Time As You Want After Pregnancy