World famous actress, UN ambassador and women's rights activist – it's safe to say that Emma Watson is a woman of many talents. Now, it seems that she's added beatboxing to her repertoire of skills - and it's all in the name of feminism.
The Harry Potter star, who recently announced that she would be taking a year off from the film industry to focus on her personal development, joined forces with composer and actor Lin-Manuel Miranda to make a video celebrating the UN's #HeForShe Arts Week. In a clip shared by Miranda (who is best known as the creator and star of hit Broadway musicals In The Heights and Hamilton), Emma compliments the singer on his 'amazing' freestyling abilities. He agrees to improvise a rap (about feminism, obvs), on one condition - that Emma promises to back him up by beatboxing.
Prepared to potentially embarrass herself in the name of gender equality, Emma steps up to the mark in style - although not before asking 'Do I cover my mouth?' and attempting some pretty hilarious hand gestures.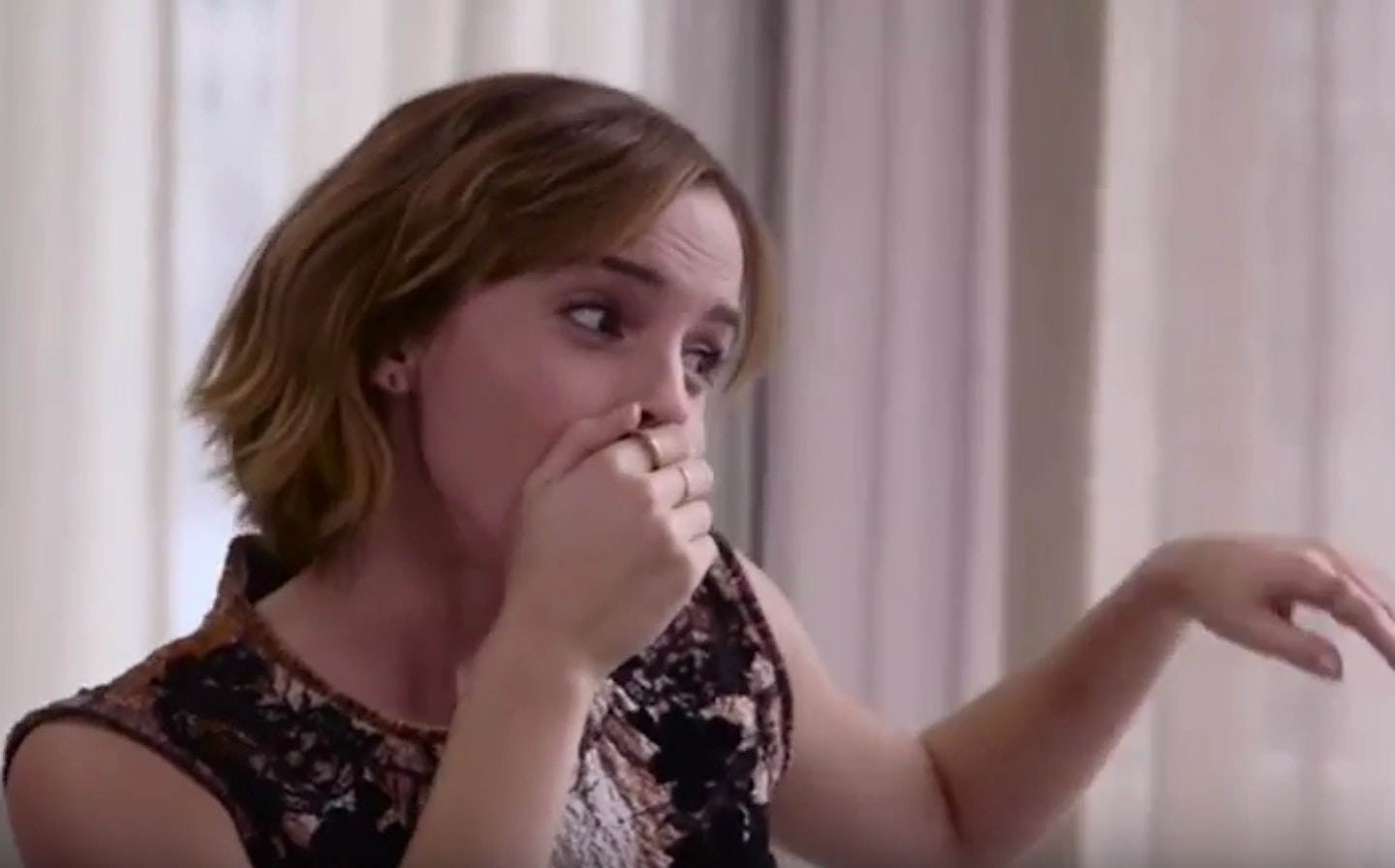 Emma tries her hand at beatboxing (Youtube)
Miranda's freestyle touches on the gender pay gap (sample lyric: 'All day, every day, equal pay!), and soon addresses the fact that the clip will most likely go viral, as he raps 'this is such a meme...'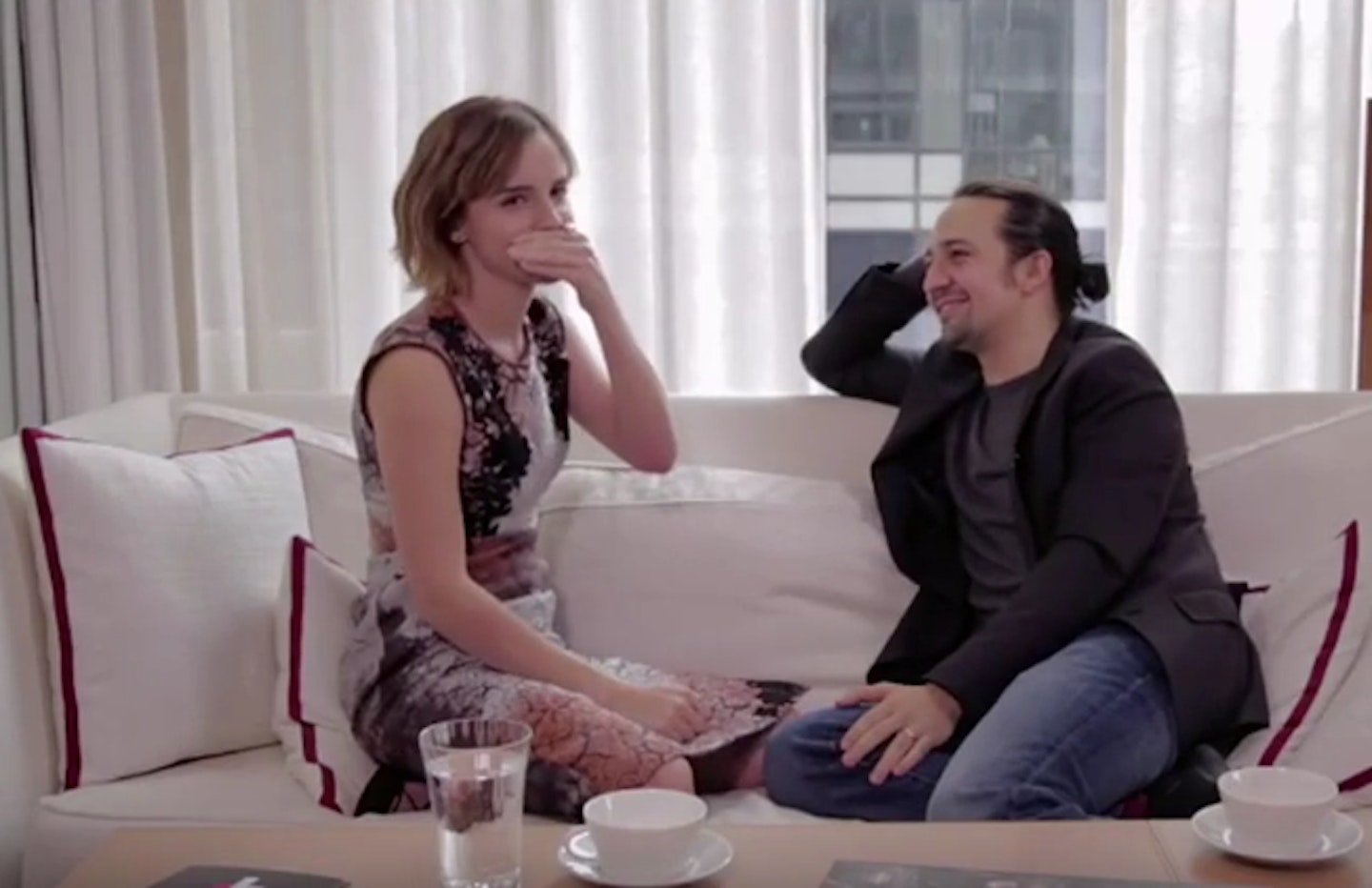 Emma joins forces with actor Lin-Manuel Miranda (Youtube)
Beatboxing is seriously hard work, and Emma gets progressively redder as the clip goes on, ultimately laughing 'I'm so embarrassed right now - I'm literally the colour of a tomato [...] No one ever ask me to beatbox again!'
Don't worry Emma, we still think you're ridiculously cool!
READ MORE: Emma Watson And JK Rowling's Twitter Conversation Is #BFF Goals
READ MORE: A Man Has Finally Been Charged For The J-Law Photo Hacks