It's no secret that the Hollywood Hills are where dreams are made. But while stars of the iconic MTV reality show The Hills such as Lauren Conrad, Stephanie Pratt and Adam Brody may have graduated as household names, TV notoriety is certainly not the only way to make your mark in Tinsel Town.
Take Emily Weiss, for example; a peripheral character you may have had to Google, but whose name rings some bells in your head. Emily has gone onto have arguably more success than the rest of her reality TV co-stars put together by setting up her own little make up brand. A makeup brand which has quickly amassed a cult following. The brand in question? Glossier, of course.
And fans jumping down the nostalgia rabbit hole and making the most of The Hills streaming on Netflix, they're only just joining the dots.
Viewers might remember Emily as the 'Super Intern' who was the New York Intern to LC's LA one at Teen Vogue in 2007, and regularly put our protagonist to shame with her overachieving and unflappable attitude. By 2010, she'd set up beauty blog 'Into The Gloss', which Teen Vogue themselves called 'superstylish.'
And her business has gone from strength to strength - it's current iteration being a global success story which last year was valued at nearly $2bn (compared with LC's business The Little Market, estimated to be worth around $11.2m - still, not to be sniffed at!).
One astonished fan took to Twitter and wrote, 'I was watching The Hills S2 & Emily the intern was sooo onto it I was like "I bet she really made a name for herself"… guys she FOUNDED GLOSSIER'.
Cast your minds back to December 2021 and you might remember the furore when Glossier opened its first permanent London bricks-and-mortar shop, having previously been available to buy online and from the occasional oversubscribed pop-up. Taking over one of the most desirable (and big) retail units in Covent Garden's main square, Glossier's new London premises is a testament to the massive success of the brand, described in the original press materials as 'more than a place to shop for Boy Brow: it's a place for friends, a landmark, and a travel destination.' Talk about grandiose.
As someone else was right to point out, most of The Hills cast were the offspring of rich, successful and semi-famous parents (or nepo babies,as they're affectionately dubbed today). Little has been published about Emily's own parents other than that her dad is 'an executive' and her mum was a 'stay-at-home-mom', according to a Vanity Fair article in 2019.
11 Lessons The Hills Taught Us About Life
1 of 11
1. If you're REALLY upset, you'll cry a mascara tear
Remember when housemates LC and Audrina's friendship drifted apart? Lauren was so upset, she cried a mascara tear that become the gif to end all gifs.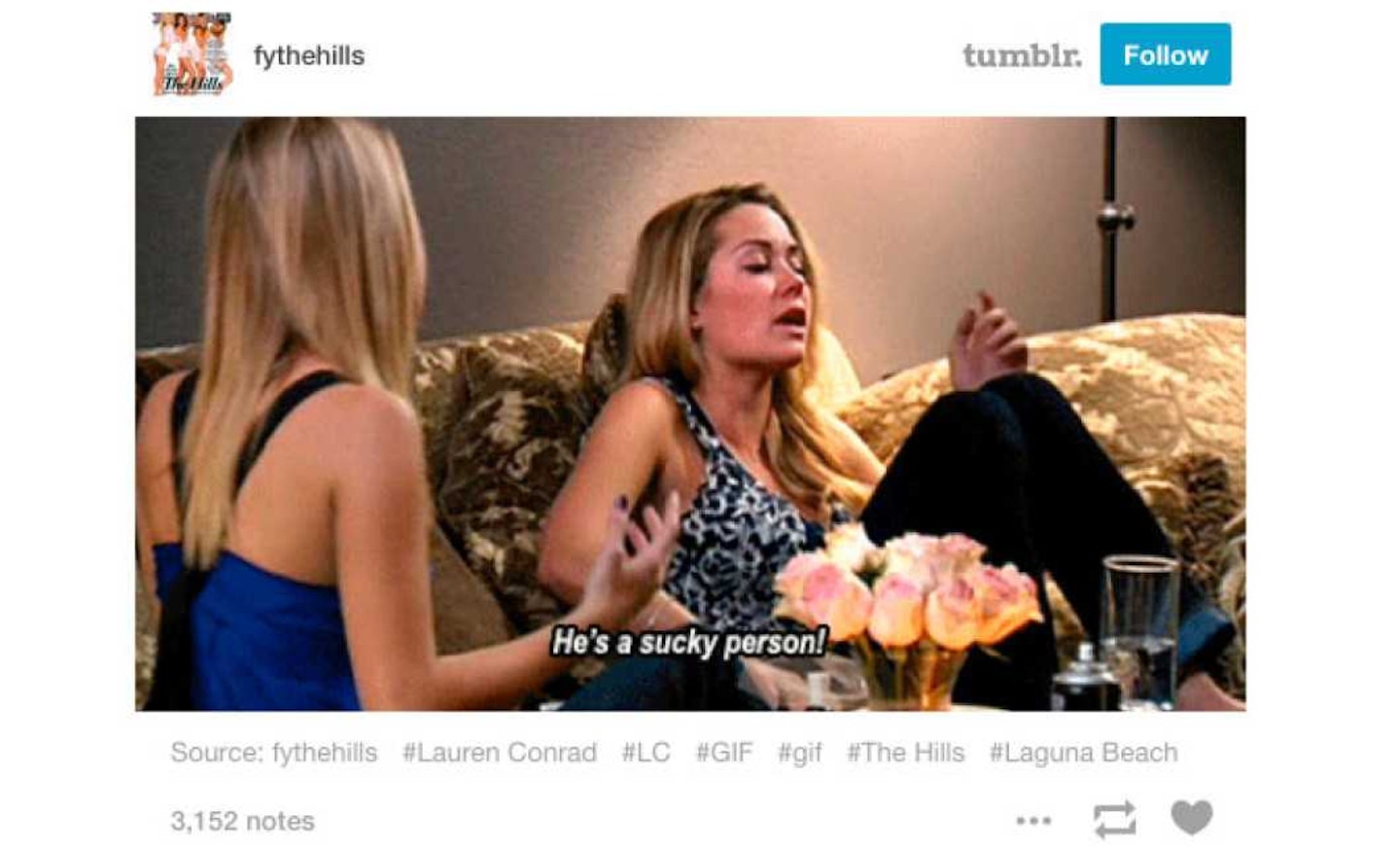 2 of 11
2. If you're a bad boyfriend, you're a sucky person
Trying to explain to your friend why her boyfriend is acting like a grade A douche? Tell her he's a 'sucky person'. And normally these predictions turn out to be true. Spencer was essentially Satan, lest we forget.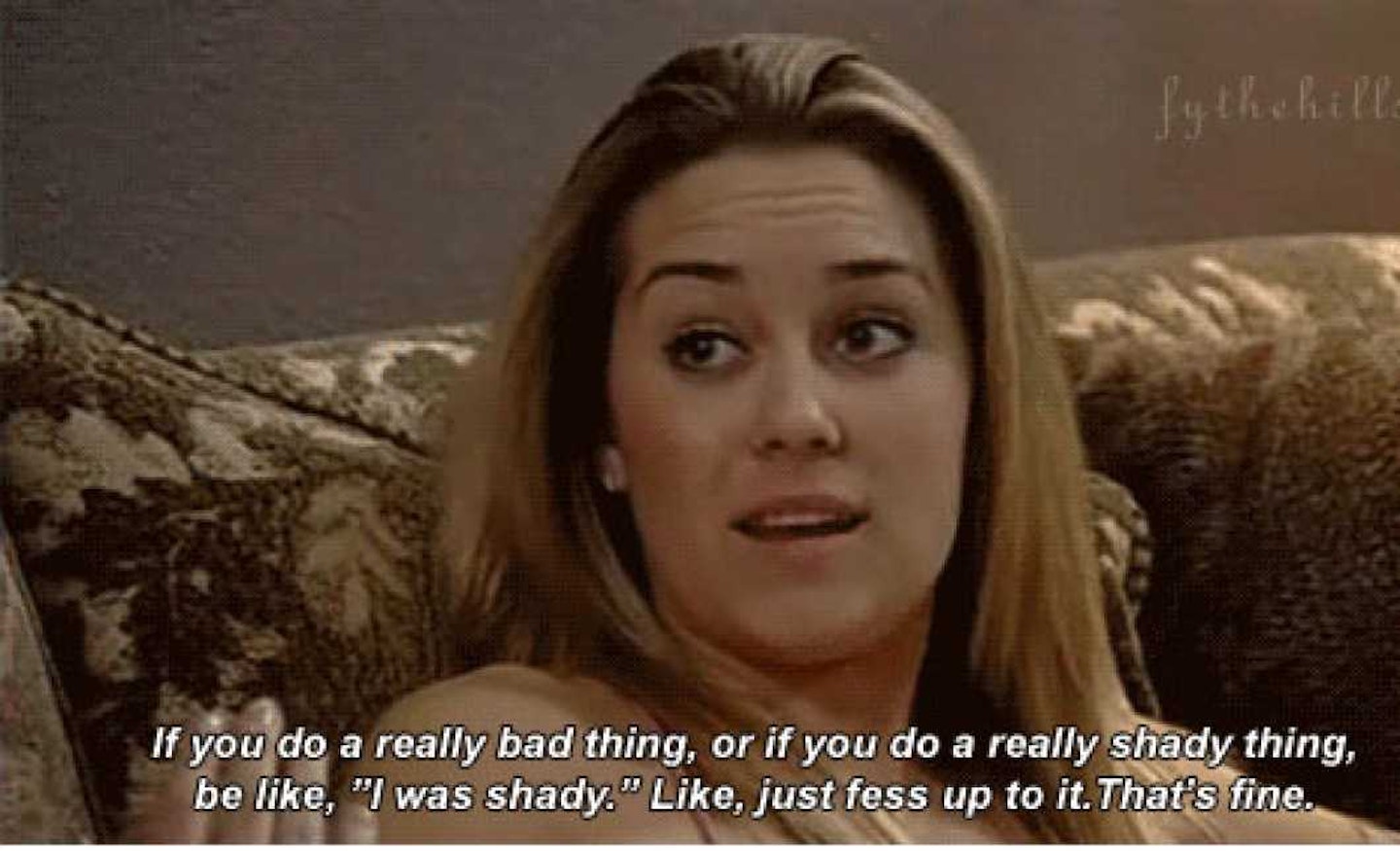 3 of 11
3. Don't be a shady person
If you're not just 'sucky' but you also pretend to be nice, you're a 'shady' person. Don't pretend to be someone you're not.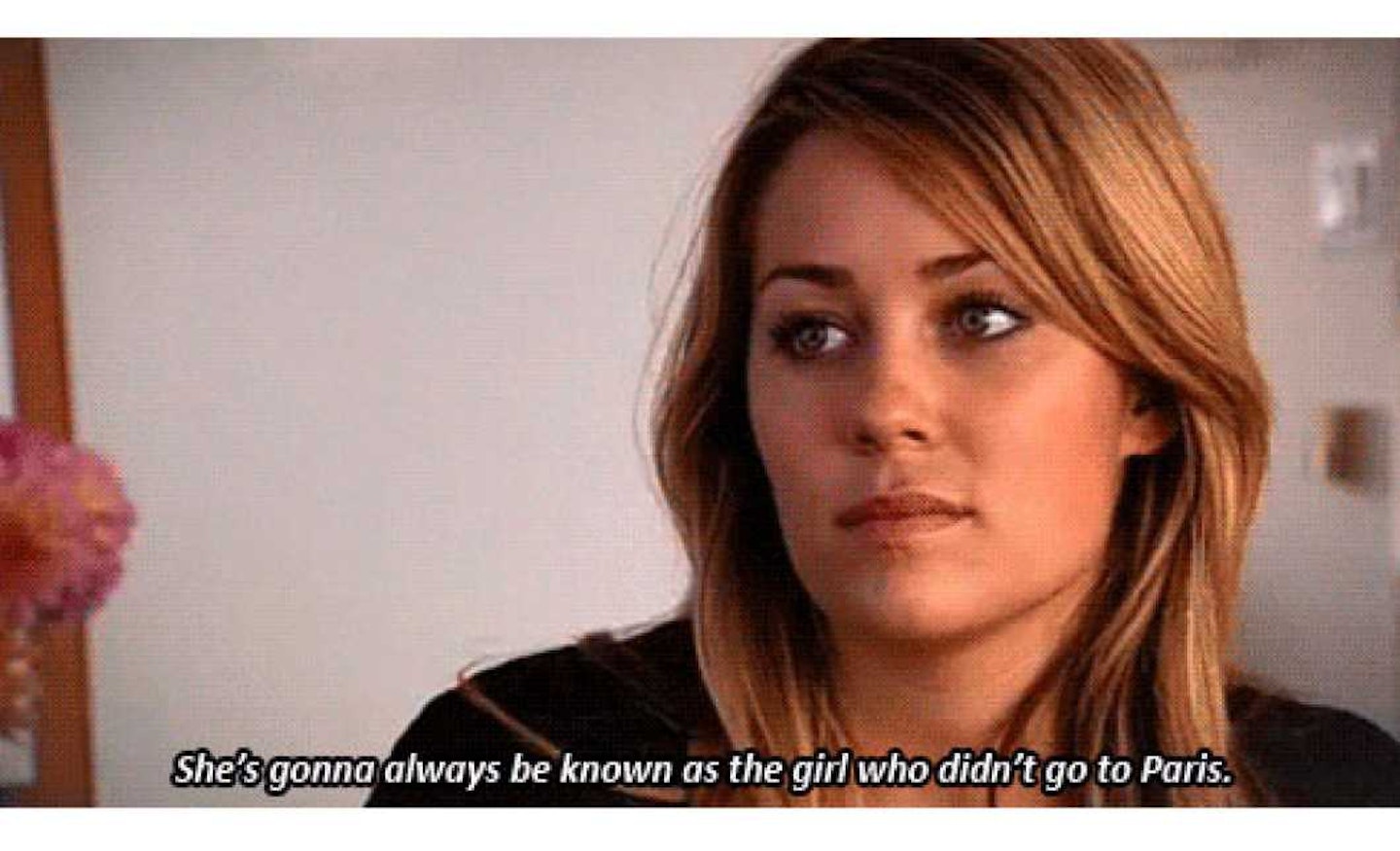 4 of 11
4. ALWAYS go to Paris
When LC chose to spend her summer at the beach with her boyfriend Jason instead of going to Paris with Teen Vogue, she instantly regretted it. And Lisa Love didn't let her forget it...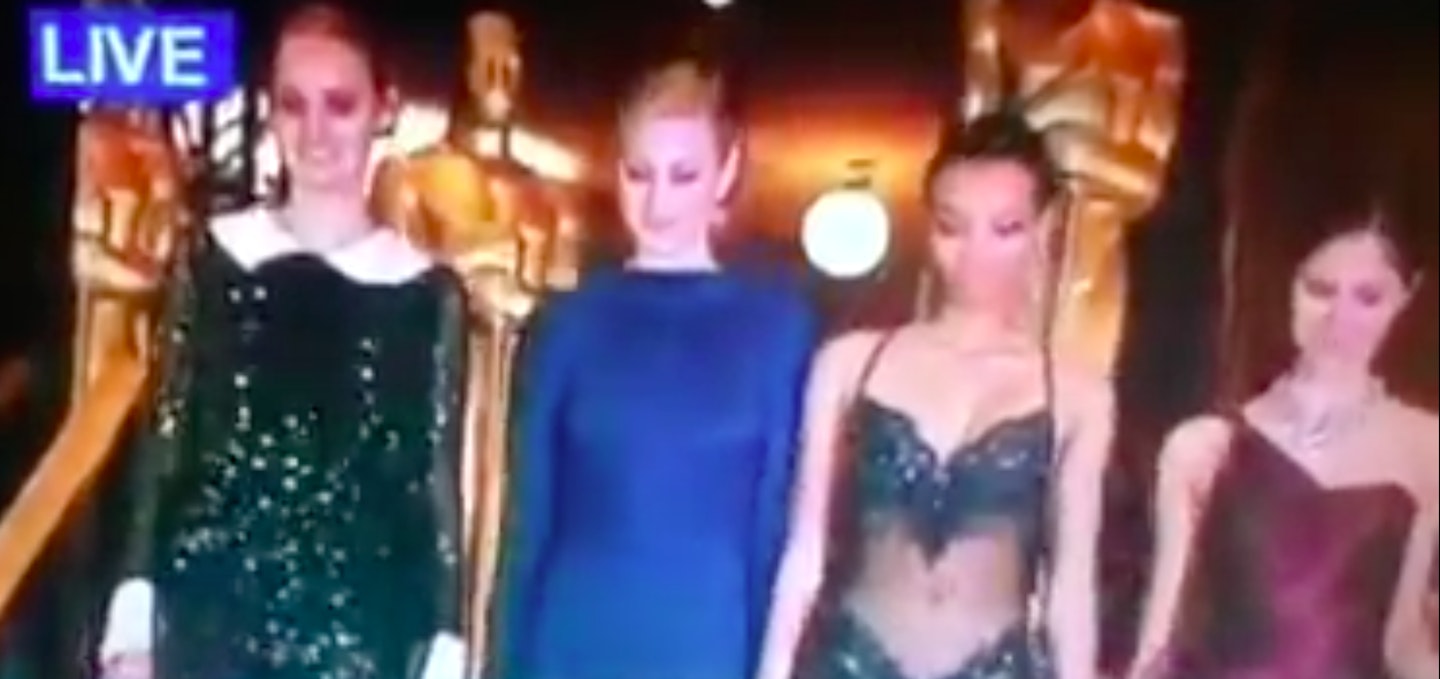 5 of 11
5. It's OK to trip
Remember when Whitney Port tripped up on live TV, for the Vogue Oscars segment on Good Morning America? It was the cringiest thing ever and we're not fully over it even today, but she handled it like a pro. Life lesson: don't be afraid to make mistakes and learn from them.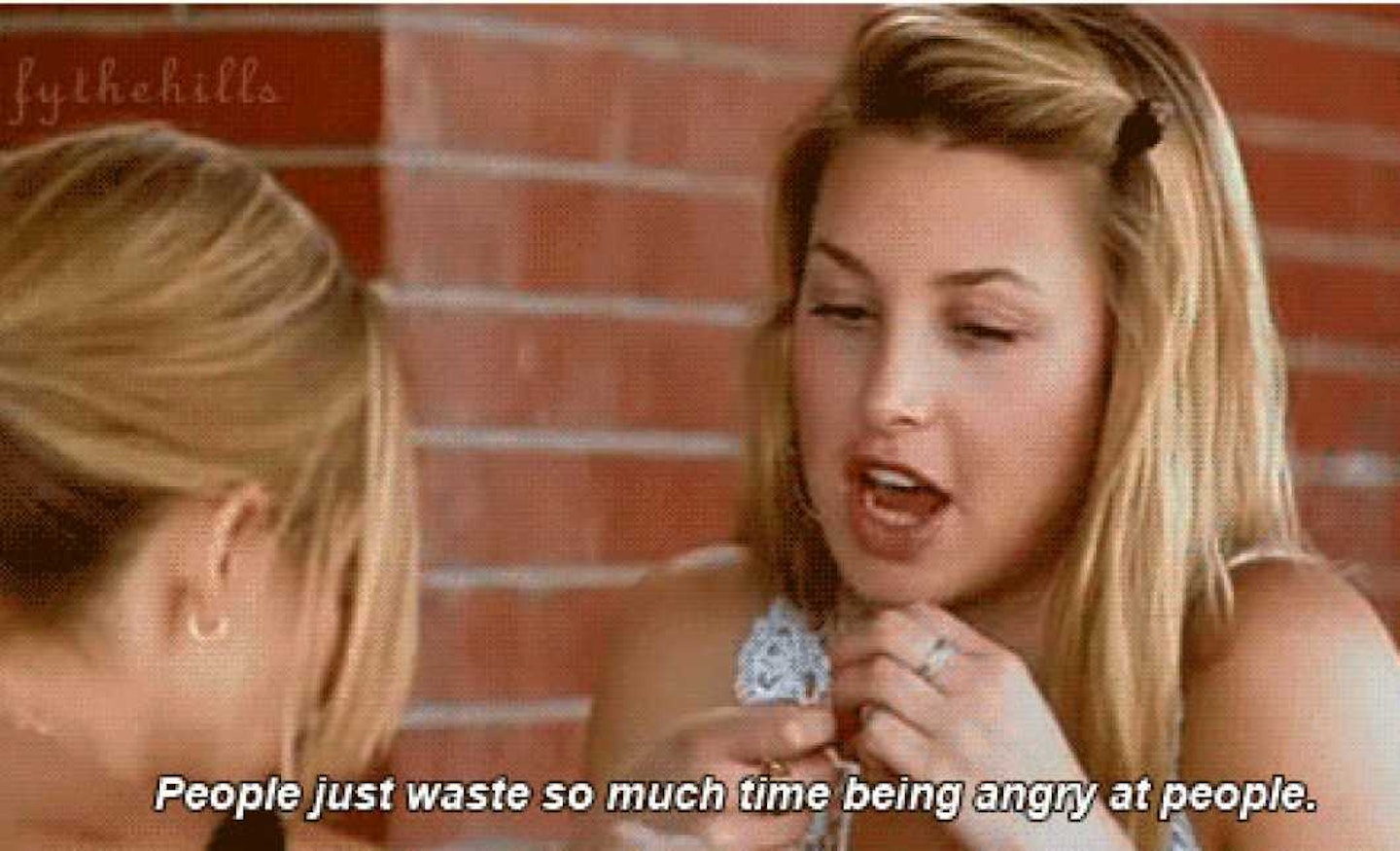 6 of 11
6. Everyone needs a friend like Whitney
This gal has some serious wisdom to dish out over those long chats in the Teen Vogue fashion cupboard - like don't waste your time being angry at people, and sometimes you have to make sacrifices for the good of yourself.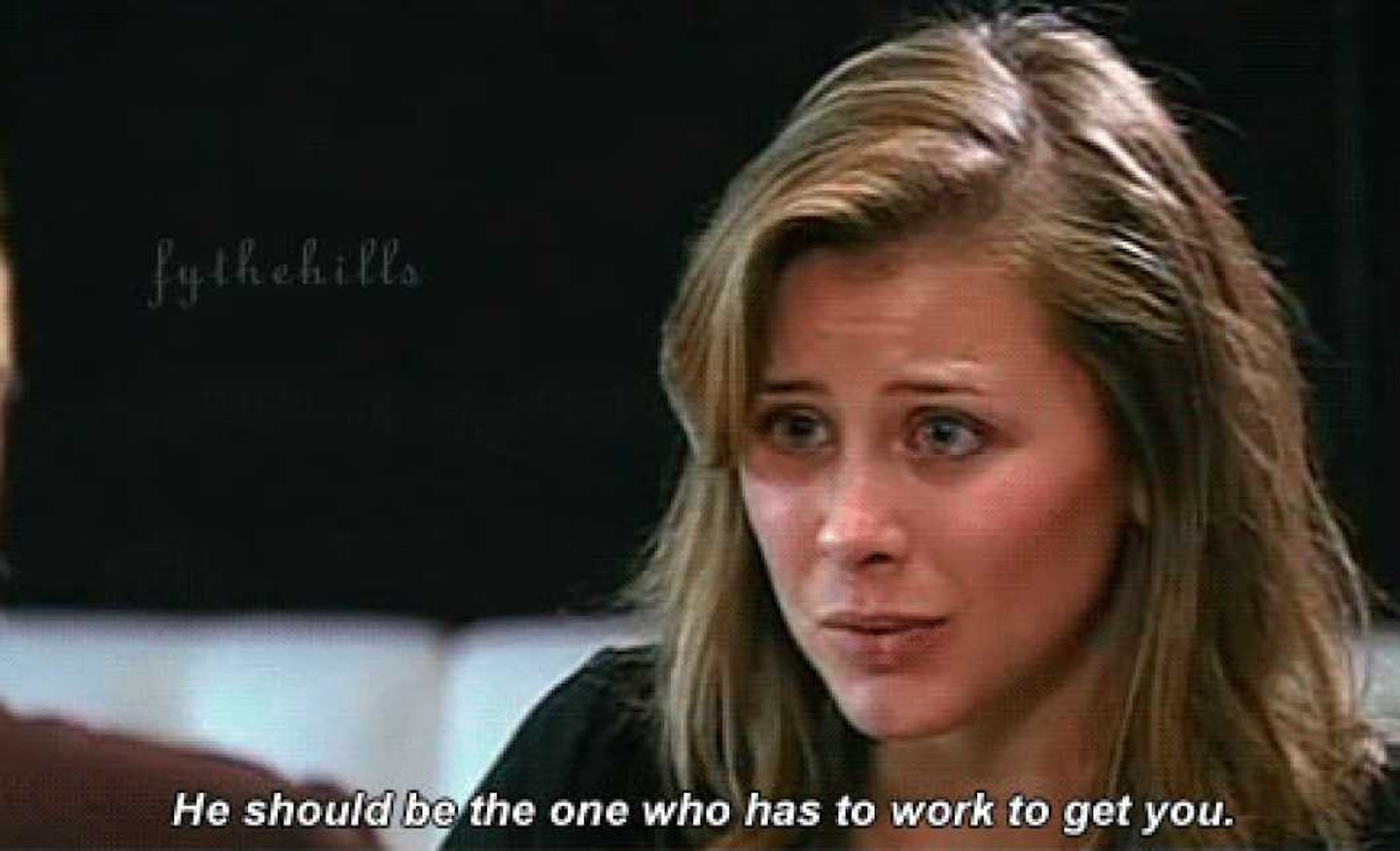 7 of 11
7. And also Lo - because, real talk!
She always grounded LC and was insanely blunt - which is sometimes exactly what you when over-agonising about boys.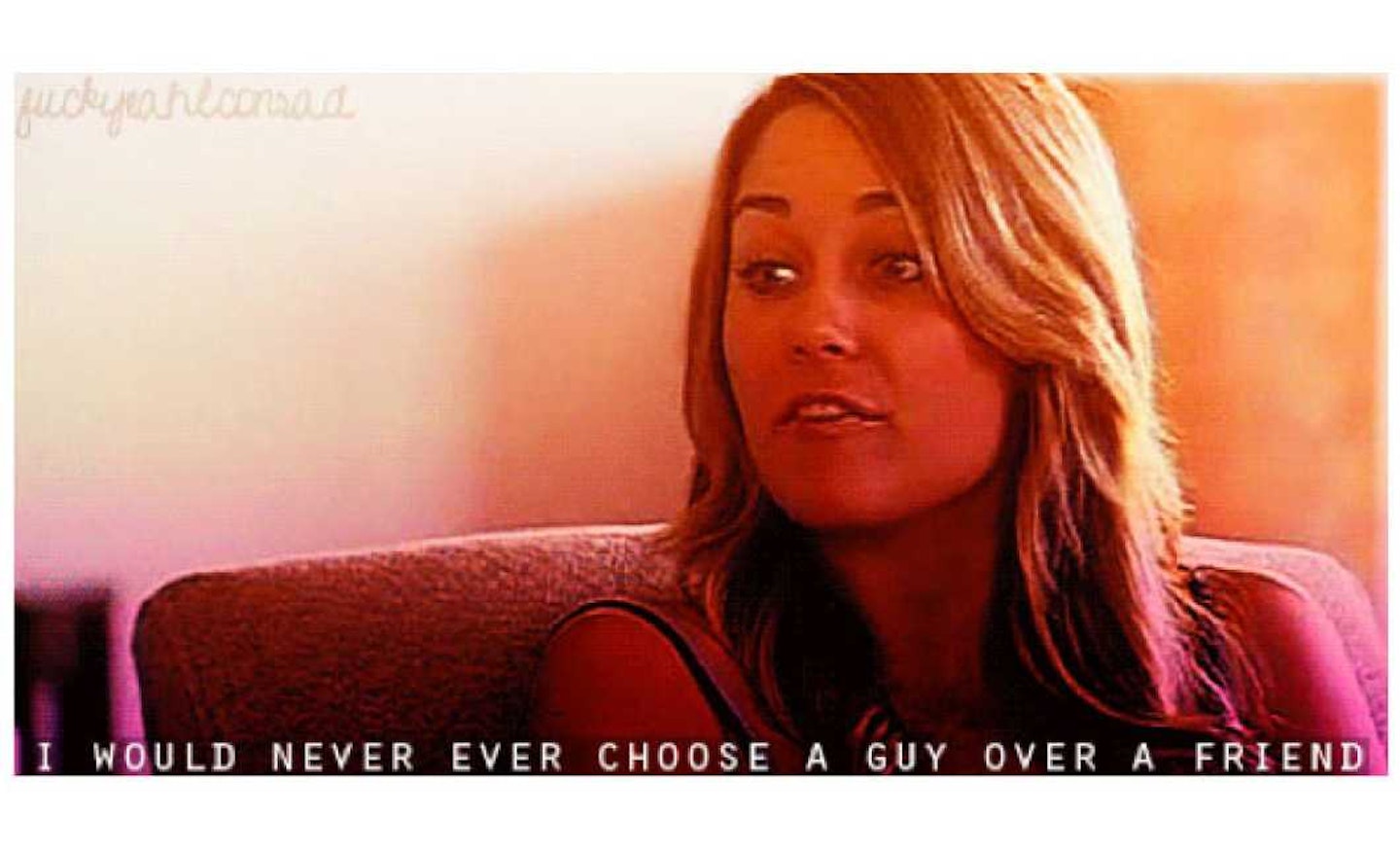 8 of 11
8. Never choose a guy over a friend
Look where it got Heidi! LC would NEVER ditch a mate for a douchebag boyfriend who was constantly mean to her.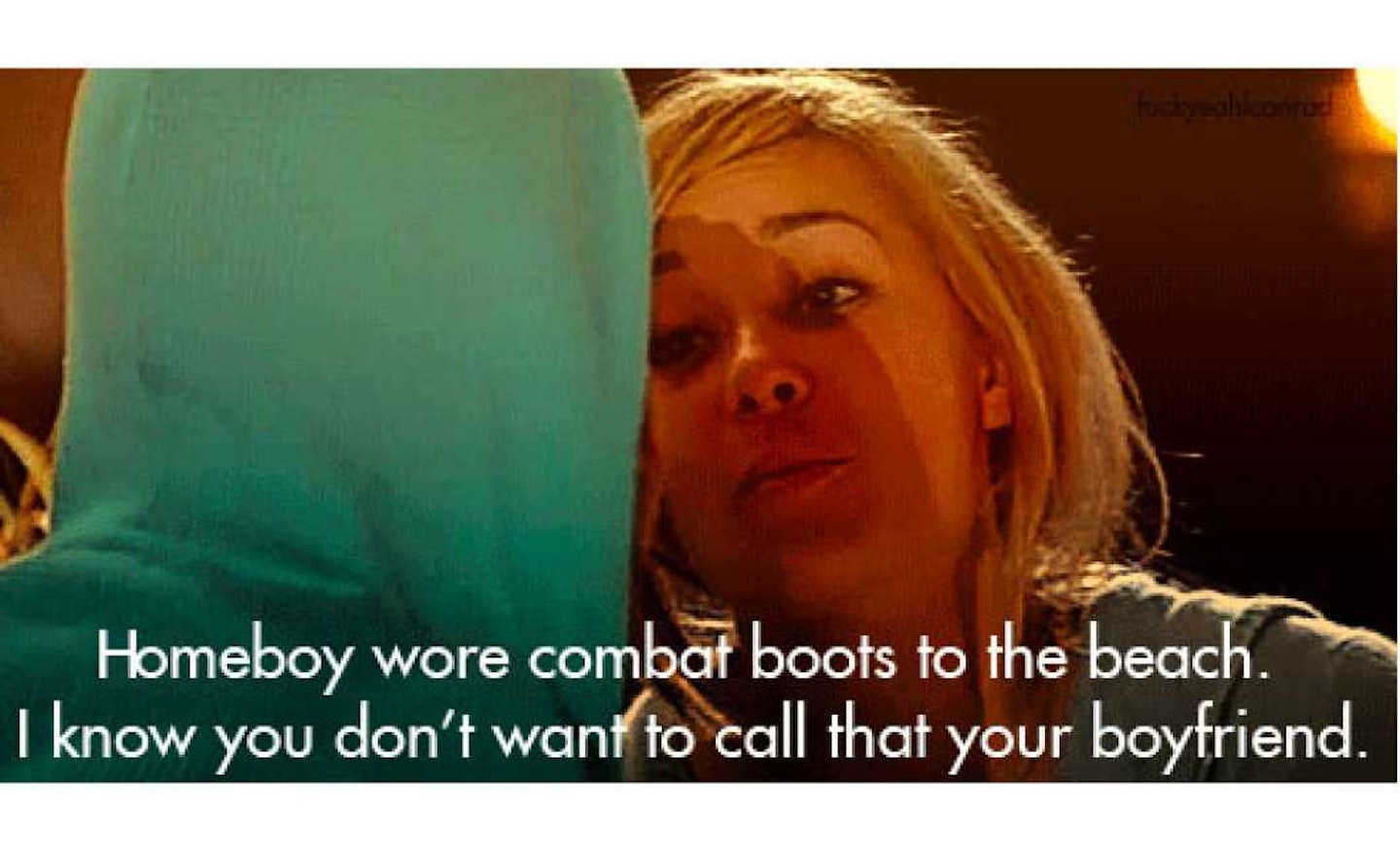 9 of 11
9. Know what to say when your friend gets dumped
Exhibit A: LC to Audrina when she was rid of Justin Bobby. 'Homeboy wore combat boots to the beach'. PREACH Lauren, preach.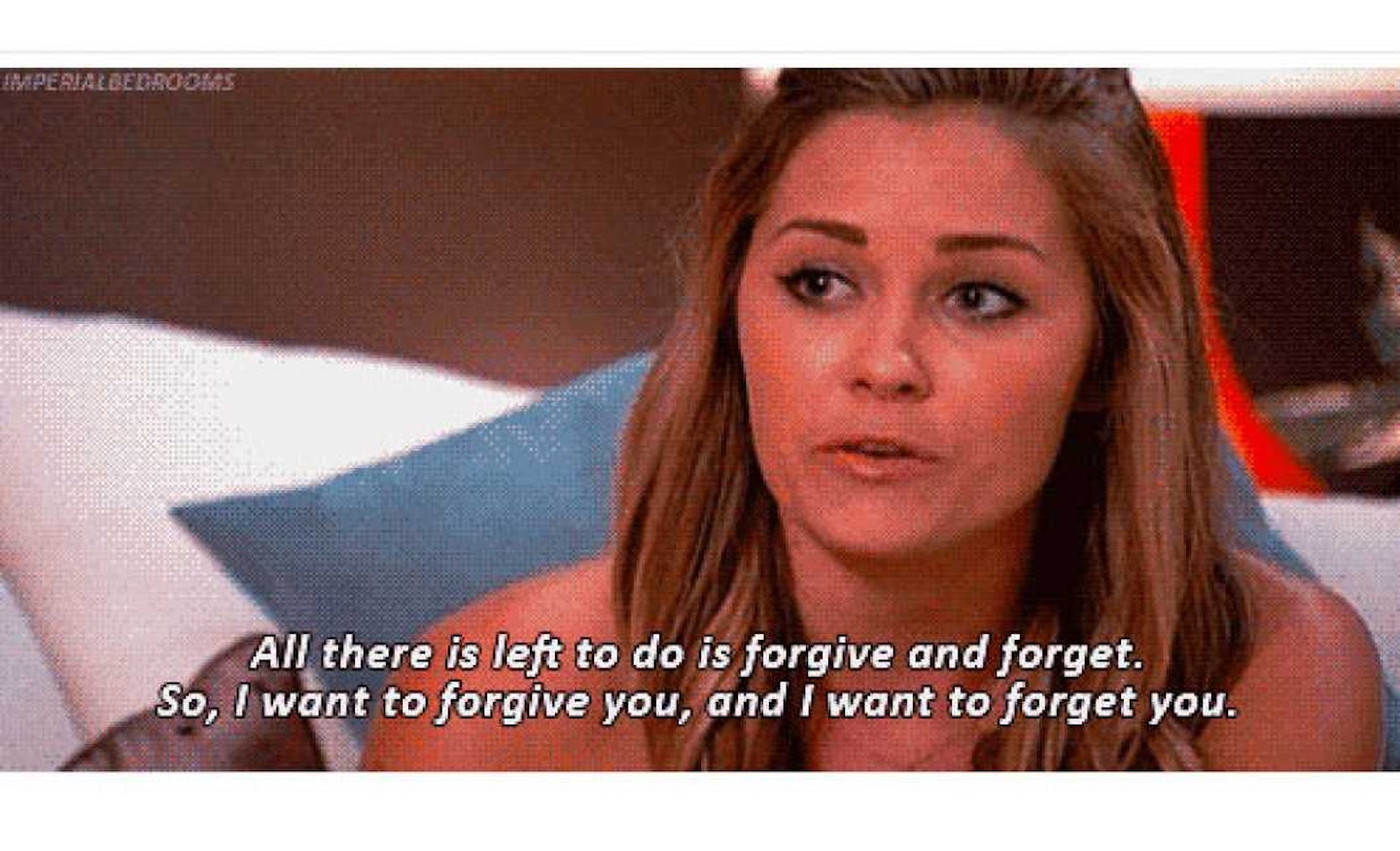 10 of 11
10. When a friend does something terrible, don't keep them in your life
LC was brutal - she wanted to forgive and forget Heidi.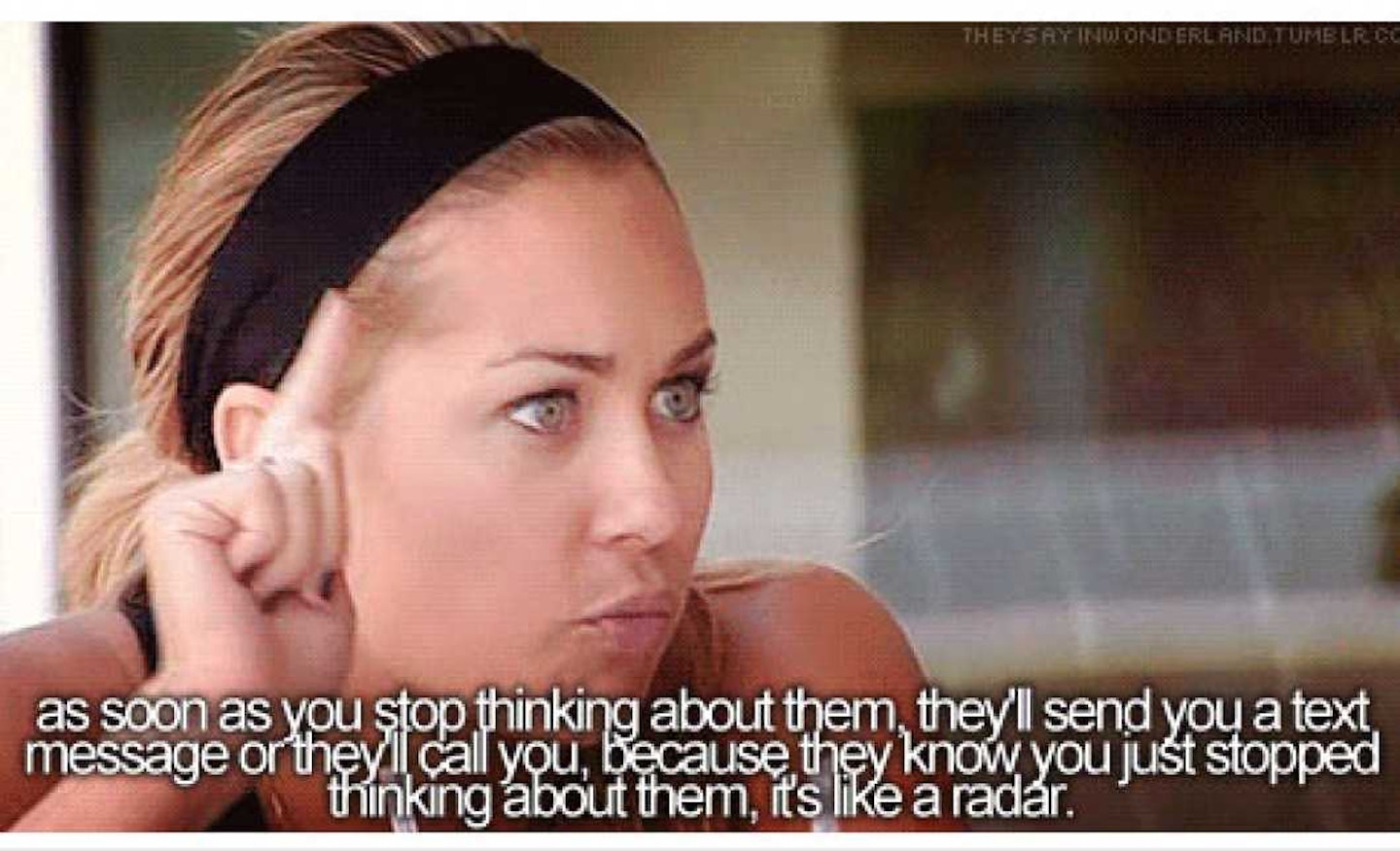 11 of 11
11. You can have bad taste in men, but still dish out boy advice
LC always seemed to date annoying perma-tanned bros with too-white teeth, but she always seemed to know the right thing to say.