We don't think we will ever hear the end of Gwyneth Paltrow's vagina candle. Never have we seen the world go so mad over a candle. So much so that it actually sold out on Goop (very quickly).
One of the reasons why, though, might be because Elton John has reportedly bought them in bulk - according to perfumer Douglas Little, who worked with the Oscar-winning actress to make the $75-each wax creation.
'We have been hounded and stalked by so many people,' he told The Cut. 'I saw the candle being sold on eBay for a ridiculous price. Elton John bought a ton of them. Like a lot. Like, a lot a lot. He's a fan.' Wow - there must be one in every room.
So what does this head-line grabbing candle actually smell like? According to Heretic, the thoroughly Instagram-able brand behind the showstopper, we have to 'imagine a bundle of roses wrapped in suede'. It's a 'voluptuous scent of fantasy and seduction. Made with a combination of natural and safe synthetic fragrance' with top notes of bergamot, geranium and cedar, heart notes of damask rose and a base of ambrette seed.
Elton isn't the only big name who's a fan of the unconventional scent - another celeb who has admitted she wants to get her hands on one is Holly Willoughby. Speaking on This Morning, she asked, 'Is it wrong that I want to buy one?' Now's probably the time to admit that we really want one, too.
Shop: The 10 Maddest (But Actually Pretty Awesome) Things You Can Buy On Goop Right Now
10 Best Buys On Goop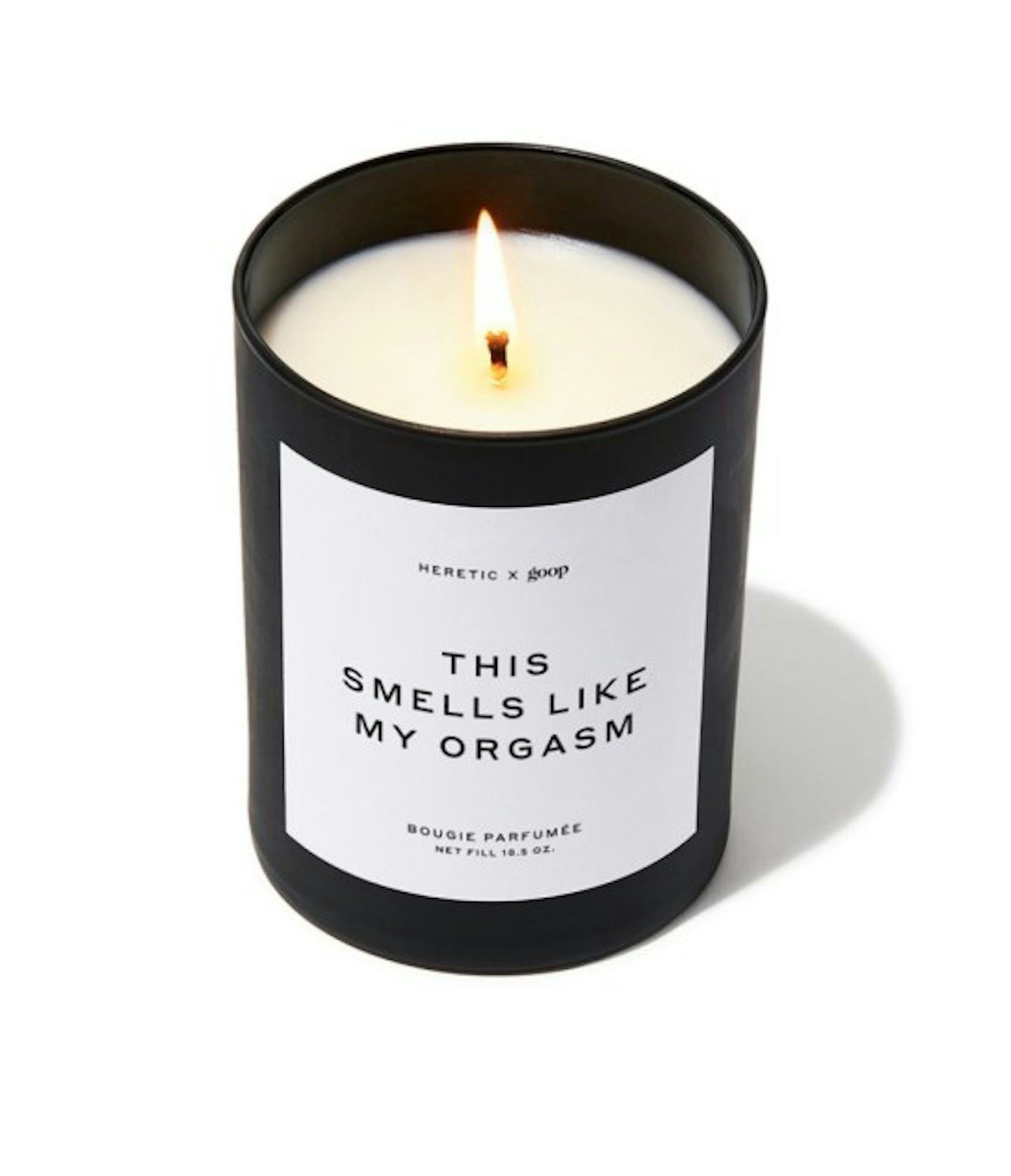 1 of 10
Goop This Smells Like My Orgasm Candle, £75
After the success of 'This Smells Like My Vagina Candle', Gwynnie went on to launch another candle and this time it smells like her orgasm with tart grapefruit, neroli, and ripe cassis berries. Described as 'sexy, surprising, and wildly addictive'.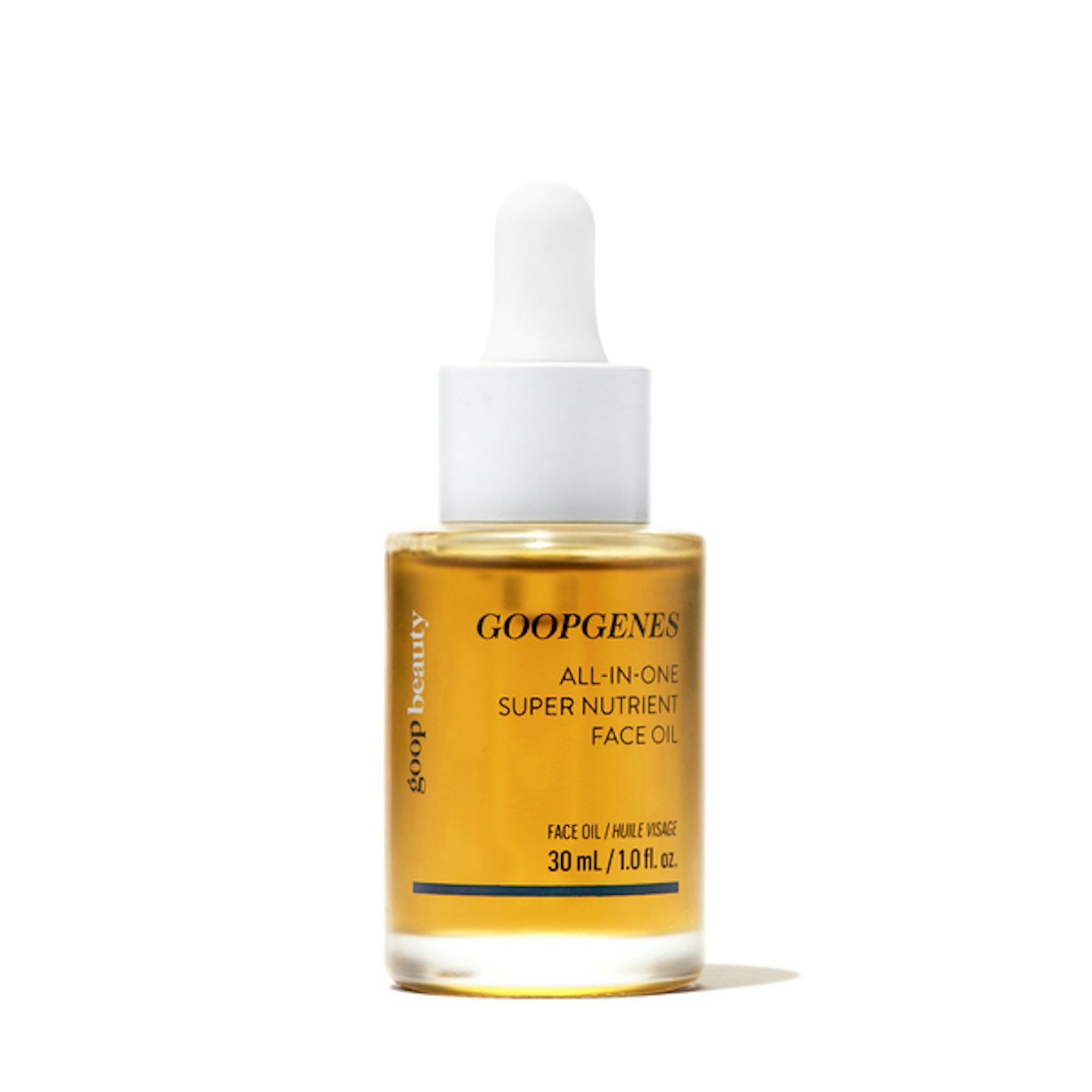 2 of 10
GOOPGENES All-in-One Super Nutrient Face Oil, £86
Not a fan of facial oils? You haven't tried GoopGenes face oil. Packed with 9 potent oils (including bakuchiol, vitamin C superfood and organic amla), the luxurious formula smooths skin, bolsters glow and locks in hydration. Triple tick!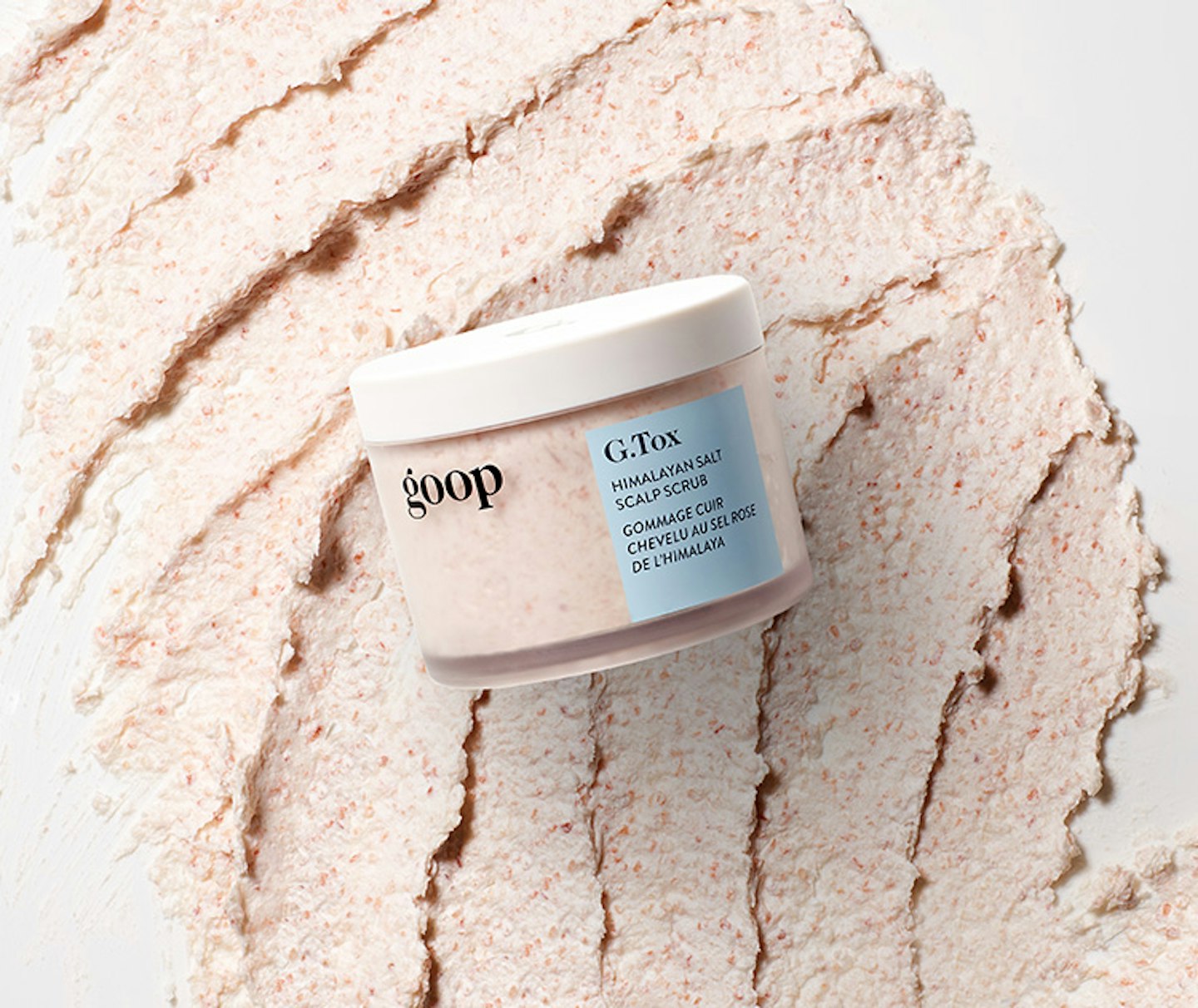 3 of 10
G.Tox Himalayan Salt Scalp Scrub Shampoo, £38
This bad boy is designed to be used as a shampoo, no repeat necessary, and followed up with conditioner. The Himalayan salts dissolve as you use it, so it nourishes your scalp (with cold pressed moringa oil too) while it whips away product residue to promote better growth. What a corker.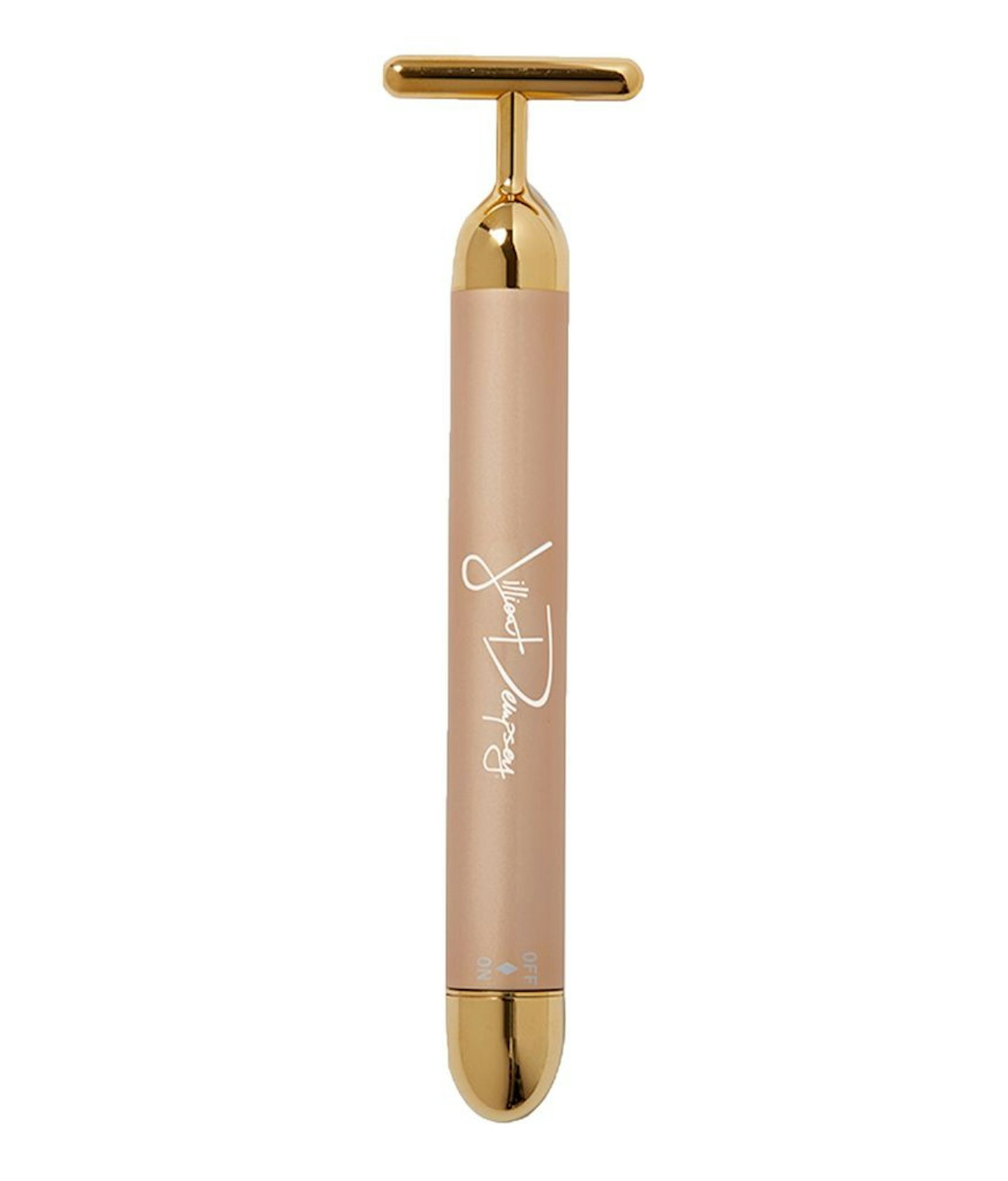 4 of 10
Jillian Dempsey Gold Sculpting Bar, £179
This truly is a luxury buy, it's plated in 24 carat gold! A-list facialist Jilian Dempsey famously uses this on her clients pre-red carpet, Gwyneth herself popped it on her Instagram stories while using it to get ready for the Golden Globes this year. The tool vibrates to boost its massaging effect, and aids lymphatic drainage as it goes, to reduce puffiness.
5 of 10
Mobot Black Foam Roller Water Bottle Big Bertha 40oz, £55
It's a water bottle (a pretty banging looking one at that) AND a foam roller! We're a tiny bit obsessed. You can stay hydrated and ease out those areas of muscle tension with a single buy. Mind. Blown.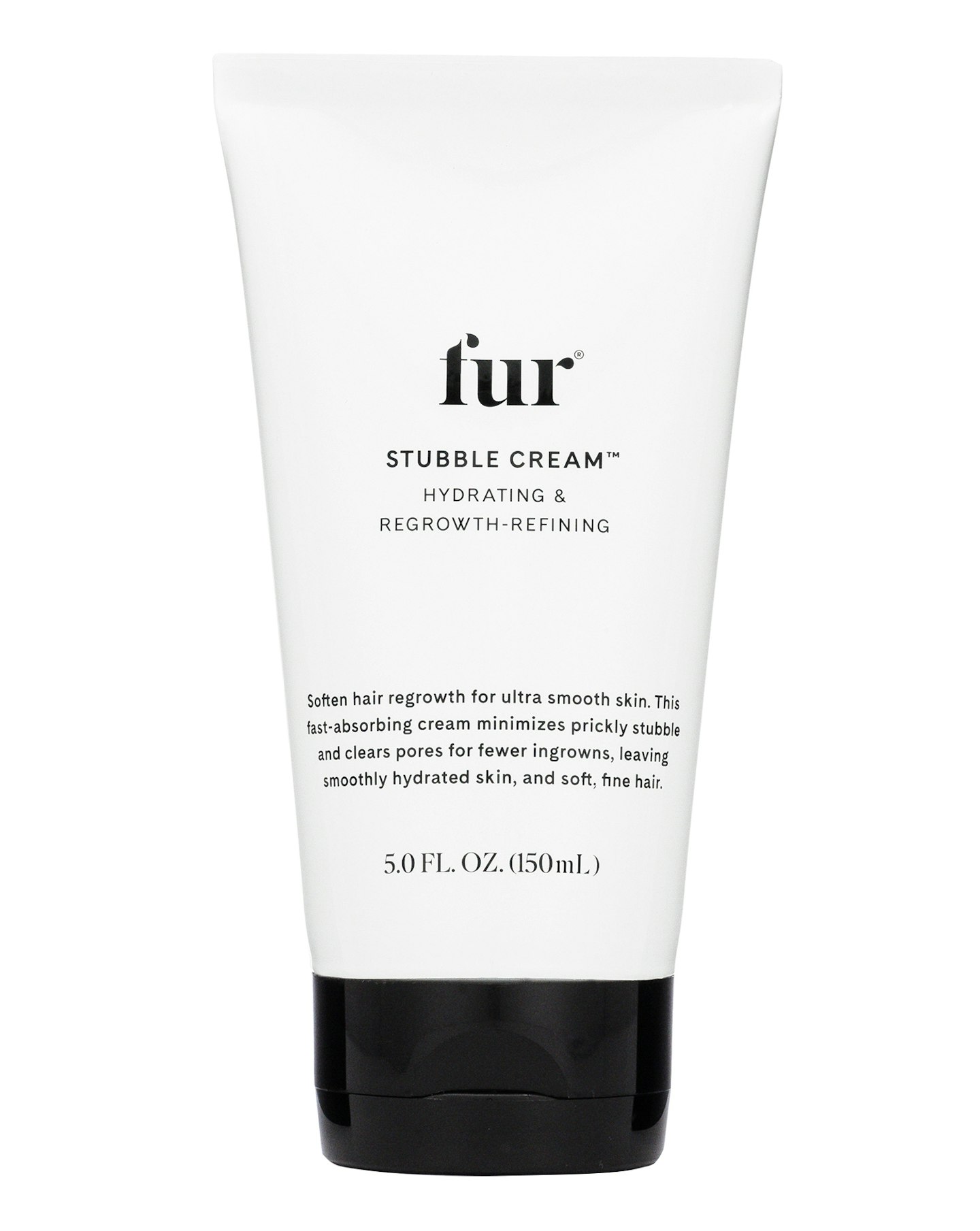 6 of 10
Fur Stubble Cream, £35
No, it might not be the most glamorous thing in the world to consider buying, but we'd say a cream that instantly soothes skin and helps to ward off ingrowing hairs, razor burns and waxing rashes is worthy of a fair bit of respect.
7 of 10
Nécessaire The Sex Gel, £19
Have you ever seen a more chic looking bottle of lube? We think not. This water-based gel made with organic aloe vera is less about the 'teenage boy with a sock' look, and pertains more to the sexy Parisian vibe. We're here for it.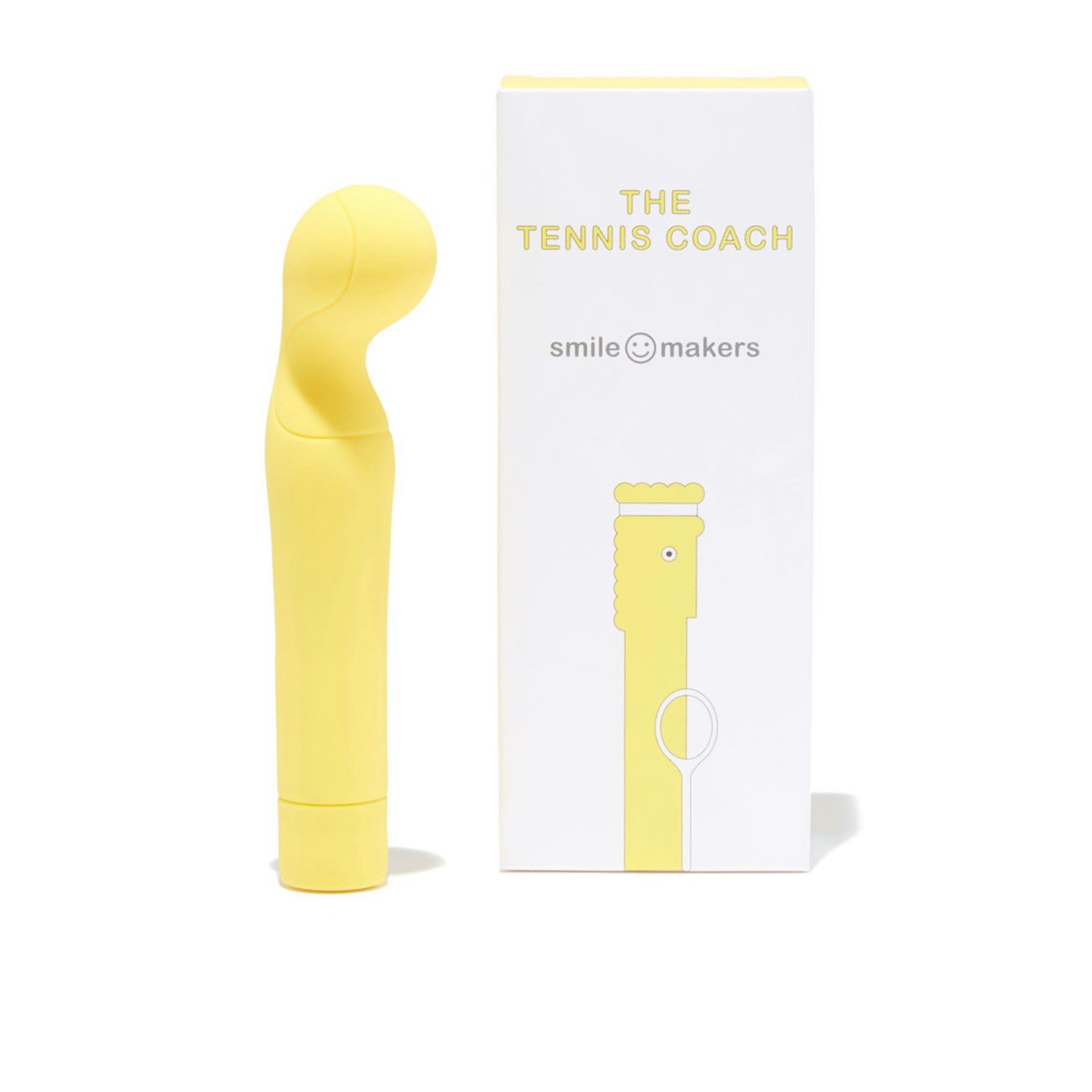 8 of 10
Smile Makers The Tennis Coach Vibrator, £39.95
Yes, Goop sells vibrators. Check this one out. It's part of a range comprised of equally modern and discreet designs of different shapes, and the names are inspired. Here we have 'The Tennis Coach' and the range also includes 'The Millionaire', 'The Frenchman' and 'The Fireman'. Which one are you drawn to...?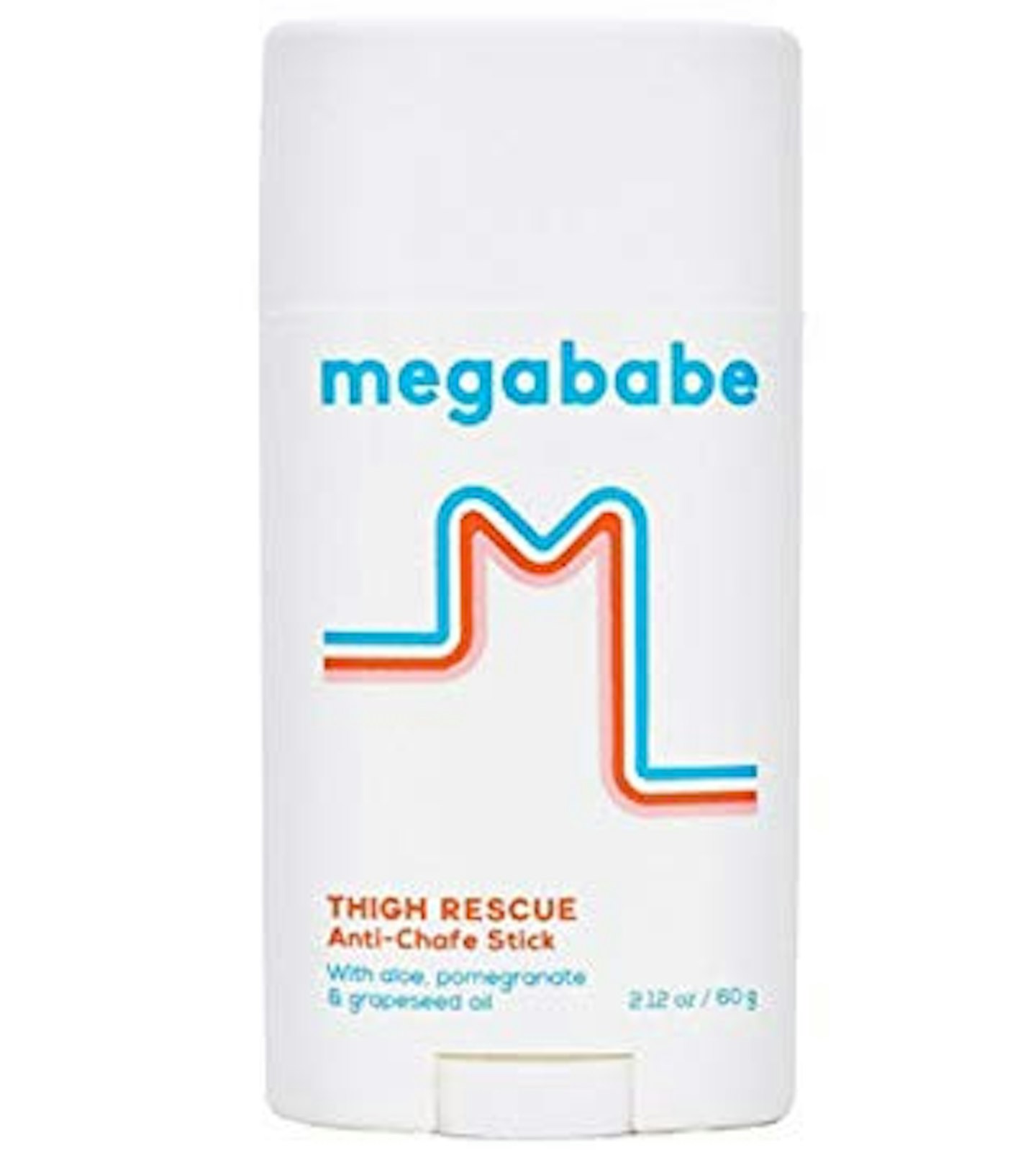 9 of 10
Megababe Thigh Rescue, £13
Made with aloe vera and pomegranate seed extract, this soothing balm helps to alleviate irritation caused by chafing, making it perfect for those plagued by inner thigh chafing, or anyone who's a regular runner, biker, you name it. Bravo Goop, an inspired addition.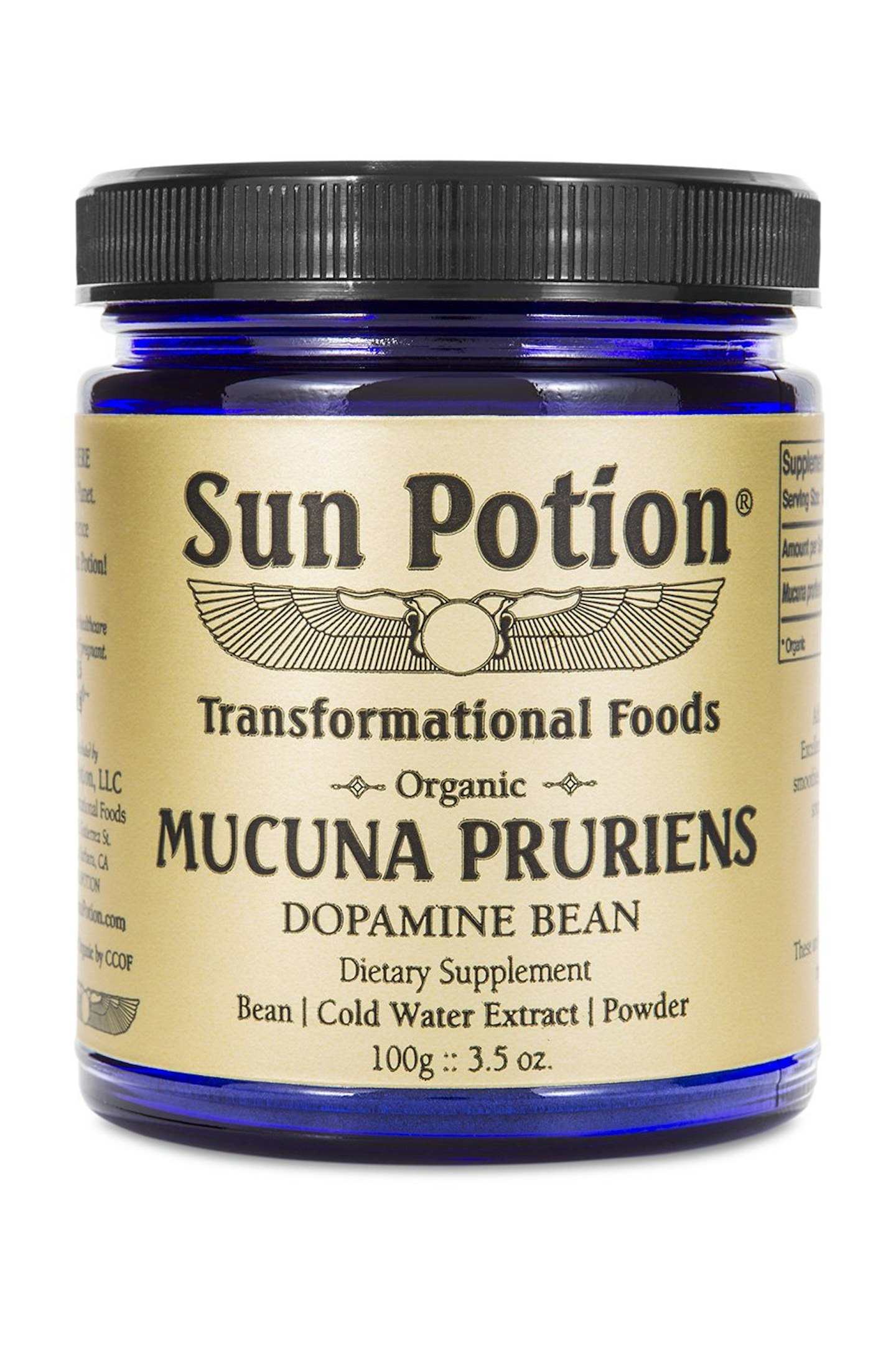 10 of 10
Sun Potion Mucuna Pruriens, £43
Dubbed on its packaging the 'Dopamine Bean', this supplement is linked to many different types of ancient medicine, one of which is Ayurveda. Some of its effects are linked to mood. It's believed to help improve motivation and boost energy. We'll take some of that please.
READ MORE: Gwyneth Paltrow Admits Taking MDMA With Husband Brad Falchuk In Her New Show
READ MORE: Everything We Learn About Gwyneth Paltrow From Her New Show, The Goop Lab