If you've been waiting for a TV show to fill the Sunday night void left by Downton Abbey, you've doubtless been enthralled by Doctor Thorne, ITV's latest costume drama. Adapted from Anthony Trollope's novel by none other than Julian 'Downton' Fellowes, it's a lavishly presented tale of marriage, money woes and meddling family members (so far, so Downton, then?).
At the heart of the show is Mary Thorne, an ingénue played by rising star Stefanie Martini. Fresh out of drama school, Doctor Thorne marks the young actress's first major TV role – not bad for a debut, right? We caught up with Stefanie to talk about her breakout role, the importance of strong female characters and her upcoming part in NBC's apocalyptic Wizard Of Oz re-boot, Emerald City.
Mary in Doctor Thorne is your first lead role - was it a long audition process, and how did you react when you found out that you'd got the role?
I went in for audition twice, then I got to go in with Harry [Richardson], who plays Frank in the show, for his final audition – but when I already had the part, so I was on the other side of it. I didn't expect to get the role at all, so when I found out I was really, really over the moon.
Doctor Thorne is director Julian Fellowes' first project after Downton Abbey. Did it feel like people's expectations were really high?
I didn't see the Downton link as pressure – I just saw it as really good exposure! Julian has adapted it from the book [by Anthony Trollope] – he hasn't completely made it up himself – so it's not quite the same thing. There are only three episodes, a beginning, middle and end, so you know where the story is going to go, and it's so much smaller than Downton. [Doctor Thorne] is wonderful and beautiful, and Julian made it out of love for the story, but it's a very different thing to Downton, which takes the pressure off. It's mainly a good thing, because it means that more people will watch it – everyone loves Downton!
How did you prepare for your role as Mary?
Mary is so virtuous and good that I didn't want to overthink the role, to add anything or put anything crazy on her – I wanted her to be as pure as possible. She was an absolute dream to play. I imagine that I could be like her if I grew up in those sorts of circumstances – I didn't feel like she was a million miles away from me. She was like me on a very good day – a perfect version!
Did you read the book?
I didn't read the book, no. I thought it would be best to just work from Julian's script and not overcrowd myself with too much information. I'm absolutely going to read it now, though, to see whether or not I got it right! I read little bits of the character descriptions, and the description of where she lived, which was really useful.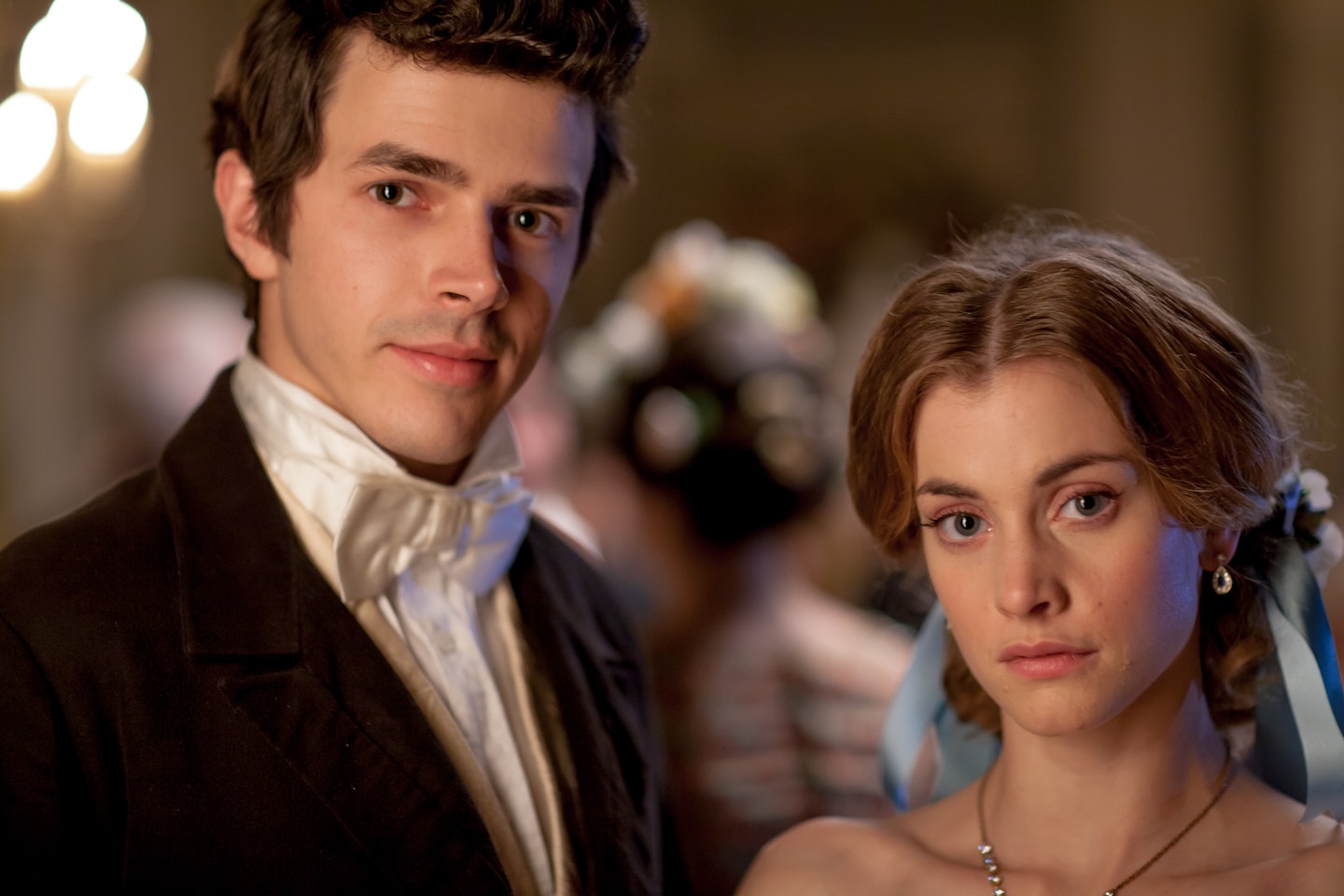 With co-star Harry Richardson in Doctor Thorne
The show has a really strong cast. Is there anyone that you particularly enjoyed working with?
I loved working with Tom Hollander – he's great in this, and I love Mary and Doctor Thorne's relationship. It's quite modern for the time – almost like a parent-child dynamic, but they're also friends, which is really nice. Ian McShane was brilliant – I had a scene where I had to feed him porridge and kept covering his entire face it in, but he was so nice about it. Janine Duvitski [who plays Lady Scatcherd] is hilarious and so lovely. The show is filled with all these amazing people!
The setting are pretty amazing, too?
We got to stay in some really cool place, mostly around the edges of London, but they filmed a bit in Pensford, which is near to Bristol, quite near to where I grew up. It was lovely going back there for filming. Another time we stayed in this castle in the middle of nowhere, which was kind of scary... I had no phone signal or Internet for three days, so I just walked around, and around, and around the lake.
Did the period costumes take a lot of getting used to?
It certainly takes a few days for your body to get used to wearing a corset... It sounds really gross but apparently your insides move around to fit it! After a while, though, it doesn't hurt so much. I'd be clutching at my skirts all the time. Julian came onto the set one day and I was reminded not to do that! You're wearing this massive skirt, so you need to hold it up to walk, but of course they wouldn't have done that in those days...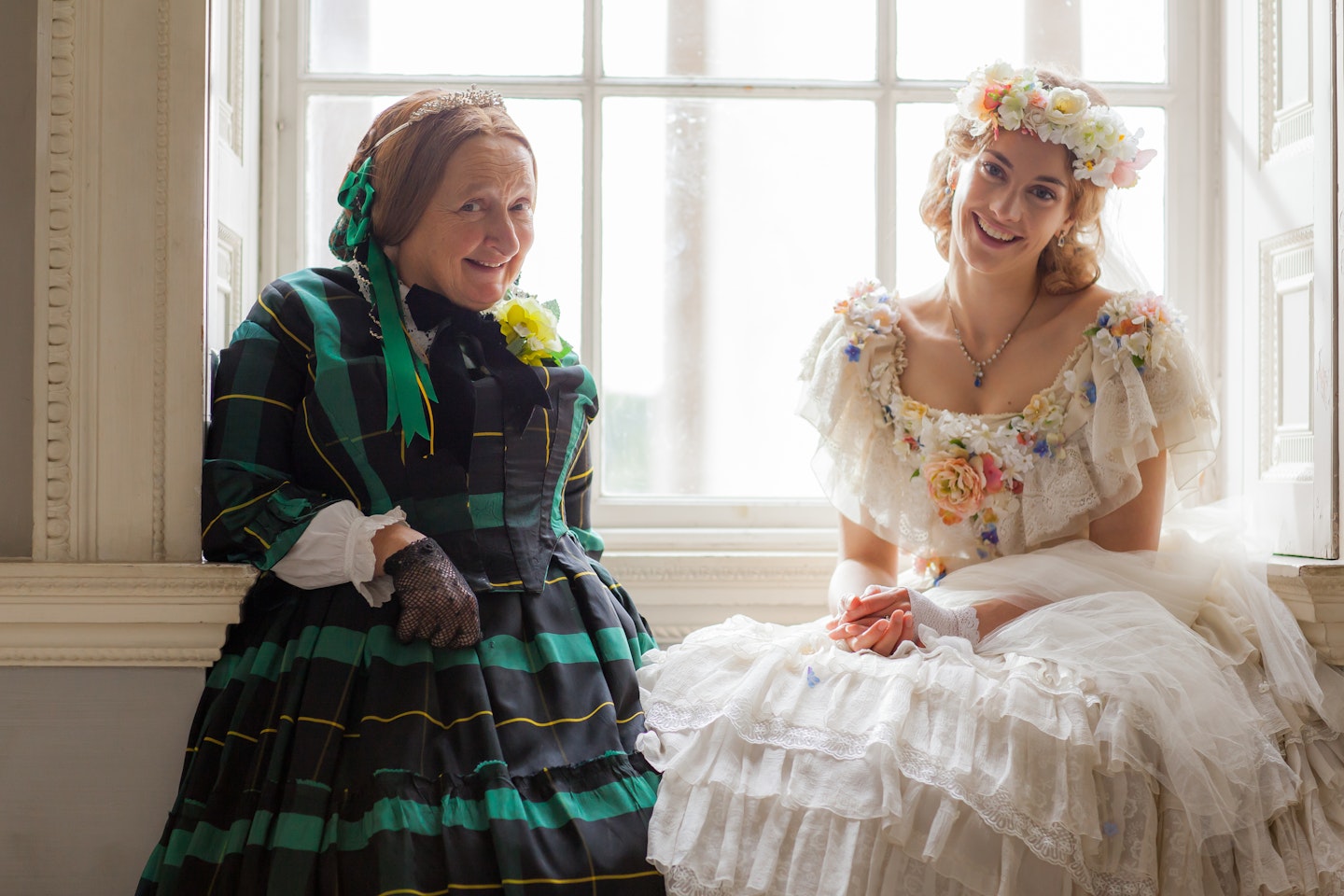 With Janine Duvitski in Doctor Thorne
Have you had people recognising you since the show aired?
I'm very fresh faced in Doctor Thorne, I have a centre partying and wear blue clothing all the time... so with glasses and my hair up I look pretty different. But no, no one's recognised me. I was in Budapest for the first episode so I missed that. Who knows if it'll happen at some point.
The female characters in Doctor Thorne aren't pushovers, and that feels quite modern - is that something that appealed to you?
Yes, absolutely. It's got really strong female characters. You look at Rebecca Front and Phoebe Nicholls' characters, who are completely running the show. They're all brilliant, really funny women and I love that. Mary's great, too - she's never complaining or whining, just getting on with it and keeping herself together.
Do you think it's hard to find interesting or challenging roles for women?
I'd definitely say that. I think it is getting better, but it's very difficult if everything is written by men. They might know how to write male characters really well, but might not necessarily be able to write women so well. It all comes down to that, I think - when there's more female writers and directors in the industry, then there'll be plenty more three dimensional roles for women. But every now and again, you do get wonderful, wonderful things - and I think you can make all roles better, even if you get given a slightly rubbish wife or girlfriend role.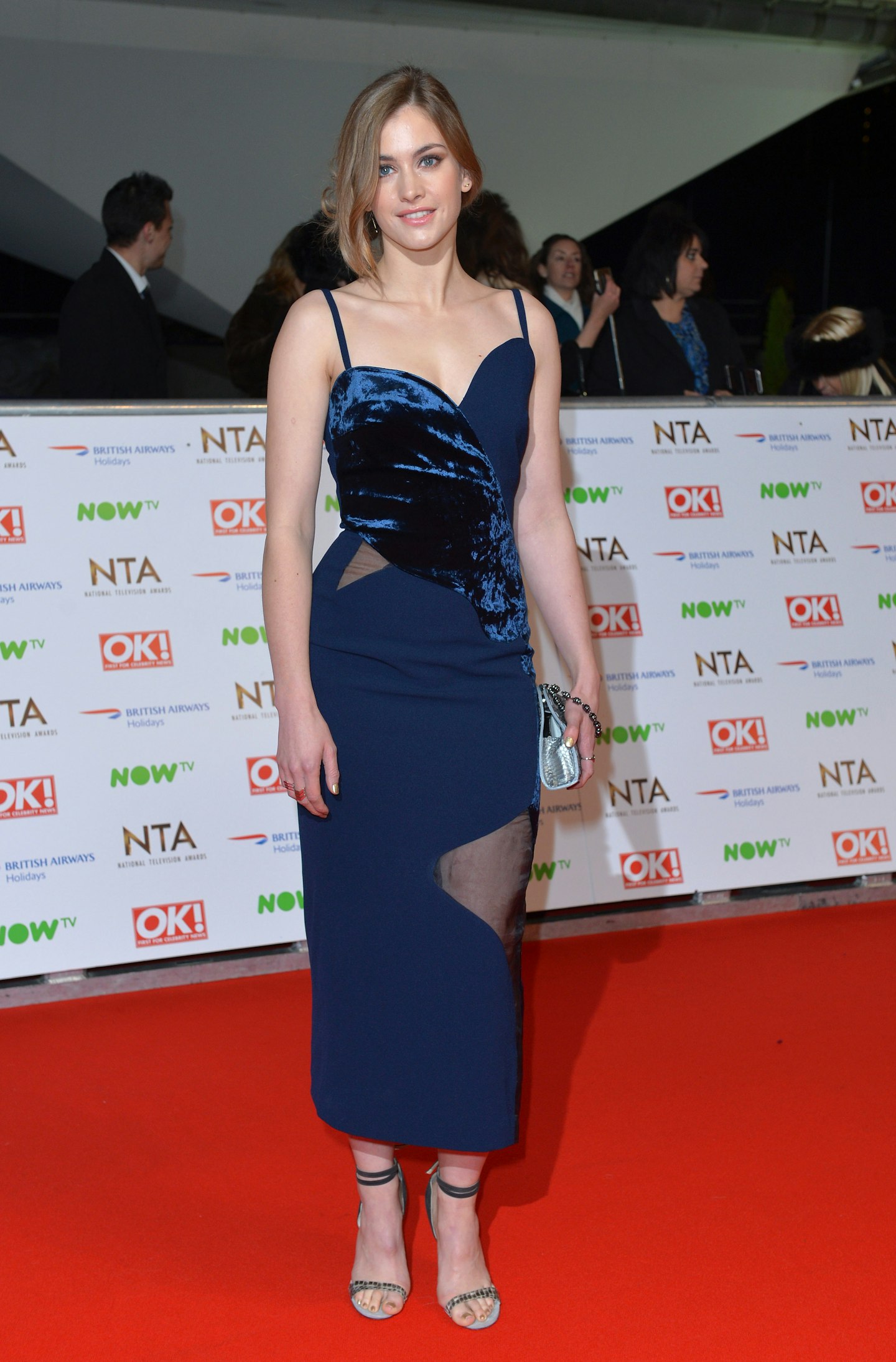 At the National Television Awards 2016 [Credit - Getty Images]
Can you tell me about your next project, [NBC TV show] Emerald City?
My character in Emerald City is very cold and powerful, quite demanding and serious. It's really fun, a complete contrast to Doctor Thorne. With Mary, the focus was on being really, really emotionally honest, whereas with this character, it's kind of the opposite. She's very unemotional, kind of detached, so it's very different.
How do you like to switch off when you're not working?
I'll find a really good book, or take a walk around Hampstead Heath, do some exercise... I cook a lot, and try to spend as much time as possible with friends. It's so difficult when you all have different schedules, especially if you're not doing 9 to 5 jobs so no one has the same time off. After Emerald City, I'd quite like to maybe go to another country, learn a musical instrument!
Is there anyone in the industry that you'd really love to work with in the future?
I'd love to work with [Sherlock star] Andrew Scott. There have been so many things I've seen recently where I've thought that people were amazing. I'd love to work with [Shameless star] Anne-Marie Duff, and I'd love to do something crazy with Johnny Depp in - I mean, everyone would! There are so many actors out there that I'd like to work with, it's really quite overwhelming.
Doctor Thorne will be available on DVD and Digital Download from 21st March.
READ MORE: Tuppence Middleton: Everything You Need To Know About The War And Peace Star
READ MORE: Everything You Need To Know About Ophelia Lovibond