Chloe Madeley and James Haskell recently joined the reality show club, letting cameras into their home to capture an intimate glimpse of their family life.
But partway through Chloe Madeley: A Family Affair's run, the couple announced their split in a joint Instagram post, 14 months after welcoming their daughter Bodhi.
Why have the couple parted ways? Can you still watch their series? And when did they get married? Read on to find out.
When did Chloe Madeley and James Haskell split up?
In a statement shared to Instagram on 28 October, the couple announced they had decided to separate at the end of September.
The address to their followers read, 'Chloe and I mutually decided to separate at the end of September, 2023.
'We had not planned on releasing a statement at this time - certainly not while the television show was airing - but constant speculation about our marriage has, unfortunately, forced our hand.
'Beyond this statement, we will not be speaking about this matter publicly, and we would request privacy at this time.
'Our sole focus now is our beautiful daughter. We shall continue to co-parent with nothing but love.'
James included an additional message: 'It's with a lot of sadness I write this post, but unfortunately, in the world we live in, it has to be done.
'My priority is my daughter's and Chloe's happiness and security. For that reason, I won't be commenting any further.'
Why did Chloe Madeley and James Haskell split up?
Personal trainer Chloe, 36 - the daughter of TV stars Richard Madeley and Judy Finnigan - and former rugby flanker James, 38, have not cited a reason for their split.
Prior to announcing their separation, James made headlines on 13 October when photos emerged of him chatting to a mystery blonde outside Marylebone's Chiltern Firehouse, which prompted questions about the state of his marriage with Chloe.
Per multiple reports, the woman he was seen with is PR director Martine Bridge.
A few days later, Chloe was pictured in the capital on a night out with friends and her wedding ring was notably missing.
Amid speculation that there was trouble in their marriage, a separate photo of James, thought to be taken two weeks after Chloe gave birth to their daughter, was released, whereby he was chatting to a girl on the dancefloor.
What have Chloe Madeley and James Haskell said about their split?
This week, a fan asked Chloe during an Instagram Q&A whether there was a chance she and James would reconcile, adding their break-up was 'sad'.
Chloe replied with an image of Bodhi on James' shoulders, saying, 'James and I are not together anymore but we are determined to be the absolute best parents we can be to our amazing little girl.'
James has also implied things are amicable between them as he recently shared a photo of Chloe giving Bodhi a kiss on the cheek.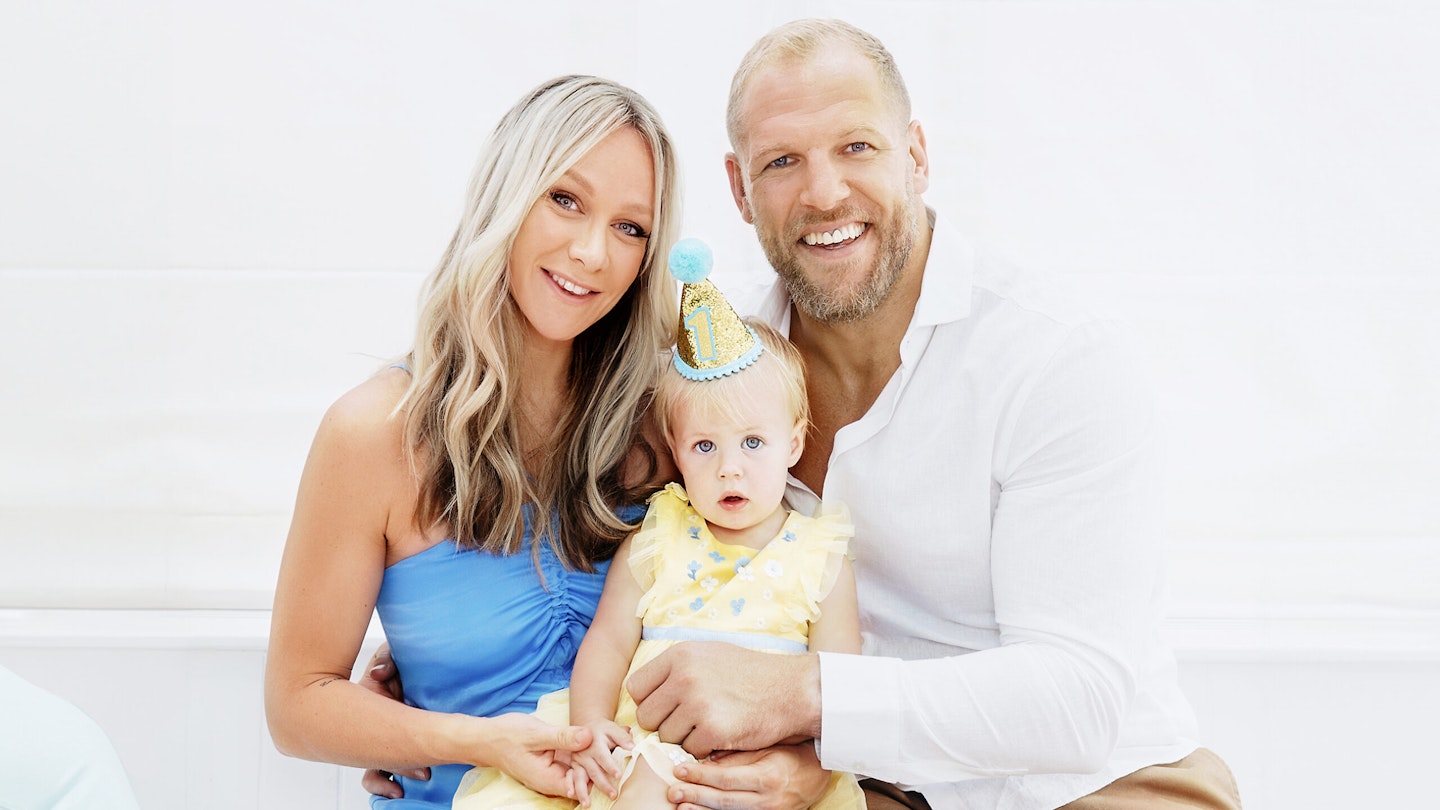 What channel can you watch the series Chloe Madeley: A Family Affair?
You can watch Chloe Madeley: A Family Affair on ITVX. All episodes are currently on the streaming service.
The show spotlights the couple's highs and lows, which included the revelation that they attended couples' therapy in a bid to work through their issues.
In one instance, they had a blazing argument over snaps James had shared on Instagram with bikini-clad women. Chloe called it 'embarrassing', which led to James – who elsewhere claimed she 'treats him like a dog' - retorting, 'Well go and speak to a therapist, it's not my problem.'
In an additional scene, James insisted that Chloe didn't dress 'sexily' enough for him.
When did Chloe Madeley and James Haskell meet?
Chloe and James exchanged messages online in 2015 before going on their first date.
At first, Chloe wasn't sold. 'I thought, "If this guy is cracking on to me on social media, I'd better believe that I wasn't the only girl he was doing that to," so I had no interest in him at first,' she told Hello.
But after wooing her over with humour, James and Chloe went on their first date, bonding over dinner and green tea at a restaurant in central London.
'When he kissed me goodnight, it was game over,' Chloe confessed.
When did Chloe Madeley and James Haskell get engaged?
After three and a half years of dating, Chloe and James took their relationship to the next level by putting a ring on it in April 2018.
Ex-England rugby star James popped the question during a romantic trip to Paris, proposing with a ring he had personally designed.
Chloe was caught completely unaware, telling Hello that she was speechless and 'stared at him in disbelief'.
'Planning the rest of my life with Chloe is exciting and I couldn't be happier,' James gushed to the outlet.
When was Chloe Madeley and James Haskell's wedding?
The pair exchanged vows in an intimate ceremony held at a village church in Berkshire on 16 December 2018.
Chloe revealed to Hello that it was Prince Harry and Meghan Markle's wedding that inspired them to get married in a church.
Ahead of their nuptials, she said, 'James sat me down and said, "I can tell you why I love you every day but I won't get to make these vows unless we marry in church. I want to get married in a serious, historical ceremony."'
He added, 'It was very romantic. Until then I'd assumed we'd just pop in to a register office. Now I find the thought of standing in front of him in church very exciting. I love him to bits.'
When did Chloe Madeley and James Haskell announce they are expecting their first child?
Chloe and James took to Instagram in February last year to reveal they were going to be first-time parents.
The sportsman penned, 'Chloe and I are so excited to announce we are expecting our first child! [sic.] 'From the moment I saw her and heard her little heartbeat I fell in love! Let's hope she looks like her mum.'
Meanwhile, Chloe shared an album - which included a photo of her holding a pink babygrow alongside mum Judy, who was holding the scan photos - captioned, 'Little one [sic]'.
James also appeared on Good Morning Britain to discuss the exciting news.
Speaking to his father-in-law, who was hosting the show, he said, 'Well Richard, Chloe and I are expecting our first child. We are having a little girl and you are going to be a grandfather once again.'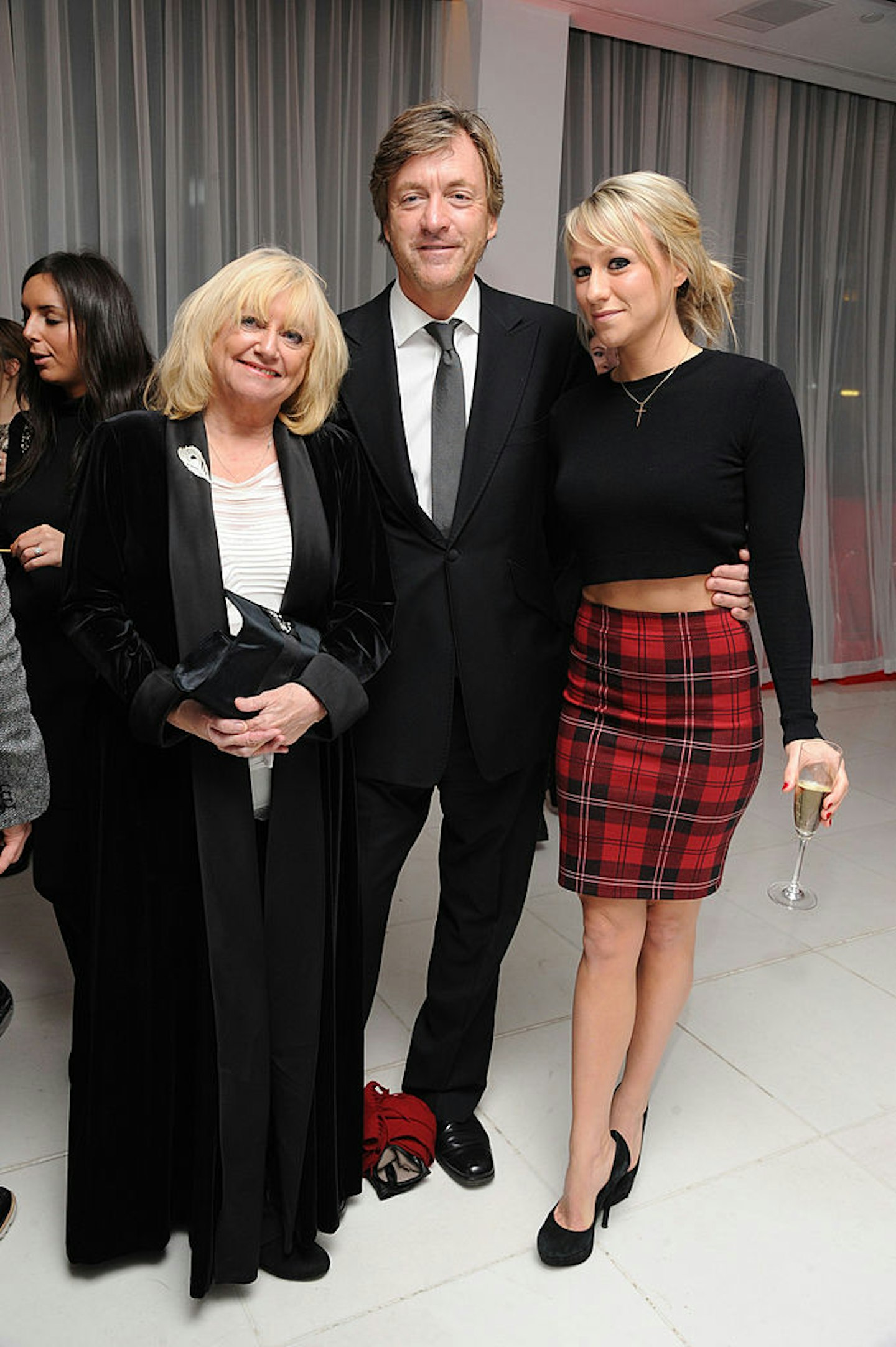 When did Chloe Madeley and James Haskell welcome their daughter?
On 14 August 2022, Chloe and James revealed they had become parents.
'We are delighted to welcome to the world our daughter. We are utterly besotted and beaming with pride,' Chloe wrote on Instagram, alongside a photo of her little one's hand. 'Our baby girl was born Wednesday morning, 10/08/22, 8.36am.'
Their daughter's name was later unveiled as Bodhi Rae Georgia.
The proud dad wrote, 'Welcome to the world my beautiful daughter Bodhi Rae Georgia Haskell. Yes I cried like a baby when she came out.
'I knew love but not like this! I finally understand what people have been banging on about when they talk about having children.
'To my mega wife @madeleychloe you have given me the best gift anyone could ever ask for. You were a proper machine during this period and are a natural-born mum. To be fair you have had a lot of experience looking after me.
'Watching you with Bodhi is the best thing. You are already amazing. I love you.'