Ariana Grande's favourite film is The First Wives Club. 'I love every woman in that movie. SJP, Goldie Hawn, Diane Keaton, Bette Midler, they're all so fierce,' she enthuses at the beginning of her sit down in London with Grazia. 'Maggie Smith, are you kidding? It's the best movie in the world.' Then, to prove her devotion to the 1996 cult comedy that came out when she was just three, Ariana sings the opening number, acts out a scene, and does her best Bette Midler impression (it's very good).
To the uninitiated in Ariana world, all of this can feel discombobulating. After all, everything about this 22-year-old from Florida says 'youth', from her previous career as a Nickelodeon teen star, her musical incarnation as a baby-doll princess singing bubblegum pop, and that powerful social media sway.
She is the third most-followed person on Instagram with 69.3 million followers, ahead of (relative) pop cultural nans Kim Kardashian and Beyoncé. But beneath the cute, 5ft 1in exterior – dressed today in signature girlish half-ponytail and a baggy vintage Polo Ralph Lauren sweater she got in Japan – Ariana Grande has something of the old-fashioned showbiz powerhouse about her.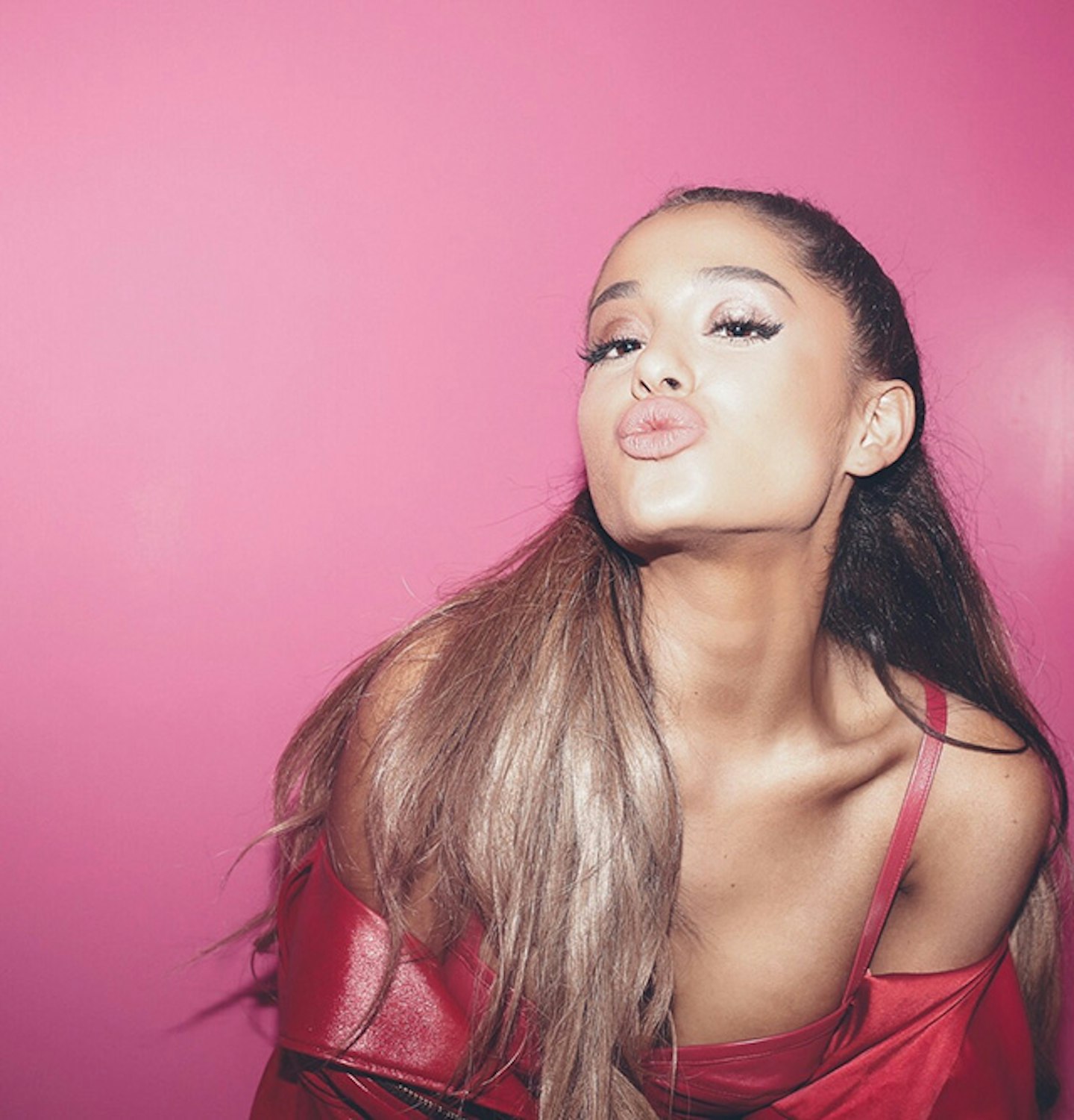 There is the voice that can touch the parts of the scale previously reserved for Mariah, the acting ability recently revived for a brief, scene-stealing stint on Ryan Murphy's Scream Queens and a comedic flair that's seen her host legendary US sketch show Saturday Night Live this year, where she performed on point impressions of Céline Dion, Shakira and Britney Spears.
However, having studied the pop greats and moving up the ranks herself (her last album My Everything saw three singles in the Billboard top 10 at once), Ariana has been finding her own, more serious voice of late. Last year, she tweeted a letter on female objectification and she regularly posts inspirational quotes on Instagram from the likes of Maya Angelou, Coco Chanel and Egyptian feminist Nawal El Saadawi, a self-proclaimed 'dangerous woman'. That's also the title of Ariana's new album. So what gives?
READ MORE: Journalist And Campaigner Paris Lees On What It Means To Be Transgender Today
'I'm a woman so I face my fair share of double standards and misogyny and ignorance on a daily basis,' Ariana says. Her message is simple. 'A lot of women think of the stereotype that comes with the word "feminist". But there's not just one type of feminist.
You can be a feminist who gets their hair and make-up done, you can be a feminist who cuts their hair off and doesn't wear any make-up. Who has lots of sex or who doesn't. There's no limit.'
Ariana has clearly warmed to the theme since she dropped that wisdom on Twitter last summer. Then, she described how women were 'mostly referred to as a man's past, present or future PROPERTY/ POSSESSION', a view informed by her experience of dating rapper Big Sean. Her good-girl image also took a slating last year, in a bizarre and overblown story where she was caught on camera licking doughnuts on display in a bakery.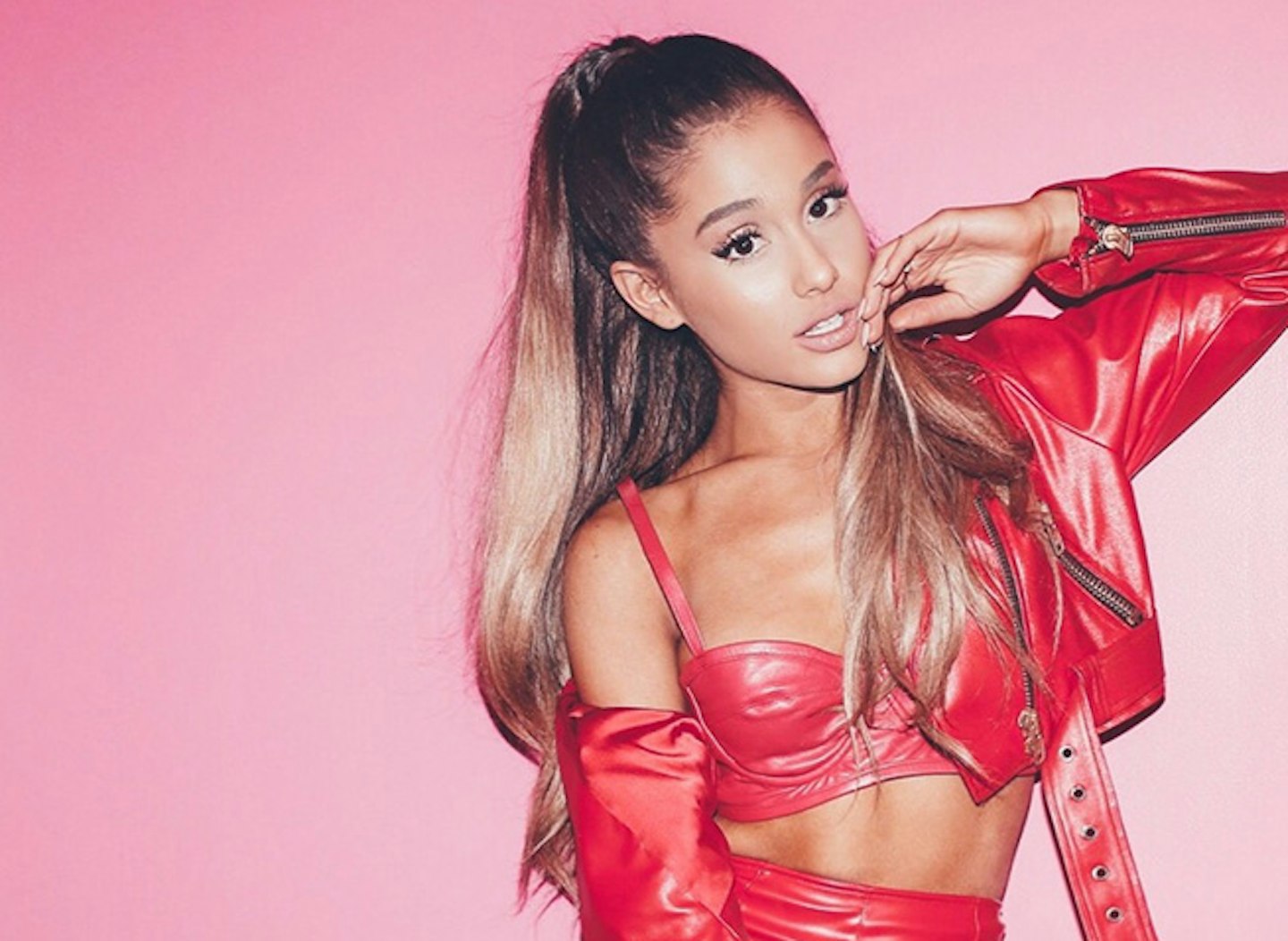 The frustration with all that judgement occasionally finds its way on to the new record, which mostly sounds like grown-up, genre-busting RnB pop, with the occasional insight into Ariana's life. On Bad Decisions, an empowered twist on the old story of a good girl being led astray, Ariana sings, 'Ain't you ever seen a princess be a bad bitch?' After some cajoling, she concedes that this line is personal. 'I feel like people are always constantly trying to pin me down as a good girl or a bad girl but I think women can be whatever, and me too.'
It's a difficulty acutely felt by the female teen star transitioning into adult artist – Ariana was trolled for wearing lingerie in the video for Dangerous Woman. 'When a young male artist posts a shirtless picture on Instagram the comments will be like "Oh my God, heart eyes, so hot, babe alert!",' she says of stars like Justin Bieber who, in the week we meet, posted a nude picture. 'Like, whatever. If a woman posts a suggestive photo or anything that expresses her own sexuality or confidence within her body, it's a very different response.'
READ MORE: 7 Reasons Why You Need To Read Grazia's New Gender Issue
It's clear Ariana's education in female empowerment comes from growing up on a diet of The First Wives Club and pop pioneers like Madonna, whom she recently sang Unapologetic Bitch with. But the lessons started closer to home. She comes, she has noted, 'from a long bloodline of female activists', which included her aunt Judy Grande, a Pulitzer nominated Washington Post reporter. Ariana gets out her phone and shows a picture of Judy with renowned feminist Gloria Steinem.
'I feel like I have to carry on her legacy,' she says of her aunt, who died in 2008 from breast cancer. 'I feel like it's my responsibility to keep the fight going.'
'Dangerous Woman' is out 20 May
Pick up your copy of Grazia in stores today or download to your iPad today and join the conversation #GraziaTalksGender