A recent report by ABTA has revealed that wellness tourism is now worth an estimated $639 billion (£491bn) globally, and it's growing more than twice as fast as general tourism. There's obviously a demand for holidays that boast benefits other than getting tan, but what is it that's making people ditch a holiday on the beach for what is essentially a week of self improvement?
ABTA's report confirms that 'more people than ever are seeking new ways to alleviate stress, reduce illness and boost wellbeing' - but isn't that exactly what a regular holiday away from work and personal worries is supposed to do? Surely a glorious sunbathing session and dip in the sea will sort out all of our problems and have us feeling relaxed from head-to-toe? Apparently not, if you look at the booming business of wellness tourism. Our standard trips to the beaches of Barcelona and Italy no longer seem to have same de-stressing effect that they once had, so we're having to book more wellness-focused holidays for us to feel rejuvenated and refreshed. Speaking about the rise of stress levels and how this affects our choice of holidays, Dr Elena Touroni, a Consultant Psychologist and co-founder of The Chelsea Psychology Clinic, told Grazia: 'whilst a holiday spent whiling the hours away poolside might help us unwind a little, our problems inevitably return when we get back to everyday life. More and more people are opting for retreats because not only do they provide the complete relaxation experience (of both mind and body, and the chance to properly "switch off"), but also because they hope to leave with strategies that can help them cope better in everyday life too.'
Another possible (read: cynical) reason is that people are going on wellness trips because they're deemed as trendy and the new Instagram norm. Our perception of wellness is now so influenced by social media, it wouldn't be a surprise if the rise in wellness tourism has been fuelled by our online quest to at least look like we're having a fun (but also productive) time abroad. Grazia reader and wellness retreat fan Emma Hampson-Jones confirmed this notion: 'I love sharing my experience of wellness retreats online, not for the bragging rights but because I want other people to experience the same amount of happiness I do when doing something for yourself. I get excited about sharing the ethos of wellness retreats, the friends I have made on them, and the learnings that elevate it beyond a regular beach holiday.'
So, for the uninitiated, what exactly is a wellness retreat, and what happens when you go on one? Essentially, they're trips that aim to help you rejuvenate your body and mind - in theory, you should check out feeling better, healthier and more relaxed that you did before checking in. Retreats include a mixture of spa treatments, clean eating programmes, fitness activities or other holistic treatments. There's also retreats aimed at specific demographics or life stages - such as retreats for new mums who can opt to go on 'mumcations', fitness hen do retreats, female-only sanctuaries and even pre and post-natal baby moons (yes, really).
Across the world, Europe remains the destination for the largest number of wellness trips. People travel here because of the unparalleled spa-like services that European retreats offer, including traditional massage, hydrotherapy and thermal water bathing. For example, Switzerland-based retreat Clinique La Prairie is widely regarded as one of the top wellness and medical retreats around, and people have travelled far and wide to visit it. The luxury retreat offers a range of different programmes, such as the Winter Boost programme which claims to help the body and immune system prepare for the change in seasons. The retreat combines innovative medical treatments and holistic wellness, and guests are able to pick from a selection of high-tech and traditional spa therapies including cryotherapy, reflexology and CoolSculpting. You're not just getting a quick massage and a dip in the jacuzzi here...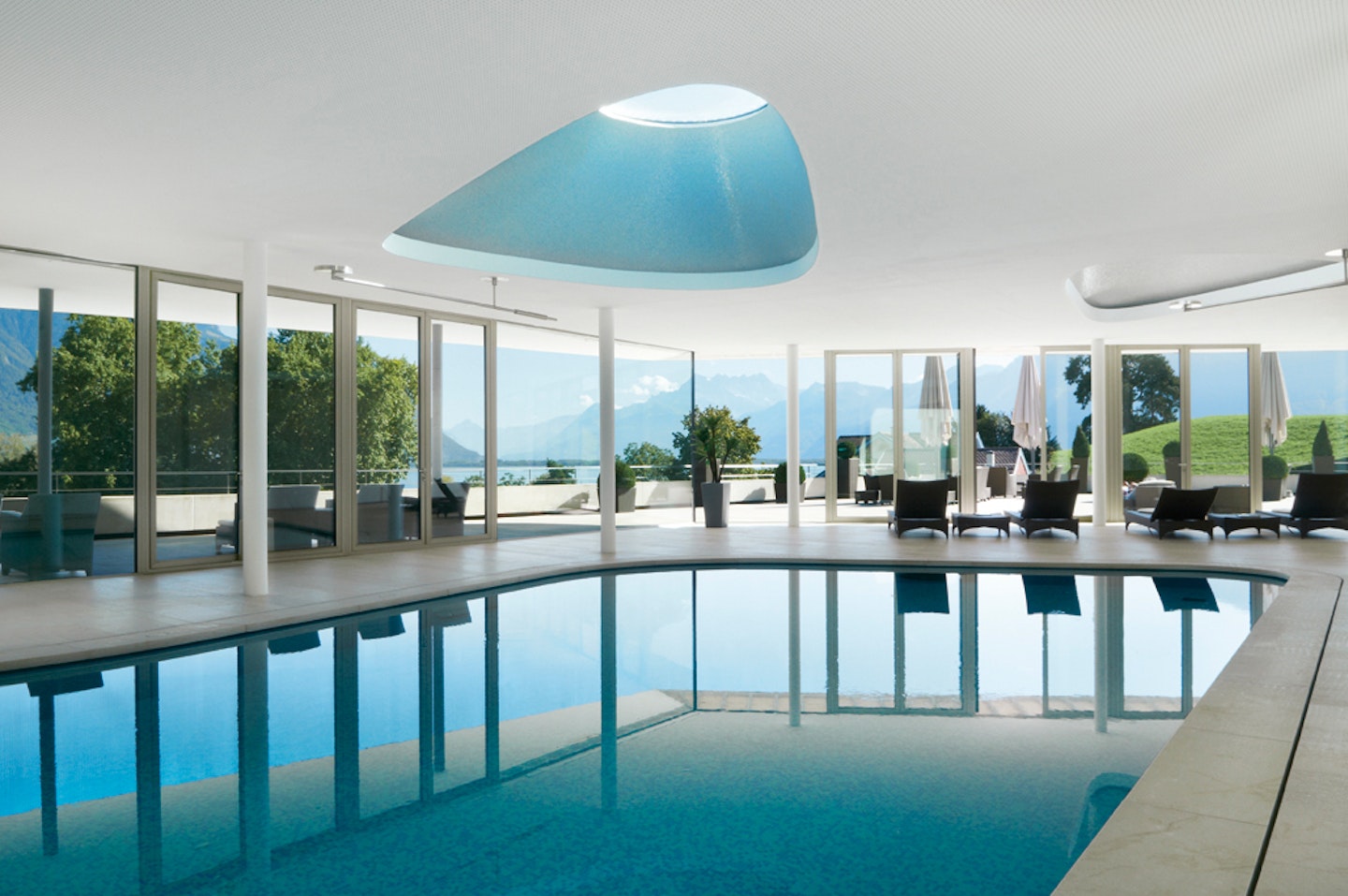 The retreat's leading wellness expert Dr Mounir Ziadé told Grazia, 'We've definitely noticed a spike in interest for wellness retreats. The modern lifestyle is getting so busy and consequently stress and tensions are increasing, so people need more help to achieve inner harmony. More people are choosing wellness retreats as an effective approach to restore their health quality, as they offer processes that help people make healthier lifestyle switches whilst ditching bad habits.'
Retreats like Clinique La Prairie are big business, but the expectation is that they offer the sort of cutting-edge treatments that would have been the stuff of science fiction a couple of decades ago (see: the cryotherapy on offer at Clinique La Prarie). 'World leaders in the area of travel, spa, fitness, beauty, nutrition and medicine are constantly evolving, developing and implementing innovative wellness programmes for people to attend, which is another reason why interest around wellness retreats is peaking,' explains Dr Ziadé.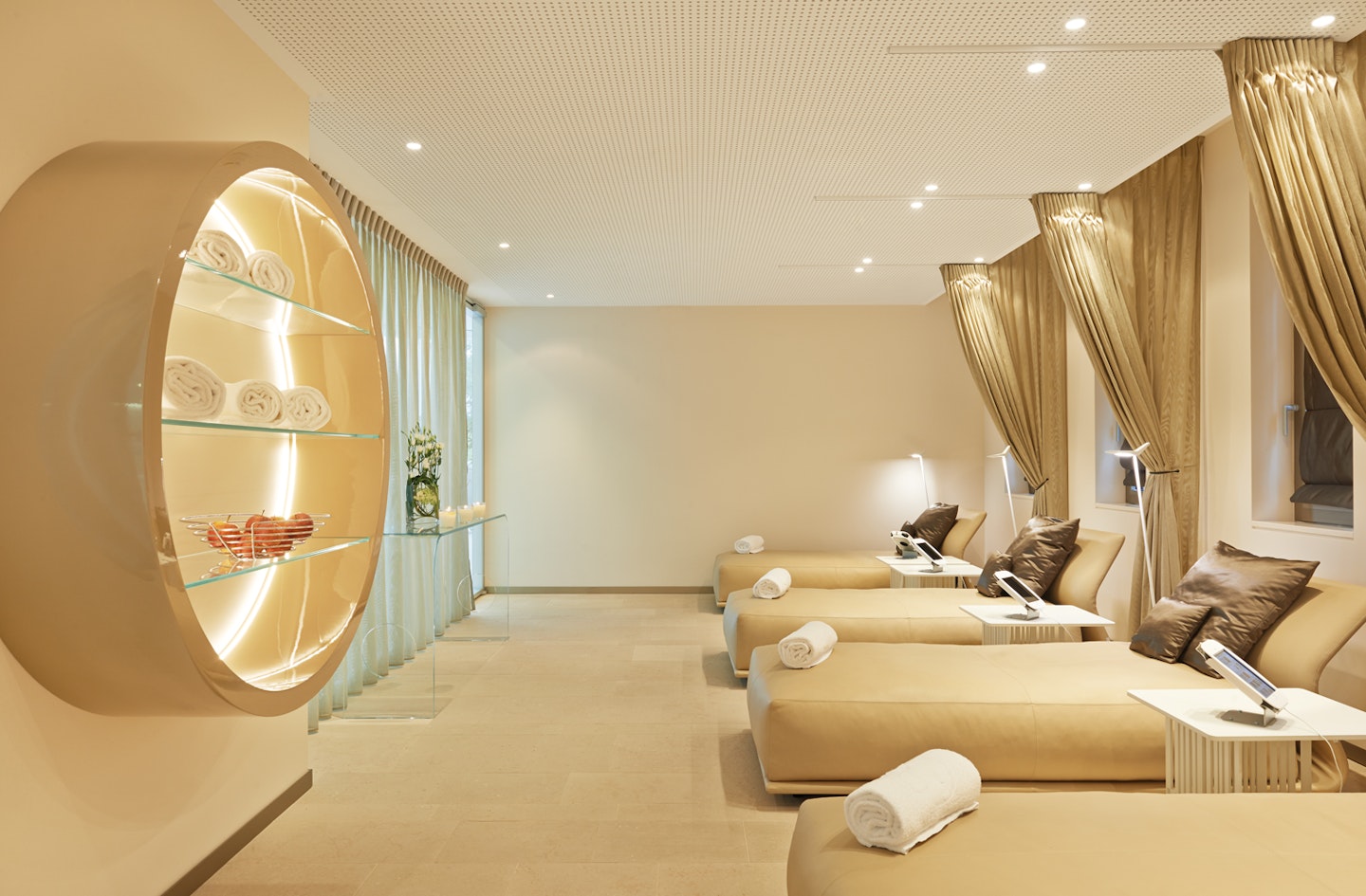 It's no surprise then that people are willing to spend a whopping amount of money on said retreats. According to the 2018 Global Wellness Economy Monitor report, 'wellness travellers spend more per trip than the average tourist'. A sought-after space on the week-long Rebalancing Programme at Clinique La Prairie will set you back £14,588, which will be a luxury for many, but for some, is a price they're willing to pay to restore harmony to the mind, body and spirit.