Look, we get it. We all want to try and be a little bit healthier when it comes to what we're having for dinner and not just resort to a bowl of pasta, but sometimes after a long day at work, the last thing we have time for is thinking up original, delicious and healthy dinner ideas. Nor do we fancy trekking to the supermarket to get the ingredients. That's why meal kits are a godsend, especially the healthy ones.
Not only can they save you so much time, but they are also a great sustainable option because each meal is adequately portioned.
We all go through times when we have no inspiration on what to cook and how to use the random ingredients in our cupboards, so meal kits are an exciting way to spice up your weekly menu and give you ideas for future cooking endeavours.
Nourishing your body with the meals that you love and are good for your body and mind can be simple - and so much more than a lacklustre salad. From allplants, Mindful Chef, HelloFresh and Pollen + Grace - there are actually more meal kit options than you think - including vegan meal kits, restaurant home kits and beyond!
In fact, there are now so many options that it can be hard to know where to start. That's why we've selected the best meal delivery services, namely those healthy meal kits that make eating well easy.
The Best Healthy Meal Kits Delivered To Your Door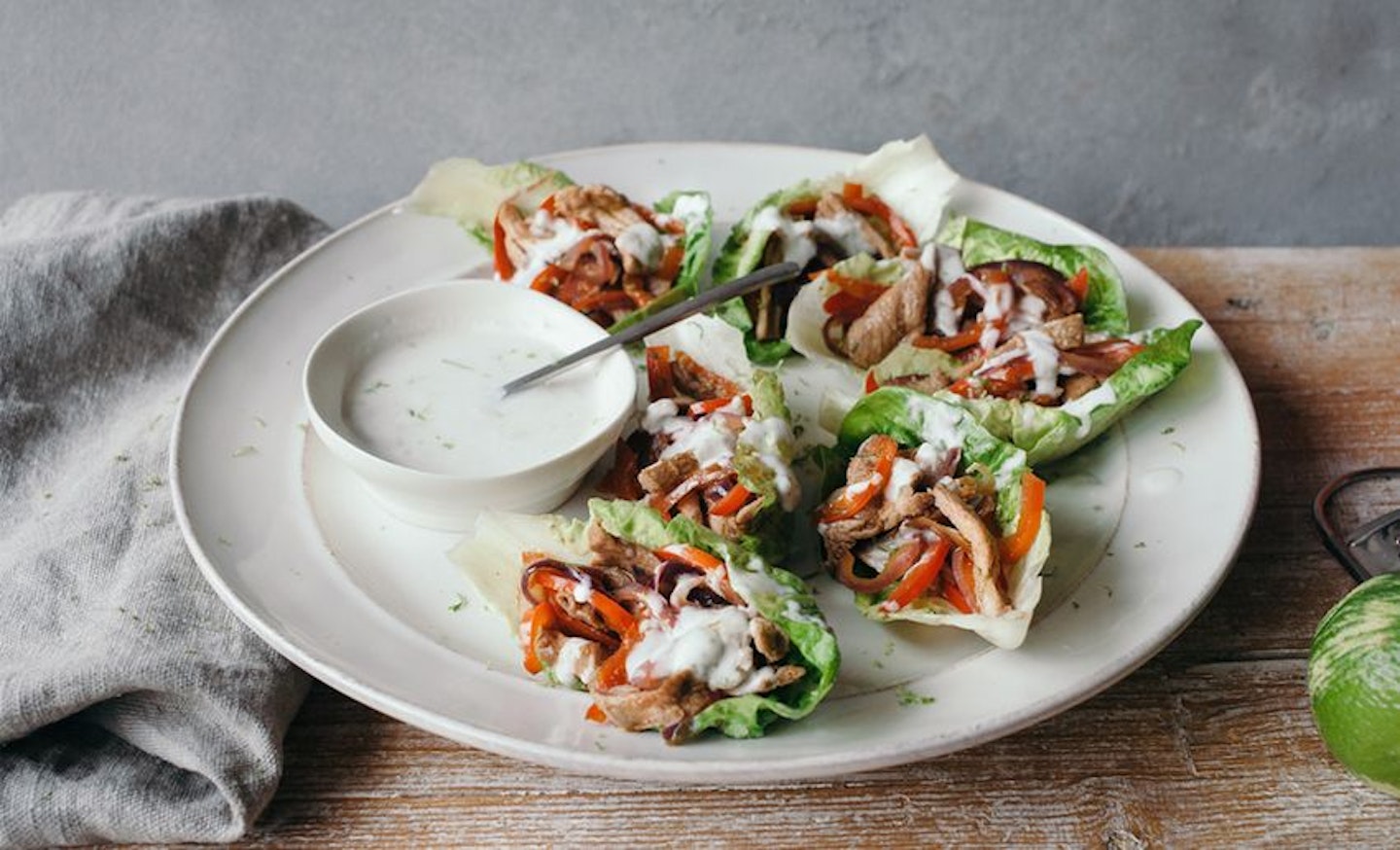 1 of 11
CREDIT: Mindful Chef
Mindful Chef
One of the best companies leading the trend of healthy meal kits is Mindful Chef, set up by Giles Humphries and Myles Hopper in 2014.
London-based, the founders set out to provide a super healthy meal-kit service delivering Paleo-based dinners to people's doors. (In case you need reminding, Paleo is mainly fish, meat and vegetable. It's one of the most good for you diets out there right now). They also have a 'no processed food' rule, so the ingredients are as fresh as you can get, with nutrient-dense British vegetables.
How It Works: Mindful Chef has partnered up with Eversfield Organic Farm in Devon to deliver a box of produce once a week to your doorstep. With the ingredients and recipe cards, you can rustle perfectly portioned Paleo dishes. Giles and Myles tell us, 'After a few weeks of healthy home cooking, our customers report feeling leaner, with better skin, brighter eyes and feeling more alive!'
Highlight meals include: Walnut & Mustard Beef with an Orange, Beetroot and Watercress Salad; Salmon and Courgette Skewers with Fried Endive and Sweet Potato Mash and Spiced Pork Baby Fajita Gem Wraps with a Coconut and Lime dressing. Yum!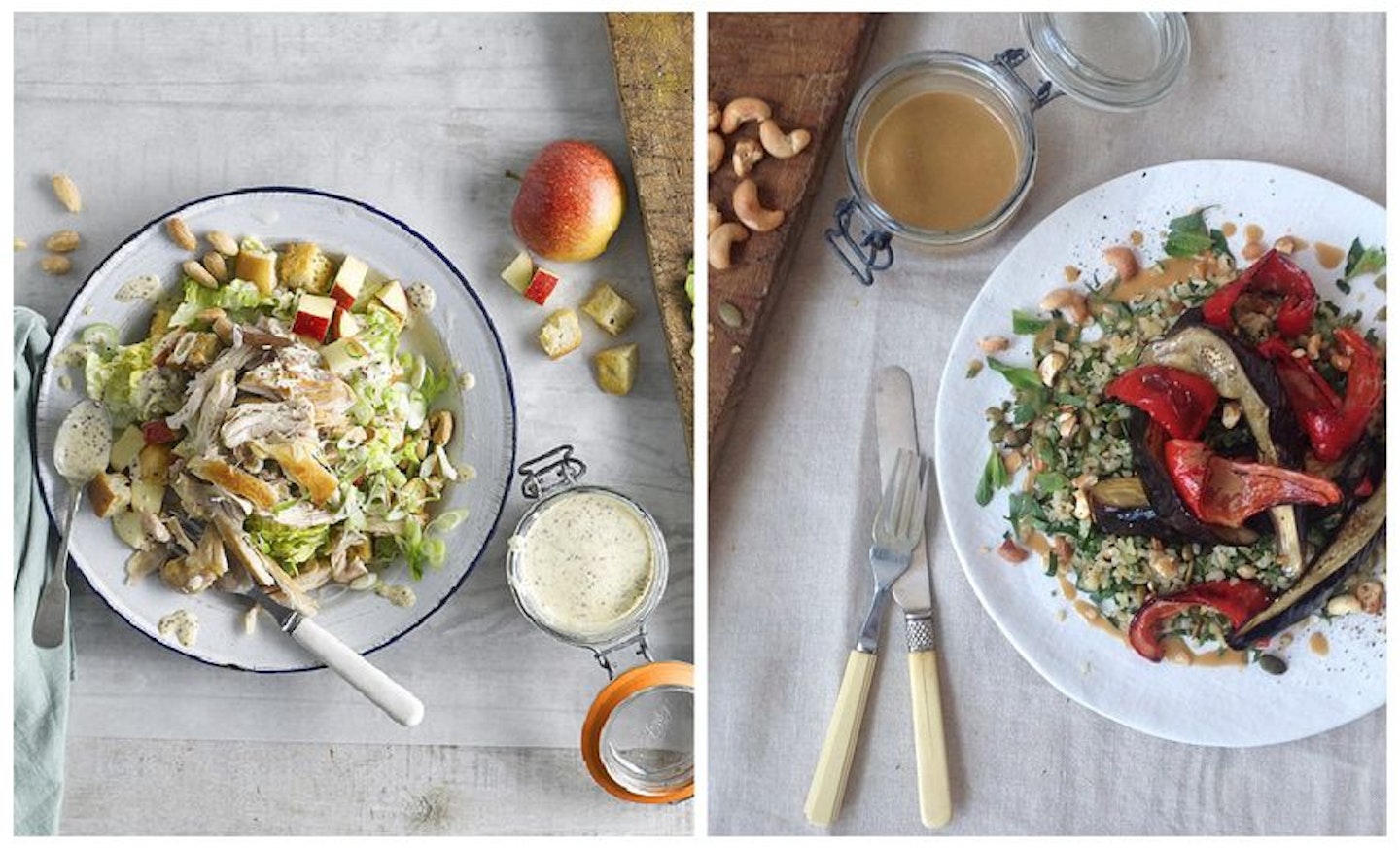 2 of 11
CREDIT: Gousto
Gousto
Working with well-respected brands like Yeo Valley and Woodlands Farm, Gousto is passionate about creating exciting, colourful, healthy meals.
How it works: Every week Gousto have 75 recipes for their customers to choose from (around 30 of those options are vegetarian and ten of those are vegan) which are then delivered to their customers' doors.
Highlight meals include: Dill and Courgette Fish; Daikon Curry and Pulled Chicken Salad.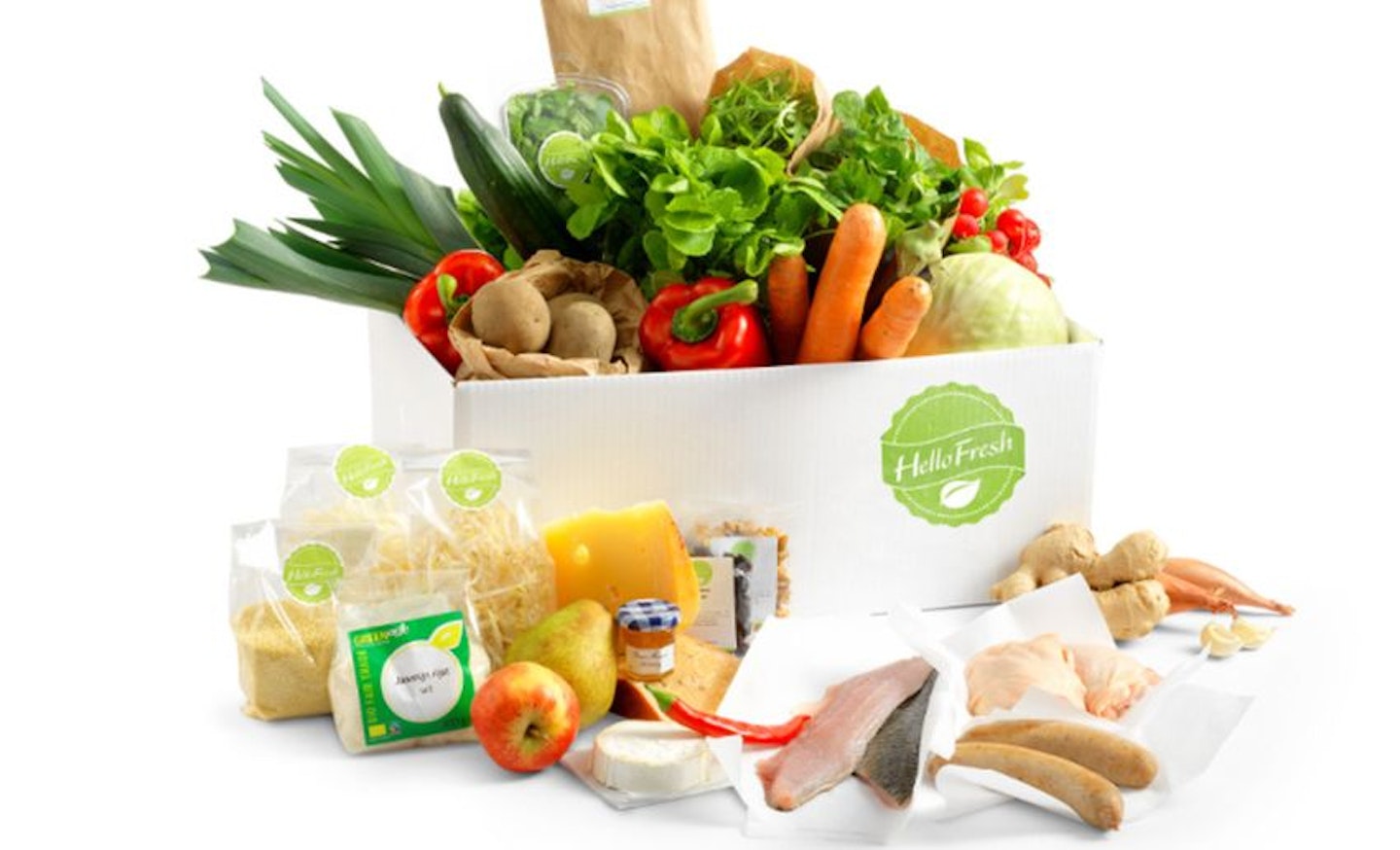 3 of 11
CREDIT: Hello Fresh
HelloFresh
Using the same Fishmonger who has reportedly supplied Clarence House for years, HelloFresh is truly a royal affair. If it's good enough for the royal family, then it's good enough for us!
How it works: One the most popular meal kit options out there, HelloFresh offers their customers a whole range of delicious recipes to choose from including vegetarian, climate conscious and family sized.
Highlight meals include: Thai-inspired Pulled Pork Burger and Chips and the Creamy Miso Mushroom Rigatoni.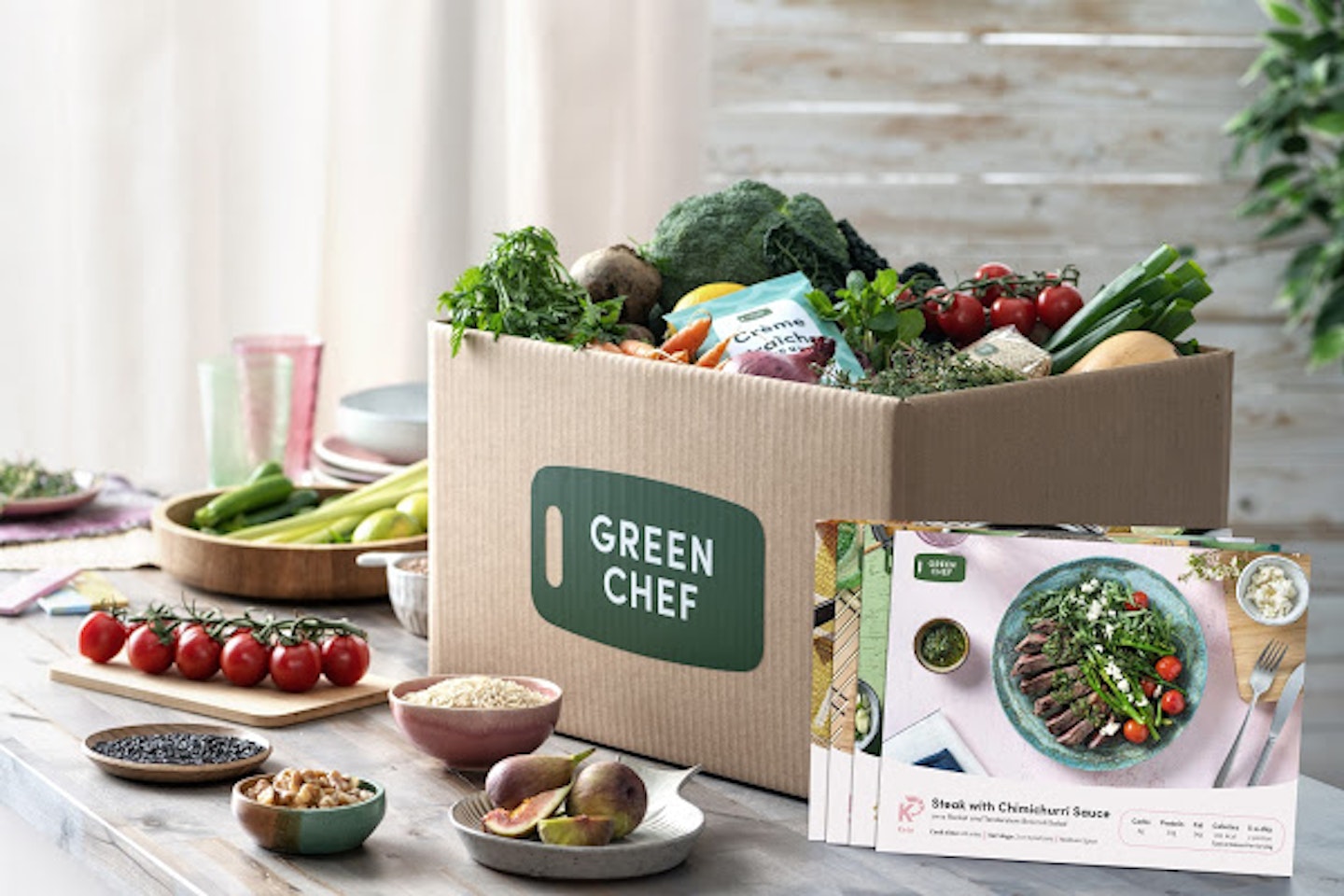 4 of 11
CREDIT: Green Box
Green Chef
Perhaps the most committed to healthy eating of all the meal kits, Green Chef has vegan, vegetarian, low carb, flexitarian, keto and pescatarian options for customers.
How it works: The recipe box contains six diet options to choose from each week and gives customers the complete flexibility to mix and match recipes from different meal preferences, so mealtimes are always full of variety and inspiration.
Highlight meals include: Aubergine and Spinach Dahl; Pea, Mint and Asparagus Risotto and Halloumi and Chipotle Kidney Bean Stew.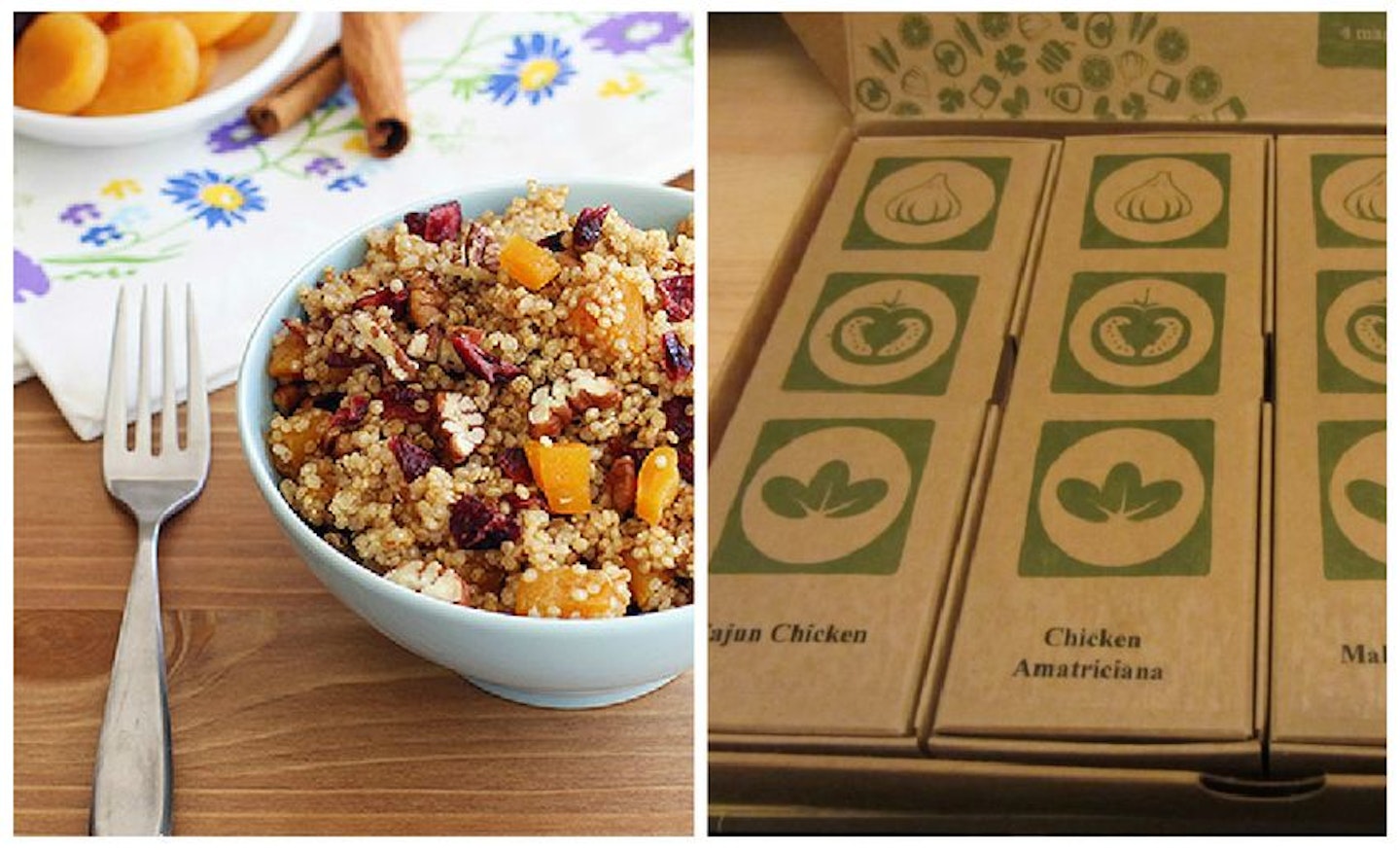 5 of 11
CREDIT: Simply Cook
Simply Cook
Unlike the other options in this list, Simply Cook doesn't provide all the ingredients that you'll need for your dinner, just the flavour. In addition to their healthy low-calorie Discovery Box, Simply Cook also does a box suitable for those of us that are gluten-free.
How it works: All you do in plug in the ingredients from your fridge or cupboard that you're looking to use up, and Simply Cook will suggest a recipe for you.
Highlight meals include: Cod and Chorizo Broth and Firecracker Chicken.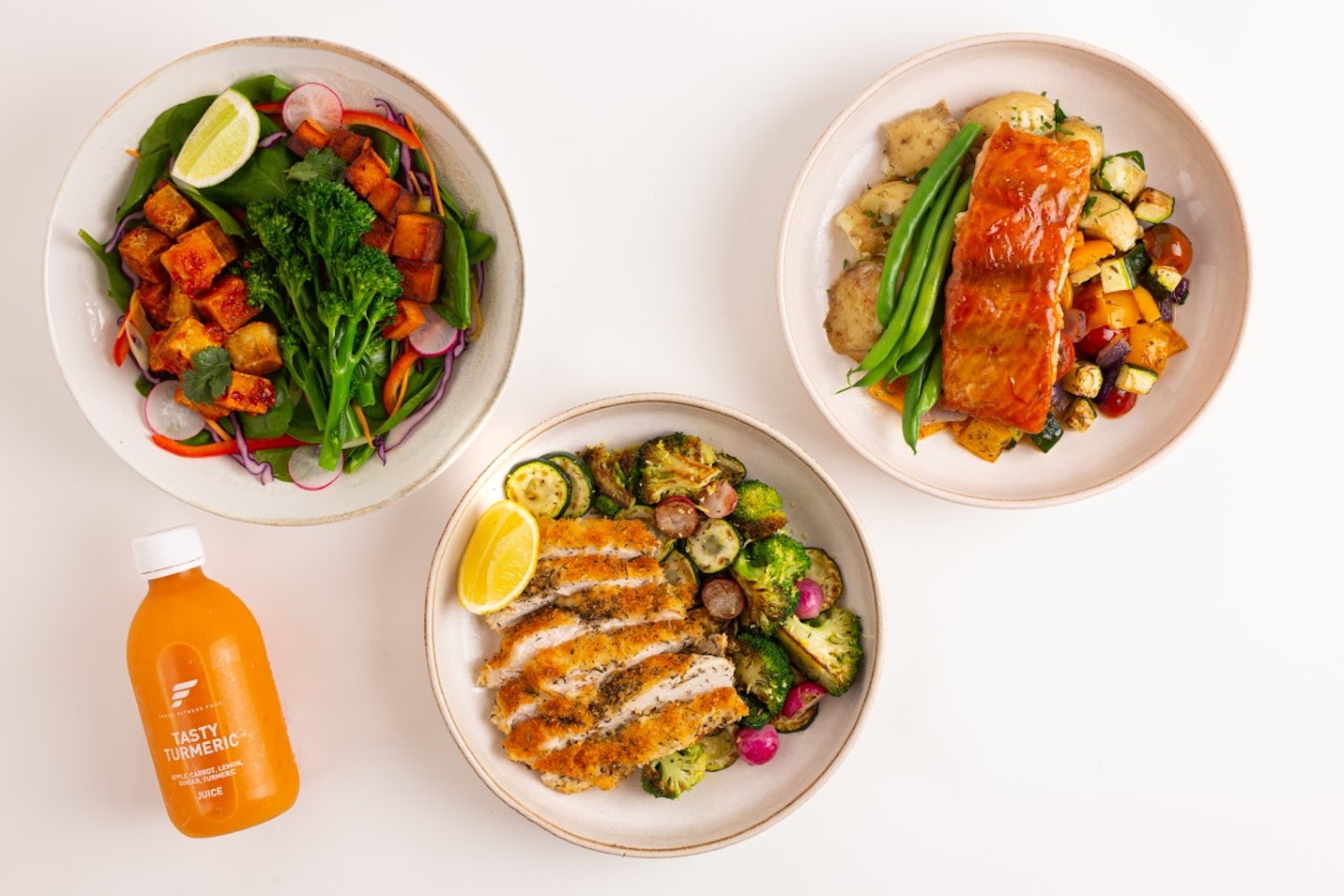 6 of 11
Fresh Fitness Food
At Fresh Fitness Food, high-quality tailored meals are their speciality. In terms of food quality, it ranks top of the scale for us with generous portions and delicious recipes that don't make you feel like you're sacrificing for your goals. It's perhaps unsurprising then that the menu was designed by a Michelin Star-trained consultant! And for the cherry on top? The packaging is biodegradable, recyclable and fully sustainable, made up of 90% bagasse biodegradable material and containers are designed for office life (microwavable and tamper-proof). Could it get any better?
How it works: Bespoke meals are created based on your biometrics, activity, and health/fitness goals, meaning no two are ever the same.  With a team of in-house chefs, expert nutritionists and using the latest macro-tracking technology, the meal plans provide you with everything you need for a complete nutritional intake.
Highlight meals include: No two meals are ever the same as everything is personalised for individual requirements.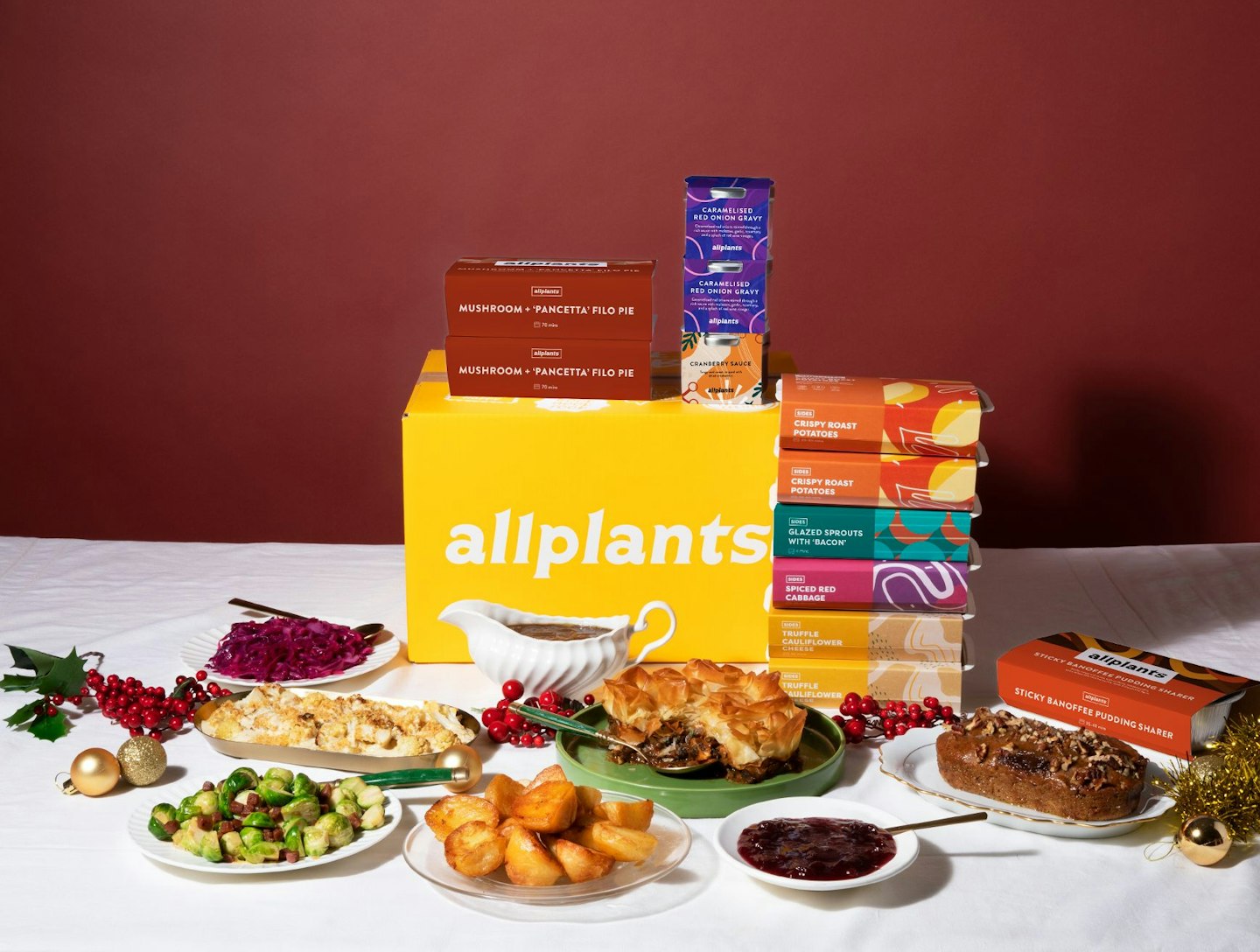 7 of 11
allplants
Award-winning plant-based meal delivery service, allplants is the perfect choice for vegetarians, vegans or anyone who's looking to reduce the amount of meat in their diets.
How it works: The dishes are pre-prepared so all you need to do is whack them in the oven! Plus, they deliver five days a week, so you can choose a delivery slot to fit in with your life: Tuesday, Thursday, Friday, Saturday, Sunday.
Highlight meals include: Mac and Greens in a Creamy Sauce; Miso and Tamari Buddha Bowl and Sticky Teriyaki Udon Noodles.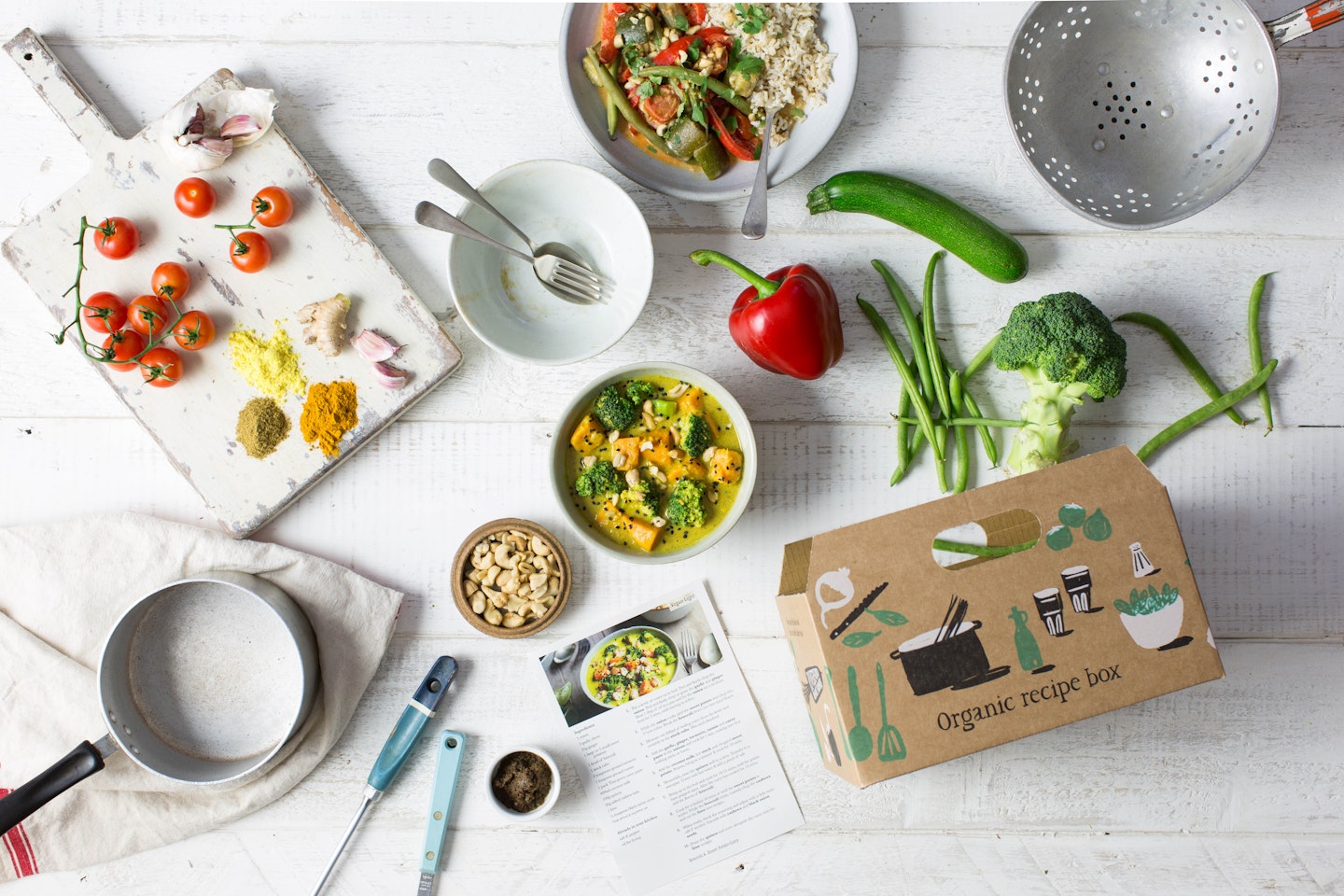 8 of 11
CREDIT: Riverford Organic Farm
Riverford Organic Farm
Winners of The Observer Ethical Award five years in a row, Riverford's 100% organic Recipe Boxes offer an easy way to enjoy seasonal recipes each week – including low plastic, seasonal stars, plant-based recipes, comforting family favourites and more.
How it works: Each box has easy step-by-step instructions and exact quantities of every organic ingredient, so there's no food waste. All with free delivery straight to your door.
Highlight meals include: Mushroom Stroganoff; Sweetcorn Dhansak with Wild Rice and Saag Buffalomi.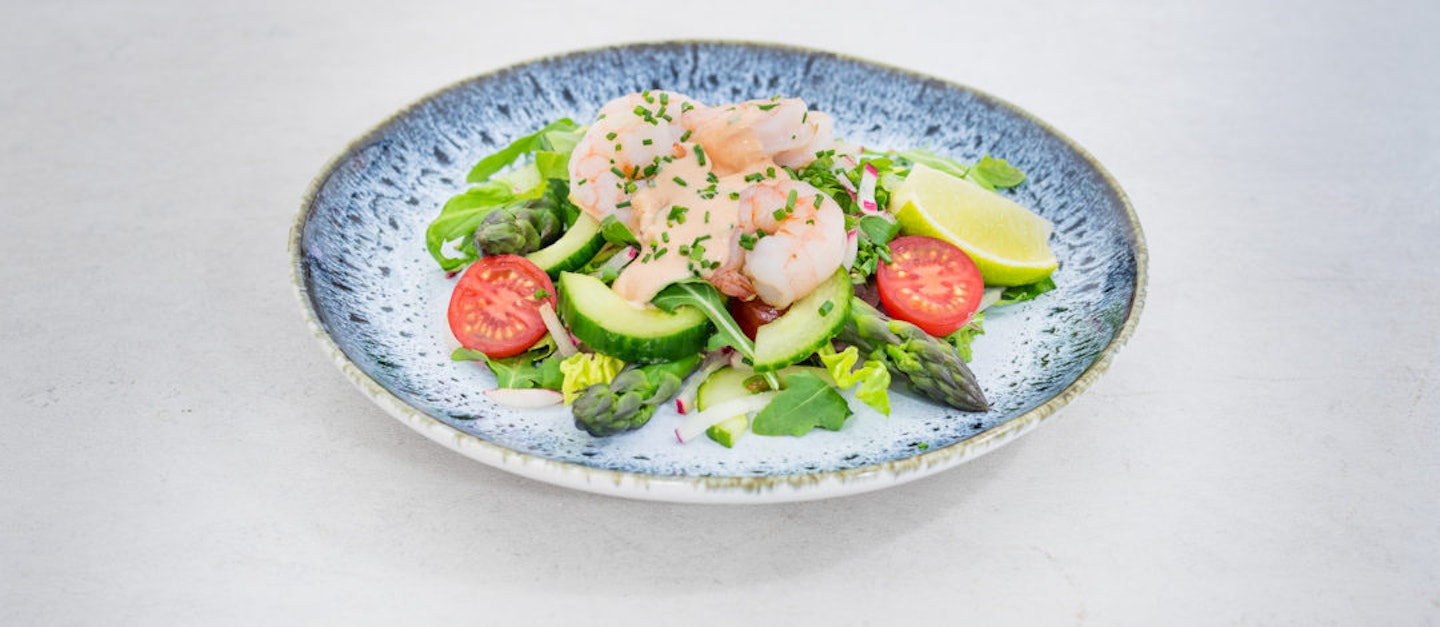 9 of 11
The Pure Package
The most luxurious healthy meal kit out there, The Pure Package, is definitely a cut above the rest when it comes to the quality and quantity of food.
How it works: You can choose from packages like training support, weight loss, healthy eating and longevity, as well as all of your specific dietary requirements like vegan or vegetarian. Testing out the 'training support' diet for three days, Grazia was more than satisfied with the high quality of the food and the range of meals available. The addition of snacks made the diet all the more fulfilling and certainly aided my training schedule. Seriously, this meal kit might be a treat, but it's a treat you deserve.
Highlight meals include: Wasabi Rice Salad; Chickpea and Aubergine Tagine and Spinach and Buffalo Mozzarella Frittata.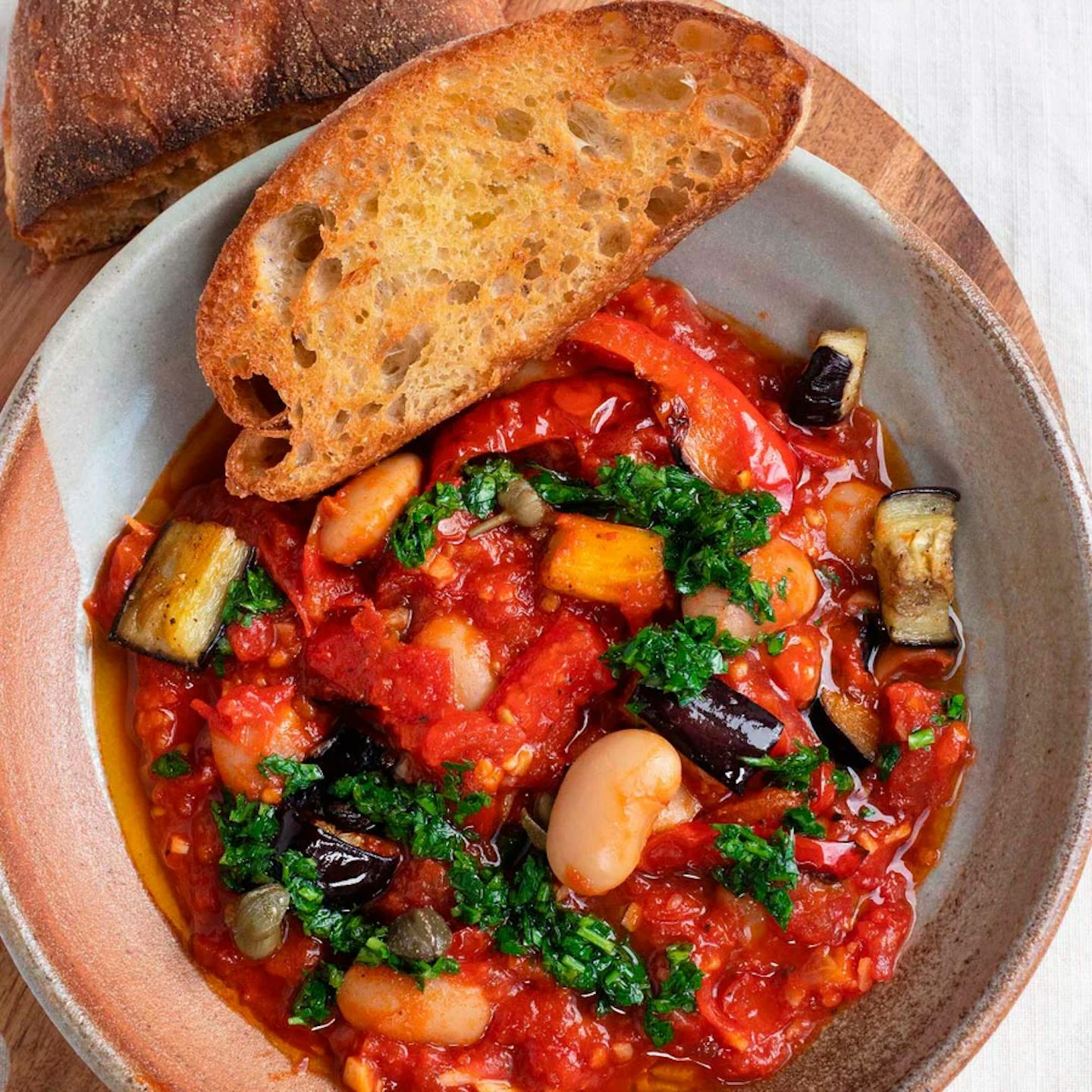 10 of 11
Planthood
Another delicious plant-based option, Planthood delivers restaurant-quality meals to your door.
How it works: Unlike traditional recipe boxes, the Planthood chefs do the hard work, cooking mains, sauces and garnishes from scratch. You just re-heat and finish the fresh bits in 15 minutes or less.
Highlight meals include: Super Green Spring Garden Risotto; Spicy Turmeric and Lemongrass Laksa and Crispy Korean Oyster Mushroom Burger.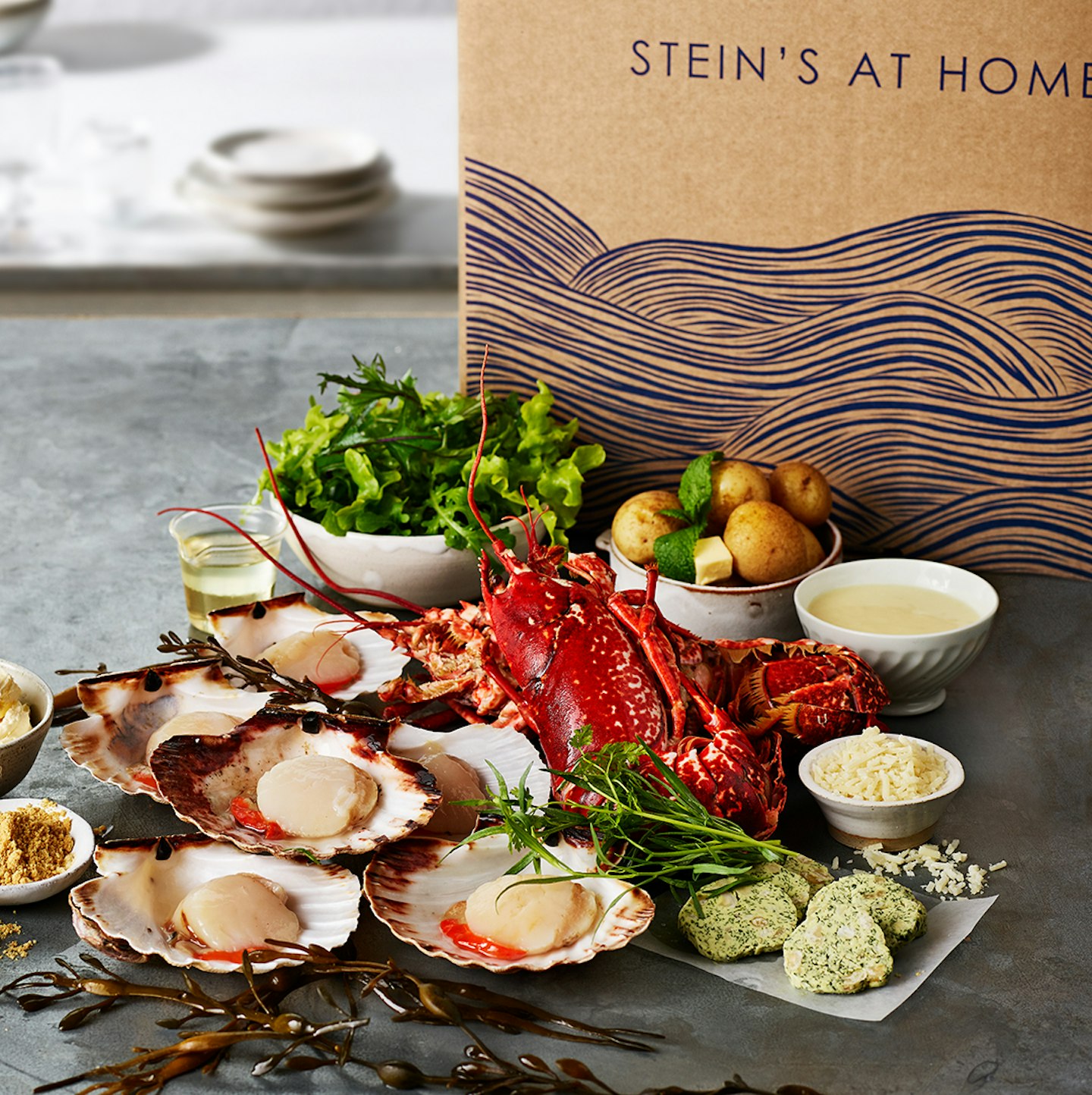 11 of 11
CREDIT: Rick Stein
Rick Stein At Home
Rick Stein's at-home delivery service sends customers a pre-prepared three-course meal for two people, packed full of stunning Cornish produce, making it perfect for a fancy staying in date night.
How it works: Stein's at home delivers easy to prepare, restaurant quality meal kits straight to your door.
Highlight meals include: Beef Rendang; The Coq au Reisling and Pad Thai.