There's a new matcha powder on the block and you're going to want to keep it on display. Founded by none other than Rochelle Humes and premier Pilates instructor and wellness aficionado Bryony Deery, this year's new wellbeing 'it' buy was never not going to look good.
'For me, matcha is the perfect balance between a pick-me-up and a daily ritual,' Deery says, speaking exclusively to Grazia, 'it allows me to start my day with a boost of energy whilst also having a meaningful moment to myself.' And then there are the health benefits. 'It contains the amino acid L-theanine, which levels out the caffeine levels of matcha is a calming way,' explains Deery - you get the perk-up effect, without the coffee-style low afterwards. 'There's this harmony in getting a caffeine-like boost without the jittery feeling that coffee gives you,' agrees Humes, 'it's a special kind of pick-me-up.'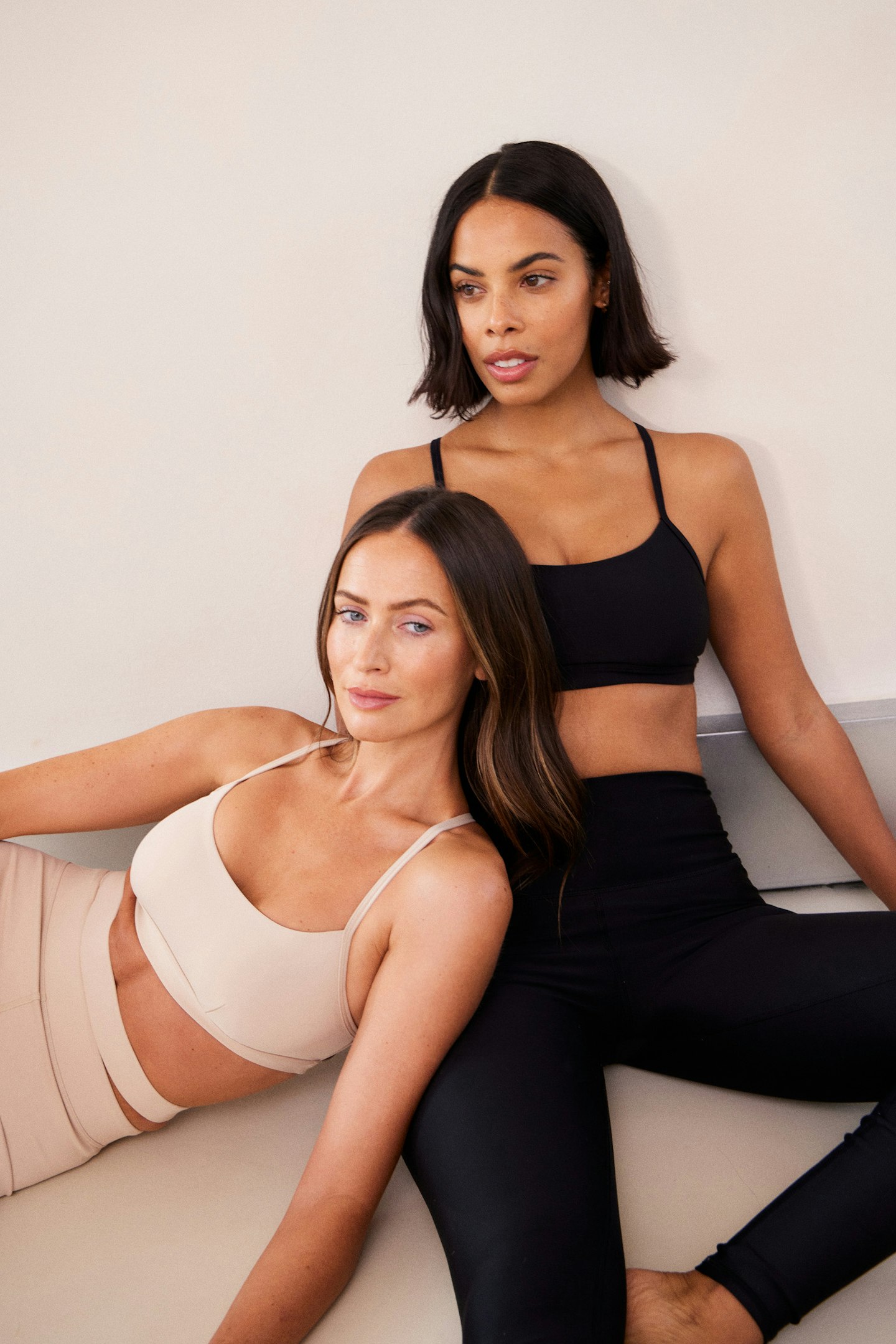 So, how did the idea for Cloudcha first come about? 'We are both huge matcha lovers,' says Humes, who has been training with Deery after the pair were introduced by friends two years ago, 'we would always share new products we had found and both agreed that we couldn't find the perfect matcha anywhere, so we decided to make one ourselves.' 'It was one of those no brainer moments,' says Deery.
A bona fide influencer in the wellness space, Deery is big on the calming benefits of matcha. 'In the same way I feel Pilates has holistic benefits, I feel that matcha delivers a very calm energy - it helps to balance my cortisol, energy and stress levels, meaning I glow from the inside out.'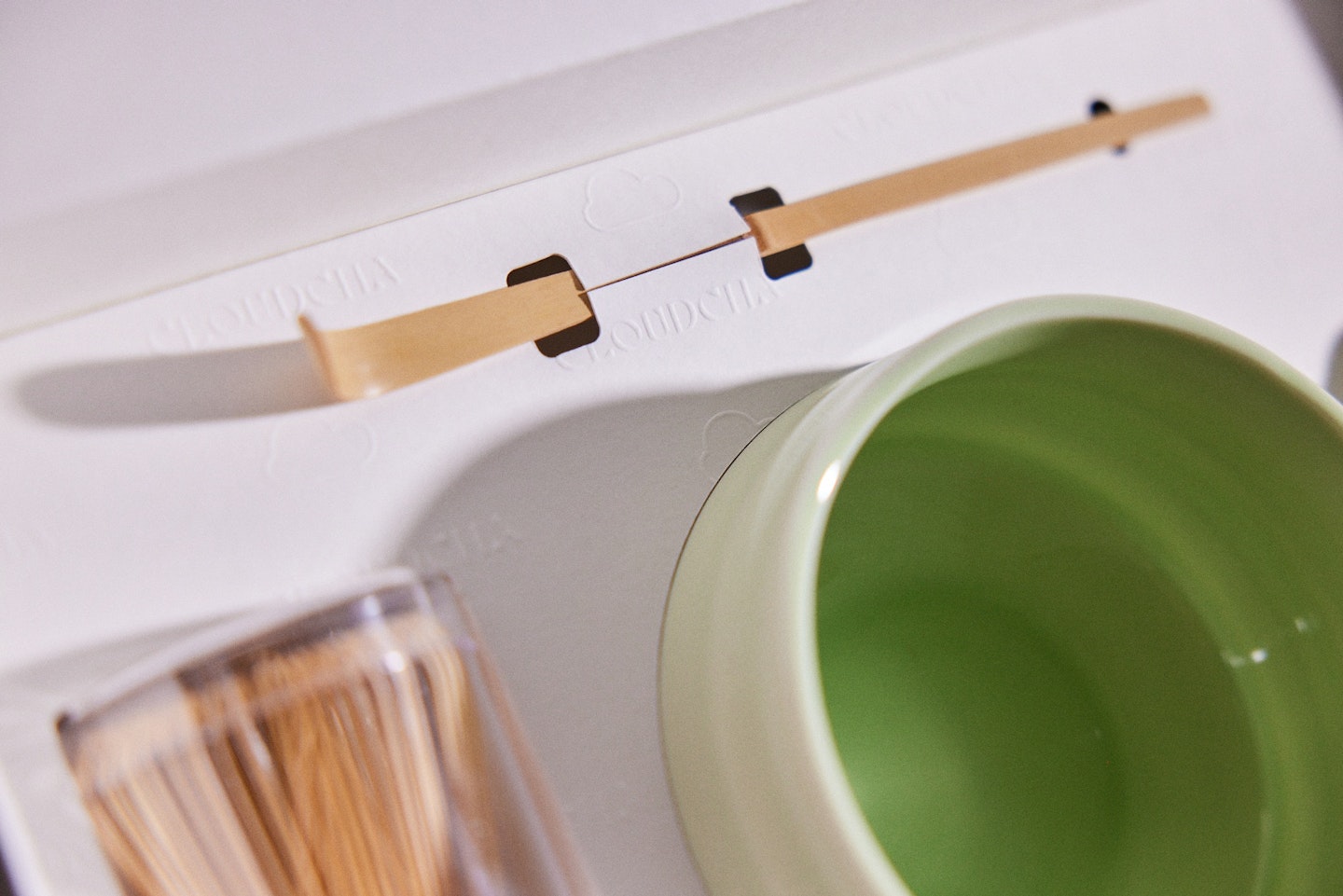 So what does a morning full of rituals hold for the founders of a chic lifestyle brand like Cloudcha? 'My morning routine is always quite manic,' Humes admits, 'it normally involves getting three kids ready for Schoo, so for me my morning matcha represents the few minutes I have to myself, either before the kids are up or after I've dropped them off - it lends the start of my day some much needed calm and stillness.'
Whereas Deery goes all out. 'I'm a big believer in the power of routine and early mornings work particularly well for me,' she says, 'I like to wake up between 5.30AM and 6AM. I start my day with probiotics on an empty stomach, followed by my matcha ritual.' Deery then journals, meditates and cracks on with her to-do list for the day. 'I like to get on the mat and move my body in a way that serves me that day,' she says, 'this could be anything from ten to fifteen minutes of Pilates, followed by my first walk of the day, an infrared sauna and an ice bath.' Fin. A morning ritual line-up of dreams and no mistake.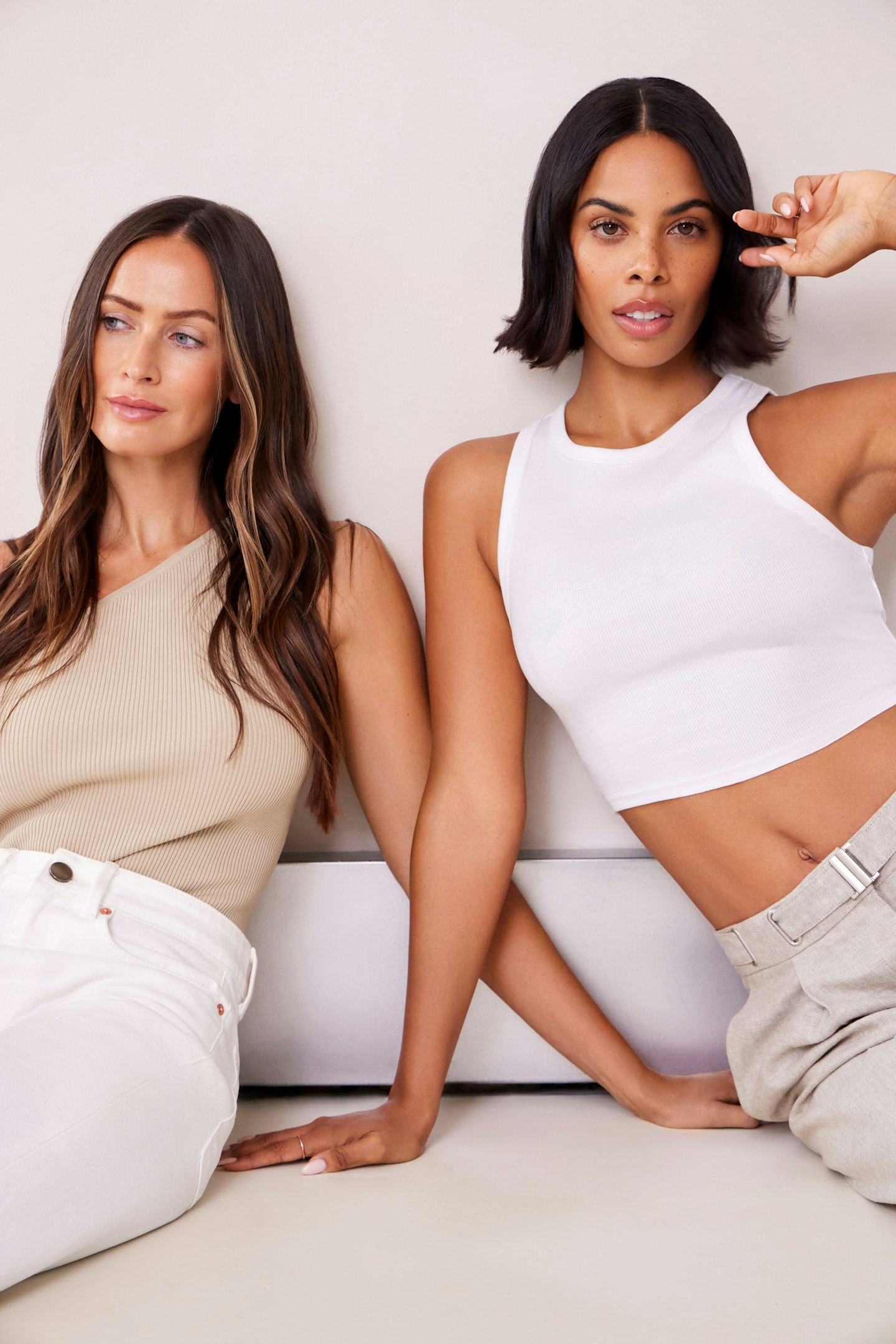 Whether you're time-poor and only able to manage minutes of 'me-time' per day like Humes, or you're looking to curate a ritual-rich routine like Deery's, consider Cloudcha's matcha powder a non-negotiable. Shop the new 'it' buy below:
Shop: The Cloudcha Matcha Essentials Now
Your entry-level Cloudcha order, 30g of ritual grade matcha powder.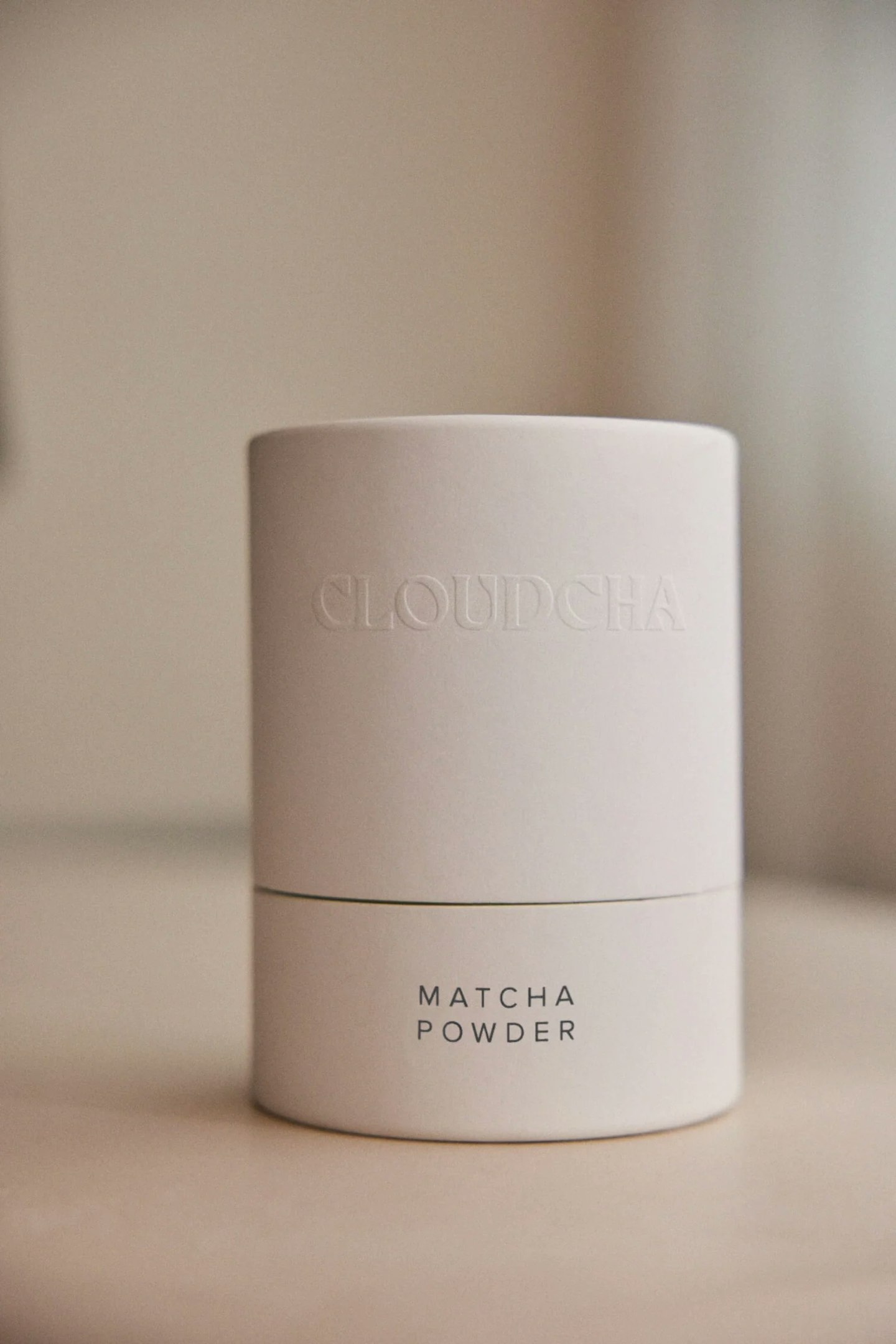 Cloudcha
Description
Ethically sourced from the home of matcha, Uji in Japan, Humes and Deery have pulled out the stops.
The ultimate matcha powder accessory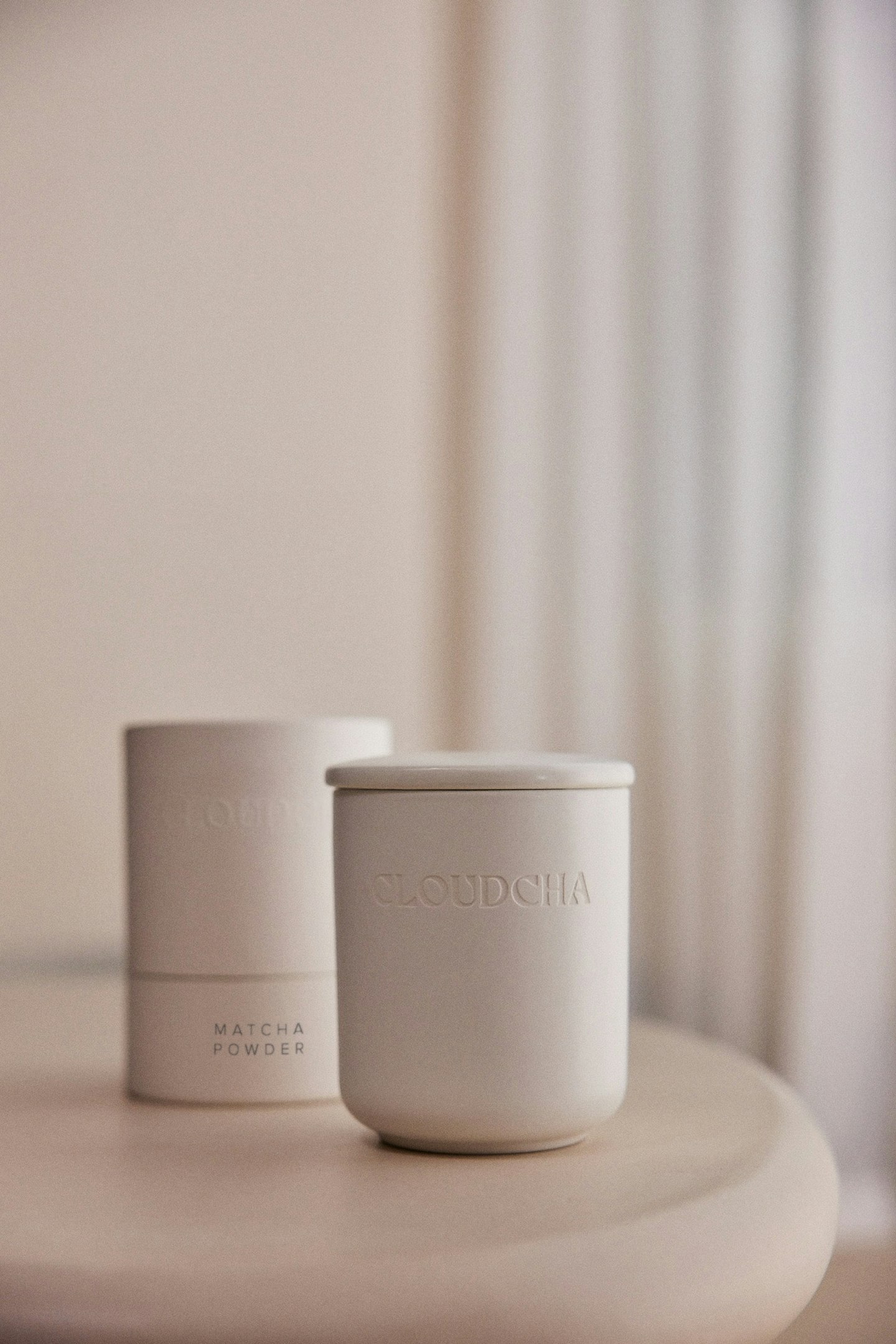 Cloudcha Ceramic Matcha Pot
Description
Matcha powder storage just got chic - there's no denying the visual appeal of this beautifully
Everything you need to recreate a Japanese matcha tea ceremony at home.
Cloudcha
Description
You get a ceramic matcha bowl, a bamboo matcha whisk, a ceramic whisk holder and a bamboo serving