When it comes to having a healthy long-term relationship with exercise, finding something that you love to do is key. Our social media feeds may have us fooled into thinking we should all be doing the same thing, be it the weightlifting, HIIT classes or, more recently, long-distance running (damn the London Marathon giving me FOMO). But actually, exercise is as attuned to our personal taste as food is, and if you want to actually enjoy the process of getting fit - which is, shockingly, the key to maintaining it - you need to find your very own signature dish.
And once you've found it? You'll need your armor. For many of us, attempting to exercise, whether we're trying something new or are seasoned pro's, involves a lot of pre-gaming - that is, psyching yourself up to actually walk out of the changing rooms.
Having the perfect kit might sound frivolous, but knowing you look and feel good in what you're wearing is nothing to scoff at when it gives you the confidence to get the job done. With that in mind, we've handpicked our favourite fit kits for any type of exercise, from swimming to strength training and beyond.
Best sportswear for running
Already got an armband for your smartphone? Go totally hands-free with a sports bra with built-in bottle holder...
Best sportswear for running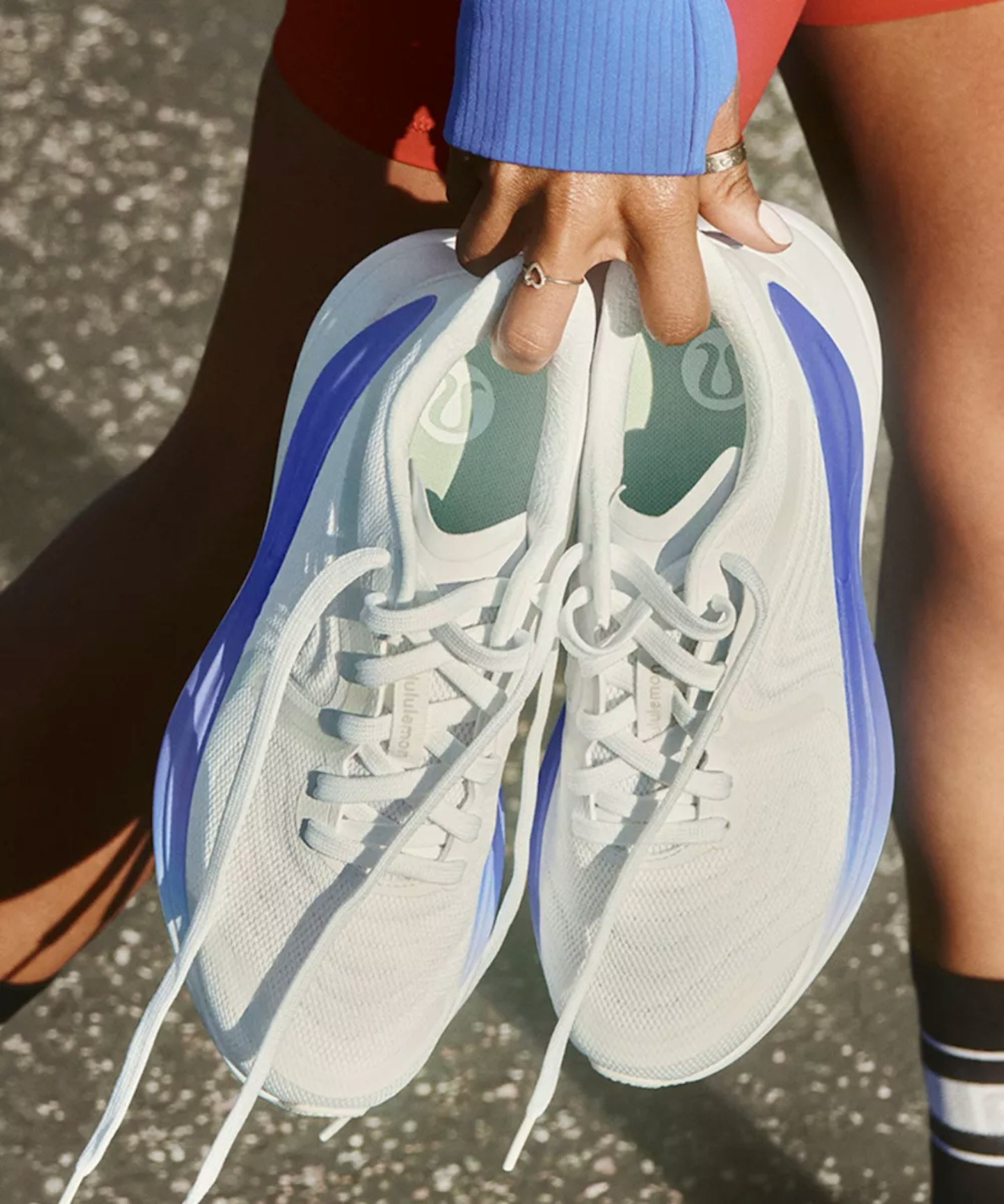 1 of 9
Blissfeel 2 Women's Running Shoe
Lululemon's entry into footwear last year changed industry standards with an entire category designed for women first, now comes their next chapter of their running shoes: the blissfeel 2.0.

This new trainer has a new upper for maximum support and comfort - a layered textile that contours your foot - plus a 3D-moulded midfoot panel that adds stability, and a seamless frame that extends through the heel to create a cradled sensation. All this means that the blissfeel 2.0 will help you leave limits behind with a better fitting and feeling running shoe. We love the lululemon blissfeel 2.0 for running, it's the most comfortable shoe on the market that leaves you feeling fully supported with just enough bounce to get going on those days you're struggling to get out the house.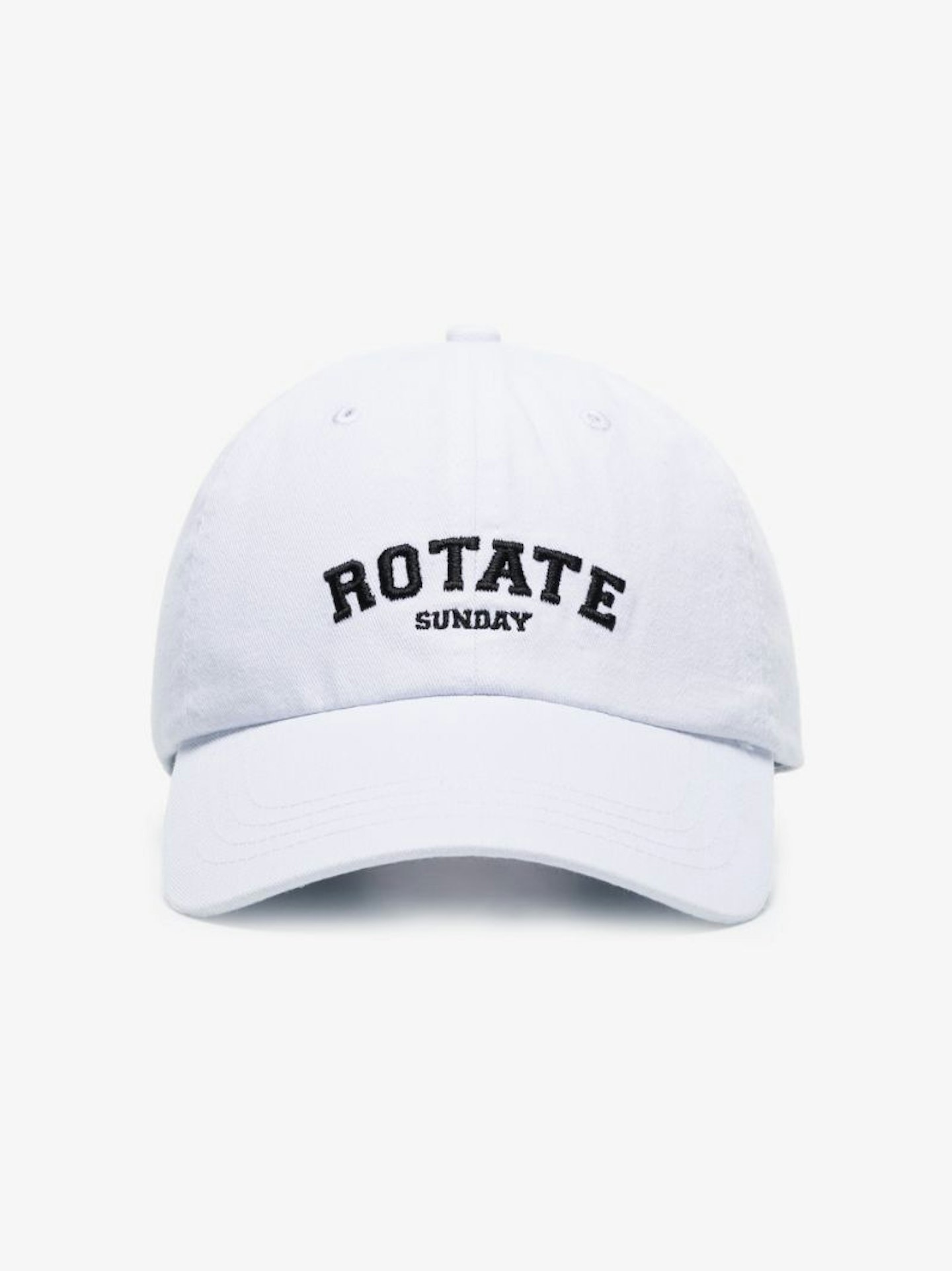 2 of 9
Rotate, White Sunday Baseball Cap, £50
Whether it's running circuits or a going shopping, a stylish cap is the easiest, low maintenance weekend uniform.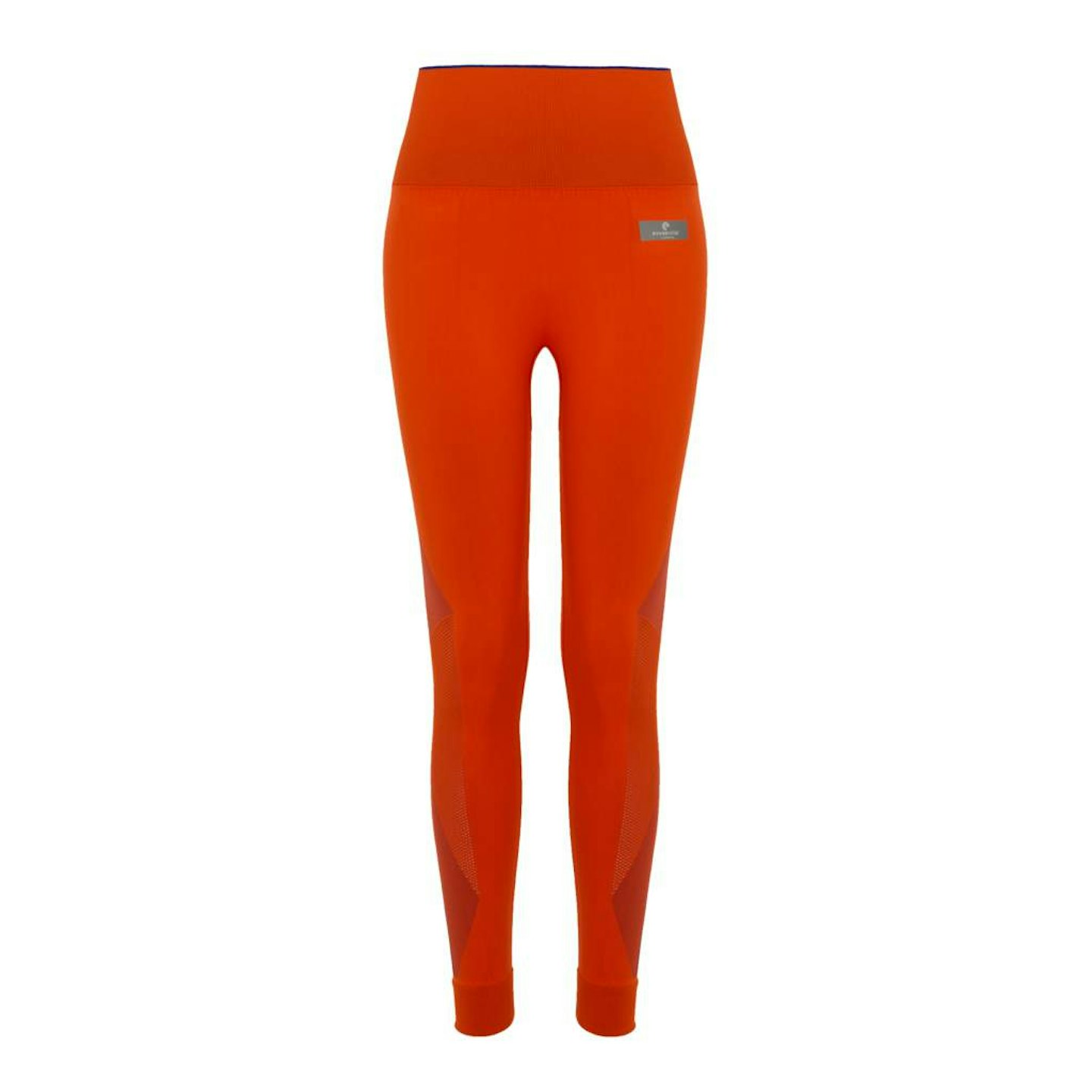 3 of 9
Evervital leggings, £68
Crafted to be breathable and give gentle compression while working out, Evervital's two tone leap it leggings come in bold 'train hard' colours designed to make you stand out and feel good.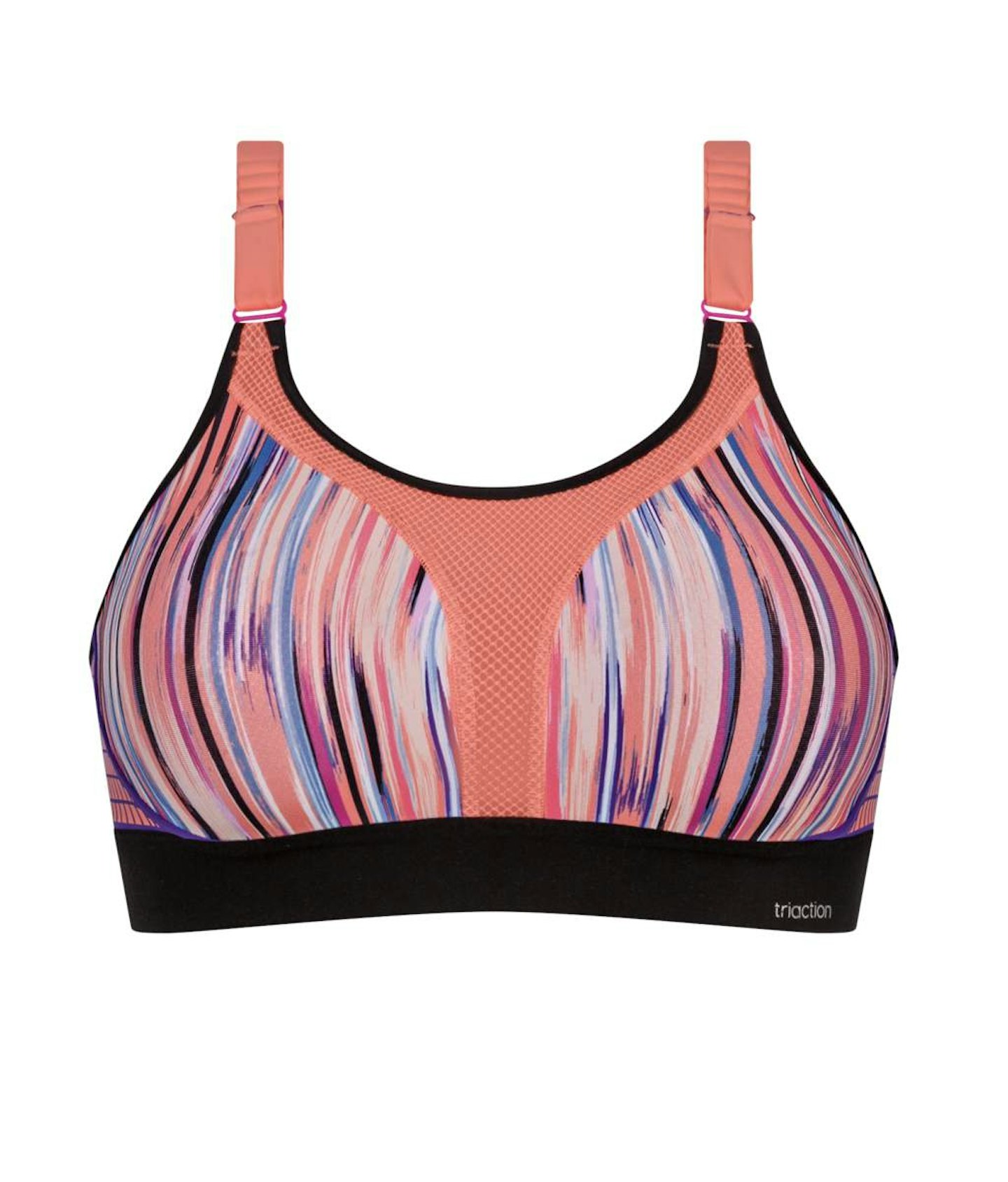 4 of 9
Sports bra, Triumph, £38
This lycra based bra, is a stretchy, extremely elasticated spandex that guarantees unique freedom of movement. Moisture regulating inserts prevent sweat retention, and the unpadded, shaping cups are supportive without suffocating.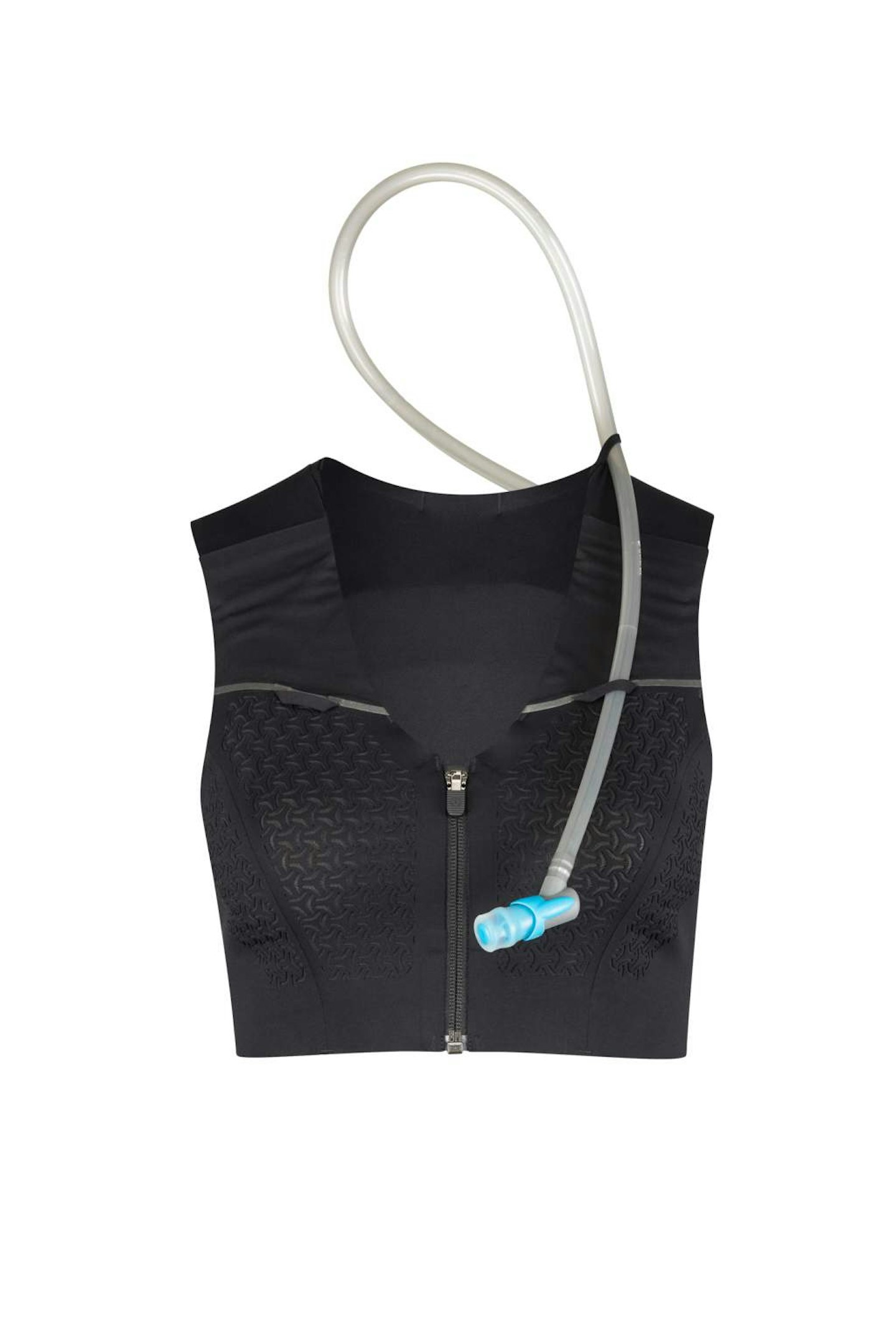 5 of 9
Sports vest, Lululemon, £158
The Enlite Hydraffinity Vest's back pocket holds a 1.5L bottle and has an integrated sipping straw.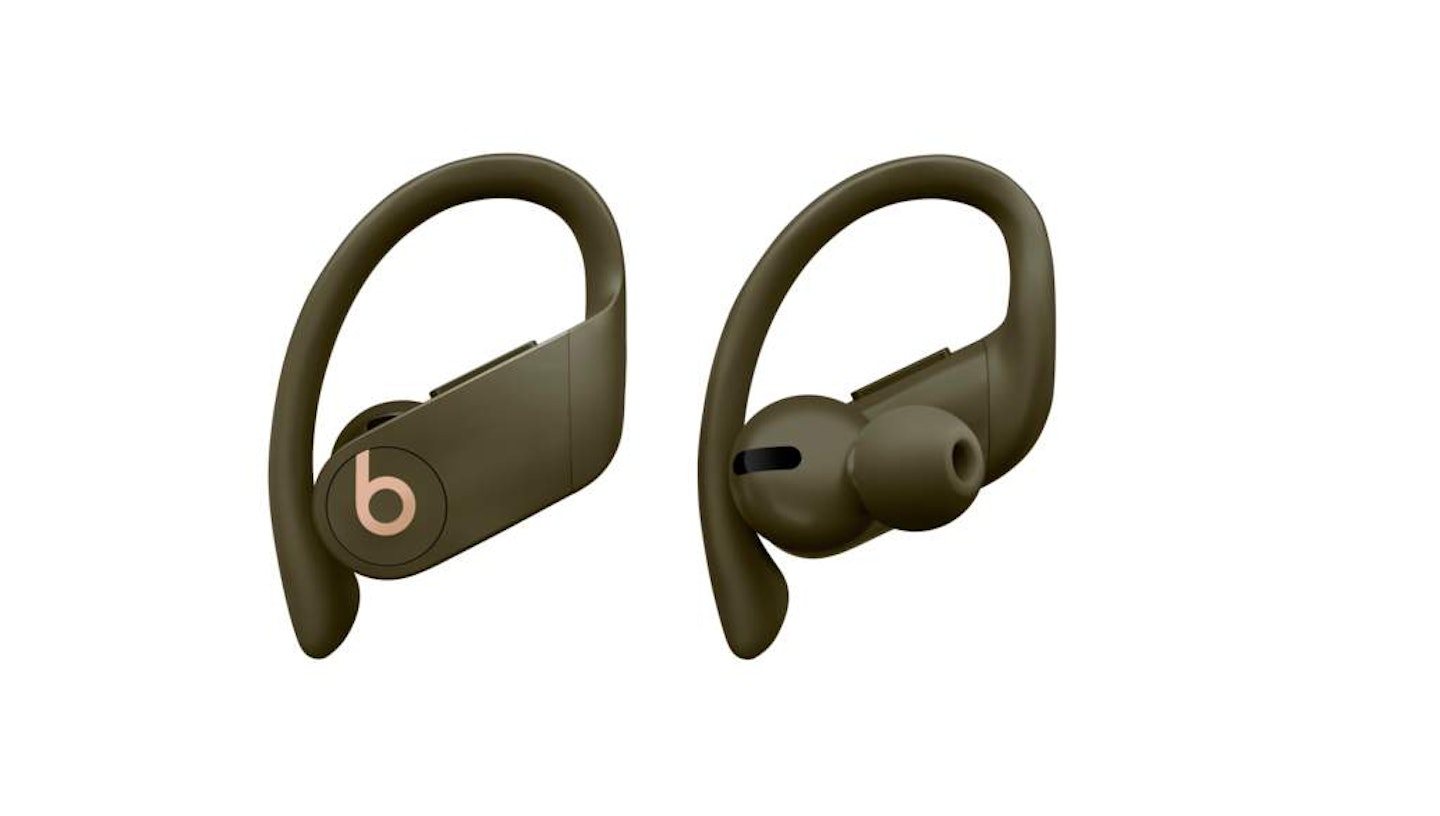 6 of 9
Powerbeats Pro Earphones, beats by Dre, £219.95
Coming soon to beats by Dre, the totally wireless high-performance earphones are available in four stylish colours.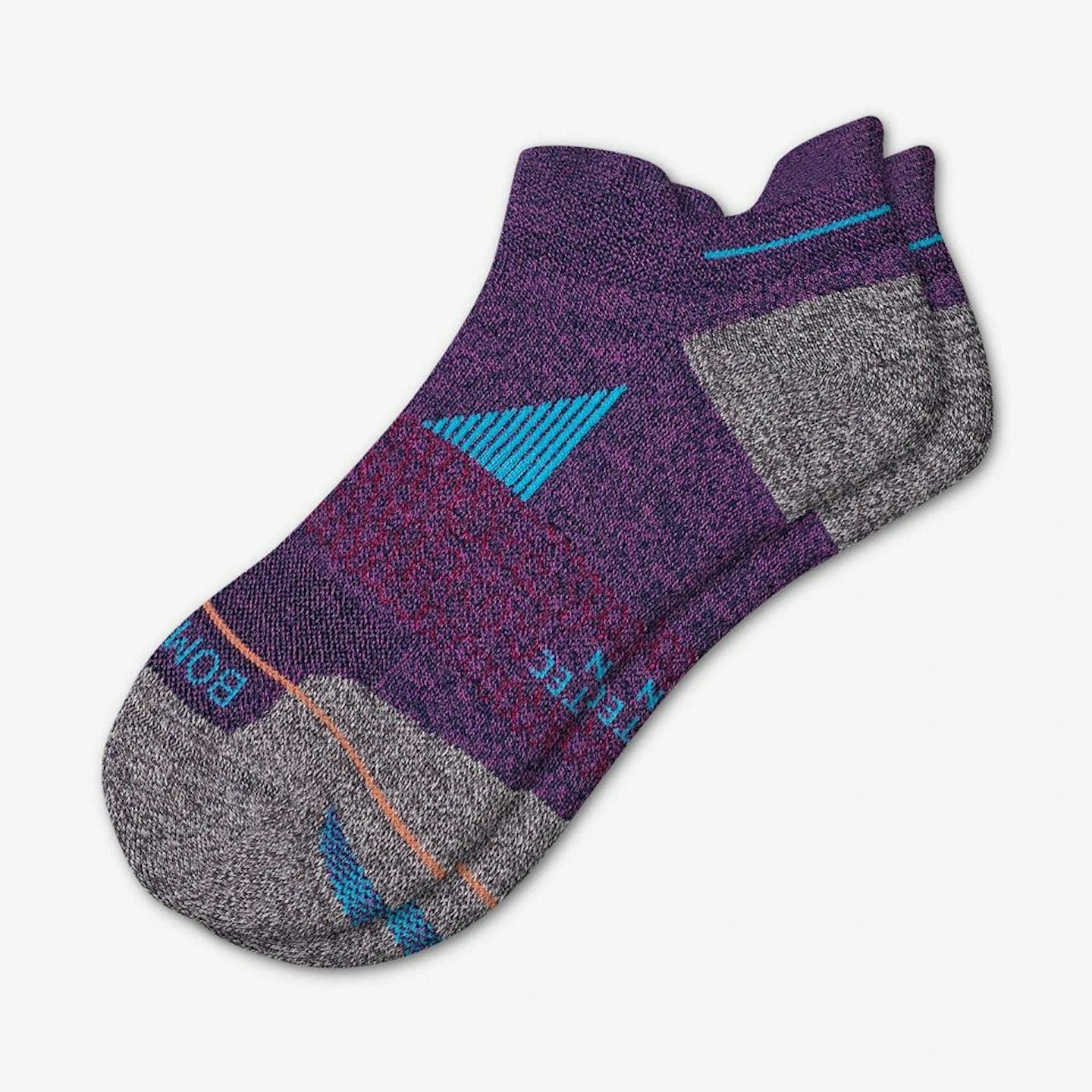 7 of 9
Bombas, Women's Performance Running Ankle Socks, £16
Push for a new PB with lightweight, breathable and moisture-wicking socks with built in zone cushioning and airflow ventilation to help you move with as much ease and speed.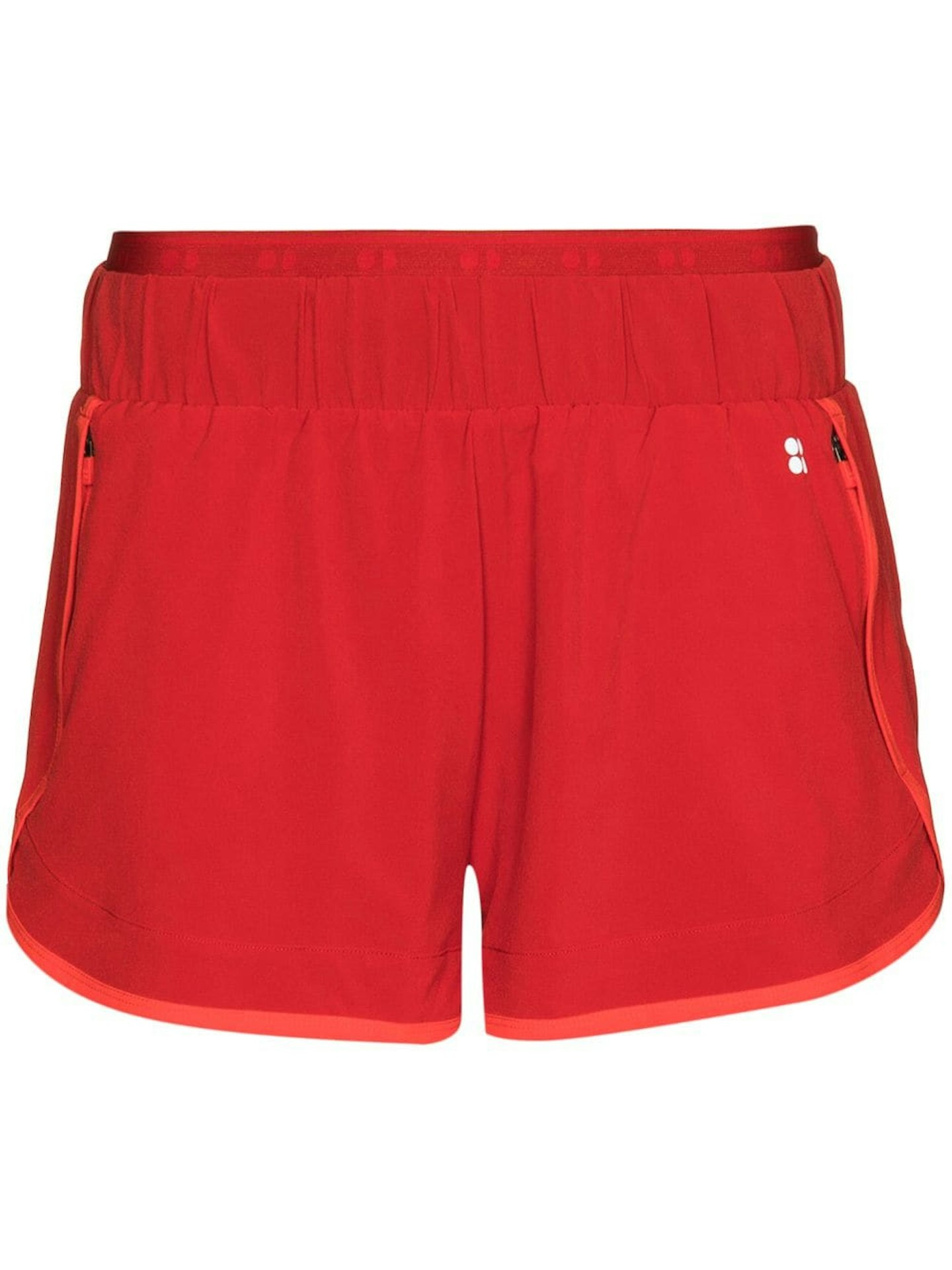 8 of 9
Sweaty Betty, On Your Marks 4" Running Shorts, £39
On your marks, get set and go, in these ventilated shorts that won't slow you down.
9 of 9
adidas SOLARBOOST 3
Whether you're a beginner or advanced runner, these are the must-have shoes for you. They're all about making you run faster with more ease and less energy used. How? The trainers feature their LEP system - a horseshoe-shaped plastic insert that sits underneath the midsole - allowing you to get optimal energy return while the Boost midsole provides intense cushioning for a comfortable and stable run. Tried and tested here at Grazia, we can vouch for this shoe completely - who doesn't need trainers that give them an extra boost while you run?
Best sportswear for strength training
You're more likely to stick to your gym goals if you feel comfortable in your kit. Time to upgrade the sloppy tee and saggy leggings...
Best sportswear for strength training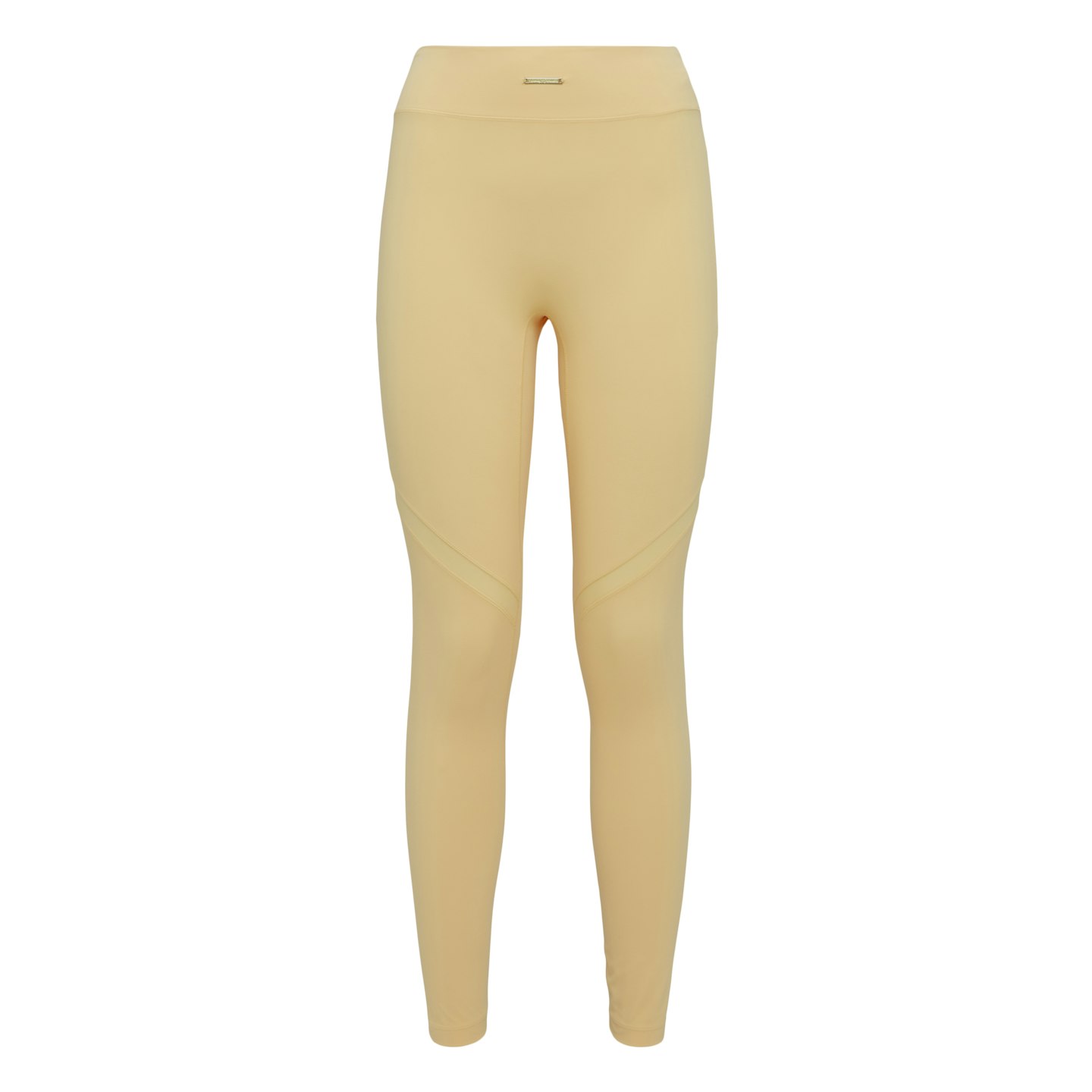 1 of 11
Gymshark x Whitney Simmons mesh leggings, £50
These leggings are, without a doubt, the comfiest I own. Soft to touch and with tons of stretch, they somehow manage to still pull you in in all the right places - and the ruching along the bum makes for the perfect lift. If there's one pair of leggings you should own, it's these!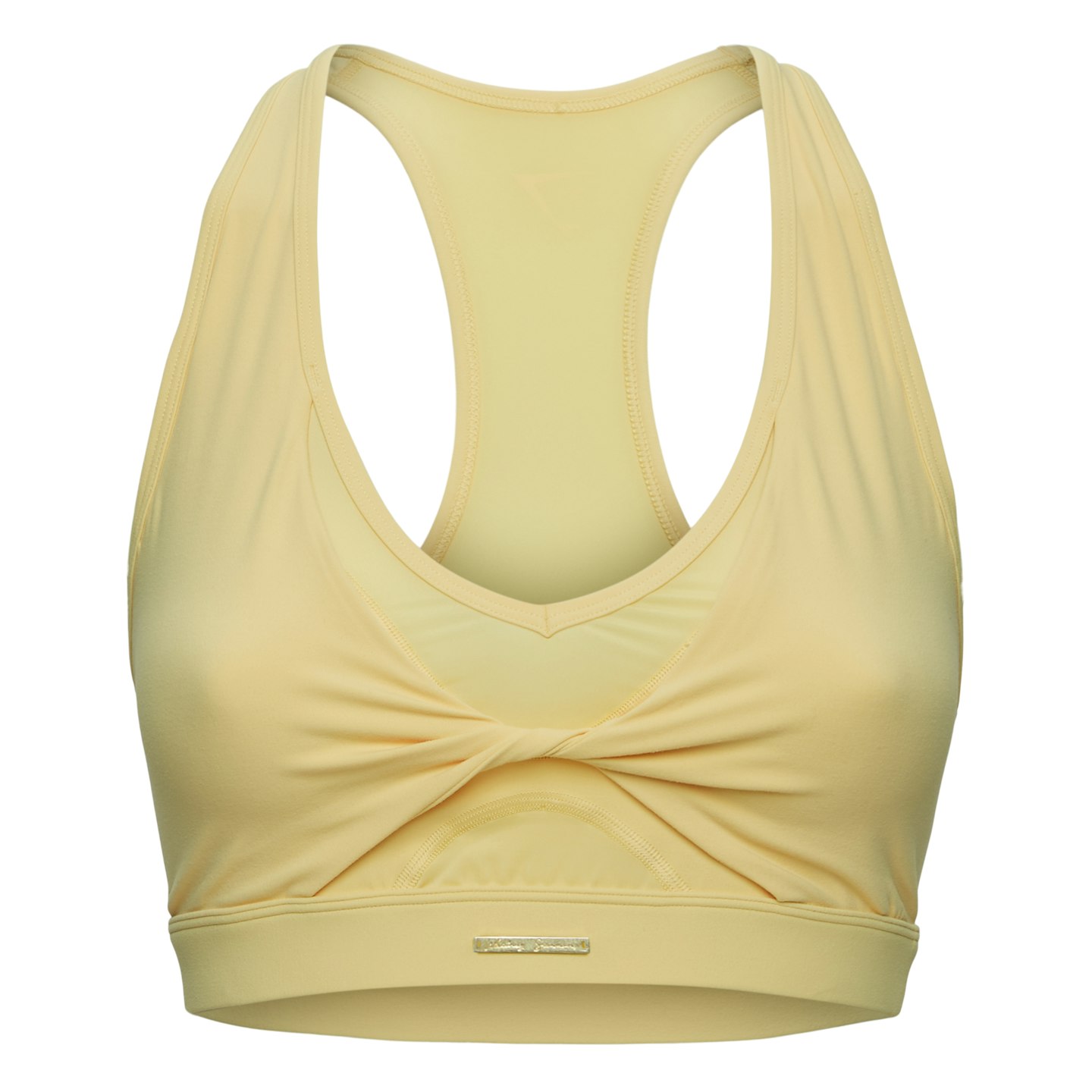 2 of 11
Gymshark x Whitney Simmons bra, £35
Same goes for the matching sports bra, which manages to make your boobs look perkier than ever while still keeping them firmly in place. Honestly, this top is so flattering, I'd wear it on a date - never mind the gym!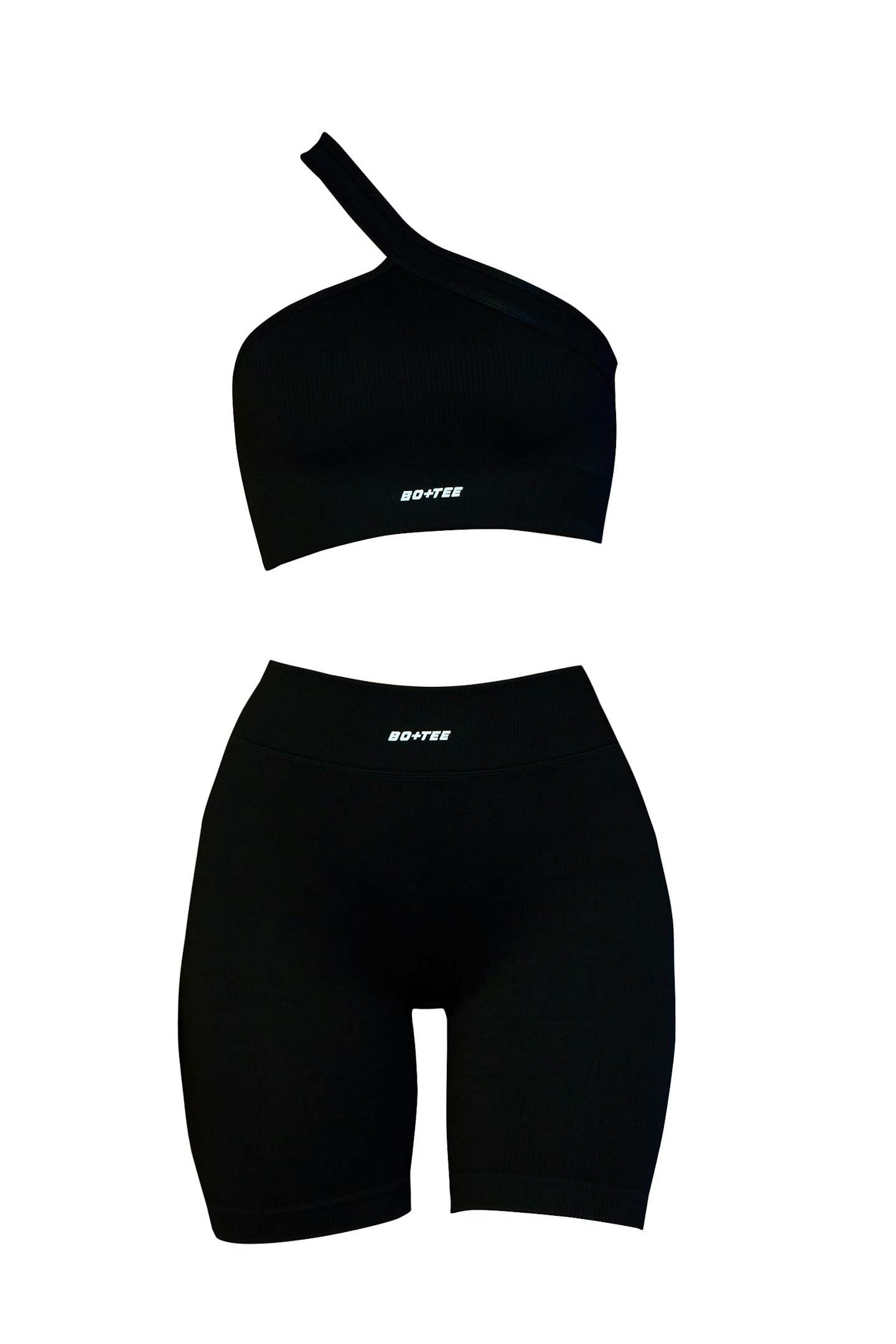 3 of 11
Bo + Tee, New Peak Bike Shorts, £26
Bo + Tee's thick ribbed fabric is strong enough to feel supportive while also being light enough to let you breathe. The New Peaks collection is a smooth second skin with a secure fit so you can focus on your form and be squat lift ready.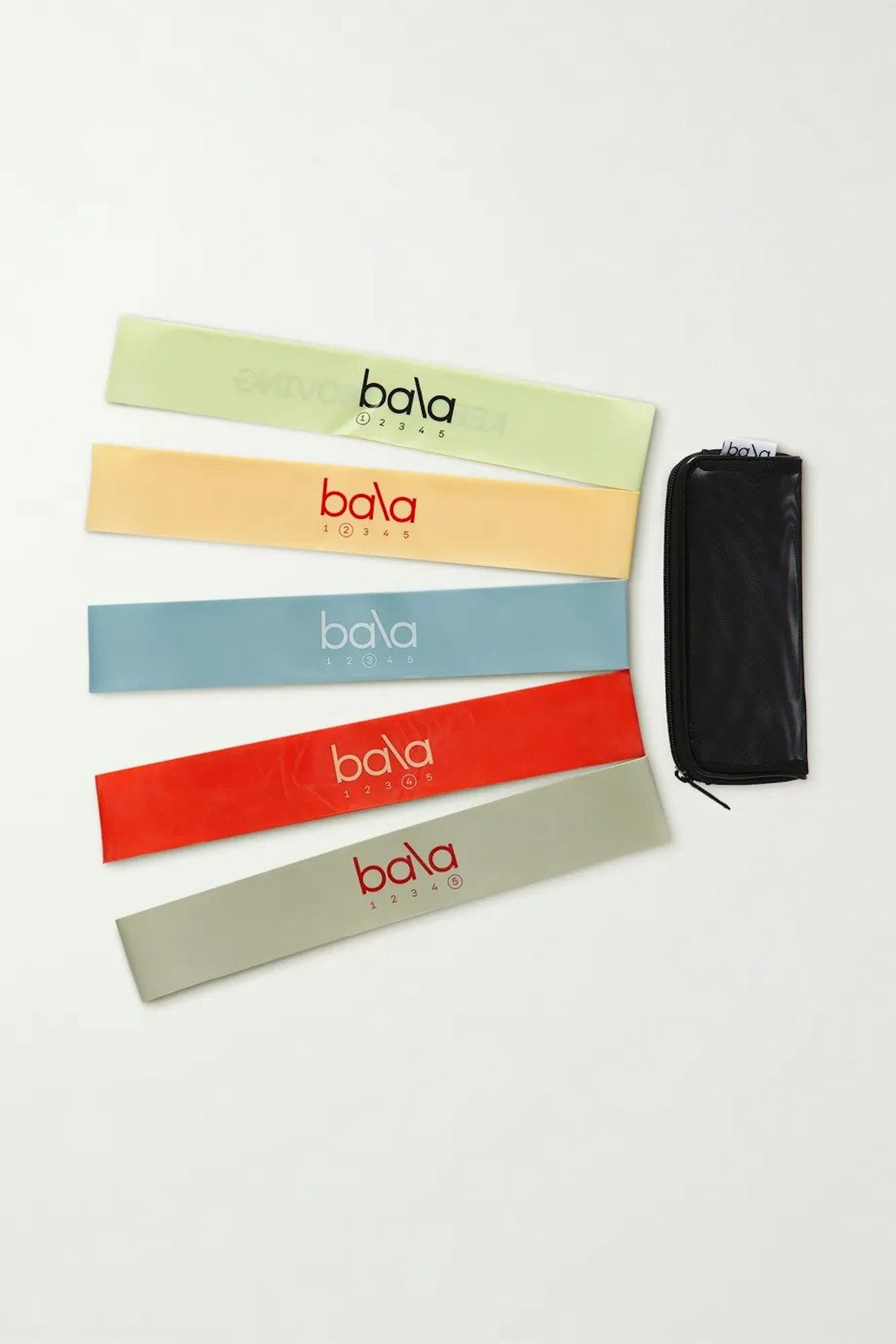 4 of 11
BALA Set of five Resistance Bands, £22, at Net-a-Porter
And strreetttcchh! Bala's bands are made from extra light to extra heavy latex so you can layer them up or scale up the intensity. They're even each motivational phrases like 'Every Movement Matters' and 'Don't Stop Now' to remind you just why you started.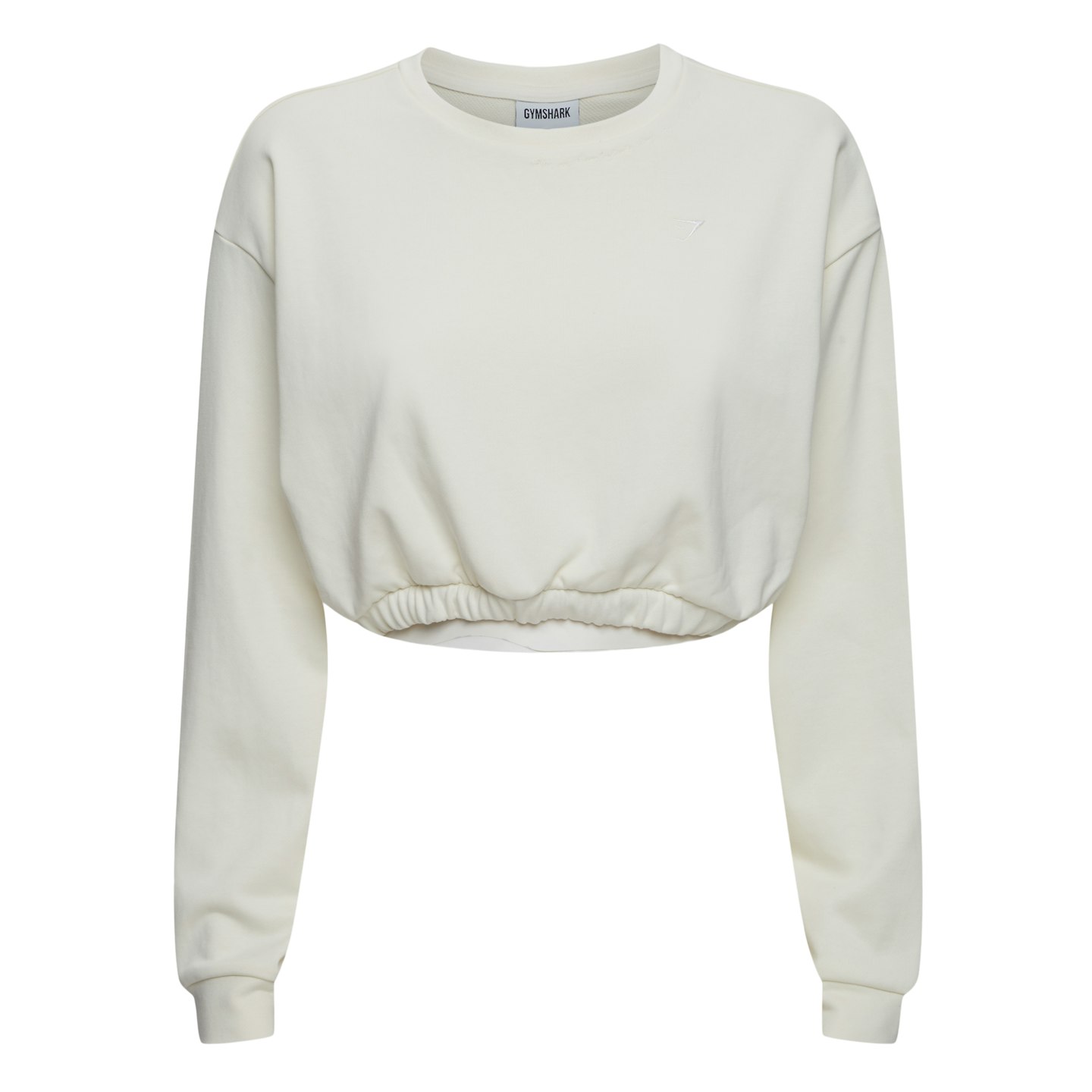 5 of 11
Gymshark x Whitney Simmons cropped pullover, £40
Whether you want a comfier fit or to get your sweat on during heavy training, this cropped jumper is the perfect addition to any gym bag.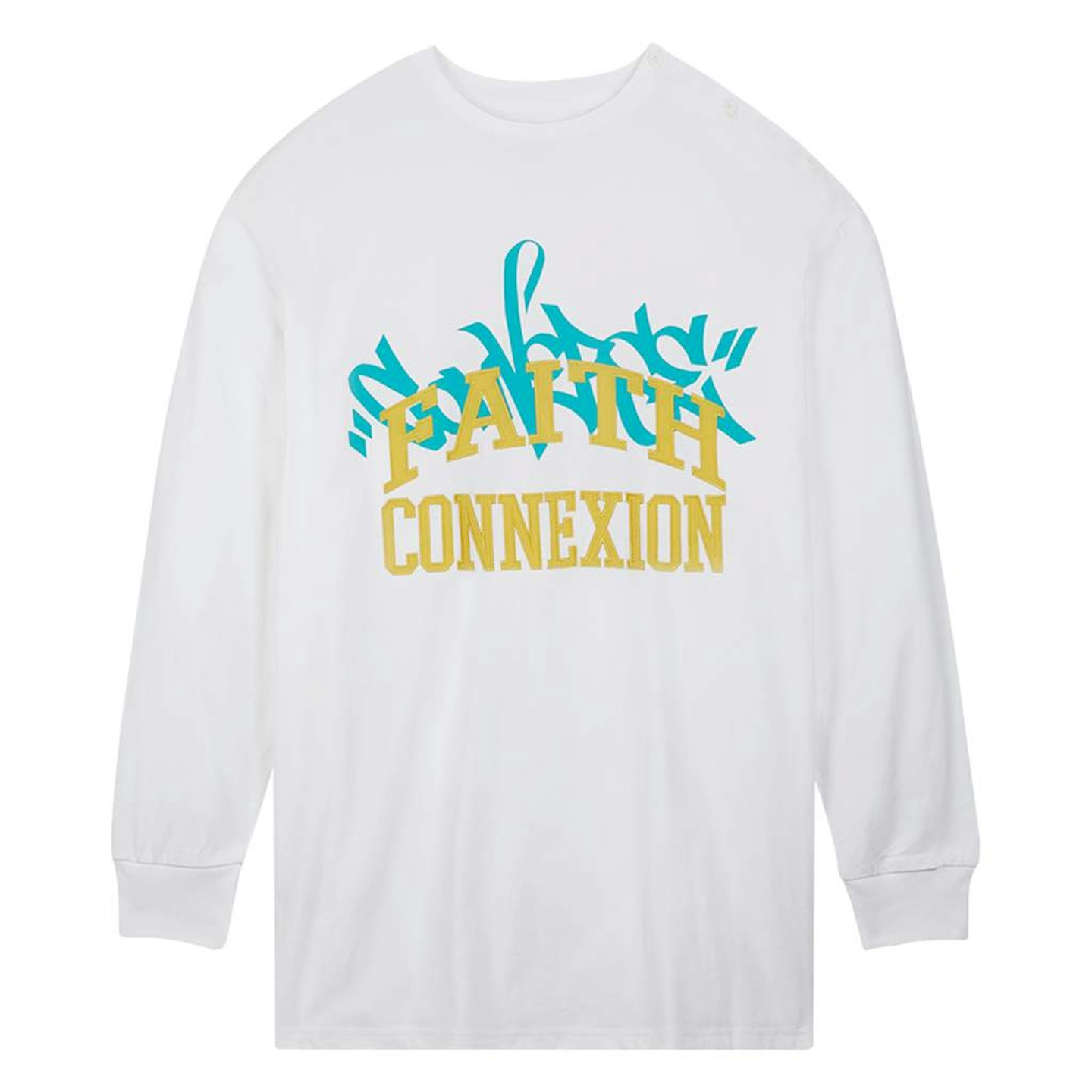 6 of 11
Converse x Faith Connexion Mariniere, £40
Everyone needs an oversized jumper to throw on during those days you just want to get on with your workout - with this, you can sweat, look stylish and stay comfy all at the same time!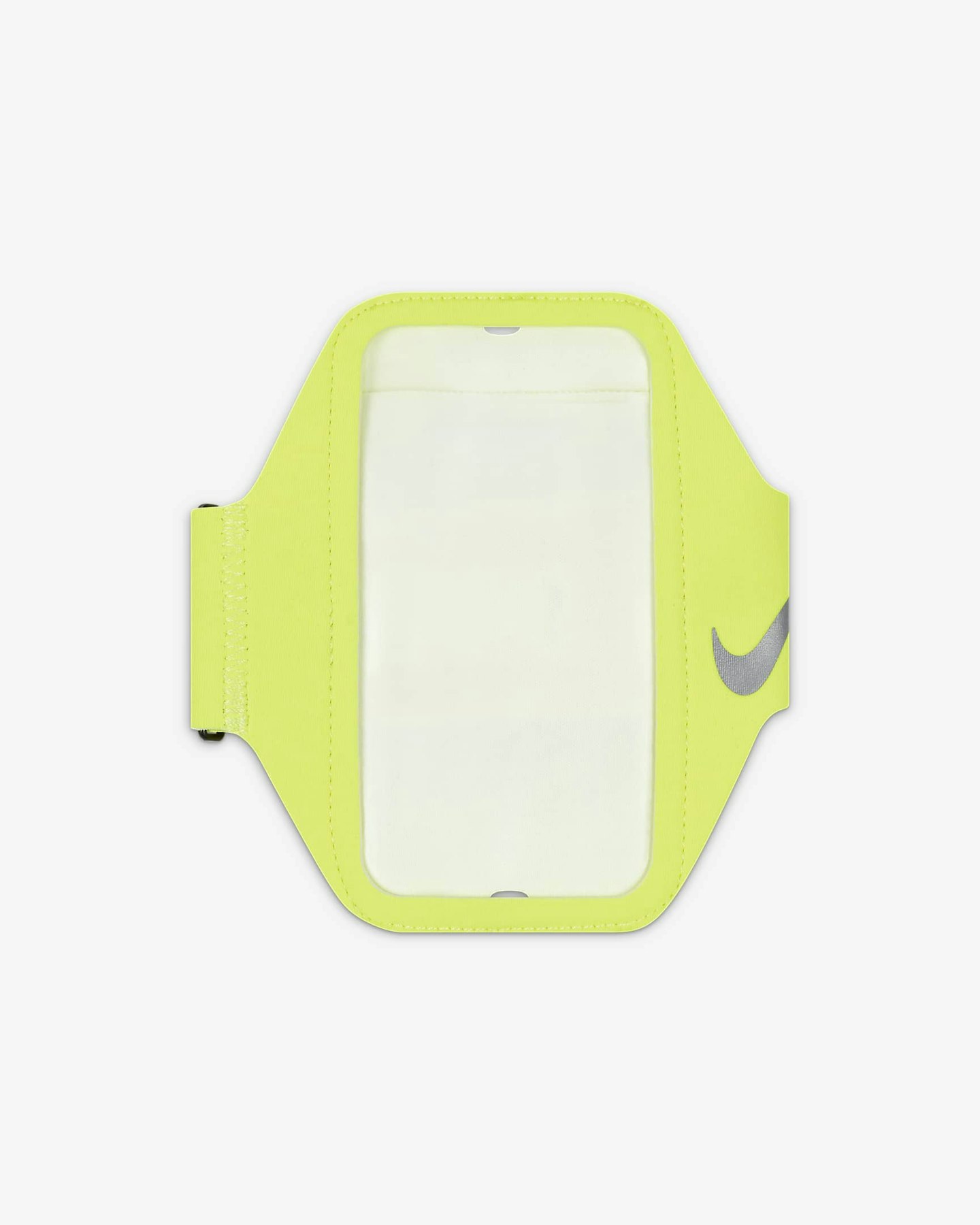 7 of 11
Nike Lean Armband, £17.95
Moving around the gym can get stressful when you're carrying a whole load of bits and bombs with you - from phones, to keys, to weightlifting gloves. This armband simplifies all of that, with a safe and secure place to keep your phone while working out!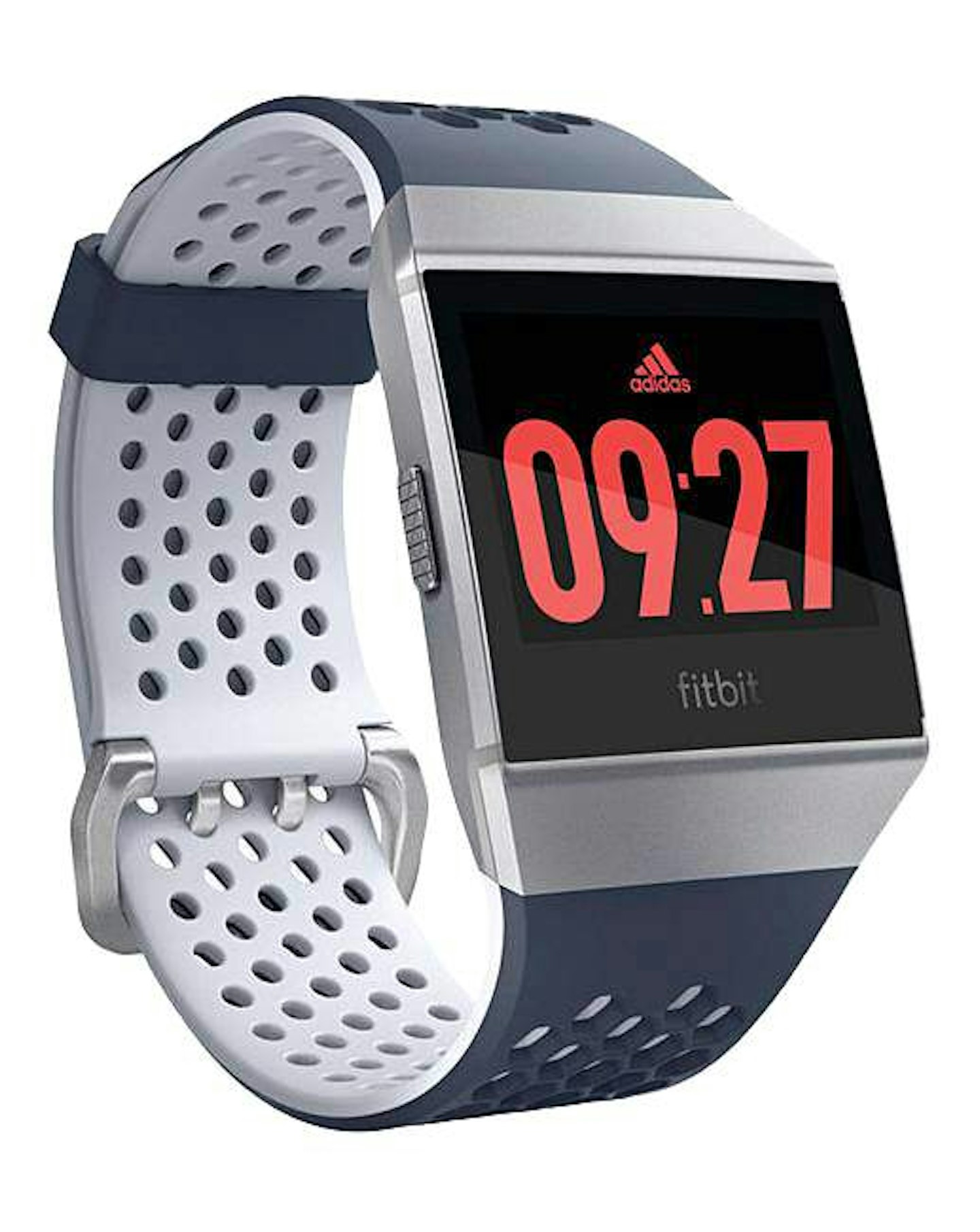 8 of 11
Fitbit Ionic: Adidas Edition,£299
The most stylish way to keep tabs on all your vitals.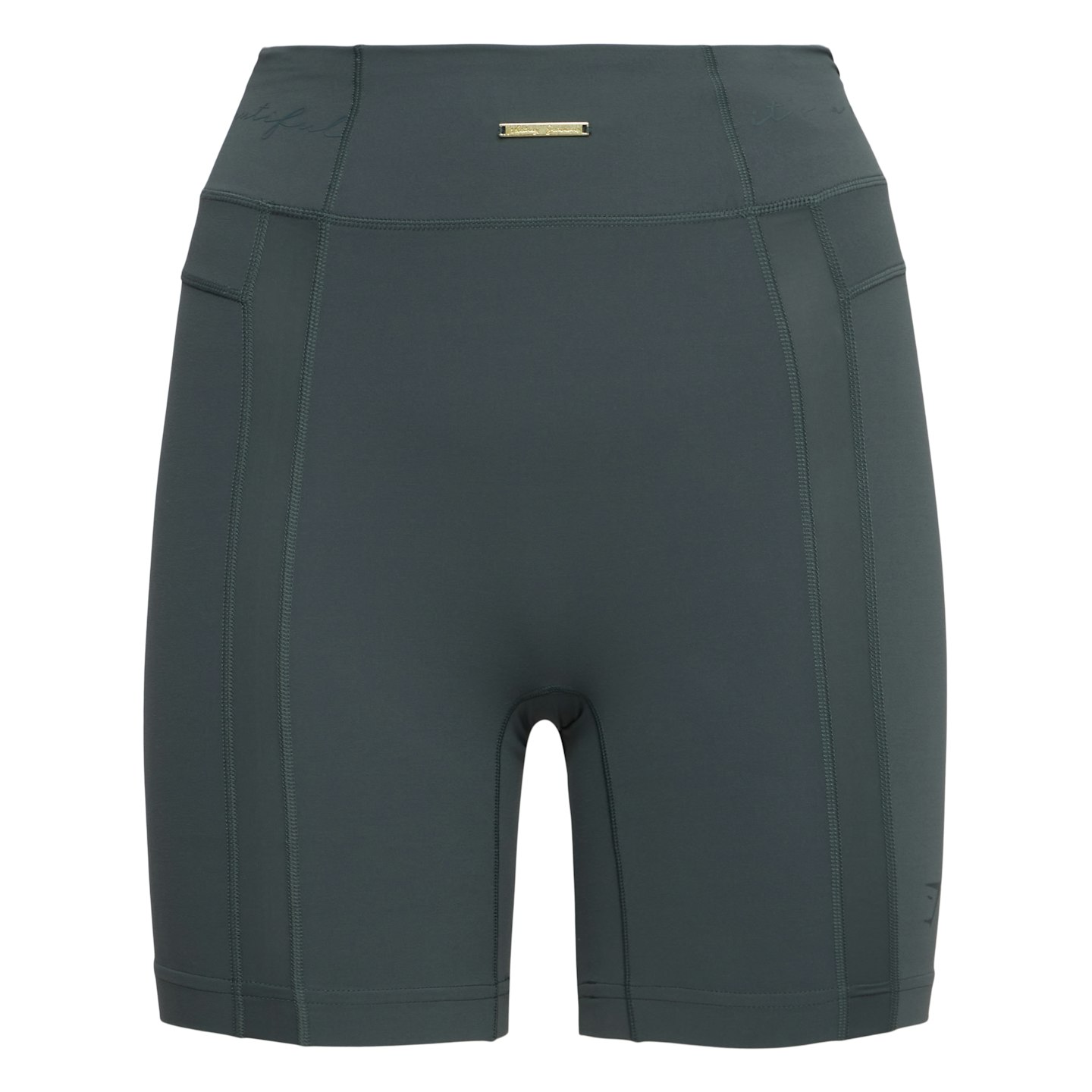 9 of 11
Gymshark x Whitney Simmons mesh shorts, £35
For me, weight training means big, juicy... quads. And while that's great for my gains goals, it does mean I've never found a cropped pair of shorts that doesn't make me look like a stuffed sausage with legs bulging out the bottom. But these? They're something else. Pulling this soft, stretchy material over my quads, I was amazed at how well they fit my quads - even one size below what I would normally wear. Flattering, form-fitting and comfortable? I'll be wearing these all year-round!
10 of 11
Adidas X Stella McCartney, Small Bag Set, £63
Small but mighty, these bags are dinky enough to fit into the lockers, but big enough for your headphones, keys, phone, water..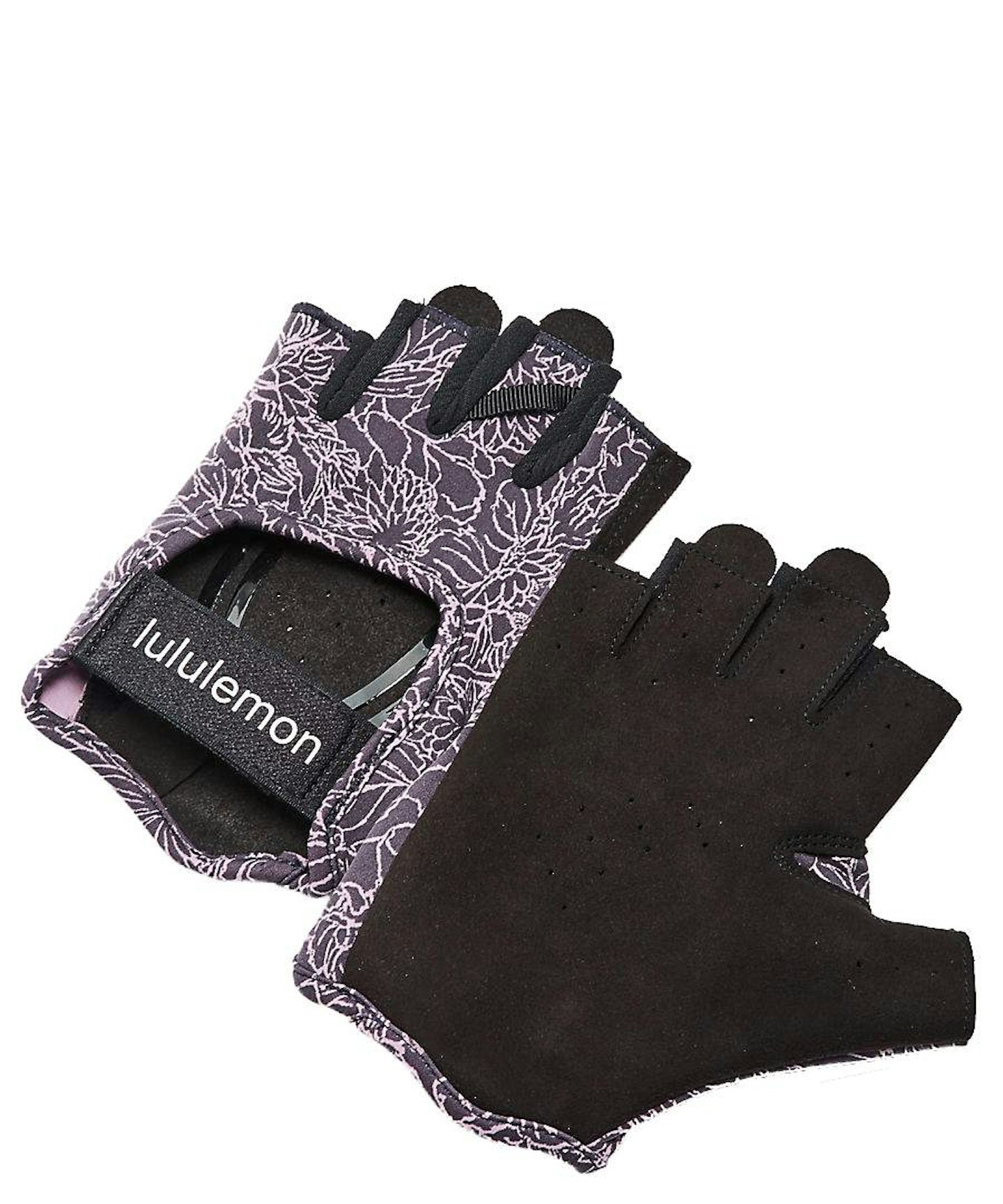 11 of 11
Lululemon training gloves, £28
A must-have for any weightlifter, gloves don't have to be all function, no flash. These Lululemon gloves offer style as well as utility, the perfect addition to your gym bag on those heavy lifting days... calluses be gone!
Best sportswear for tennis (and sporty dates)
Adidas' tennis collection dubbed '#TennisLuxe' is chic, comfortable and most importantly: it can be worn both on and off the court. Here's our favourite picks from the collection, and what to wear it with on your outdoor dates this year...
Best sportswear for tennis (and sporty dates)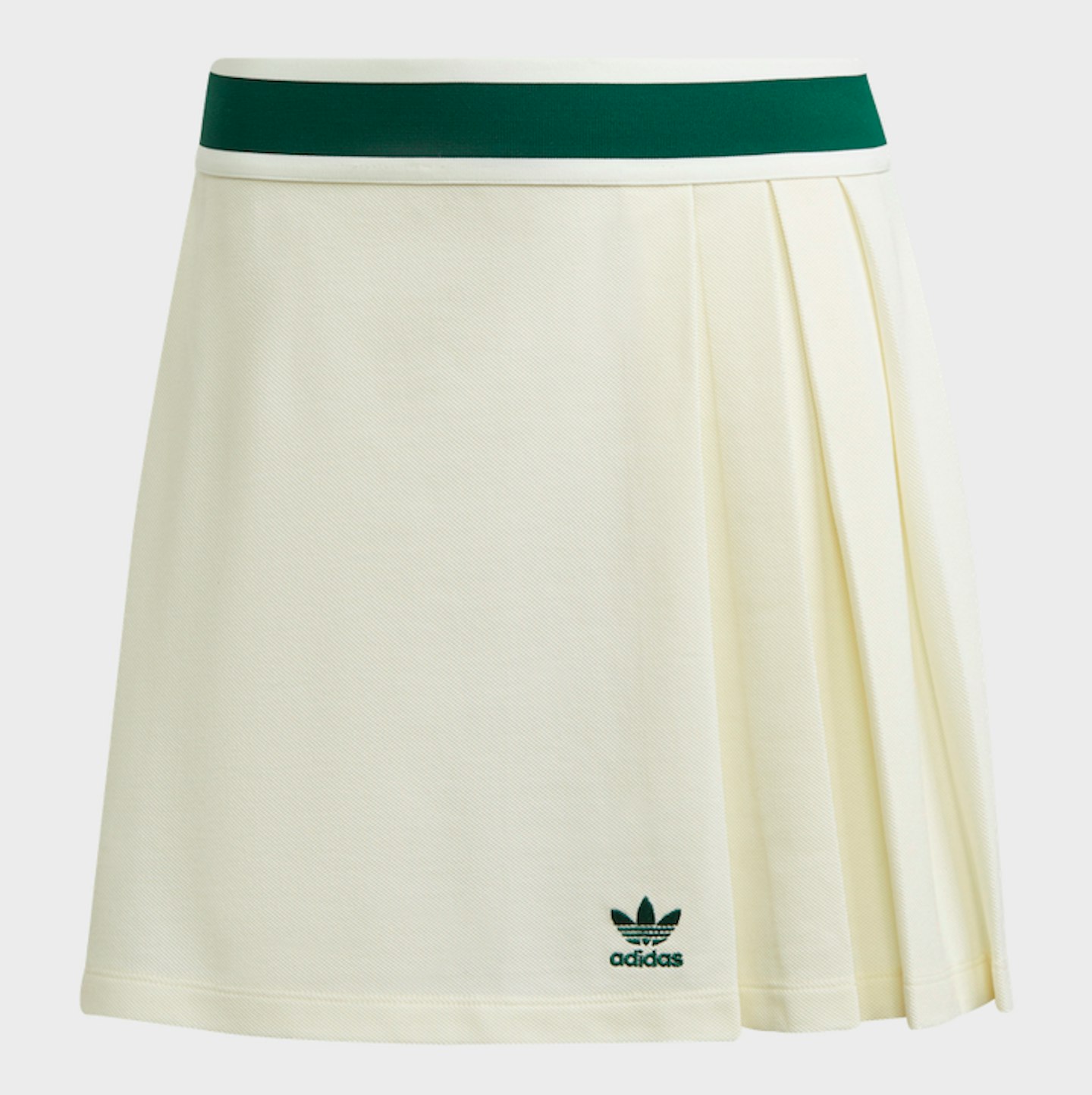 1 of 10
Adidas tennis skirt, £35
2 of 10
Adidas graphic sweatshirt, £50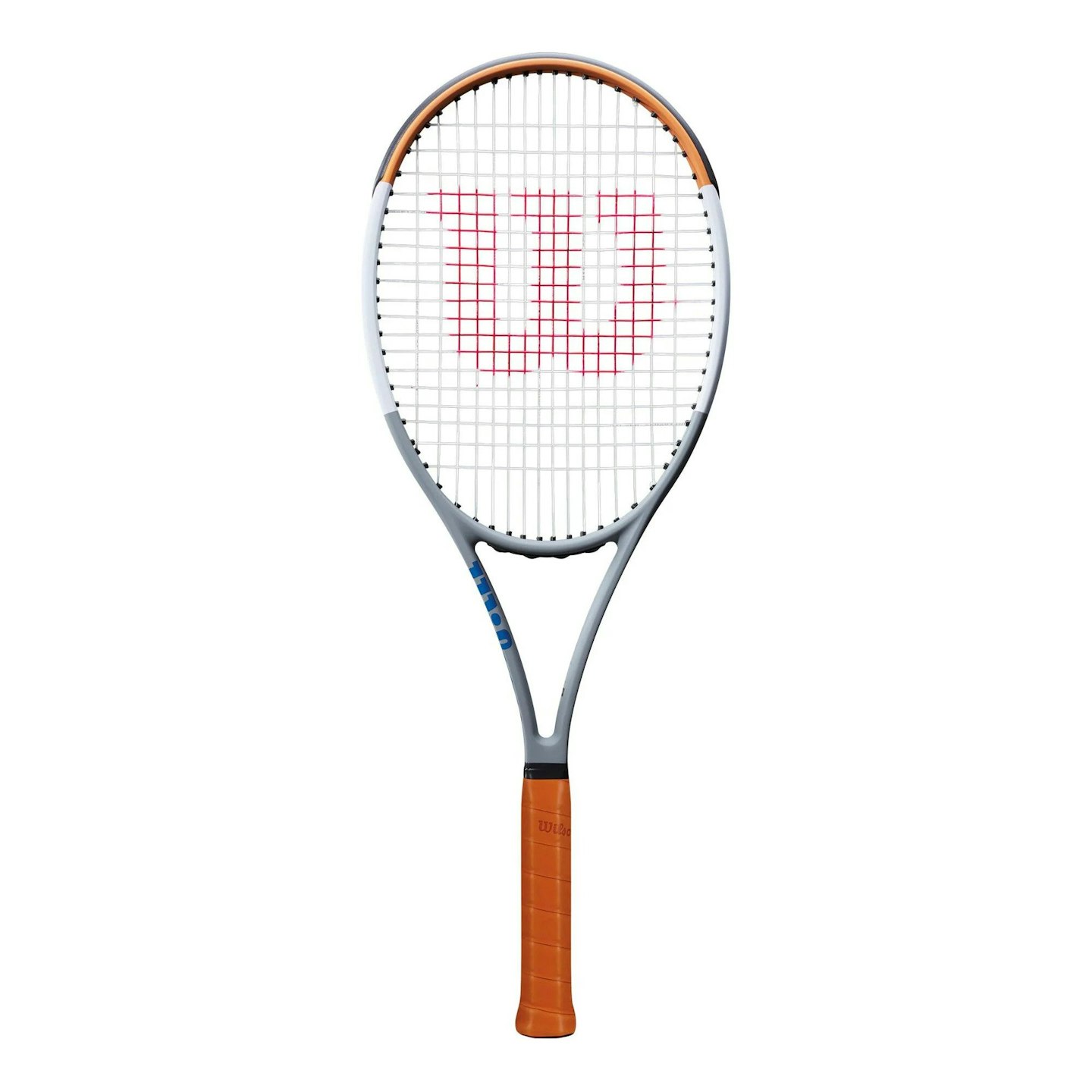 3 of 10
Wilson, Roland Garros Blade 98 LTD V7.0 Tour Racket, £134
Get ready to serve! As soon as the sun's out, hit the court with Wilson's high performance Roland Garros Blade racket.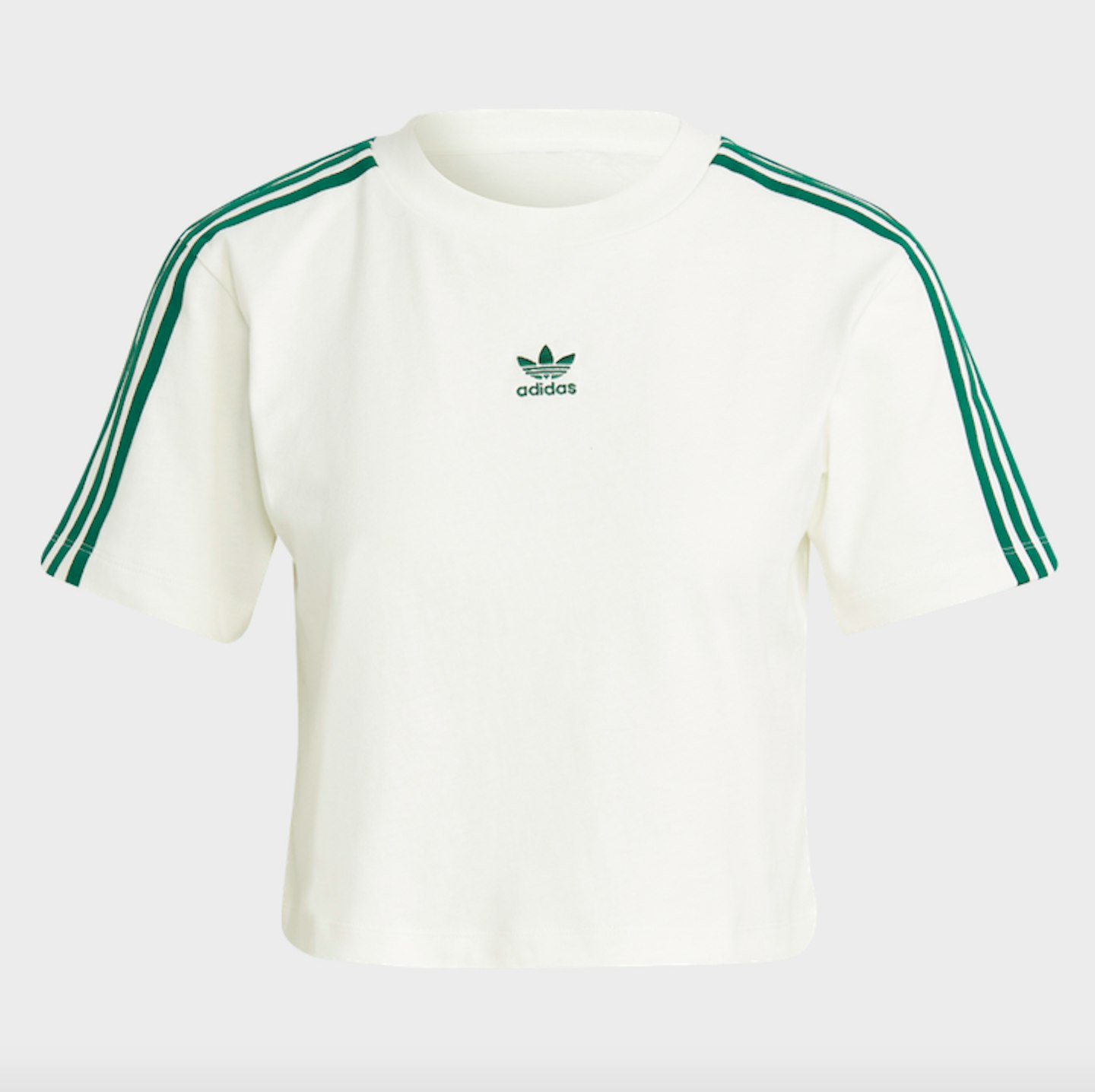 4 of 10
Adidas cropped tee, £22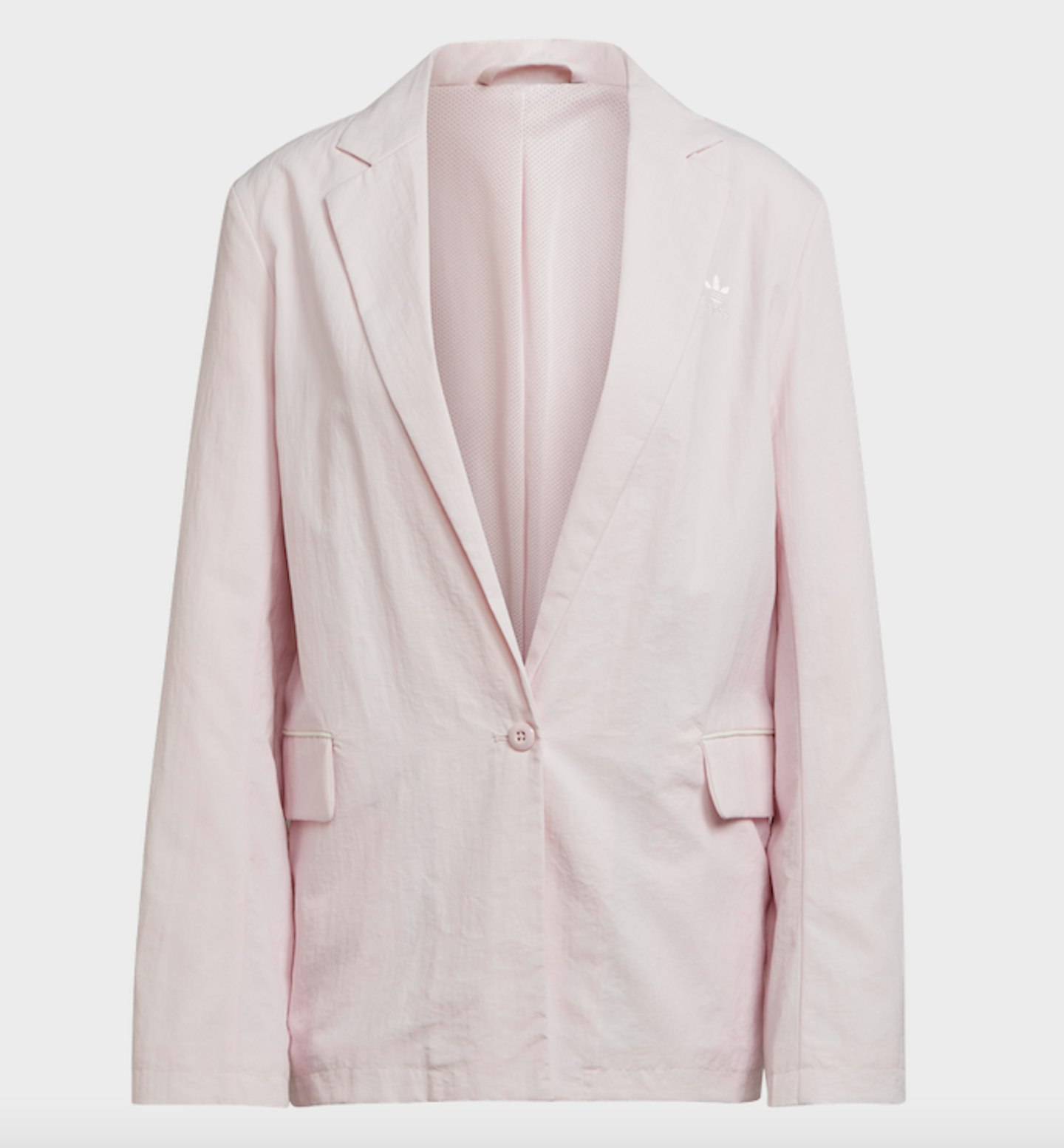 5 of 10
Adidas blazer, £75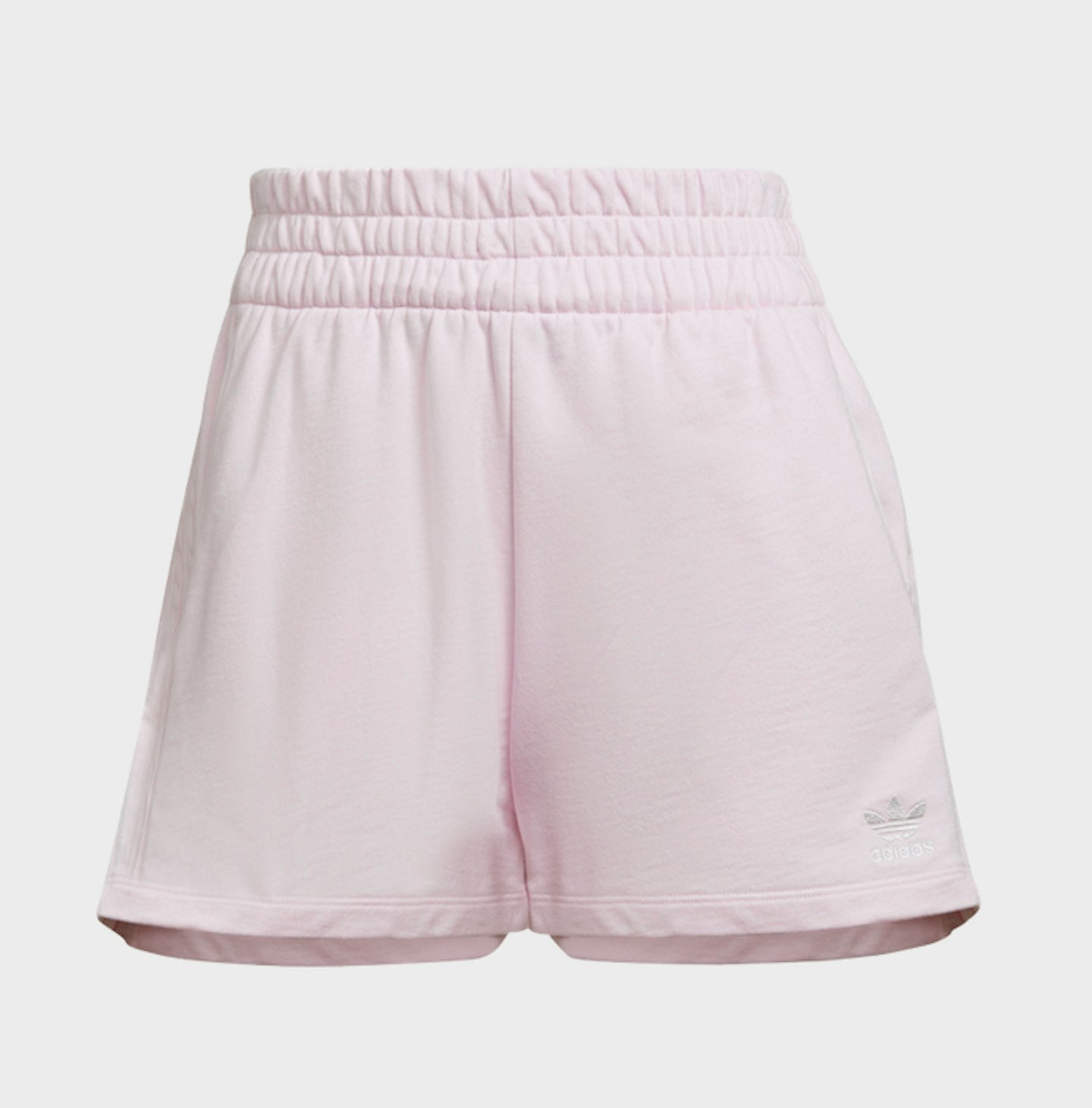 6 of 10
Adidas shorts, £25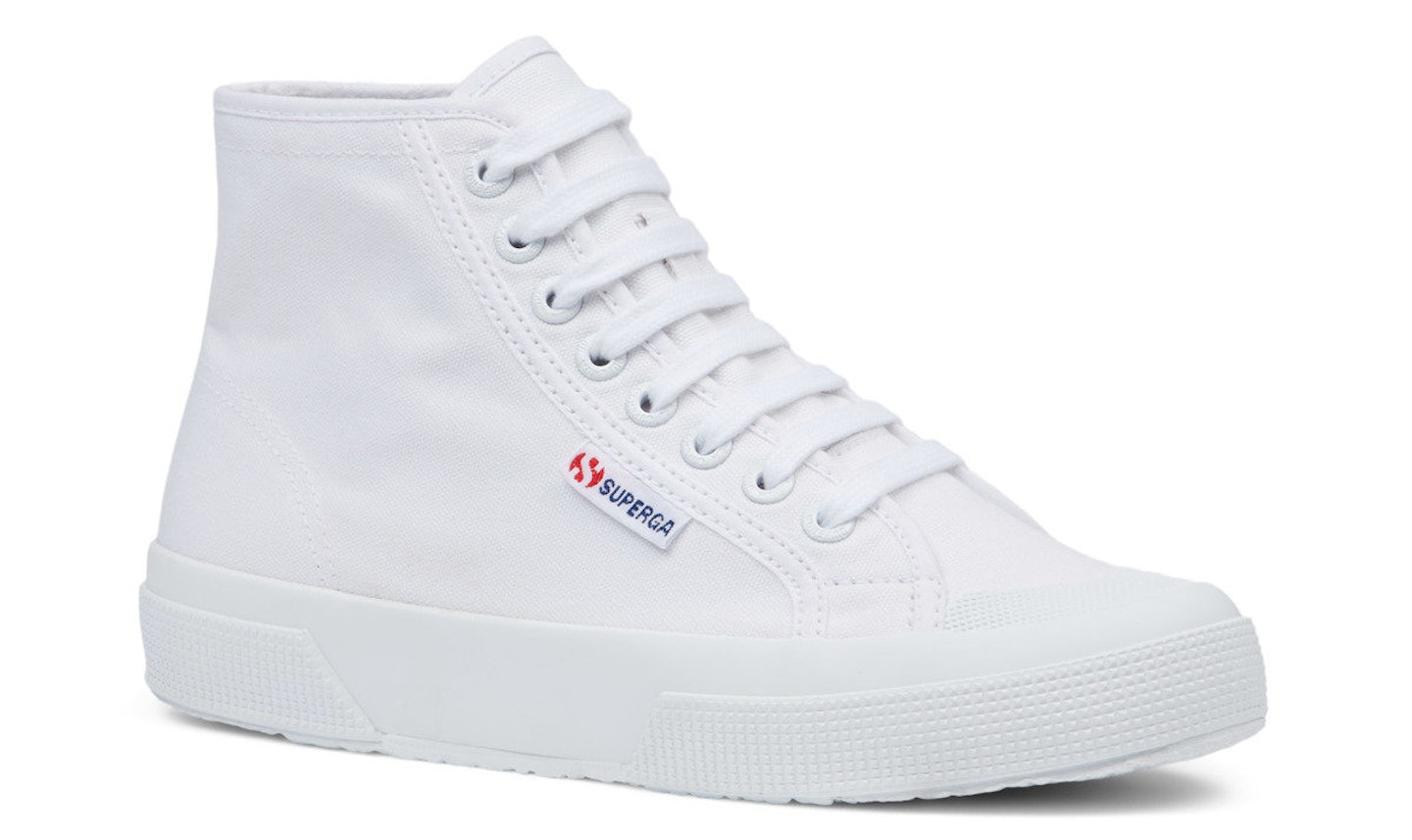 7 of 10
Superga, COTU High Tops, £30
Clean, white high tops are timeless, Superga's canvas trainers have the preppy, retro energy that is the perfect finish for a tennis luxe look.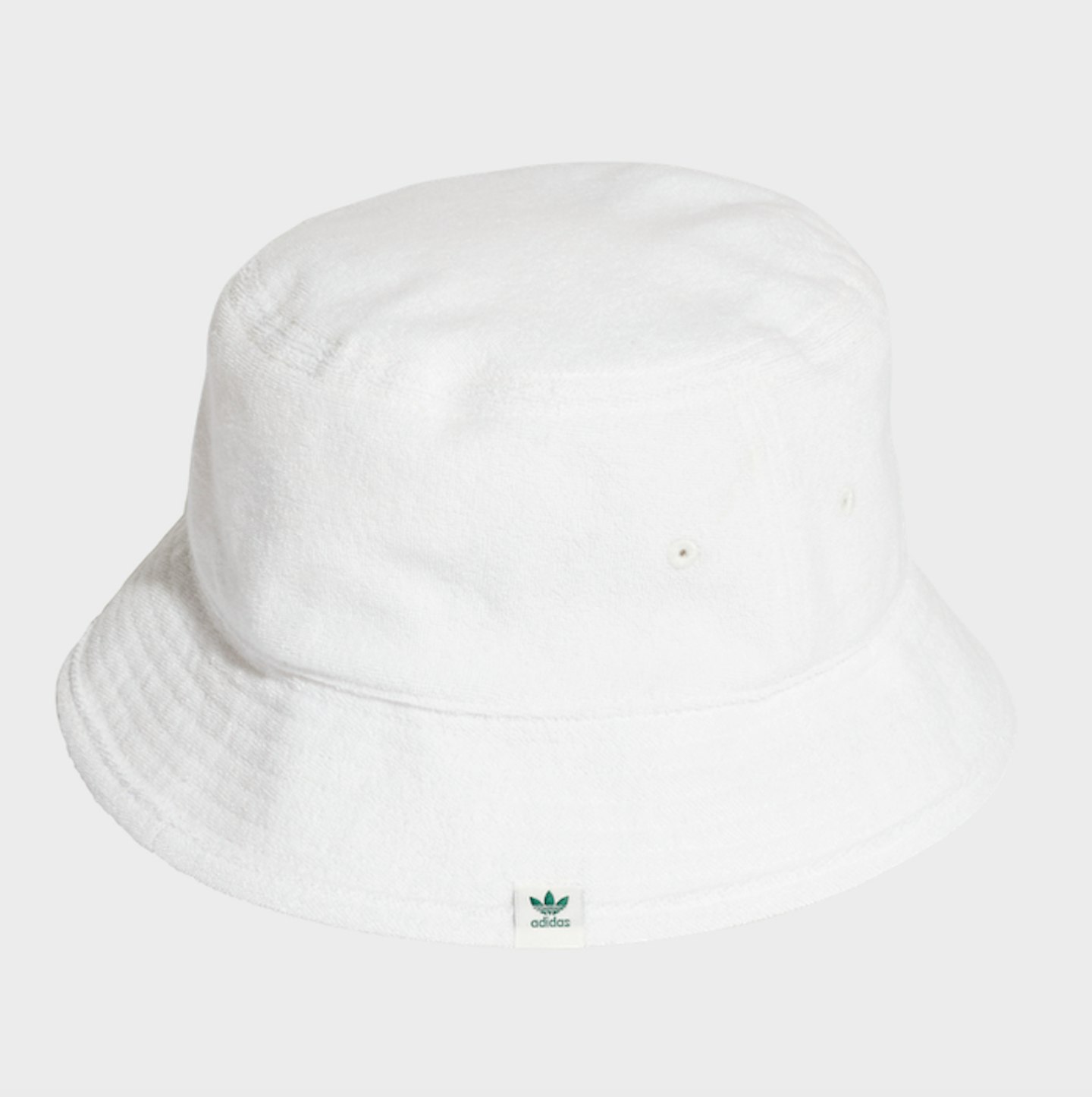 8 of 10
Adidas bucket hat, £22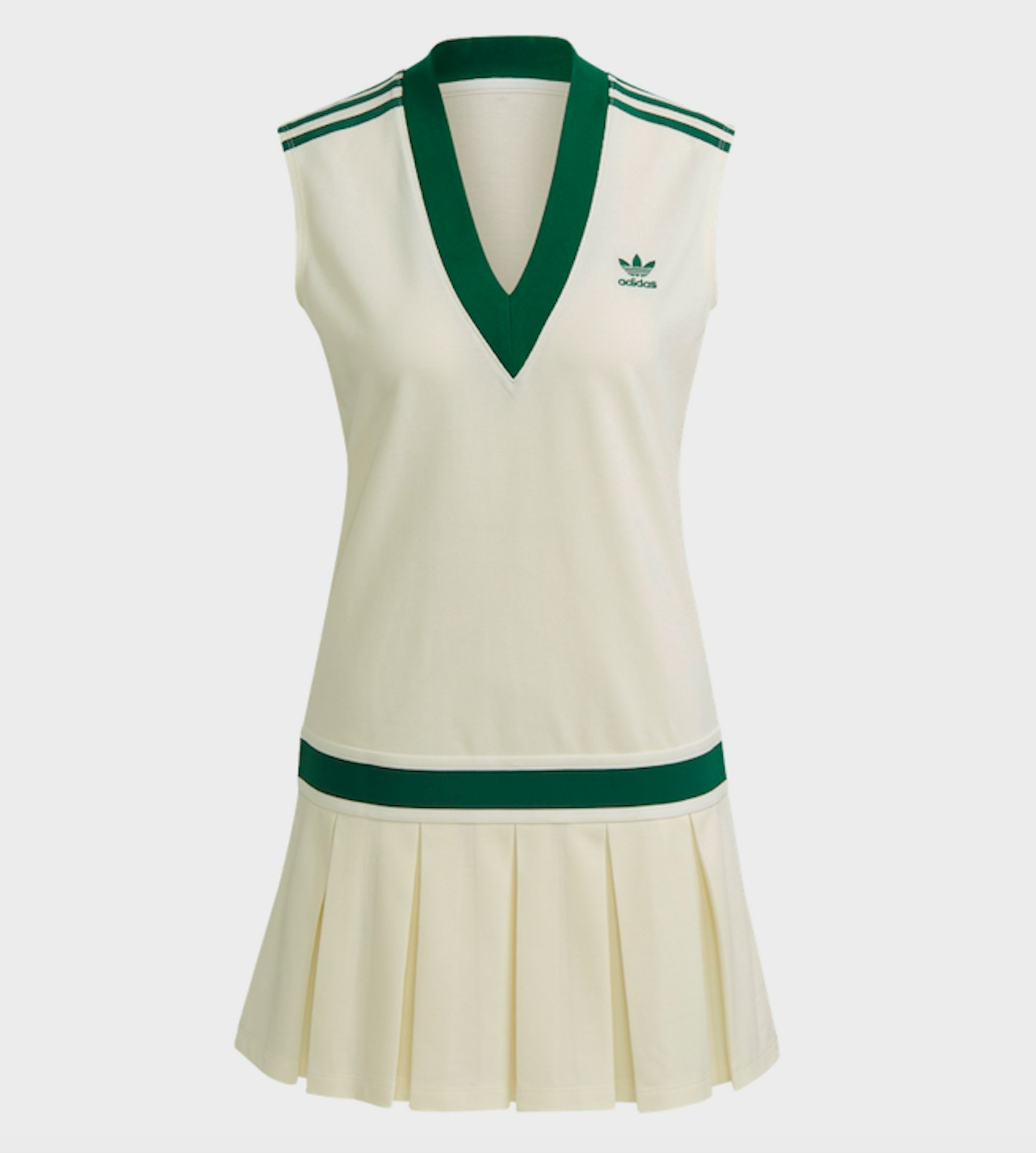 9 of 10
Adidas tennis dress, £50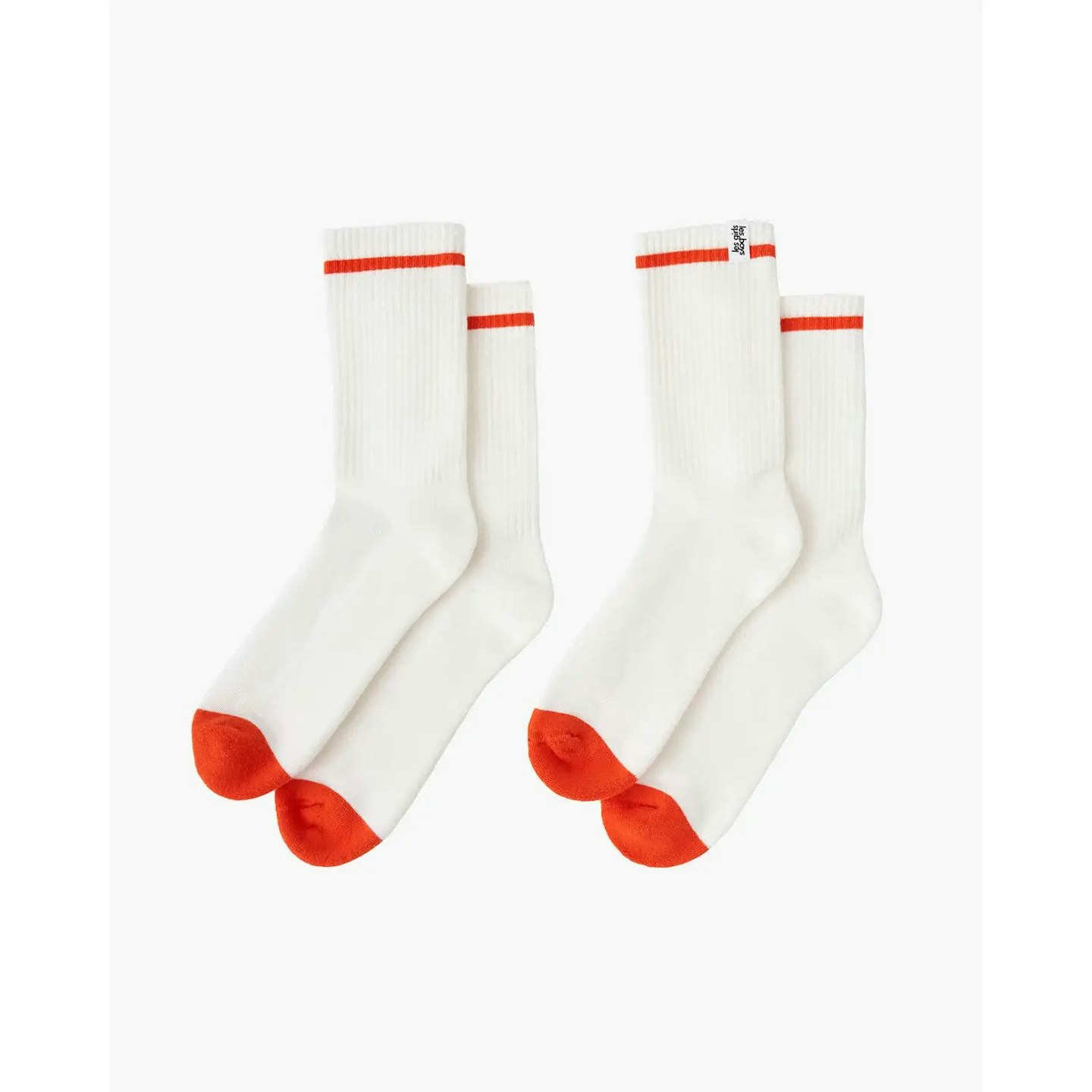 10 of 10
Les Girls Les Boys
Add Les Girls Les Boys to your list for street, active and leisurewear that is as cool as it is comfortable.
Best sportswear for swimming
A soggy towel stuffed in a dripping tote is never fun. Get organised with a micro fibre towel and bag with wet and dry compartments...
Best sportswear for swimming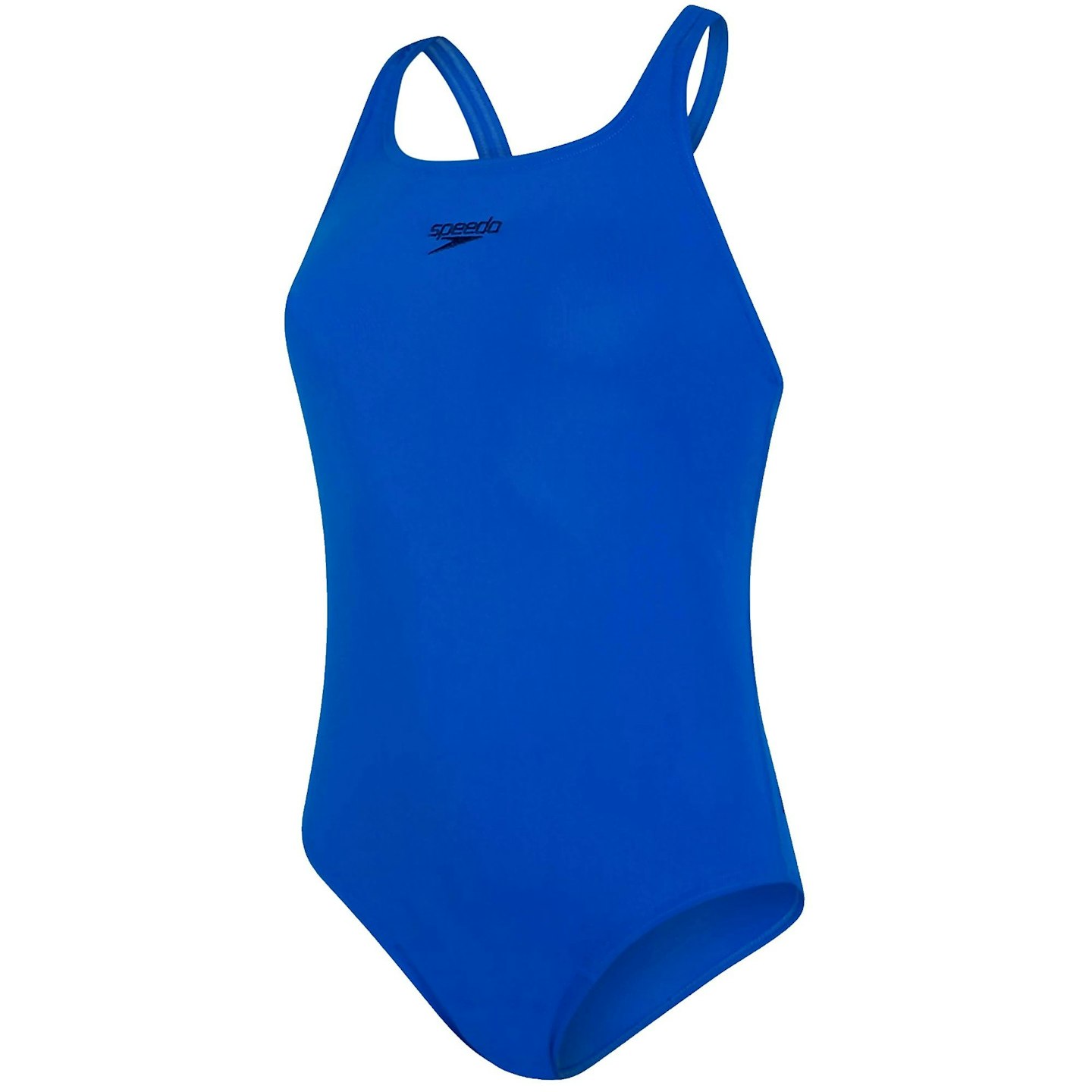 1 of 8
SPEEDO, Endurance+ Medalist Womens Swimsuit, £15
The classic Baywatch shape comes in four-way stretch to aid movement, from Speedo.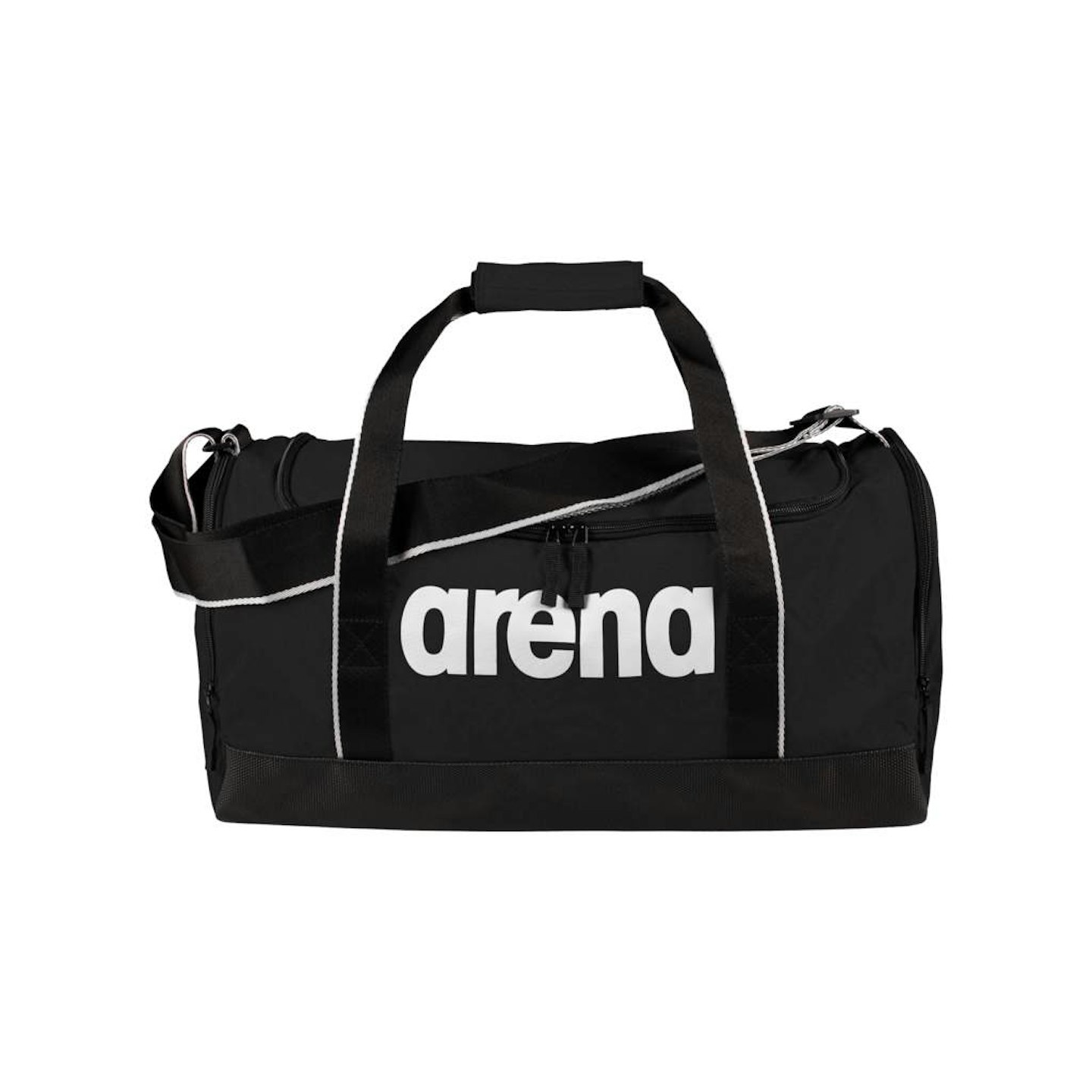 2 of 8
Arena bag, £30.35
A dripping tote isn't a good look. Get organised with a bag with wet and dry compartments, like this Arena bag. This holdall is made from water-resistant polyester and has ventilation panels for moisture control.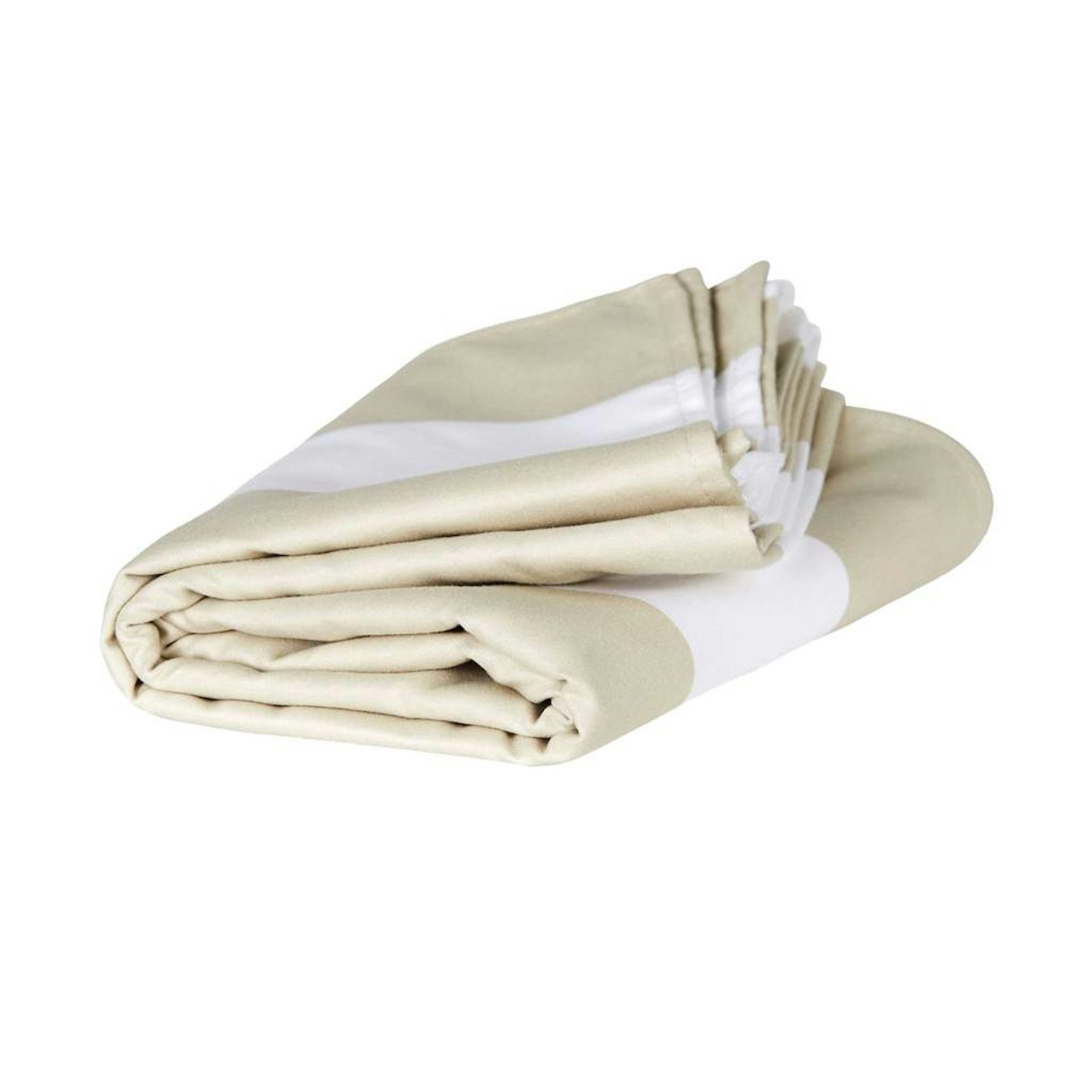 3 of 8
Dock & Bay quick dry towel, £18
This microfibre towel is quick-dry, perfect to stuff in your bag running to work.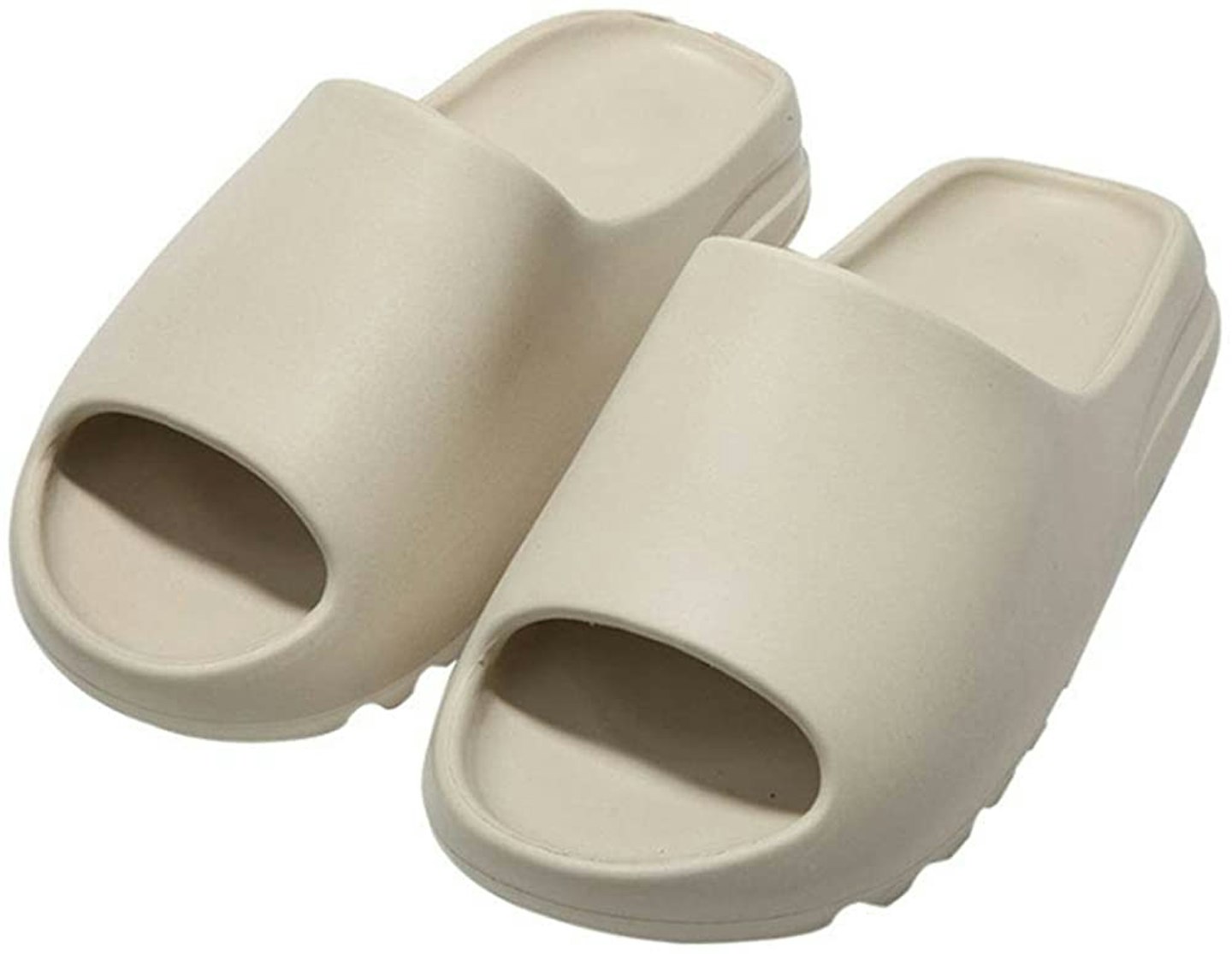 4 of 8
ERLINGO Ultra-Soft Pillow Slides, £16.60
Get comfortable straight out of the water with some cool pool slides. We have it on good authority that even the trendiest influencers rely on these and a pair of these and socks.. no, really.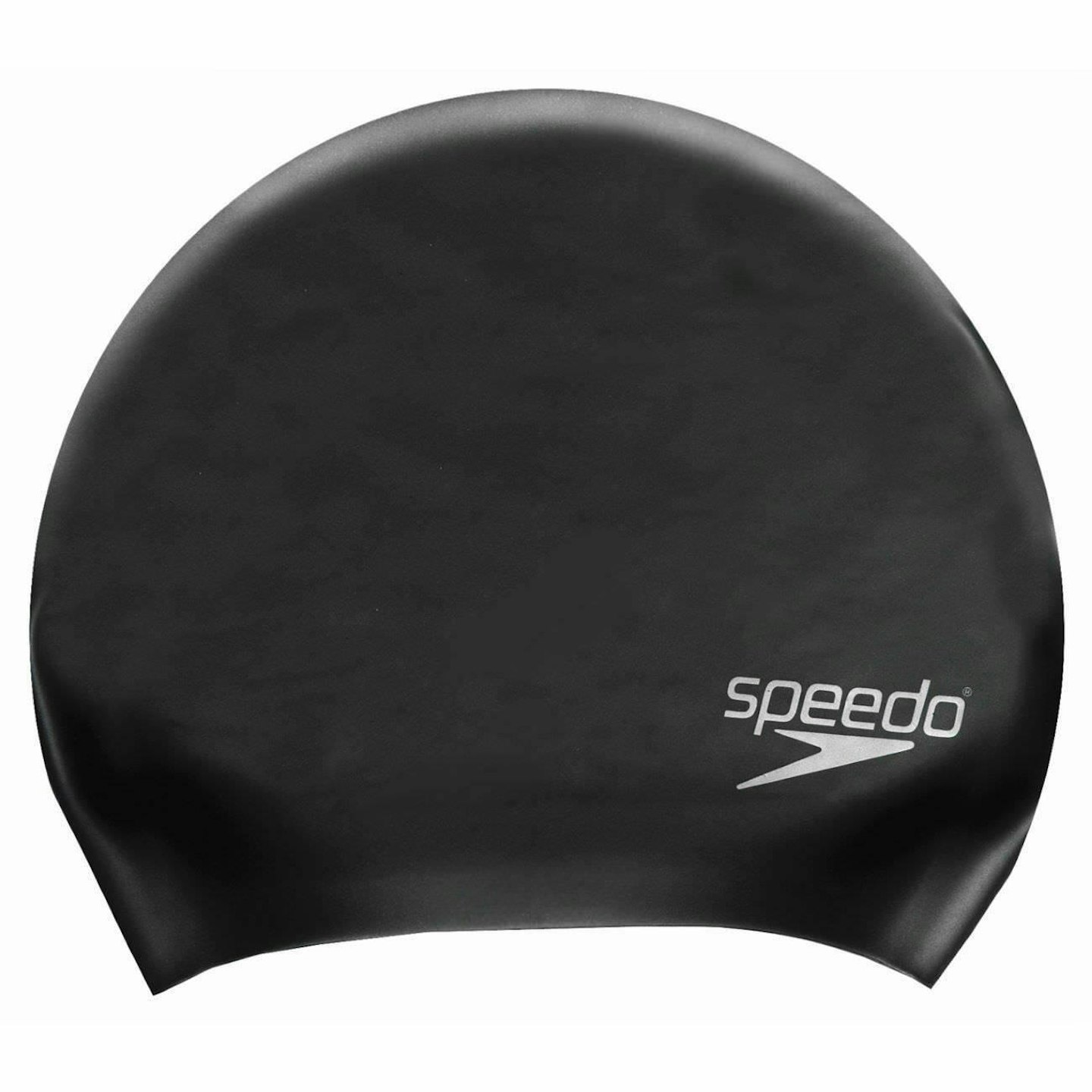 5 of 8
Speedo, Adult Moulded Silicone Cap, £6 at John Lewis
Protect your hair and cut through the water with a cap made ifrom 100% silicone for extra durability.
6 of 8
GARMIN Vivofit 4 Fitness Tracker, £58.32
From jogging and swimming, to cycling and even sleeping. You'll be able to see up to 4 weeks of data on your Garmin Vivofit 4. Count steps, set reminders, monitor heart rate or log goals all on this little device.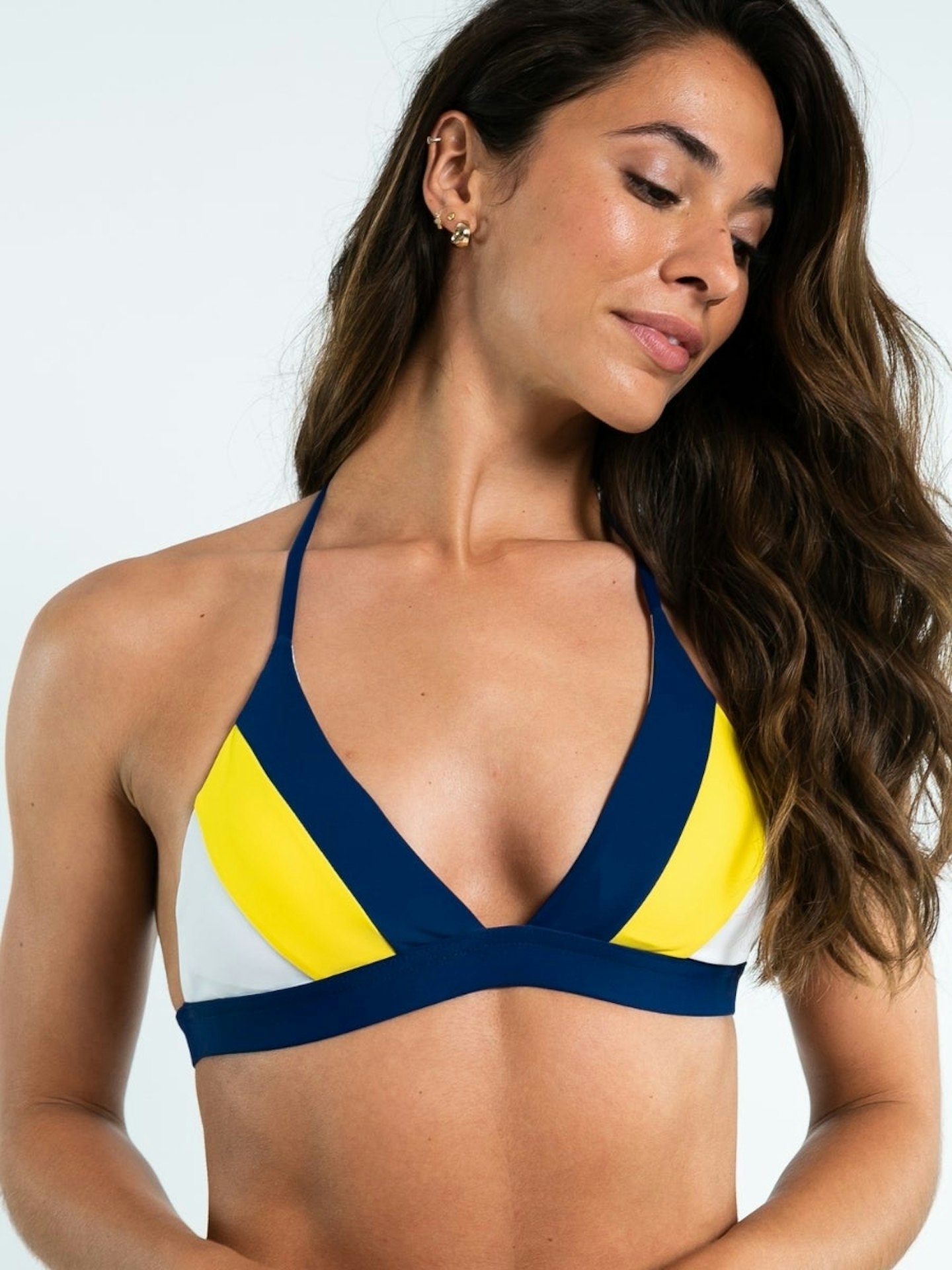 7 of 8
Whale of A Time, Riviera Bikini Top, £30.60
This versatile colour-blocked bikini top is made from sustainable recycled fabric so not only is it stylish, its an ecologically sound buy too.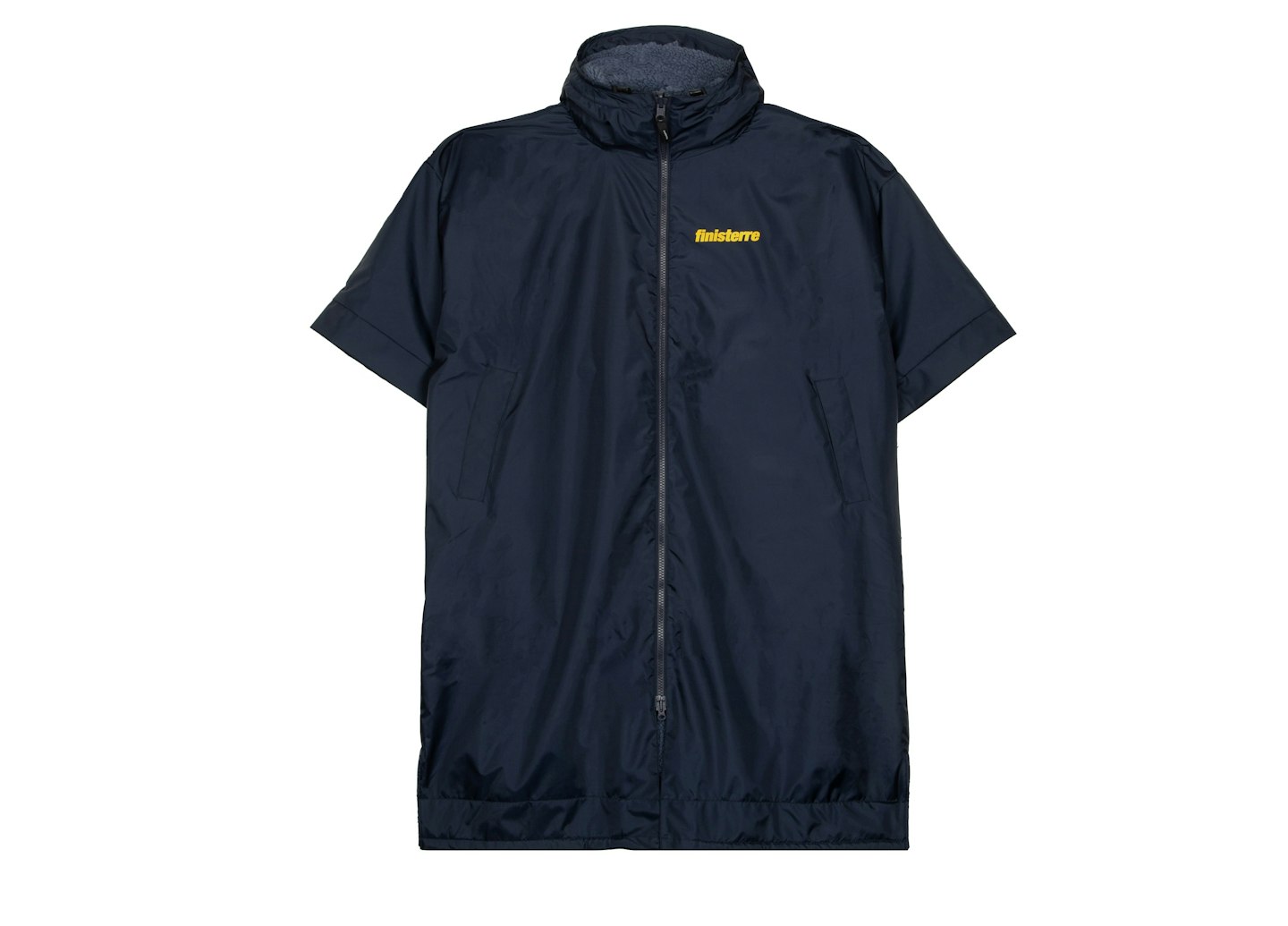 8 of 8
Finisterre, Adelie Robe, £150
Braving cold water swimming? Then you'll need the Adelie robe, the water repellent outer and thick recycled fleece lining, are ideal for warming up straight out of the winter waters.
Best sportswear for flexibility training
You don't want to be doing downward dog in see-through leggings. Seek out sculpting and smoothing gymwear in hi-tech fabrics
Flexibility training kit - Grazia (stacked)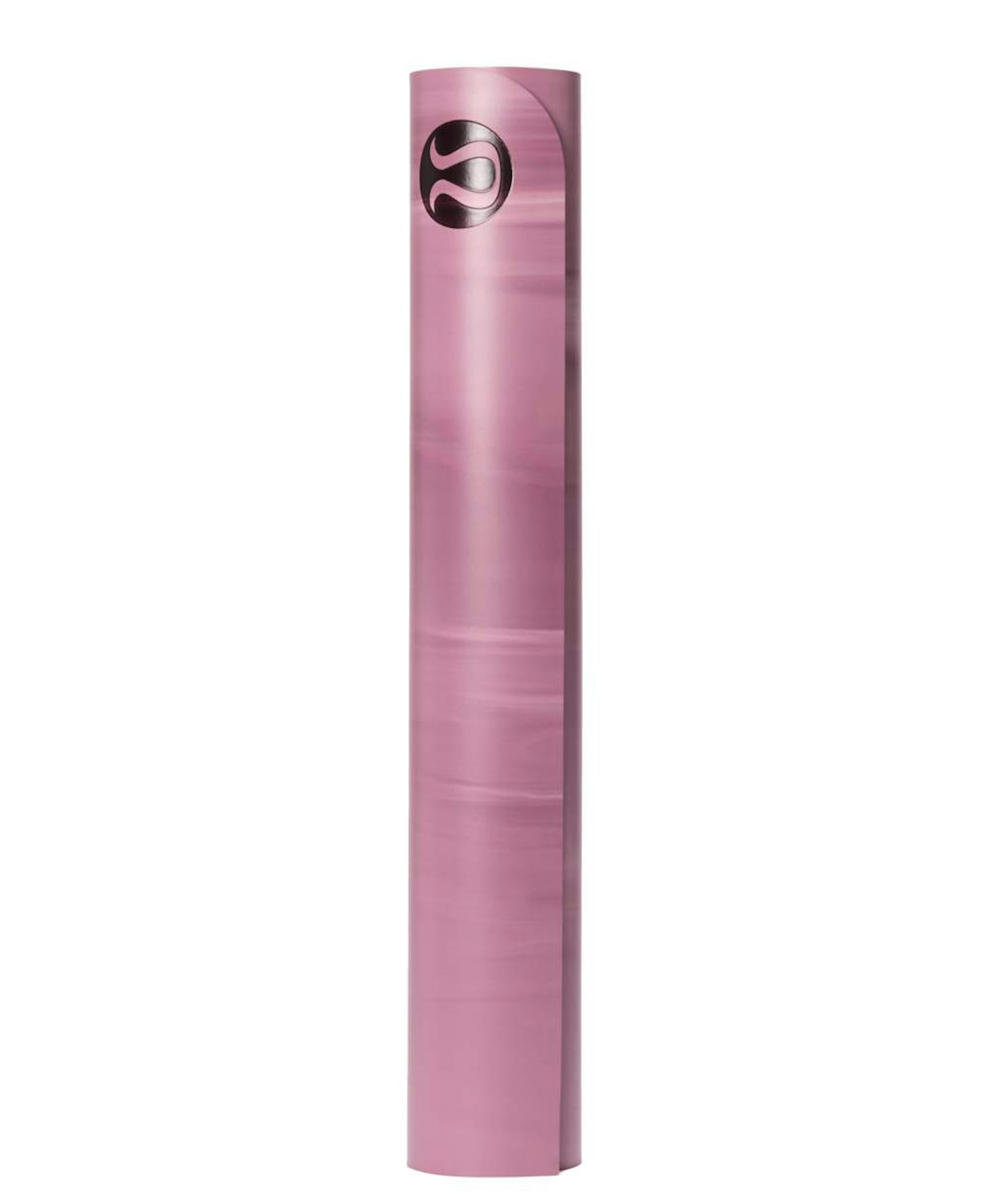 1 of 9
Lululemon yoga mat, £48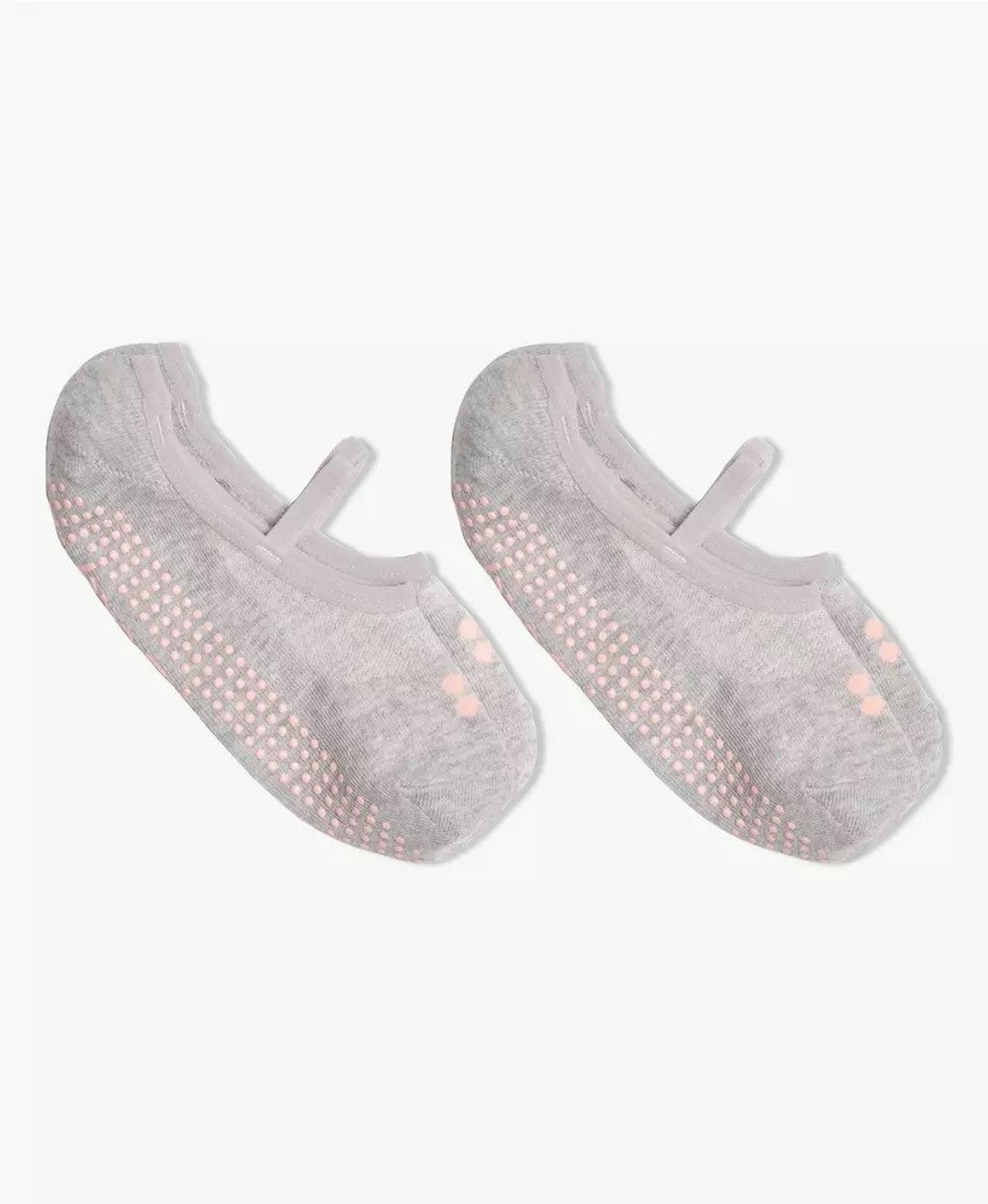 2 of 9
Sweaty Betty, Pilates Sock 2 Pack, £17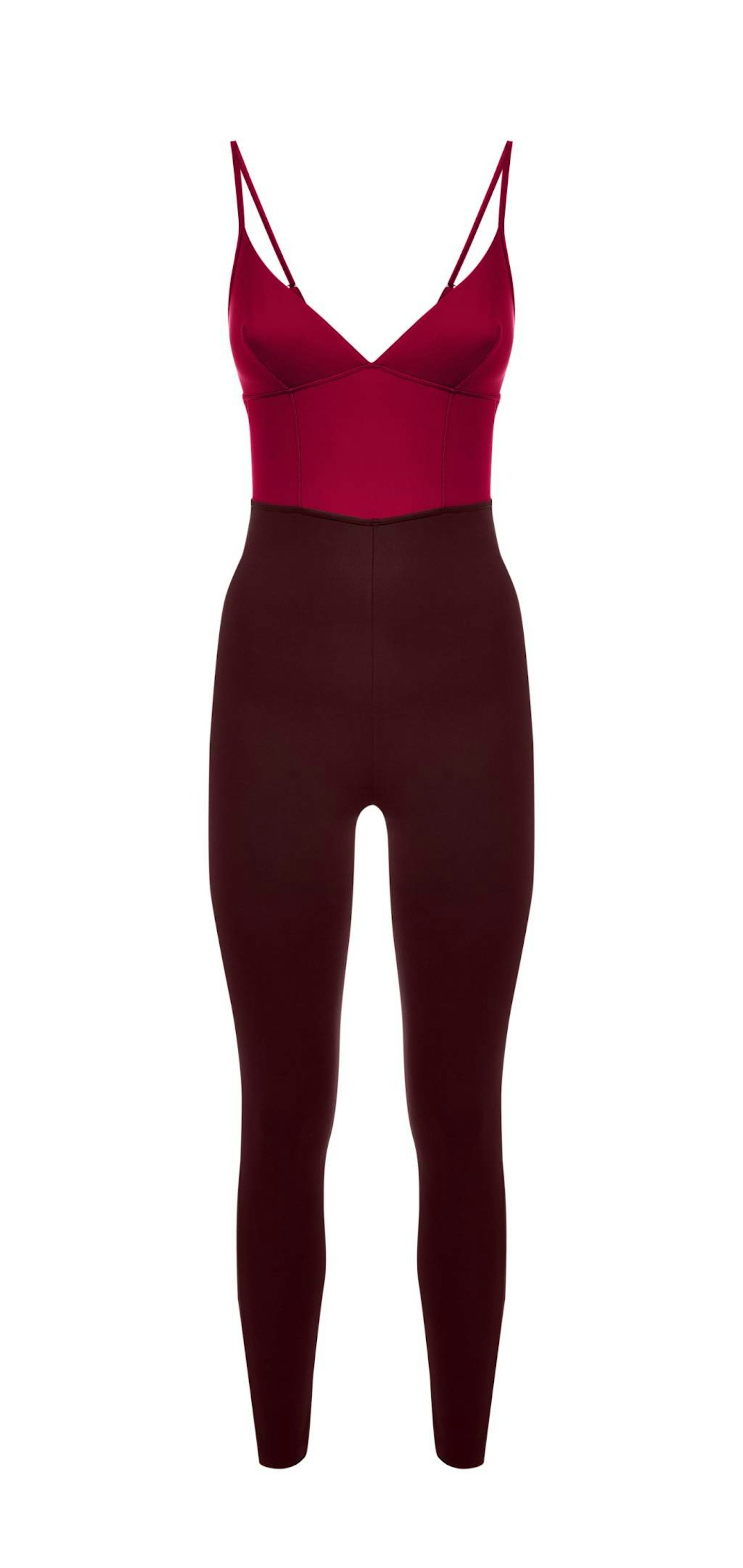 3 of 9
Ernest Leoty bodysuit, £125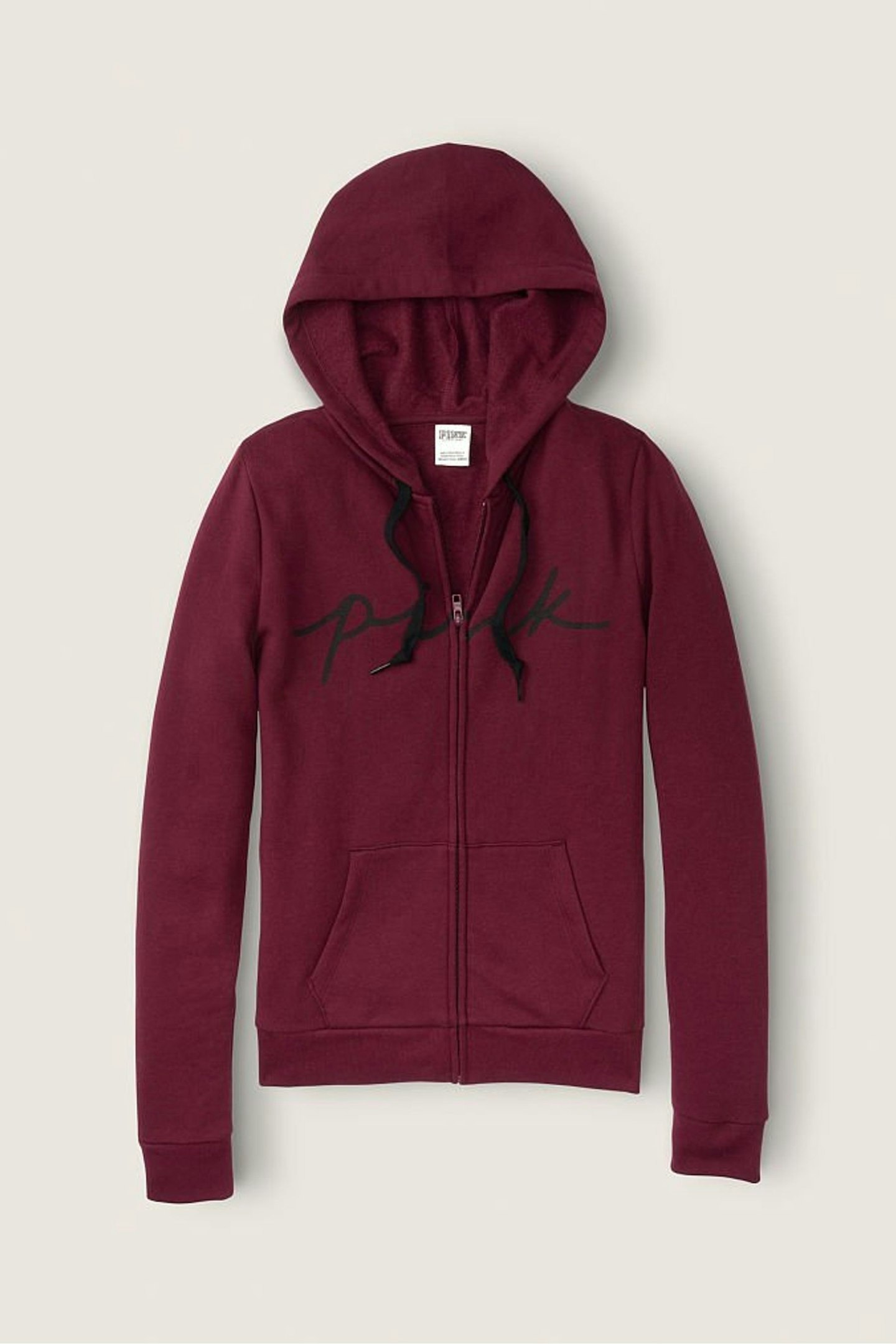 4 of 9
Victoria's Secret, Everyday Lounge Perfect Full Zip, £46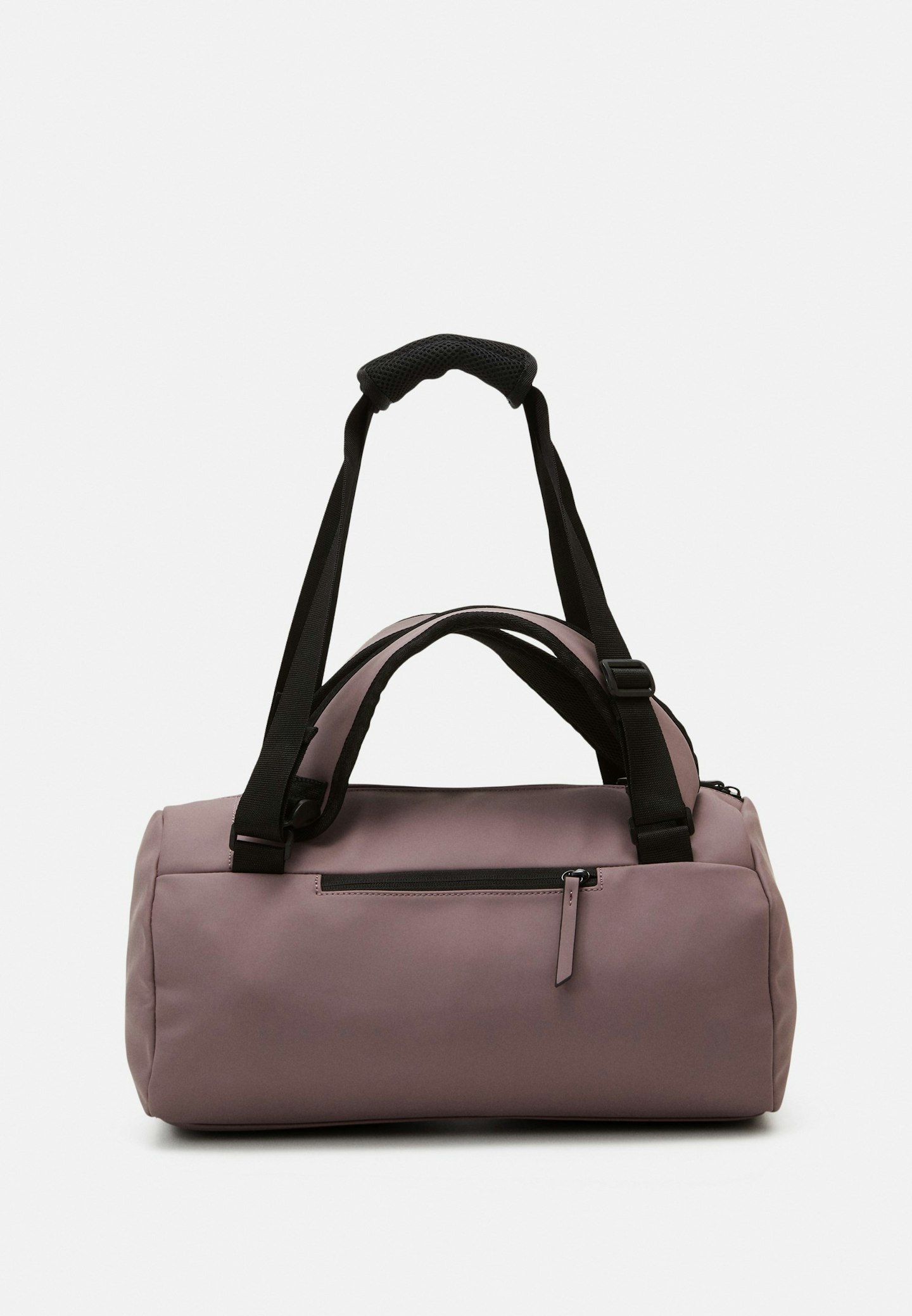 5 of 9
Even&Odd, Sports bag, £21.99 at Zalando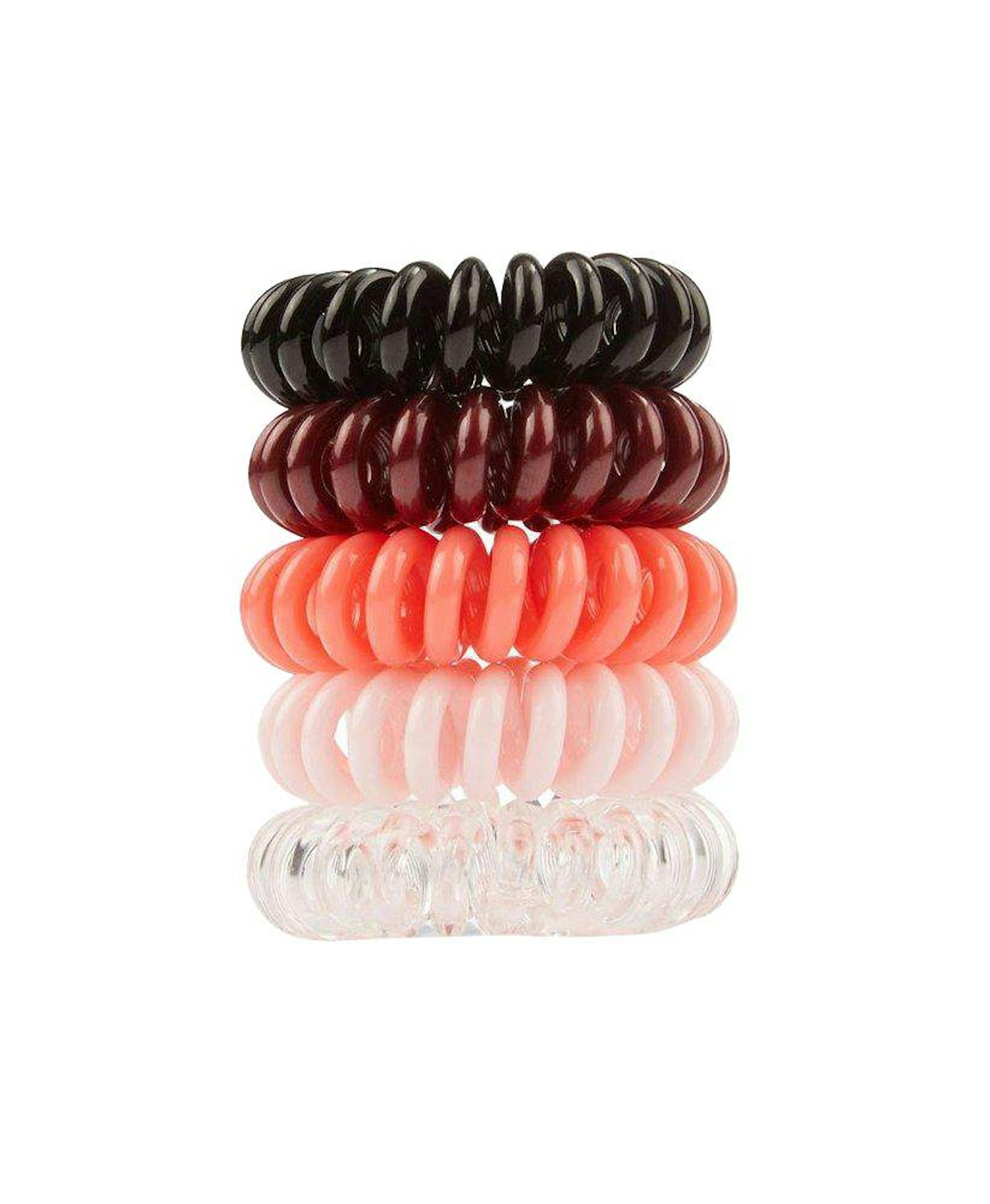 6 of 9
Spiral hair ties, Sweaty Betty, £5 for 5pack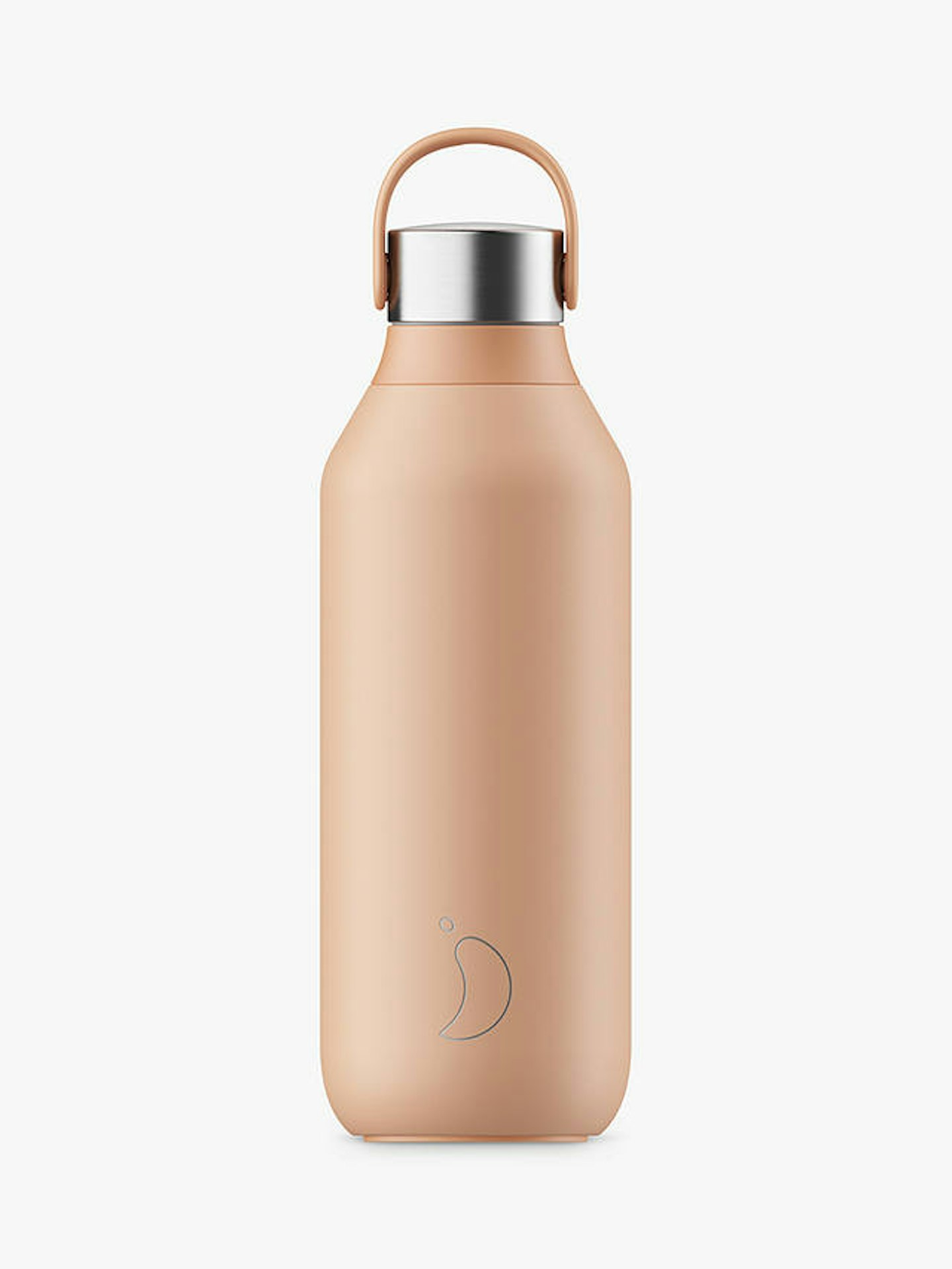 7 of 9
Chilly's, Insulated Leak-Proof Drinks Bottle,, £30 at John Lewis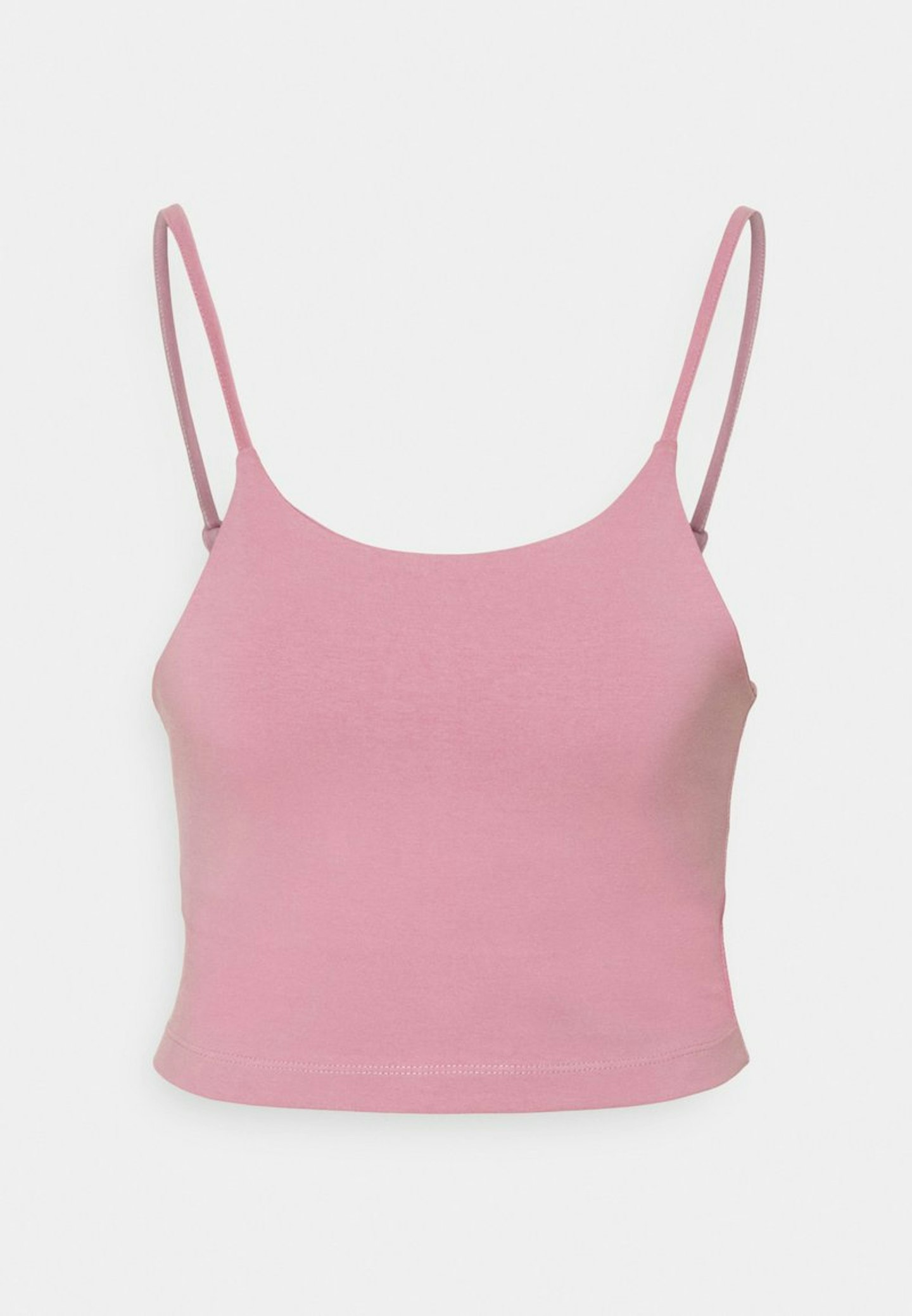 8 of 9
Cotton On Body, Yoga Vestlette, £16.99 at Zalando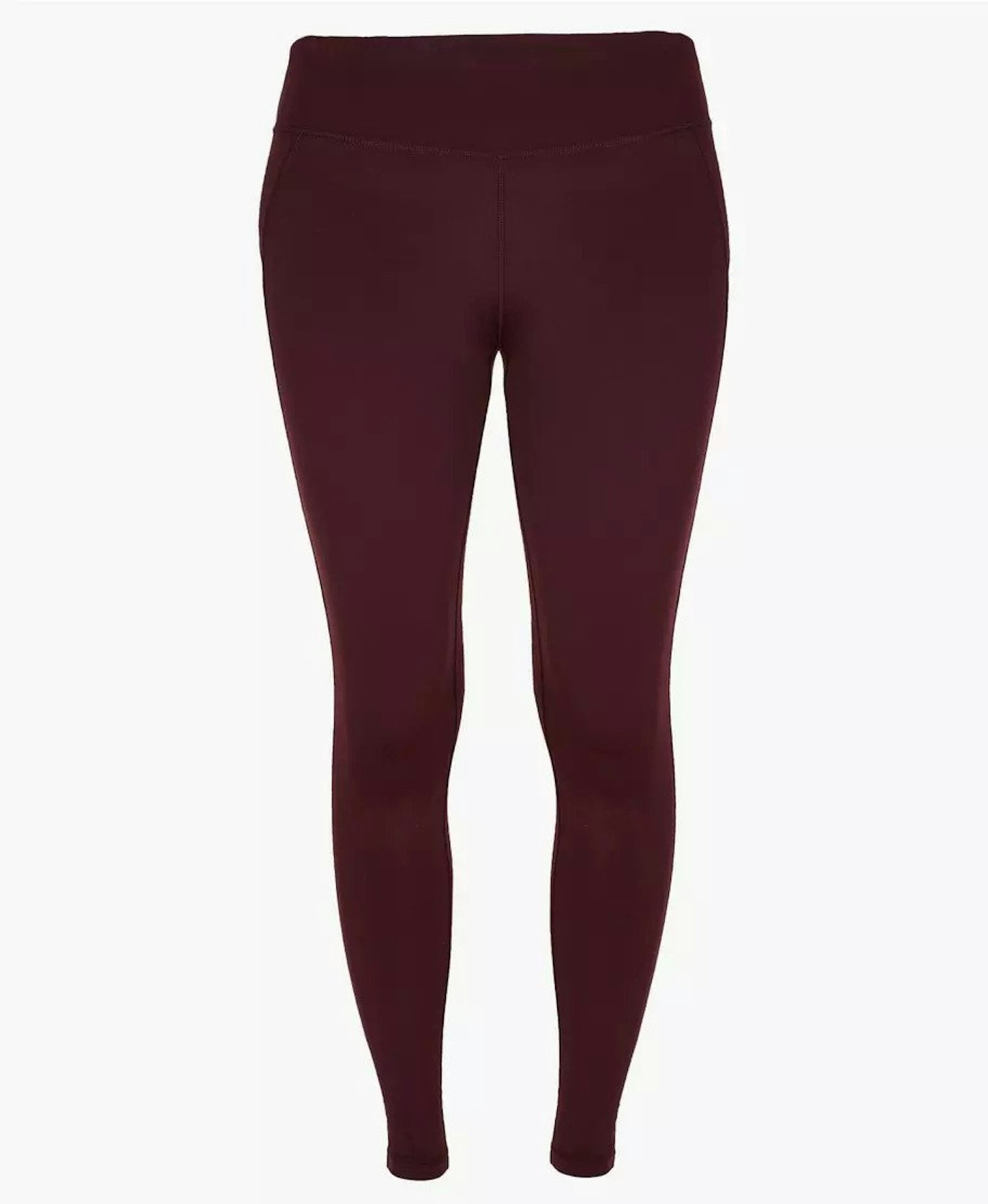 9 of 9
Sweaty Betty, All Day Gym Leggings, £39
Best sportswear for sweaty cardio
Invest in a waterproof jacket, lightweight trainers and a good sports bra and you'll always be ready to get your heart rate in the training zone.
Best sportswear for sweaty cardio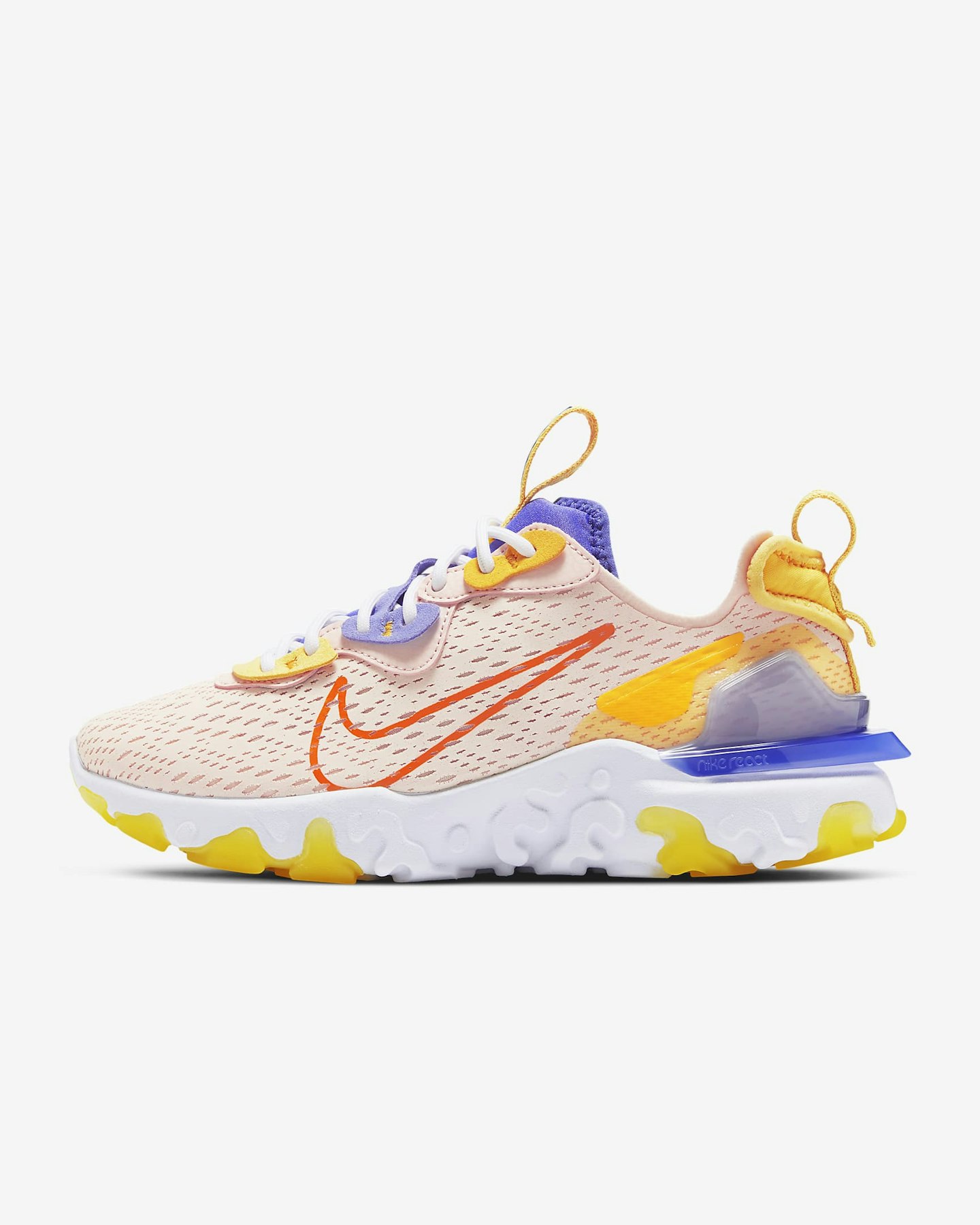 1 of 8
Nike React Vision Running Shoes, £57.47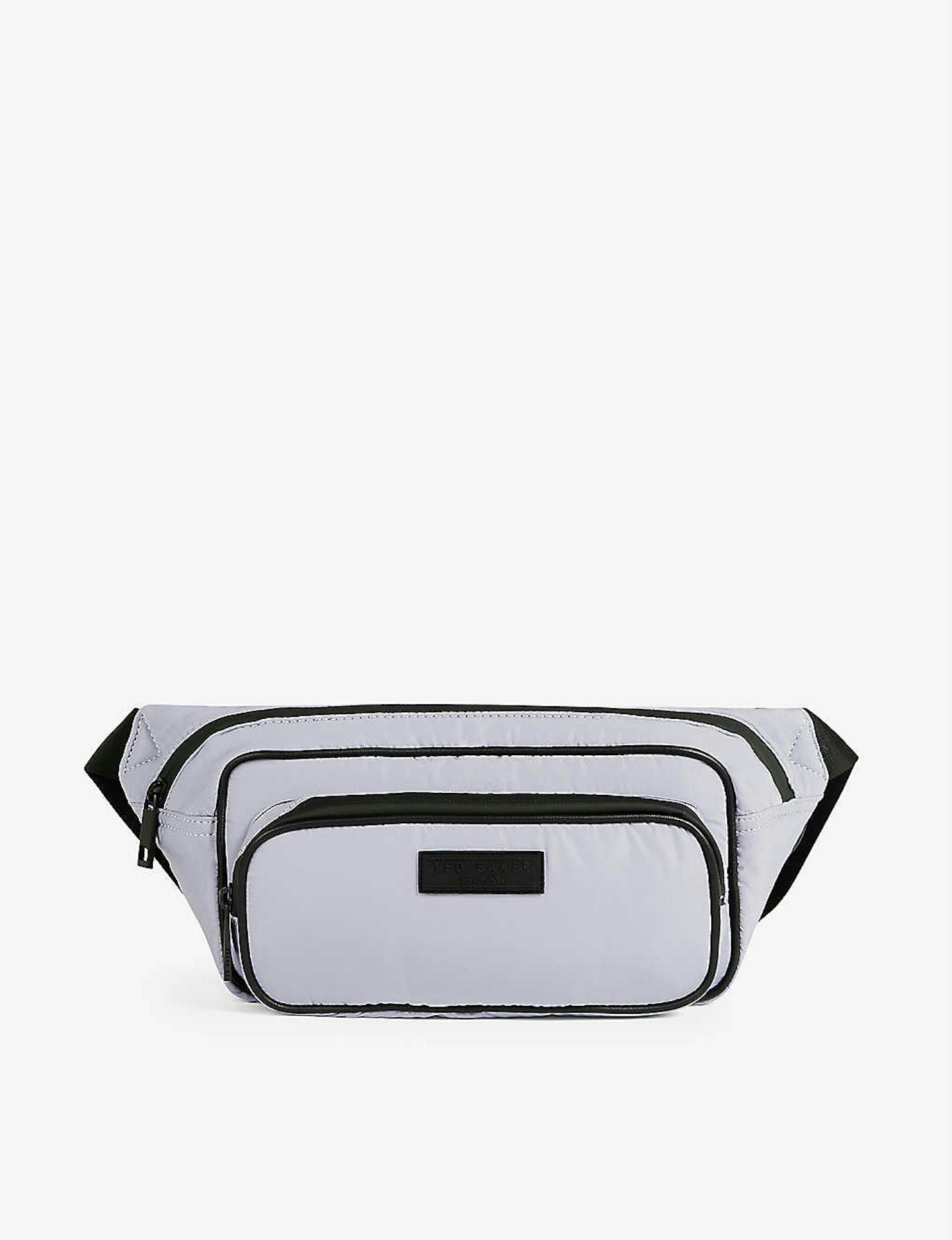 2 of 8
Ted Baker, Recycled Nylon Belt Bag, £34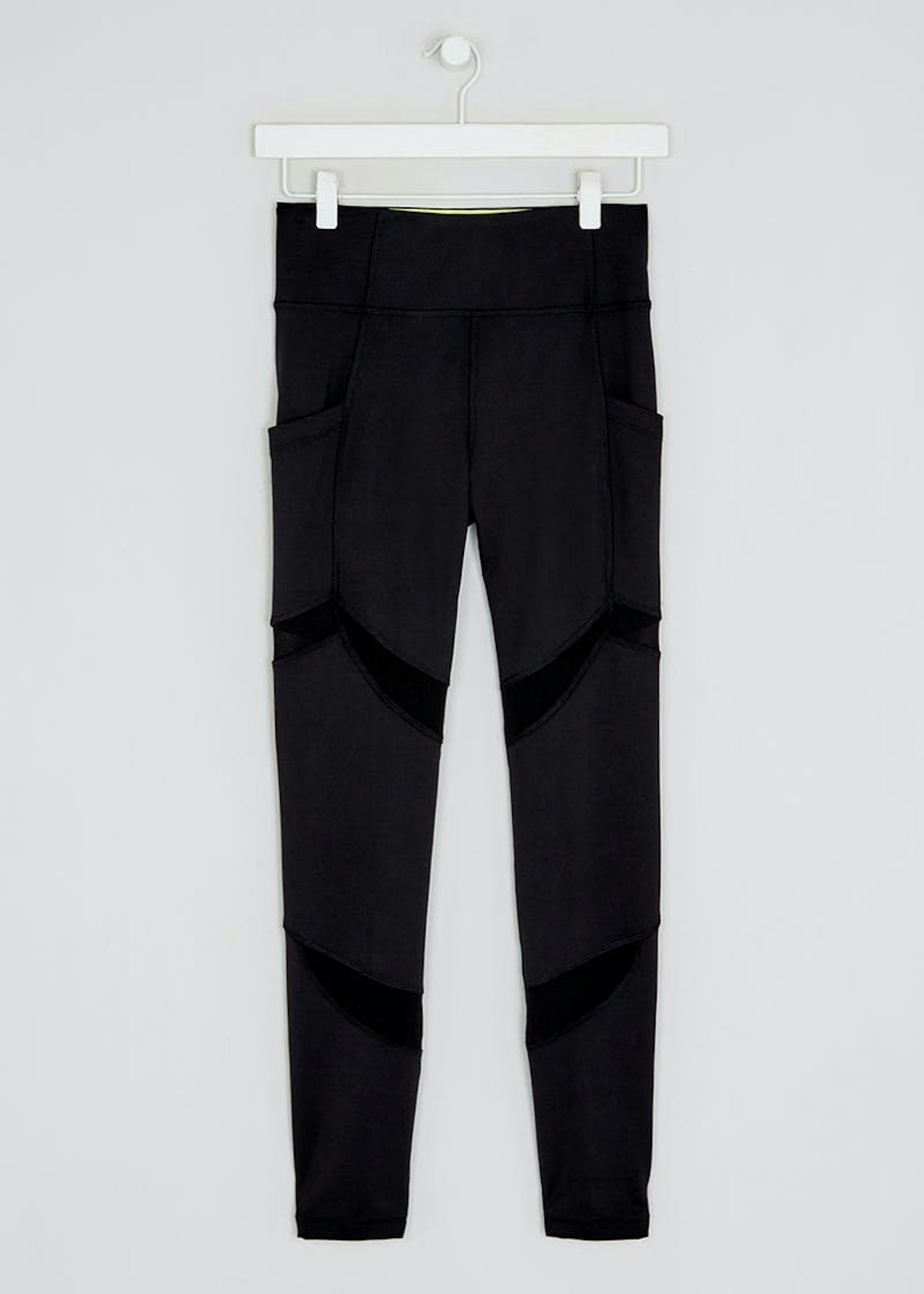 3 of 8
Souluxe Black Running Leggings, £14, Matalan
4 of 8
Calvin Klein, Dip Dye Windbreaker, £140
5 of 8
Adidas, Training 1/4 zip long sleeve top, £38 at ASOS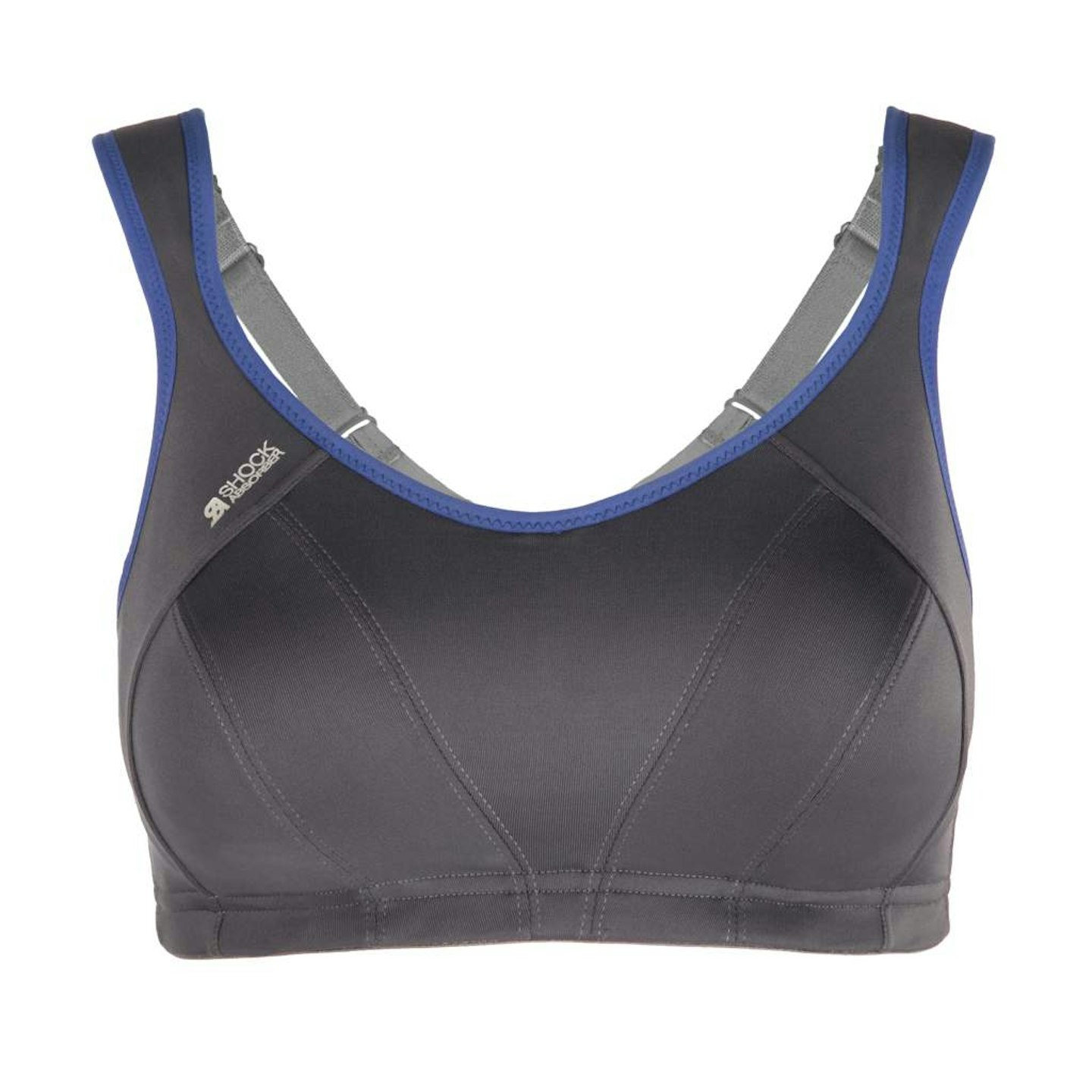 6 of 8
Shock absorber sports bra, Joh Lewis £26.60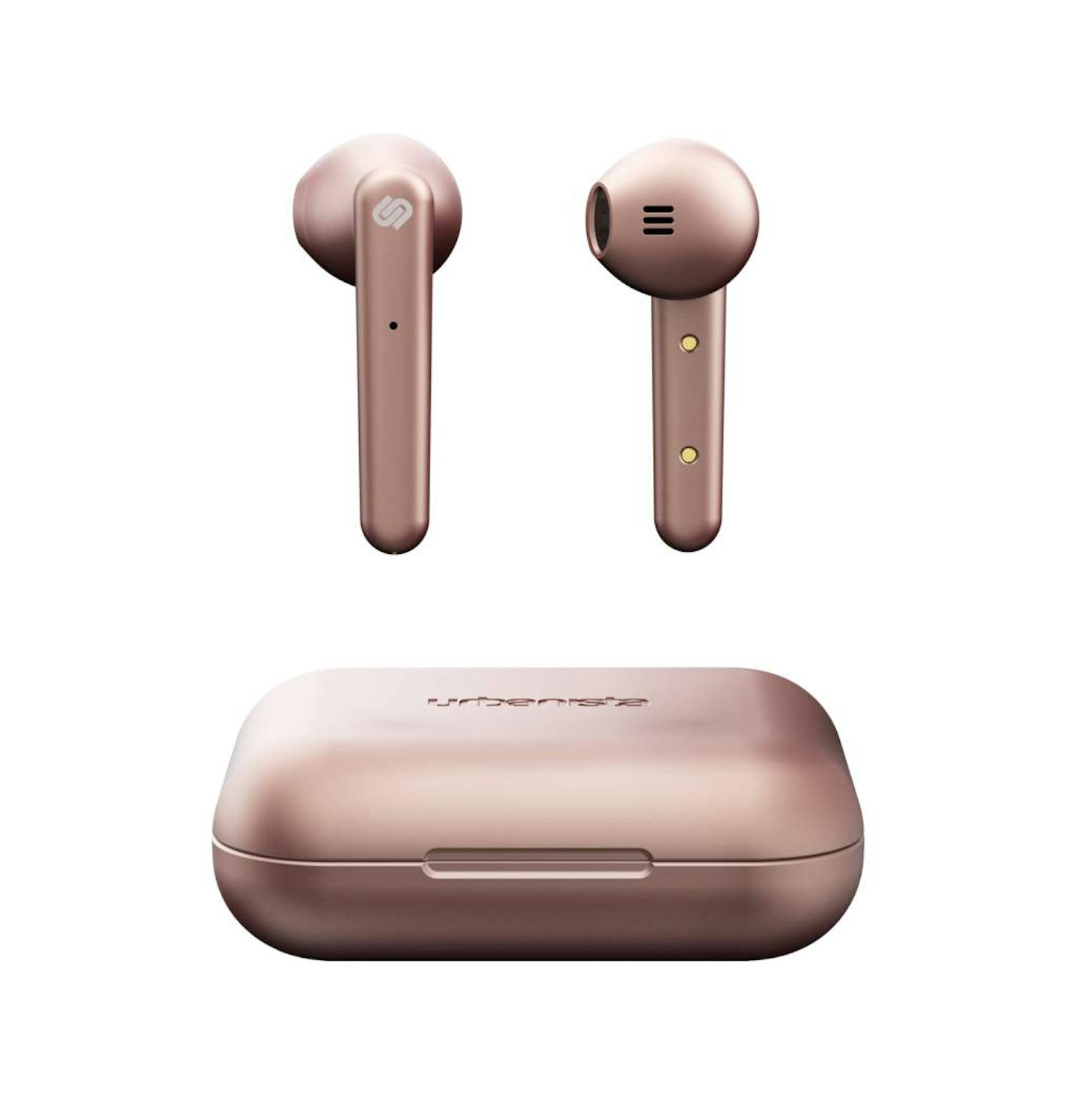 7 of 8
Urbanista in-ear earphones, £89
These wireless lightweight headphones come with a charging case for power on the move.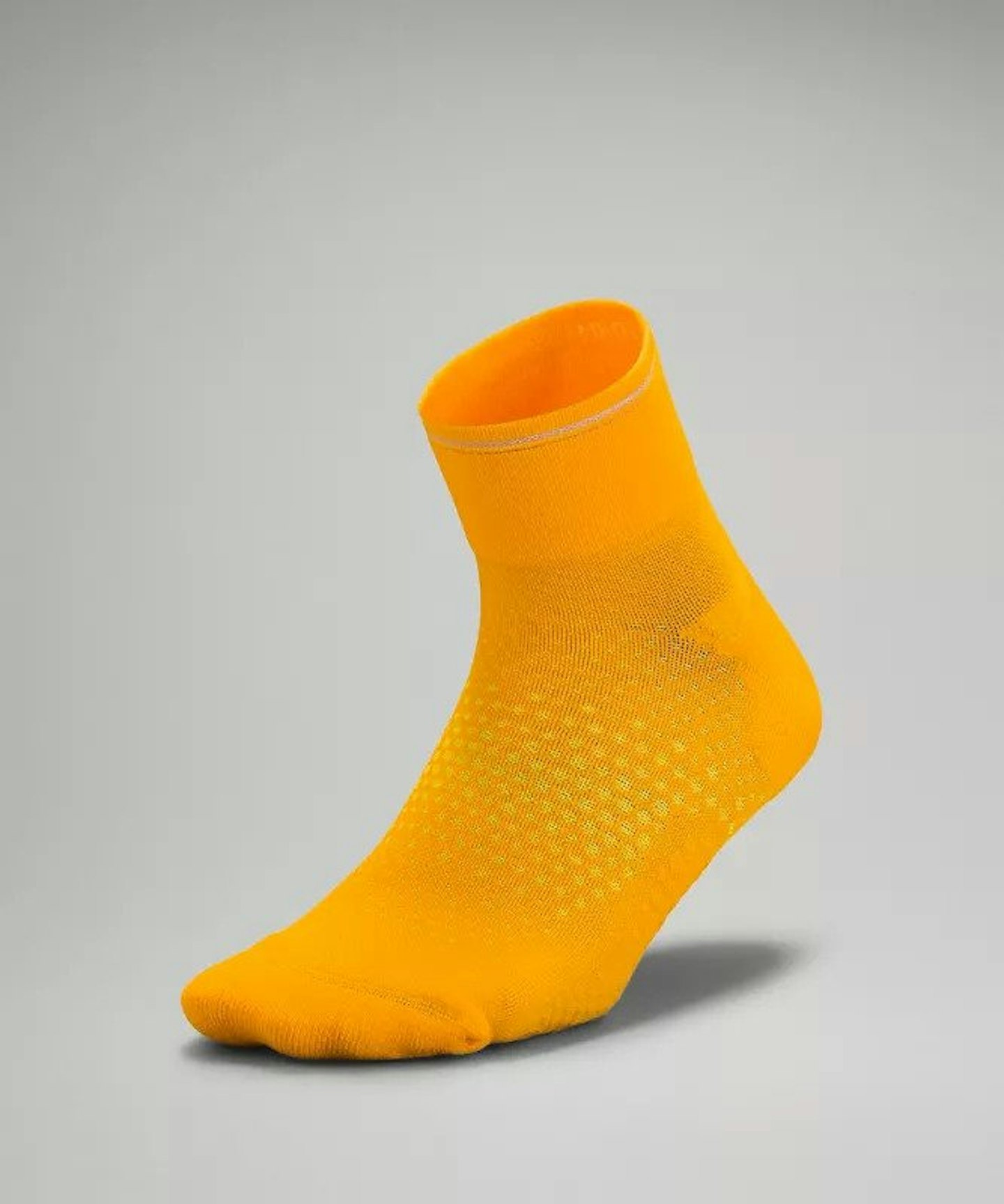 8 of 8
Lululemon, MacroPillow Ankle Running Sock, £20
READ MORE: Best Wireless Earbuds For Working Out in 2022 - no matter your budget
READ MORE: At-Home Gym Equipment But Make It Dior. No, Really.