Paid Promotion
Sustainable gift-hunters will know that shopping for Christmas gifts is hard enough without the extra pressure of finding something natural, eco-friendly, and still a crowd-pleaser. Well - that was until Tropic Skincare entered the chat.
Tropic Skincare prides itself on creating high-quality, sustainable beauty products crafted from 100% natural ingredients. Harnessing organic, freshly squeezed ingredients and essentials oils into its recipes, the brand delivers self-care routines to help nourish your wellbeing, while still having clinical proven results. On top of that, all the products are totally sustainable, meaning you can indulge guilt-tree.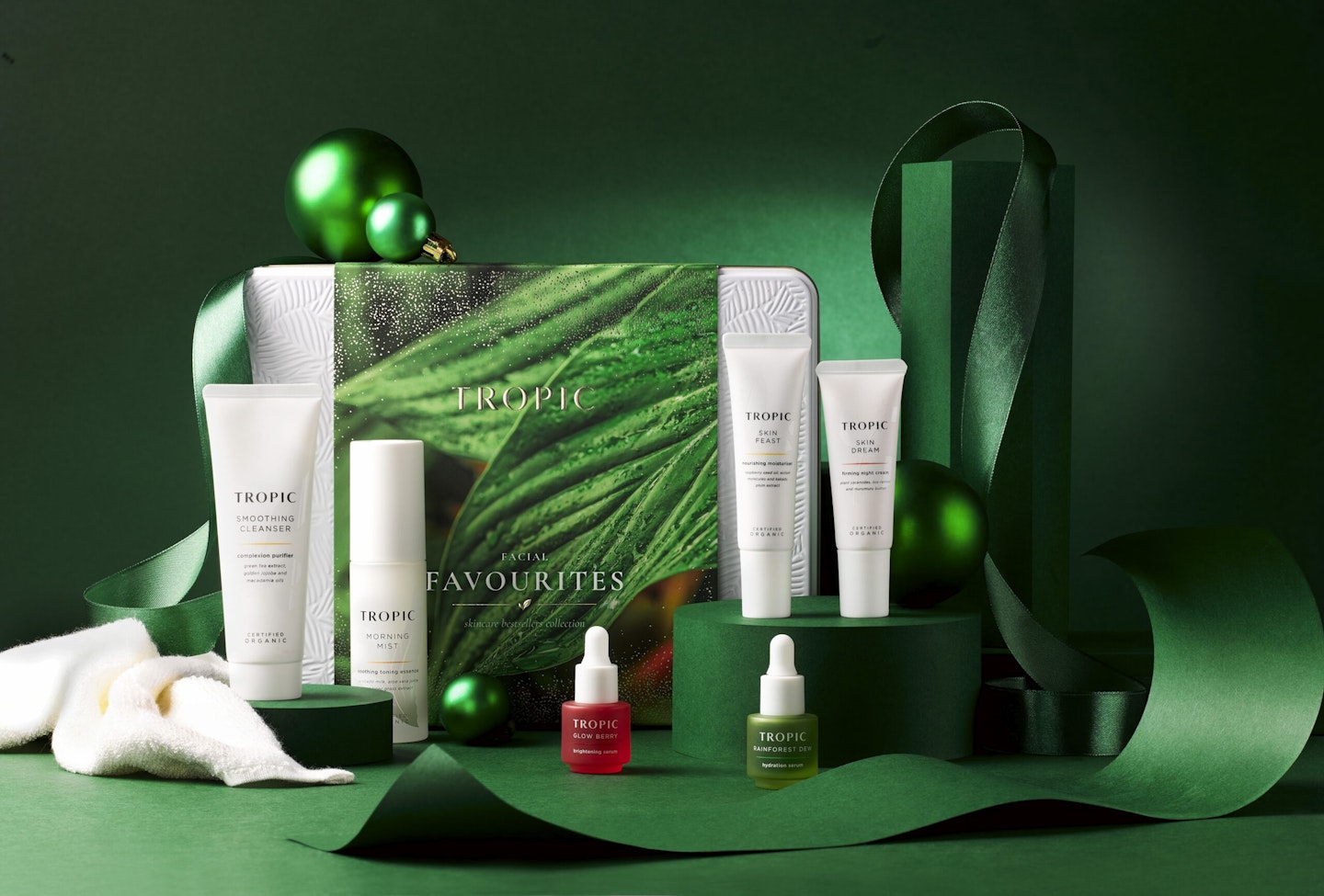 Bringing the festive season in with a bang, Tropic has just released its first limited edition range of 14 aromatherapy collection and luxury gifts, thoughtfully designed to bring you and your loved ones closer to nature. Even better, 10% of each profits goes to charity, and all gifts are carbon negative, vegan and cruelty-free.
From seven-piece sets encompassing the brand's best-sellers, to an array of beauty baubles and crackers, Tropic Skincare's gifting collection is affordable, aesthetically-pleasing and effective. Whether you're shopping for your mum, sister, work colleague or partner, there's something for everyone in Tropic Skincare's collection. Shop our favourite gift sets below.
SHOP: Tropic Skincare Gift Sets
Description
Including all of Tropic's bestsellers, such as the Smoothing Cleanser, Morning Mist and Skin
Description
Beautifully packaged in a Christmas cracker, this gift set is an indulgent introduction to the
Description
For something ultra-indulgent, Tropic's Gift Of Love collection is infused with amorous rose
Description
Help them energise and unlock moments of joy with Tropic's aromatherapy blend of freshly squeezed
Description
This set comes with four exotic body washes, each with a pH-balanced formula and no harsh
Description
This deeply nourishing hand and foot cream duo is perfect for those always on the go. Plus, we