When was the last time you had a really good night's sleep? A week ago? Or so long ago, you can't remember? Either way, if you're struggling, you're not alone. 'The reason why so many of us are struggling to sleep at the moment is because covid has really been the perfect storm of issues that would cause a problematic sleep pattern,' says Kathryn Pinkham, Insomnia Specialist.
Relate? Us, too. Our sleep routines have never been so inconsistent. Many of us are now flouncing between office and home working, back commuting and readjusting back to life as we once knew it.
Perhaps we just haven't been able to shake the psychological impacts of isolated living. According to research from Southampton University, worry-related sleep lossrose from 15.7% to 24.7% between March and April last year. And this number jumped up to 31.8% among women alone...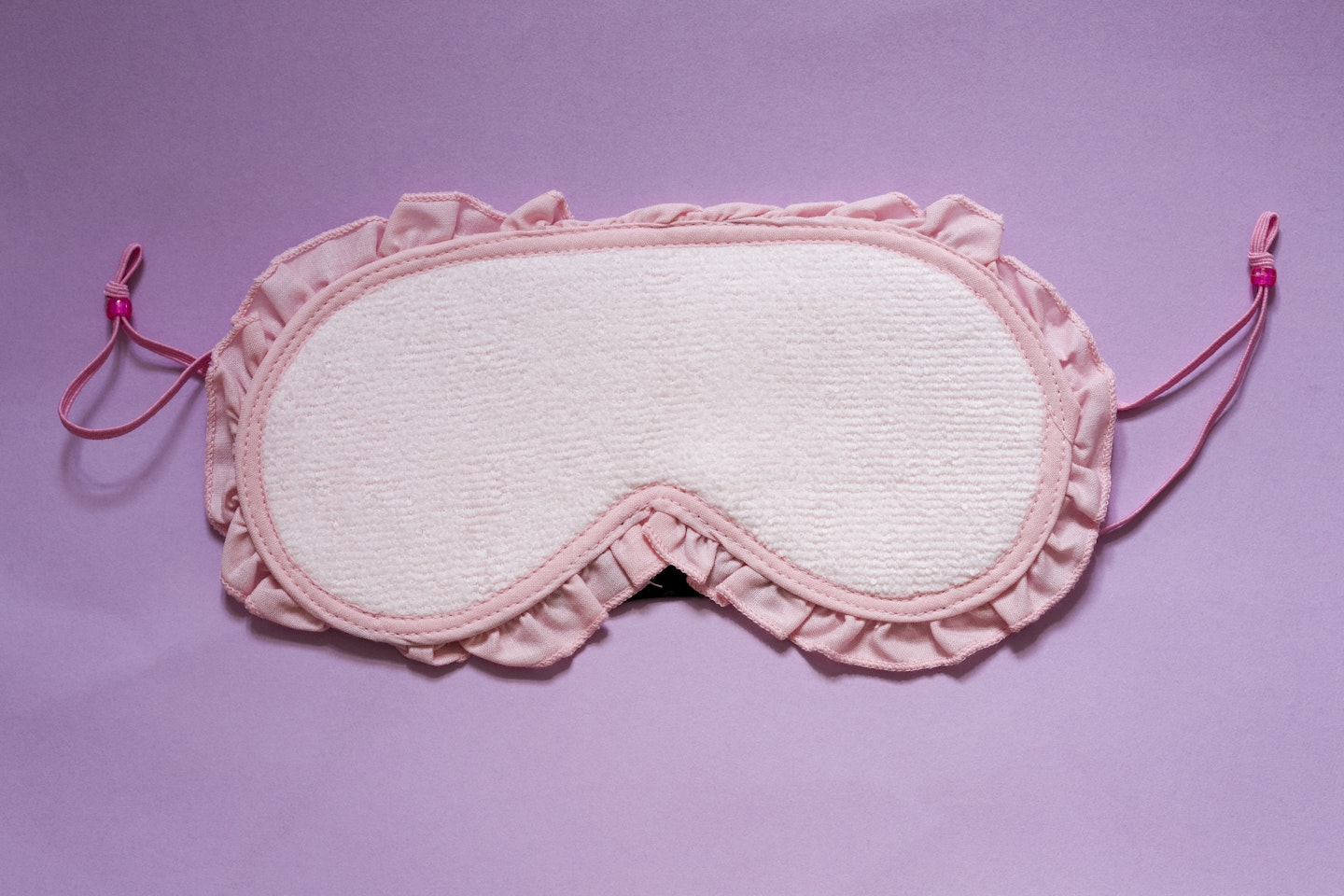 'The most common sleep problems people are facing at the moment are either not being able to get to sleep when they get into bed; waking up at 3am or 4am in the morning feeling wide-awake; or, waking up extra early and feeling tired throughout the day,' explains Pinkham.
Now we've established that the other epidemic sweeping the UK is some form of insomnia, here are three digestible tips you can actually implement to improve your sleep.
Three Best Tips For Improving Sleep
1. Spend Less Time in Bed
No, really. Pinkham deems this her number one tip.
'Let's say, for example, you're in bed for 8 hours, but you're only getting 6 hours sleep. The best advice I can give you is to shorten the time you spend in bed. It's a short-term measure that really works.
The less time you spend in bed staring at your ceiling, the higher your appetite for sleep will be. The easiest way to do this is to get up nice and early and set an alarm. It doesn't matter how badly you slept; just get up early. Stay awake for as long as you can, and then go to bed when you're truly tired.
This creates a strong sleep drive. By the time you do go to bed, you've built up a momentum to sleep. Try doing this consistently for a few nights and you'll find that you'll fall asleep faster and wake up less, because your body will start to crave sleep.'
2. If You Can't Sleep, Get Up
'If you wake up in the middle of the night and can't get back to sleep, rather than tossing and turning in bed, just get up. Resist the temptation to look at the time; if you do, you'll risk these behaviours becoming a concrete habit.
Looking at the clock will trigger anxiety, too. If you haven't slept well, and realise you only have 3 hours left, you'll feel stressed. Your adrenaline will kick in, and suddenly, you'll be wide awake. Rather, leave the bedroom, go to another room and do something else (like reading). Go back to bed when you feel tired again.
The key here is to still get up early – even if you've not slept for long. It sounds brutal, but it's a short-term measure, to restore a normal sleep pattern for the long-term.'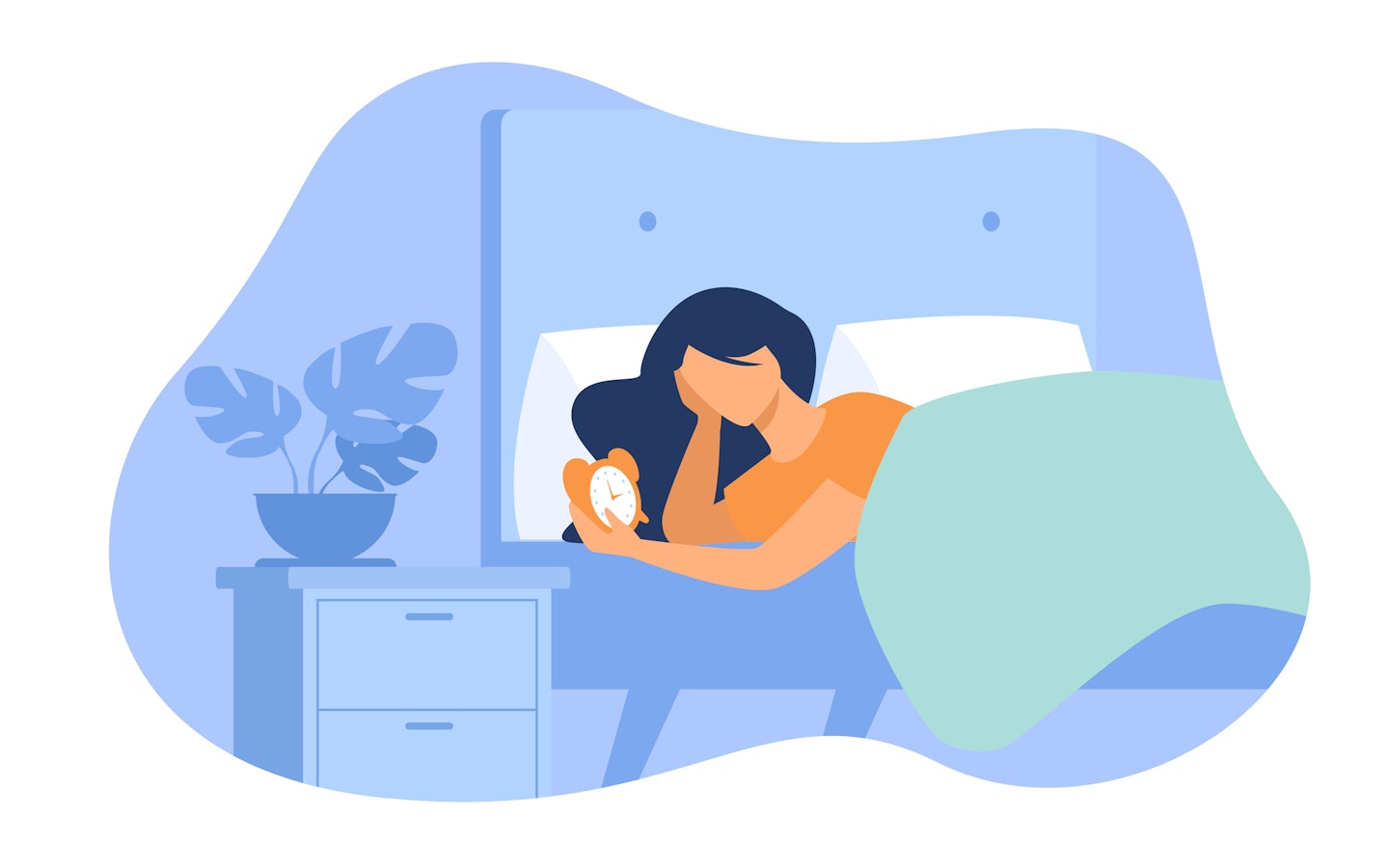 3. Spend Time Managing Your Mind
'If you're not sleeping well, you've probably experienced a racing mind. We all lead busy lives, and we don't tend to allocate time to actually process our thoughts. As a result, whenever there is space to think, our brain is going to seize the opportunity – which could be at 3am or 4am in the morning.
One good habit to get into is to take a 20-minute window, every day at a similar time, where you put pen to paper and empty your brain. You don't have to solve all of your problems: it's just a way of getting every single thought onto paper. You might even see that you don't have as much on your plate as you thought.
It's also a good way of separating real problems, e.g. "I've lost my job", from hypothetical problems, e.g. "I might lose my job". You can then make a plan for the things you can control and let go of the stuff that you can't. You'll find that when you do go to bed, you don't engage in this kind of battle and it will feel like a weight has been lifted.'
Sounds dreamy. And whilst you're here, we've also thrown in some great beauty products for good measure. Isn't a divinely scented pillow mist a guaranteed way to make bedtime more enjoyable?
SHOP: Our Favourite Night-Time Beauty Products
SHOP NOW: Our Favourite Night-Time Beauty Products
1 of 5
REN Evercalm Overnight Recovery Balm, £42
It's always worth keeping one of these in your skincare drawer, particularly if your skin is sensitive or reactive. This buttery balm soothes fussy and sensitive skin overnight. It's the blend of oils in the formula that work hard to do this: olive, linseed and beta-glucan fortify the skin barrier for visibly calmer skin by morning.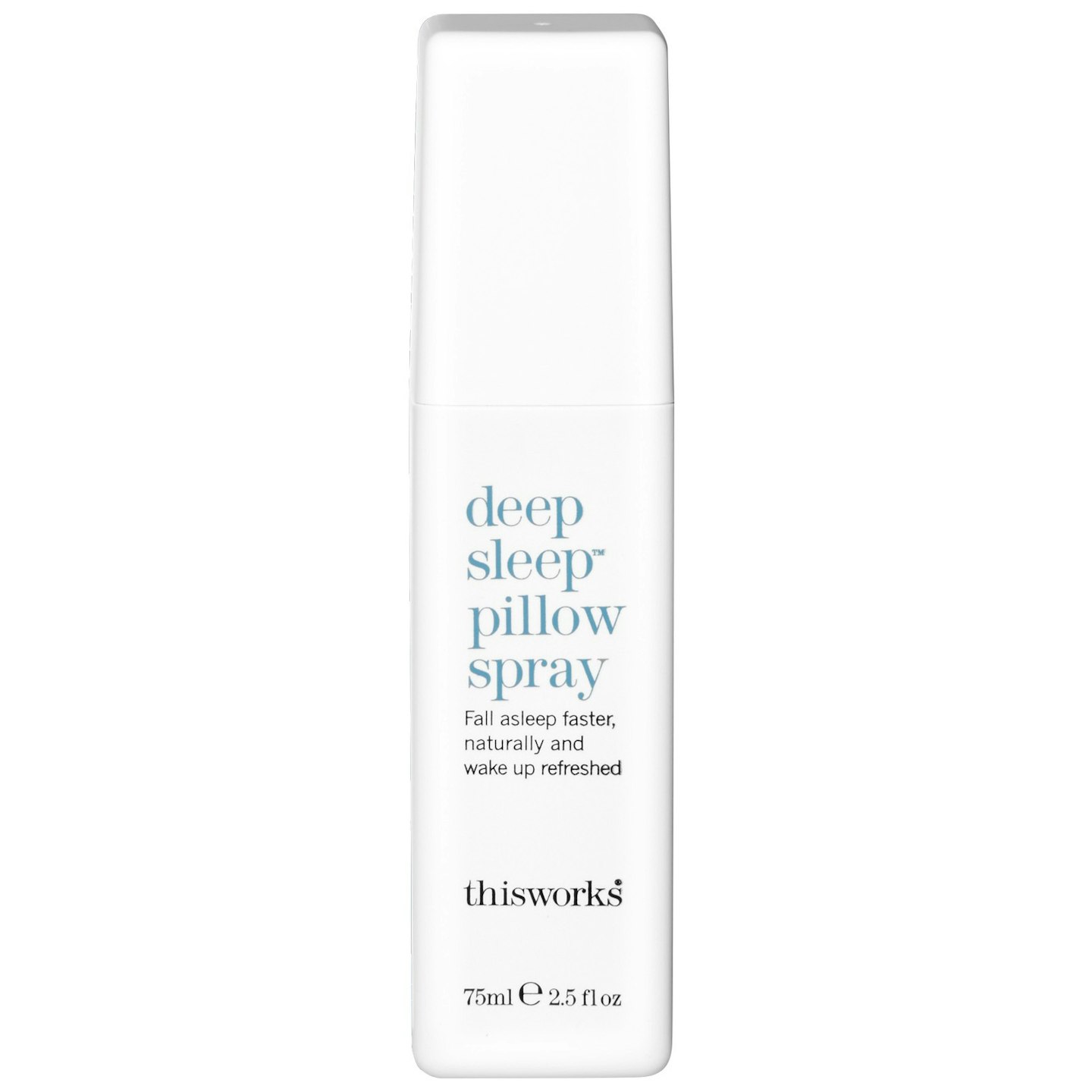 2 of 5
This Works Deep Sleep Pillow Spray, £19.50
The scent alone will make you want to dive headfirst into your pillow. This Works' Pillow Spray combines a soothing blend of lavender, vetivert and wild camomile to calm busy minds.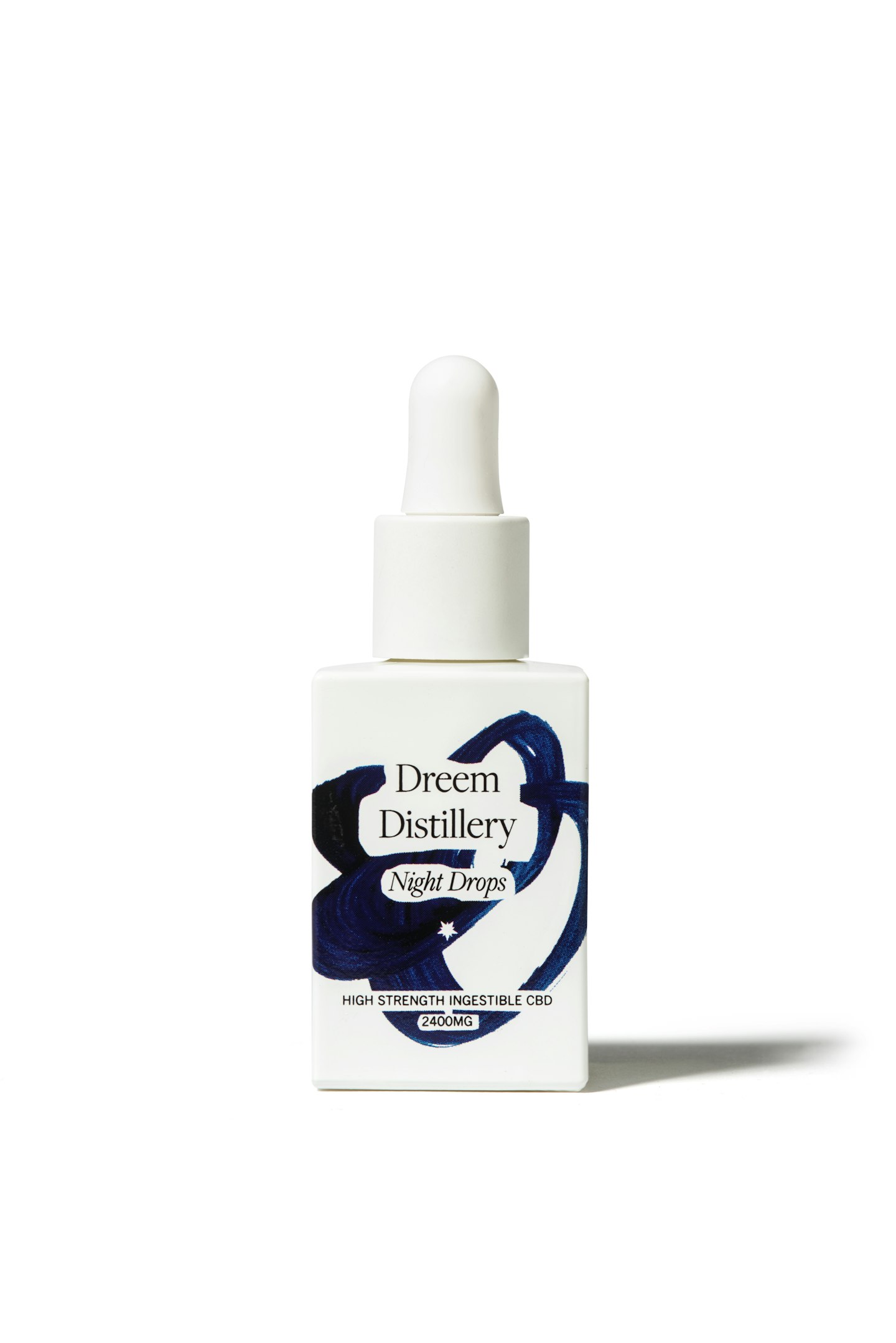 3 of 5
Dreem Distillery Night Drops, £160
Yup, they're pricy, but these broad-spectrum CBD drops do work. Simply squeeze a few droplets underneath your tongue and hold there for a minute (ideally 30-minutes before you hit the hay), and let the potent formula bring about a relaxed, sleepy state.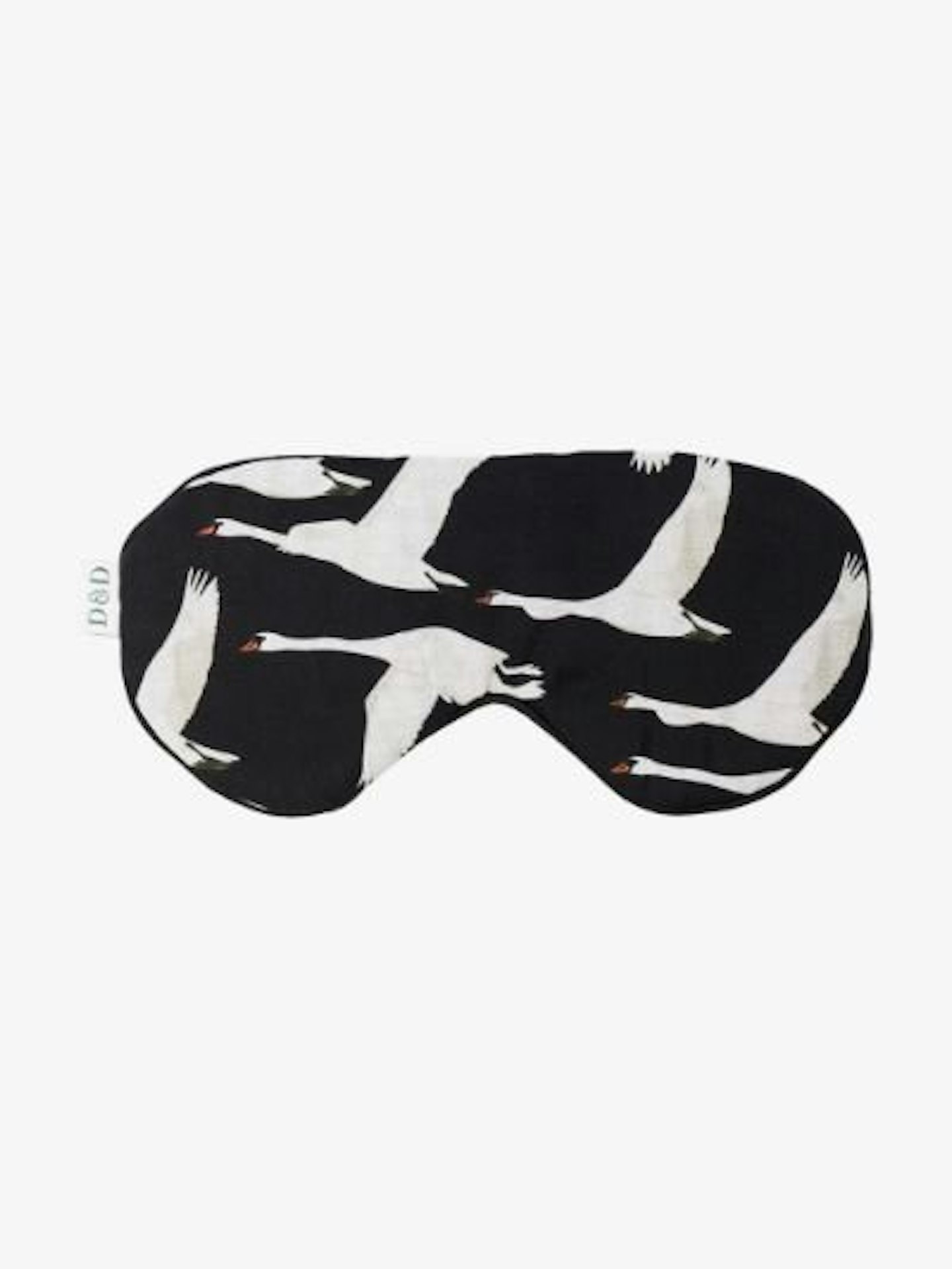 4 of 5
Desmond & Desmond Black Cygnus Swan Print Cotton Eye Mask, £20
The perfect partner for a good night's sleep, an eye mask is a great way to block out unwelcome light and stay asleep for longer.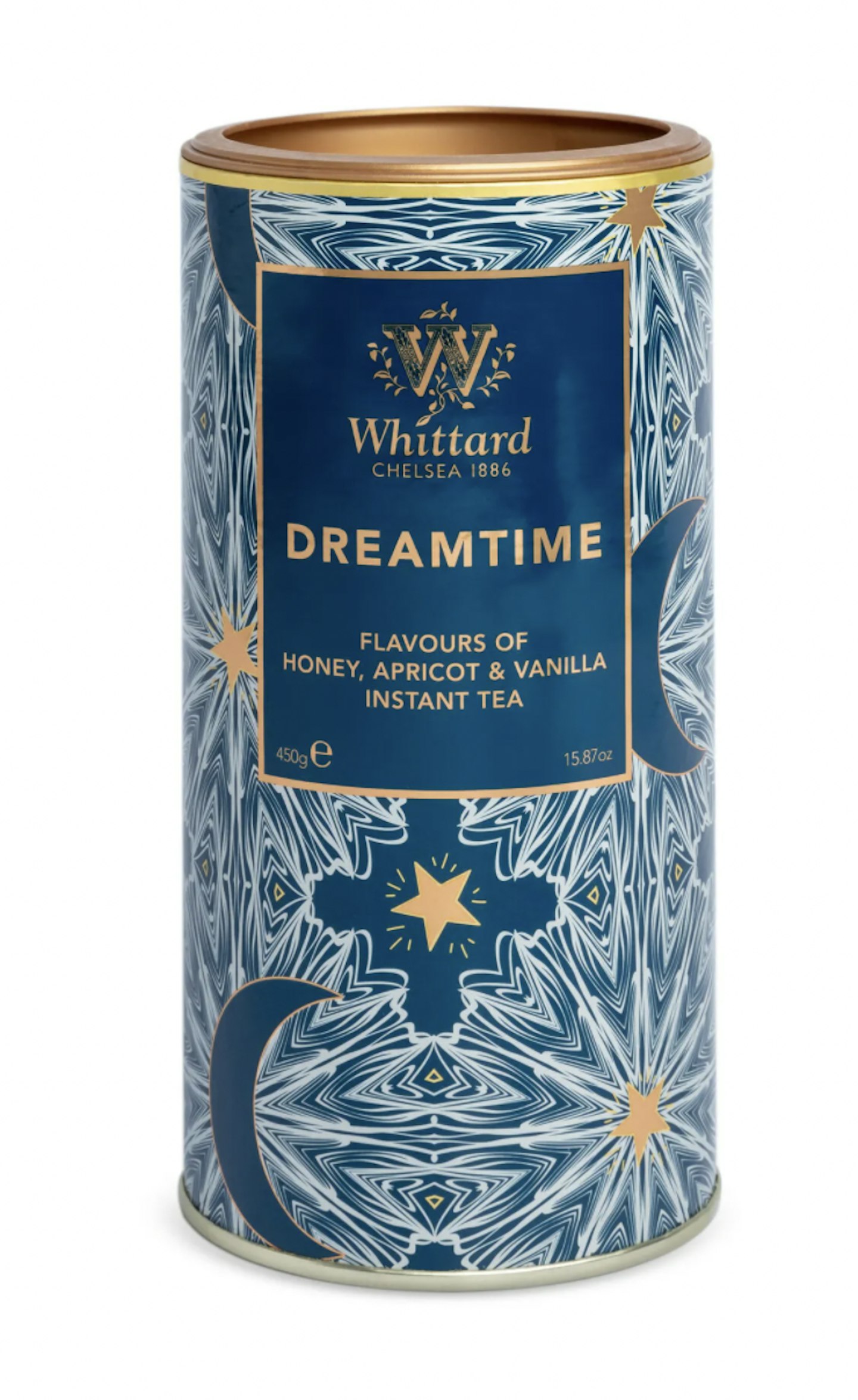 5 of 5
Whittard Dreamtime Flavour Instant Tea, £8
The liquid equivalent of a warm hug. This one isn't sickly sweet with honey; it's balanced with a pleasant fruitiness (that'll be the apricot).
You can visit Kathryn Pinkham's instagram here__.
READ MORE: The Best Essential Oil Diffusers To Help Create A Calm And Cosy Home