It's been a big year for Goop. In the same year Gwyneth Paltrow's brainchild turns 15 years old, the actress turned lifestyle mogul announced she plans to sell her wellness empire in just a few years time. When? That hasn't been disclosed. And to whom? That detail is also TBC. But what we do know is Goop is gearing up for its next beauty chapter: good.clean.goop. A curated line up of skincare and wellness buys at affordable price points.
The new range certainly turns all that we know about Goop on its head. Over the years the brand has established itself as a trooper for premium, results-driven, clean beauty, offering up desirable buys from multitasking make-up glow balms to nutrient-rich hair masks, skin perfecting body care and even vagina scented candles -yes, really. They're renowned for adhering to a strict ingredient standard - they are free from cruelty, synthetic fragrances, and GMOs.
So what can we expect from this new range? For starters, it's intended to feel far more approachable. Talking to Bustle, Gwyneth reveals, 'Good.clean.goop is for a person who understands about the dangers that are in conventional products, somebody who is wellness-focused. I think from a values perspective and a lifestyle perspective, they're probably similar [to someone who might buy Goop Beauty]. It's just that the line is more affordable.'
It's a clever move for a business woman who has declared she is preparing to step down from the helm, but the move is more evidence of Gwyneth's sheer devotion the once woo woo, fringe category of beauty and lifestyle that has fast-become mainstream in the last few years – and now she's giving us all a slice of the wellness experience, rest assured sans Wim Hof style ice plunges in sight. Keen to learn more? Here's everything we know about Goop's latest launch.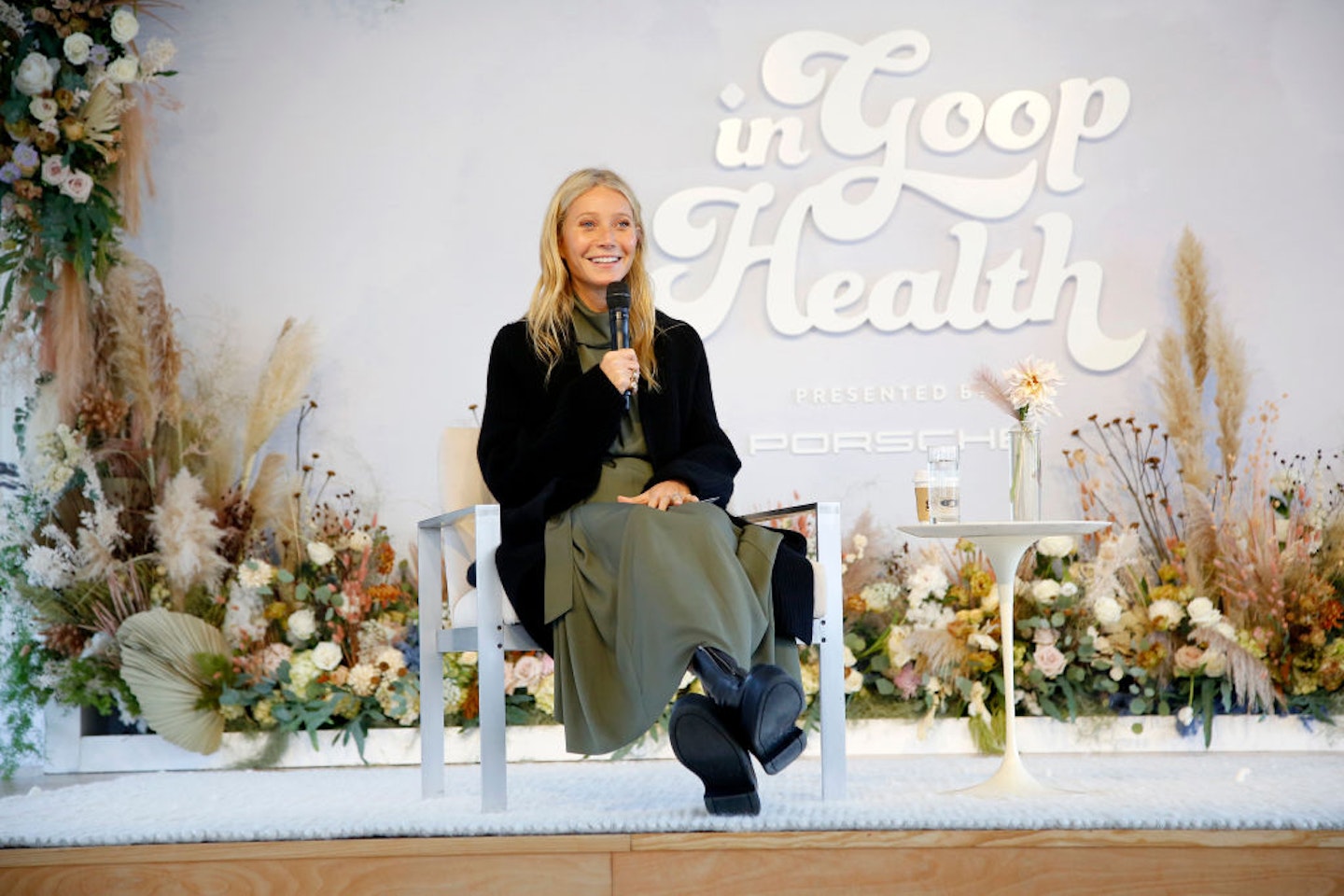 When is Goop's Good.clean.goop launching?
The brand's new line of beauty and wellness essentials will be launching Target and Amazon in the USA on October 22 2023.
Will Goop's Good.clean.goop be available to buy in the UK?
While there is no confirmation on this just yet, we suspect Gwyneth's new offering will at some point be available for shoppers on this side of the pond, given that the range will be stocked on Amazon.
What does Goop's Good.clean.goop range include?
Think of it as an eclectic collection of curated essentials that cover all the bases. There are scalp and body scrubs, heavy-duty body lotions and oils, brain-boosting supplements and a concise edit of skincare from a fruit facial exfoliating scrub to the aptly named The Daily Juice Cleanser, as well as a toner, serums and moisturiser.
How much does Goop's Good.clean.goop cost?
Bustle reports the range will be priced below $40, a stark contrast to Goops existing collection where most products actually start at such a price point. Good.clean.goop includes $19.99 glycolic acid toner and a $24.99 vitamin C eye serum.
Shop: Our Favourite Goop Buy
Description
A bestseller for good reason. When your scalp feels congested and is calling for a deep clean,