Bio-Oil is frequently touted as a cure-all for many a skin issue - from very dry skin to unwanted acne scars and seemingly everything in-between. Bio-Oil boasts a multitude of skin benefits. You can massage it into cuticles as you would a nail oil, apply it as a body oil and even as a natural-look highlighter. The skin benefits of Bio-Oil are endless. Since Bio-Oil's first incarnation way back when in 1987, the multi-tasking beauty buy has become the No.1 selling product for those looking to minimise the appearance of scars and stretch marks worldwide and Bio-Oil counts hoards of celebrities amongst its loyal fans too, from the Kardashians (Kim, Khloe and Kourtney), to Priyanka Chopra. Bio-Oil is a real cult classic. So how does Bio-Oil work and what other beauty benefits does it have? Can we use Bio-Oil on our face? We've got the answers to your biggest Bio-Oil questions right here.
Bio-Oil Uses
Bio-Oil is particularly famed for its ability to lessen the appearance of unwanted scars, stretch marks, dry skin and uneven skin tone. According to the official Bio-Oil website, the product is suitable for all skin types and 'promotes healthy, radiant skin'. You can also use it as an intensive body moisturiser, as the product is easily absorbed by the skin. Our top tip? Smooth it on very wet skin as soon as you've stepped out of the shower. Oils are occlusive, that is they're better at locking moisture in than hydrating skin themselves, so doing this gives it more moisture to work with.
What Are The Ingredients In Bio-Oil?
Bio-Oil is an oil derived from calendula, lavender, rosemary and chamomile oil. It has a lighter texture than most oils, thanks to the patented formulation, which give it a 'dry' feel. The formula also contains a 'breakthrough' ingredient called PurCellin Oil, which is a replica of the oil that ducks produce to keep their feathers waterproof.
Does Bio-Oil Work On Scars?
A lot of people notice that unwanted scars on their body have faded after continuously using Bio-Oil. It also fades the appearance of pigmentation marks and blemishes, and can lessen the appearance of excessive sun exposure.
Does Bio-Oil Work On Stretch Marks?
Plenty of medical professionals, including famed dermatologist Dr Anita Sturnham, do recommend it for use on unwanted stretch marks for those looking to lessen their appearance. There's also plenty of anecdotal evidence on forums and blogs supporting the product's claims.
Is Bio-Oil Safe To Use During Pregnancy?
According to Bio-Oilthe product has been used safely and effectively by pregnant women for years, working to 'maximise the skins elasticity, thereby reducing the possibility of stretch marks forming'.
Is Bio-Oil Good For Your Face And For Acne Scars?
Can you put Bio-Oil on your face? Well, yes. If you're bothered by acne scars you can definitely experiment with Bio-Oil to reduce their appearance but don't use it as you would a face oil.
When it comes to your face Bio-Oil should be considered a targeted treatment
When it comes to your face Bio-Oil should be considered a targeted treatment. Use it on the specific area of unevenness that you're looking to tackle rather than the entirety of your face, especially if you're still suffering from acne.
Will Bio-Oil Help Even Out Fine Lines And Wrinkles?
As for fine lines, Bio-Oil doesn't contain any peptides, hyaluronic acid, anti-oxidants or other particularly active ingredients, so you may not find it gives you the results you want when it comes to plumping and smoothing - it's not its area of expertise, cut the little bottle some slack.
How Long Does Bio-Oil Take To Work?
It is recommended that you apply Bio-Oil twice a day for 3 months in order to see results but some people notice a difference at an earlier stage.
Other Uses Of Bio-Oil
Bio-Oil is a serious multi-tasker. Massage into cuticles to nourish them and restore nails back to health. Smooth down shins and across your shoulders and decolletage if you're daring to bare, to add a subtle glossy sheen. You can use a spoolie brush dipped in a little Bio-Oil to tame eyebrows and even dap sparingly onto the highest points of your face as a make-shift highlighter to fake that post-facial glow. With Bio-Oil, the possibilities are endless.
Shop: The Bio-Oil Collection
Bio-Oil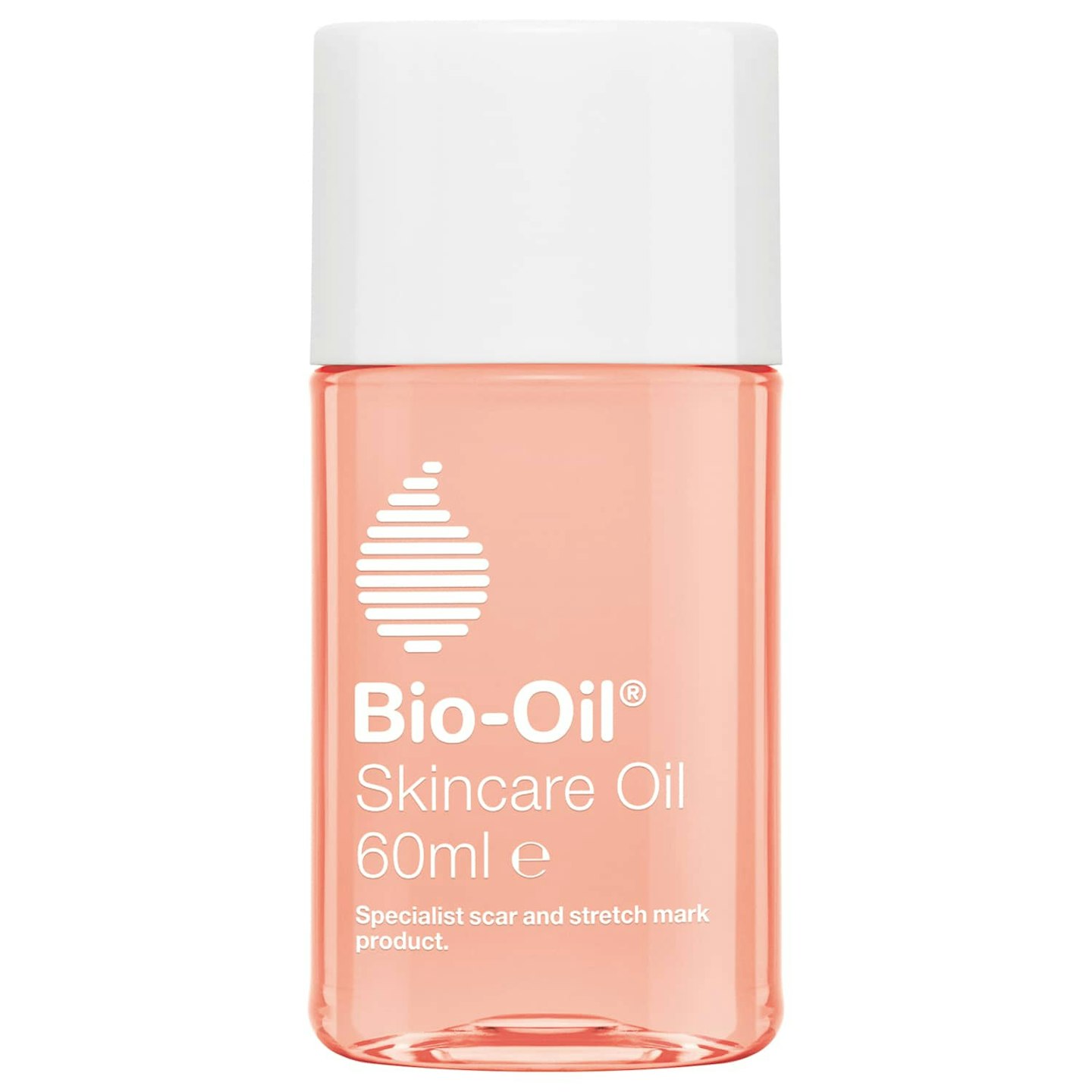 1 of 3
Bio-Oil 60ml, £9.99
The original Bio-Oil formulation in a dinky 60ml size - the perfect buy if your're new to the product.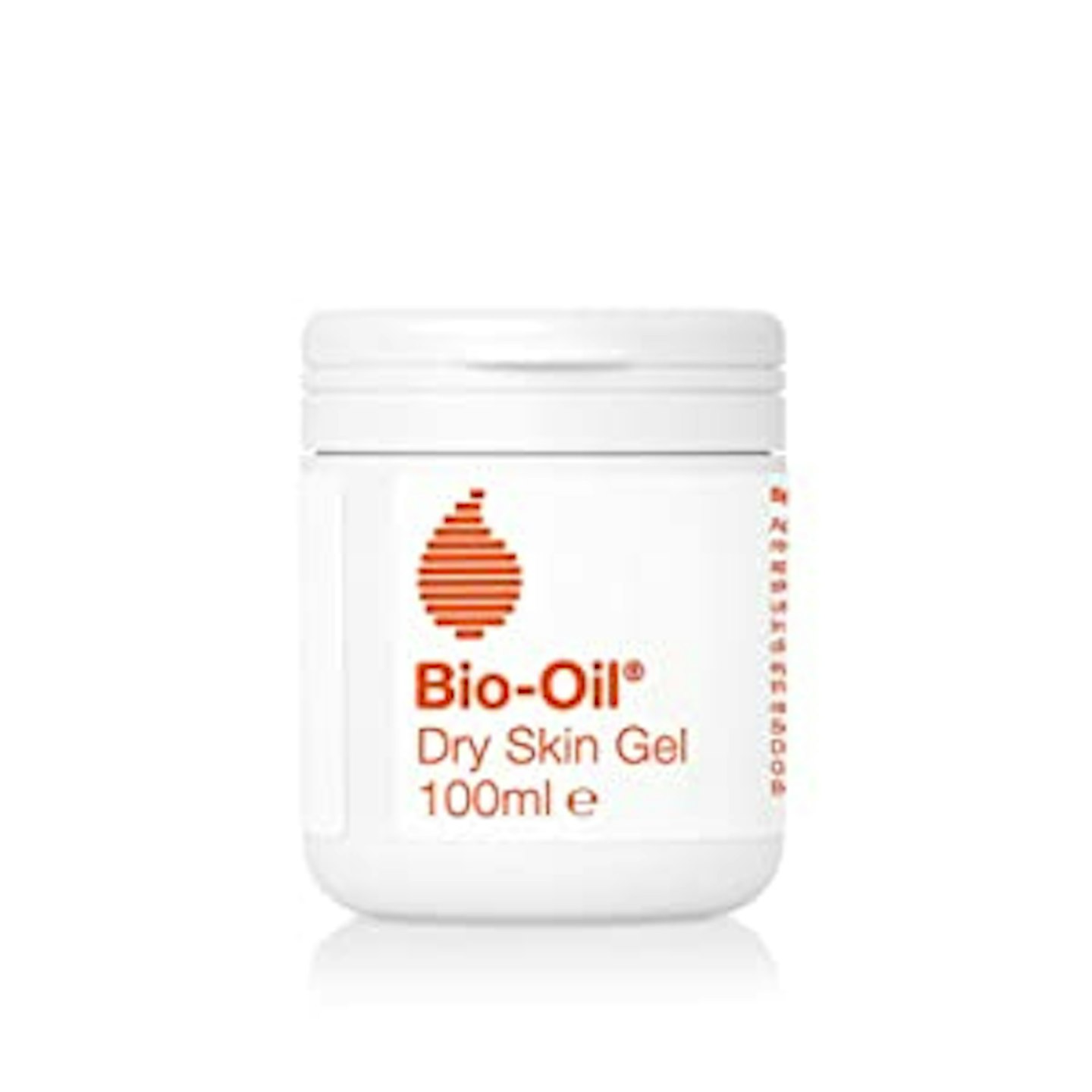 2 of 3
Bio-Oil Dry Skin Gel 100ml, £8.99
A highly nourishing skin gel made with the all-powerful Bio-Oil ingredients. Use on areas of dry and rough skin to nourish and soothe in one.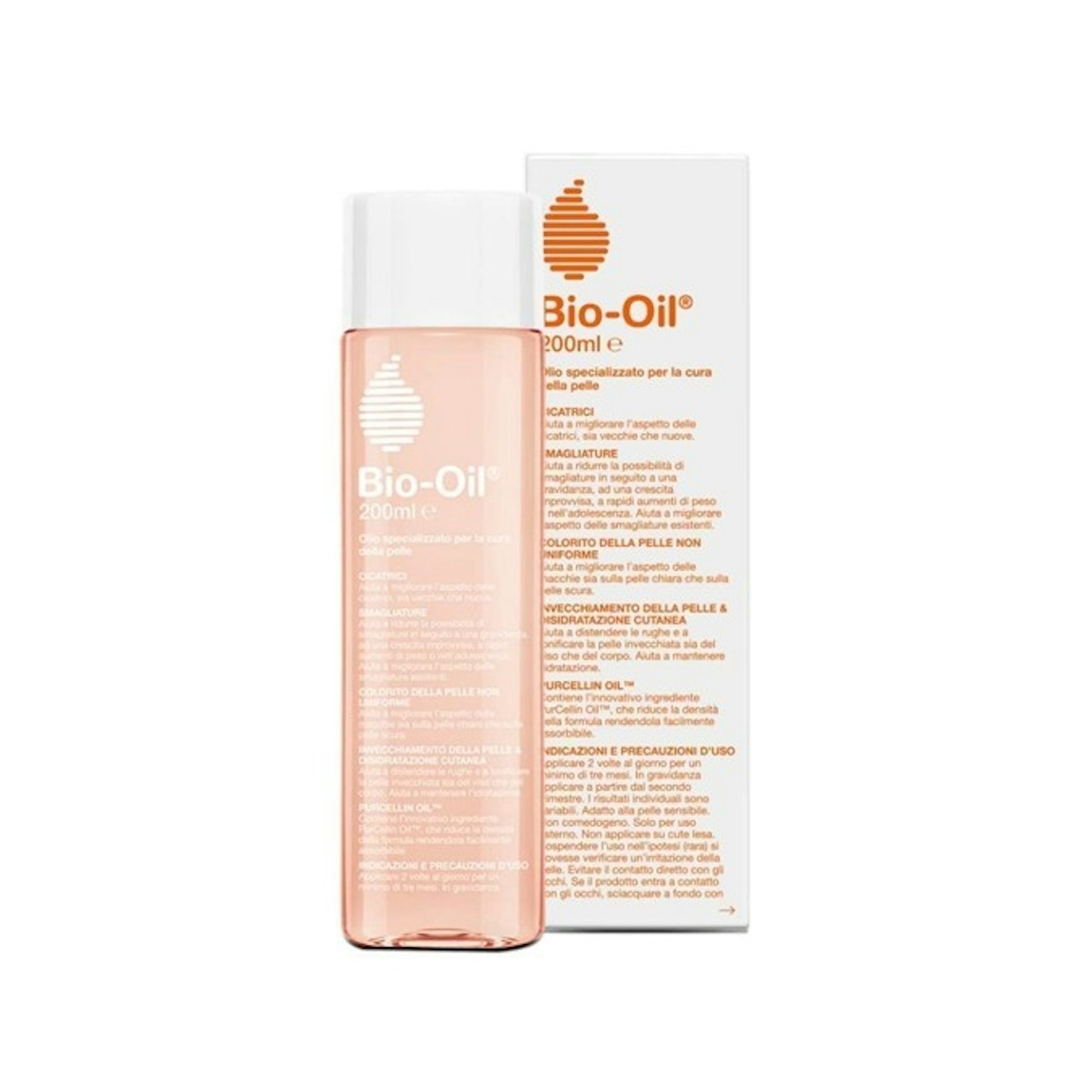 3 of 3
Bio-Oil 200ml, £22.99
Same original Bio-Oil formulation, bigger bottle. Make a grab for this one if you're an avid fan, or buying for regular use on your body.
READ MORE: AHAs, BHAs And Beyond: A Beginner's Guide To Liquid Exfoliants
READ MORE: Bath Salts Are Trending And These Are The Best Ones To Luxe Up Your Tub