I confess to having not discovered the joys of a good soap bar until I had no other choice. It was during the height of the Covid pandemic back in 2020, and my local shop (and, erm, all the others) ran out of liquid soap. I was cornered, so picked one up reluctantly and left, ready to use it in the shower and confront my prejudices.
I had assumed that bar soaps would make my hands drier than liquid soaps (wrong). I thought it would be less of an enjoyable experience, devoid of bubbles and gorgeous scents (also wrong).
I was most concerned about their durability, though. After one use, would they disintegrate into a soggy and sad heap? It was certainly a case of trial and error. Learn from my mistakes: when storing soap, think 'high and dry' and follow these steps. Rinse the soap of bubbles once finished; pat it dry; store high up and away from water. Look out for a good soap dish, too. A good one will have holes or rivets to drain excess water, and will also look chic on your bathroom shelf (I've included my favourite, below).
Whilst some set their hearts on learning a new language, or to crochet or cook, I learnt to enjoy a good, old fashioned bar of soap. Yup. Soap bars, please take this as my humble apology for overlooking you for so...very...long.
I can confidently say that now, I've tried enough bars of soap to separate the wheat from the chaff. Here is every single soap I have used and loved, all for different reasons. If I am out of the bubbly liquid soap woods, then you can be, too.
Best Soap Bars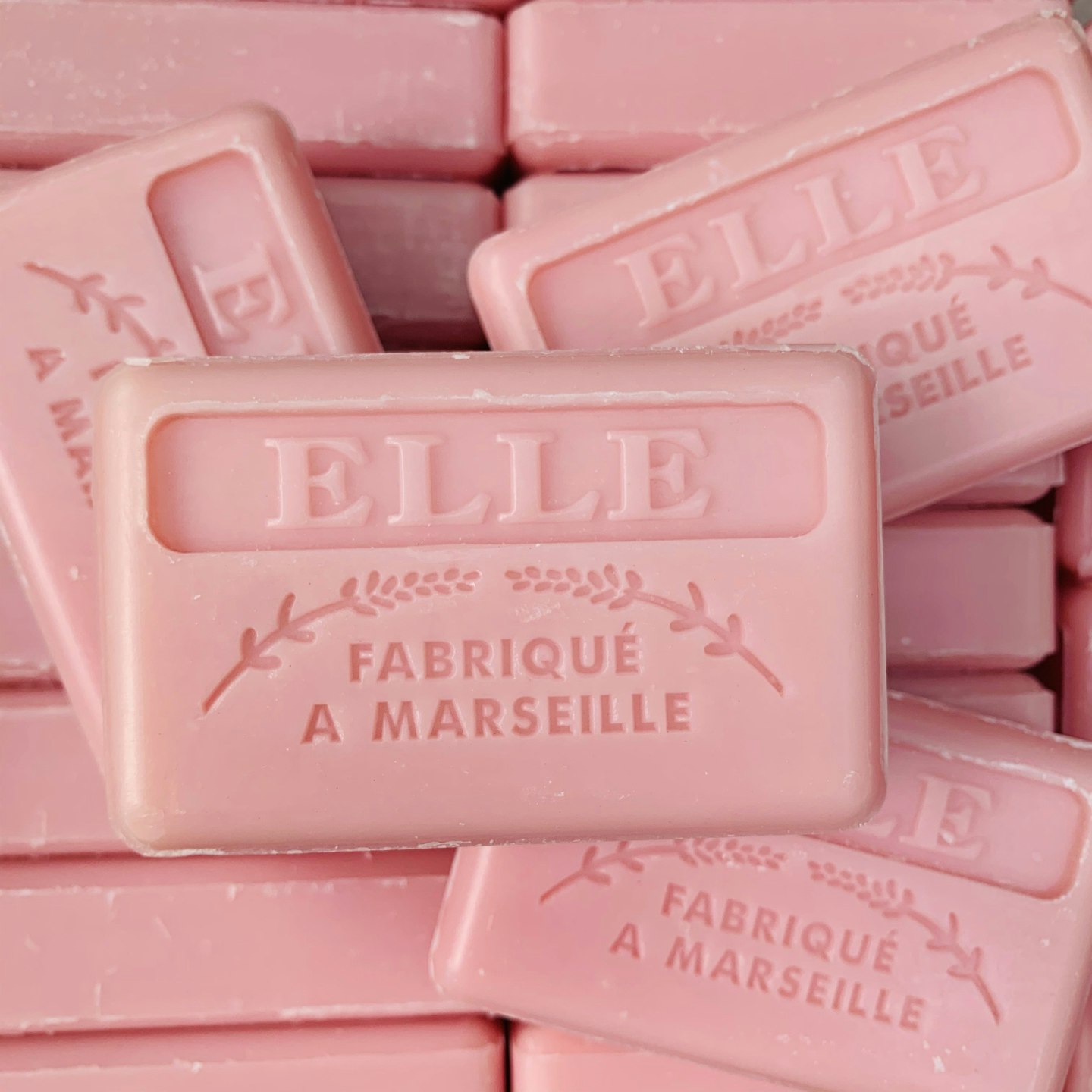 1 of 11
Chateau du Savon, £3.95
I collect these French soaps, unashamedly, like trinkets. One sniff, and they remind me of imaginary walks around French markets, where I'm placing them in a wicker basket and wearing a large sunhat.Whilst the reality is far different, I still enjoy using them profusely. I adore their gratifyingly chunky shape, delicious scent choices and pretty colours. It's all very wholesome, too: the soap is made in Marsielle, by a family who has been producing soap for over 90 years. At £3.95 each, it's a steal.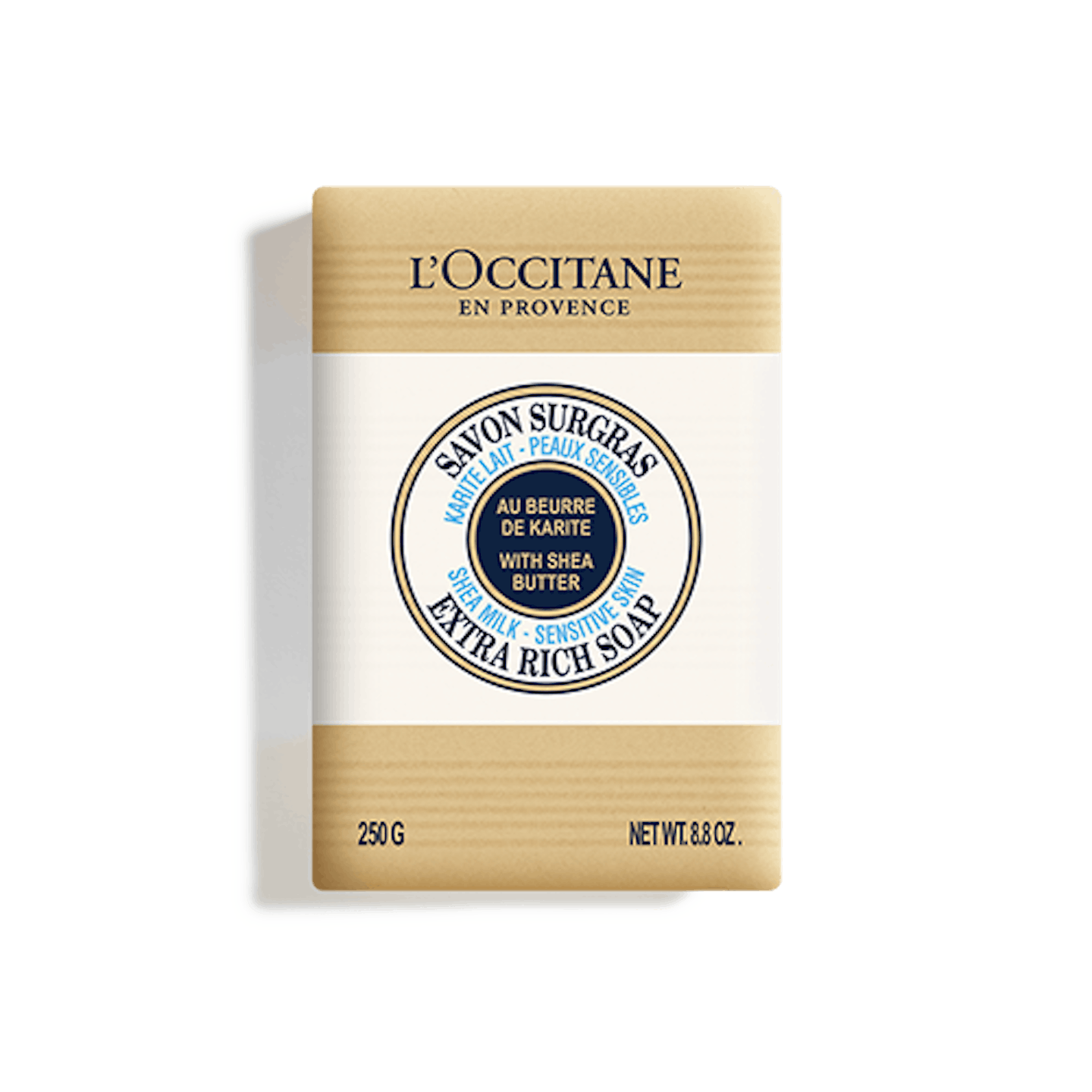 2 of 11
L'Occitane Shea Butter Milk Soap, £9
Back in my days of bar soap skepticism, I knew that if any bar were to convert me, it'd be L'Occitane's. The Shea Butter soap fast became my go-to. You can use this all over the body, but I chose this as my hand soap (overzealous use of hand sanitiser meant my hands were on the drier side; I needed something hydrating). L'Occitane's soaps contain up to 80% fatty acids - ingredients that work to seal moisture into parched skin.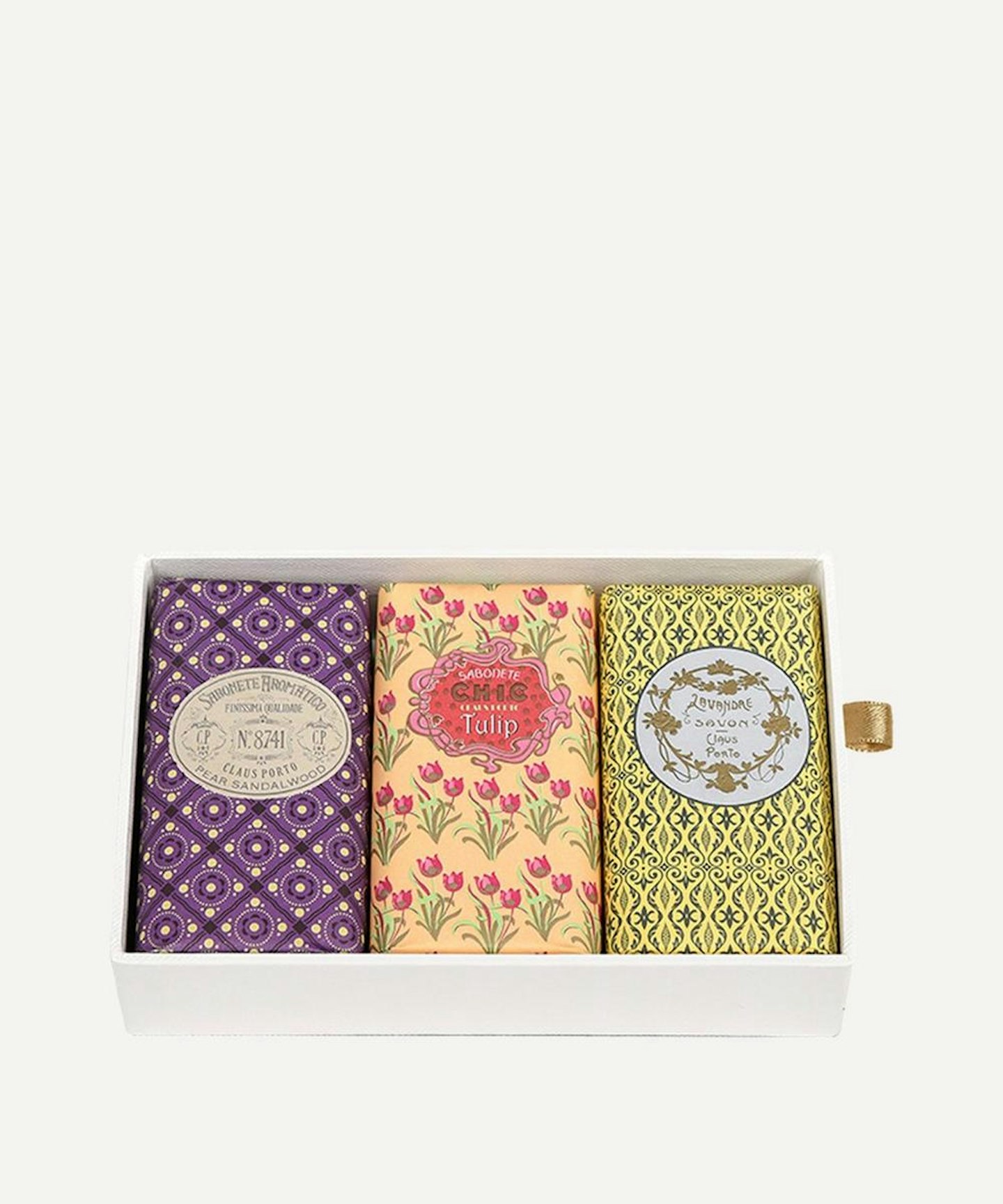 3 of 11
Claus Porto Wax Sealed Soap Bar Set, £47
Claus Porto soaps are so beautiful, I could weep. They make for such lovely gifts in their intricately designed, Art Nouveau wrappers. In this instance, they even have a wax seal.As far as the soap goes, these bars are big. This is one of the reasons why they're particularly brilliant for body washing: you can get a firm grip of them, and they slip less in the hand. They're all infused with pistachio butter, which, it turns out, leaves the skin soft to the touch.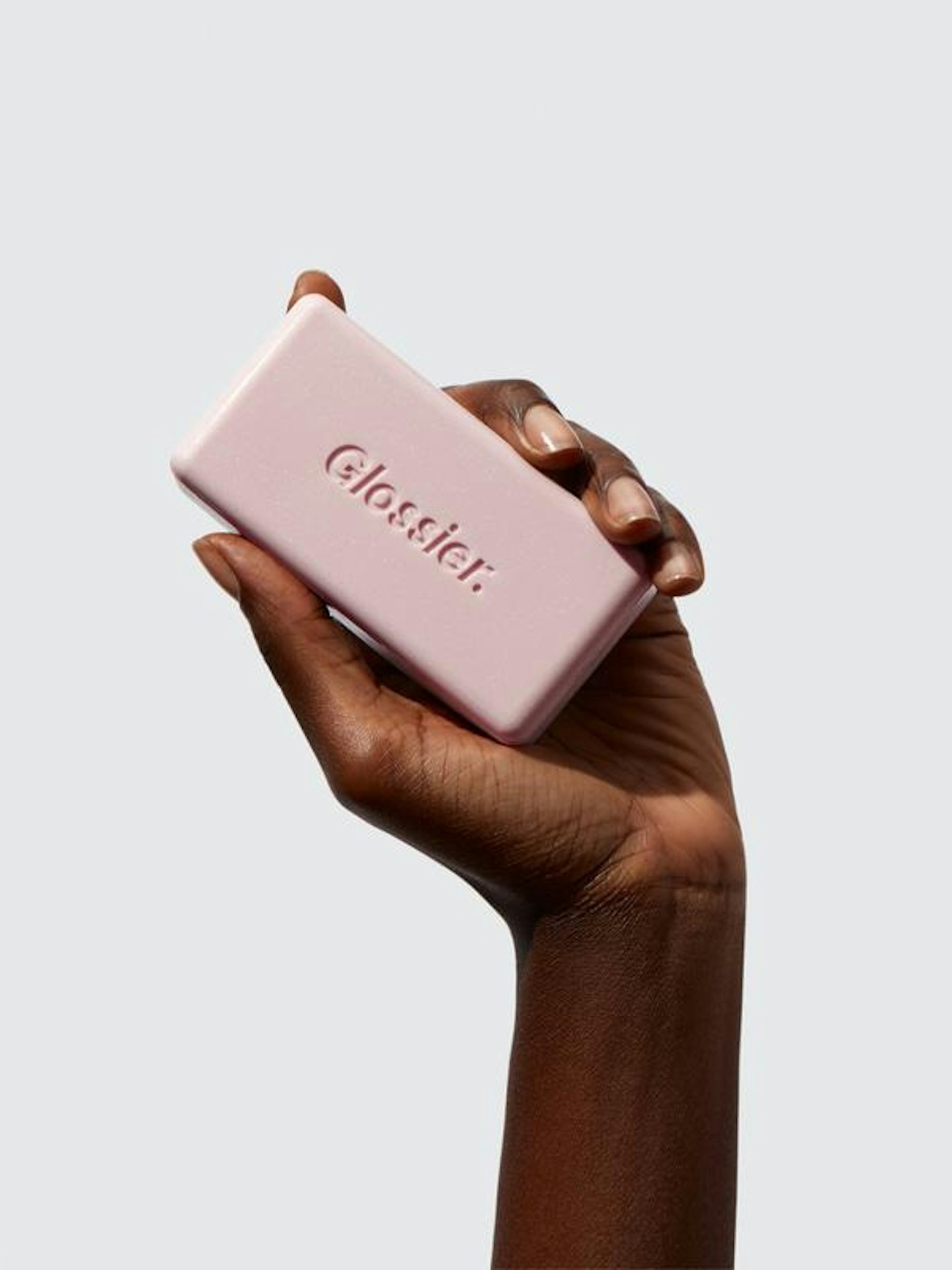 4 of 11
Glossier Exfoliating Body Bar, £12
I could smell this soap through the box that it came in. The scent is nothing short of divine. Glossier call it their 'orange blossom neroli blend', with notes of pear, mandarin, and cypress. In layman's terms? It smells like you just took an open air shower by the sea, someplace beautifully warm. This body bar is an exfoliating one. It's made up of micro-fine bamboo powder, to very gently buff away dead skin. Ok, it's not going to give a satisfyingly deep exfoliation, but it'll leave skin enviably soft and smelling remarkably fresh.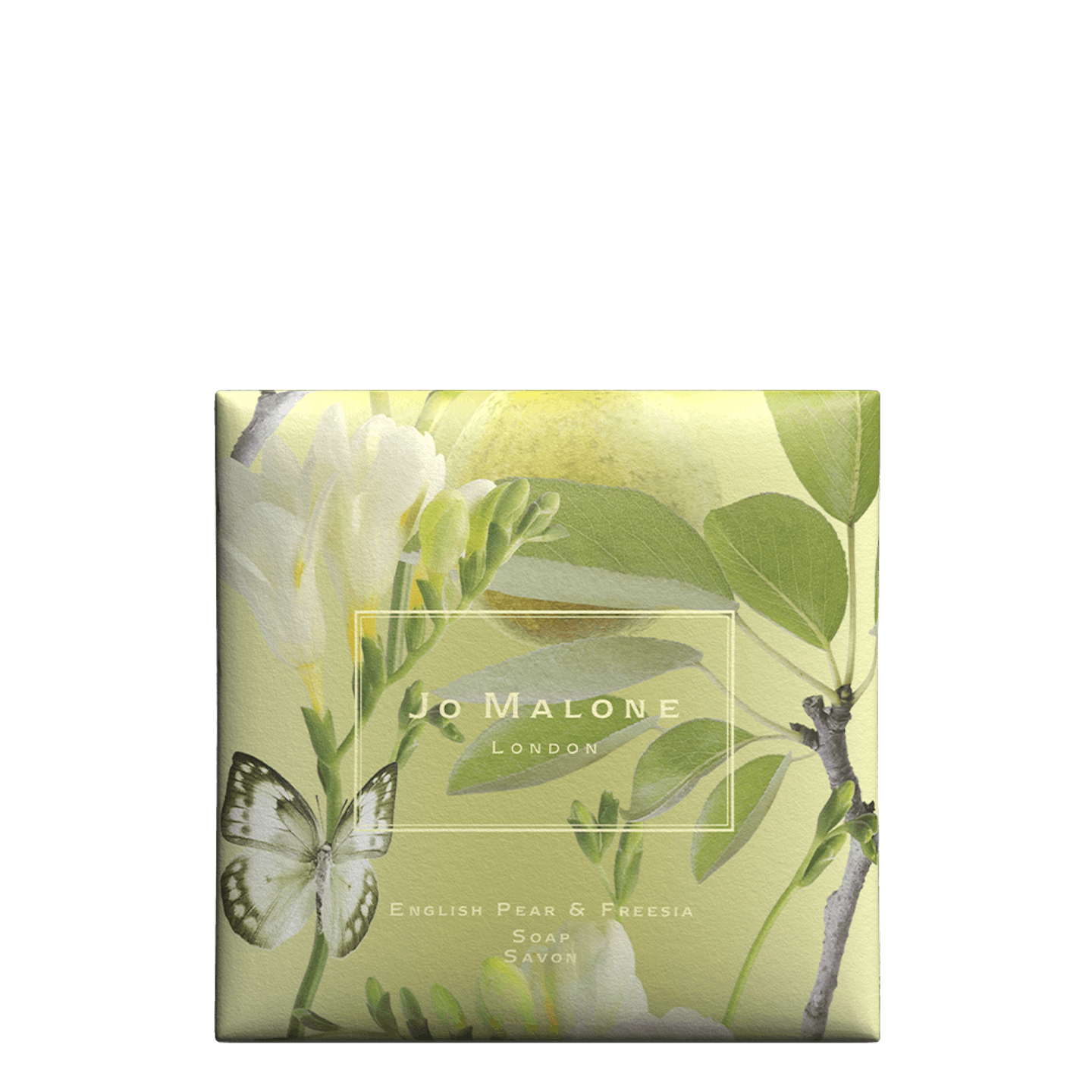 5 of 11
Jo Malone London English Pear & Freesia Soap, £16
When I was younger, I'd open my grandmother's chest of drawers and find little cubes of soap in there. I was always confused by this (yet I couldn't ask why she didn't keep them in the bathroom, otherwise she'd know I'd been snooping). I now realise they were to scent her clothes. Whilst this soap bar from Jo Malone is far too pretty to be stashed away in my clothes drawer, it's this scent that reminds me - in the very best way - of my grandmother. It smells like a walk through the English countryside: juicy pear and sweet freesia leave skin smelling deliciously clean and zesty. It's instantly cheering.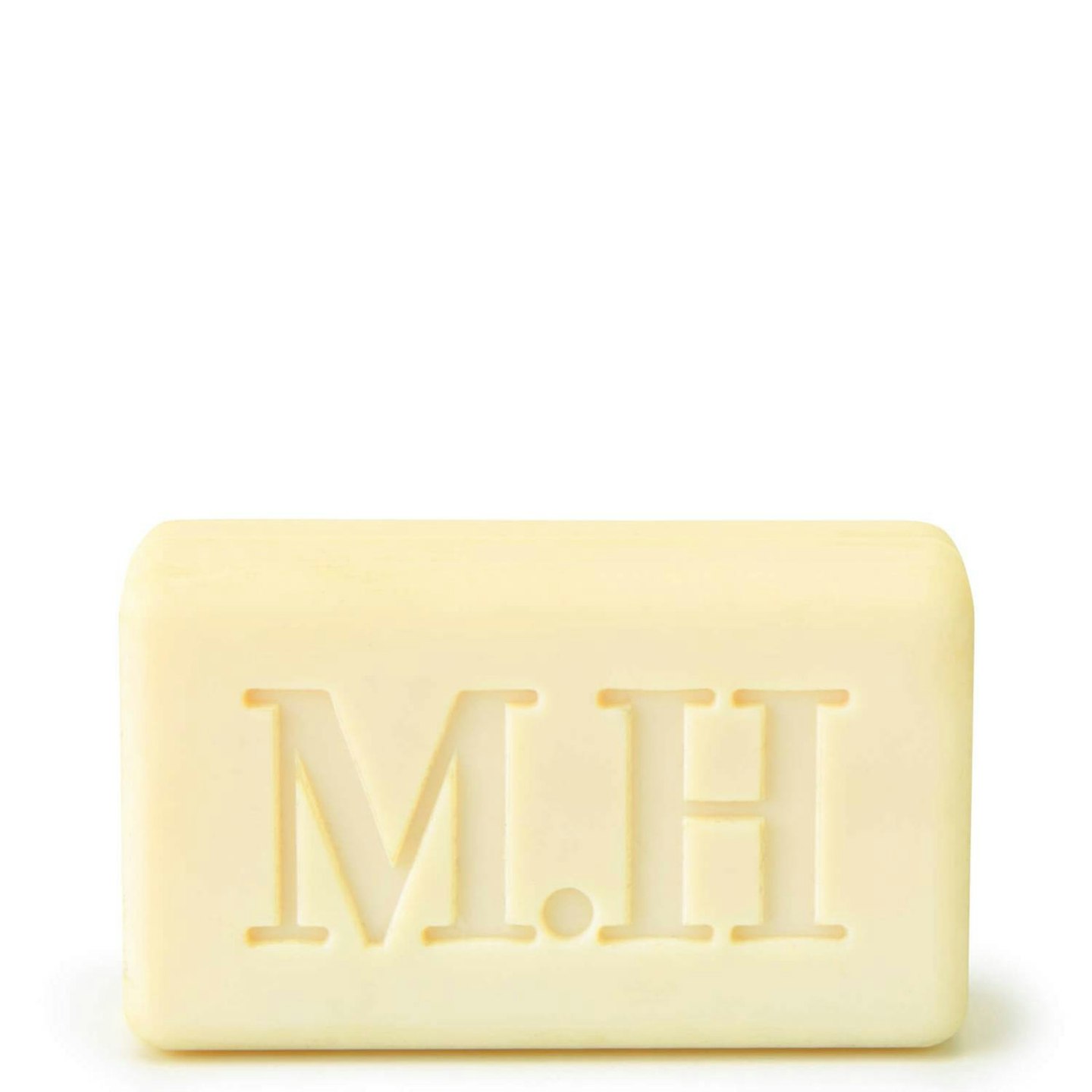 6 of 11
Miller Harris Lumière Dorée Soap, £20
Two words I did not think I'd be putting in a sentence together? 'Soap' and 'sexy'. Yet, these are exactly the words most apt to describe this soap from fragrance brand Miller Harris.The scent (which is what we should be talking about here, frankly) balances sparkly bergamot with rich jasmine to leave skin smelling, and feeling, fresh. It's a scent which is neither traditionally masculine or feminine, so will inevitably appeal to all the family.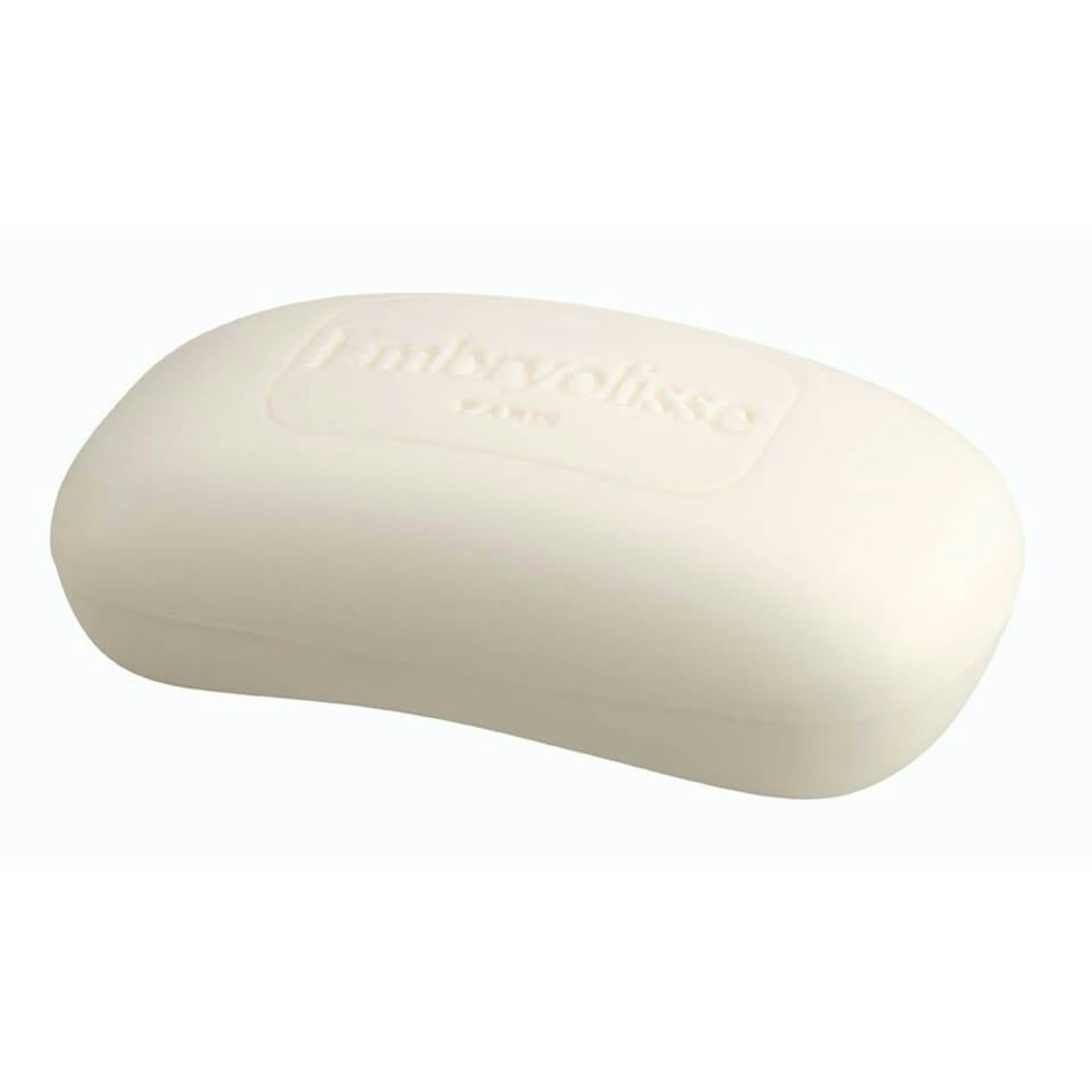 7 of 11
Embryolisse Gentle Dermatological Cleansing Bar, £9.59
For the sensitive skins among us, Embryolisse's offering is a wise option. The ingredients list features gentle surfactants (DLS; or, Disodium Lauryl Sulfosuccinate, if you're wondering) which gives a gentle, non-stripping lather which cleanses skin. Fragrance is lower down on the ingredients list, so you can benefit from a delicate scent without your skin protesting.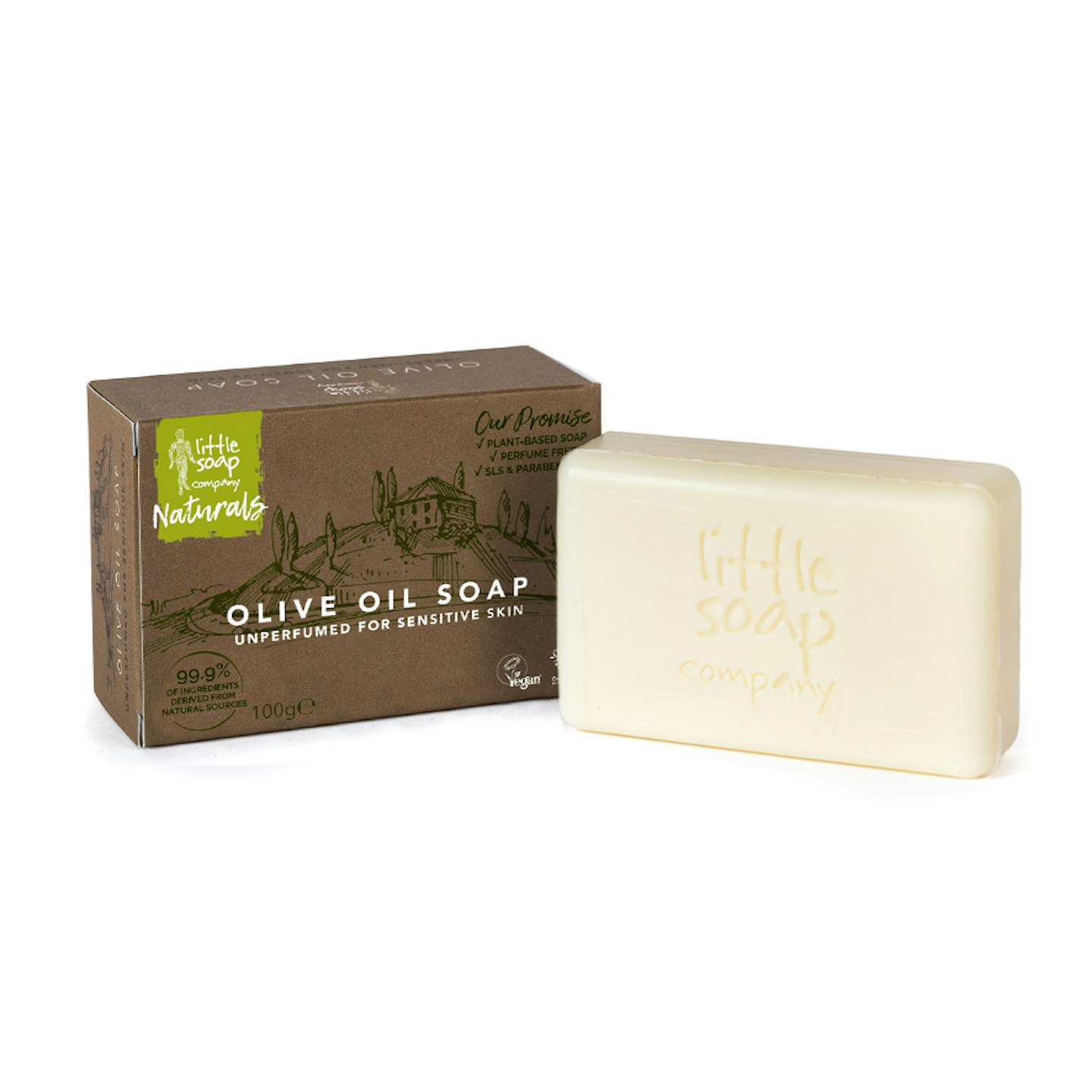 8 of 11
Little Soap Company Olive Oil Soap, £2.95
I love the unfussy simplicity of this soap. It's unfragranced, so don't expect a real scent sensation, but this soap does its job - and does it well. When met with water, it lathers generously into a delicious, thick, bubbly cream. It's the olive oil contents that prevent it stripping the skin of any moisture. In fact, after using this soap, my skin feels more hydrated than it was before.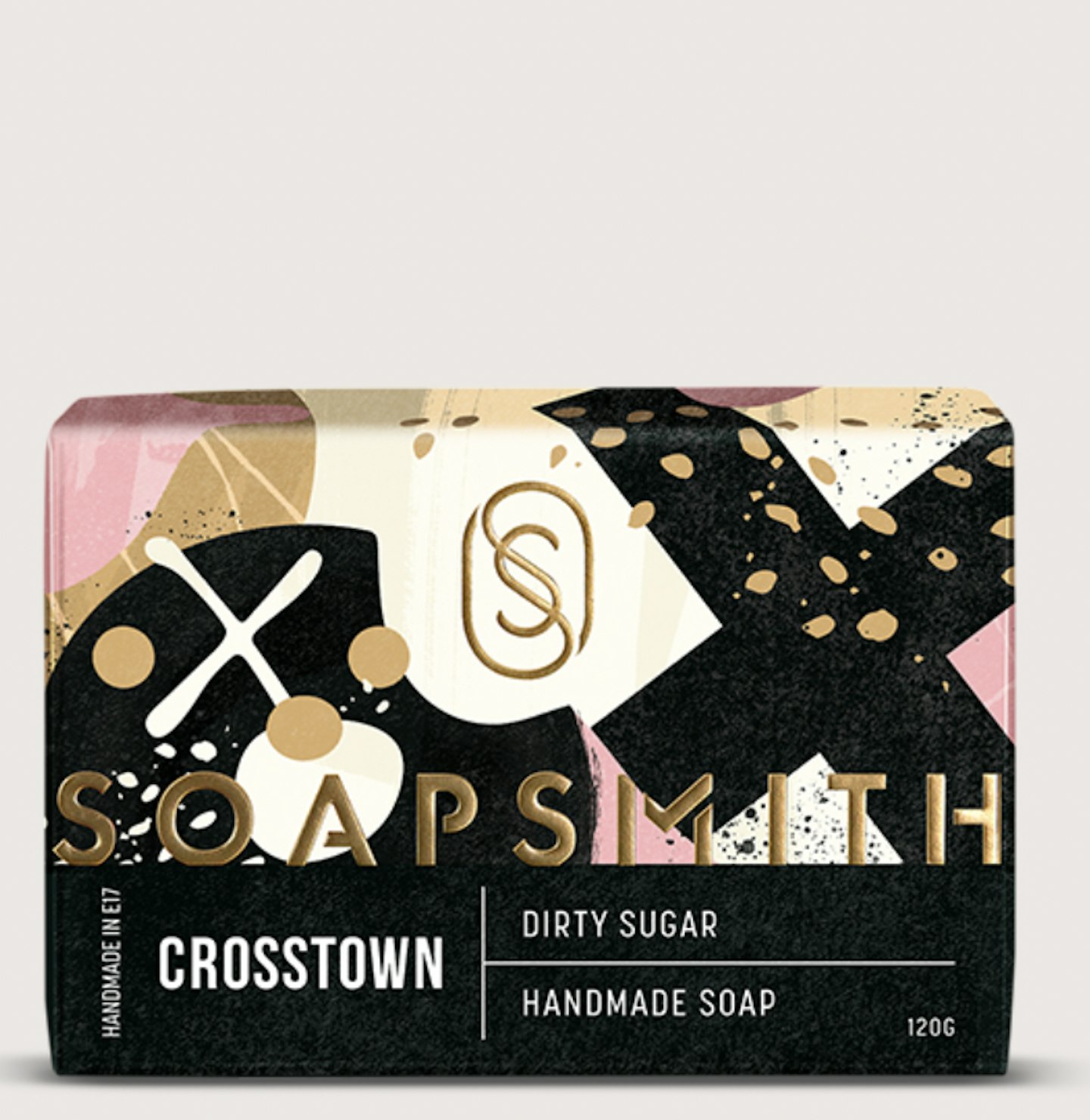 9 of 11
Soapsmith x Crosstown Dirty Sugar Soap, £12
I adore Soapsmith, but I confess to being ambivalent toward this collaboration at first. As much as I love Crosstown doughnuts (who doesn't?), I did not want to bathe in them. I was wrong, though, about this soap and its scent. Despite the name, Dirty Sugar, it's not gourmand - but it is mouthwatering. You'll smell notes of creamy vanilla, sweet sandalwood and jasmine through the wrapping.
10 of 11
The Body Shop Almond Milk & Honey Soap, £4
The brand tout this soap as one for sensitive skin, but it was the scent here that reeled me in: soft, delicate and clean. My skin felt more comfortable and hydrated after using this, and the scent lasted on my skin for a while after, too. This bar is £4, but for £2, you can get other scents like Moringa, Olive and Shea (they're next on my list to try).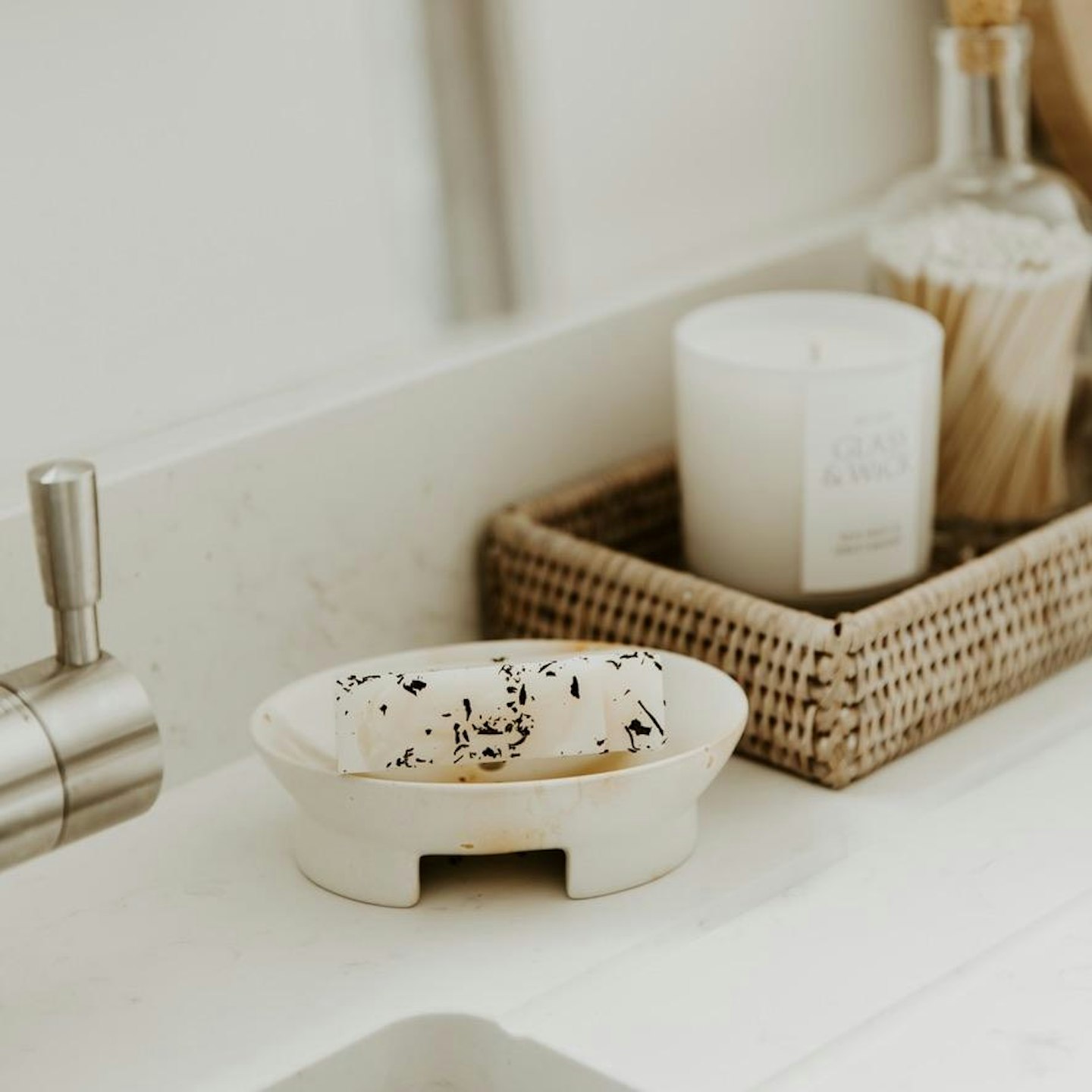 11 of 11
Kenyan Soapstone Soap Dish - Natural
I have tried too many soap dishes to count (they've now all been repurposed as jewellery holders). This one is my favourite.This elevated dish has drainage holes, so won't let your soap get clammy and stuck whilst it dries. It's made from the aptly named soapstone, sustainably sourced and ethically made by locals in Kisii, Kenya. The store, Glass and Wick, also plant two trees for every order.
READ MORE: In Praise Of The Day Bath: It's A Thing And You Need To Run One
READ MORE: September 2021 Beauty Edit: The Best New Beauty Buys Out This Month