Any mention of the iconic Miss Dior perfume will likely invoke a soft floral scent, in line with the French fashion house's longstanding love of flowers. Underneath that fragrance, however, is a greater legacy: that of Catherine Dior, the sister of Christian Dior. She was the lifeblood of the perfume and the original Miss Dior muse.
Catherine and Christian were deeply close. And yet, they belonged to distinctive realms: while Christian immersed in perfecting the art of couture, Catherine dedicated herself to the French resistance. Catherine became known for her courage and defiance within this movement, which she joined alongside her married lover. Eventually, she was arrested by the Gestapo and deported to a concentration camp. Her brother worked tirelessly to ensure Catherine's return; she would eventually have to escape on her own. Upon her return to France, she carved out a peaceful life, selling fresh flowers as a merchant.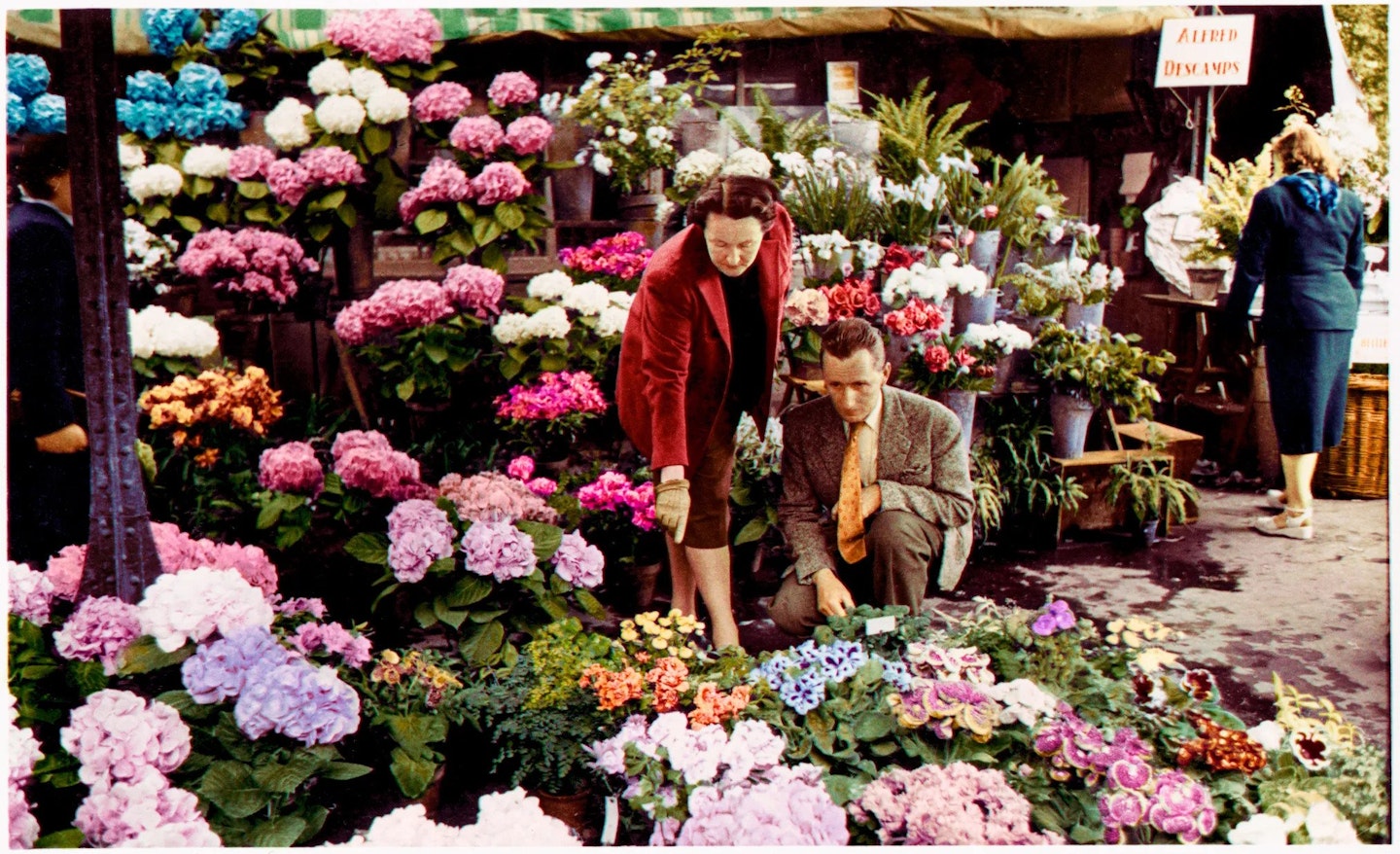 These are just some of the lives Catherine lived. It is her sprawling story that is being outlined in Miss Dior: A Story of Courage and Couture. The new biography, written by Harper's Bazaar Contributing Editor Justine Picardie, ponders over Catherine's journey, though it is just as much an explication on fascism, freedom, and family. Picardie was afforded rare access into the Dior family homes and archives, allowing for this previously fragmented story to be told.
The title of the book is a reminder of Catherine's influence and inspiration for her brother. It was the essence of Catherine that Christian adored – one of resilience, dynamism, and strength. She played a quiet role in the Dior house from its origins. Prior to the release of Christian's first collection in 1947, his first fragrance was created but not given a name. Christian's collaborator, Mitza Bricard, laid eyes upon Catherine as she entered Christian's studio, and exclaimed, 'Here comes Miss Dior!' From here, Christian knew exactly what his fragrance needed to be called.
Come 2021, and the Miss Dior scent lives on, taking on new life while honouring the old. The latest Miss Dior Eau de Parfum, launched this year, is an ode to its predecessor but is infused with new tones. The original Centifolia Rose and Lily-of-the-Valley notes are now spliced with Peony accord, strung together with hints of Iris and wood. The bottle has also received a renovation, featuring an iridescent haute culture bow.
SHOP NOW: The New Miss Dior Eau De Parfum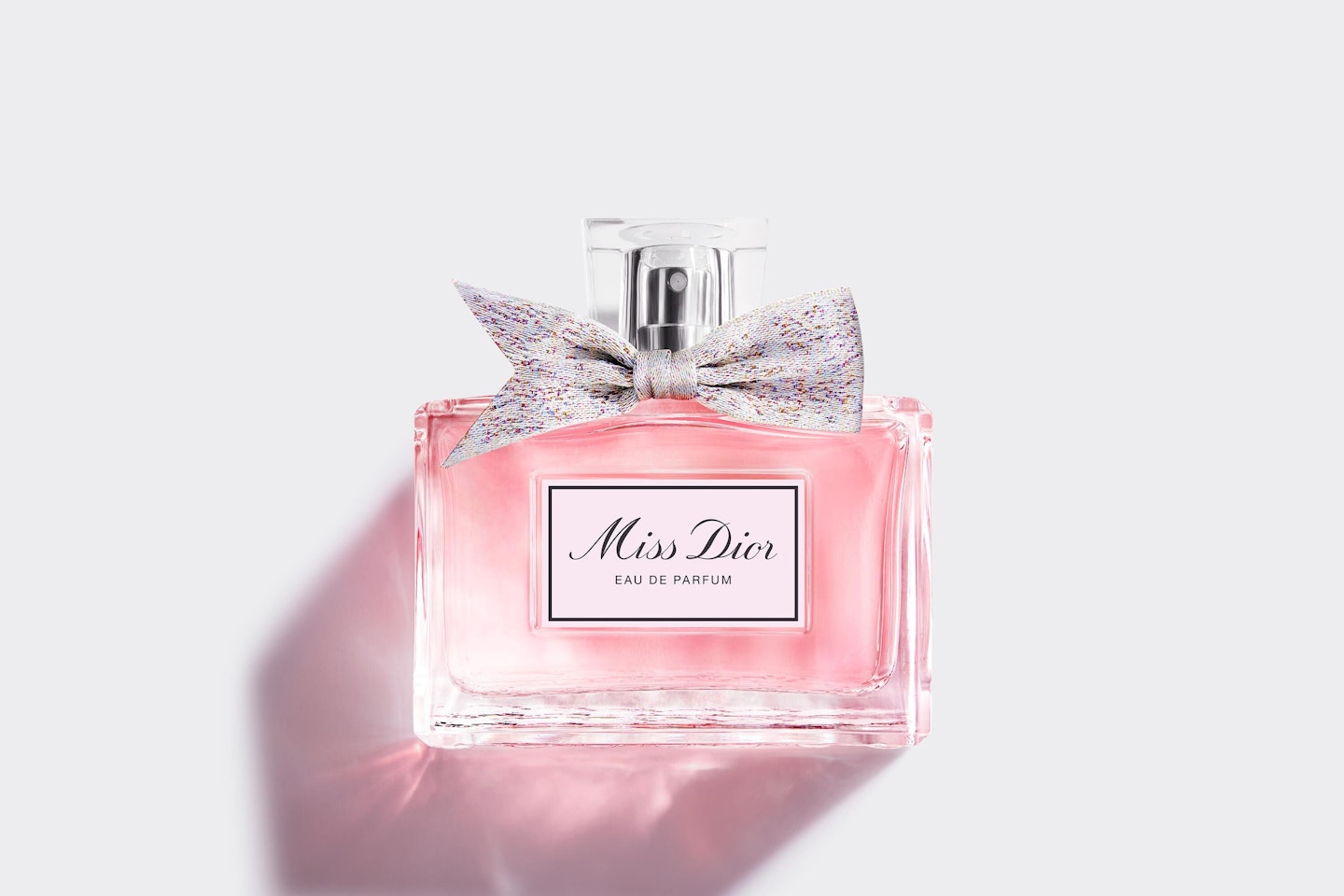 1 of 1
Miss Dior Eau De Parfum, £83
Natalie Portman, who has been the face of Miss Dior for a decade, fronts the campaign once again. 'It's really an honour to get to be associated with the story,' Portman told Harper's Bazaar, alluding to Catherine's life.
Both the biography and perfume manifest the influence of Catherine, who lay in the shadows of her brother but was on the frontlines all along.
READ MORE: These Are The Best-Selling Perfumes On The Planet Right Now
READ MORE: The Bridal Perfumes That Team Grazia Wore On Their Wedding Days