Kate Moss is a woman who needs no introduction. Her industry prowess spans modelling, the fashion industry and then there's her influence on the beauty scene. Donning big brand campaigns (think Calvin Klein to Charlotte Tilbury) and magazine covers the world over, Kate established her presence as a beauty icon early on in the noughties when her insouciance and effortless, cool-girl chic style reined supreme. But her beauty icon status is perhaps best captured by one, single phrase: 'Get the London look' – a tagline that saw home grown beauty brand Rimmel London and Kate in a partnership for over 15 years. Now, the founder of her own wellness brand, Cosmoss, Kate's taken control of the narrative and given us an authentic glimpse into her own beauty world. And this month she's made her biggest beauty power move yet.
Hot off the heels of British Beauty Week 2023 (an annual event that shines a spotlight on the industry), the British Beauty Council has named Kate Moss its Global Ambassador. The inaugural role marks the first time in history the body has ever appointed anyone into such a position, and yet the alignment makes perfect sense.
Watch: Kate Recreate Her Ethereal Glow
The authority held by both the British Beauty Council (across policy, ESG and sector growth) and Kate Moss (across popular culture), brings together two powerhouses of British beauty, that represent all that is to be celebrated about the industry's success in the UK economy and its footing in the global community.
Of the appointment, Kate says, 'Beauty is more than skin deep, it's the heartbeat of the creative industry that's helped build my career, and the careers of so much creative talent, from hair and make-up stylists on set to the magicians behind the brands. Beauty – seen and unseen - touches everyone, from individuals to an industry. I am so proud to be part of it and honoured for this opportunity to join the British Beauty Council.'
With her unmatched knowledge and influence, Kate's appointment signals an exciting era for the body. Keen to know how Kate made her mark on the beauty game? Here, we look back to the countless moments she served up pure beauty icon behaviour.
Beauty Lessons We've Learnt From Kate Moss
1. She's All About Balance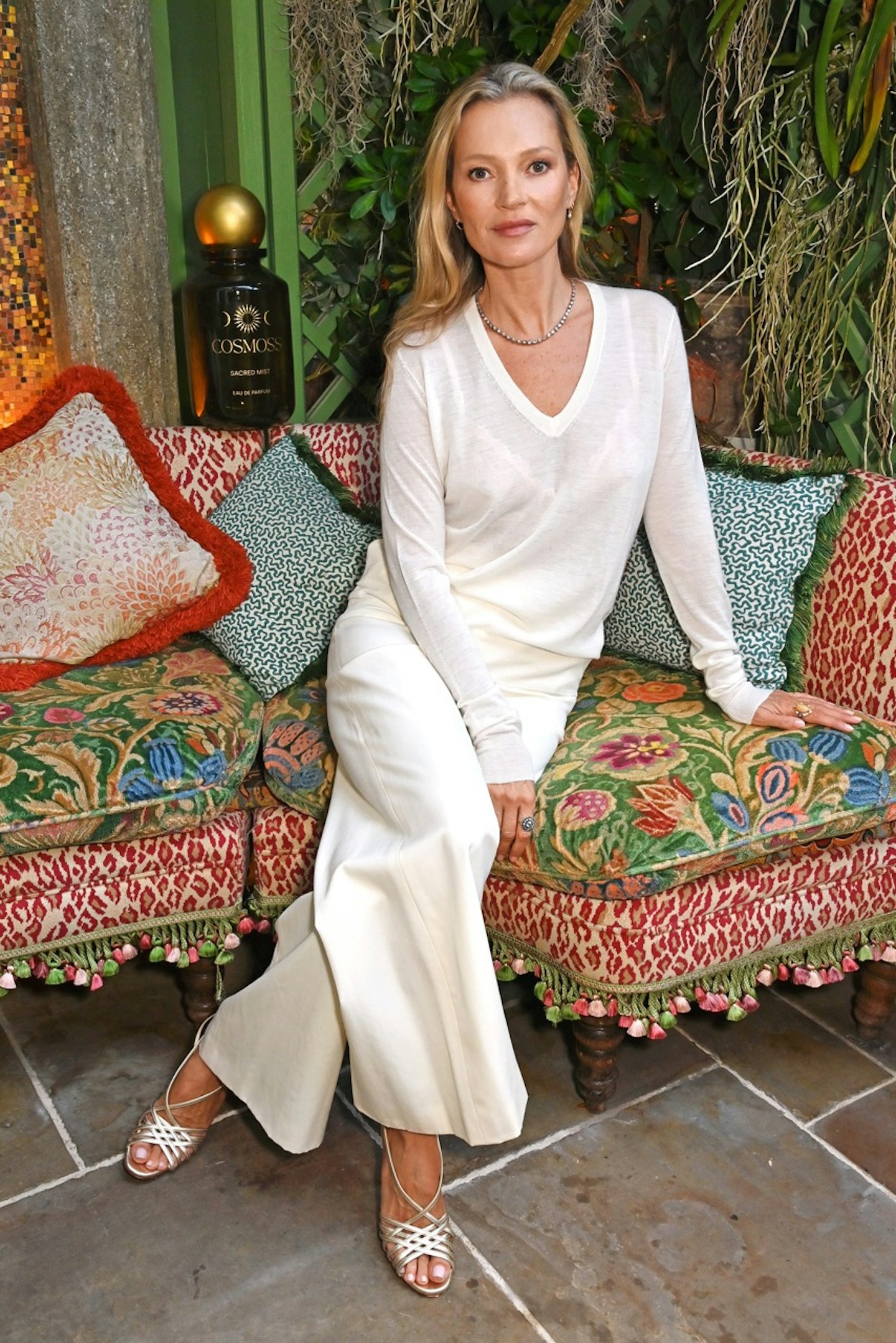 Kate takes the 'everything in moderation' mantra seriously. Look to Cosmoss for the proof. The brand's literature hails Cosmoss as 'a place where wellness and hedonism coexist', an illustration of Kate's lighthearted take on wellness - while she practices yoga and meditation daily, she equally has no intention of waving goodbye to her good old party days.
2. Festival Glamour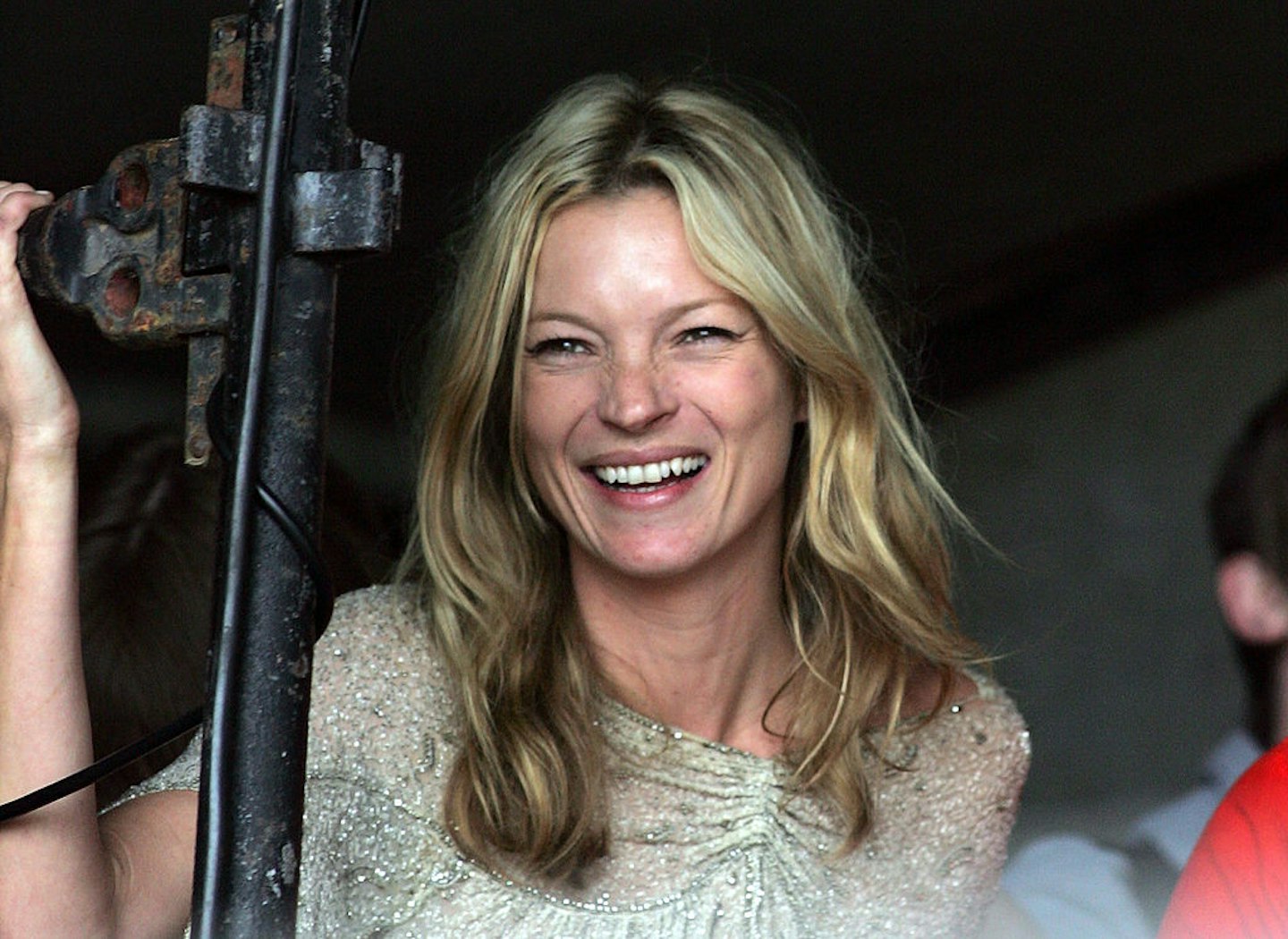 She's had many iconic moments and festival glam is certainly up there. At Glasto, Kate proved that no matter the occasion - come muddy fields, rain or shine – one can still look put together – as long as there's some eye liner on hand.
3. Use Lip Sleep Masks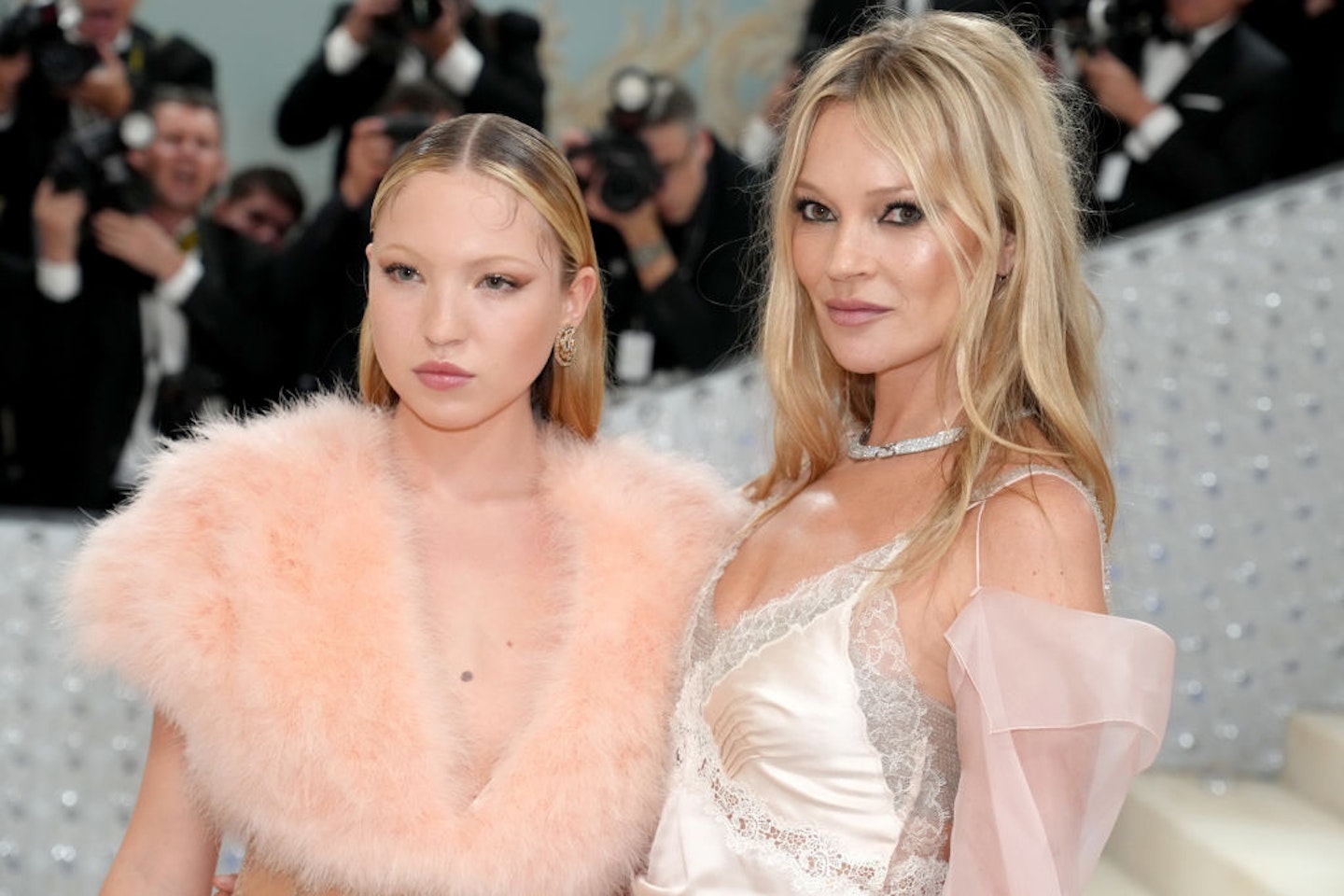 Kate and daughter Lila Moss share many similarities, naturally, but one that rings true for us, too? Their love affair with Laneige's Lip Sleeping Mask, £19. In a Beauty Secrets YouTube video posted by British Vogue, Kate says, 'this is Laneige, Lila told me about it, it's a sleep mask and it's so good'. Top tip? Don't seclude this your nighttime routine only, it makes for a great treatment on-the-go.
4. Embrace The Red Lip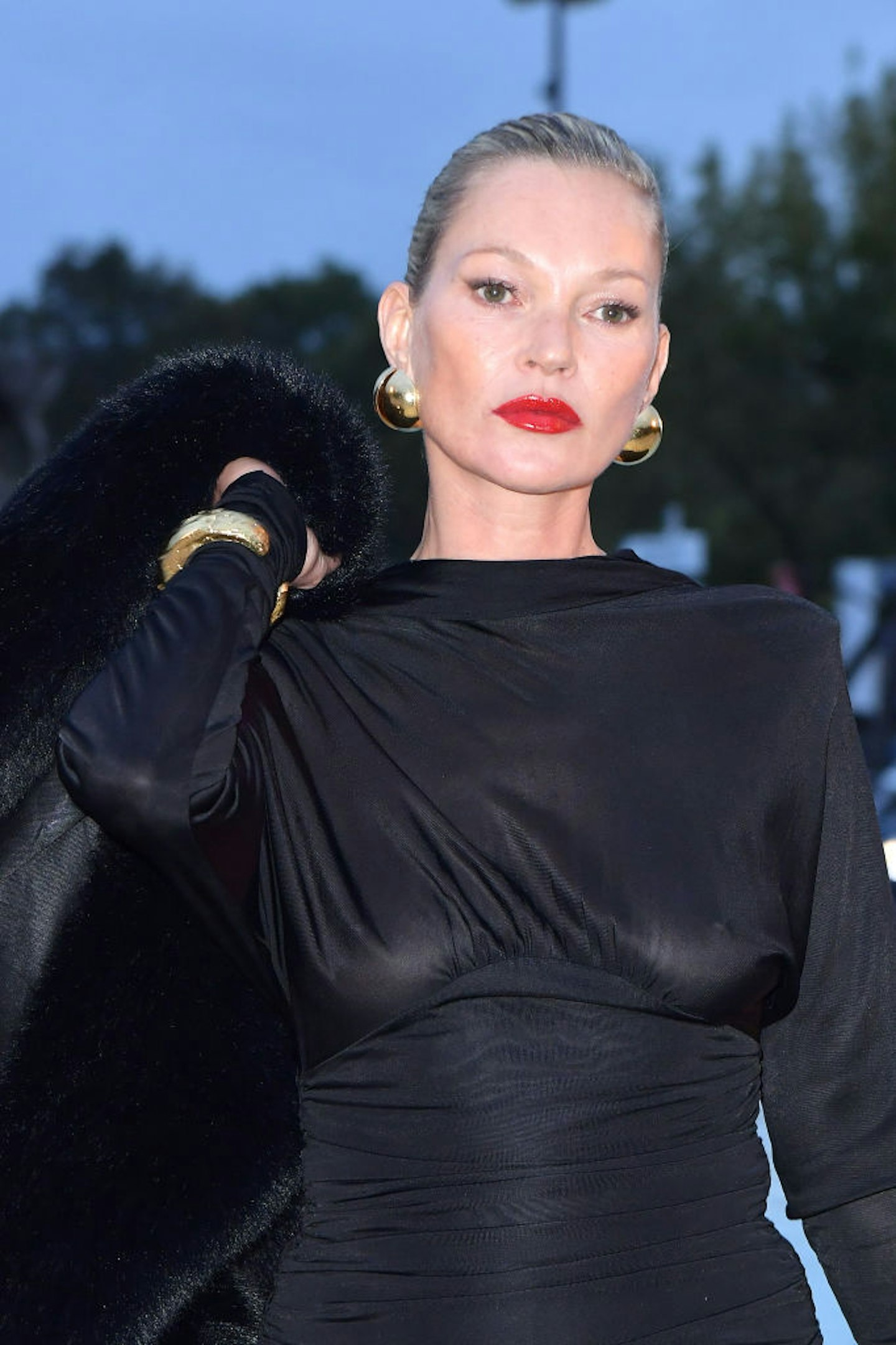 You'll usually find Kate sporting some form of barely-there, ethereal glam, but on the occasions she's decided to up the ante you'll likely see her lips coated in a lacquer of red. Use MAC Cosmetics' Retro Matte Lipstick in Ruby Woo, £22, for a bold shot of pure colour.
5.  Smoke Out Your Eyes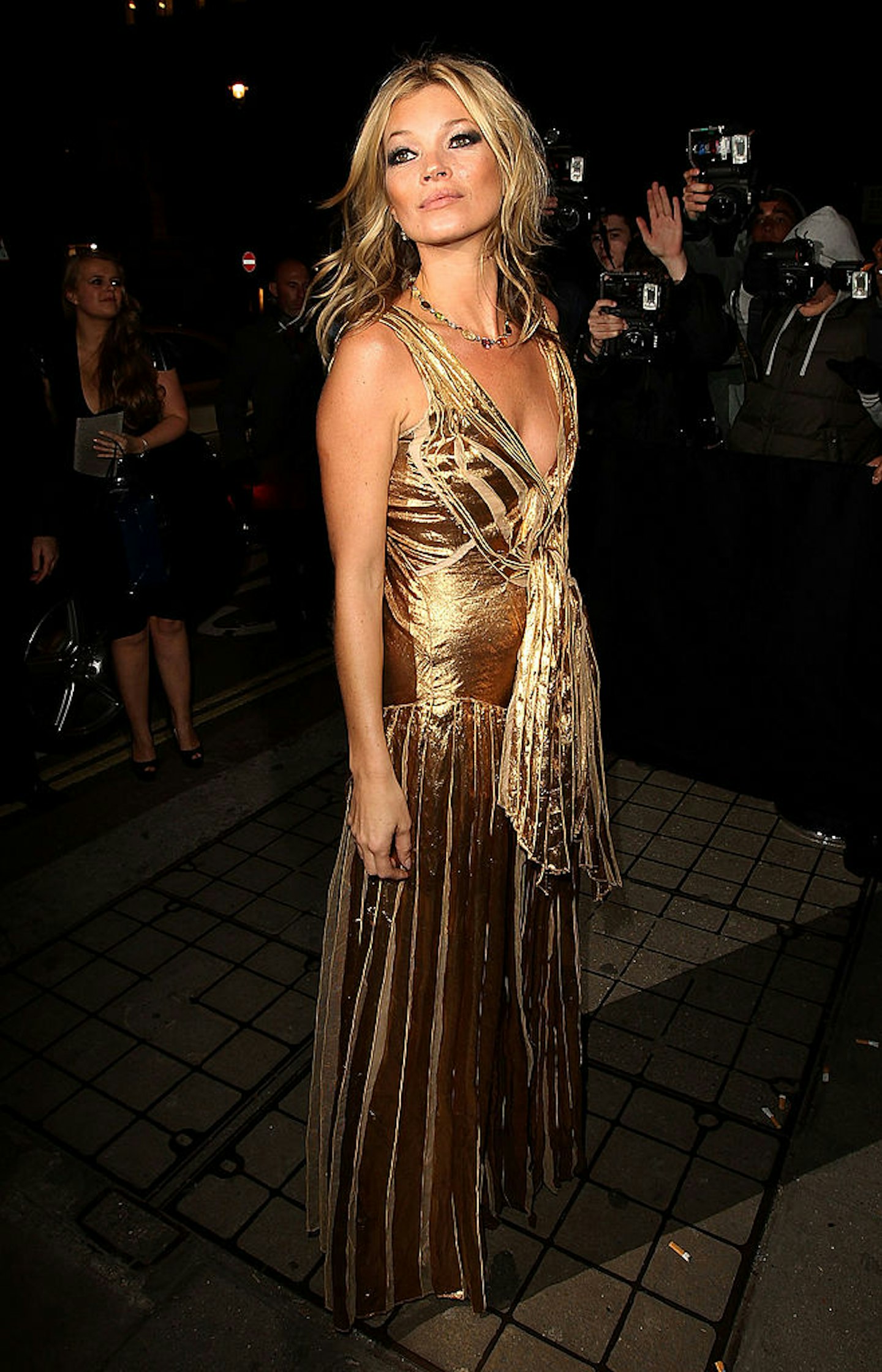 A signature of Kate's high glam moments? Smokey eyes. Kate has become renowned for her love of a smoky eye, so much so she inspired the very first product offering of her longtime make-up artist and friend Charlotte Tilbury when the brand launched in 2013. The first drop featured a smokey eye kit titled The Rock Chic, £175, a seven-piece collection that includes a cool-toned eyeshadow palette and nude lipstick, all inspired by the supermodel's iconic beauty look.
6. Go Nude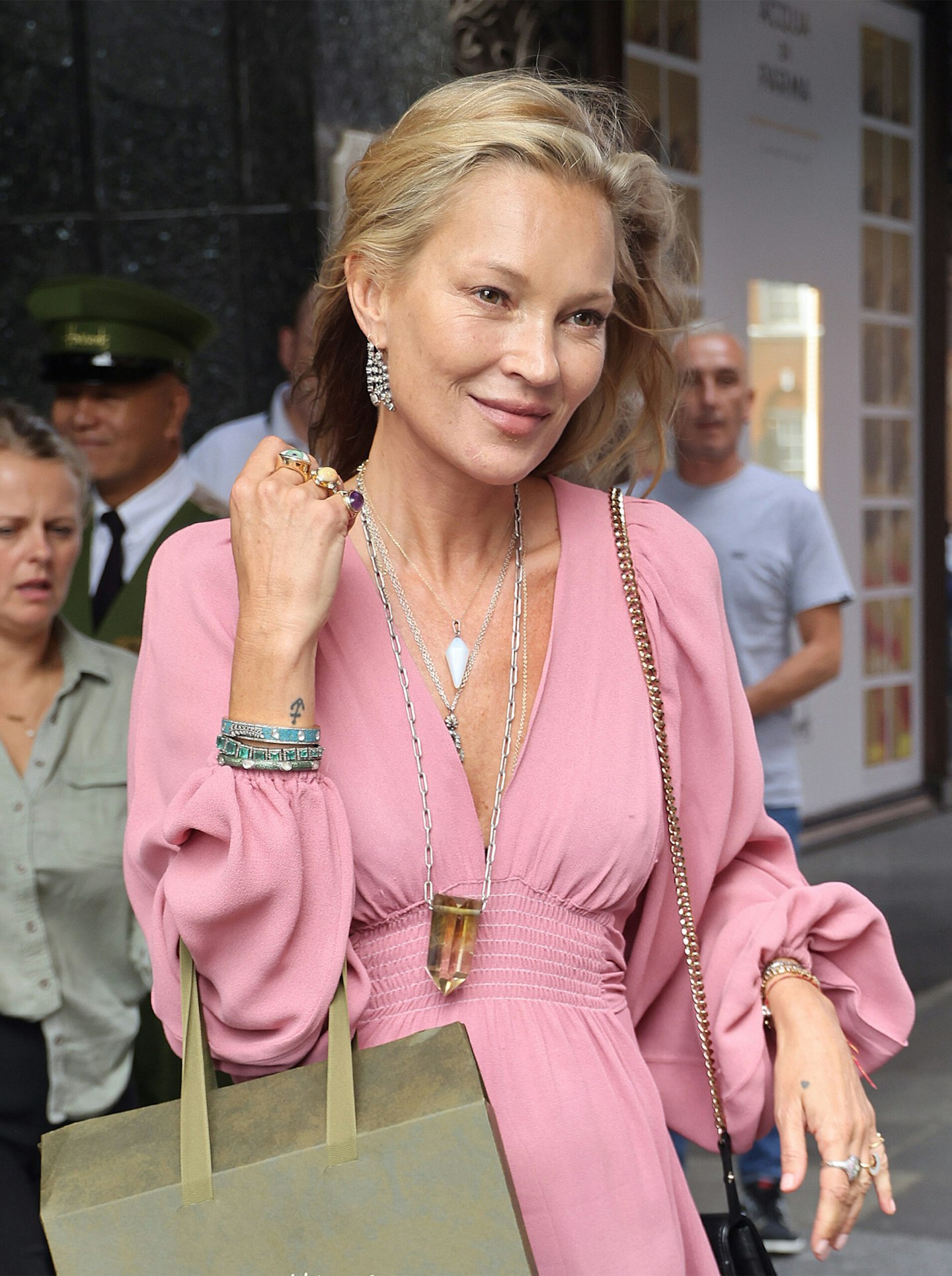 If Charlotte's Kate-inspired rocker look wasn't enough proof of her love for nude lips, hear this: after the pair first met on set of a magazine shoot in the 90s, Kate became one of the first A-listers to wear Charlotte Tilbury's iconic nudey-pink Matte Revolution Lipstick in Pillow Talk, £27, on the red carpet.
7. Bedhead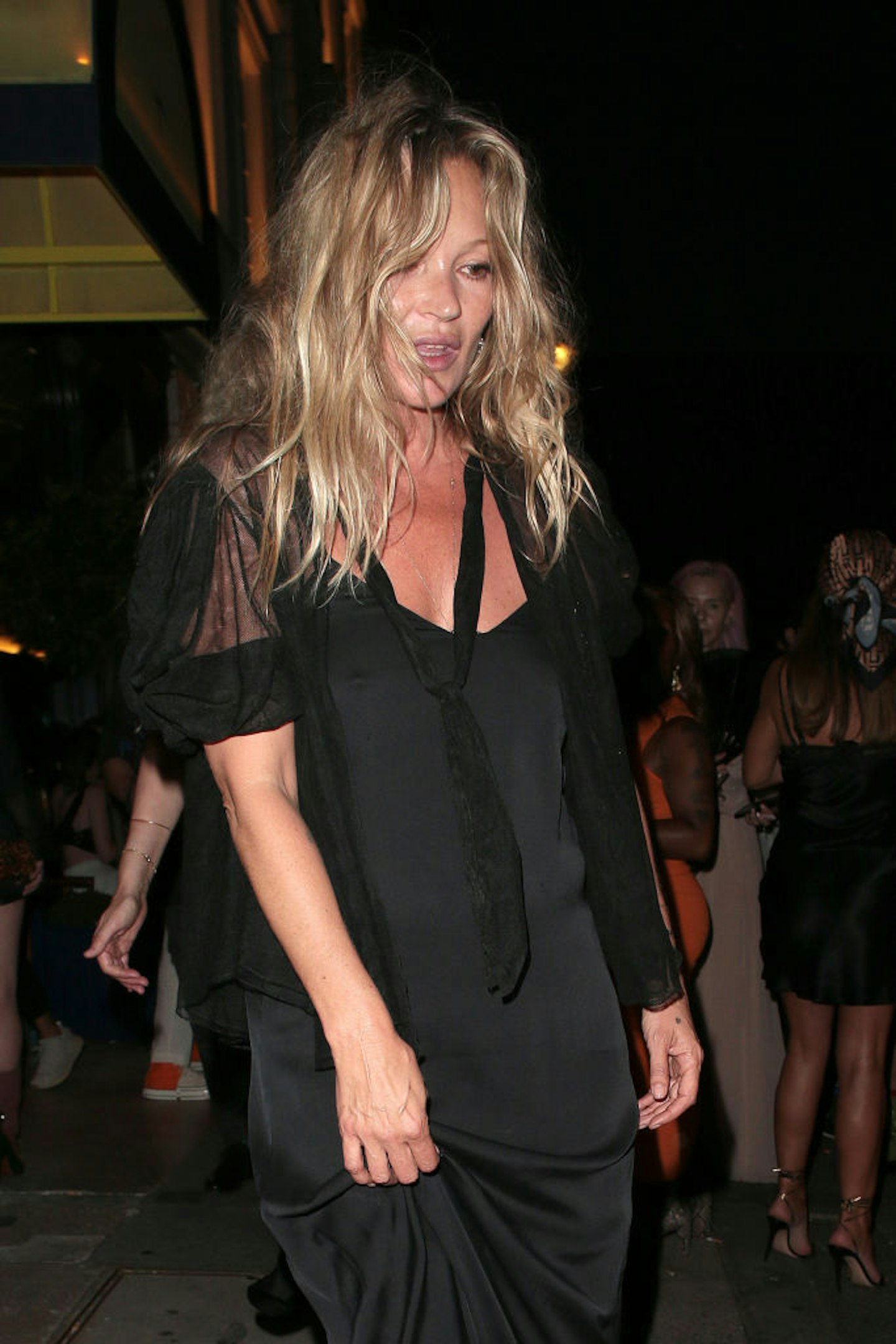 Trust Kate to make the disheveled look ultra-cool. Over the years, the supermodel has perfected the 'I woke up like this' mantra in the most literal sense and it's no wonder that dry shampoo, namely that of celebrity hairstylist and friend Sam McKnight's Lazy Girl Dry Shampoo, £22, is her go-to. An orchestrator of Kate's signature undone look, Sam even created his Cool Girl Barely There Texture Mist, £27, so that Kate could do her hair in his absence – true friendship if you ask us.
8. Sculpted Queen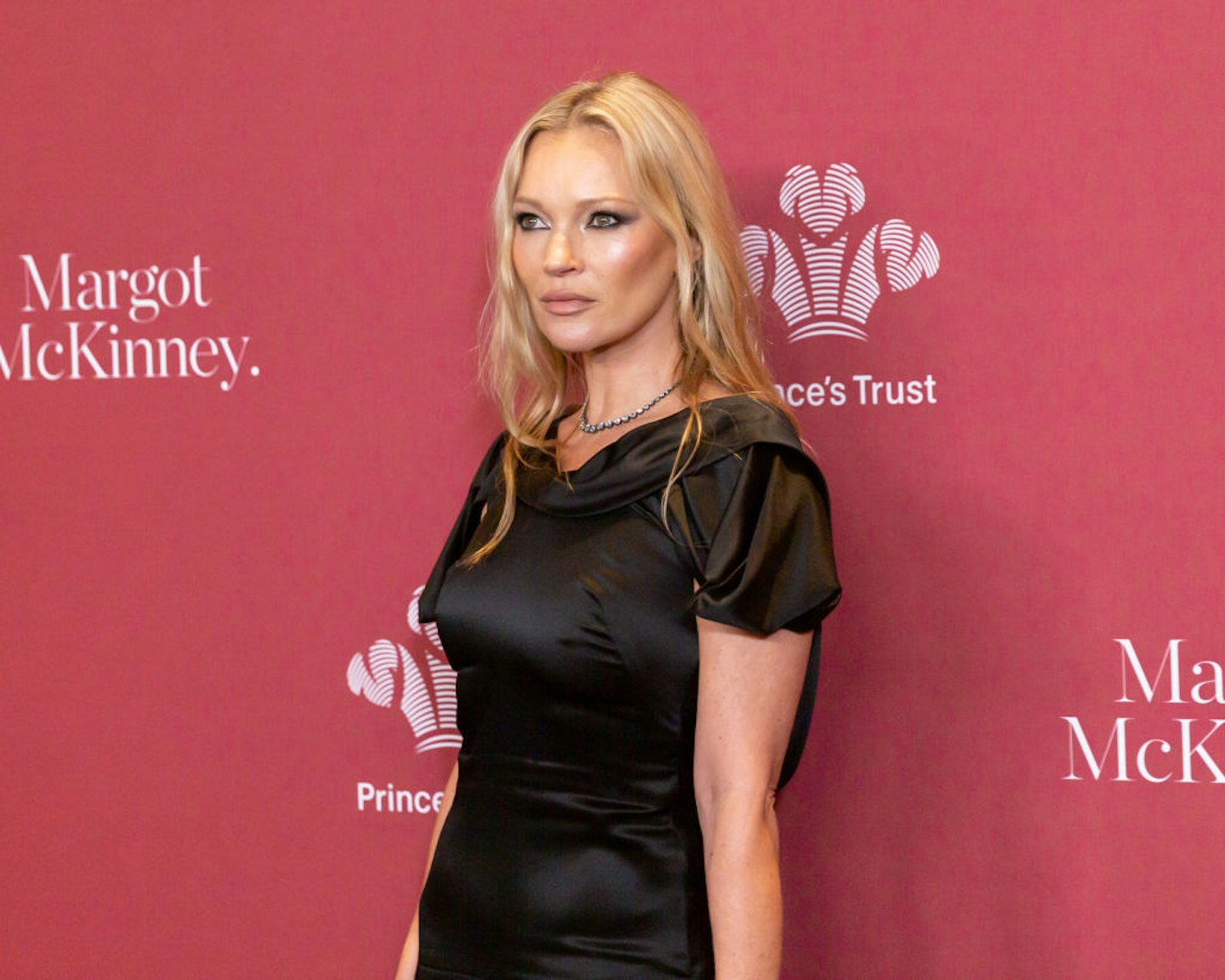 TikTokers have gone viral for pinpointing the fool-proof way to achieve the Kate Moss chisel. The trick? Dotting cream or powder products in a particular place and blending rather than working with precision lines. Where you place the dots depends entirely on your face shape but generally speaking many have found the lowest section of the hollows of the cheekbone (next to your smile lines) to be a good starting point.
9. An Ethereal Glow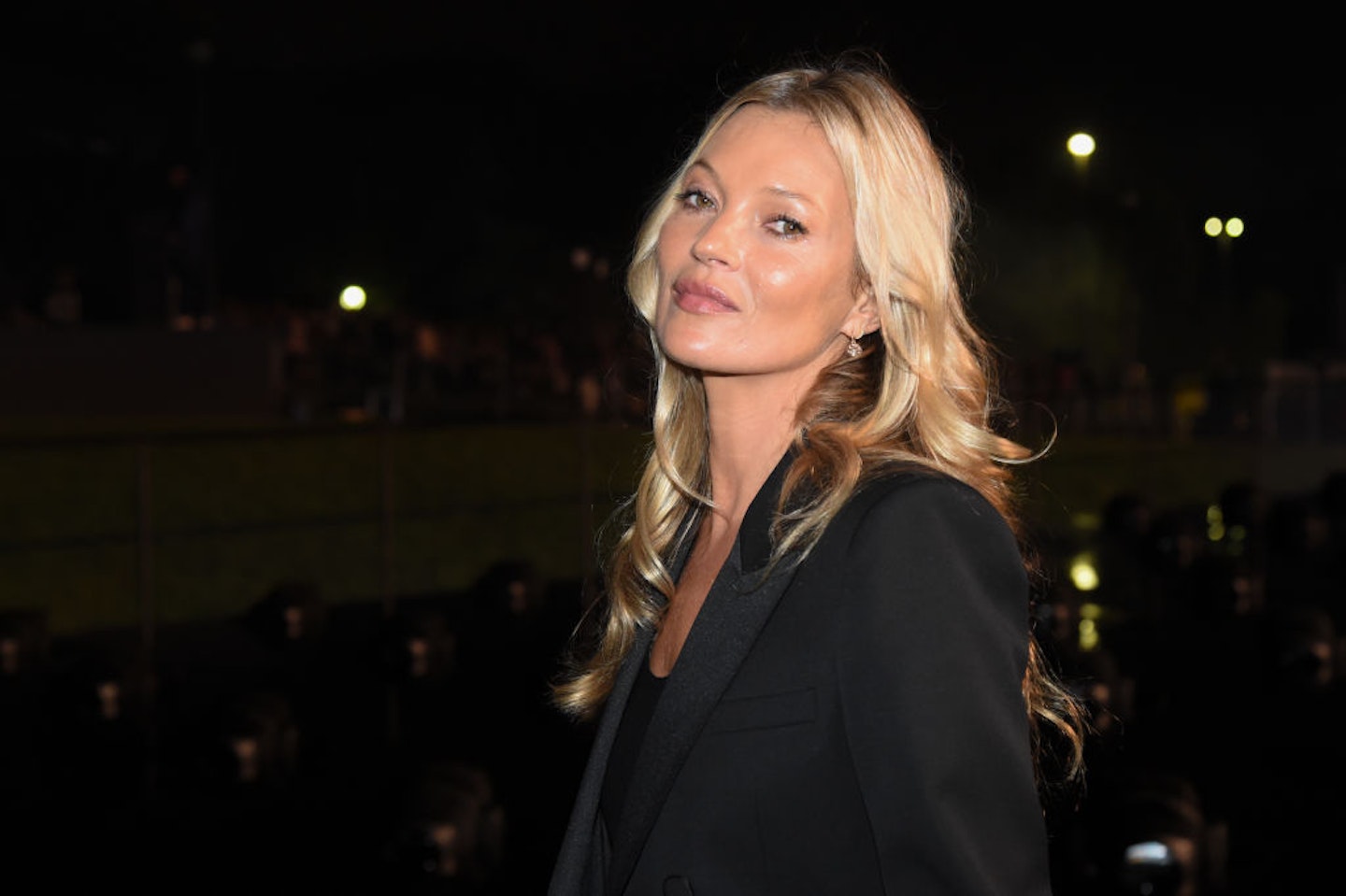 We love Kate for her natural ability to flick between different make-up styles with ease, including the barely-there natural look, but one thing she is never without is healthy-looking, glossy skin. We have no doubt she uses Charlotte Tilbury's Hollywood Flawless Filter, £39, and the Beauty Light Wand in Spotlight, £30, to achieve that glow.
10. Niche Scents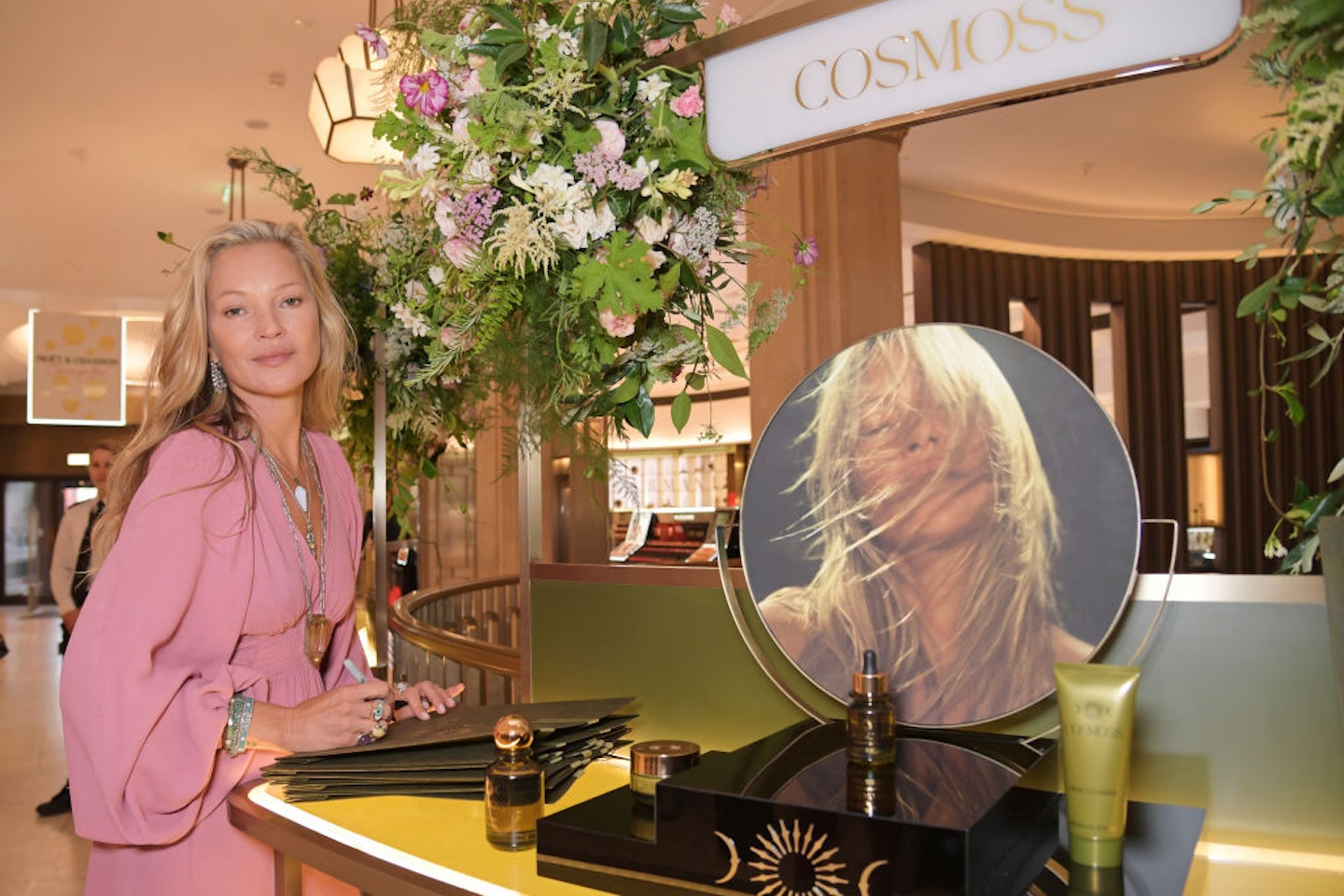 Kate has previously made her mark on the perfume world with the creation of her own scents, think: Kate by Kate Moss, Lila Belle and Vintage Muse. But she is also one for niche fragrances. In fact, she once revealed in a video for British Vogue that she carries a bottle of Clarins Eau Dynamisante, £40, in her bag - a cult classic and a favourite of her mum. Further proof of her preference for niche scents is her own concoction Cosmoss' Sacred Mist, £120, a unique offering laced in a spicy balance of oak moss, cedarwood and tonka, intended to be spritzed on you as well as your surroundings to boost your mood and aura – a nod to her brand's synergy of spirituality and hedonism.
11. If In Doubt, Wing It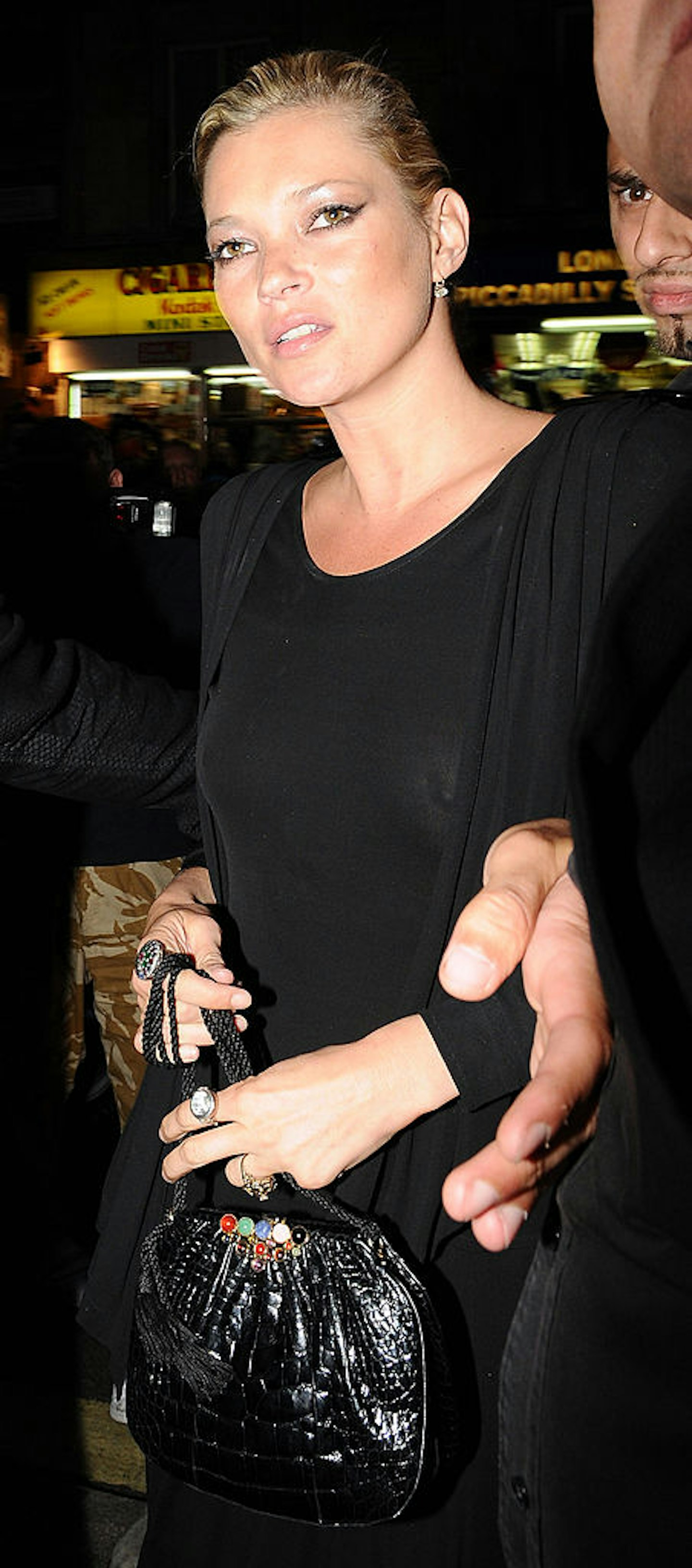 We've all been there. On the days where time (and talent) is pressed, in lieu of a decadent eye look sometimes all you really need is a solid winged liner. Take cue from Kate, who usually sports the cat eye with a minimal look elsewhere. Use Charlotte Tilbury's The Feline Flick in Panther, £25, for a precise line.
Shop: Kate's Favourites
Description
Remedy any dryness with this nourishing mask which you can use day or night. It comes in six
Description
A staple in Kate's make-up repertoire, the cat eye or winged liner will always be a fail safe
Description
Celebrity hairstylist Sam McKnight is the wizard behind Kate's undone hairdo and created this very